Dental Clinic in Dadar West
Address: 7-A Sarvodaya Bhuvan, Opp. Apna Bazar Beside Anugraha Restaurant, Gokhale Road (North), Dadar (W) , Mumbai, Maharashtra – 400028
Monday – Saturday 11 AM – 8 PM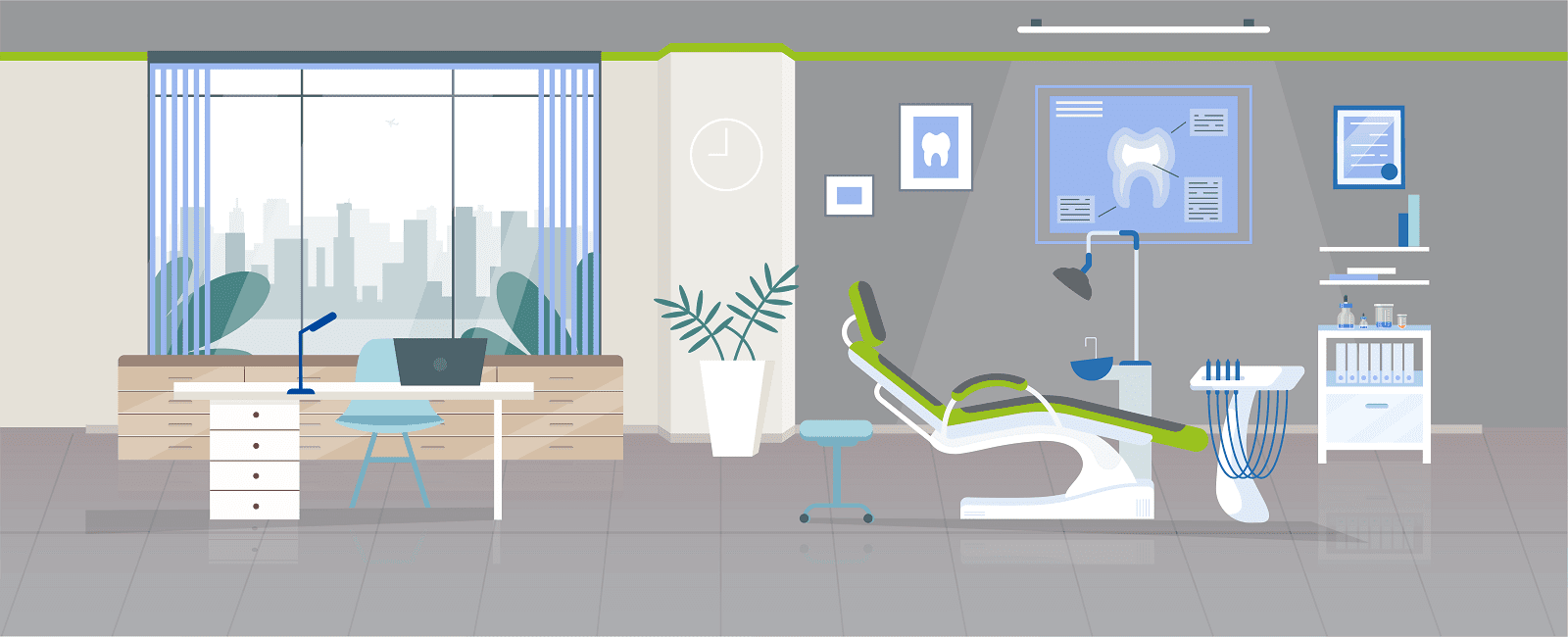 About Sabka Dentist Dental Clinic in Dadar West
Sabka Dentist in Dadar west promises to deliver high-quality dental treatments to all it's patients in clean and hygienic environment. Sabka dentist in Dadar west provides all kinds of dental treatments which includes Basic consultation, Checkup, cosmetic, implant, conventional and preventive dentistry and more.
A single place gives you all the facility in a very pleasant environment and with unique technique.
Sabka Dentist in Dadar west aims to make dental services accessible to everyone at affordable fees. We are dedicated to quality care, a relaxing experience and putting our patients first. Our aim is to protect, maintain, improve and create beautiful smiles.
Our dentist in Dadar west centre are highly knowledgeable, qualified and famous for their best results and positive feedback which helps us to grow more.
Sabka Dentist in Dadar west uses all advanced high-tech equipment with best sterilization standards, so that you can be assured that your dental visit with us will be performed with best quality and safe manner.
We follow fixed method of treatment where our goal is to provide our patients detailed information regarding the treatment.
When it comes to the best dental clinic in Dadar west, it is undoubtedly Sabka dentist! Sabka dentist is among the most trusted oral care provider in Mumbai.
All the dentists in Sabka dentist Dadar West are experts in all kinds of treatments. And creating a friendly and healthy environment with our patient's comfort and satisfaction is our top priority.
Services at Dental clinic in Dadar west
Dental examination and consultation : Dental consultation involves non-invasive visit with your dentist wherein one can discuss your issues, concerns, and treatment options. Sabka dentist in Dadar West offers free consultations and checkup.
Examining the gums
Looking for signs of gum disease
Looking for visual evidence of tooth decay
Checking for damaged fillings
Taking X-rays 
Dental Cleaning :

In this dentist cleans your mouth by examining the cleanliness of our teeth and gums. Cleaning also helps in removing plaque and tartar. And after all the sessions are complete in the final session they polish your teeth and guide you on brushing and flossing techniques.
Cavity filling : Teeth filling is the procedure in which decayed part of the tooth is cleaned first and filled with a substance like gold/silver or ceramic and composite filling(resin).
Tooth Extraction : Tooth Extraction or Tooth Removal is done when the condition of the tooth is unrestorable due to tooth decay, gum disease, periodontal disease, infection, tooth injury or wisdom tooth.
Dentures :

This is basically a removable replacement for missing tooth or teeth. Dentures are designed to be functional and comfortable. Since it is similar in appearance to natural teeth it improves your smile and facial features.
Root canal treatment (RCT) : Root Canal Treatment is the process of saving the tooth and eliminating toothache by removing infected soft tissue within the affected tooth and replacing it with an artificial inert "filling" material.
Orthodontic Treatments & Braces : Orthodontic treatment helps in alignment of misaligned teeth and to close the gaps between the teeth.
Oral Surgery : At our clinics we perform all kinds of minor surgeries like tooth extraction, wisdom tooth extraction, implant surgeries etc.
All these treatments are offered under one roof by our dentist in Dadar west, at an affordable price. Book an Appointment Now
How to find a dentist in Dadar west ?
Finding a dentist is no less than finding a physician. Maintaining oral hygiene is also important. Timely visits are key to a healthy smile, so start with the details that work best with your lifestyle and dental care needs.
One should visit a dentist not only during pain, but a mandatory routine checkup helps in preventing future dental problems.One should seek quality dental care such that the dentist understands individual patient's needs, problems and circumstances.
Sabka dentist in Dadar west follows the STEEEP parameters of S – Safety, T – Timely, E – Effective, E – Efficient, E – Equitable and P – Patient centric.
What is the cost of dental treatments?
Check here the price list of our treatments online.
How can Sabka Dentist Help ?
At Sabka Dentist in Dadar West, we understand each and every individual patient's needs and offer our services accordingly. Sabka Dentist is the largest chain of Dental Clinics in India, with 100+ successful branches running in Mumbai, Pune, Surat, Ahmedabad and Bangalore with their 550+ excellent doctors team.
Our Dentist in Dadar west are experts from the best institutes and hospitals in India.
At Sabka Dentist, our only aim is to provide good oral health and create beautiful smiles. In the process of achieving this, we provide the best replacing, preventive, restorative, and conventional dentistry to all.
Our commitment to these goals provides you with unparalleled service with the quality standards of dental hygiene in a comfortable and relaxing environment.Here, you will find a welcoming atmosphere with amiable staff and total transparency in treatment and consultation.
We provide a printed diagnosis chart and quotation to all patients after a checkup.Our pricing is standardized and shown clearly online for all our centers.
We provide complete information and knowledge on dental problems to ensure that you can take informed decisions on treatments. We follow standard clinical protocols to achieve consistent and successful outcomes.
Our post treatment follow up team communicates with patients, to ensure good patient compliance and clinical results and gather their feedback towards our treatments, in order to improve our service. We provide a printed invoice and receipt for all treatments and maintain the highest levels of corporate governance.
Tell me more about Sabka Dentist, Dadar West
If you are particular about your dental hygiene, you need to pick the best when it involves oral checkups and treatments. Sabka Dentist is consistently ranked among the best dental clinics in Dadar West, Mumbai.
At Sabka Dentist, people not just obtain world-class treatment for their dental concerns, but will also get to enjoy among the best in-clinic patient experiences across India.
Regardless of the background or occupation of an individual, we make certain that all our patients feel comfortable and experience absolutely no problems when approaching or conveying their dental issues across to our dental surgeons.
We are amongst the top dental clinic chains in Dadar West, Mumbai, and have a legacy that is unmatched by any other dental clinic in Dadar West, Mumbai, India. Our dentists are undoubtedly some of the best dentists in Dadar West, Mumbai.
Sabka Dentist often makes it to the list of best dental hospitals in Dadar West, Mumbai, owing to our great team of dental experts and surgeons, and state of the art facilities within our dental clinics.
Sabka Dentist was started back in October 2010, with a single facility in Vile Parle. Currently, we have grown to around more than 100 clinics in Mumbai, Pune, Ahmedabad, Surat, Bangalore, Navi Mumbai, Thane.
Our team works to encourage better dental health and aid people today to truly feel and look good and proudly carry their smiles. No wonder, resulting from our team's determination and vision to help spread smiles across the world, we have consistently managed to get on the list of top dental hospitals in Dadar West, Mumbai.
So, the next time you plan on visiting a 'teeth hospital in Dadar West', Mumbai, we should be at the top of your list of dental hospitals in Dadar West, Mumbai.
Consider us your own 'Sabka Dentist'; our dentists are undoubtedly some of the best dentists in Dadar West, Mumbai, and we can help you with your tooth concerns so that you can carry on and spread happiness across with your beautiful smile.
I am getting my aligner treatment done in sabka dentist .. best dentist in Dadar and most affordable treatment ....

Balu Nagaj
07:07 20 Jun 22

shreyansh shah
11:17 17 Jun 22
Service is nice.Staffs are polite

Got my aligners done in dadar sabka dentist very happy with the results ...Dr.Dipika is the best dentist in Dadar ,makes you feel comfortableThey also have Emi options available , most affordable dental clinic

Ankita Jambare
07:30 17 Jun 22

Shrutika Jadhav
13:20 13 Jun 22
Friendly doctors and staff. They discuss all the options before suggesting a way forward. They also ensure you get a reminder call 1-2 days before the appointment. Very good service overall.

Apurva Vasaikar
06:53 11 Jun 22
Cleanliness standards are great and followed perfectly. Doctors carefully do the procedure. Extremely happy. Thanks to all the staff.

Prasad Karnik
09:58 01 Jun 22

Prachi Khanvilkar
12:23 28 May 22
The braces treatment was slower the I expected, took 3 years instead of the 15 months I was told beforehand.However I'm generally happy with how it turned out and the place very welcoming.

Cee Spam Now
08:53 17 May 22
My entire family is getting all dental treatments done from this clinic since last few years. Very professional and excellent work done

Neeta Dhuri
11:19 13 May 22
I'm currently doing my treatment with them and so far it is going great. Loved everything about them.

Bipz Banikya
05:09 13 May 22
Good cleaning experience.

Darshan Mehta
12:31 12 May 22

siddhesh shinde
12:07 10 May 22
I got my Aligner Treatment Done in Dadar clinic I am very happy for Treatment thanks you so much DR. Deepika

Dhananjay Prasad
12:56 08 May 22
Friendly and pront service

Padmanabh Joshi
07:21 05 May 22
This is my first visit to Sabka Dentist🦷. Service is fair and happy with the same😊👍🏻.Must visit👍🏻

Sonali Sutar
11:23 29 Apr 22
it was great experience. I have done route canal treatment.

Rahul Arekar
10:55 29 Apr 22
After visiting other local clinics almost 4 times but the doctor there could not spend enough time to understand the problem but here my experience is realy good Doctor listen carefully ,examine ,analysed the problem,I think having through knowledge

Munindra Patil
03:59 23 Apr 22

Pradeep Gupte
14:43 14 Apr 22
Got my aligner treatment done from here... It's a complete transformation. Took just 6 months for my teeth alignment... Very happy with results... Will recommend this clinic to everyone

Kiran Sakate
11:40 14 Apr 22
Courteous staff. I got cleaning done which took only 15 mins. Dr is very kind and skillful. No forced or unnecessary treatment pushed down.

Tejas Walke
19:18 10 Apr 22
I got my aligner treatment done from sabka dentist Dadar , very happy with the results .. Sd align is transparent with rates and value for money . Its a complete transformation as I was always conscious about my smile .. very cooperative staff and doctor

Pranay Bhadrike
09:28 09 Apr 22
Great check up on my teeth

Suraj Gaikwad
14:25 06 Apr 22

Aslam Ansari
14:00 05 Apr 22

Mohammad Ashique
10:48 26 Mar 22
Treatment was painless and very nice

dilip parab
06:08 24 Mar 22
Very happy with my dental treatment at sabka dentist dadar.. getting my wife 's root canal and cap from them ..

Satish nhfrulkar
09:26 22 Mar 22

Sumit Jaiswal
09:04 07 Mar 22
Nice. Went for 3M braces treatment costin around 30k, average priced or even lower than others. Took 2 years and one tooth removal (because of crowded teeth) to arrive at good results and perfect teeth. Dr Qumi and Dr Shaheen were good orthodontists who took their time and were patient with the process.

Clinton Fernandes
11:07 05 Mar 22
It's very helpful for me thanks

Ashish Mishra
06:26 04 Mar 22
The Staff is polite and co-operative. Also they have flexible timings. Good service

Aditya Thakare
08:53 03 Mar 22
Thank you Sabka Dentist for providing such an amazing service. Can't wait to have beautifully aligned teeth after having them treated from Sabka dentist.

BHAGYASHREE SAWANT
18:12 24 Feb 22

Merwin Mendonca
13:55 24 Feb 22

HARESH BHUWAD
09:47 31 Dec 21
Very good place to visit for all ur dental problems very convinient and affordable.

Rajesh Ladgaonkar
16:48 27 Dec 21
Very good treatment without much pain. The staff is also very friendly. I will surely recommend sabka dentist to my friends too.

Soham Keny
07:28 17 Dec 21

Rakesh Kumar Rajput
11:12 12 Dec 21

Ajay Swamy
09:53 10 Dec 21
Excellent Treatment done by Dr kyumi sethiya in subka Dentist clinic. All Dr's and staff is very helpfull.we would like to do all dental treatments in subka Dentist .

Shilpa Chopda
05:43 09 Dec 21
Got my braces treatment done here ..very happy with the results

Rupali Taral
10:33 08 Dec 21

Sanjay Keer
12:23 04 Dec 21
Sabka dentist service is very best.

mustak shaikh
11:14 29 Nov 21
Very Good Treatment, You will be able to see the difference within months and they provide offers and discounts.

Ronnie Fernandes
10:02 22 Nov 21

Akhtar Sayyed
06:51 17 Nov 21
Very good experience and staffs are vgood at attending the patients and was very helpful to me...

Mayuresh Vengurlekar
12:43 27 Oct 21
It's was a very Statisfied visit.

Yash Parmar
09:10 21 Oct 21
Its a one of the finest dentist clinic I have ever been too.

Atharva Mane
10:45 18 Oct 21
The clinic is clean and hygienic. I have got my braces treatment done from here and I'm very happy with the final result. The staff is also very friendly. Thank you for your service 🙂

Rachith Hegde
19:53 14 Oct 21
I took Braces treatment here and Got very good treatment. doctor and traffs Friendly helpful. thank you doctor and sabka dentist

Dipankar chakrah
11:12 11 Oct 21
Dr. Dipika had diagnosed and guided us properly. Treated me well and with patience. Thanks Dr. Dipika.

SHITAL JAIN
04:25 26 Sep 21

Bhavar Dendor
11:54 17 Sep 21
I have gotten my implants and cap work done from dr varsha and dr dipika in dadar clinic ...what a pleasant experience to have at dental clinic ..they take all the covid measures and make you feel comfortable ..totally value for money ..

Hemendra Trevadia
07:09 13 Sep 21
Getting my ceramic braces treatment done from Dr jaineel at Dadar...very happy with the treatment

Reshma Loke
11:26 09 Sep 21
Hi Sabka dentist,Very good treatment done here.Experience Doctor and helpful staff.Thank you 😊

sunil gujar
08:11 09 Sep 21
Providing good dental facilities at reasonable priceProviding good service regarding dental work

Rashmi Chavande
09:22 06 Sep 21

MUKESH YADAV
11:43 04 Sep 21

Banwari Sonkar
11:42 04 Sep 21

rohit devlekar
11:03 03 Sep 21

Siddhi Desai
10:28 03 Sep 21
Good service and nice staff

Varad Desai
10:26 03 Sep 21
I got my metal braces treatment done from sabka dentist dadar clinic ...from dr jaineel very happy with the results ..absolutely recommended for all ur dental issues

Sangeeta Naik
10:48 01 Sep 21
I got my orthodontic treatment done from here. Within 11 months it got successfully completed, Dr Shaheen was very patient in explaining and helping me through the process. It's been 2 years since and I'm very happy with the results. Would recommend for any dental treatment.

Tapan Vaghela
07:41 01 Sep 21

Ashok Redekar
13:03 25 Aug 21
Staff vary co-operative and supporting... Vary good experience with staff and doctor..Thank you sabka dentist..👍👍

amrapali jadhav
20:24 24 Aug 21
Got my mother's full mouth implants from Sabka dentist Dadar west by Dr Rupali it's been two years now and she has absolutely no problems ... Recently went in for a follow up and I have started my aligner treatment from Dr Dipika, she is excellent at her work and makes u feel so comfortable ..also they take all the covid precautions ...absolutely recommended for all your dental issues

Manisha Shedage
08:31 23 Aug 21