Dental Clinic in Dadar West
Address: 7-A Sarvodaya Bhuvan, Opp. Apna Bazar Beside Anugraha Restaurant, Gokhale Road (North), Dadar (W) , Mumbai, Maharashtra – 400028
Monday – Saturday 11 AM – 8 PM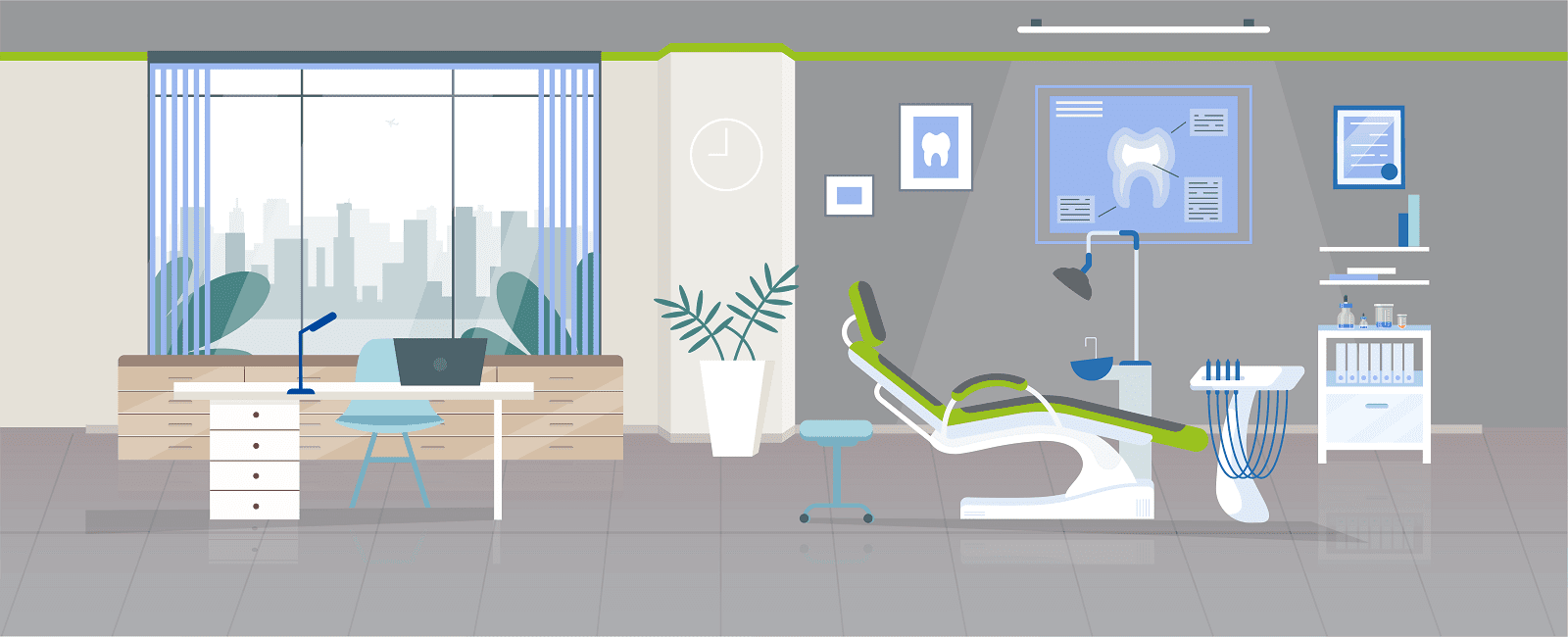 I got my implants done in dadar sabka dentist ...finally can start eating. Very happy with the services . I will definitely recommend sabka to friends and family. They take all precautions for COVID 19

ADESH GAYAKAR
11:24 04 Mar 21
Very professional & hygienic service. Proper information about dental care is provided.

Lavina Hodage
11:15 04 Mar 21
I got my braces here it's really good place I got put recently... Thank u for sabka dentist 👍👍👍🙂🙂🙂🙂

Manisha Krishna
11:14 04 Mar 21
Doctors here are very polite to every patient. They takes care of patient and always there to solve their problem. I too is the patient of sabka dentist. And I am happy with my treatment.

Shreya Joshi
05:31 04 Mar 21
A very nice clinic with nice,friendly and we'll manerred doctors

MANISHA PATIL
13:30 02 Mar 21

lakshya shette
06:55 02 Mar 21
Getting my braces treatment in Dadar sabka dentist branch ... Happy with the results

murugan challiha
13:47 01 Mar 21
I'm getting my braces treatment done from Dadar branch very happy with the services ..I have finally started smiling , I used to be very concious any my teeth ..thank u sabka dentist

Vinay Tiwari
12:26 01 Mar 21

Rohan Mohite
10:26 01 Mar 21

abhay apte
11:31 26 Feb 21

Shrenik Pasi
13:39 24 Feb 21
I have gotten my extractions done here and have opted for full denture... Very happy with the services...

Vilas Sawant
08:42 24 Feb 21
Great experience...looking forward

Rajesh Jauhari
07:14 24 Feb 21
loved the service...the dentists are very professional here they give complete and thorough details about the procedure and also while you're under surgery they explain you every step...also they are following proper Covid-19 norms so its very safe to visit the clinic without hesitation in this pandemic time.

Natasha Arri
06:08 24 Feb 21
It was great experience. Friendly and caring staff .

Akki Forever
05:48 22 Feb 21
Getting my braces treatment done in Dadar sabka dentist branch...happy with the results

Akshay Balsane
13:22 16 Feb 21
Extreme safety with best quality staff...

Dhiraj Mekala
10:20 15 Feb 21
Getting my braces treatment done from dadar clinic ...Very happy with the results .. nice staff

Pramod Shelar
10:03 12 Feb 21

Avinash Jadhav
09:26 11 Feb 21
Very Happy with my invisible brace's

pramod solanki
12:47 05 Feb 21
I have been associated as a patient with Sabka Dentist for last 8 years since 2013 since formerly it was known as Mydentist.They contain state of the art facilities for diagnosing dental ailments.Even they offer a variety of dental treatments as per the requirements of the respective patient.

Vighnesh Govekar
05:11 04 Feb 21
I've been visiting the sabka dentist for umpteenth time. I and all my family members absolutely trust the brand for its transparency in treatment process. Even before the lockdown when I had my RCT done, and post lockdown I was rendered the same excellent service. I'm always assured of their excellence in all their process. The staff and the doctors are really great, and offer you quite a deep insight onto your dental health. I just wish that there should be a membership programme or offers, as the prices can cost a fortune. But overall it'll be always the go to dental clinic !

sayli salvi
16:36 29 Jan 21

Mayuresh Shedmekhe
07:50 29 Jan 21
I got my braces here its really good place I got put recently. Should come here for dental problems

Dove forever
11:21 25 Jan 21
मी सांगु इच्छितो की 2019 पासुन सब का डेन्टीसकडुन श्रीमान घेत आहे.सर्व स्टापला कुशल असतो. सर्वाना योग्य व रिजनेबल खर्च आकारला जातो. तसेच डाॅक्टर सुध्दा सुरक्षित ट्रिटमेनट देतात. मी आता दादरच्या ब्रांचमधे ट्रिटमेनट घेत आहे. तेथे योग्य प्रकारे करोनाची काळजी घेत आहे.

Dattaram Alim
08:28 23 Jan 21
Very happy with my treatment ... Got my root canal and implants done from dadar clinic...Nice services ...

Prasad Navle
07:29 21 Jan 21
Very good doctor and very polite staff

Krushanu Shah
13:00 16 Jan 21
I'm getting ceramic braces treatment from here and till now my experience is amazing...Doctors are very friendly... cleanliness and hygiene is excellent ...would highly recommend sabka dentist to everyone

Rohit Jain
13:39 14 Jan 21
Very supportive and cooperative staff

Rueben Patil
13:58 13 Jan 21
Sabka Dentist . All staff and all doctors are good and helpful.....always give correct information....also all doctors are pro ....get reminder call one day before....Thank for good service....

Rajendra kamat
07:25 04 Jan 21
Good place to go for dental treatment. Dr deepika and staff Deepali and manisha are very cooperative

priya hede
13:37 31 Dec 20
Cleanliness standards are great and followed perfectly. Doctors carefully do the procedure. Extremely happy. Thanks to all the staff.

Prasad Karnik
13:45 29 Dec 20
I have gotten full mouth implants and RCT and caps in this place .. very happy with Dr Dipika and Dr Rupali ...Support staff is excellent .. will definitely recommend sabka dentist to everyone

bhaskar chavan
09:17 26 Dec 20
Good service in Dadar branch and supporting Staff.....

Kiran Manjarekar
09:18 22 Dec 20

chandrashekhar kulkarni
11:37 21 Dec 20
Getting my braces treatment done from dadar centre extremely happy with how its going ..absolutely painfree procedure and the results started showing in no time ... Very good and hygienic clinic in during covid

Prashant Madhavi
10:32 17 Dec 20
Doctor Dipika Medam very nice Job Doing my Dental Problem Halfly Done by Dr Arpit before Lock down And Than Lady Dipika Completed my rct very Quickly and Very Nice Maintain and Taking Care of Patients and She First Lady Doctor Complete my RCT very nicely I am very Happy with my treatment is today now Complete.And my one more teeth ree Route canel (RCT) Halfly Complited by Specialist Doctor he also hafly Done due to Lock Down But Dr Ibrahim Completed my Ree RCT very Well with the Help of Assistant Manisha.Assistant Manisha Also a Good work Done with all time Helping and Supporting Doctor.Ans Deepali Medam Always Arranging Appointment very well all Staf Good in Dadar branch.Thanking you 🤗Priyank Soni.

priyank soni
09:29 11 Dec 20

jiteesha chavan
12:14 09 Dec 20
Excellent arrangements. Well planned total treatment. Best value of money.

UJJWAL GANGOPADHYAY
12:23 07 Dec 20

Sharadsoft
10:21 02 Dec 20
Good Treatment and helpful nature.

Mahesh Satardekar.
03:34 02 Dec 20
Clinic is Absolutely clean and hygienic. Doctor are well experienced to handle cases. Wisdom tooth extraction is done very well.

Siddhesh Desai
13:20 30 Nov 20
I have done braces treatment at dadar dest.Good experience. Highly recommended

Dipesh Lakhan
11:45 10 Nov 20
Very nice dentel treatment .

Saroj Prajapati
09:42 10 Nov 20
All are very helpful and co-operative. service are very excellent 👍👍

Devendra Talekar
08:19 07 Nov 20
Very friendly and good treatment and very clean and hygiene and very good treatment by doctor Dipika and receptionist Deepali very polite and good

tushar tanaji shelar
20:52 07 Oct 20
Nice experience, I did my braces and got my teeth fixed.

fluddle 7801
09:09 06 Oct 20

Tejas Kadam
12:27 05 Oct 20
The experience was very good Allahumdulliah 😍❤️love it 🌟

shagufta patel
12:13 03 Oct 20
Lovely staff.. very careful doctors.. they take all precautionary measures..It made me feel totally safe and like i am in good hands.. also doctors are very good and caring.. would totally recommend Sabka dentist..

shyamlee kilanjaar
12:19 24 Sep 20
Very friendly and good treatment and very clean and hygiene and very good treatment by doctor Dipika and receptionist Deepali very polite and good

Dominic Ferrao
09:45 21 Sep 20
II went to fix the tooth and not much of treatment. I found Nice and friendly staff.

Pranil Suratkar
11:41 18 Sep 20

Pritam Davane
11:30 18 Sep 20
Cooperative staff caring doctors

bhagyashree thenge
10:50 18 Sep 20
Had a wonderful experience ..got my rootcanal treatment and braces treatment done from this place.. They take all the necessary precautions with PPE kits and sanitisation.. Feel very safe in their hands

Anand Khandait
12:59 15 Sep 20
Happy with the treatment the Dr's and staff are very frndly Thankyou Sabkadentist

Vaishali Solanki
11:01 14 Sep 20
Every individual in this location, provides u that typical Dadar welcome feel. The receptionist Deepali and the dr Dipika, both have been extra ordinary. Right from giving appointments to treatment, made u feel at comfort. Thank u both.

Sachin Rao
06:41 11 Sep 20
Excellent service, good ambience and nice people to work with.

firoze balsara
10:43 29 Aug 20

6d13 Tanmay Jain
11:58 10 Aug 20

sainath kasulla
08:04 30 Jul 20

Vinod Renuke
13:22 20 Jul 20

shishir mandal
11:56 15 Mar 20


PINK DART EXPRESS
07:28 07 Mar 20
Very good service and information with answers to my all questions.


Bharat Waghela
12:48 06 Mar 20
Thank you for the wonderful doctors and all staffs great job once again thanks to all

deepak thakur
15:35 05 Mar 20
good service.suportive staff.

Laxman Tokala
12:47 05 Mar 20
Doctor Arpit and his team are professionals and effortlessly performed a slightly complicated root canal. I happened to visit the clinic without a prior appointment on the first day, yet the staff attended to me with absolute respect. The procedure of treatment and quotation for the same was clearly explained as well as given to me in print. Doctor Arpit is very efficient in his work and made it a point to keep checking on my well being at every stage of the treatment. Multiple x-rays were taken of the tooth at various stages to ensure the success of the treatment. The entire procedure was completed within a fortnight. I am impressed by the professionalism displayed by the staff of this clinic and will definitely recommend a visit to this clinic to those in my circle.

Florence Haeems
11:54 05 Mar 20

Hitesh Purabiya
13:21 04 Mar 20
Hi, Nice very good treatment Dr Very freely Receptions nice patient handle very very good assistant niceVery nice clinic good clean I liked❤❤❤❤❤❤❤❤❤

ALPESH JADHAV
12:04 04 Mar 20
Got my teeth cleaning done here. The doctor was really kind and cleaned my teeth with outmost care. He also consulted some treatments with respect to the current state of my teeth. Would surely recommend this to anyone who's looking for a genuine teeth treatment.

Jasmine Shaikh
13:57 03 Mar 20
I had done my braces treatment here.it was very good expireence.


Nasir Shaikh
10:52 03 Mar 20

Vaibhav Pawar
14:17 02 Mar 20
Iam satisfied the tretment in making a denture.there war many hurdaes but at dadar clinic over came sucsesfully.

Rekha More
11:39 02 Mar 20
Gud service, Dr advice is gud, must visit to save your teeth, overall it's nice one for better treatment.

anurag shrivastava
07:57 02 Mar 20

Nilesh Shinde
14:05 27 Feb 20
Nice Good treatment Nice dr Very Good Assistants Nice receptionist

Vijeta Ranpise
10:51 26 Feb 20
Im visit first time for cleaning..and i have good experinece...very smoothly cleaning..

Akash Howal
10:14 20 Feb 20
Staff is good .nice experience.

Devendra Shinde
12:11 15 Feb 20
Really friendly and likeable staff at the clinic and they put you totally at ease when you have to visit them.

Aniket Kaljunkar
13:41 13 Feb 20
I had done my braces treatment here very good service.

Pratiksha Savarkar
12:30 04 Feb 20
Rct and cap done with no pain

A62 - Dhruv Tambe
15:29 01 Feb 20
Good clinic, nice doctors...

Anugrah Aghamkar
12:47 01 Feb 20

Anil Ghoting
10:17 31 Jan 20

Sachin Thorat
13:15 29 Jan 20

omprakash saroj
08:11 29 Jan 20
Good to visit that clinic, getting a proper consult

Hitesh Ahuja
07:15 29 Jan 20

Smitesh Mhapankar
15:40 27 Jan 20
HiiSabka dentisमी विचार सुद्दा नव्हता केला.कि माझ्या दातांन मध्ये इतका फरक दिसेल. मला प्रत्येक वेळी मला खाण्या मध्ये आणि ब्रश करताना प्रॉब्लेमस निर्माण होयचे. दात पुढे असल्यामुळे आणि दात एका लेवल नसल्या मुळे मी व्यवस्थित हसू ही शकत न्हवते. पण मैत्रीण कडून मला सबका डेंटिस्ट ची माहिती समजली त्यामुळे मी ट्रीटमेंट तिकडे करायचे ठरवले. तिकडे मला काहीही त्रास न होऊ न देता माझी आज ट्रीटमेंट पूर्ण झाली. आणि अधिका अधिक फायदा मला झाला. आणि मी सर्व डॉक्टरांचे आभार मानते.Thank you so much Sabka dentistI'm so happy now..😁😊👍#sabkadentist

suvarna madane
15:00 27 Jan 20
Dadar is Best clinic and good estaf

Amzad Khan
13:12 27 Jan 20
Sabka dentist is good checkup & Service .

Raza husen Ahmed
11:56 27 Jan 20
Dr.arpit sharma and all staff of the clinic are very helpfulMust visit one if anyone have dental problems😊😊

Rohini Shedage
13:15 26 Jan 20
I had came here for root canal treatment...Its been in process..here getting complete cooperation with good staff.

parin patel
07:58 23 Jan 20


Bharat Jain
12:53 09 Jan 20
I'm Happy With the Treatment

MAHESH RAMESH
12:41 09 Jan 20
Very good experience. Very good Doctor. I am a regularly customer of Sabka dentist

Chetan Tiwari
14:06 06 Jan 20
All Dentist Are Well Educated and treat very good .

Omkar Mane
13:08 04 Jan 20
Very Good place for dental checkup & clean up, Doctors gives proper suggestion.

Aakashkumar Gupta
10:40 05 Dec 19
Very helpful staff. Doctors are also friendly and gives a elaborated information whatever you ask for.. And also guide u for do's and don't about treatment you have taken.. But its bit far from dadar station.. Walkable it takes minimum 20 mins

Khushbu Jain
07:34 04 Dec 19
Staff and Dr Arpit Sharma is attentive and Good service given

Zaheer Khan
15:26 30 Nov 19
Superb service. Cleaning n polishing job was done with such ease n making comfortable for me n preparing me for the activity before hand. Highly recomend SABKA DENTIST

Vipul Shah
13:07 31 Oct 19

Anita Mehra
02:41 22 Oct 19

Siddhi Chavande
13:14 18 Oct 19
I have been to few Dentist's but I wasn't satisfied, after visiting sabka dentist feeling much better and Dr. Radhika is very generous and i was very comfortable throughout the session

Suraj Dubey
13:31 12 Oct 19
I was very happy with the treatment I received but I was more impressed as it was my seconed sitting and they did not charged me anything it was free for me.Regards Purshotam karani

lalchand karani
10:57 07 Oct 19
I have to say yaar its just amazing and consulting Dr is very nice she said everything in detailing 👍🏻 i have a great experience

Receptionist and all the staff of the clinic are very helpful.Must visit once if anyone have dental problems

Chhotu Kumar Singh
08:40 19 Sep 19
Good service and supportive staff.

Vinod Tripathi
10:00 16 Sep 19
Truly outstanding. Modern dental clinic with excellent cleanliness and good doctors. Gave valuable tips on dental hygiene and correct brushing technique.

Good service, looking for contnued association.

achala dasgupta
11:41 13 Sep 19
Amazing experience well trained doctors and supporting staff I recommend Sabka Dentist for all

Sabka Dentist is actually the name followed, all the staff and the Doctor are very well and the treatment provided is very much genuine.must visit for the free dental check up and the treatment at nominal charge.

Herschal Sarvaiya
16:51 31 Aug 19
Had a good experience..clean up was well done..explained the problems very well..very professional doctors

rashmi Akshay
17:25 29 Aug 19
Very good clinicReceptionist and all the staff of the clinic are very helpful.Must visit once if anyone have dental problems

SANKET KANADE
15:48 09 May 19
Best clinic in dadar.. Very good experience

Swetha Sanas
13:28 06 Jul 18

ashwini shekhar
16:43 05 Jul 18
Great staff, and well equipped clinic .

Shrabani Das
17:25 04 Jul 18

Nidhi Pisal
14:44 04 Jul 18
Good ambiance, cleanliness and hygiene maintain. Good supportive doctors and staffWill recommend friends and family

Bharati Gadekar
10:58 04 Apr 18
very nice experience good staff very helpful docktor vreti sah

Ajay Tripathi
04:12 24 Nov 17

Rumana Shaikh
10:27 02 May 16
I had come to your clinic a few days back, around 17th August, for a free dental checkup and I was surprised to find out I needed a root canal. I thought the pain was because of general cold and cough but turned out to be something else. Thanks to the doctors there. I was supposed to go for a wedding day after so the doctor treated me ASAP and I was relieved of the pain.I have to say, amazing services at considerable rates..

hina shaikh
05:24 12 Sep 15