Dental Clinic in Dadar West
Address: 7-A Sarvodaya Bhuvan, Opp. Apna Bazar Beside Anugraha Restaurant, Gokhale Road (North), Dadar (W) , Mumbai, Maharashtra – 400028
Monday – Saturday 10 AM – 7 PM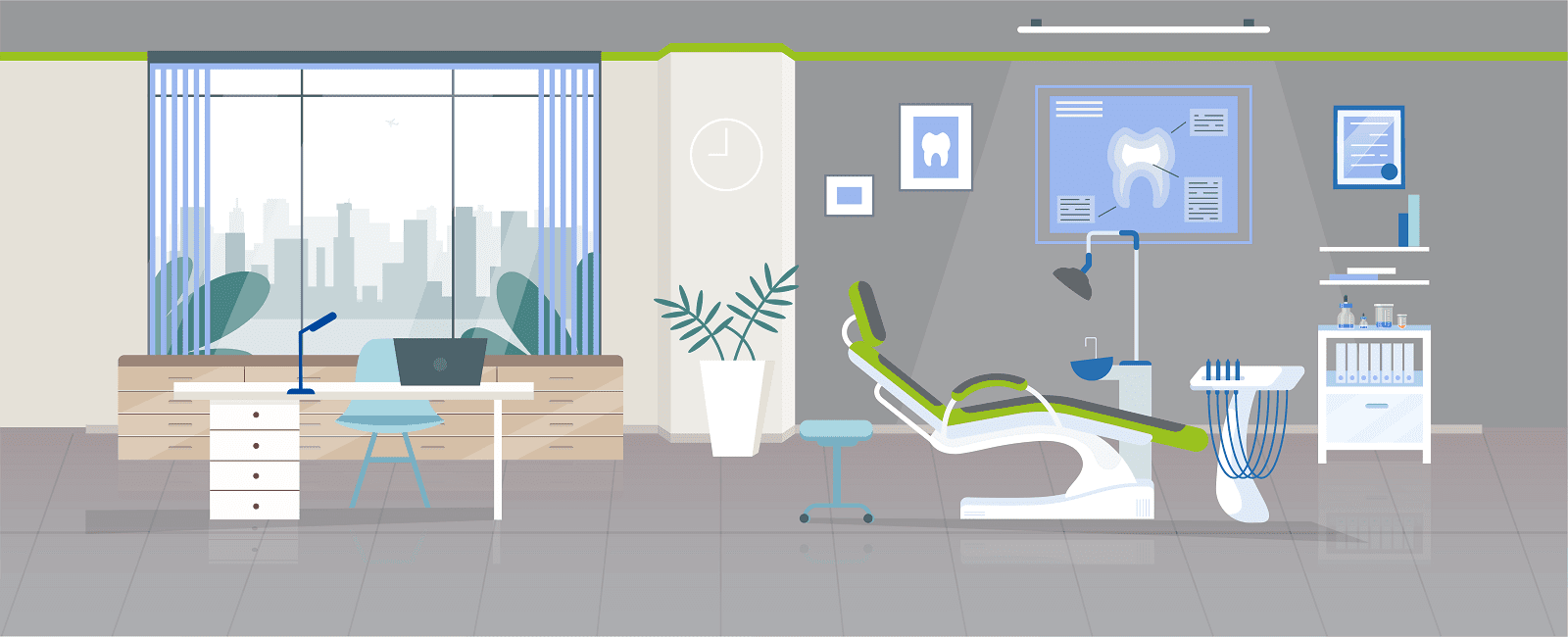 Started my sd aligner treatment from dadar branch ..I have completed 5 sets of aligners its already started showing results ...very Happy with how it's going ..nice staff


Truly Sane
12:06 22 Jul 21
Very polite doctor and staff too. Supported me to understand the root cause and also provided suggestions how to make permanent recovery of the lost tooth. Many thanks to Sabka dentist team 👍🏻

Ashish Shetye
11:59 22 Jul 21

best detailing about your invisible braces

Swara Acharekar
07:40 22 Jul 21
Wonderful experience with friendly and supportive staff.

Krisha Jain
11:47 20 Jul 21


Ashok Tirlotkar
08:34 17 Jul 21
Its great recommendations satisfied with services provided

juhi jadhav
08:14 17 Jul 21
I just completed my braces treatment from this clinic, very happy wiith the results... Its pocket friendly and they have lot of emi options

mayur narvekar
07:15 16 Jul 21

Limbagiri Bandi
05:19 16 Jul 21
Feel good , properly safety has been taken

Shubhra Amballa
09:56 12 Jul 21

Manasi Patil
11:47 10 Jul 21

Vishal Khamkar
06:20 10 Jul 21
I am always thoroughly impressed by your expertise and kindness during my appointments. The office staff is also extremely welcoming and warm. I really appreciate all of your help.

Sahil Sawant
11:44 08 Jul 21
Good treatment and good service.Excellent and understanding.

Kirti Rasam
10:48 08 Jul 21

Sonali Kudtadkar
07:45 06 Jul 21

Rajkumar Nishad
11:21 05 Jul 21

Shivani Todankar
06:38 05 Jul 21
gave me best treatment till now the dental cleanics i have visited .thanky sabka dentist

rohit kadam
11:24 28 Jun 21
Well-behaved and cooperative staff, trustworthy and experienced doctors, well maintained and hygienic clinic. Overall a good experience. Got my root canal treatment done here in 3 seating. One less star as the treatment cost was a bit on the higher side. But definitely recommended.

Venkatesh Koricharla
12:48 26 Jun 21
I am going through SD aligner treatment in sabka dentist dadar west (clinic) from Feb 2021, recently I m using my 17th set of SD aligner, I have experienced excellent result till date now. I must say that clinic has very nice staff with experienced doctor ,as they are very supportive and co-operative...

Ajay Gupta
11:16 24 Jun 21
Getting my SD aligners done from Dadar clinic.. so far very happy with the treatment . Doctor and staff are very cooperative .They have all the options for EMI availavble

deepesh narkar
07:22 24 Jun 21
excellent service, friendly acts with patients.

good servise ..getting my sd aligners treatment done from here nice results ..very happy with the services .. helpful staff

Ramesh Kalambate
11:46 22 Jun 21
Staff here is very disciplined. Overall management and service is good.

VICTORIA FERNANDES
11:44 22 Jun 21
Happy with clear aligners treatment is going so far, very easy to use them.

Sheetal Chavan
11:32 22 Jun 21
SD Aligners is good.. just started my treatment..very cooperative staff

Ansh Sonkar 51
10:29 22 Jun 21
My visit to this place was a way good than I had imagined the.. The ambience was best as well as the staff and doctors were co operative too. I had my braces treatment over here and until the end I was supported by the staff and doctors with proper appointment as well as proper treatment. I am glad to have my braces treatment with them... Cheers to you 👍👍

IKRAM SHAIKH
05:58 22 Jun 21
Extreme safety with beat quality staff...

5284_Dhiraj Mekala
10:00 21 Jun 21
Very clean clinic - taken all good measures amid covid pandemic

Deepak Baishya
08:41 21 Jun 21
Friendly doctors and staff. They discuss all the options before suggesting a way forward. They also ensure you get a reminder call 1-2 days before the appointment. Very good service overall.

Apurva Vasaikar
10:30 19 Jun 21

Nikhil Kokate
07:45 19 Jun 21
Cooperative staff caring doctors

bhagyashree thenge
02:42 18 Jun 21

Pyarelal Rajbhar
07:17 17 Jun 21
I just completed my braces treatment. It's complete transformation. Completely satisfied. Doctors are good and also all staff. Also are friendly and professional as well. Highly recommended clinic for any tooth problem. U will be guided well.

Vidul Kavade
11:57 10 Jun 21
Good experience.... everyone were very co-operative 🌸✨

Palak Jain
09:20 10 Jun 21
The treatment is authentic..even in covid times they took all the precautions and continued the treatment..all the doctors and staff are well behaved

Prachiti Jadhav
08:55 10 Jun 21
Excellent arrangements. Well planned total treatment. Best value of money.

UJJWAL GANGOPADHYAY
17:11 08 Jun 21

Arun Hirawat
09:56 07 Jun 21
Nice respect and services

Manoj Gupta
09:51 05 Jun 21
Great experience & Good staff nice clinic

Neeraj Gupta
12:09 31 May 21

Asha Burjkad
09:46 31 May 21
Great place. Very quick service.

allan patil
10:23 25 May 21
Dadar Clinic Staff is So supportive. Iam taking Aurthodentist treatment. Doctors are good and very nice.

TravelStories
09:39 19 May 21

sumit vanjare
08:48 19 May 21
Great experience and good staff

rakesh kayithi
05:24 19 May 21

Rohit darde
09:06 15 May 21

Vinod Renuke
12:38 11 May 21
It was a great experience!! Looking forward for the treatment and followed all covid protocol

Mansi Dhanu
11:41 08 May 21
Got my consultation done from sabka dentist.. Looking forward for the treatment.

devraj gawand
17:42 05 May 21

Dinkar Amkar
08:35 30 Apr 21
Very nice treatment and service

Dhananjay Kambli
09:46 28 Apr 21
It was great experience with Sabka dentist .All the Staff member is Cooprative . My Problem are solved . All the Major precautions was taken while in treatment during this pandemic situation.Happy to be take treatment with Sabka dentist in feature 🦷🦷 😊😊Thanks

Sandesh Shinde
07:45 24 Apr 21
Got my consultation done from sabka dentist.. Looking forward for the treatment.. Very hygienic clinic.. They follow all covid protocols

sunil sonawane
07:04 21 Apr 21
I completed my root canal treatment recently from here It was really very good! The doctors and staffs here are also very co-operative and friendly and I I'm really happy with the treatment!

Chaitali Kalbhor
12:00 18 Apr 21
I have completed my braces treatment from here ..it took one and a half years and I can't thank them enough ...they give a lot of Emi options and the treatment charges are cost effective comparatively ..had a great experience in this clinic , the doctors are excellent and staff is very cooperative ...this is my go to clinic for all my friends and family and there experience has also been great

Archana Bhilare
10:03 17 Apr 21

sudesh tambe
12:42 16 Apr 21

mangesh bodve
12:41 16 Apr 21
Very good service and all staff are very co operative .

9820558327 Sohil1979
11:34 16 Apr 21

devendranath singh
10:46 12 Apr 21
I have taken very good treatment here, very helpful and safety, I got a lot of help from the doctor, thanks doctor and sabka dentist

Dipankar chakrah
17:00 09 Apr 21

shivani kudav
11:34 08 Apr 21
The best dental clinic to go to, really like the treatment and the service given by doctors. Also the Miss. Dipali on reception is very very helpful.

Siddhi Sawant
10:29 08 Apr 21
Good service....I was satisfied 🌸

Kalpesh Jain
09:16 08 Apr 21

Shevik Jain
08:05 08 Apr 21

Miran Shakh
08:07 06 Apr 21

ADITYA TALEKAR
05:56 06 Apr 21
Very good coprative staff

chandrakant ghodake
12:44 23 Mar 21
The treatment is very nice and the special care is taken while doing the treatment .It was a good experience to come here .

Saketh Samala
11:56 23 Mar 21
Very good place and very hostile environment. The staff are also very caring and explain all the needy procedure very nicely.

Sanika Haldankar
11:53 23 Mar 21
Great experience 😍Polite staff 😇Value for money ✌

harshada parulekar
13:01 19 Mar 21