Dental Clinic in Dadar West
Address: 7-A Sarvodaya Bhuvan, Opp. Apna Bazar Beside Anugraha Restaurant, Gokhale Road (North), Dadar (W) , Mumbai, Maharashtra – 400028
Monday – Saturday 11 AM – 8 PM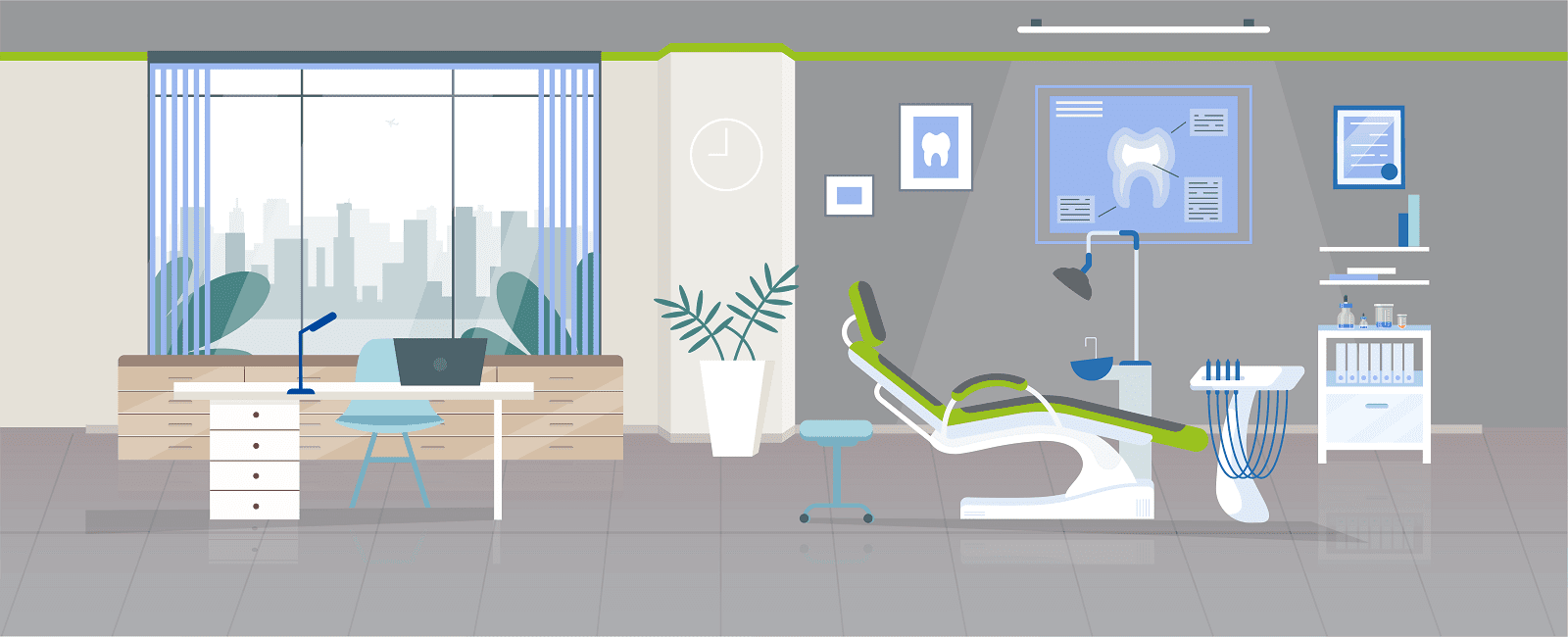 About Sabka Dentist Dental Clinic in Dadar West
Sabka Dentist in Dadar west promises to deliver high-quality dental treatments to all it's patients in clean and hygienic environment. Sabka dentist in Dadar west provides all kinds of dental treatments which includes Basic consultation, Checkup, cosmetic, implant, conventional and preventive dentistry and more.
A single place gives you all the facility in a very pleasant environment and with unique technique.
Sabka Dentist in Dadar west aims to make dental services accessible to everyone at affordable fees. We are dedicated to quality care, a relaxing experience and putting our patients first. Our aim is to protect, maintain, improve and create beautiful smiles.
Our dentist in Dadar west centre are highly knowledgeable, qualified and famous for their best results and positive feedback which helps us to grow more.
Sabka Dentist in Dadar west uses all advanced high-tech equipment with best sterilization standards, so that you can be assured that your dental visit with us will be performed with best quality and safe manner.
We follow fixed method of treatment where our goal is to provide our patients detailed information regarding the treatment.
When it comes to the best dental clinic in Dadar west, it is undoubtedly Sabka dentist! Sabka dentist is among the most trusted oral care provider in Mumbai.
All the dentists in Sabka dentist Dadar West are experts in all kinds of treatments. And creating a friendly and healthy environment with our patient's comfort and satisfaction is our top priority.
Services at Dental clinic in Dadar west
Dental examination and consultation : Dental consultation involves non-invasive visit with your dentist wherein one can discuss your issues, concerns, and treatment options. Sabka dentist in Dadar West offers free consultations and checkup.
Examining the gums
Looking for signs of gum disease
Looking for visual evidence of tooth decay
Checking for damaged fillings
Taking X-rays 
Dental Cleaning :

In this dentist cleans your mouth by examining the cleanliness of our teeth and gums. Cleaning also helps in removing plaque and tartar. And after all the sessions are complete in the final session they polish your teeth and guide you on brushing and flossing techniques.
Cavity filling : Teeth filling is the procedure in which decayed part of the tooth is cleaned first and filled with a substance like gold/silver or ceramic and composite filling(resin).
Tooth Extraction : Tooth Extraction or Tooth Removal is done when the condition of the tooth is unrestorable due to tooth decay, gum disease, periodontal disease, infection, tooth injury or wisdom tooth.
Dentures :

This is basically a removable replacement for missing tooth or teeth. Dentures are designed to be functional and comfortable. Since it is similar in appearance to natural teeth it improves your smile and facial features.
Root canal treatment (RCT) : Root Canal Treatment is the process of saving the tooth and eliminating toothache by removing infected soft tissue within the affected tooth and replacing it with an artificial inert "filling" material.
Orthodontic Treatments & Braces : Orthodontic treatment helps in alignment of misaligned teeth and to close the gaps between the teeth.
Oral Surgery : At our clinics we perform all kinds of minor surgeries like tooth extraction, wisdom tooth extraction, implant surgeries etc.
All these treatments are offered under one roof by our dentist in Dadar west, at an affordable price. Book an Appointment Now
How to find a dentist in Dadar west ?
Finding a dentist is no less than finding a physician. Maintaining oral hygiene is also important. Timely visits are key to a healthy smile, so start with the details that work best with your lifestyle and dental care needs.
One should visit a dentist not only during pain, but a mandatory routine checkup helps in preventing future dental problems.One should seek quality dental care such that the dentist understands individual patient's needs, problems and circumstances.
Sabka dentist in Dadar west follows the STEEEP parameters of S – Safety, T – Timely, E – Effective, E – Efficient, E – Equitable and P – Patient centric.
What is the cost of dental treatments?
Check here the price list of our treatments online.
How can Sabka Dentist Help ?
At Sabka Dentist in Dadar West, we understand each and every individual patient's needs and offer our services accordingly. Sabka Dentist is the largest chain of Dental Clinics in India, with 100+ successful branches running in Mumbai, Pune, Surat, Ahmedabad and Bangalore with their 550+ excellent doctors team.
Our Dentist in Dadar west are experts from the best institutes and hospitals in India.
At Sabka Dentist, our only aim is to provide good oral health and create beautiful smiles. In the process of achieving this, we provide the best replacing, preventive, restorative, and conventional dentistry to all.
Our commitment to these goals provides you with unparalleled service with the quality standards of dental hygiene in a comfortable and relaxing environment.Here, you will find a welcoming atmosphere with amiable staff and total transparency in treatment and consultation.
We provide a printed diagnosis chart and quotation to all patients after a checkup.Our pricing is standardized and shown clearly online for all our centers.
We provide complete information and knowledge on dental problems to ensure that you can take informed decisions on treatments. We follow standard clinical protocols to achieve consistent and successful outcomes.
Our post treatment follow up team communicates with patients, to ensure good patient compliance and clinical results and gather their feedback towards our treatments, in order to improve our service. We provide a printed invoice and receipt for all treatments and maintain the highest levels of corporate governance.
Tell me more about Sabka Dentist, Dadar West
If you are particular about your dental hygiene, you need to pick the best when it involves oral checkups and treatments. Sabka Dentist is consistently ranked among the best dental clinics in Dadar West, Mumbai.
At Sabka Dentist, people not just obtain world-class treatment for their dental concerns, but will also get to enjoy among the best in-clinic patient experiences across India.
Regardless of the background or occupation of an individual, we make certain that all our patients feel comfortable and experience absolutely no problems when approaching or conveying their dental issues across to our dental surgeons.
We are amongst the top dental clinic chains in Dadar West, Mumbai, and have a legacy that is unmatched by any other dental clinic in Dadar West, Mumbai, India. Our dentists are undoubtedly some of the best dentists in Dadar West, Mumbai.
Sabka Dentist often makes it to the list of best dental hospitals in Dadar West, Mumbai, owing to our great team of dental experts and surgeons, and state of the art facilities within our dental clinics.
Sabka Dentist was started back in October 2010, with a single facility in Vile Parle. Currently, we have grown to around more than 100 clinics in Mumbai, Pune, Ahmedabad, Surat, Bangalore, Navi Mumbai, Thane.
Our team works to encourage better dental health and aid people today to truly feel and look good and proudly carry their smiles. No wonder, resulting from our team's determination and vision to help spread smiles across the world, we have consistently managed to get on the list of top dental hospitals in Dadar West, Mumbai.
So, the next time you plan on visiting a 'teeth hospital in Dadar West', Mumbai, we should be at the top of your list of dental hospitals in Dadar West, Mumbai.
Consider us your own 'Sabka Dentist'; our dentists are undoubtedly some of the best dentists in Dadar West, Mumbai, and we can help you with your tooth concerns so that you can carry on and spread happiness across with your beautiful smile.