Dental Clinic in Dadar West
Address: 7-A Sarvodaya Bhuvan, Opp. Apna Bazar Beside Anugraha Restaurant, Gokhale Road (North), Dadar (W) , Mumbai, Maharashtra – 400028
Monday – Saturday 11 AM – 8 PM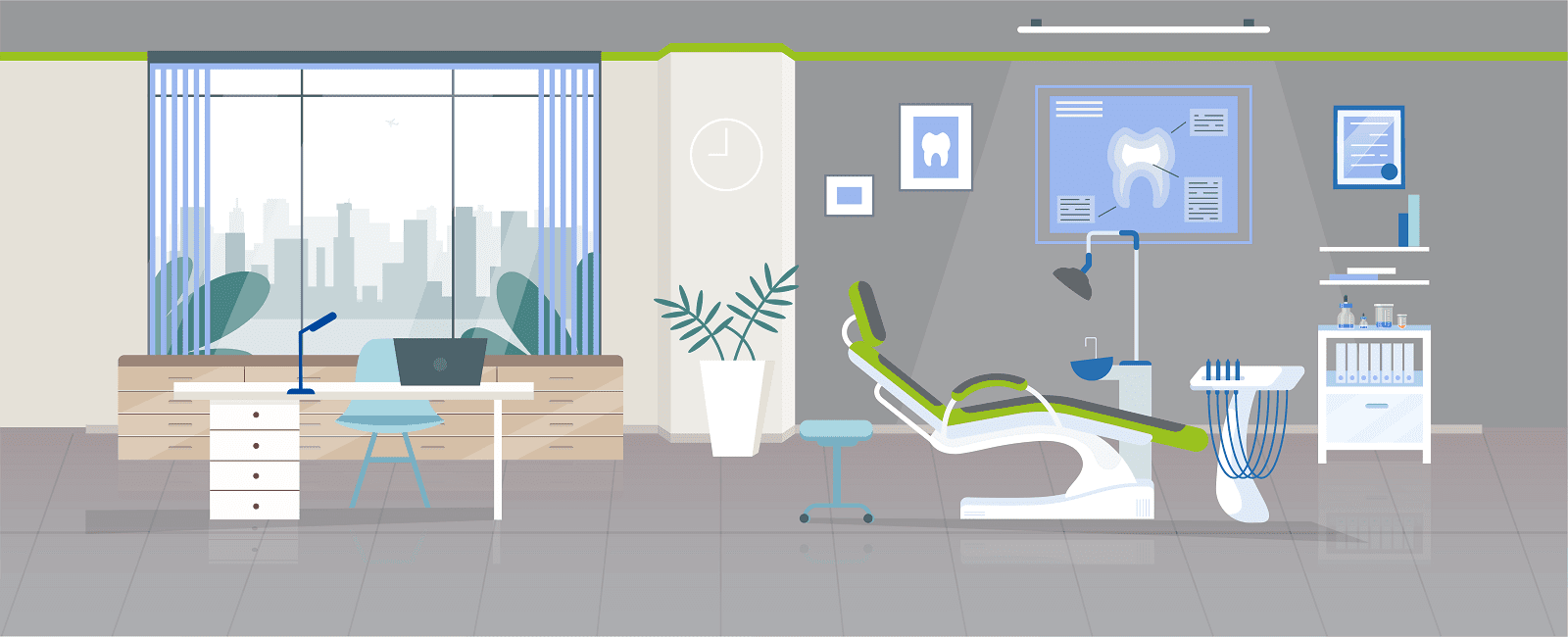 Vinod Renuke
12:38 11 May 21
It was a great experience!! Looking forward for the treatment and followed all covid protocol

Mansi Dhanu
11:41 08 May 21
Got my consultation done from sabka dentist.. Looking forward for the treatment.

devraj gawand
17:42 05 May 21

Dinkar Amkar
08:35 30 Apr 21
Very nice treatment and service

Dhananjay Kambli
09:46 28 Apr 21

Arun Hirawat
09:47 27 Apr 21
It was great experience with Sabka dentist .All the Staff member is Cooprative . My Problem are solved . All the Major precautions was taken while in treatment during this pandemic situation.Happy to be take treatment with Sabka dentist in feature 🦷🦷 😊😊Thanks

Sandesh Shinde
07:45 24 Apr 21
Got my consultation done from sabka dentist.. Looking forward for the treatment.. Very hygienic clinic.. They follow all covid protocols

sunil sonawane
07:04 21 Apr 21
I completed my root canal treatment recently from here It was really very good! The doctors and staffs here are also very co-operative and friendly and I I'm really happy with the treatment!

Chaitali Kalbhor
12:00 18 Apr 21
I have completed my braces treatment from here ..it took one and a half years and I can't thank them enough ...they give a lot of Emi options and the treatment charges are cost effective comparatively ..had a great experience in this clinic , the doctors are excellent and staff is very cooperative ...this is my go to clinic for all my friends and family and there experience has also been great

Archana Bhilare
10:03 17 Apr 21

sudesh tambe
12:42 16 Apr 21

mangesh bodve
12:41 16 Apr 21
Very good service and all staff are very co operative .

9820558327 Sohil1979
11:34 16 Apr 21

devendranath singh
10:46 12 Apr 21
I have taken very good treatment here, very helpful and safety, I got a lot of help from the doctor, thanks doctor and sabka dentist

Dipankar chakrah
17:00 09 Apr 21

shivani kudav
11:34 08 Apr 21
The best dental clinic to go to, really like the treatment and the service given by doctors. Also the Miss. Dipali on reception is very very helpful.

Siddhi Sawant
10:29 08 Apr 21
Good service....I was satisfied 🌸

Kalpesh Jain
09:16 08 Apr 21

Shevik Jain
08:05 08 Apr 21

Miran Shakh
08:07 06 Apr 21

devraj singh
08:06 06 Apr 21

ADITYA TALEKAR
05:56 06 Apr 21
Very good coprative staff

chandrakant ghodake
12:44 23 Mar 21
The treatment is very nice and the special care is taken while doing the treatment .It was a good experience to come here .

Saketh Samala
11:56 23 Mar 21
Very good place and very hostile environment. The staff are also very caring and explain all the needy procedure very nicely.

Sanika Haldankar
11:53 23 Mar 21
Great experience 😍Polite staff 😇Value for money ✌

harshada parulekar
13:01 19 Mar 21

Shanta Nayak
12:19 19 Mar 21
Got reference from one of the social site . Treatment is going good .

Sushant Shinde
12:34 15 Mar 21
Excellent services and very nice treatment. Very well behaved. Its worth visiting.

Sudhir Kumar Parashar
12:28 12 Mar 21
I had a very good experience. Friendly staff & professional dentist also very good safety measures for hygiene in the time of pandamic.

Kedar Padelkar
09:05 12 Mar 21
Amazing help staff with lesser wait time and easy appointment scheduling.SD maintains and observes all COVID protocols along with ensuring safety of patrons.

The clinic is well maintained and staff is also good

Gaming World
09:57 11 Mar 21

Shan Manoj
07:21 11 Mar 21

manisha gangan
13:53 10 Mar 21
Very good service.good followup by staff and doctors..

Ssameer vaidya
13:46 09 Mar 21
Cleanliness of the dispensary was satisfactory ,Doctor was good ,but dental cleaning treatment given was not up to the mark ,it was done only for 5 minutes ,no polishing of teeth , and was charged RS 500 . Previously cleaning at elphinstne clinic teeth cleaning was done correctly upto the mark ,now your treatment standard has come down .

Asmi Smart Education
12:33 06 Mar 21
I got my implants done in dadar sabka dentist ...finally can start eating. Very happy with the services . I will definitely recommend sabka to friends and family. They take all precautions for COVID 19

ADESH GAYAKAR
11:24 04 Mar 21
Very professional & hygienic service. Proper information about dental care is provided.

Lavina Hodage
11:15 04 Mar 21
I got my braces here it's really good place I got put recently... Thank u for sabka dentist 👍👍👍🙂🙂🙂🙂

Manisha Krishna
11:14 04 Mar 21
Doctors here are very polite to every patient. They takes care of patient and always there to solve their problem. I too is the patient of sabka dentist. And I am happy with my treatment.

Shreya Joshi
05:31 04 Mar 21
A very nice clinic with nice,friendly and we'll manerred doctors

MANISHA PATIL
13:30 02 Mar 21

lakshya shette
06:55 02 Mar 21
Getting my braces treatment in Dadar sabka dentist branch ... Happy with the results

murugan challiha
13:47 01 Mar 21
I'm getting my braces treatment done from Dadar branch very happy with the services ..I have finally started smiling , I used to be very concious any my teeth ..thank u sabka dentist

Vinay Tiwari
12:26 01 Mar 21

Rohan Mohite
10:26 01 Mar 21

abhay apte
11:31 26 Feb 21

Shrenik Pasi
13:39 24 Feb 21
I have gotten my extractions done here and have opted for full denture... Very happy with the services...

Vilas Sawant
08:42 24 Feb 21
Great experience...looking forward

Rajesh Jauhari
07:14 24 Feb 21
loved the service...the dentists are very professional here they give complete and thorough details about the procedure and also while you're under surgery they explain you every step...also they are following proper Covid-19 norms so its very safe to visit the clinic without hesitation in this pandemic time.

Natasha Arri
06:08 24 Feb 21
It was great experience. Friendly and caring staff .

Akki Forever
05:48 22 Feb 21
Getting my braces treatment done in Dadar sabka dentist branch...happy with the results

Akshay Balsane
13:22 16 Feb 21
Extreme safety with best quality staff...

Dhiraj Mekala
10:20 15 Feb 21
Getting my braces treatment done from dadar clinic ...Very happy with the results .. nice staff

Pramod Shelar
10:03 12 Feb 21

Avinash Jadhav
09:26 11 Feb 21
Very Happy with my invisible brace's

pramod solanki
12:47 05 Feb 21
I have been associated as a patient with Sabka Dentist for last 8 years since 2013 since formerly it was known as Mydentist.They contain state of the art facilities for diagnosing dental ailments.Even they offer a variety of dental treatments as per the requirements of the respective patient.

Vighnesh Govekar
05:11 04 Feb 21
I've been visiting the sabka dentist for umpteenth time. I and all my family members absolutely trust the brand for its transparency in treatment process. Even before the lockdown when I had my RCT done, and post lockdown I was rendered the same excellent service. I'm always assured of their excellence in all their process. The staff and the doctors are really great, and offer you quite a deep insight onto your dental health. I just wish that there should be a membership programme or offers, as the prices can cost a fortune. But overall it'll be always the go to dental clinic !

sayli salvi
16:36 29 Jan 21

Mayuresh Shedmekhe
07:50 29 Jan 21
I got my braces here its really good place I got put recently. Should come here for dental problems

Dove forever
11:21 25 Jan 21
मी सांगु इच्छितो की 2019 पासुन सब का डेन्टीसकडुन श्रीमान घेत आहे.सर्व स्टापला कुशल असतो. सर्वाना योग्य व रिजनेबल खर्च आकारला जातो. तसेच डाॅक्टर सुध्दा सुरक्षित ट्रिटमेनट देतात. मी आता दादरच्या ब्रांचमधे ट्रिटमेनट घेत आहे. तेथे योग्य प्रकारे करोनाची काळजी घेत आहे.

Dattaram Alim
08:28 23 Jan 21
Very happy with my treatment ... Got my root canal and implants done from dadar clinic...Nice services ...

Prasad Navle
07:29 21 Jan 21
Very good doctor and very polite staff

Krushanu Shah
13:00 16 Jan 21
I'm getting ceramic braces treatment from here and till now my experience is amazing...Doctors are very friendly... cleanliness and hygiene is excellent ...would highly recommend sabka dentist to everyone

Rohit Jain
13:39 14 Jan 21
Very supportive and cooperative staff

Rueben Patil
13:58 13 Jan 21
Sabka Dentist . All staff and all doctors are good and helpful.....always give correct information....also all doctors are pro ....get reminder call one day before....Thank for good service....

Rajendra kamat
07:25 04 Jan 21
Good place to go for dental treatment. Dr deepika and staff Deepali and manisha are very cooperative

priya hede
13:37 31 Dec 20
Cleanliness standards are great and followed perfectly. Doctors carefully do the procedure. Extremely happy. Thanks to all the staff.

Prasad Karnik
13:45 29 Dec 20
I have gotten full mouth implants and RCT and caps in this place .. very happy with Dr Dipika and Dr Rupali ...Support staff is excellent .. will definitely recommend sabka dentist to everyone

bhaskar chavan
09:17 26 Dec 20