Dental Clinic in JB Nagar Andheri East
Address: Flat No: 202/B-3, Greenland CHS Ltd, Near ICICI Bank Opp Bagerker College, Next to Jyoti Restaurant, J.B. Nagar, Andheri (E) , Mumbai, Maharashtra – 400059
Monday – Saturday 11 AM – 8 PM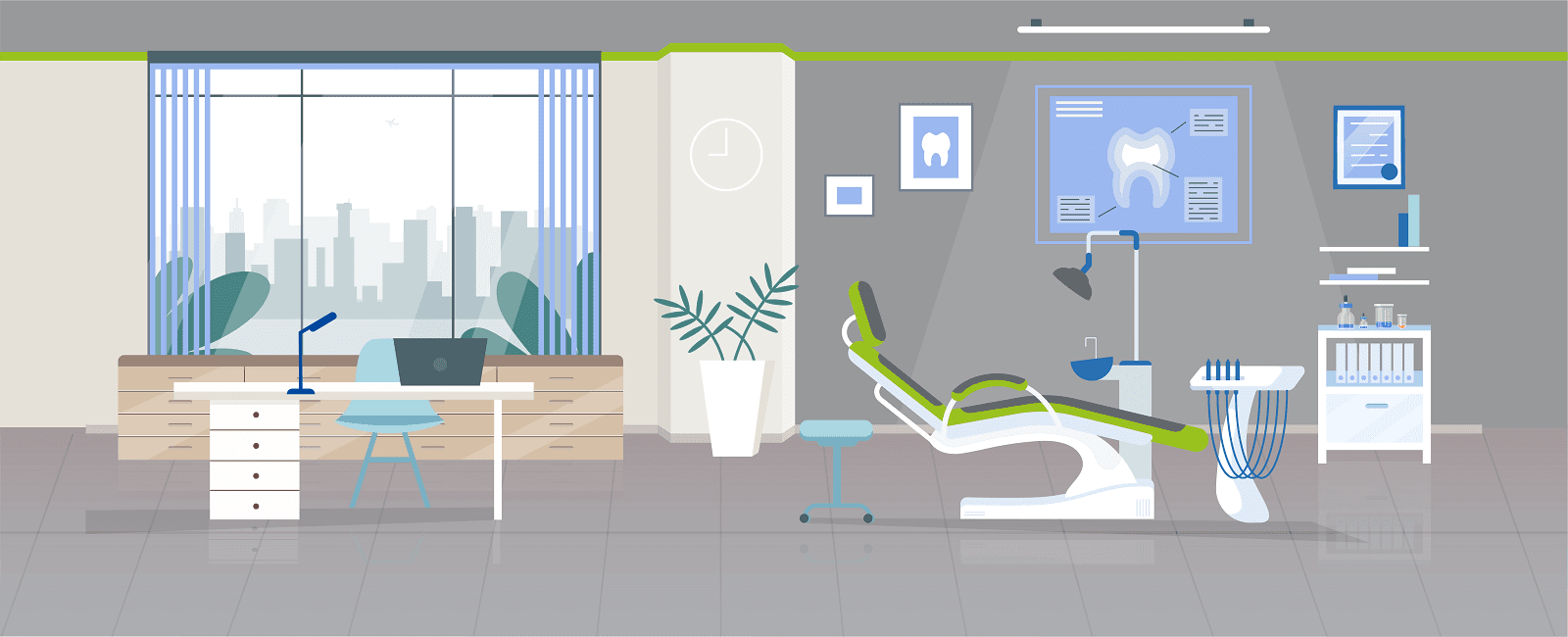 About Sabka Dentist Dental Clinic in JB Nagar Andheri East
Providing quality dental healthcare has been a priority for Sabka Dentist. With this aim we are always striving to provide always better and elite services to our customers. Looking for the best dental hospital in Jb Nagar Andheri east ?! You have reached your destination, yes, Sabka Dentist is the one.
Having a pleasant healthcare experience is no less than a refreshing holiday as it helps you relieve all ailing pain. Sabka Dentist is a sophisticated clinic always featuring in the list of best dental hospitals in JB Nagar Andheri east.
The best way to become the best is to serve our patients in the best way with all honesty which has always helped us to become the trusted partner of yours in all dental problems.
Sabka Dentist has created a niche in dental clinics in JB Nagar Andheri east by stepping up its standards. We are unique because we take care to attend to our patients in the most warm manner.
Treatment offered at Sabka Dentist in JB Nagar Andheri East
We offer a wide variety of services according to our clients and always tailor made according to your needs, have a look at our basketful of services of Sabka Dentist:
Regular Checkups-Regular dental checkups help you to assess the health of your teeth and identify any potential issues arising and helps you as we say "stitch in time saves nine". Even preventive healthcare is at the forefront today as prevention is always better than cure.
Dental Implants–

In the simplest terms, it helps to get rid of the gaps between your teeth which may be the result of any injury or naturally occurring gaps between your teeth. Dental Implant is the best procedure to get rid of this issue. It's a kind of artificial tooth and it can help you bring back your smile to perfection and help you to chew your food properly to avoid further widening of gaps.
Dental Crowns-It may happen sometimes that a part of the teeth becomes brittle or soft and breaks away from the teeth. Experienced such a situation? Definitely sometime. To fix this issue with the teeth, Dental crown is a perfect solution. It helps you regain a desirable shape which is no less than a king's crown, i.e. perfectionism.
Cosmetic Dentistry–

Everyone loves to have perfect teeth to enhance their smile and look. You too would love to have one. Cosmetic Dentistry is a way to achieve perfect teeth shape, size and position. It helps you to maintain the white lustre of your teeth. It is the perfect way to have good and shiny teeth. It uses all modern technology for it in an affordable manner.
X-Rays-X-rays are simply electromagnetic radiation, which provide a digital copy of the internal composition of any organ. X-Rays need to be carried out only if our dentist at the clinic recommends it to better understand the internal injury of the teeth and diagnose it in a better way. Sabka Dentist will take care to provide you holistic services, this will also ensure to provide X-Rays which are free of cost to our patients. You need not spend for the X-Rays required at our clinic.
Root Canals-It is performed to remove the infected tooth which causes damage due to infection or bacteria. The procedure involves cleaning the canals deep inside the tooth and helping to prevent infection spread to other parts of the teeth. Don't worry, we know people normally get afraid by hearing root canal, dentists at Sabka Dentist will try and provide you a painless treatment to the maximum. So relax, and go ahead with the treatment at Sabka Dentist.
Dental Cleaning-Improper brushing of the teeth coupled with high sugar and junk food, causes the teeth to get damaged. To maintain the good health of our teeth, regular cleaning will help you to keep up the good health of the teeth.
Not finding any services, you require ? Feel free to contact us anytime and enquire regarding the same. Sabka Dentist will ensure to help you with all your dental problems with a tailor made solution.
How to find a dentist in JB Nagar Andheri East?
You may feel looking out for a good dentist is a difficult task, but it's not since Sabka Dentist a propagator of responsible dental health care. Have a look at below guidelines
Search for a good dental clinic in a nearby area.
Check the proximity of the clinic from the place you reside or work.
Match your convenience to visit and the clinic timings.
Ask your friends and family regarding the clinic and if they have been to the particular clinic/hospital then enquire about the services, staff, hygiene.
Nature of all, like staff, dentists, and even the environment of the place.
Go through the customer feedback to get an overview of dental clinic/hospital which will help you have an idea about the services offered.
Proper standards and procedures are adhered to.
Check for the value for money services.
Ensure that dentists are well qualified to treat you.
How can Sabka Dentist help ?
Our vision has always been to provide quality and affordable healthcare in the dental field. So, Sabka Dentist will take care of your needs right from the first appointment to till the end of your treatment and even thereafter whenever you need our guidance.
With 9 years of excellence in dentistry, Sabka Dentist has evolved and is a pioneer leader in dental healthcare now with having a presence in all major cities of India like Mumbai, Pune, Ahmedabad, Surat and Bangalore.
With modern technology and tools, Sabka Dentist is continuously looking for opportunities to serve you better. With cutting edge technology and the best qualified dentists, Sabka Dentist will make sure all your dental issues are heeded to and you enjoy our services in most warming experience.
Sabka Dentist has been helping its dental patients with utmost loyalty and we have ushered in a new era of ethical medical practice which is one of the major factors in today's environment.
With our friendly staff, Sabka Dentist will make sure you feel at home and your treatment will be done in minimum waiting policy. Sabka Dentist will help you in the form of best dentists who will ensure that they patiently listen to you and resolve all your dental issues.
Sabka Dentist will help you out will your follow ups and you will never miss one as a reminder will always be sent to you.
Sabka Dentist is a complete one stop solution for you as we will help right from your appointment till you complete your treatment .Sabka Dentist has built upon the trust of the people and has come a long way by serving lakhs of patients.
Anytime, you want to visit a dental clinic in JB Nagar Andheri East, never think twice, Sabka Dentist is the best choice and we will prove to you that you have made the best choice by trusting us and giving us an opportunity to serve you.
Feel Free to contact us anytime or drop by our clinic for further enquiries. Sabka Dentist has a responsibility to maintain your smile and we have been spreading smiles for the past 9 years.
Tell me more about Sabka Dentist, JB Nagar Andheri East
If you are one of those individuals who are particular about your dental care, you ought to select the best when it pertains to dental care checkups and treatments.
Sabka Dentist is consistently graded as among the best dental clinics in JB Nagar, Andheri East, Mumbai. At Sabka Dentist, people not just receive top class treatment for their oral concerns, but will also get to enjoy among the finest in-clinic patient experience across India.
No matter the background or occupation of an individual, we make certain that all of our patients feel at ease and face absolutely no challenges when approaching or conveying their dental issues across to our dentists.
We are some of the top dental clinic chains in JB Nagar, Andheri East, Mumbai, and have a legacy that is unmatched by any other dental clinic in JB Nagar, Andheri East, Mumbai, India. Our dentists are some of the best dentists in JB Nagar, Andheri East, Mumbai.
Sabka Dentist very often makes it to the list of best dental hospitals in JB Nagar, Andheri East, Mumbai, owing to our amazing team of dental experts and surgeons, and advanced facilities within our dental clinics.
Sabka Dentist was launched back in October 2010, with a single facility in Vile Parle. Currently, we have grown to around more than 100 clinics in Mumbai, Pune, Ahmedabad, Surat, Bangalore, Navi Mumbai, Thane.
Our team at Sabka Dentist constantly strives to encourage better oral health and aid men, women and children to truly feel and look good, and proudly carry their smiles. No wonder, due to our team's devotion and vision to help spread smiles across the world, we have frequently managed to get on the list of top dental hospitals in JB Nagar, Andheri East, Mumbai.
So, next time you plan on visiting a 'teeth hospital in JB Nagar, Andheri East', Mumbai, we should be at the top of your list of dental hospitals in JB Nagar, Andheri East, Mumbai.
Consider us your own 'Apna Dentist'; our dentists are undoubtedly some of the best dentists in JB Nagar, Andheri East, Mumbai, and we will help you with your oral problems so that you can continue to spread joy and happiness across with your enchanting smile.

Melwyn Dsouza
06:40 26 May 22
Thank u soo much Sabka Dentist ( Andheri J.B Nagar Branch ) for my perfect smile😊Stafff is very helpful...Dr.kume thank a lot for this treatment..Thanks to All staff....

ankita waghmare
11:31 25 May 22
Very friendly and cooperative

Ashish Mehta
14:30 24 May 22
As usual, feels like family, care like family!!!

Amit Kumar
15:12 19 May 22
I am starting my journey with sabka Dentist overall it an amazing experience Dr. Pavitra is awesome in making you understand the things. Wish me a luck 🤞🏻 for next 2 years with you all.

Snehanjali Avasthi
03:37 12 May 22
Staff was really realy very polite and helpful!

Harish Mishra
12:38 11 May 22
Sabka dentist (JB Nagar) is very prompt with giving earliest possible appointment & also a reminder for your appointment.They are careful in creating a safe environment for patients & doctors both.They show accountability for your the products & services they deliver Doctors will explain the procedure in the simplest way along with costing and the timeline. They also offer post treatment care to patients which i liked. I recommend to take advantage of sabka dentist services & expertise!!!!!

Manisha Jain
08:27 04 Apr 22
Had gone remove the wisdom teeth was a very sterilised environment. Was in and out within the hour

Amol Gaitonde
23:54 09 Mar 22
Nice staff and great doctors

Shivani Vobblisetty
11:50 09 Mar 22
Hey I m Shubhangi from mumbaiSabka dentist was really good and important think is dr was. Really humble any very friendly she explaine me small small think she was really protect

Shub chavan
06:04 03 Mar 22
Have been dealing with sabka dentist for my overbite ..So far the experience is excellent with the staff and doc both, Waiting for the treatment to complete and I to experience my new smile overall as promised.. Thanks to sabka dentist team

ankita mishra
13:43 26 Feb 22
Very good place for dentists patients at economical rates

LOKESH SHAH
16:09 25 Feb 22
I visited JB Nagar branch in Mumbai. Very Good experience and the Dr. Pavitra explained very well about the procedures and the problems.

Anush Rane
13:49 25 Feb 22
Staff are politeClinic hygiene well maintainHighly recommend 👍

Trupti Paithankar
07:13 16 Feb 22

Ranveer Yadav
11:03 11 Feb 22
I had an amazing experience at sabka dentistry! The atmosphere won me over, and the staff made me feel extremely comfortable. My doctors took great care of me during my extraction visit.They were phenomenal! I've found my new dentist, and I highly recommend!!

Divya Kadam
10:10 03 Feb 22
Friendly environment and hygienic

Veronica Dsouza
08:56 26 Jan 22
Sabka dentist (JB Nagar) is very prompt with giving earliest possible appointment & also a reminder for your appointment. They are careful in creating a safe environment for patients & doctors both. They show accountability for your the products & services they deliver (i got my ceramic cap replaced for free under warranty). Doctors will explain the procedure in the simplest way along with costing and the timeline. They also offer post treatment care to patients which i liked. I recommend to take advantage of sabka dentist services & expertise!!!!!

Pratik Bagwe
13:36 19 Jan 22
Best tretment in my tith for sabka dentists team and thanks sabka dentists

Abbas Mujawar
07:25 13 Jan 22

Raju Jaiswar
10:50 08 Jan 22
The best part was the detailed explanation and suggestions about what all can be done. They do provide EMI option also.

Rigved Singh
16:59 28 Dec 21
I came here with a reall complicated issue with two of my back teeth having problems. One was broken and the other was giving me pain for 6 months. Finally the docs here solved the problem took a bit over a month but extremely satisfied with the treatment they have done. Thank you very much

Ashwin Dewan
07:08 22 Dec 21
About clinic it's located at very calm and Ambient place. I got to know about Sabka Dentist through social media. The treatment provided is professional and very friendly. Kindly get your appointment and do a checkup for your beautiful smile 😊

Abhishek Medatiya
13:58 30 Nov 21
Good experienced doctors and clean service

Sana Thakore
08:41 29 Nov 21
Best service provided by doctors. The staff and the doctors are really nice, polite. Great place to get your any dental treatment done here.

varad Parab
11:12 25 Nov 21
I am having my Invisalign treatment here. The staff and the doctors are really nice, polite and easy to talk to. Great place to get your any dental treatment done here.

Perpet Fernandes
11:10 22 Nov 21
It's wass to good the doctor she explain all the things clearly thanku so much for the treatment which sabka dentist has provided

Tehsin Khan
19:37 18 Nov 21
Clinic was well maintained and staff is good and help ful and Dr is awesome very humble , understanding and suggest you right treatment with cheap charge

Florine Cardin
07:58 16 Nov 21
Very good experience at Sabka dentist. Doctors are good. Did cleaning of my teeth today.

Mercy Simson
14:08 02 Nov 21
My and my brother teratment in going of braces very nice experiment I get 👌👍

Samiksha Devrukhkar
12:43 02 Nov 21
Perfectly done the check up and good suggestion from dr. Sandhya ..thank you ..will suggest my friends family too...

It was a good experience here, doctor was very cordial and suggested ways in which I could improve my present dental condition, hygiene is very good, appointment on time and no waiting

VIKRAM PATRAO
14:22 18 Oct 21
Amazing experience!!! The whole consultation was seem less . Doctor's suggestion was really to point.

Sakshi Dubey
12:36 04 Oct 21
Good and well services of checkup....

Anurag Jaiswal
06:22 18 Sep 21
It is very nicely and safely done .They follow all the precautions and protocols .Thankyou

Kartik Darji
06:22 18 Sep 21
The staff is very professional.Had a good experience.

Nikita Gajra
07:14 14 Sep 21
Very nice experience for wisdom tooth extraction. Doctor Sandhya treated me very well and explained all treatment .The staff is friendly and cooperative .Thank you sabka dentist


Excellent Service! Dr Sandhya at the JB Nagar branch is very knowledgeable & was clear in cocept for treatment expained explicitly.Treatment suggested was to the point there was no element to extract extra money generally seen in private clinic setup.Throgh professionalism.Would recommend everyone to visit Sabkadentist.Shekhar Puri ( Clincal trils Investigation Director)

Chemist pulse
15:41 08 Sep 21

Manisha Sable
11:14 04 Sep 21

PRASHANT VANJARE
11:12 04 Sep 21

Sagar U. Dhole Patil
12:52 03 Sep 21
Very nice experience for tooth extraction at ..Sab Ka dentist by Dr. Bhanu .she is very punctual,intelligent ,knowledgeable. She did procedure so nicely without causing any trouble...one must visit for any dental problem.😊😊

madnish semwal
07:10 28 Aug 21

Vilas Madhekar
11:37 27 Aug 21

Vedang Paradkar
08:38 19 Aug 21
I like the service and clinic

Abhishek Verma
14:08 18 Aug 21
I have done my crown implanted in my teeth. Work is nicely done!

Vipin Srivastava
11:31 18 Aug 21
Good experience for teeth cleaning!!

Dilshad Syed
15:00 14 Aug 21
Very good services co-operative staff my invisible aligners treatment is going well. Nobody is able to figure out I'm wearing braces 😬😁

Priyanka Belhekar
10:46 11 Aug 21
It was a good experience with sabka dentist😄..... I had done my braces from here the treatment was good staff was also good .....time to time appointment done .👍👍👍

antony vincent
11:11 05 Aug 21
The staff and doctors are responsible, respectful, well trained ad coordinated.

Manasvi Agrawal
10:27 05 Aug 21
It was best experience with my dental routine check up and I just done my 3 months with my tooth breashes, I eat all food, low pain all over some different experience for me. Love it..... Sabka dentist 🦷

Pinky Gupta
07:53 05 Aug 21
Got my RCT treatment done here, my experience was good with Dr. Bhanu.

Varsha 1722
07:27 04 Aug 21

Sachin Gurav
12:33 02 Aug 21
Sabka dentist Nice to here for teeth cleaning.Polite dr. I suggest for everyone at least go for one time.

Ketan Shelar
12:30 02 Aug 21
Sabka Dentist is the most reliable place when it comes to dental services!The staff is very polite, dentists know their work and have expertise in the matter.Definitely a one stop for any dental issues. :)

Prerna Thakur
11:06 31 Jul 21
Doctor treated me very well, they explained all the queries. Staff are sabka dentist is also very cool operative, during the treatment they scheduled appointments properly and updated with reminder. I am happy with the treatment.Thanks sabka dentist

Naresh Bavkar
14:27 25 Jul 21
Very good services co-operative staff my implant treatments done in this clinic dr bhanu is very nice. receptionist very friendly thanks sabka dentist

Sushma Arde
14:50 23 Jul 21
All explanations were provided by doctor in brief. All questions were answered. Treatment cost is bit expensive but i don't mind paying premium for excellent services.

Mayur Odedra
11:26 13 Jul 21
I personally recommend sabka dentist to anyone who want a complete dental care. I recently got my filling and cleanup no pain as such it was great experience doc took all the precautionary measure, she is best in her work.

Rahul Prajapati
06:22 12 Jul 21
Good treatment, good docters, co-oprative staff.

Hemangi Ghonge
05:41 09 Jul 21
Had a great experience for this was my first time here. Good staff Quick service and happy teeth is the main highlights. Do come here once to experience the difference.

PATRICK FERNANDES
10:24 06 Jul 21
I visited Sabka Dentist JB nagar for alignment of teeth treatment. I met Dr Bhanu who is extremely professional, helped me understand the entire process and a very dedicated doctor who solved my queries. Then I met Dr Khyumi for my treatment and she had suggested me hybrid treatment which involved combination of traditional braces for few months and then SD aligners for the remaining length of treatment. My experience with Dr Khyumi has been really great. She is very patient, explained the entire treatment , gave me the confidence and is very professional who addresses all our problems and helps us to achieve great smile. I am currently undergoing the aligners treatment and it is very good, it is invisible and very much comfortable and unlike traditional braces, we can remove the aligners for brushing and flossing which helps to maintain hygiene . I am very much happy and satisfied undergoing treatment with Dr Khyumi. Staff is also friendly and good behavior. I would really recommend Sabka Dentist JB nagar and Dr Bhanu and Dr Khyumi for dental treatment.

Very good staff and best service !!

binzy s anand
09:23 01 Jul 21
Got my braces treatment done. The doctor was good.

Benecia Crasta
09:09 01 Jul 21
Excellent work done every time I had an appointment. I've never had any post work problems till date

Bhushan Bagwe
05:28 28 Jun 21
Nice Staff 👍 Good Service

Akaram Kadam
10:11 26 Jun 21
Im undergoing braces treatment ,Treatments are good doctors are very friendly

A 56 Nandini Anandraj
09:18 23 Jun 21
I visted for a maxillofacial surgery for my compund odontomes and for wisdom tooth removal surgery, Dr. Shreyash Mohile operated both times. Believe me when i say this, he has hands of Doctor Strange. Surgeries were painless, post surgery care by Dr. Bhanu was perfect. Most importantly proper hygiene was maintained in these COVID-19 times.

Vivek Patil
06:08 23 Jun 21
Nice experience!! Friendly and professional staff.I am happy with my doctor and my treatment. Thank you sabka dentist!!

I would like to start with saying this,undoubtedly the best dental clinic in andheri east jb nagar'. Staff is very cooperative and good management of appointment scheduling also the staff made sure the covid safety protocol were taken care of.And last but not least,talking about my fav person in the clinic is. Dr bhanu and dr kyumi.She make sure all concern and problem are adressesd with best possible solution such a cordial sweet and approachable doctor.. I'm under alignment treatment and the results are best and amazing so far. I'm glad and happy to be one of your patient

SayyedNausheen Nausheen
17:00 22 Jun 21
Cleared all doubts .....very helpfull.....docts n staff all are co-ordinating ......

Sunita Swain
12:31 22 Jun 21
The experience was so good and communication of sabka dentist team is also good while reaching the clinic for treatment.. There employers are coordinates and behaviors so kindly.. and even doctors are very good as well ... Thank you so much Sabka dentist team.. I am so excited to see my results very soon...

Poonam Tiwari
12:24 22 Jun 21
Have had a pleasant experience so far. Doctors Bhanu and Khyumi are professional and make you feel comfortable while addressing all your queries. The staff is friendly and welcoming. The level of hygiene maintained is good. Helped me get over my fear of dental procedures.

Candida Dsilva
07:52 22 Jun 21
They have wonderful team ,and very helpful, 5 start for team work

Anamika Kumari
06:47 22 Jun 21

Had a nice experience. Doctor made sure I was comfortable at all times and gave timely advice. Covid protocols and hygiene standards were good. Been under their treatment for few years now and am totally satisfied with their care and service.

Shreeja Santosh
06:51 18 Jun 21
Great experience!! Everyone is extremely professional and friendly. I couldn't be happier with the results. Would highly recommend them

Akansha Menon
10:03 09 Jun 21
Overall it was good.Covid protocols were followed.

MUKESH PRAJAPAT
10:31 05 Jun 21
Good service friendly staff .

Rutuja Gurav
12:59 26 May 21

Excellent experience....Good staffs... Dr Sagar who is treating me is very polite and friendly ...thank you sabka dentist and the entire team

Amazing staff....Doctor is very sweet and explains about everything in detail

Shruti Ghuge
07:33 22 May 21
Friendly staff and experienced dentist. All safety measures are also being followed. I am extremely happy with the treatment so far.

Lathika Vivena Moraes
12:44 16 Apr 21
Excellent service by both Doctors and service staff !! Even during this Covid period good sanitization and cleanliness at the clinic !!

Uttam Puthran
06:49 14 Apr 21