Dental Clinic in JB Nagar Andheri East
Address: Flat No: 202/B-3, Greenland CHS Ltd, Near ICICI Bank Opp Bagerker College, Next to Jyoti Restaurant, J.B. Nagar, Andheri (E) , Mumbai, Maharashtra – 400059
Monday – Saturday 11 AM – 8 PM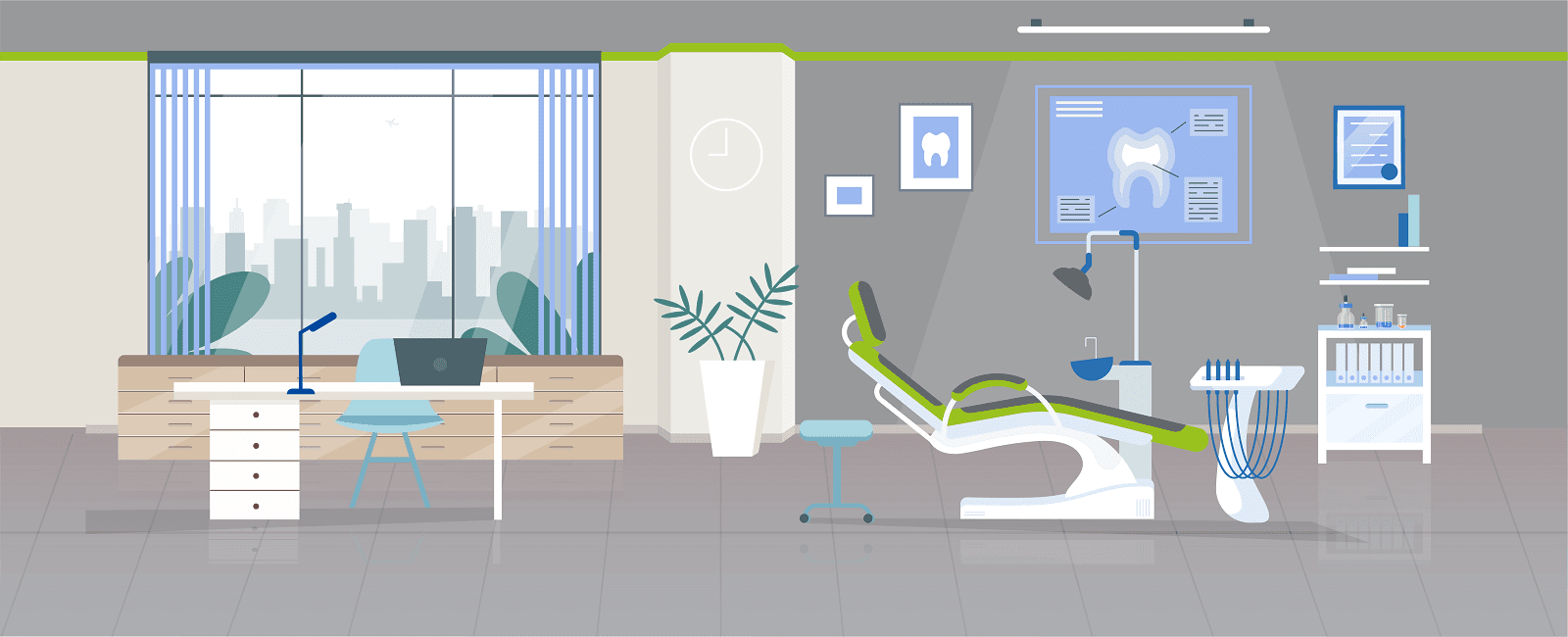 Good place, proper guidance

SHEELA FERNANDES
15:56 01 Mar 21
Friendly staff. Good doctors and reasonable. Would recommend

Aachal Makharia
11:58 26 Feb 21
Did my first root canal from here and it was start to end a very smooth process. Doctor and Staff is friendly and followed up regularly on my visits.

August wild flower
11:23 26 Feb 21
It was good and the people working there were very friendly. Overall it was a great experience :D

Bapsy Creado
17:15 24 Feb 21
I visited this clinic (Sabka dentist, J.B. Nagar) during (15th January 2021 to 23rd February 2021)I was attended by Dr. Bhanu Gothi & her teamI was suggested to do :-1) 3 unit bridge2) crown lengthening procedure3) composite filling-posterior4) cleaningDr. Bhanu Gothi explained/answered me everything in our first sitting, she is very smart,knowledgeable,steady hands,straight forward and humble personoverall my experience was good with this clinic,I am very much satisfied and happy with my treatment

Pravin Rane
13:31 23 Feb 21
My experience was good would recommend people to go.

Ishwarya Shetty
07:28 20 Feb 21
Dr. Is very good and familiar. I'm satisfied. Thank you sabka dentist

Sangeeta Pandey
06:52 20 Feb 21
Friendly staff and professional services.good experience also followed covid protocol...

jinju joseph
12:36 17 Feb 21
Very nice doctor! Heard me with complete patience and guided accordingly.

Komal Sharma
07:17 13 Feb 21
The staff's r very helpful and always with a smile .

nickinson misquitta
07:49 10 Feb 21
Good Team better solutions in lifetime👍

Ramsingh Yadav
14:45 08 Feb 21
I had a consultation session followed by the cleaning session and the service was amazing. Here I am, for my follow up session and that must say something. The prices are very reasonable and the doctor and her staff, everyone is very friendly and considerate. Would highly recommend this place if you need help with your teeth.

Anshita Goyal
13:41 05 Feb 21
Got a professional treatment,very friendly staff..good results ...Happy and satisfied

Geeta Rane
12:26 04 Feb 21

Azhar Khan
13:58 01 Feb 21
Very friendly staff and professional services. Covid- 19 safety rules following there properly🙂 dr Bhanu is very smart 🤓 good experience in sabka dentist 🦷🦷🦷🦷

Shaikh Shifa
10:42 30 Jan 21

Rahul Chaurasia
07:15 28 Jan 21
The best dental care I have ever experienced! Professional, courteous, and friendly staff made me feel like family. The staff was very friendly and helpful and the dentist Dr. Bhanu was honest and straight forward....

kavita yadav
04:22 28 Jan 21
I just love the services done here

Shaikh Habiba
13:00 25 Jan 21
Fantabulous job done here

Shaikh Habiba
12:58 25 Jan 21
Nice and very fabulous treatment have done here

Shamshul Hasan
12:54 25 Jan 21
Dr. Bhanu, at J B Nagar , Sabka Dentist Clinic, was very cooperative. Her explanation power is also very good. She guided me properly & treated my tooth very well. Thanks to her. God bless her. All staff members at clinic are also very cooperative. FM :- VIREN SHAH

Viren Shah
14:04 22 Jan 21
Nice clinic 👍 very co-operative staff. Dr bhanu is very nice 👌 and treatment also very good

Rasika More
10:36 21 Jan 21
Staff good behaviour with patients & Covid - 19 safety rules following there properly.

Urmil Chougule
13:48 11 Jan 21
It is a good experience .Doctor was very gentle and given good care.

Sumit Ghosal
07:37 09 Jan 21

Natasha Sweet
07:38 07 Jan 21
Treatment is good n staffs are also good

Divya Makharia
12:29 06 Jan 21
The doctor and staff are very good.The treatment is going well.

Shital Shirole
12:22 06 Jan 21
Everyone are very nice, and it is nice to be treated well and good atmosphere for patients

Kajal Patel
11:31 06 Jan 21
Excellent treatment....Humble drs ..

Pooja Singh
10:43 04 Jan 21
Good service and valuable input. Long term treatments.

Shweta Satish
08:34 04 Jan 21
I would strongly recommend this clinic as they have been able to live upto my expectations. I have been to so many dentists before but the quality of service at sabka dentist is the best and also price wise it's economical for everyone.

Arya Chandran
08:00 30 Dec 20

Abby Monteiro
13:02 28 Dec 20
Excellent facilities. Super friendly dentist and staff

Anusha Shetty
13:21 23 Dec 20
The Sabka dentist is very good and my dentist Dr. Sagar he is very polite person and he always gives his 100% to his patients to only understand the problem but also he gives the best solution also i would like to say the Sabka dentist have good Dr.

priyanka soni
13:07 23 Dec 20
Friendly staff and the doctor's in this branch.😀

I found the clinic was worth visiting. Tried so many dentists but settled with this happily. Dr. Bhanu and her team was very supportive. Strongly advise to visit !

Hiten Mistry
11:24 23 Dec 20
Staff and Doctor very helpful for patient keep it.👌👌👌

Andherikar
11:22 23 Dec 20

Ajay Chaudhari
10:48 23 Dec 20
My doctor's treatment is very good

Akanksha Kumar
10:47 23 Dec 20
Nice staff and dr treated well

Renuka Parte
11:35 22 Dec 20
Supportive doctors with giving proper explanation about procedure n most important thing trying to understand patient condition.

I had a good experience with the doctor and staff, good advice was given by doctor

ANKIT DHULE
13:30 21 Dec 20

Pooja Pawar
09:55 21 Dec 20
Very good place for dentists patients at economical rates

LOKESH SHAH
14:47 18 Dec 20

Zoya Ansari
09:36 16 Dec 20
Dr treatment its very comfortable nd good satisfy with treatment

jitendranath prasad
10:05 12 Dec 20
I recommend this clinic. All the employees are very professional and behave with patients very politely. I appreciate Dr.Bhanu Gothi's dedication and patience level.She does not let a patient go till the time the patient is fully satisfied, she always puts in her 100% and tries to make sure issues get resolved and patients don't come back with the same issue within a few days.

amarnath sen
08:55 12 Dec 20
Dr Bhanu Gothi you have always being dedicated and compassionate. In the first sesion she explained me the basic of aligner treatment, and her way of explaining is really great.And other staff is also well trained.Thank you Dr Bhanu for your timely guidance and support.

seema khade
14:16 10 Dec 20
The dentist is really good and could understand my dental issue...also the the dentist has given a good advise about dental care...the staff here are good and moreover safety measures for covid are taken care of...overall review happy with the treatment

manju bandekar
11:49 05 Dec 20
The treatment wasss goodd

Sheetal Kadam
10:43 05 Dec 20
Doctors and staffs are good, there behaviour is good.

neelam yadav
06:35 05 Dec 20
I have a very good experience with Sabka Dentist since many year from now. This time I was attended by Dr.Bhanu.., she being very careful and patient during her work and am totally satisfied with the treatment she gave me. Thanks Dr. Bhanu.

jyoti gohil
06:47 03 Dec 20
I strongly recommend this dental clinic. I have taken a strong teeth family plan and it's worth it. I am extremely satisfied with the entire treatment and procedures, moreover the conduct of all the doctors and other helpers is very nice. 👍👍👍

Rohit Sapate
13:57 30 Nov 20
Lovely staff and has all the Covid precautions.

Daivik Mahamuni
12:28 30 Nov 20
Dr kyumi's treatment is very satisfied . I'm happy. Thanks to the staff as well.☺️

Kavita Ranka
08:40 28 Nov 20
Got a professional cleaning done for stained teeth.. got good results! Happy and satisfied :)

AVANTIKA CHOUDHARY
13:21 26 Nov 20
Very friendly staff and professional service. They explain the diagnosis in detail and the treatment as well.

Anirudh Parui
09:26 26 Nov 20
Very good treatment and excellent services provided.

Ruchi Gagrani
07:17 25 Nov 20

Huzefa Saifee
09:43 23 Nov 20
Doctor is very nice person...I m satisfy with treatment .

Kanak Nahata
07:40 12 Nov 20

The Dharma Gyan
12:20 11 Nov 20
In this pandemic, they have cleaning clinic and all precautions have been taken care of related to patient cleanliness and staff wearing PPE kit while treating. As always, service is great in terms of dental health.

Vivek Arora
07:17 11 Nov 20
Been here recently for a routine check up, was well explained about the areas of concern along with a package deal which was beneficial for me. This is my third visit and still I find no change in the way my concerns were addressed.

Karlstan Fernandes
06:25 11 Nov 20
Nice treatment by Dr. Qumie (Orthodontist) but treatment going slow it's should be one year but it's completed 2years still treatment going on and in between only 3months gap had due to covid-19

Girish Great Life
12:31 06 Nov 20
Nice work a good experience in sabka dentist well done👍👌👌👌👌

Kavya chand
12:26 31 Oct 20
Professional doctors and great staff

Vaishali Shirodkar
10:43 17 Oct 20
Sabka dentist j b nagar branch staffs are very good.. They all are treating like family.. I m felt very comfortable with all of them.

Pratiksha Patil
12:34 15 Oct 20
Excellent work done by Dr. Bhanu and her team. Pleasantly surprised with the "sub-millimetre" precision work done on my tooth filling. Feels quite comfortable after the procedure.

Louis Dias
05:57 07 Oct 20
Dr.Kyumi is very supportive and helping and friendly.My daughter is very happy with treatment under her.

Swati Salgaonkar
09:45 29 Sep 20
Very nice..friendly environment...proper knowledge given and in terms of money..emu option suggested

Stephy Chettiar
11:01 21 Sep 20
I did my first dental treatment and it was great experience with Sabka Dentist 🙌🏻 Dr Bhanu gothi did fabulous work. Thank you so much 😄

tejas kondurkar
17:35 12 Sep 20
Good experience doctors r patient friendly

SUMAN KUMARI
12:06 11 Sep 20

prasad mayekar
05:22 08 Sep 20
It is very helpful.also clean. And service is very good

Pooja Maharana
04:51 08 Sep 20
Very helpful...cliniq is very neet and clean...

Neha Mestry
04:47 08 Sep 20
Felt as if I'm in safe hands😊Thanks sabka dentist

Bhanu Gothi
19:51 07 Sep 20
Had visited JB nagar clinic for my root canal treatment, was attended by Dr. Bhanu gothi.. She was very soft spoken and everything regarding the treatment was clearly explained before the procedure. Im glad to visit sabka dentist and good to see the protocols they are following during this pandemic. Happiee me😊Thanks

Ashish Kamra
17:43 02 Sep 20
Got the treatment done from sabka dentist. Happier to meet such doctors who are trust worthy and reliable. Clinic was following all sterelization protocols. Glad to get my treatment done from sabka dentist.

aparna sarnaik
13:19 02 Sep 20
From the treatment done by Dr Kyumi is satisfied. Treatment Successful

Christina Vaz
12:04 01 Sep 20
I have done ortho treatment...it was very convenient for me to take this treatment on EMI..they directly make account for us with Bajaj Finserv if we are eligible...also my ortho Dr. Kyumi is really good and also co-operative. Thanks to her for my treatment

Komal Makharia
14:28 28 Aug 20
Clinic is good doctor's n and staffs are very helpful keep up the good work

Poonam Nar
10:13 16 Mar 20
Hi dnyaneshwar hear thanks sabka dentistThe clinic is very neat and clean as well as good experience will do visit again thank you

Dnyaneshwar Charjan
14:38 11 Mar 20

Melwyn Dsouza
12:14 25 Feb 20
The dentist who attended me was kind gentle and corporative.well done.

Anthony Paul Dsouza
09:19 25 Feb 20
Dr. Prerna, Dr. Preeti and the entire staff have been extremely kind. The doctors after analyzing my condition comforted me and were very patient in explaining what further action was required.The premises were well maintained and the staff has been very helpful.

Sakina Naguthanawala
18:55 05 Feb 20

Anilkumar Amin
16:08 01 Feb 20

Karan Bhardwaj
09:48 31 Jan 20
Good experience . Dr are very knowledgable and give you deep info about what happen in your teeth and suggest you better treatment. Great service provided by sabka dentist.

Arvind Gupta
06:59 29 Jan 20
Great value of money. Very patient friendly. Very systematic.

Ian D'souza
10:51 24 Jan 20
Awesome way of treatment.. truly trustable

Yes sabka dentist is A good dentist clinic everyone is treating like A family to. The patient i will advise my friend and my neibhour to vist sabka dentist and it also a reasonable charge at sabka dentist

Irshad Qureshi
11:29 22 Jan 20
I visit to sabkadentist jb nagar for my cleaning and root canal treatment . I'm happy with my treatment.

Gokul Sunar
12:08 21 Jan 20
The word dentist was least on my my mind for the tooth treatment but visit sabka dentist after my wife had treatment their first and online reviews. Treatment was good for the issue I had, RCT was painless thanks to Dr.Kazi for her hospitality making sure the treatment was 100% perfect

Lokesh Shettygar
12:02 21 Jan 20

Jiya Riya Manval
10:23 21 Jan 20

ARCHANA JADYAL
10:21 21 Jan 20
Happy with my treatment. Professional doctors and well behaved staff..

Priya Udnoor
11:15 15 Jan 20
A very talented staff! Had a very good experience.

Pratap Roy
18:47 03 Jan 20
Good experience... It was Dr prerana who was conducting my dental treatment with a sweet smile n friendly gesture which does not make me feel pain while getting fill-up n clean-up of my teeth... Even all d staff were good with behavior n treated well.... Dr prerana i must say that u were good keep up this side of u..... All d best for ur career ahead...

Akhilesh Kumar
10:16 03 Jan 20

Hatim Rampurawala
16:56 28 Dec 19
Visited today, friendly staff and good practices.

GOURAV SONTAKE
13:34 28 Dec 19

vijay mahire
10:59 27 Nov 19
Very good staff nd co-operative 😊

Sayli Naik
15:01 19 Nov 19
Had really polite exp, very satisfactory service. I would like to suggest my contacts to visit sabka dentist for der dental prblms

Amul Dolas
09:46 01 Nov 19
Good service they are doing very easily no pain and all

Abhishek Mishra
15:41 26 Sep 19

Sonnal Pankaj Chudasama
12:42 19 Sep 19
Dr SAISTA is very nice and very helfull also all staff is very good

Javed Ahmad
19:26 27 Aug 19
I have been treated by Dr. Raisa Wadhwani, and I found her most proficient in her job.

Hitesh Kaswa
10:03 27 Aug 19
Good and Healthy environment. Nice Dr's Great Service

Amit Sinha
13:10 22 Aug 19
Dr Shubra is a good doctor and handle well to their patient.Staff is excellent .

Umesh Rajani
16:30 21 Aug 19
Good staff nd welcoming atmosphere.

Sachin Gawde
12:34 10 Aug 19
"Brace" yourself.Get your new smile here.Cooperative doctors and supportive staff :)Thank you. Cheers.

Sanjay Radhakrishnan
12:26 27 Feb 19
Happy with the service. I was attended by Doctor Raisa.

Deepam Prithyani
17:25 25 Feb 19
Happy and smilingDr. Shubhra Tiwari and Dr. Raisa wadhwani - With there lovely smile, they make sure that we don't feel the pain when clean up and filling done.Sana had called proactively and had done follow up for check up and I m happy and smiling with there awesome work.Co workers are very friendly and helpful.Worth spending for better future of our teeth.ThanksSandeep Jain

Sandeep Jain
11:22 16 Feb 19
Proactiveness is the key to be successful, Receptionist SANA called me proactive to have free check up, went to JB Nagar , all docs were so helpful and knowledgeable ! And guys if your excisting customer , better visit right away for good discount with quality and services ! Buddy Sandeep thanks for payment ! No asking back sorry 😂😁RegardsPranay Gandhi

Pranay gandhi
11:17 16 Feb 19
I am very happy with my braces treatment..great quality service and staff ...thank all of u...dr and receptionist and assistant

Vaishali Kadam
11:38 01 Feb 19
It was good service provided, appointments was there as per my requirementsThe supporting staff was also nice.Special thanks to Dr. Raisa Wadhwani. Thank you for the treatment 👍

Bhushan Javkar
10:25 15 Jan 19

Arjun Shikari
10:03 22 Jun 18

Abhishek Waghdhare
14:35 17 May 18
If you are looking for a great dental clinic around, look no further. Sabka Dentist in JB Nagar is by far the best place to get all your dental services done.I recently did my root canal treatment from Sabka Dentist JB Nagar, and was very happy with the professionalism by all the doctors and the staff. Everything was done smoothly without any hassle.I highly recommend DR. SHUBRA. She made sure the entire procedure was painless and was very comforting to me as a patient, who was earlier afraid to visit a dentist.DR. SHUBRA is very kind hearted and always explains everything in the most amazing way possible and she also makes sure the patient feels very comfortable.The pricing too is very transparent and very affordable and for the services they offer it is a total bargain!Highly recommend Sabka Dentist. Giving it a 10/10 star! Keep up the great work!

Tanveer Attavar
11:53 16 May 18
Great staff...and good dr

Saba Shaikh
18:02 06 Apr 18
My braces treatment is going really well.Doctor's are too good and they guide you with the best possible treatment.The staff is very friendly and supportive especially Manisha and Sana :)Best wishes for the future 😃

Yogita Gharat
05:00 05 Apr 18
Friendly staff nice treatment by Dr.Shubra

Rajni Malik
07:41 28 Mar 18

Sonia Anand
07:37 28 Mar 18
Got my braces treatment done in j b Nagar branchHappy with my new smileThanks to doctors and J B Nagar branch teamHighly recommended

Divya Shetty
10:19 27 Mar 18
Value Service and Friendly staff. I like it.

manoj sahu
09:59 27 Mar 18
It is good explanation to patient all the dentist cleaner & staff so caring

Jitendra Singh
14:26 26 Mar 18
I got relived from the pain and had a good experience...... Doctors are good and precise to the point... The staff too is very courteous...

Satisfied with the doctorGood staff

Daniya Mansoori
12:26 24 Mar 18
nice treatment..thanx Dr shubhra and thanx receptionist sana for the oppintment and all staff

Krishna Kumar
14:39 23 Mar 18
Best dental care provided with easy payment option & good time facility.... Humble doctors & staff... Surely will recommend evryone having dental problems. ❤❤❤😊

Anu Suryavanshi
12:53 22 Mar 18
thnx dr shubhra ....n alla staff

Mahendra Goswami
09:38 22 Mar 18
I am very happy with my treatment. Great quality service and very friendly staff.

Manasvi Mehta
06:25 21 Mar 18
Hii every one dr shubhra tiwari is the best doctor i am very happy to do my treatment with her as she is doctor with paitence and very kind hearted and very professional and systamatic in her work .... she understands the problem and also very caring about the pain after the treatment is done..

Foru Kathrani
06:38 19 Mar 18
Owsm clinic staff...nice treatment ...

Afreen Ansari
16:26 15 Mar 18
great help Dr. Gunjan thanks a ton

trippi_ sam
08:54 16 Feb 18
Most recommended Dental Clinic!!Value Service, Friendly staff.I'm getting my treatment done by Dr.Shubhra Dr.Priyanka, Assistant-Manisha & Trupti who are really very good..It's nice to meet them at every visit.Best wishes to the team 😊

minakshi desai
14:00 15 Feb 18
Dr. Shubhra Tiwari you are Awesome... On a random holiday i suddenly felt extreme sensitivity due to a diseased tooth.. while googling I found sabkadentist and I just went there without ever prior appointment... The staff treated and greeted me very well... Dr. Tiwari thanks a lot for prompt, friendly and professional dental service which you have given with your team... During my visit in sabkadentist my long time pending tooth finally got RC followed by cleaning and filling.... the appointments were so easy and hassle free to make... I felt so comfortable as I never had to give up on my work to visit the clinic... great job Dr. Tiwari... keep it up... Now I can say that I had the best dental care this time @sabkadentist and all votes to Dr. Tiwari and her team...

Rajat Shah
19:46 13 Oct 17
Great staff , attentive and caring,highly recommend

Reena Waghela
06:56 11 Oct 17
I have satified the work A good dr and treatment also good

Shahid Khan
17:29 13 Oct 16
Good dentist. But in my case, had to visit multiple times for a Root Canal & Crown placement. Multiple visits are effecting my work schedule.Hope they resolve this :(

Kenneth Russel
08:26 07 Sep 15
I hate visiting dentist I always felt like a nightmare going to a dentist. My mother forced me to visit this clinic next to my house at Andheri JB Nagar. I just walked in. I had no appointment and there were already patients waiting. The receptionist asked to wait for a while and to fill up some form. For a change I got some good vibes and decided to wait which was about 15 mins, I was called inside. I got my initial check-up done and was given all cost and quotations. I was very scared but the doctor gave me a good advice and was in no hurry to get me in pain. I got my treatment done, extraction was needed which was done very smoothly and painfree. I am very happy to get my free out with a dentist so close to my house. My mother is happy after me visiting a dentist and getting cavities out.

manik salunke
12:00 14 Jun 14
Great professional dental clinic, led by head dentist Dr Minal sharma. A must visit for cheap, quality and professional dental treatments.

samarkant sharma
10:37 03 Dec 13