Dental Clinic in JB Nagar Andheri East
Address: Flat No: 202/B-3, Greenland CHS Ltd, Near ICICI Bank Opp Bagerker College, Next to Jyoti Restaurant, J.B. Nagar, Andheri (E) , Mumbai, Maharashtra – 400059
Monday – Saturday 11 AM – 8 PM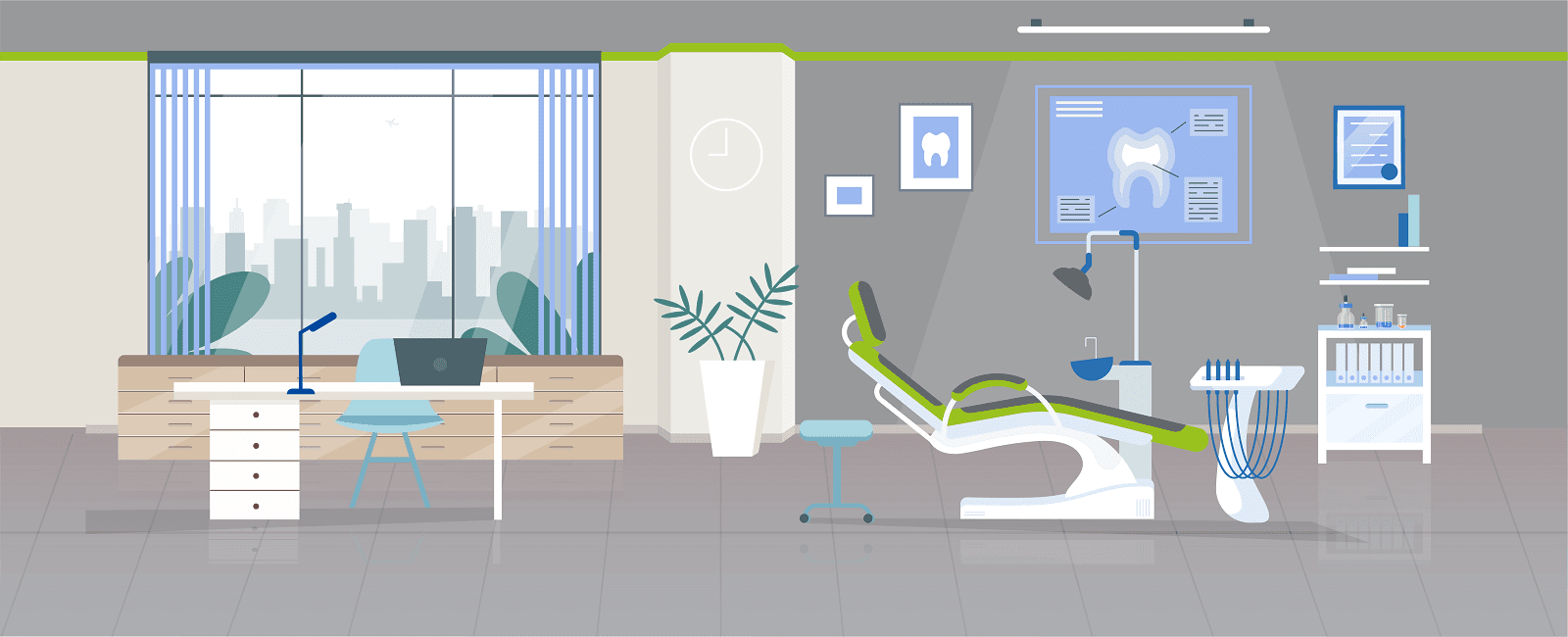 About Sabka Dentist Dental Clinic in JB Nagar Andheri East
Providing quality dental healthcare has been a priority for Sabka Dentist. With this aim we are always striving to provide always better and elite services to our customers. Looking for the best dental hospital in Jb Nagar Andheri east ?! You have reached your destination, yes, Sabka Dentist is the one.
Having a pleasant healthcare experience is no less than a refreshing holiday as it helps you relieve all ailing pain. Sabka Dentist is a sophisticated clinic always featuring in the list of best dental hospitals in JB Nagar Andheri east.
The best way to become the best is to serve our patients in the best way with all honesty which has always helped us to become the trusted partner of yours in all dental problems.
Sabka Dentist has created a niche in dental clinics in JB Nagar Andheri east by stepping up its standards. We are unique because we take care to attend to our patients in the most warm manner.
Treatment offered at Sabka Dentist in JB Nagar Andheri East
We offer a wide variety of services according to our clients and always tailor made according to your needs, have a look at our basketful of services of Sabka Dentist:
Regular Checkups-Regular dental checkups help you to assess the health of your teeth and identify any potential issues arising and helps you as we say "stitch in time saves nine". Even preventive healthcare is at the forefront today as prevention is always better than cure.
Dental Implants–

In the simplest terms, it helps to get rid of the gaps between your teeth which may be the result of any injury or naturally occurring gaps between your teeth. Dental Implant is the best procedure to get rid of this issue. It's a kind of artificial tooth and it can help you bring back your smile to perfection and help you to chew your food properly to avoid further widening of gaps.
Dental Crowns-It may happen sometimes that a part of the teeth becomes brittle or soft and breaks away from the teeth. Experienced such a situation? Definitely sometime. To fix this issue with the teeth, Dental crown is a perfect solution. It helps you regain a desirable shape which is no less than a king's crown, i.e. perfectionism.
Cosmetic Dentistry–

Everyone loves to have perfect teeth to enhance their smile and look. You too would love to have one. Cosmetic Dentistry is a way to achieve perfect teeth shape, size and position. It helps you to maintain the white lustre of your teeth. It is the perfect way to have good and shiny teeth. It uses all modern technology for it in an affordable manner.
X-Rays-X-rays are simply electromagnetic radiation, which provide a digital copy of the internal composition of any organ. X-Rays need to be carried out only if our dentist at the clinic recommends it to better understand the internal injury of the teeth and diagnose it in a better way. Sabka Dentist will take care to provide you holistic services, this will also ensure to provide X-Rays which are free of cost to our patients. You need not spend for the X-Rays required at our clinic.
Root Canals-It is performed to remove the infected tooth which causes damage due to infection or bacteria. The procedure involves cleaning the canals deep inside the tooth and helping to prevent infection spread to other parts of the teeth. Don't worry, we know people normally get afraid by hearing root canal, dentists at Sabka Dentist will try and provide you a painless treatment to the maximum. So relax, and go ahead with the treatment at Sabka Dentist.
Dental Cleaning-Improper brushing of the teeth coupled with high sugar and junk food, causes the teeth to get damaged. To maintain the good health of our teeth, regular cleaning will help you to keep up the good health of the teeth.
Not finding any services, you require ? Feel free to contact us anytime and enquire regarding the same. Sabka Dentist will ensure to help you with all your dental problems with a tailor made solution.
How to find a dentist in JB Nagar Andheri East?
You may feel looking out for a good dentist is a difficult task, but it's not since Sabka Dentist a propagator of responsible dental health care. Have a look at below guidelines
Search for a good dental clinic in a nearby area.
Check the proximity of the clinic from the place you reside or work.
Match your convenience to visit and the clinic timings.
Ask your friends and family regarding the clinic and if they have been to the particular clinic/hospital then enquire about the services, staff, hygiene.
Nature of all, like staff, dentists, and even the environment of the place.
Go through the customer feedback to get an overview of dental clinic/hospital which will help you have an idea about the services offered.
Proper standards and procedures are adhered to.
Check for the value for money services.
Ensure that dentists are well qualified to treat you.
How can Sabka Dentist help ?
Our vision has always been to provide quality and affordable healthcare in the dental field. So, Sabka Dentist will take care of your needs right from the first appointment to till the end of your treatment and even thereafter whenever you need our guidance.
With 9 years of excellence in dentistry, Sabka Dentist has evolved and is a pioneer leader in dental healthcare now with having a presence in all major cities of India like Mumbai, Pune, Ahmedabad, Surat and Bangalore.
With modern technology and tools, Sabka Dentist is continuously looking for opportunities to serve you better. With cutting edge technology and the best qualified dentists, Sabka Dentist will make sure all your dental issues are heeded to and you enjoy our services in most warming experience.
Sabka Dentist has been helping its dental patients with utmost loyalty and we have ushered in a new era of ethical medical practice which is one of the major factors in today's environment.
With our friendly staff, Sabka Dentist will make sure you feel at home and your treatment will be done in minimum waiting policy. Sabka Dentist will help you in the form of best dentists who will ensure that they patiently listen to you and resolve all your dental issues.
Sabka Dentist will help you out will your follow ups and you will never miss one as a reminder will always be sent to you.
Sabka Dentist is a complete one stop solution for you as we will help right from your appointment till you complete your treatment .Sabka Dentist has built upon the trust of the people and has come a long way by serving lakhs of patients.
Anytime, you want to visit a dental clinic in JB Nagar Andheri East, never think twice, Sabka Dentist is the best choice and we will prove to you that you have made the best choice by trusting us and giving us an opportunity to serve you.
Feel Free to contact us anytime or drop by our clinic for further enquiries. Sabka Dentist has a responsibility to maintain your smile and we have been spreading smiles for the past 9 years.
Tell me more about Sabka Dentist, JB Nagar Andheri East
If you are one of those individuals who are particular about your dental care, you ought to select the best when it pertains to dental care checkups and treatments.
Sabka Dentist is consistently graded as among the best dental clinics in JB Nagar, Andheri East, Mumbai. At Sabka Dentist, people not just receive top class treatment for their oral concerns, but will also get to enjoy among the finest in-clinic patient experience across India.
No matter the background or occupation of an individual, we make certain that all of our patients feel at ease and face absolutely no challenges when approaching or conveying their dental issues across to our dentists.
We are some of the top dental clinic chains in JB Nagar, Andheri East, Mumbai, and have a legacy that is unmatched by any other dental clinic in JB Nagar, Andheri East, Mumbai, India. Our dentists are some of the best dentists in JB Nagar, Andheri East, Mumbai.
Sabka Dentist very often makes it to the list of best dental hospitals in JB Nagar, Andheri East, Mumbai, owing to our amazing team of dental experts and surgeons, and advanced facilities within our dental clinics.
Sabka Dentist was launched back in October 2010, with a single facility in Vile Parle. Currently, we have grown to around more than 100 clinics in Mumbai, Pune, Ahmedabad, Surat, Bangalore, Navi Mumbai, Thane.
Our team at Sabka Dentist constantly strives to encourage better oral health and aid men, women and children to truly feel and look good, and proudly carry their smiles. No wonder, due to our team's devotion and vision to help spread smiles across the world, we have frequently managed to get on the list of top dental hospitals in JB Nagar, Andheri East, Mumbai.
So, next time you plan on visiting a 'teeth hospital in JB Nagar, Andheri East', Mumbai, we should be at the top of your list of dental hospitals in JB Nagar, Andheri East, Mumbai.
Consider us your own 'Apna Dentist'; our dentists are undoubtedly some of the best dentists in JB Nagar, Andheri East, Mumbai, and we will help you with your oral problems so that you can continue to spread joy and happiness across with your enchanting smile.