Dental Clinic in JB Nagar Andheri East
Address: Flat No: 202/B-3, Greenland CHS Ltd, Near ICICI Bank Opp Bagerker College, Next to Jyoti Restaurant, J.B. Nagar, Andheri (E) , Mumbai, Maharashtra – 400059
Monday – Saturday 10 AM – 7 PM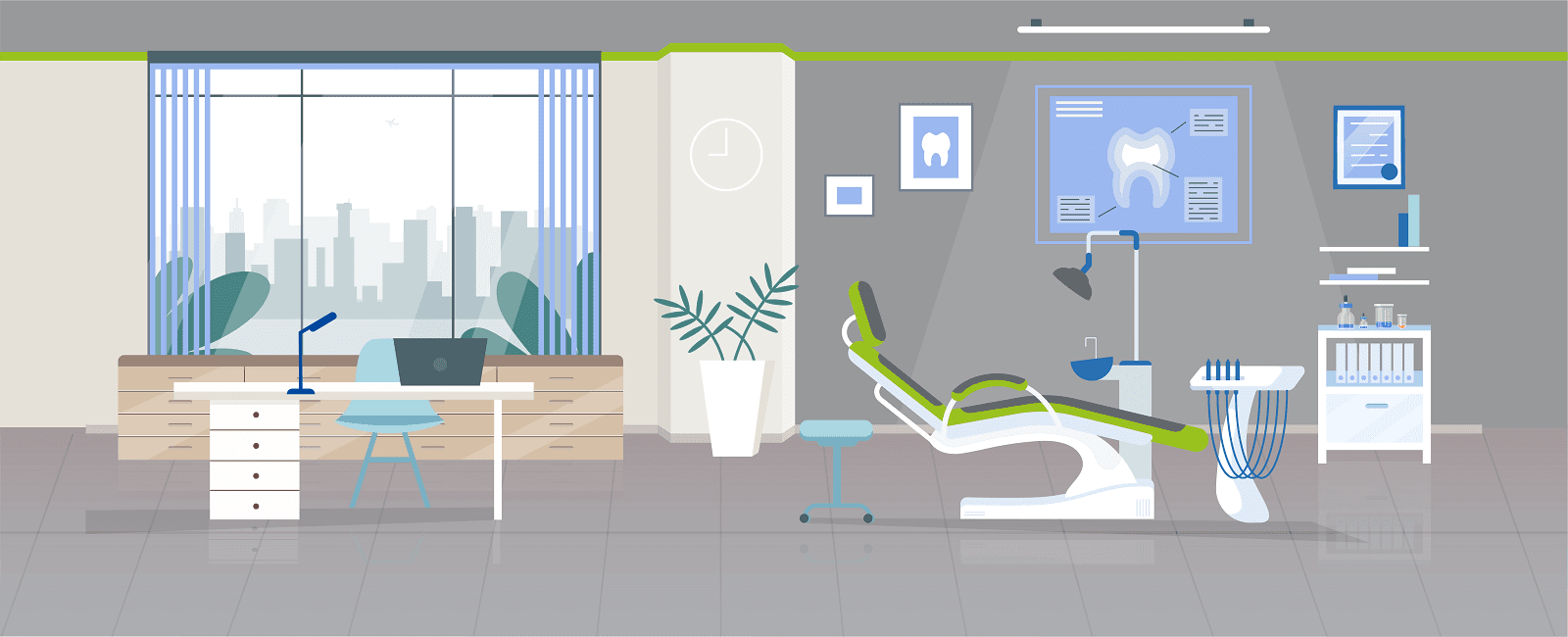 Very good services co-operative staff my implant treatments done in this clinic dr bhanu is very nice. receptionist very friendly thanks sabka dentist

Sushma Arde
14:50 23 Jul 21
All explanations were provided by doctor in brief. All questions were answered. Treatment cost is bit expensive but i don't mind paying premium for excellent services.

Mayur Odedra
11:26 13 Jul 21
I personally recommend sabka dentist to anyone who want a complete dental care. I recently got my filling and cleanup no pain as such it was great experience doc took all the precautionary measure, she is best in her work.

Rahul Prajapati
06:22 12 Jul 21
Good treatment, good docters, co-oprative staff.

Hemangi Ghonge
05:41 09 Jul 21
Had a great experience for this was my first time here. Good staff Quick service and happy teeth is the main highlights. Do come here once to experience the difference.

PATRICK FERNANDES
10:24 06 Jul 21
I visited Sabka Dentist JB nagar for alignment of teeth treatment. I met Dr Bhanu who is extremely professional, helped me understand the entire process and a very dedicated doctor who solved my queries. Then I met Dr Khyumi for my treatment and she had suggested me hybrid treatment which involved combination of traditional braces for few months and then SD aligners for the remaining length of treatment. My experience with Dr Khyumi has been really great. She is very patient, explained the entire treatment , gave me the confidence and is very professional who addresses all our problems and helps us to achieve great smile. I am currently undergoing the aligners treatment and it is very good, it is invisible and very much comfortable and unlike traditional braces, we can remove the aligners for brushing and flossing which helps to maintain hygiene . I am very much happy and satisfied undergoing treatment with Dr Khyumi. Staff is also friendly and good behavior. I would really recommend Sabka Dentist JB nagar and Dr Bhanu and Dr Khyumi for dental treatment.

Very good staff and best service !!

binzy s anand
09:23 01 Jul 21
Got my braces treatment done. The doctor was good.

Benecia Crasta
09:09 01 Jul 21
Excellent work done every time I had an appointment. I've never had any post work problems till date

Bhushan Bagwe
05:28 28 Jun 21
Nice Staff 👍 Good Service

Akaram Kadam
10:11 26 Jun 21
Im undergoing braces treatment ,Treatments are good doctors are very friendly

Nandini Anandraj A -56
09:18 23 Jun 21
I visted for a maxillofacial surgery for my compund odontomes and for wisdom tooth removal surgery, Dr. Shreyash Mohile operated both times. Believe me when i say this, he has hands of Doctor Strange. Surgeries were painless, post surgery care by Dr. Bhanu was perfect. Most importantly proper hygiene was maintained in these COVID-19 times.

Vivek Patil
06:08 23 Jun 21
Nice experience!! Friendly and professional staff.I am happy with my doctor and my treatment. Thank you sabka dentist!!

I would like to start with saying this,undoubtedly the best dental clinic in andheri east jb nagar'. Staff is very cooperative and good management of appointment scheduling also the staff made sure the covid safety protocol were taken care of.And last but not least,talking about my fav person in the clinic is. Dr bhanu and dr kyumi.She make sure all concern and problem are adressesd with best possible solution such a cordial sweet and approachable doctor.. I'm under alignment treatment and the results are best and amazing so far. I'm glad and happy to be one of your patient

SayyedNausheen Nausheen
17:00 22 Jun 21
Cleared all doubts .....very helpfull.....docts n staff all are co-ordinating ......

Sunita Swain
12:31 22 Jun 21
The experience was so good and communication of sabka dentist team is also good while reaching the clinic for treatment.. There employers are coordinates and behaviors so kindly.. and even doctors are very good as well ... Thank you so much Sabka dentist team.. I am so excited to see my results very soon...

Poonam Tiwari
12:24 22 Jun 21
Have had a pleasant experience so far. Doctors Bhanu and Khyumi are professional and make you feel comfortable while addressing all your queries. The staff is friendly and welcoming. The level of hygiene maintained is good. Helped me get over my fear of dental procedures.

Candida Dsilva
07:52 22 Jun 21
They have wonderful team ,and very helpful, 5 start for team work

Anamika Kumari
06:47 22 Jun 21

Had a nice experience. Doctor made sure I was comfortable at all times and gave timely advice. Covid protocols and hygiene standards were good. Been under their treatment for few years now and am totally satisfied with their care and service.

Shreeja Santosh
06:51 18 Jun 21
Great experience!! Everyone is extremely professional and friendly. I couldn't be happier with the results. Would highly recommend them

Akansha Menon
10:03 09 Jun 21
Overall it was good.Covid protocols were followed.

MUKESH PRAJAPAT
10:31 05 Jun 21
Good service friendly staff .

Rutuja Gurav
12:59 26 May 21

Excellent experience....Good staffs... Dr Sagar who is treating me is very polite and friendly ...thank you sabka dentist and the entire team

Amazing staff....Doctor is very sweet and explains about everything in detail

Shruti Ghuge
07:33 22 May 21
Friendly staff and experienced dentist. All safety measures are also being followed. I am extremely happy with the treatment so far.

Lathika Vivena Moraes
12:44 16 Apr 21
Excellent service by both Doctors and service staff !! Even during this Covid period good sanitization and cleanliness at the clinic !!

Uttam Puthran
06:49 14 Apr 21
Very good service thank you

Rasika Ayare
05:23 07 Apr 21
Good service & informative after care.Came in for a cleaning session after a Google search of a good dentist around me.

Rachana Nair
11:42 31 Mar 21

Bharti Kajrolkar
07:18 20 Mar 21

Adarsh Raj
04:39 17 Mar 21
Have been here for consultation, cleaning and now started with clear aligner(SD Align) treatment. Experience with the doctors and staff has been good.

Piyush Sudhir
12:08 16 Mar 21
It's a very good treatment and u have to visit their

Hariprasad Shettigar
10:00 16 Mar 21

riya makharia
09:28 16 Mar 21
Awesome way of treatment.. truly trustable


kellen albuquerque
14:01 13 Mar 21
The treatment went very good. The doctors were very humble and polite during the treatment. It was a great nd successful treatment indeed.

Good place, proper guidance

SHEELA FERNANDES
15:56 01 Mar 21
Friendly staff. Good doctors and reasonable. Would recommend

Aachal Makharia
11:58 26 Feb 21
Did my first root canal from here and it was start to end a very smooth process. Doctor and Staff is friendly and followed up regularly on my visits.

August wild flower
11:23 26 Feb 21
It was good and the people working there were very friendly. Overall it was a great experience :D

Bapsy Creado
17:15 24 Feb 21
I visited this clinic (Sabka dentist, J.B. Nagar) during (15th January 2021 to 23rd February 2021)I was attended by Dr. Bhanu Gothi & her teamI was suggested to do :-1) 3 unit bridge2) crown lengthening procedure3) composite filling-posterior4) cleaningDr. Bhanu Gothi explained/answered me everything in our first sitting, she is very smart,knowledgeable,steady hands,straight forward and humble personoverall my experience was good with this clinic,I am very much satisfied and happy with my treatment

Pravin Rane
13:31 23 Feb 21
My experience was good would recommend people to go.

Ishwarya Shetty
07:28 20 Feb 21
Dr. Is very good and familiar. I'm satisfied. Thank you sabka dentist

Sangeeta Pandey
06:52 20 Feb 21
Friendly staff and professional services.good experience also followed covid protocol...

jinju joseph
12:36 17 Feb 21
Very nice doctor! Heard me with complete patience and guided accordingly.

Komal Sharma
07:17 13 Feb 21
The staff's r very helpful and always with a smile .

nickinson misquitta
07:49 10 Feb 21
Good Team better solutions in lifetime👍

Ramsingh Yadav
14:45 08 Feb 21
I had a consultation session followed by the cleaning session and the service was amazing. Here I am, for my follow up session and that must say something. The prices are very reasonable and the doctor and her staff, everyone is very friendly and considerate. Would highly recommend this place if you need help with your teeth.

Anshita Goyal
13:41 05 Feb 21
Got a professional treatment,very friendly staff..good results ...Happy and satisfied

Geeta Rane
12:26 04 Feb 21

Azhar Khan
13:58 01 Feb 21
Very friendly staff and professional services. Covid- 19 safety rules following there properly🙂 dr Bhanu is very smart 🤓 good experience in sabka dentist 🦷🦷🦷🦷

Shaikh Shifa
10:42 30 Jan 21

Rahul Chaurasia
07:15 28 Jan 21
The best dental care I have ever experienced! Professional, courteous, and friendly staff made me feel like family. The staff was very friendly and helpful and the dentist Dr. Bhanu was honest and straight forward....

kavita yadav
04:22 28 Jan 21
I just love the services done here

Shaikh Habiba
13:00 25 Jan 21
Fantabulous job done here

Shaikh Habiba
12:58 25 Jan 21
Nice and very fabulous treatment have done here

Shamshul Hasan
12:54 25 Jan 21
Dr. Bhanu, at J B Nagar , Sabka Dentist Clinic, was very cooperative. Her explanation power is also very good. She guided me properly & treated my tooth very well. Thanks to her. God bless her. All staff members at clinic are also very cooperative. FM :- VIREN SHAH

Viren Shah
14:04 22 Jan 21
Nice clinic 👍 very co-operative staff. Dr bhanu is very nice 👌 and treatment also very good

Rasika More
10:36 21 Jan 21
Staff good behaviour with patients & Covid - 19 safety rules following there properly.

Urmil Chougule
13:48 11 Jan 21
It is a good experience .Doctor was very gentle and given good care.

Sumit Ghosal
07:37 09 Jan 21

Natasha Sweet
07:38 07 Jan 21
Treatment is good n staffs are also good

Divya Makharia
12:29 06 Jan 21
The doctor and staff are very good.The treatment is going well.

Shital Shirole
12:22 06 Jan 21
Everyone are very nice, and it is nice to be treated well and good atmosphere for patients

Kajal Patel
11:31 06 Jan 21
Excellent treatment....Humble drs ..

Pooja Singh
10:43 04 Jan 21
Good service and valuable input. Long term treatments.

Shweta Satish
08:34 04 Jan 21
I would strongly recommend this clinic as they have been able to live upto my expectations. I have been to so many dentists before but the quality of service at sabka dentist is the best and also price wise it's economical for everyone.

Arya Chandran
08:00 30 Dec 20

Abby Monteiro
13:02 28 Dec 20
Excellent facilities. Super friendly dentist and staff

Anusha Shetty
13:21 23 Dec 20
The Sabka dentist is very good and my dentist Dr. Sagar he is very polite person and he always gives his 100% to his patients to only understand the problem but also he gives the best solution also i would like to say the Sabka dentist have good Dr.

priyanka soni
13:07 23 Dec 20
Friendly staff and the doctor's in this branch.😀