Dental Clinic in Kandivali West Poisar
Address: Shop No-13, Gr Floor, Goverdhan Nagar 41 Wing Poisar gymkhana Road, Kandiavli ( West) Mumbai :- 400067
Monday – Saturday 11 AM – 8 PM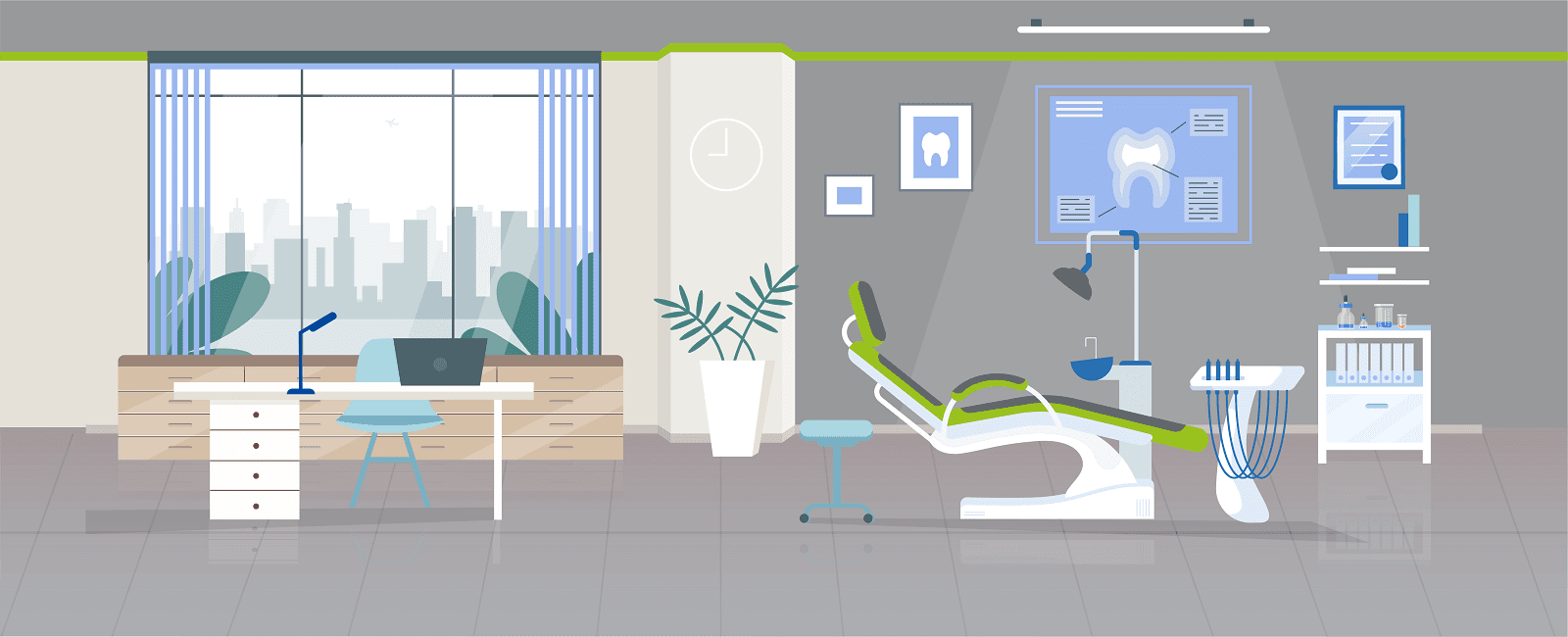 Offers a relaxed and unique dental care experience, coupled with the highest standards of dental treatments. Dentistry absolutely need not to be anything less than a pampered pleasant experience. Dental treatments in Poisar Kandivali West at Sabka Dentist dental clinic confines in a calm surrounding and, will amaze you with how painless and fast most of the modern dentistry is! At Sabka Dentist, our aim is to provide good oral health and create beautiful smiles. In the process of achieving this, we provide an excellent implant, preventive, restorative, and conventional dentistry. Our commitment to these goals provides you with unparalleled service with the highest standards of dental hygiene in a comfortable and pampering environment. We know you will be delighted, not only with the treatment but with the way you are treated. Here you will find a welcoming ambiance with warm, friendly staff and total transparency.
All dental treatments from dental crowns to major smile makeovers; a wide range of dentistry procedures and full mouth dental implants; everything is available under one roof!
Well trained and specialized dental team constantly staying updated through continuing dental education.
State of the art treatment techniques and instrumentation.
Value for money treatment options and costs.
Zero waiting policy.
Priority treatment completion at no extra cost for time-bound patients.
If you are looking for any type of dental treatment like metal free crowns and bridges, veneers, dental implants, tooth whitening, implant dentures, smile corrections, gap closures, fixed teeth, root canal treatment, gum surgery, kids dentistry, laser dentistry, gummy smile correction, wisdom teeth extractions, dental X-rays, etc., we are the ideal choice for best dentists for dental treatment in Mumbai, India.
If you are one of those individuals who are particular about your dental health care, you must select the best when it concerns oral checkups and treatments. Sabka Dentist is consistently ranked as among the best dental clinics in Poisar, Kandivali West, Mumbai. At Sabka Dentist, people not just get first-class treatment for their tooth concerns, but also, get to experience one of the best in-clinic patient experience across India. No matter the background or career of an individual, we make sure that all our patients feel at ease and experience no challenges when approaching or getting their oral health issues across to our dental surgeons. We are one of the top dental clinic chains in Poisar, Kandivali West, Mumbai, and have a legacy that is unparalleled by any other dental clinic in Poisar, Kandivali West, Mumbai, India. Our dentists are some of the best dentists in Poisar, Kandivali West, Mumbai.
Sabka Dentist often makes it to the list of best dental hospitals in Poisar, Kandivali West, Mumbai, owing to our wonderful team of dental experts and surgeons, and advanced facilities within our dental clinics. Sabka Dentist was established way back in October 2010, with a single medical clinic in Vile Parle. Now, we have grown to around more than 100 clinics in Mumbai, Pune, Ahmedabad, Surat, Bangalore, Navi Mumbai, Thane. Our team at Sabka Dentist works to encourage better oral health and aid men, women and children to feel and look good, and proudly carry their smiles. No wonder, because of our team's perseverance and vision to help spread smiles across the world, we have consistently made it to the list of top dental hospitals in Poisar, Kandivali West, Mumbai.
So, next time you want to visit a 'teeth hospital in Poisar, Kandivali West', Mumbai, we should be at the top of your list of dental hospitals in Poisar, Kandivali West, Mumbai. Consider us your own 'Apna Dentist'; our dentists are some of the best dentists in Poisar, Kandivali West, Mumbai, and we will help you with your tooth problems so that you can carry on and spread joy and happiness across with your wonderful smile.
Good experience and proper precautions taken by doctors and staff members will recommend my friends and family member.

barkha yadav
08:01 03 Mar 21
I was satisfied with dr. Dental Check up.

Dipti Shah
07:51 03 Mar 21

Jalpa Gala
11:29 02 Mar 21
Service was very good and they cleared all my doubts and solved all my dental problems

Rinku Shah
09:37 02 Mar 21
Amazing experience with this clinic... The Doctor is absolutely amazing at her work.

LightKraft Studio
09:37 02 Mar 21
Great, front teeth gap feeling has been done wolithin half an hour. & Doctor are explained well. 👍

Jitesh Vitale
11:44 27 Feb 21
Have been visiting this outlet since last 5 years or more. Had my prebraces, braces and post braces treatment with really great staff and doctors. I would completely recommend to visit here. They will make you feel at home

Yash Badani
11:13 26 Feb 21
I had an amazing experience with Sabka Dentist (Kandivali). They explained me all the treatment and has lots of experience. The staff is very friendly and very welcoming. They make you feel right at home. I would highly recommend Sabka Dentist to anyone!!!

Abhinandan Chhadi
09:39 25 Feb 21

nikita geet 181.B
08:09 24 Feb 21
I really liked the place . All the Covid 19 guidelines were followed and it was hygienic .

Ruchi Mehta
13:20 20 Feb 21
I started my treatment at poisar branch n now I'm very satisfied with my treatment.Dr shiksha has done it. Staff is very professional.thank u

Ramesh Mandalia
09:21 20 Feb 21

Alauddin Ansari
13:50 18 Feb 21

HARISH SHINDE
11:21 18 Feb 21
Excellent Experience in Sab ka dentist in Kandiwali Mumbai.... Nice Staf...they provide you PPE Kid for only foot when you Enter in Clinic and Hand sanitizer and Free X-Ray

AS vlogger
17:02 17 Feb 21
I had such a great experience at Sabka Dentist!

Siddhesh Kajrolkar
13:11 15 Feb 21
My appointment is very nice and doctor can be very help me and thanks for all sabka dentist so thank you

shaishta Khan
12:48 15 Feb 21

Sanjay Mehta
12:55 13 Feb 21
Nice and valuable suggestions.

Nisha Gupta
10:25 30 Jan 21
All services is excellent

Sonal Dave
12:41 29 Jan 21

Nikita Vishwakarma
12:27 23 Jan 21

Mevalal Yadav
12:59 20 Jan 21
Dr ny bhot achysy samjya staf bhi bhoat accha hay thanx for sabka dentist

Bhagyashree Sawant
13:57 14 Jan 21

Aparna Dwivedi
10:22 14 Jan 21

Gaming With Hemish
14:27 13 Jan 21
The staff is extremely warm, friendly and cooperative. Dr.Shiksha Patel is very competent and helpful. She explains procedures in detail and has good knowledge and great steady hands. Overall a very pleasant experience which for me is very rare with a dentist 😊

Aarti Kulkarni
08:47 13 Jan 21

Neera Patel
13:44 12 Jan 21
It was a good experience 😊

Rinkle Yadav
14:42 11 Jan 21
I am visiting the place from past five years. The service provided is good. The staff are helpful and guide you for every single process of your dental treatment. The appointments are checked well in time. You will get a call from the clinic as a reminder. They have the standard pricing. Plus in pandemic situation, the have taken very well care of sanitization and social distancing norms.

Meenakshi Chandavarkar
04:30 10 Jan 21
Dr. Shiksha Patel was too humble and good

Neelam Parmar
14:29 06 Jan 21

Rajesh Panchal
13:43 04 Jan 21
It was great visiting this place. Dr Shiksha Patel is very knowledge and all the stuff helping out are generous. Would recommend this clinic for clear communication and unbiased information/ opinion. Thanks

Sunny Shah
12:40 04 Jan 21

SACHIN SINGH RAWAT
13:15 02 Jan 21
Dr Shiksha is good for consultation and describe of all our doubts

Dhananjay Sharma
10:45 02 Jan 21
very comfortable and understands the patients problem and accordingly treats the patient.

Priyanka Pawar
07:42 02 Jan 21
Very informative and best consultation

Vipul Mehta
06:56 30 Dec 20

Amol pawar
12:41 29 Dec 20
Every thing is good with Dr. as well staff.

Sandesh Deshmukh
13:27 23 Dec 20

Raj Unadkat
11:43 22 Dec 20

Prabhu Konar
07:22 08 Dec 20

Anghell !!
13:58 05 Dec 20
Dr Shiksha is very helpful and polite and understands the patients problem and accordingly treats the patient.Thumbs up for doctor Shiksha from poisar branchSabka dentist should have more of such doctor.

Bit expensive treatment for vineers

Follow covid-19 precaución and safety, proper advice and affordable treatment

Amit Prajapati
10:14 19 Nov 20
Doctor explained the whole dental problem, remedial steps to be taken, total cost and time for the treatment and to top it all offered EMI facility. Nice treatment, nice explanations!

N D HINGOL
10:44 18 Nov 20
Good clinic .... Doctor siksha is good with her work and explanations..got clean up done

Kaushal Zavery
12:15 11 Nov 20
Great experience and nice service 👍

prajyot Lad
09:49 04 Nov 20
Doctor clearly explained condition of my teeth and gave two options1. to remove one tooth cap the other with root canal2. to remove one tooth and bridge three teeth.I will take decision depending on my budget.

Jawahar Goradia
10:52 02 Nov 20
Nice precautions against covid 19.

rupal mehta
10:00 02 Nov 20

Shwetak Sethi
12:49 29 Oct 20

Prashant Singh
08:37 29 Oct 20
Very good service and polite staff

Hemal Bhatt
07:36 29 Oct 20

Arun kumar Mishra
08:06 28 Oct 20

Vanmala Misal
07:32 16 Oct 20

Rajender Kaur Luthra
11:47 13 Oct 20
Very good.. Dr is very very nice & helpful

anuja chamankar
11:11 01 Oct 20
Good experience n proper precautions taken.dr n staff are very nice n well experienced

Akki Panchal
10:40 01 Oct 20
Good service. The team ensures proper precautionary measures with respect to COVID-19, also, provided detailed explanation for the required treatment.

Ashwathi Rajeev
07:29 01 Oct 20
Proper precautions taken and professional dr and staff. Recommend to all

AMIT YADAV
13:21 24 Sep 20
Good care taken against covid. Doctors are very friendly

Haren Panchal
13:56 23 Sep 20
I had to take my kid here for a dental treatment and had a good experience. The staff and Doctor where very professional and helpful. Happy with the treatment.

Gaurav Kanwar
09:21 23 Sep 20
Braces treatment is very good and satisfied

nandini nadar
08:19 23 Sep 20
Good advice ni e treatment gentle proper hygiene.

Harsh Buddhdev
08:10 22 Sep 20
Proper precautions taken during this pandemic and my first visit was nice doctor explained me very nicely. Thank you.

Jaysukh Sheth
10:15 19 Sep 20

Abhishek Mukhiya
12:33 16 Sep 20
Staff and doctors were very good and supportive and friendly

Prathamesh Shedge
07:17 11 Sep 20
A first dental check up at Sabka Dentist turned out as a wise decision. Well equipped and very cautious service amidst this current pandemic scenario.

deepa raju
09:59 10 Sep 20
Hygiene was upto the mark acc to the pandemic situations, the doctor and the receptionist were very polite and soft spoken. Doctor explained everything very well and made me understand what the actual problem is.

Jenisha Nadar
11:14 04 Sep 20
Doctor Shikha is so polite and humble...she gave me proper information...I like the hospitality....

nikita gupta
13:44 03 Sep 20
Dr Shiksha is a wonderful dentist. She made my son feel very comfortable and did a good check up. Wil be visiting here regularly. Thanks Dr Shiksha. Also thanks to Amisha for her friendly customer service and assistance. Highly recommend this place.

Sunita Rodrigues
07:51 02 Sep 20
I'm visiting in poisar branchNice also protection for Covid 19

BHANDE SANTOSH
11:52 01 Sep 20
During the time of a pandemic Dr Shiksha Patel @malad and her entire team wonderfully treated my mom with utmost care. If you are looking for a dentist then this sure is the place.

Anshuman Sharma
10:24 01 Sep 20
Good experience about dentist thank you

Mumboys Vines
13:19 31 Aug 20
Dr.shiksha is a very professional and knowledgeable dr.i recommend everyone to do check with her.staff also very good and maintain hygiene too.so it safe to go there for ur dental treatment.they take proper precaution.

Farida Rocha
13:02 29 Aug 20
Awesome I like there service and they say you in detail so you can understand properly so

pratik dingankar
10:35 28 Aug 20
Dr. Shiksha Patel is very good in her work.. very light handed unlike other dentists.. even her assistant Ms farida is very helpful and good. Proper hygiene standards were maintained and sanitized after every patient. Would definitely recommend sabka dentist specially doctor Shiksha..

It's good & all hygiene habits followed and also treatment & suggestions of doctor was at it best... Good service offered.... Happy to hve done treatment here....👍👍

ZEAL PARMAR
11:55 25 Jul 20
Overall good experience!!

Pradeep Singh
07:45 14 Mar 20

Megha Pawar
13:20 11 Mar 20
The staff was nice and courteous.

Parag Doshi
12:27 07 Mar 20
Good clinic..Just Went there for Teeth Cleaning. The Doctor Was Really Helpful And She Had a Proper Knowledge Of Everything And She Did her Job Perfectly. Prices Are Not Too High They Are Moderate. And Their Treatment Is Up to The Mark And Follow Up Too.

Rudra Mehta
14:39 04 Mar 20
Sabka dentist is a good solution for dental problems

Daisy Selvin
13:59 03 Mar 20
Dr. SHIKSHA PATEL was very good at explaining the procedure & executing it, her procedure was easy & painless

nileshjavia pci
06:33 01 Mar 20

Shobha Gohil
12:04 29 Feb 20

Viniith Shah
11:57 29 Feb 20
Nice place_#suprb supportive staff_#doc is too co-operative_#must visit once who care 4 his teeth...

Ashish Lodha
09:22 27 Feb 20
The service is really good all the staff's are really cooperative. As well as you will get good treatment and advice as well.

Samarjeet Singh
13:23 25 Feb 20
Good behavior with patents

Prabhakar Jha
08:07 25 Feb 20
It was my first visit and it went Amazing plus the staff is very humble. I surly recommended to visit.

Pratik Gajjar
14:37 22 Feb 20
The cleaning was all over good ani also gave some advices too about the teeth health

Kunal Mayekar
14:45 20 Feb 20

Abhinay Gupta
08:18 20 Feb 20
The clinic session was good and staff also good .

Bravish Naik
14:31 19 Feb 20
Treat by Dr. Sana, Excellent Work done by her, So kind And Genuine ... Thnx Sabka Dentist (Poisar).

vatsal kothari
10:22 19 Feb 20
Excellent! Doctor Sana, other staff and back up team 👍

Chandrika Hingol
17:08 18 Feb 20
Service provided was good. Doctor Asim did my son's treatment very well. He was very polite. Staff here is also good

Manali Mehta
11:23 15 Feb 20
Best doctor and treatment u get here and everything is just done perfectly thanks to Dr. Varsha she is just superb

Kalyani Bade
10:03 15 Feb 20
Best experiences and good help staff

nirbhay giri
11:53 12 Feb 20

Vinod Takle
07:44 12 Feb 20
Dr.sana has done my cleaning and it's was very nice and rate are also reasonable 200rs.only.thank you

Murgan Valli
07:05 12 Feb 20

jackson dsouza
13:21 07 Feb 20
Have varied preconceived notions regarding 3rd molar removal however Dr Sana at Sabka Dentist , Mahavir Nagar clinic made it look very simple.Consulting was very informative and procedure was very swift.3rd molar removal was almost painless and quick.All staff at Sabka dentist including receptionist Miss Amisha and dental assistant Miss Nasreen and Assistant Miss Farida were very courteous and helpful.Thank you Dr Sana and Sabka Dentist.Strongly Recommended for all dental procedures.

Azhar Sayyed
12:09 05 Feb 20
The Place is very higiene.They have a very systematic & polite way of attending the patients.I love the way they care for your problems !I was treated by Dr. Shiksha Patel and she is too good in explaining the treatment to be given.I loved the overall Experience!!

Bhagyesh Parab
09:12 29 Jan 20
Dr sana has done my cleaning treatment and its was excellent job

Pratham Thaker
11:34 21 Jan 20
Sabka dentist is a very good clinic. Doctors and staffs are co-operative.

Happy with my ongoing braces treatment by Dr. Aseem. No issues faced so far. Surely recommended.

Garima Goyal
12:22 18 Jan 20
As it was my first visit to a dentist I had good experience Professionally done DR Shiksha was good👌

Kazi Shaikh
18:38 16 Jan 20

pranit Tanna
14:18 16 Jan 20

Sachin Pandey
07:23 16 Jan 20
Very good,and top-notch service given to me by doctor SHIksha Patel.

neil pereira
06:47 16 Jan 20
I visit here regularly for my cleaningTwo stars for my recent visit which was todayI'm disappointed as I had to go back even when I had an appointmentI booked an appointment for 1645hrs as I had to go somewhere before the dental cleaning. I was there at 1658hrs.They already had patients inside and also two more patients before they could take me.But isn't it their responsibility to call and tell me that I'm late and they'll be talking another patient?(3-4 patients!) Also they noted down my number when I was booking an appointment, what was that for?-------------------xxxxxxxxxxxxxxxxxx---------------------------------Update :Visited the branch on Friday and as usual had my cleaning doneThank you

Good doctors, professional approach, affordable prices and effective treatment... For cleaning, polishing and scaling anytime the best clinic to visit...

Karan Naik
12:54 11 Jan 20

Rajesh Katara
06:56 11 Jan 20
Very pleasing with patient and good treatment

Nandini Agaskar
13:35 07 Jan 20
Best serviceAffordable rates...

PARAG MESTRY
10:08 07 Jan 20
Dr. Shiksha is very good at her job and makes things easier for her patients.

Bhavika Patel
14:41 31 Dec 19
amazing treatment with best care and long term solution . thank you so much.

Mishal Khimavat
13:26 31 Dec 19
Clean and friendly staff. Quick efficient services.

Tanmay Kant
12:38 31 Dec 19
Dr. Shiksha is great and a pleasure to be treated from. The team is very friendly there and would highly recommend for the treatment.

Tejaskumar Patel
12:09 31 Dec 19
You explained me very well and for this I am very happy.

Vijay Hinduja
13:37 27 Dec 19
I visited to sabka dentist all staff are very good and caring I would preferred sabkadentist to all my friends

Priyanka Mairale
12:20 27 Dec 19
Happy with the treatment.

mubaraka lokhandwala
12:17 27 Dec 19
happy with the treatment.

Chetana Katalakar
12:00 27 Dec 19
Dr.Mrs Shiksha is very good in her work. If you have fear of sitting on that chair she'll divert your mind and complete her work without even you coming to know . Staff is very good. They're friendly, knowledgeable . If you have ever had a bad dental experience In the past no worries Dr.Shiksha will restore your faith in dentists.

Pranav More
12:14 24 Dec 19
I done my root canal treatment by dr shiksha she is very good dr and staff also very good amisha Farida and nasreen Good staff... I recommend my friend family also to visit poisar branch

Shahid ali Sayyed
19:15 23 Dec 19

khushi Yadav
16:36 23 Dec 19

Girjesh Yadav
16:34 23 Dec 19
Dr. Shiksha is very humble and knowledgeable and all nurses are also kind and helpful.. Also nice follow up from back up team. Very satisfying experience..

Shon Aranha
14:02 23 Dec 19

Hoovaiah Sherigar
13:05 23 Dec 19
Dr and staff is really good I recommend to my friend and family.....

Daraksha Fareed
13:20 22 Dec 19
I visited at sabka dentist poisar branch I done my cleaning and polising by Dr shiksha Patel Dr and staff is really good I recommend my frnd and family also...thank you so much...

Parvez Shaikh
13:17 22 Dec 19
I visited at sabka dentist poisar branch dr and staff is very good I recomend to all my friends and family members......

Sharif Ali
05:47 21 Dec 19
Excellent clinic an doctors work

Anthony Anthony
09:21 20 Dec 19
Excellent dr and staff. Recommend to all

Shailesh Jaysawal
07:27 18 Dec 19
Dr. Shiksha is very humble and knowledgeable and all nurses are also kind and helpful.. Also nice follow up from back up team. Very satisfying experience..

Neeta Dave
11:54 17 Dec 19
Good staff & nice service explained cost of treatment in simple way by professional doctor best follow up for appointments satisfied so it's recommended to visit

Jignesh Udani
20:54 13 Dec 19
Dr. SHIKHA PATEL is excellent. Explained the procedure and was very transparent

Lalit Lalwani
08:14 13 Dec 19
My experience with sabka dentist has been the best ever! Dr Siksha Patel has done an amazing job! She very friendly and knows excatly what has to be done! She adviced me healthy tips to follow which i tried and its much better now! I highly recommend her and sabka dentist :)

Urmi Sampat
07:44 12 Dec 19
I got to know about Sabka dentist through sms and am very happy with the services by doctor and the support staff. I recommended to my family and my friend circle. God bless the doctor and the staff. Thanks.

The service of your all staff is excellent and Dr. Shiksha Patel service is also excellent

harshal vitonde
07:43 02 Dec 19
Amazing doctors and good hygiene maintained

Neha Chandra
15:56 27 Nov 19
staff is very supportive and dr Shiksha is nice person

Lalit Gchoc ch chaikwad
07:56 11 Nov 19
On 9th October 2019, I went to Sabka Dentist Clinic, Poisar, kandivali West, Mumbai.I got treated by Dr. Siksha Patel.She treated me with professional expertise. She understood my problem calmly & did treatment very peacefully. She explained me the whole process of treatment before initiating my treatment.Before treatment, I was fearing for dental treatment but Dr. Siksha Patel did my treatment very well that my fear for dental treatment disappeared.So, I am very Thankful to Dr. Siksha Patel & Sabka Dentist Clinic for satisfactory experience.I also recommend to other, Dr. Siksha Patel & Sabka Dentist (Poisar) Clinic for Dental Treatment.- By Bhavin Kothari


Amaan Mujawar
11:15 09 Nov 19
I visited sabka dentist I done my cleaning and polishing by Dr shiksha Dr and staff very good

Aarfeen Naaz
07:25 07 Nov 19
Really nice team of doctors 😘❤️

Isha Patel
18:03 26 Oct 19
Very good doctor.. And very good staff member...

Jay Sikligar
09:34 22 Oct 19
It was great experience with dr shiksha Patel. She is having good hands of experience as dentist.

prabhakar srivastava
13:54 21 Oct 19
I was Treated under Shiksha Patel.It Was a Good A Experience.

Juhi Gandhi Bhatia
14:09 18 Oct 19
It was really good n nice 👍 👌

Pratibha Patel
13:27 14 Oct 19

Mayur Helgaonkar
11:57 12 Oct 19
Very friendly and helpful doctors. Must visit 😁

Dr and staff very good I refer to my family also at sabka dentist Poisar branch.......

Nasreen Sayyed
09:39 11 Oct 19
Dr. Siksha patelVery good experience

suyash jadhav
07:22 09 Oct 19
Very good Treatment and services

Alwin nadar
07:20 09 Oct 19
Thankyou I was attended by Dr Shiksha Patel, she was very gentle and gave me.proper advise on the further treatment.

Mitesh Matani
10:51 04 Oct 19
Dr.Shiksha Patel treated me very well .Staff of my dentist is also very co operative & I m happy with the treatment .Thanks Sabaka Dentist.

Jyoti Kale
13:22 03 Oct 19
Nice treatment 👍👌 and reasonable prices

Sunita Alandkar
13:29 01 Oct 19
Supar clinic.and nice work dr

Pankaj Goswami
11:13 28 Sep 19
Very good service.. Will visit again in case of any problem in future.. 😀

mahima maheshwari
11:00 28 Sep 19

Ronak Dhoot
10:59 28 Sep 19
it was great experience my doctor is very good she guided me very well

viraj sangani
04:07 28 Sep 19
Dr Kanchan does good cleaning & given good consulting on my dental check up thank you

yogendra rane
14:43 26 Sep 19
I had done my braces treatment at poisar branch and I'm satisfied.Special thanks to Dr Sagar and all staff members, very co-operative for all aspects. Appointment, treatment etc...

Vijay Dupla
14:58 25 Sep 19
Dr.shiksha has done my cleaning n its was nice.happy with it

Sandeep Shinde
12:40 25 Sep 19
Excellent service and very helpful staff.

Padmavati Enterprises
10:17 24 Sep 19
Service and staff members are very nice.

Disha Prajapati
09:57 23 Sep 19

Marwadi Chokra
13:47 21 Sep 19

Rizwan Qureshi
10:48 21 Sep 19
Strongly recommended for everyone to keep the dental health in place.

Nishit Vaswani
11:45 16 Sep 19

DIKSHA CHAPHE
14:50 14 Sep 19

Sunil Jadia
14:16 14 Sep 19
Best and had properly treated

ronak damania
12:44 11 Sep 19
Very good Treatment and service by doctor and staff.

Pankaj Yadav
14:16 10 Sep 19

Crenna Dcosta
12:49 10 Sep 19

Varun Mishra
09:37 10 Sep 19
Very cool an good approach .

lawrence ambrose
13:03 09 Sep 19
It was my first experience of taking a dental treatment and i must tell u it was a very good experience, the staff and specially Dr. Shiksha Patel was very soft spoken and she made me understand the whole procedure very well.

Reasonable rates and good service.I availed tooth cleanup and it was good.Thank you for giving us smiles...😬

Beardo Frames
07:14 07 Sep 19
It was a great experience. Staff is friendly and the doctor is super talented.!!

prateek singh
13:04 06 Sep 19
बहुत ही अच्छा लगा धन्यवादजय भारत...सादर :पत्रकार पवन जैन पदमावत

Pavan Jain Padmavat
10:54 06 Sep 19
Nice service , good opportunity for all who enjoys laughing

Sanjay Sawant
13:12 05 Sep 19
Visited sabka dentist today was attended by Shikshaa Patel, must say good doc. Planning to visit n again for all dental query

Kshama Parikh
14:50 31 Aug 19
One stop shop for all your dental needs. All my family members are also taking treatment from here. Nice staff and great doctors.

Treatment from Dr. is so good and service also professional

ganesh nachanekar
10:18 31 Aug 19

Shilpa Shetty
14:10 29 Aug 19
Dr Shikha n Dr Kanchan very nice dr.n also also done my cleaning very nicely.receptionist amisha is very nice by nature n attend all patient very professionally.

Amit Singh
11:54 29 Aug 19
Dr. Shiksha Patel has done my cleaning and Polishing my teeth is looking awesome now.I am very happy with this treatmentThank you so much.


Vinod patil
07:33 29 Aug 19
It was good smooth and easy process

taher poonawala
15:28 27 Aug 19
Dr. Shiksha patel attended me and it was very satisfactory experience.

Anmol Chaturvedi
13:29 27 Aug 19
Best treatment given by drkanchan

dinesh chhabra
09:53 27 Aug 19
Eat service and very professional doctorsOverall very hygienic, quick and pain free

Excellent service staff and dr. Are very good

Sneha Parab
12:36 26 Aug 19

Sandesh Dige
07:19 26 Aug 19
Huge thanks to Sabka Dentist and his team for the time and effort they took while cleaning and polishing in Mahavir Nagar clinic. They showed fantastic attention to details and a lot of good will while performing cleaning using extra materials at no charge to "get it done properly" and providing full imageset of actions taken. As a result they were so cleaned I'll be staying in Kandivali for a long term and Sabka Dentist definetly become a go to place for me as well as for my family for any dental issues. Great place, great team, highly recommend!"

Rahul Pawar
09:42 23 Aug 19
Dr kanchan and Dr Sikhsha were great..very polite and good at there work. Its not really expensive.

Honey Panchigar
15:19 22 Aug 19
Dr. Shiksha was good and i will recommend.

Jayesh Gopalan
12:52 21 Aug 19
Dr Shiksha patel is very kind and supportive,feeling comfortable

Bindu Gupta
10:26 20 Aug 19
They provide efficient and quality services and an affordable price.

Ipsha Gupta
17:39 19 Aug 19
"I am probably one of the worst dental patients in the world. I am nervous, I gag and I grind. I had a truly fantastic experience with Dr.shiksha patel. My anxiety was managed, my treatment was gentle and I came out with a fabulous set of great looking teeth. the reception staff all of them who greeted me with happy smiles at each visit and my root canal was painless tysm Dr.shiksha to my Dentist and their assistants, I was taken care of with good consideration and respect. I recommend this practice more highly."

Priyanka Walmiki
17:28 19 Aug 19
Dr Patel very patient and very cooperative give time to adjust and helps to end our inner fears very good doctor

Sunita Pandit
17:26 19 Aug 19
I visited Sabka dentist mahavir nagar branch for my regular check-up...Dr Shiksha attended me and recommended cleaning and cavity filling for me which I was unaware of....I am very scared of dental treatments but she was calm and patient with me and gave me an excellent treatment...I was more than satisfied with the job done....the staff is also very friendly....would definitely recommend Dr Shiksha to everyone❤️

Nalini Sunil Patel
17:13 19 Aug 19
I have visited them 2 times and I am utmost happy with the treatment received. The clerical staff are too very cooperative and friendly. I got my treatment under Dr.Shiksha is quite helpful and very patient with her patients.

Atul patel
17:05 19 Aug 19
Dr.Shiksha Patel very nice n conveys everything smoothlyDr.Kanchan does everything carefully

Snehal More
14:36 19 Aug 19
Dr. Kanchan has done my cleaning n I'm extremely happy.recepionist Amisha n all staff farina n nasreen are very professional. Highly hygiene maintain. Thank you.

Anita kamlde Anita kamlde
10:12 19 Aug 19
good treatment done by Dr.shiksha

Mukesh Viklani
09:31 17 Aug 19
Dr.shiksha Patel has done my cleaning n it woundeful.thank u

Rakshit Zala
13:11 14 Aug 19

Amar Mehta
12:05 12 Aug 19

swapnil bhujabalrao
13:13 10 Aug 19

Nasir Khan
14:48 09 Aug 19
It's good to visit n check ....

Pravin Chandra
11:53 09 Aug 19
Dr. Shiksha patel was really very calm and helpful as well as Dr. Aman. The process went very smooth and was cost effective.

Jinal Shah
10:57 09 Aug 19
Sabkadentist Rocks...Good and friendly staffs.

Wilson Fernandes
14:12 08 Aug 19

Shilpa Malkan
13:53 08 Aug 19
It was a good service. They are professional but slightly expensive than others.

Pankaj Thacker
10:15 08 Aug 19
Dr shiksha Patel was gentle and kind it was a very good experience

Bhairavi Sangani
07:23 07 Aug 19
I visited Sabka Dentist, Mahavir Nagar branch today and over there, I met Dr.Shiksha Patel.She attended me and cleaned&polishing my teeth.And explain about for my teeth and suggested well that what should do or not.My treatment done by Dr and staff .All are Awasome.And I really want to go again.For me,it was great experience so thanks Dr.and team.

Dipu Sharma
04:33 07 Aug 19

I had a good experience and as well doctors are good in giving treatment.

Tushar Bhange
14:36 05 Aug 19
Good treatment at reasonable cost.

Akshata Katkar
14:07 05 Aug 19
Very good experienceNice serviceGood treatment and friendly staffTry everyone atlest onetime

Manish Shinde
12:51 05 Aug 19

Lalit Manwacharya
11:46 05 Aug 19
Good service provided by Dr.Arun and professional staff.

Kashish Shah
09:42 05 Aug 19
Dr. Shiksha Patel attended me and it was a satisfactory experience. She explained well and answered all queries and concerns. The staff is also very friendly.Reasonable price and good service. Keep up the good work

Ramya Nair
11:34 03 Aug 19
Dr arun.. dr shiksha.. amisha .. best service..

GLOIRIO VOUGUE DECOR Zaveri
12:28 02 Aug 19

Veer Yadav
11:26 02 Aug 19
Handled with care by Dr Arun.

Zalak Rakesh Shah
14:51 01 Aug 19

Sunil Humne
13:20 01 Aug 19
DR ARUN NICE WORK.THANKS FOR SABKA DENTIST

HARESH GURAV
14:55 30 Jul 19
Excellent dr.arunThank u.

Jyotsna majithia
13:40 30 Jul 19
It was a good experience by doctor arun thanks for your suggestions

Madhukar Vardhavalli
15:26 27 Jul 19
Nicely attend by Dr. Shiksha Patel,Very soft handed,Explained well.

Deepak Gada
12:39 26 Jul 19
I had done my braces treatment at salsa dentist poisar and I'm satisfied.driving and staff are very good and professional.thank u

Rupal Parmar
07:08 26 Jul 19
Dr. Shiksha Patel has done my cleaning and Polishing. I am happy the way she explained about my teeth status.... once again thank you.

Marshall A
13:42 24 Jul 19
Dr. Arun has done my root canal n I my satisfied. Staff also cooperative. Thank you

Rekha shinde indian youTube var
13:35 23 Jul 19
Nice treatment and nice work

Manish Gaikwad
07:23 23 Jul 19
Nice treatment done by dr.shiksha and dr.rashmi.thank u

eyes gaming boy
09:33 22 Jul 19
It was good expierence. Work was done on the spot. Thank you so much

Archana Suri
14:32 20 Jul 19
Really helpful and great doctors. Thanks doctor shiksha patel for taking care of my dental health.

vaibhav vyas
14:05 20 Jul 19
Dr. Shiksha Patel has done my cleaning and Polishing my teeth is looking awesome now.I am very happy with this treatment.... once again thank you..

Sawood Ahmed
15:38 19 Jul 19
The treatment was good and most important comfortable .😁Dr shiksha had done my treatment and it was painless 😄

Priyal Boricha
09:43 18 Jul 19
Dr.shiksha has done my filling treatment n thats was painless.i'm happy with my treatment.dr. n staff all are excellent.thank u

Sushil Shivalkar
12:47 11 Jul 19
I started my treatment at poisar branch n I done my root canal here I'm very satisfied with my treatment n staff is also very coperative

Vishwas Pakti
11:02 21 Jun 19
All the staff and doctors are really helpful. It's a great experience. Thank you

Vibha zapate
09:47 20 Jun 19
Good Dental Clinic!! All the doctors and staff at Sabka Dentist have been very helpful and co-operative. I am very happy with sabka dentist.


Amit parmar
10:52 17 May 19
Dr. Angela she is very good and her treatment is good and staff is fabulous.

KUMAR SAHU
12:31 10 May 19
It was a great experience, the doctors were very polite and the overall treatment was quite smooth, I had a root canal done and a couple of fillings and now my teeth feel great!

Pooja Kulkarni
14:59 22 Apr 19
Sabka dentist is very nice and talented doctors clinic.

Kalpesh Majithia
12:47 20 Apr 19

Dhananjay Yadav
11:24 19 Apr 19
Excellent service and treatmentDr neha agarwal is very good in knowledge and taking care of patient.

DILIP KUMAR Singh
13:37 18 Apr 19
I came here on Woman's Day for cleaning up. Dr Angela did my treatment and I'm happily satisfied with her hands down. The entire clean up was painless and comfortable.The staff is also very good. Receptionist Amisha is very hospitable and polite.Thanks to Sabka Dentist.

Hutoxi Patel
12:13 09 Mar 19
Dr. Angela is superb!! Very good experience. Thanks.

Deepali Bhattacharya
15:08 20 Feb 19

Vasanti Darekar
12:44 20 Feb 19

My wife's implant treatment was done with perfection and doctors here are excellent with their treatment and behavior. Staff here is also be very cooperative and always smiling. I will definitely recommend everyone to get their treatment done here. I would like to thank Dr. Raksha and Dr. Varsha and Dr. Neha for the excellent treatment and staff Amisha and Nasreen for very good cooperation and pleasant environment

Deepak jasapara
12:18 31 Jan 19
Best treatments. ...smile again

I got my filling and cleaning treatment done at Sabka dentist poisar branch and I'm very satisfied now.thank you Dr and staff

Priti Saxena
11:45 28 Jan 19
Its the most realiable place when it comes to all ur dental issues. From taking appointments, to reminder calls and best service given... everthing is fantastic.Would recommend!!

Disha Shah
06:52 23 Jan 19
Staff is very cooperative.nice treatment

Ragini Kabra
10:41 21 Jan 19
Good Dental Clinic!! All the doctors and staff at Sabka Dentist have been very helpful and co-operative. My daughter has become very friendly and comfortable here. The treatment is good and at affordable rates. Appropriate guidance is given for any queries asked. They have also adjusted the appointment timings in case I was not able to reach....They have been really helpful. Along with being professional they handle their patients with good care and understanding....Really grateful!! God Bless!!

Rekha Bajpai
10:57 28 Dec 18
I have done my daughter treatment in SaBka Dentist poisar and it was done very excellent and staff is also good nasreen and amisha. I recommend all

Suvidha Thasale
10:43 28 Dec 18
Treatment done by Dr Reshma - very professional and polite.

Mayank Kabra
12:35 27 Dec 18
My experiance was good with Dr rakhsha sheety she conductedy treatment very well and it was less painfull.

Jonny Jain
10:51 11 Dec 18
Good experience and friendly staff

Pooja Jain
07:18 03 Nov 18
Excellent service from Dr Suvarna &Team

Michael Fernandes
10:26 02 Nov 18
Nice Team of Doctors and Staff. Excellent!

Dr. Divya did my scaling and check up perfectly. My first experience with a dentist was good and most importantly painless. Dr and staff are professional and friendly.

ankita patel
12:15 12 Sep 18
Treatment provided by Dr was nice...... Everyone must have visit here.....

Reshma Mokashi
07:13 06 Sep 18
Dr Divya done my treatment very nicely and carefully. I am very happy with my treatment. Awesome Dr Diya thank you so much.....

Anjana Nevagi
10:15 17 Aug 18
I done my filling at sabka dentist poisar clinic and it was done very excellently.it was done painless.i am happy with my treatment.Doctor and staff was also very good and professional.

Sudha yadav
18:17 26 Jul 18
They give good service at reasonable price

shweta bane
10:17 23 Jul 18

Bipin Mishra
14:21 09 Jul 18
My tooth implant was done very smoothly...

Basundhara Kaushal
12:01 06 Jul 18
Receptionist is very competent


Mahesh Dubey
13:21 09 Jun 18
One stop for all your Dental problems. Pocket friendly & Quality service is what you get & they also give you great EMI options in case if you have budget issues. My treatment is done my Dr Divya Navsariwala & she is an amazing doctor who gives you right advice for your dental issues. She makes sure you are comfortable & gives you the best treatment. The admin staff is also very supportive on your appointment schedules & they will follow up very punctually. Thank you Sabka Dentist for making my smile beautiful :)

chaitali shah
11:06 09 Jun 18
Hi, sabaka dentist me mene meri daughter ka treatment chalu kiya hai. Mai to satisfy hu. Doctors bahut hi co-operative hai. Thanks.

Janhavi Hasam
15:13 07 Jun 18
Dr.raksha has done my treatment and I'm extremely happy with my treatment and staff Is also good. I recommend all

rohit sawant
14:25 05 Jun 18

Umesh kumar Goswami
14:46 04 Jun 18
Firstly very cute Doctor.....too helpful.... friendly....superb experience.... though it was first time...cool...Thanks Dr...Divya...

Priyanka Sandesaria
12:42 31 May 18

Urvi Magiya
06:28 31 May 18
very nice i m happy sabka dentist poisair Dr. divya

mahesh raja raj
11:19 30 May 18

Daisy Rodrigues
10:32 28 May 18
Dr.Divya has done my check up and she explained me very nicely about my treatment.Receptionist and assistant is very good and friendly. Thank you very much for the free check up sabka dentist

ujwala valakati
14:37 27 May 18
Nice to explain everything.. Dr Raksha

Kavita Gupta
15:00 26 May 18
Good experience... Doctor explained very nicely...

shruti wangde
13:31 26 May 18
Awesome experience!Very professional!

Devang Upadhyay
13:03 26 May 18
Dr Raksha has done my treatment very nicely.

Bipin Shah
10:57 26 May 18
Dr.divya done my treatment very good and staff is also good

Pratima Kapadia
09:42 26 May 18
I loved my experience at sabka dentist poisar .The doctors and the staff make you feel very comfortable.Thank you for all the efforts taken and i highly recommend this branch to one and all.

vrinda shetty
04:54 24 May 18

Prakash Shikhare
15:01 22 May 18
Dr raksha done my treatment so nice i am so happy with the treatment and staff also very good.....😊😊

Sayyed Sharif
19:49 16 May 18
All doctors are very good and experience and staff also very good and nice I suggest my family members also....☺☺

Afreen Sayyed
17:22 10 May 18
I had a quite good experience....Dr.Divya is very polite and gives proper suggestion,help and guidance.

Asha Parmar
07:16 09 May 18

Rajeshwari Joshi
11:19 08 May 18
Dr divya done my treatment very good and staff is also good

Sheela Singh
10:30 08 May 18

Rohan Chavan
10:47 05 May 18
The people who work there are awesome, kind, gentle. Dr. work with their patients who have trouble with different types of situation when it comes to dental. Thank you for your patience and understanding....staff is co-operative and gentle...

purab shah
10:20 05 May 18
Doctors are very good and supportive..

Shivangani Singh
14:41 04 May 18
Nice treatment done by dr

Anthony Rocha
13:41 04 May 18

ashish prabhu
13:01 04 May 18
I like a treatment very much done by dr. DivyaI am very satisfied with my treatment and i recommend my Frnds & family.

Snehal Lingayat
14:49 27 Apr 18
Dr raksha done my wife's treatment excellence and staff also very good.i recommend my family member too

Amirtharaj Nadar
11:54 26 Apr 18
Hi, i am a regular patient at sabka dentist poisar.. Till now never occurred any problem.. Quite happy with doctors.. They are helpful as well as the staff too. M getting discounts n offers better than other dentist. Will happy to get good offers in future.

Pramila Karande
13:47 25 Apr 18
I like a treatment very much done by dr rakshaI am very satisfied with my treatment and i recommend my family too.

Shiv Rajmudra Group 3719
07:30 23 Apr 18
My experience with Sabka dentist was excellent. Their services are also great.

Jinal Solanki
08:22 14 Apr 18
Very good experience....Doctor Priyanka is very co operative and helpful

avni parpani
06:59 14 Apr 18

siddhesh shinde
13:42 13 Apr 18

Bhavik Meher
11:55 08 Apr 18
Dr.Divya and staff are very good and coperative and i really like the way dr.divya explain my treatment.My first visit was amazing.

Anita Yadav
16:47 04 Apr 18
Dr.raksha is very good dr and done my treatment excellent.Very pleased with all work .clinic is very clean and staff offer the best of care and services.I recommend my all frnds and family to go to this branch.

Priya Yadav
16:28 04 Apr 18
Dr.raksha done my treatment very nice.

Vidhya Palkar
13:06 02 Apr 18
Just loved it...My treatment done by Dr. Divya navsariwala of my cap..And even treatment gives to patient by Dr❤️❤️❤️No words now actually..But loved the treatment of tooth and even treatment by Dr divya...I will suggest to have treatment der and by her only thnxx😘😘

Vaibhavi Chavan
10:35 29 Mar 18
It was an wonderful experience because of Dr Divya Navsariwala as she is very humble and kind she gave me proper advice for my smile correction and she has done excellent job 😁

sheetal tiwari
13:19 28 Mar 18
By Dr Divya Quick and fast treatment.

DARSHAN MEHTA
10:17 26 Mar 18
Economical rates nd goid follow up

manisha nikam
10:55 21 Mar 18
Brilliant experience.. very punctual and gud service... i will recommend my frnds tooo

Jismi Varghese
12:53 20 Mar 18
I am happy with the treatment I am getting. Good docs and support staff.

Aditya Dongre
10:43 17 Mar 18

Indrajit Malve
08:45 17 Mar 18
Very good doctorExcellent serviceBut it's very costly

Mukesh Valecha
08:39 17 Mar 18

Sneha Ghawali
08:09 17 Mar 18
Got the bridge made for four teeth. Dr Divya did an excellent job. Doctor listens carefully to all your questions and issues. Quality of the job and time punctuality were outstanding also.👍

Mukesh Mehta
12:20 14 Mar 18
Good work..happy with the doctors

atima Wilson
10:19 14 Mar 18
Dr raksha done my treatment very nicely. I am very happy with my treatment. Awesome

Chhaya Shah
12:40 13 Mar 18
Dr and staff was very good and coprative

Kejal Gudhka
08:06 10 Mar 18
All staff are professionalVery good treatment

Prince Raj
07:02 10 Mar 18


Rrucha gadgil
07:31 17 Feb 18
Dr. Divya -is Very good doctor and provide excellent treatment

Mukesh Shah
12:36 14 Feb 18
very good nature of doctors,superb braces treatment done,i will recommend this to my family members and friends.

Shraddha Goyal
13:35 07 Feb 18
Treatment is on time and doctors are more understandable 👌

Tabbu Shaikh
07:26 31 Jan 18
The service is very good from doctor,receptionist and assistance. The treatment was very good, I liked the treatment my mom also did the treatment and I also suggest my all family member to do the treatment from sabka dentist

Priya Vijay
13:30 22 Jan 18

suchetha suvarna
12:27 18 Jan 18
Very nice service.Excellent doctors.Short time results.Highly satisfied.

Deep Mala Agrawal
11:27 17 Jan 18
The treatment has been really good. The doctors are very helpful and friendly.

avani sangani
14:43 12 Jan 18
Good doctors and friendly atmosphere

Deepa Hegde
11:32 04 Jan 18

Ashish Gupta
17:35 30 Dec 17

Shobhana Kadia
11:02 30 Dec 17

Aishwarya Karkera
12:21 29 Dec 17

Ashish Jain
07:31 09 Oct 13