Dental Clinic in Kandivali West Poisar
Address: Shop No-13, Gr Floor, Goverdhan Nagar 41 Wing Poisar gymkhana Road, Kandiavli ( West) Mumbai :- 400067
Monday – Saturday 11 AM – 8 PM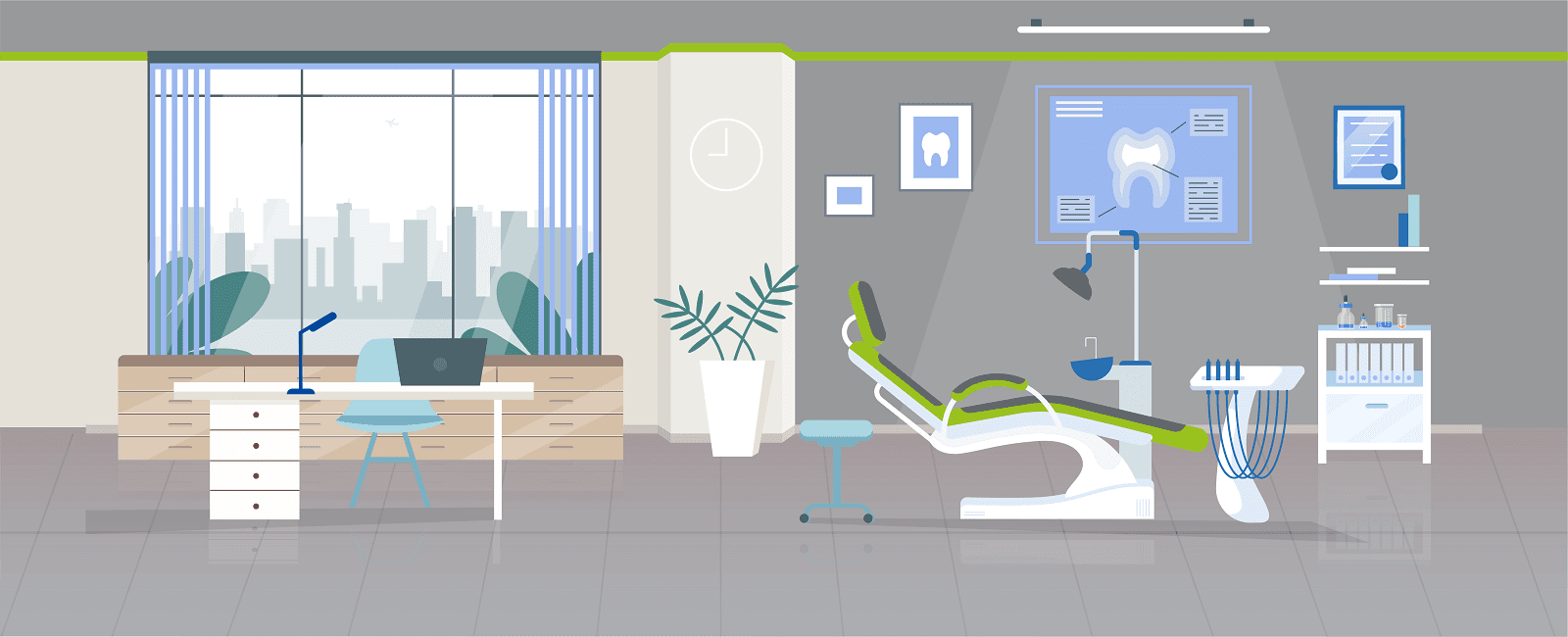 Offers a relaxed and unique dental care experience, coupled with the highest standards of dental treatments. Dentistry absolutely need not to be anything less than a pampered pleasant experience. Dental treatments in Poisar Kandivali West at Sabka Dentist dental clinic confines in a calm surrounding and, will amaze you with how painless and fast most of the modern dentistry is! At Sabka Dentist, our aim is to provide good oral health and create beautiful smiles. In the process of achieving this, we provide an excellent implant, preventive, restorative, and conventional dentistry. Our commitment to these goals provides you with unparalleled service with the highest standards of dental hygiene in a comfortable and pampering environment. We know you will be delighted, not only with the treatment but with the way you are treated. Here you will find a welcoming ambiance with warm, friendly staff and total transparency.
All dental treatments from dental crowns to major smile makeovers; a wide range of dentistry procedures and full mouth dental implants; everything is available under one roof!
Well trained and specialized dental team constantly staying updated through continuing dental education.
State of the art treatment techniques and instrumentation.
Value for money treatment options and costs.
Zero waiting policy.
Priority treatment completion at no extra cost for time-bound patients.
If you are looking for any type of dental treatment like metal free crowns and bridges, veneers, dental implants, tooth whitening, implant dentures, smile corrections, gap closures, fixed teeth, root canal treatment, gum surgery, kids dentistry, laser dentistry, gummy smile correction, wisdom teeth extractions, dental X-rays, etc., we are the ideal choice for best dentists for dental treatment in Mumbai, India.
If you are one of those individuals who are particular about your dental health care, you must select the best when it concerns oral checkups and treatments. Sabka Dentist is consistently ranked as among the best dental clinics in Poisar, Kandivali West, Mumbai. At Sabka Dentist, people not just get first-class treatment for their tooth concerns, but also, get to experience one of the best in-clinic patient experience across India. No matter the background or career of an individual, we make sure that all our patients feel at ease and experience no challenges when approaching or getting their oral health issues across to our dental surgeons. We are one of the top dental clinic chains in Poisar, Kandivali West, Mumbai, and have a legacy that is unparalleled by any other dental clinic in Poisar, Kandivali West, Mumbai, India. Our dentists are some of the best dentists in Poisar, Kandivali West, Mumbai.
Sabka Dentist often makes it to the list of best dental hospitals in Poisar, Kandivali West, Mumbai, owing to our wonderful team of dental experts and surgeons, and advanced facilities within our dental clinics. Sabka Dentist was established way back in October 2010, with a single medical clinic in Vile Parle. Now, we have grown to around more than 100 clinics in Mumbai, Pune, Ahmedabad, Surat, Bangalore, Navi Mumbai, Thane. Our team at Sabka Dentist works to encourage better oral health and aid men, women and children to feel and look good, and proudly carry their smiles. No wonder, because of our team's perseverance and vision to help spread smiles across the world, we have consistently made it to the list of top dental hospitals in Poisar, Kandivali West, Mumbai.
So, next time you want to visit a 'teeth hospital in Poisar, Kandivali West', Mumbai, we should be at the top of your list of dental hospitals in Poisar, Kandivali West, Mumbai. Consider us your own 'Apna Dentist'; our dentists are some of the best dentists in Poisar, Kandivali West, Mumbai, and we will help you with your tooth problems so that you can carry on and spread joy and happiness across with your wonderful smile.

Sushil Panchal
11:58 07 May 21

Sreeram Naik
10:58 07 May 21
I had done my check up at poise branch and I'm very satisfied.dr.shiksha is a very professional doctor and even staff too.Thanks you

Vimala Maheshwari
06:40 07 May 21
Staff is good and polite, mam also explained the required treatment very clearly.

Ramdas Salve
13:42 28 Apr 21
I like the way doctor treated. Staff also good.

Seema Vyas
12:21 17 Apr 21
Dr. Shiksha....explained all my queries & their relevant outcomes & possibilities & their treatment wisely...What is needed & what will be needed for your healthy teeth is covered in my session....no extra irrelevant things if not required, she didn't suggest...whatever required she has done....most importantly she has given enough time for all my doubts...Price wise I must say it was quite economical with proper guidance as compared to many Dental clinic in the market...That's why for all above reason I visit regularyhere Sabko Dentist.

Satish Pandey
10:25 17 Apr 21
Doctors at sabka dentist are friendly , genuine and very smooth at their work . All the queries were answered . Would definitely recommend visiting here for any dental issues .

Rajvi Patel
07:18 14 Apr 21
Dr. Has done my check and Im satisfy

RAMDAS NAIR
11:24 09 Apr 21
Thanks for sabka dentist today I am so happy very nice staff

Amit Bagdi
09:34 01 Apr 21
Great experience. Do visit

Akshata Shinde
10:53 31 Mar 21
The doctor was very sweet. They all very cooperating very well. I didn't find any discomfort.

Mansi Sahu
14:40 30 Mar 21
Went for the clean up it was an amazing experience

Hemal Shah
12:00 27 Mar 21
Very nice place all the protocols well maintained doctor has explained everything in a very cool and detailed manner would recommend others for sure

divyesh thakker
06:29 27 Mar 21
Came for free checking it was good.

Devendra Tank
06:00 27 Mar 21

Abhishek Kothari
14:25 26 Mar 21
Had my cleaning really well done

Chandrika Gupta
09:53 20 Mar 21
I felt very good, I visited the sabka dentist and the staff is very nice.

Pratiksha kavhar
07:09 20 Mar 21
Well managed, cared and safe clinic during covid times

Jatin Shah
11:41 15 Mar 21
Very nice place all the protocols well maintained doctor has explained everything in a very cool and detailed manner would recommend others too

Very good doctor, excellent consultation advising on future steps to avoid dental issues

Deepti Mallya
12:29 13 Mar 21
Really nice team of doctors 😘❤️

Isha Patel
04:03 10 Mar 21

zoya Shaikh
11:08 09 Mar 21
The clinic is well organised and prepared for the current situation to service the customers.The paperwork and acknowledgement was done smoothly by the receptionist with absolute care and details. The doctor is very polite and genuinely caring at the same time not too forceful. She made me feel very comfortable. Id love to come back for the service ❤

Hazel Fernandes
13:40 08 Mar 21
Good experience and proper precautions taken by doctors and staff members will recommend my friends and family member.

barkha yadav
08:01 03 Mar 21
I was satisfied with dr. Dental Check up.

Dipti Shah
07:51 03 Mar 21

Jalpa Gala
11:29 02 Mar 21
Service was very good and they cleared all my doubts and solved all my dental problems

Rinku Shah
09:37 02 Mar 21
Amazing experience with this clinic... The Doctor is absolutely amazing at her work.

LightKraft Studio
09:37 02 Mar 21
Great, front teeth gap feeling has been done wolithin half an hour. & Doctor are explained well. 👍

Jitesh Vitale
11:44 27 Feb 21
Have been visiting this outlet since last 5 years or more. Had my prebraces, braces and post braces treatment with really great staff and doctors. I would completely recommend to visit here. They will make you feel at home

Yash Badani
11:13 26 Feb 21
I had an amazing experience with Sabka Dentist (Kandivali). They explained me all the treatment and has lots of experience. The staff is very friendly and very welcoming. They make you feel right at home. I would highly recommend Sabka Dentist to anyone!!!

Abhinandan Chhadi
09:39 25 Feb 21

Nikita Geet -181
08:09 24 Feb 21
I really liked the place . All the Covid 19 guidelines were followed and it was hygienic .

Ruchi Mehta
13:20 20 Feb 21
I started my treatment at poisar branch n now I'm very satisfied with my treatment.Dr shiksha has done it. Staff is very professional.thank u

Ramesh Mandalia
09:21 20 Feb 21

Alauddin Ansari
13:50 18 Feb 21

HARISH SHINDE
11:21 18 Feb 21
Excellent Experience in Sab ka dentist in Kandiwali Mumbai.... Nice Staf...they provide you PPE Kid for only foot when you Enter in Clinic and Hand sanitizer and Free X-Ray

AS vlogger
17:02 17 Feb 21
I had such a great experience at Sabka Dentist!

Siddhesh Kajrolkar
13:11 15 Feb 21
My appointment is very nice and doctor can be very help me and thanks for all sabka dentist so thank you

shaishta Khan
12:48 15 Feb 21

Sanjay Mehta
12:55 13 Feb 21