Dental Clinic in Chinchwad
Address: S.N. -4510, Empire Estate Bldg.-J, Shop No 11, Premire City, Near Jai Hind Mall, Behind vijay sales,, Mumbai Pune Highway, Pimpri Chinchwad, Empire Estate Phase 1, Chinchwad, Pimpri-Chinchwad, Maharashtra 411019
Monday – Saturday 11 AM – 8 PM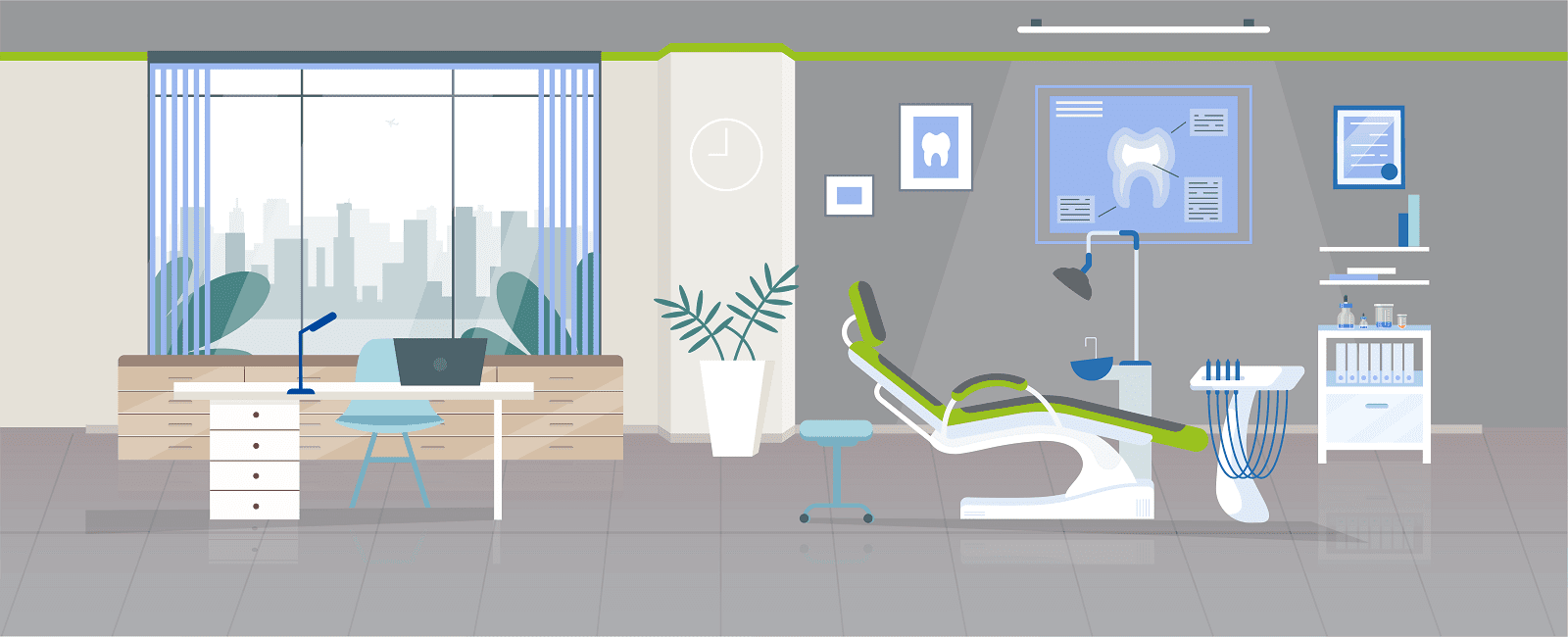 I Visited Sabka dentist Chinchwad branch few days back for my dental treatment of gap filling in my front teeth's. I am glad, I came to know this place before starting my treatment anywhere else.I was having a simple case of filling only 1 mm gap in my front teeth's. so I wanted to fill that gap using invisible aligners. I did some research online, watched many youtube videos, enquired many dental clinic (Funny thing, I realized there are more dental clinics in my locality than Kirana shop's bdw..), But the thing is everywhere I enquired, they quoted the cost would go upto 80 to 90 thousand rupees for my case of invisible aligners.I mean, just to fill 1 mm gap of my teeth's how anyone would invest that much amount? so I dropped the idea. But then, after few days I received a call from sabka dentist (Dont know how did they got my requirement, maybe from Google..) They asked me to visit clinic for free checkup and quotes about my treatment. so I visited.That was the first time, I met Dr. Megha Farkade. at first I thought, How come she became doctor at such young age. she was looking Junior by personality. But trust me, when she started her consultation it felt like she is much more knowledgeable dentist I ever seen. she explained me my case with deep details. and when I asked about cost of invisible aligners, I was shocked. it was only 35k. where other local as well as popular brands were quoting around 1 lac, she said only 35k. as my case was simple I opted for treatment there.They first scanned my mouth layout with their special scanner instrument. and sent that data to their central system. this process took only 1 day. Then, after 3 days I got mail from their system with the treatment details, where they beautifully visualized how my teeths are going to reshape through each iteration(19 iterations total, each of 15 days.) plus they mentioned in chart that how they have planned my each teeth's angle of inclination, Extrusion/Intrusion, Forward/Backward, Axis, IPR and few other details as well.(attaching few charts and visualization video.) I was very impressed with all those details. I felt secure that, my money is in good hand after that instance.after a week I got call from clinic, saying that your aligner have been received from their fabrication team and they asked me to collect it.at the time of collection, they fit few points on my teeths to make sure my aligners wont get misaligned, process took around half an hour.Dr. Megha was very helpful and gentle during my treatment(I am having bad experience from other dentist of local clinic from my locality, who wasn't being gentle during my previous treatment. He made my gums bleed and lot of pain felt by me that day!). She was like my elder sister, she cared for me and keep telling me what's going on during the whole treatment(20-25 minutes!). She treated me like I am her family member.I was also confused, after seeing so many positive reviews about mentioning her only. But when I came across her treatment, I got it why people are having good experience with her consultation.More power to you Sabka dentist!!

Ashish Gore
09:03 18 Jan 22
It was an nice experience . Receptionist has a very good nature . Doctor gave me genuine advice .Loved to visit sabka dentist

Divesh Shirsath
08:36 11 Jan 22
Good facilityVery nice staffOverall a good experience

Akash Dongare
13:24 10 Jan 22
Excellent cooperation by Dr, nice advice

Suyog Kawale
12:55 04 Dec 21
Sabka dentist mast aahe, free check up and consult, Khup mast anubhav hota, dr majhya lahan mulishi khup chhan bolalyane mulila aapan dr shi bolat aahot ase janwalech nahi, time mast dr na answer det hoti.... Aani dr ni pan check karun aamhala pudhe kay karaych aahe te suggest kele.... Thank you

Somnath Kamble
15:01 18 Nov 21
Handle carefully proper doctors efficient service

Paras jain
13:22 02 Sep 21

Bharat Bhushan Chandrachuda Nayak
07:31 02 Sep 21
Doctors Are really great and honest.Always gives good suggestions.Thanx

Girish Salunkhe
09:39 28 Aug 21
If there is any issue related to teeth..First solution always comes in my mind is..Sabka Dentist..! Perfect Solution with Reasonable price..

Kedar Bhatlawande
13:02 10 Jul 21

Jaisheela Badalgave
13:56 03 Jul 21
They are very good performance and good service, Excellent experience of this dentist clinic.

mangesh bharambe
10:54 03 Jul 21
It's superb experience thanks Sabka🙏 dentist

Reenu Mishra
11:57 28 Jun 21
@sabkadentist chinchwadI'm using SD Aligners.And it is easy to use.

Apurva Ghotkule
07:19 24 Jun 21
I'm using SD aliener and taking treatment from Chinchwad branch which is giving very good result. Thank you 😊

Arjun Jawlekar
06:52 24 Jun 21
Great experience..the doctor was polite, professional and understood the concerns

kuruvilla mathew
06:33 15 May 21
Worthy spending money for service and quality of work.

MATHEW THALLAKOTTUR
14:52 27 Apr 21
Great staff and polite and professional service.Appreciated and recommended

Vishwashree Karhadkar
15:56 22 Mar 21
The staff & doctors are very helpful. The services provided there are very amazing.

Mayur Bhiste
15:54 22 Mar 21
Place is owseme Yesterday on FB I saw a post of Sabaka Dentist n I clicked on it.Surprisingly with in couple of hours I got a call to fix the appointment for chekup at my convenient clinic. I appreciate the approch n there gentle behavior even at their clinic.Over all it was a good experience.

Pooja Yadav
09:19 20 Mar 21
The doctors and staff were amazing. Friendly atmosphere as well. Would definitely recommend their service to others.

Josy Boban
06:49 17 Mar 21
awesome treatment is given by Doctors.very patiently they explain ...worth it and grap the offers.👍🏻

Misba shaikh
19:05 16 Feb 21
Nice experience and the Dr. Megha is well experience and she had done her job perfectly for my betterment. Happy have visit to sabka dentist

Pankaj Mansute
03:27 03 Feb 21

Kudrat Mondal
13:03 30 Jan 21

Ankita Adchule
09:48 16 Jan 21
डॉक्टर खूप काळजीपूर्वक उपचार करतात, धन्यवाद डॉक्टर.

keshav toraskar
09:07 11 Jan 21