Dental Clinic in Borivali West
Address: Shop no.4, Nimesh Kunj, Opp Jain Mandir, Mandpeshwar Road Near Gokul Hotel, Borivali West , Mumbai, Maharashtra – 400092
Monday – Saturday 11 AM – 8 PM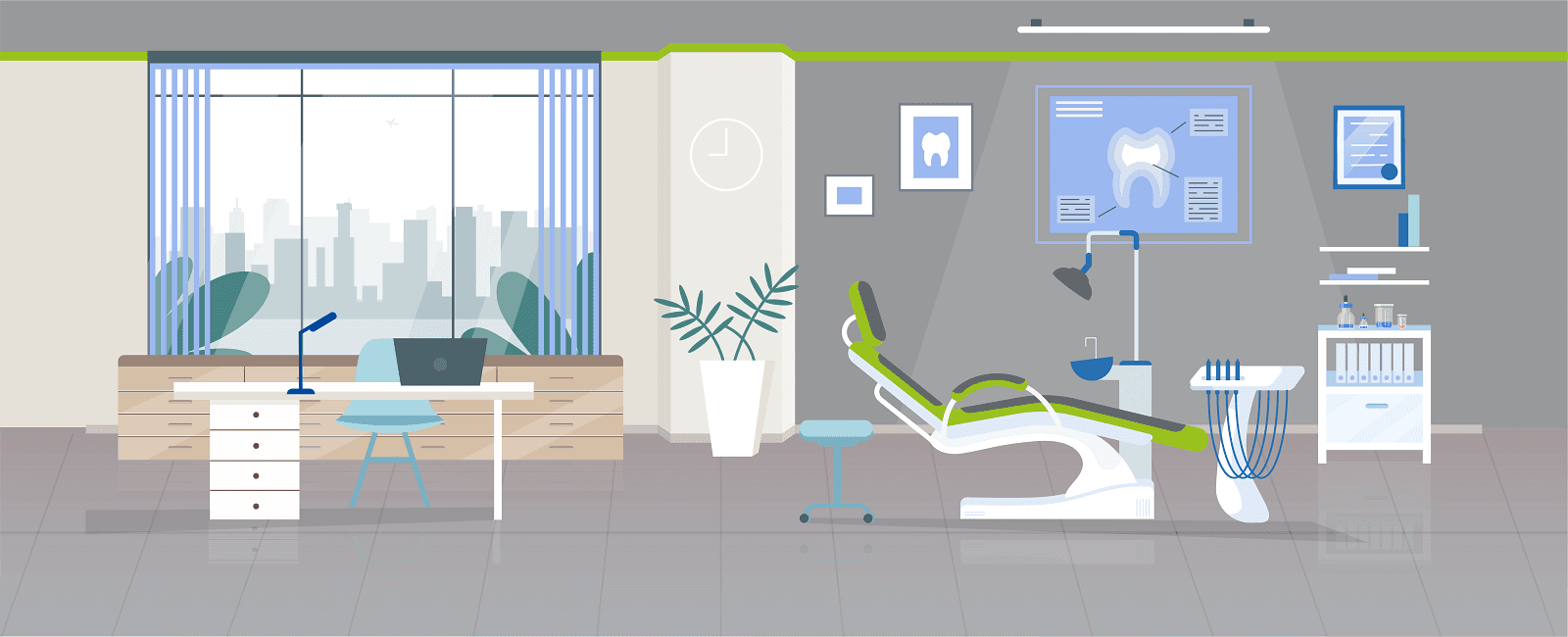 About Sabka Dentist Dental Clinic in Borivali West
Provider of oral healthcare, hygiene and the best dentist in Borivali west at Sabka dentist dental clinic. We stand tall as one of the leading implant and oral healthcare brands in India.
With the state of the art and updated facilities, we are forerunners in providing dental implants and dentistry throughout your city, Mumbai. Through our various dental clinic's set-up across the city, Sabka dentist dental clinic in Borivali west is one of them.
We strive to cater to different specializations that aim towards providing you with high quality and dental solutions at your convenience, wherever and whenever you need.
We, sabka dentist, have the best dentist in Borivali west to help you throughout your treatment. Our dental clinic in Borivali west offers treatments across several spectrums of dentistry serving and specializing, across different areas of dentistry from endodontists to implant experts, orthodontists, to smile designers and surgeon.
Whether it be a smile correction treatment or root canal treatment, tooth whitening or any other dental problem, we are equipped and skilled in providing you the actions most suitable to your dental needs and requirements.
Great dental health and upkeep results in much confident you are what we at Sabka Dentist Dental clinic in Borivali west believe in.
Treatments provided at Dental Clinic in Borivali west
Checkup and consultation:
At sabka dentist in Borivali west, we provide patients Consultation and X-rays at free cost and dental checkup at a very low cost. Our expert recommends to each patient for a dental checkup every six months.
Teeth cleaning & scaling: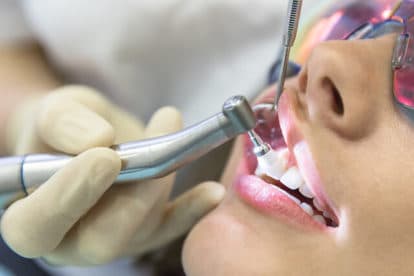 Our dentist in Borivali west recommends to every patient to clean teeth when it is needed. Teeth cleaning prevents teeth from various bacteria, cavities, gum disease, plaque & tartar, and toxins. Plaque and tartar are the shelters of bacteria, so it is necessary to clean plaque and tartar to prevent gum disease.
Teeth cleaning and polishing gives patients a bright and cheerful smile on their faces.
Dental implant:
Having implant to keep in mind the structure, size, and function of natural teeth, at sabka dentist in Borivali west you will get the services of replacement of missing teeth with artificial teeth.
If you need to replace a few or all teeth with diligence we are there to help you with implant treatment. It corrects your biting system and you can have your healthy food as natural teeth.
Root canal treatment:
Having toothache, tooth decay, gum disease and tendering of the tooth is caused due to having infected pulp inside the nerve. So RCT is been done to remove the infected pulp or remove the nerve only. Pain is normal in this process and it takes 2 to 3 sessions to done root canal treatment.
Dental crown: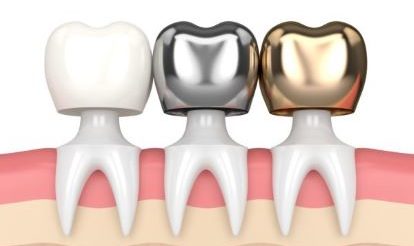 A dental crown is also a known cap. If you have a missing tooth, tooth injury, having Root canal treatment or wisdom teeth to cover the gap or unprepared tooth the crown will be placed which looks as exactly as natural teeth. There are many varieties of crown available at sabka dentist in Borivali west.
Orthodontics:
Having crooked teeth, misaligned teeth which make your smile dull. Deep bite open bite and increased overjet which has to be proper to alter your bite if orthodontist suggests, what all you need to do is orthodontic treatment (Braces). Many types of braces available at sabka dentist in Borivali west.
Tooth extraction :
The need for extraction of a tooth when patients have wisdom teeth, tooth injury, tooth decay, infected teeth( if not possible from RCT), then the removal of teeth is
Replacement of missing teeth: Patients can opt for removable dentures or fixed bridges, crowns, implants.

Dental bridges: The bridges are the procedure of fixing a crown with the support of adjacent teeth to place the crown.
Oral surgery:
We have the facility to do oral surgeries for example removal of impacted wisdom teeth. Also, surgery to insert dental implants, pre-prosthetic surgery, etc.
How to chose right Dental Clinic
Everywhere and anywhere we have some people whom we ask about every solution to every problem. And if we are new to an area we just normally search on the internet. So have you ever thought about having dental checkups or, do you have any dental issues? So ask your family members, friends, relatives and try to reach us.
The place where all your dental concerns and inhibition will come to an end is Sabka dentist in Borivali west. Our dentist in Borivali west is expertise in all dental areas. We at Sabka dentist in Borivali west provide you the treatment at very affordable costs with a healthy and comfortable environment.
Our friendly and cooperative staff is always there to help you throughout your treatment.
Book an appointment or please call us on 022 4880 6488.
How can Sabka dentist help?
We strongly believe in our vision which is- "the sole meaning of life is to serve everyone".
At sabka dentist dental clinic in Borivali west, we want to provide dental services to one and all, and to make a mark of being able to provide good dental services available to across the city and country.
Sabka dentist has the largest chain of dental clinics all over 5 cities. In any region, if people search for clinics they have a sort of fear to have dental treatments whether it is related to pain, dentists and cost.
People lookout for the best dentists at an affordable cost.We at sabka dentist provide the most affordable price which you ever find anywhere. At many treatments where customers find it a bit expensive we sabka dentist provide at very less cost, you can check the price list of treatments.
We have the best panel of 550 experts with us onboard combined with the best equipment for any dental issues. Our experts have done over 10 million successful treatments. The experts will make sure to provide the best treatment and take care of the health of teeth.
Tell me more about Sabka Dentist, Borivali West
In case you are particular about your dental health care, you ought to choose the best when it comes to oral checkups and treatments. Sabka Dentist is consistently graded as among the best dental clinics in Borivali West, Mumbai.
At Sabka Dentist, patients not just receive top class treatment for their tooth concerns, but will also get to enjoy among the best in-clinic patient experience across India. No matter the background or occupation of an individual, we make certain that all our patients feel at ease and experience no problems when approaching or getting their issues across to our dental specialists.
We are some of the top dental clinic chains in Borivali West, Mumbai, and have a legacy that is unmatched by any other dental clinic in Borivali West, Mumbai, India. Our dentists are some of the best dentists in Borivali West, Mumbai.
Sabka Dentist often makes it to the list of best dental hospitals in Borivali West, Mumbai, owing to our excellent team of dental specialists and surgeons, and advanced facilities within our dental clinics.
Sabka Dentist was founded way back in October 2010, with a single facility in Vile Parle. Currently, we have grown to around more than a 100 clinics in Mumbai, Pune, Ahmedabad, Surat, Bangalore, Navi Mumbai, Thane.
Our team works to encourage better oral health and aid individuals to truly feel and look good, and proudly carry their smiles. No wonder, resulting from our team's commitment and vision to help spread smiles across the world, we have frequently managed to get on the list of top dental hospitals in Borivali West, Mumbai.
So, next time you plan to visit a 'teeth hospital in Borivali West', Mumbai, we should be at the top of your list of dental hospitals in Borivali west, Mumbai.
Consider us your own 'Sabka Dentist'; our dentists are some of the best dentists in Borivali West, Mumbai, and we can help you with your tooth troubles so that you can carry on and spread happiness across with your wonderful smile.