Dental Clinic in Borivali West
Address: Shop no.4, Nimesh Kunj, Opp Jain Mandir, Mandpeshwar Road Near Gokul Hotel, Borivali West , Mumbai, Maharashtra – 400092
Monday – Saturday 11 AM – 8 PM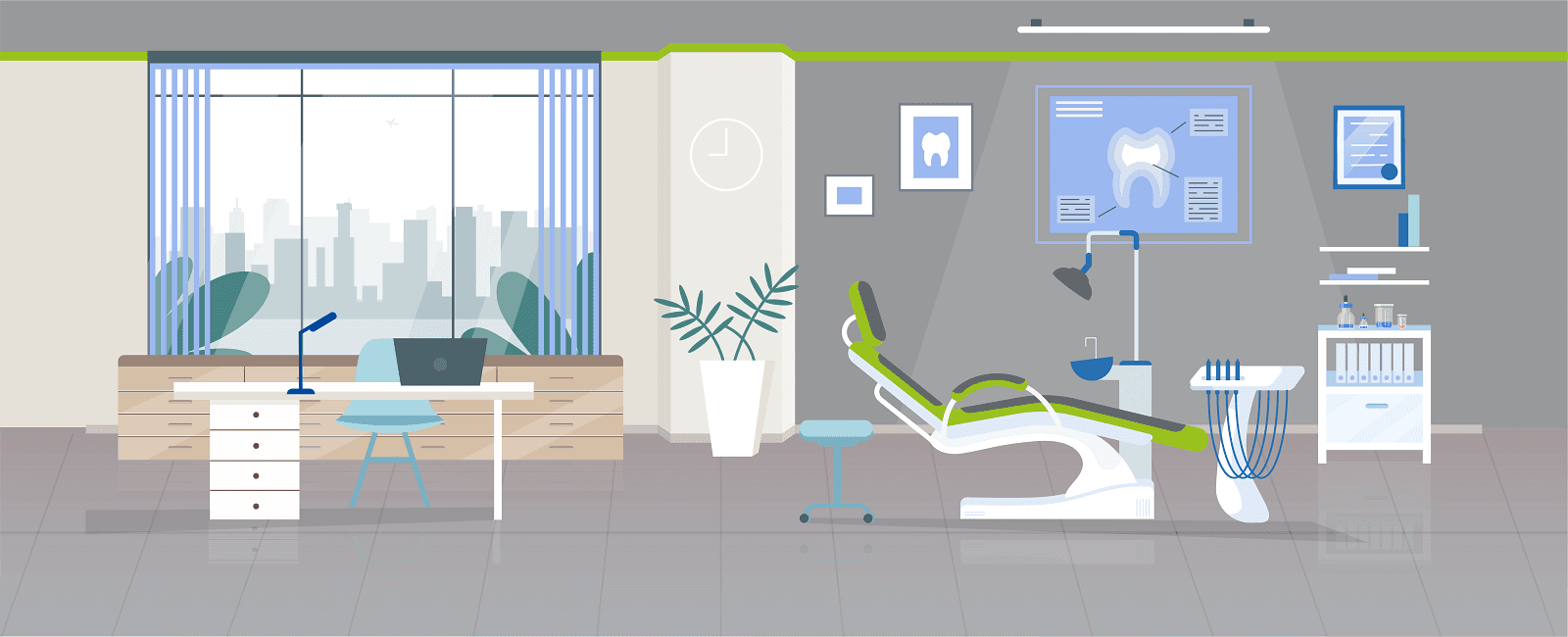 About Sabka Dentist Dental Clinic in Borivali West
Provider of oral healthcare, hygiene and the best dentist in Borivali west at Sabka dentist dental clinic. We stand tall as one of the leading implant and oral healthcare brands in India.
With the state of the art and updated facilities, we are forerunners in providing dental implants and dentistry throughout your city, Mumbai. Through our various dental clinic's set-up across the city, Sabka dentist dental clinic in Borivali west is one of them.
We strive to cater to different specializations that aim towards providing you with high quality and dental solutions at your convenience, wherever and whenever you need.
We, sabka dentist, have the best dentist in Borivali west to help you throughout your treatment. Our dental clinic in Borivali west offers treatments across several spectrums of dentistry serving and specializing, across different areas of dentistry from endodontists to implant experts, orthodontists, to smile designers and surgeon.
Whether it be a smile correction treatment or root canal treatment, tooth whitening or any other dental problem, we are equipped and skilled in providing you the actions most suitable to your dental needs and requirements.
Great dental health and upkeep results in much confident you are what we at Sabka Dentist Dental clinic in Borivali west believe in.
Treatments provided at Dental Clinic in Borivali west
Checkup and consultation:
At sabka dentist in Borivali west, we provide patients Consultation and X-rays at free cost and dental checkup at a very low cost. Our expert recommends to each patient for a dental checkup every six months.
Teeth cleaning & scaling: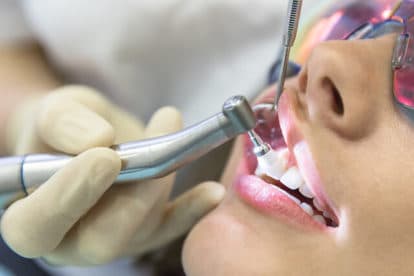 Our dentist in Borivali west recommends to every patient to clean teeth when it is needed. Teeth cleaning prevents teeth from various bacteria, cavities, gum disease, plaque & tartar, and toxins. Plaque and tartar are the shelters of bacteria, so it is necessary to clean plaque and tartar to prevent gum disease.
Teeth cleaning and polishing gives patients a bright and cheerful smile on their faces.
Dental implant:
Having implant to keep in mind the structure, size, and function of natural teeth, at sabka dentist in Borivali west you will get the services of replacement of missing teeth with artificial teeth.
If you need to replace a few or all teeth with diligence we are there to help you with implant treatment. It corrects your biting system and you can have your healthy food as natural teeth.
Root canal treatment:
Having toothache, tooth decay, gum disease and tendering of the tooth is caused due to having infected pulp inside the nerve. So RCT is been done to remove the infected pulp or remove the nerve only. Pain is normal in this process and it takes 2 to 3 sessions to done root canal treatment.
Dental crown: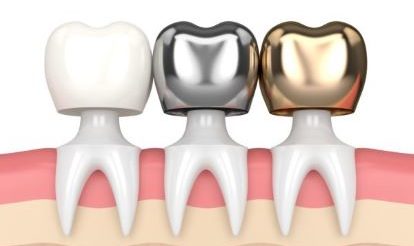 A dental crown is also a known cap. If you have a missing tooth, tooth injury, having Root canal treatment or wisdom teeth to cover the gap or unprepared tooth the crown will be placed which looks as exactly as natural teeth. There are many varieties of crown available at sabka dentist in Borivali west.
Orthodontics:
Having crooked teeth, misaligned teeth which make your smile dull. Deep bite open bite and increased overjet which has to be proper to alter your bite if orthodontist suggests, what all you need to do is orthodontic treatment (Braces). Many types of braces available at sabka dentist in Borivali west.
Tooth extraction :
The need for extraction of a tooth when patients have wisdom teeth, tooth injury, tooth decay, infected teeth( if not possible from RCT), then the removal of teeth is
Replacement of missing teeth: Patients can opt for removable dentures or fixed bridges, crowns, implants.

Dental bridges: The bridges are the procedure of fixing a crown with the support of adjacent teeth to place the crown.
Oral surgery:
We have the facility to do oral surgeries for example removal of impacted wisdom teeth. Also, surgery to insert dental implants, pre-prosthetic surgery, etc.
How to chose right Dental Clinic
Everywhere and anywhere we have some people whom we ask about every solution to every problem. And if we are new to an area we just normally search on the internet. So have you ever thought about having dental checkups or, do you have any dental issues? So ask your family members, friends, relatives and try to reach us.
The place where all your dental concerns and inhibition will come to an end is Sabka dentist in Borivali west. Our dentist in Borivali west is expertise in all dental areas. We at Sabka dentist in Borivali west provide you the treatment at very affordable costs with a healthy and comfortable environment.
Our friendly and cooperative staff is always there to help you throughout your treatment.
Book an appointment or please call us on 022 4880 6488.
How can Sabka dentist help?
We strongly believe in our vision which is- "the sole meaning of life is to serve everyone".
At sabka dentist dental clinic in Borivali west, we want to provide dental services to one and all, and to make a mark of being able to provide good dental services available to across the city and country.
Sabka dentist has the largest chain of dental clinics all over 5 cities. In any region, if people search for clinics they have a sort of fear to have dental treatments whether it is related to pain, dentists and cost.
People lookout for the best dentists at an affordable cost.We at sabka dentist provide the most affordable price which you ever find anywhere. At many treatments where customers find it a bit expensive we sabka dentist provide at very less cost, you can check the price list of treatments.
We have the best panel of 550 experts with us onboard combined with the best equipment for any dental issues. Our experts have done over 10 million successful treatments. The experts will make sure to provide the best treatment and take care of the health of teeth.
Tell me more about Sabka Dentist, Borivali West
In case you are particular about your dental health care, you ought to choose the best when it comes to oral checkups and treatments. Sabka Dentist is consistently graded as among the best dental clinics in Borivali West, Mumbai.
At Sabka Dentist, patients not just receive top class treatment for their tooth concerns, but will also get to enjoy among the best in-clinic patient experience across India. No matter the background or occupation of an individual, we make certain that all our patients feel at ease and experience no problems when approaching or getting their issues across to our dental specialists.
We are some of the top dental clinic chains in Borivali West, Mumbai, and have a legacy that is unmatched by any other dental clinic in Borivali West, Mumbai, India. Our dentists are some of the best dentists in Borivali West, Mumbai.
Sabka Dentist often makes it to the list of best dental hospitals in Borivali West, Mumbai, owing to our excellent team of dental specialists and surgeons, and advanced facilities within our dental clinics.
Sabka Dentist was founded way back in October 2010, with a single facility in Vile Parle. Currently, we have grown to around more than a 100 clinics in Mumbai, Pune, Ahmedabad, Surat, Bangalore, Navi Mumbai, Thane.
Our team works to encourage better oral health and aid individuals to truly feel and look good, and proudly carry their smiles. No wonder, resulting from our team's commitment and vision to help spread smiles across the world, we have frequently managed to get on the list of top dental hospitals in Borivali West, Mumbai.
So, next time you plan to visit a 'teeth hospital in Borivali West', Mumbai, we should be at the top of your list of dental hospitals in Borivali west, Mumbai.
Consider us your own 'Sabka Dentist'; our dentists are some of the best dentists in Borivali West, Mumbai, and we can help you with your tooth troubles so that you can carry on and spread happiness across with your wonderful smile.
Good tooth cleaning at reasonable price.

Sonu Sharma
11:51 28 Apr 22
The experience was good. The doctor checked and explained the procedure very well.

Rajesh Amburle
11:44 25 Mar 22
I opted for aligner treatment. My treatment last for 10 months and am satisfied with the end result . Whole experience was very smooth and proper guidance was provided by Dr. Rucha at every step. Would highly recommend it !

Omkar Pawaskar
10:18 16 Mar 22
I have got braces treatment done from Sabka dentist.It was indeed a very good experience ,i was very scared in the beginning since i had not undergone any kind of dental treatment before but Dr. Rucha Kadam & the whole team(receptionist,helpers,visiting doctors) made the whole process right from explaining the treatment ,pricing, operating to extraction everything easier & smooth for me .I really appreciate the before & after service of the team especially Dr.Rucha for being always there for the help needed.I would highly recommend people to opt for Sabka dentist- Chamunda circle branch for any kind of dental treatments.Thank me later ;)

Sneha Devadiga
12:12 10 Mar 22
Thanks Dr. Sagar S. for helping out on my case and taking necessary care.

Sandeep Ganiga
15:26 02 Mar 22
Great customer service on point as well as they keep regular check up on their patients by calling them.

akshar soni
12:57 01 Mar 22
I gave 4 stars because it is closer to my place and the doctor and staff was very good.Dr.Rucha is very friendly and does the job well.

Peter Pereira
07:24 14 Feb 22
Best doctor and staff welcome. Dr.Rucha best doctor and very light hand best service in dental cleaning and reasonable price value for money

Mitesh Desai
18:04 08 Feb 22
It's nice place to get the solution of any dental problems

Arpit Seth
18:08 30 Jan 22
It's been a year now that I started my teeth alignment treatment at Sabka Dentist, Borivali West, under Dr. Rucha and Dr.Ansil, and I still have few more months to go. No issues with any of their services yet. The management sometimes calls and check with me if the treatment process has been going well. Moreover, due to their easy emi payment option, I was able to complete my remittance comfortably. Would surely recommend Sabka Dentist.

The doctor was very polite and also got a quick solution to my problem.

Jisha Maniar
13:07 12 Jan 22
My experience with Sabka dentist Borivali Chamunda...very good staff & hygiene, very happy with the treatment & care given by Dr Rucha Kadam

deepa pujara
15:22 03 Dec 21
I've been going to Sabka dentist for many years. I had gaps between my teeth, they suggested to go for aligners. My treatment got done within a year. I am happy with the end results. :) Thanks to Dr. Rucha and the entire team.

Illona Fernandes
05:54 24 Nov 21
Blindly trust for all my dental needs.. its our family dental clinic.. efficient doctors.. if a specialist is required they arrange immediately.. they are not reluctant to share their numbers in case of emergency, always answer calls and patiently clear doubts no matter how silly the query maybe.. KEEP UP THE GREAT WORK AND THANK YOU FOR YOUR CONTINUOUS ATTENTION

Great service and very friendly doctors. I am getting braces and thought it would be a daunting experience. But they made it super easy for me.

Suraj Agarwal
07:02 15 Nov 21
Visited the clinic after a friends recommendation. Found the doctors to be friendly. Dr Rucha explained the issues perfectly and with simplicity. Got a Root Canal done, and to my surprise the treatment was painless and comfortable.Very much recommended for all your dental problems and they make you feel comfortable throughout the treatment.

oZuma prashant
09:30 23 Oct 21
Completely satisfactory treatment given by doctors. Well done Sabka Dentist.

Sunil Chavan
16:15 16 Oct 21
Dr.Rucha thank you for helping and resolving all the queries. 5* to hygiene standards and all COVID precautions.

PRASHANT MEHTA
16:15 09 Oct 21
I had a relapse of my previously done braces treatment by another orthodontist. My case was a bit unique and so were my requirements. Sabka dentist gave me a solution suiting my needs and I am satisfied with my treatment so far. I have been a happy patient since 10 months now.

Mansi Gosalia
10:24 09 Oct 21
Neeta B.Recently I needed to visit a dentist to bridge the gap bet my teeth.. I visited Sabka Dentist Borivali Chamunda circle … I was treated by Dr. Rucha Kadam… A very polite person and thorough with her knowledge and great patience and light with her hands while treatment.. Excellent service and all the precautionary measures were taken care properly regarding COVID … I never thought that I will have a nice experience with a dentist 😅

neeta bendale
17:12 06 Oct 21
dr pratima surana and the staffs they were excellent .correct advice giveni hv done cleaning of my teeth .today i visited for cleaning.Dr Rucha kadam ...she on asking gv me confident .she will do the best.SHE DID IT .SHE CLEAN MY TEETH wth in 20 mnt.no pain ...sensitivity first time. for which she was confidentshe was best in nature.talking wth respect.and must have done good job.suggesting ppl to visiti once dr rucha for sure.i did cleaning and polishing.thank u dr Rucha....Sabka dentist

Mitesh Vyas
08:14 27 Sep 21
Dr. Rucha was too good within few minutes scaling was done a good team to handle customers thanks Bhavika for helping in for an easy appointment at clinic

I have done my crown replacement from Dr. Rucha. She is really gentle and helpful.She is the perfect one to get your treatment done from. Thank you Dr. Rucha for the perfect crown.😊

Komal Mistry
17:24 09 Sep 21
Good experience .. very well maintained clean and hygiene clinic .. affordable rates and services

shweta santdasani
04:43 03 Sep 21
The best ever dental treatment i have got, specifically and specially mentioning Dr Rucha, she was so gentle and light with her hands while working on my teeth, the usually felt irritation at dental treatments was not at all experienced by me under the hands of Dr Rucha.💯 Her comforting personality also made me instantly comfortable. Kudos.

Amit Mulchandani
10:00 25 Aug 21
1st visit of dentist.very happy with treatment given by Dr.Rucha kadam.staff is also very polit..😇😇😇😇😇

Good experience and dr and staff are very good

Santosh Yadav
13:52 19 Aug 21
Why i am giving 5star because best service good people my first time visit is the best visit ever

Shlok Bapardekar
15:34 18 Aug 21

Nimesh Divekar
09:32 13 Aug 21
Good treatment. Dr Rucha made me comfortable while my dental treatment and guided me properly for post treatment medicines.

Vanita Zende
04:43 06 Aug 21
It was really good and it actually didn't pain at all. Dr. Rucha is the perfect one to get your treatment done from. Thank you for the painless treatments. :)

Varun Parmar
13:44 05 Aug 21
Getting an appointment is very easy and quick. The staff is responsive and friendly. Would like to thank Dr. Rucha. Highly skilled and excellent with her work. Explained about her diagnosis in detail.It was my first time to a dentist and I would highly recommend anyone to get their check up done here.

Sherwyn Ferreira
17:46 04 Aug 21
I have been to sabka dentist chamunda clinic for my implant treatment .. Dr. Rucha explained me treatment very well, completely satisfied with results, Receptionist bhavika was soft spoken and managed my appointment very well. Support staff shraddha well trained . Overall my experience was great.Do visit them for any dental problems.

Aarti Zendekar
10:35 31 Jul 21
Very good explanation by consultant

Nagendra Nishad
10:34 31 Jul 21
I have done my treatment.such a nice staff. Dr Rucha explained me about my treatment.Bhavika also take care about my follow up and call me. Thank you Team Sabkadentist

Sushil Shivalkar
07:20 28 Jul 21
I'm visiting sabka dentist since 2019 and I'm elated with the orthodontic treatment that I'm getting here. The best part about SD Chamunda Circle is their staff and the doctors, they are very well trained, polite, helpful and accommodative.

Priya Singh
11:20 23 Jul 21
Cleaning done by dr.rucha.very satisfied.very well explan before after process.staff also very polite.overall best dental clinic..

Chandra Vyas
15:27 17 Jul 21
Nice treatment given by Dr rucha.all staff is very nice. N polite... Thank you.

Minty Gaikwad
13:05 17 Jul 21
Great. Its clear to the point. No unnecessary treatment and charges.

Devendra Newaskar
11:43 14 Jul 21
I had a wonderful experience. Usually I hate visiting a dentist but Dr. Rucha made my experience really comfortable.

Avni Italiya
06:32 13 Jul 21
Very satisfied with the consultation done by Dr. RUCHA. She is very good with her diagnosis. Highly recommended.Staff is very efficient!

Mohini Kadam
08:24 07 Jul 21
I consulted Dr. Rucha at sabka dentist she gave detail explanation about tooth issue and aloberately explained detail solution for the problemI would like to thank her for appropriate guidance

Chetna Sanghavi
13:43 25 Jun 21
Doctor rucha kadam she had done very good treatment nd still now i had tried to so many dentist for teeth cleaning but it was a best experience without any pain thankyou madam

keval pathak
06:34 25 Jun 21
I had great experiance... Dr n whole staff are amazing... they maintain good hygiene...

Samiksha Dabade
19:29 22 Jun 21
Very nice clinic for Dental Treatment and teeth alignment. They take good care of patients by regular followups. Dentists and the staff here is very friendly and cooperative.

Shriyasha Tari
10:06 22 Jun 21
It was a pleasant experience at Sabka Dentist, Chamunda circle Borivali West. The staff here are welcoming, friendly. Dr. Rucha, who treated my scaling and cleaning, is an expert in her job and I highly recommend everyone for any Dental treatment. They take proper patients details and precautions to adhere to the covid protocols. Overall I'll say Sabka dentist is one stop destination for any dental treatment.

NIKHIL JAIN
11:06 12 Jun 21
Happy with the treatment.

Lalita Mhavarkar
06:12 06 May 21
Very prompt ,perfect advice and complete treatment.

Ashvin Jain
10:27 21 Apr 21
I would recommend this dental clinic, especially for major treatments as they have affordable EMI options and the dentist is thorough at work. The patient is at ease as the dentist, the staff is co-operative and trustworthy. Keep up the good work. Cheers ✌

My experience is very nice. Doctor checked carefully n advised me how to care my teeth n gave suggestions for that . She is so kind n also professional. I would like to visit n off course will suggest to my friends to Sabka dentist.

Sunita kamble
18:47 05 Apr 21
Nice facility and service

Harinarayan Rai
14:04 17 Mar 21

Robin Sequeira
06:42 13 Mar 21
It was comfortable and pain free

It was good consultant they are providing better service to us

Rajan Gupta
06:48 09 Mar 21
Done my implant surgery its was good experience and dr varsha

Nitu Goyal
09:25 08 Mar 21
Been visting here for around 4 times best services especially for cleaning and dental cavities

zakkai dmello
13:17 06 Mar 21
Doctors are very nice. very cooperative and guiding very nicely. Dr.Ansil did my braces treatment very nicely and accurately.

Fagun Vora
10:48 06 Mar 21
Hi my name is kapil muni.Recently done dental treatment at sab ka dentist chamunda circle borivali(west). Very much satisfied. Very professional service.really taking care of their custmor in the best Possible and very professional way.With out any doubt i can give 5 star ranking to whole staff.

Kapil Muni
13:38 05 Mar 21
Good service. Covid precautions well taken care off.

Dr.Shalony Shah
09:33 03 Mar 21
Amazing experience . Dr. Rucha made me feel very comfortable and my teeth are sparkling

sonali parmar
10:47 05 Feb 21
I recently had my wisdom extraction surgery performed by Dr. Mohile, assisted by Dr. Rucha. It was an extensive affair handled gracefully by this team.Dr. Rucha in particular could not have been more helpful, kind, sympathetic and reassuring. It made all the difference to me as an individual who had undergone a dental surgery for the first time. She was there for me throughout and after the surgery, no matter the time at which I dropped in messages or calls to ask questions. She also very efficiently helped me with the aftercare and bleaching treatment. I am genuinely grateful to her for all her support and hope that she keeps up the good work!

Prachi Bendale
08:13 05 Feb 21
My mom just got done with her Root canal Surgery today from Sabka dentist, The surgery was done by Dr. Rucha.I really appreciate her for such great support, the surgery went really smooth and very comfortable. My mom is really happy post surgery, initially she was really nervous but Dr. Rucha really took a good care of her.Really appreciate her efforts and kindness..Thank you to Sabka dentist and Dr. Rucha so much once again for everything !! 😊

jairaj joshi
16:44 04 Feb 21
Friendly and understanding doctors. Amazing staff and they carry out the treatment really well. For braces do contact Dr.Sagar Salunke, he's one of the best.

Avanya Sharma
12:51 04 Feb 21
Good Experience and I go same clinic at Mandpeshwar Road Borivali west is 2nd time dr.RUCHA KADAM is very good and with me she behaviour also very good I suggest my group for visit one time at Sabka dentist clinic any where in Mumbai and India my personal Experience is very good i give Rating 5stars *****

PUJA ESTATE AGENCY Rajubhai Dedhia
07:48 23 Jan 21
Sabka dentist provide best service as compare to any other dentists.Doctor and other staff is very friendly and polite.And fees are reasonable compare to any other dentists .


Ankit Gawade
15:01 06 Jan 21
Very helpful, cooperative and supportive. Done with my cleaning services, happy with the services.

Aniket Jain
10:24 26 Dec 20
Treatment & gesture of Dr. Rucha was very good & friendly. Right guidance was given during our treatment

Theresa D'souza
11:29 23 Dec 20
Great staff.Really happy with the treatment provided by Dr.Rucha.Surely recommend it.

Prajakta Prabhavalkar
16:13 12 Dec 20
I have been visiting the borivali branch for a few years now and had a good experience with all the doctors here, especially Dr. Rucha who goes out of her way to check up on how you are doing post treatment. Would recommend this place if you plan to do any major surgeries or treatments as they have skilled specialists.

Jessica Daniel
10:17 11 Dec 20