Dental Clinic in Borivali West
Address: Shop no.4, Nimesh Kunj, Opp Jain Mandir, Mandpeshwar Road Near Gokul Hotel, Borivali West , Mumbai, Maharashtra – 400092
Monday – Saturday 10 AM – 7 PM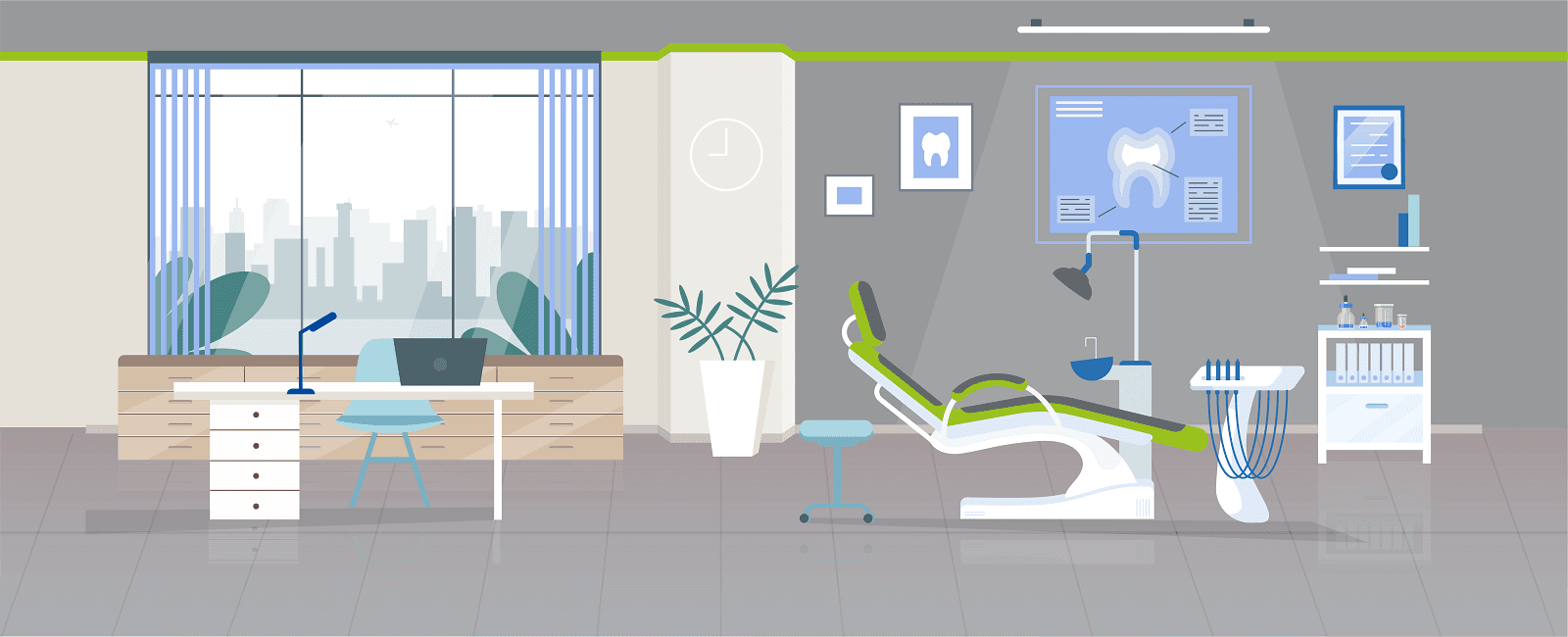 I'm visiting sabka dentist since 2019 and I'm elated with the orthodontic treatment that I'm getting here. The best part about SD Chamunda Circle is their staff and the doctors, they are very well trained, polite, helpful and accommodative.

Priya Singh
11:20 23 Jul 21
Blindly trust for all my dental needs.. its our family dental clinic.. efficient doctors.. if a specialist is required they arrange immediately.. they are not reluctant to share their numbers in case of emergency, always patiently answer calls and doubts no matter how silly the query maybe.. KEEP UP THE GREAT WORK AND THANK YOU FOR YOUR CONTINUOUS ATTENTION

Always a pleasure to be there

Prabodh Juneja
08:20 19 Jul 21
Cleaning done by dr.rucha.very satisfied.very well explan before after process.staff also very polite.overall best dental clinic..

Chandra Vyas
15:27 17 Jul 21
Nice treatment given by Dr rucha.all staff is very nice. N polite... Thank you.

Minty Gaikwad
13:05 17 Jul 21
Great. Its clear to the point. No unnecessary treatment and charges.

Devendra Newaskar
11:43 14 Jul 21
I had a wonderful experience. Usually I hate visiting a dentist but Dr. Rucha made my experience really comfortable.

Avni Italiya
06:32 13 Jul 21
Very satisfied with the consultation done by Dr. RUCHA. She is very good with her diagnosis. Highly recommended.Staff is very efficient!

Mohini Kadam
08:24 07 Jul 21
I consulted Dr. Rucha at sabka dentist she gave detail explanation about tooth issue and aloberately explained detail solution for the problemI would like to thank her for appropriate guidance

Chetna Sanghavi
13:43 25 Jun 21
Doctor rucha kadam she had done very good treatment nd still now i had tried to so many dentist for teeth cleaning but it was a best experience without any pain thankyou madam

keval pathak
06:34 25 Jun 21
I had great experiance... Dr n whole staff are amazing... they maintain good hygiene...

Samiksha Dabade
19:29 22 Jun 21
Very nice clinic for Dental Treatment and teeth alignment. They take good care of patients by regular followups. Dentists and the staff here is very friendly and cooperative.

Shriyasha Tari
10:06 22 Jun 21
It was a pleasant experience at Sabka Dentist, Chamunda circle Borivali West. The staff here are welcoming, friendly. Dr. Rucha, who treated my scaling and cleaning, is an expert in her job and I highly recommend everyone for any Dental treatment. They take proper patients details and precautions to adhere to the covid protocols. Overall I'll say Sabka dentist is one stop destination for any dental treatment.

NIKHIL JAIN
11:06 12 Jun 21
Happy with the treatment.

Lalita Mhavarkar
06:12 06 May 21
Very prompt ,perfect advice and complete treatment.

Ashvin Jain
10:27 21 Apr 21
I would recommend this dental clinic, especially for major treatments as they have affordable EMI options and the dentist is thorough at work. The patient is at ease as the dentist, the staff is co-operative and trustworthy. Keep up the good work. Cheers ✌

My experience is very nice. Doctor checked carefully n advised me how to care my teeth n gave suggestions for that . She is so kind n also professional. I would like to visit n off course will suggest to my friends to Sabka dentist.

s- p.s kamble
18:47 05 Apr 21
Nice facility and service

Harinarayan Rai
14:04 17 Mar 21

Robin Sequeira
06:42 13 Mar 21
It was comfortable and pain free

It was good consultant they are providing better service to us

Rajan Gupta
06:48 09 Mar 21
Done my implant surgery its was good experience and dr varsha

Nitu Goyal
09:25 08 Mar 21
Been visting here for around 4 times best services especially for cleaning and dental cavities

zakkai dmello
13:17 06 Mar 21
Doctors are very nice. very cooperative and guiding very nicely. Dr.Ansil did my braces treatment very nicely and accurately.

Fagun Vora
10:48 06 Mar 21
Hi my name is kapil muni.Recently done dental treatment at sab ka dentist chamunda circle borivali(west). Very much satisfied. Very professional service.really taking care of their custmor in the best Possible and very professional way.With out any doubt i can give 5 star ranking to whole staff.

Kapil Muni
13:38 05 Mar 21
Good service. Covid precautions well taken care off.

Dr.Shalony Shah
09:33 03 Mar 21
Amazing experience . Dr. Rucha made me feel very comfortable and my teeth are sparkling

sonali parmar
10:47 05 Feb 21
I recently had my wisdom extraction surgery performed by Dr. Mohile, assisted by Dr. Rucha. It was an extensive affair handled gracefully by this team.Dr. Rucha in particular could not have been more helpful, kind, sympathetic and reassuring. It made all the difference to me as an individual who had undergone a dental surgery for the first time. She was there for me throughout and after the surgery, no matter the time at which I dropped in messages or calls to ask questions. She also very efficiently helped me with the aftercare and bleaching treatment. I am genuinely grateful to her for all her support and hope that she keeps up the good work!

Prachi Bendale
08:13 05 Feb 21
My mom just got done with her Root canal Surgery today from Sabka dentist, The surgery was done by Dr. Rucha.I really appreciate her for such great support, the surgery went really smooth and very comfortable. My mom is really happy post surgery, initially she was really nervous but Dr. Rucha really took a good care of her.Really appreciate her efforts and kindness..Thank you to Sabka dentist and Dr. Rucha so much once again for everything !! 😊

jairaj joshi
16:44 04 Feb 21
Friendly and understanding doctors. Amazing staff and they carry out the treatment really well. For braces do contact Dr.Sagar Salunke, he's one of the best.

Avanya Sharma
12:51 04 Feb 21
I gave 4 stars because it is closer to my place and the doctor and staff was very good.

Peter Pereira
09:19 01 Feb 21
Good Experience and I go same clinic at Mandpeshwar Road Borivali west is 2nd time dr.RUCHA KADAM is very good and with me she behaviour also very good I suggest my group for visit one time at Sabka dentist clinic any where in Mumbai and India my personal Experience is very good i give Rating 5stars *****

PUJA ESTATE AGENCY Rajubhai Dedhia
07:48 23 Jan 21
Sabka dentist provide best service as compare to any other dentists.Doctor and other staff is very friendly and polite.And fees are reasonable compare to any other dentists .


Ankit Gawade
15:01 06 Jan 21
Very helpful, cooperative and supportive. Done with my cleaning services, happy with the services.

Aniket Jain
10:24 26 Dec 20
Treatment & gesture of Dr. Rucha was very good & friendly. Right guidance was given during our treatment

Theresa D'souza
11:29 23 Dec 20
Great staff.Really happy with the treatment provided by Dr.Rucha.Surely recommend it.

Prajakta Prabhavalkar
16:13 12 Dec 20
I have been visiting the borivali branch for a few years now and had a good experience with all the doctors here, especially Dr. Rucha who goes out of her way to check up on how you are doing post treatment. Would recommend this place if you plan to do any major surgeries or treatments as they have skilled specialists.

Jessica Daniel
10:17 11 Dec 20
It is very pleasant experience at Sabka Dentist-Boriwali. Dr.Varsha Jadhav is a wonderful person and surgeon who made me feel comfortable and was concerned about my pain/ feelings while treating me. Her dedication and skill is appreciated. Even the assisting staff was genuinely very helpful and cooperative. I am going through implant programme and hope and expect excellent results finally. Would certainly recommend to my friends/family. Thank you.

Nilambari Jacob
14:58 14 Oct 20
The best and coolest dentist i have ever met... 🙌🙌

Eliston Fernandes
10:16 08 Oct 20
Very welcoming staff and a very friendly Doctor! Dr.Rucha made me feel very comfortable with her procedures and I'll definitely be visiting and taking consultation from her.

Nakshi Shah
08:14 23 Sep 20
Wonderful experience. Absolute quality treatment by Dr. Rucha Kadam.

Jaymin Modi
07:29 23 Sep 20
In this Covid situation,sabka dentist clinic is taking utmost care with the hygiene and appointments are well spaced out.Dr Rucha is very informative and skilled with her work.Would visit again for sure

Sandeep Kadam
08:56 22 Sep 20
I am undergoing orthodontic treatment at sabka dentist, Chamunda circle. As part of my treatment, I had to extract few teeth to make space for the braces. Dr. Rucha at the clinic did the extraction for me. She did an exceptionally good job and i must really commend her for her patience, encouragement and support. She is very efficient, continuously talking to you to address your fears. Even post care, she keeps in touch to ensure you are recovering and following the instructions. Thank you doctor.My orthodontist is Dr Sagar. He is a very good doctor. Never rushes you, addresses all your queries. He is knowledgeable and suggests options most suited for you. It has been a wonderful experience to be his patient. I recommend Dr Sagar for your orthodontic requirements. Thank you doctor.The staff are well trained and polite. Especially, Ms. Veda

jyotsna nair
08:52 22 Sep 20
Hygiene and sanitisation at its best ... very much satisfied with the service given by dr. Rucha kadam ... highly recommended

Amruta Pawar
08:42 22 Sep 20
The staff here are welcoming, friendly and made me feel at ease before, during and after each procedure. Amazing customer care by all the staff. I highly recommend coming here for any treatment that's needed. Dr Rucha Kadam and Dr Sagar are wonderful! They are thorough, calming and informative.

atish kelkar
14:44 17 Sep 20
Excellent service, great hygiene n a very qualified doctor (Dr. Pratima S.) as well as assistant staff who explains n makes the patient very comfortable.

Shaila Kadav
04:44 18 Mar 20
Treatment was good and explained by dr. Jyoti

Sagar Shah
15:11 09 Mar 20
I came to sabka dentist Dr pratima guide me proper treatment excellent

I had undergone RCT at your clinic and regularly visit your centre for check up and cleaning of tooth.All the Doctors and staff members of this centre are very cooperative and generous. They provide the treatment facility with proper careI appreciate this clinic for its service and related issues. Thanks Sabka Dentist for your support to provide a good facility for Dental care.With warm regards and Happy Holi to your teamUmanath MishraSai BABA NagarBorivali WestMumbai

Uma Nath Mishra
12:05 09 Mar 20

Gopal Yadav
15:29 06 Mar 20
waiting for exiting offers , for self ligating braces . for myself

Very much impressed with the dental service provided by the Sabka dentist Borivali west team. It is best in the locality.Well qualified and skilled doctors. Well organized process and experience staff. The time management is superb, you can ask for immediate appointments and they will manage for you.Prompt response for calls.I have gone through my scaling and cleaning , Dr. Jyoti gave me a proper treatment plan. While cleaning the some part of my tooth area ,she told me if u feel any pain please let me know by raising hand or your finger. None of the doctors have ever been so helpful. Looking forward for next appointment.

arvind upadhyay
17:31 24 Feb 20