Dental Clinic in New CG Road
Address: Shop – 104, First Floor, Setu Square, Sona Cross Roads, New CG Rd, Chandkheda, Ahmedabad, Gujarat 382424
Monday – Saturday 11 AM – 8 PM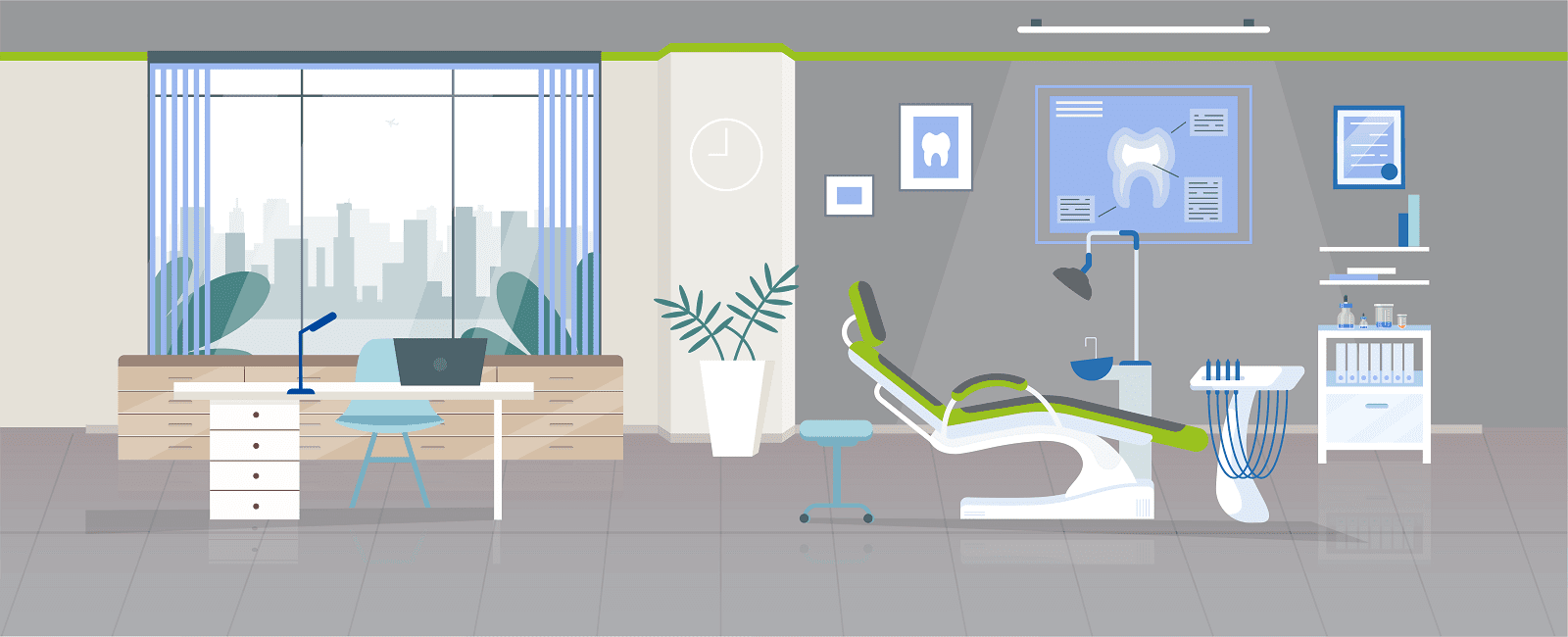 Sabka Dentist – New CG Road, Ahmedabad
You being a Gujarati, we know you love food ! Gujarati's a big time foodie, thepla, dhokla, fafda, jabeli, hadwa, undhiyu etc. Oh, I know your mouth is watering now!
So, after all serving on all these delicious delicacies, you have enjoyed but your teeth must be craving for care! We generally tend to forget about our dental care, right ?!
The dental clinic in Ahmedabad New CG Road, Sabka Dentist is offering you what you exactly need, the care for your teeth to have healthy teeth, free from all dental issues. You may think that teeth are not so important organs of your body, but imagine without teeth how would serve on all these amazing delicacies, so it's important that you take care of your teeth and give it equal importance as other organs.
Sabka Dentist is a renowned name all over India. We offer you the best dentist in Ahmedabad New CG road. We are always figure in the list of best
dental hospital in ahmedabad
new CG Road providing the best dental clinic services. We are improving on a daily basis to serve all your dental problems so that you need not go anywhere and we are a one stop solution to your teeth problems.
Treatments at Sabka Dentist CG Road Branch, Ahmedabad
We offer a wide variety of services according to our clients and always tailor made according to your needs, have a look at our basketful of services of Sabka Dentist :
How to find a dentist in Ahmedabad near New CG Road
Finding good dentists is a tiresome task, right? Well, leave all your worries behind and have a look at some basic guidelines to find a top dentist in Ahmedabad New CG Road.
Match your convenience to visit and clinic timings as well as proximity of the clinic.
Ask your friends and family regarding the clinic's services, staff, hygiene and most importantly the environment.
Check the reviews of other patients on popular platforms to gauge whether they follow proper procedures, standards and value for money factor.
Make sure the dentists are well qualified with proper accreditation.
How can Sabka Dentist – New CG Road help
Our vision will always remain to serve you with utmost care and in the most harmonious manner. Sabka Dentist will hand hold you in complete treatment so that you feel satisfied and amazed with your warmth.
The dental clinic in Ahmedabad's new CG Road is equipped with all the latest tools and the environment is very pleasant for you to visit us always. The dentist in ahmedabad new cg road, Sabka Dentist will make sure you have proper follow ups so that you do not miss up on regular dental checkups to prevent dental problems.
So visit Sabka Dentist New CG Road Branch in Ahmedabad today, you can walkin into the clinic at Shop – 104, First Floor, Setu Square, Sona Cross Roads, New CG Rd, Chandkheda, Ahmedabad, Gujarat 382424 or call on 090811 06655
More information on Sabka Dentist Dental Clinic near New CG Road Ahmedabad
If you are one of those individuals who are particular about your dental care, you should select the best when it concerns dental checkups and treatments. Sabka Dentist is frequently ranked as among the best dental clinics in New CG Road, Ahmedabad.
At Sabka Dentist, people not only receive top-notch treatment for their tooth complications but also get to experience one of the best in-clinic patient experience across India. Regardless of the background or occupation of an individual, we make certain that all our patients feel comfortable and face no concerns when approaching or getting their dental issues across to our dentists.
We are some of the top dental clinic chains in New CG Road, Ahmedabad, and have a legacy that is unrivaled by any other dental clinic in New CG Road, Ahmedabad, India. Our dentists are some of the best dentists in New CG Road, Ahmedabad.
Sabka Dentist often makes it to the list of best dental hospitals in ahmedabad, New CG Road,  owing to our wonderful team of dental experts and doctors, and cutting-edge facilities within our dental hospital in ahmedabad. Sabka Dentist was established way back in October 2010, with a single medical clinic in Vile Parle.
Currently, we have grown to around more than 100 clinics in Mumbai, Pune, Ahmedabad, Surat, Bangalore, Navi Mumbai, Thane. Our team at Sabka Dentist works to encourage better oral health and help people to truly feel and look good and proudly carry their smiles.
No wonder, because of our team's perseverance and vision to help spread smiles across the world, we have consistently managed to make it on the list of top dental hospital in ahmedabad in New CG Road.
Hence, the next time you are planning to visit a 'teeth hospital in New CG Road', Ahmedabad, we should be at the top of your list of dental hospital in ahmedabad in New CG Road.
Consider us your own 'Apna Dentist'; our dentists are some of the best dentists in New CG Road, Ahmedabad, and we will help you with your tooth concerns so that you can carry on and spread joy and happiness across with your beautiful smile.
Nice service ..Well behave staffAnd enjoying a lot.thanks...

Ajay Parmar
13:30 22 Jun 22
Good service nd Treatment

Khusii Daiya
13:13 17 Jun 22

prakash Ishvarbhai
13:31 16 Jun 22
A must try place, good services with reasonable price.

Best treatment nd service 👍

Gupta Shivam
12:55 15 Jun 22
Thankyou for making Dental Treatment so affordable, loving. I always though dental treatment would be expensive and speaking to the doctor would be though. Everything from the briefing of the dental products to the service was excellent. Sabka Dentist is Highly recommended.

Ashley Masih
17:57 07 Jun 22
Such a nice place and very cooperative staff. Thanks Sabka Dentist. And best part of the clinic is there is no any consulting fees.

Niravsinh Parmar
14:09 20 May 22
Nice clean dental clinic with all instrumentsStaff are good and maintain covid guidelinesDentist is also very good and knowledgeable

RAJU PARMAR
08:08 29 Apr 22
Dr Prathiba Is A Great One Doctor She Will Solve My All Problems

Harjeet Singh
06:49 20 Apr 22
It was nice experience to meet Dr. Riddheshwari mam...she explained very well about treatment and all.Nice to meet u sabka dentist ..thank you.

Himshikha Kundara
15:25 19 Apr 22

yanvi Trivedi
19:19 17 Apr 22
I was highly satisfied after meeting Dr. Pratibhe , she was polite, humble ,patient while dealing with my mother in law..she examined carefully them provided a detailed description of what can be done best...she pateintly answered to all our queries.

Sukirty pal
16:26 22 Mar 22
Dr. Pratibha K seem quite good at behaviour and has cleaned teeth of my wife Gita Patel with due diligence, care and thoroughness and at quite satisfaction level.Also she guided for taking care of teeth in detail. She seem quite knowledgeable and treating patient well.

digesh patel
07:34 19 Mar 22

It was a very pleasant experience visiting the clinic also Dr Pratibha was kind enough during the vist.

Kamal Rangwani
08:43 16 Feb 22

Vipul Patel
12:05 15 Feb 22
I am happy to visit Sanka dentist .dr pratibha is too good she is doing painless rct treatment with zirconia crown I will recommend to all my family members

Jayshree Patel
06:32 05 Feb 22
Satisfactory root canal treatment with Zerconium capping and also filling up treatment esp Dr PratibhaKumari explained and treated extremely well. Staff Neha and Hiren also worked and coordinate so well. Very well organized treatment. Will definitely come for future appointments. Thanks. Well done 👍

Bhavesh Darji
05:58 29 Jan 22
I clean my teeth at the sabka dentist . it's a very nice place to treatment your teeth.i am suggest to you go and mee to them.

mohit b bhagat
12:55 20 Jan 22
It was nice pleasent behavior of dr and staff was nice and helpingooperat

Manikchand Manbhawan
01:35 18 Jan 22
It's a great experience. Especially doctor Pratibha helped a lot to turn the painful oral health into a bright and confident smile.The assistance and administration by Ms Neha at this centre are also appreciable.

DIPENDRASINGH THAKUR
13:43 30 Dec 21
धैर्य, एक बहुत ही अच्छा गुण है और यह गुण 'सबका डेंटिस्ट' के पास है जो कि बधाई के पात्र हैं।धन्यवाद।

Rajnarain Maskara
13:33 10 Dec 21
Good experience of all things and check up is also too good and limited price

Nilam Aggarwall
13:25 09 Dec 21
I have successfully completed my treatment with Sabka Dentist...! I am satisfied with the treatment...I had best experience with this...My treatment was done by Dr Rahul Ortho doctor & Dr Pratibha..!Thanks a lot doctor & team..

Ashita Shah
06:22 30 Nov 21
It's having very nice experience with the dentist and looks everything good enough to explain our dental problems with treatment.

Sachin Makwana
14:43 27 Nov 21
Clinic is small in sizeDoctor is experienced and have good knowledgeable

Prashant Dushara
16:52 10 Nov 21
Best service by doctor👨‍⚕👨‍⚕

Naresh Belani
13:52 10 Nov 21
Good service and grate job done by Dr pratibhaPlease once vist there

Me and my wife visit here dr pratibha doing good implant consultantion and good experience .

Ajitbhai Bhavsar
13:47 22 Oct 21
I am very happy to visit sabka dentist, Dr pratibha doing excellent consultation , staff behavior also good . I will tell all once visit there.

Kirad Mahendra
12:53 21 Oct 21
Got my rct and crown done at sabka dentist with Dr Shinal. Very satisfied with treatment.Only appreciation no complain

Jeshing Makwana
07:02 08 Oct 21
I had visited the clinic today, It was really great to visit and see a Doctor there. I feel delighted because they heared my problem with patience and suggested with home remedy too.

Taniya Bhatiya
15:08 04 Oct 21
Dr. Shinal are very good to client, i was so scared to check up and clean up just beacuse its first time but the way she pretent the client just amazing , thought the clean up i only see hers eyes and just done ❤️

Harshil Nagar
12:10 30 Sep 21

Bharat Soni
06:41 28 Sep 21
Very good and better for route canal and bridge treatment.

Vijay Prajapati
10:47 27 Sep 21

Vaishali Parmar
07:44 25 Sep 21
I have wisted at sabka dentist new cg road branch it was awesome experience my mother got root canal treatment with zirconia crown Dr shinal explain everything about the treatment I will refer to all once visit there

Raj RajPuT
06:46 23 Sep 21
Extraordinary specialist doctors. I am very much satisfied with their advice.

17-Reyansh Jain- 3981
11:31 14 Sep 21
Hii, sabka dentist new c g road pe mene 2root canal karva ya Or 2 zarkonia cap dalvaya.. It's was awesome experience.. Good knowledgeable staff nd also good experienced Dr. Shinal madam.. She was tread very well in my teeth. Now I am feeling comfortable in my mouth..Thanks & regards

I have mass cavity in tooth and after root canal treatment its completely gone.Dr.shinal is very good doctor and from my end she root can specialist, also she told everything any treat ment and other dental probelms.In clinic they treat you gently and staff is very co operative

Hardik Parekh
09:44 26 Aug 21
Very good place and professional tooth cleaning done by dr. Shinal.

Had good experience with Doc.as well as staff

Sangita Patel
07:16 06 Aug 21
Dr. Shinal is kind and helpful person, she treated her Patient fairly, she explain every single thing about procedure and how much time it will take for treatment. it is hygienic place, they make sure about everything must be clean and neat. it is good experience for me, everything done perfectly

vineet kumar jeenwal
05:15 06 Aug 21
All staff good n supportive motivated

Bhavu Parmar
07:58 22 Jul 21
Doctor nd staff r all good. Doctor r very knowledgeable nd kindly explain the diagnos and treatment.

krinal shrof
10:22 19 Jul 21
Sir covind 19 ka jo ap agreement singn karvate he us me only for english lengveng ko hi us kiya meri request he ki us me 2 bhasha ko us Karo

Ramesh chaudhary (આર વી)
06:07 13 Jul 21
Good place to visit. Doctor and staffs are very supportive. Dr. Priyanka used to explain all my query calmly. I have nearly completed 1/4th of my treatment and till date my experience is good.

Priya Verma
11:30 26 Jun 21
DR. ISITA PATEL IS GOOD Excellent work done. Dr. and staff behavior also nice .I will tell to all my known to visit once sabka dentistIt's Nice Experience

Arvind Kumar Nayak
14:34 24 Jun 21

RAMESH SOLANKI
14:28 08 Jun 21
Doctors r goodNeat nd cleanHyginicI recommend the people

tripti jha
07:57 08 Jun 21
The doctor had good hands on expertise. It was a good experience.

Sandhya Girish
13:51 19 May 21

Ashok Chauhan
05:23 07 May 21
i am happy to visit sabka dentist . good consultation done by dr priyanka ane they are also followed all precaution covid19

Official_sahilseth 4596
06:55 16 Apr 21

Rahul Dravid
12:59 09 Apr 21
It' was good experience..nice treatment by dr.priyanka Grover..

vadher vibhuti
16:28 07 Apr 21
Follow up is good by team niw will check how much they have taken the charge for root canal

Ranveer Jodha
13:33 07 Apr 21
Excellent treatment done by Dr. Priyanka and staff behavior also nice .I will tell to all my known to visit once sabka dentistIt's Nice Experience

Hiren Makwana
15:31 29 Mar 21
Great experience of Dr Priyanka mam. If you have any problem regarding teeth must visit sabka dentist and meet Dr Priyanka mam. She gives fully cooperation.

Sonal Solanki
13:17 23 Mar 21
Feeling better and good service

Shah Moxit
14:53 18 Mar 21
Excellent treatment done by Dr. Priyanka and staff behavior also nice .I will tell to all my known to visit once sabka dentist.

Vikram Makwana
06:58 17 Mar 21

NIKHIL SHARMA
05:52 13 Mar 21
Fully care against Corona, and very low pain satisfactorily treetment. And very adjustable for patient timing.

Deepak Gupta
15:13 05 Mar 21
Excellent service given by Dr Priyanka Grover and team of sabka dentist.

Deepak Lalwani
14:19 11 Feb 21
I really love the way doctor treat me and the atmosphere of hospital is too good and Staff is also good and friendlyGood to be here

Reet Gogia
12:10 19 Jan 21
I came to know about this facility through social media(Instagram). I had stains on front and inner part of teeth due to smoking sheesha and due to high tea intake.Visited the new c.g.road branch,AhmedabadStaff is great and taking full care of covid-19 measures,Dr.Priyanka Grover and support staff did great job ,cleaning and application both went good.Thanks team.

darshan shelat
08:26 19 Jan 21
It is amazing i can't believe this

Suryakant Parmar
13:59 22 Dec 20
Very good experience, gentle attitude, follow covid precautions, hygienic , over-all good experience in reasonable price

Darshan Jotva
05:19 27 Nov 20
Doctors and staff are good and well trained.

Praful Bavkar
06:18 08 Nov 20
Professional doctor.dr priyanka doing good rct and cap procedure.started with braces.must visit..taking care of covid 19 precaution

neha chaudhary
12:37 21 Oct 20
Very good treatment by Dr. Priyanka and Dr. Aayush👍

Kartika Nair
09:30 06 Oct 20
Nice experience, good staff & doctor's treatment is excellent.

Jayesh Rajpara
11:08 25 Sep 20