Dental Clinic in New CG Road
Address: Shop – 104, First Floor, Setu Square, Sona Cross Roads, New CG Rd, Chandkheda, Ahmedabad, Gujarat 382424
Monday – Saturday 11 AM – 8 PM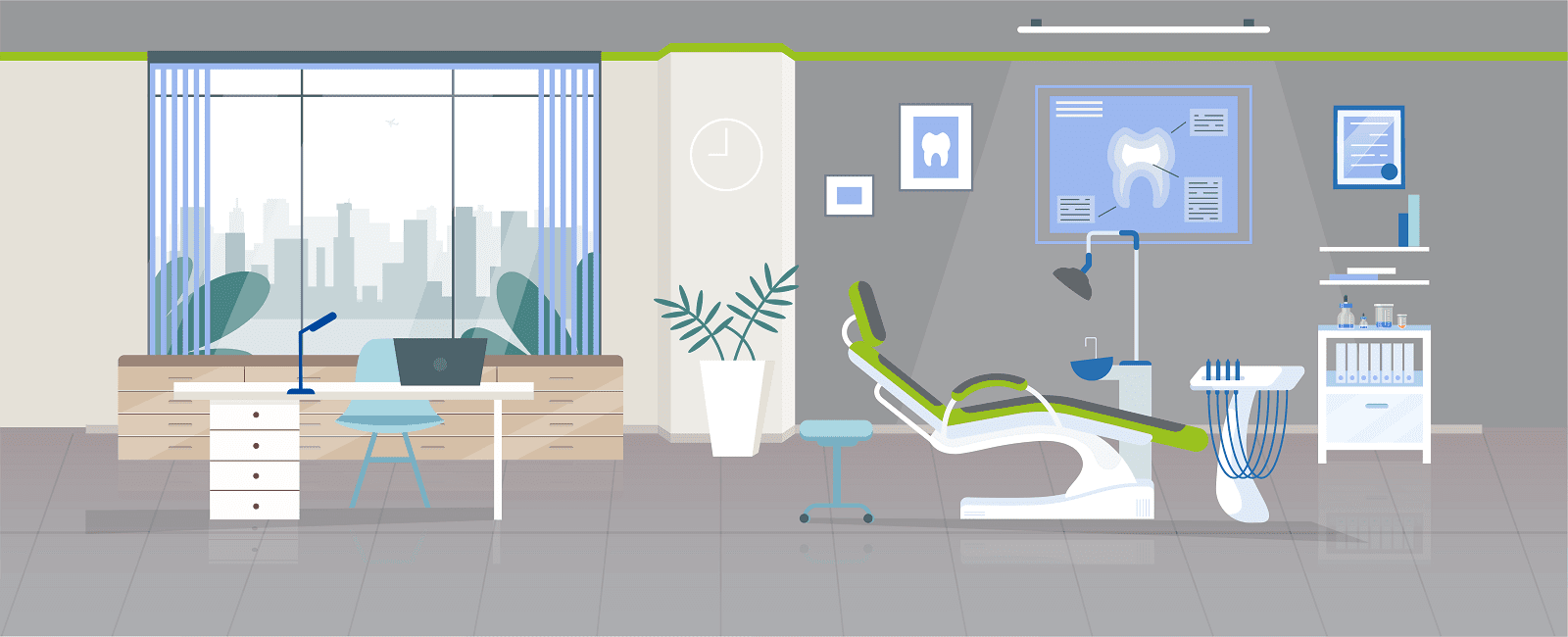 Sabka Dentist – New CG Road, Ahmedabad
You being a Gujarati, we know you love food ! Gujarati's a big time foodie, thepla, dhokla, fafda, jabeli, hadwa, undhiyu etc. Oh, I know your mouth is watering now!
So, after all serving on all these delicious delicacies, you have enjoyed but your teeth must be craving for care! We generally tend to forget about our dental care, right ?!
The dental clinic in Ahmedabad New CG Road, Sabka Dentist is offering you what you exactly need, the care for your teeth to have healthy teeth, free from all dental issues. You may think that teeth are not so important organs of your body, but imagine without teeth how would serve on all these amazing delicacies, so it's important that you take care of your teeth and give it equal importance as other organs.
Sabka Dentist is a renowned name all over India. We offer you the best dentist in Ahmedabad New CG road. We are always figure in the list of best
dental hospital in ahmedabad
new CG Road providing the best dental clinic services. We are improving on a daily basis to serve all your dental problems so that you need not go anywhere and we are a one stop solution to your teeth problems.
Treatments at Sabka Dentist CG Road Branch, Ahmedabad
We offer a wide variety of services according to our clients and always tailor made according to your needs, have a look at our basketful of services of Sabka Dentist :
How to find a dentist in Ahmedabad near New CG Road
Finding good dentists is a tiresome task, right? Well, leave all your worries behind and have a look at some basic guidelines to find a top dentist in Ahmedabad New CG Road.
Match your convenience to visit and clinic timings as well as proximity of the clinic.
Ask your friends and family regarding the clinic's services, staff, hygiene and most importantly the environment.
Check the reviews of other patients on popular platforms to gauge whether they follow proper procedures, standards and value for money factor.
Make sure the dentists are well qualified with proper accreditation.
How can Sabka Dentist – New CG Road help
Our vision will always remain to serve you with utmost care and in the most harmonious manner. Sabka Dentist will hand hold you in complete treatment so that you feel satisfied and amazed with your warmth.
The dental clinic in Ahmedabad's new CG Road is equipped with all the latest tools and the environment is very pleasant for you to visit us always. The dentist in ahmedabad new cg road, Sabka Dentist will make sure you have proper follow ups so that you do not miss up on regular dental checkups to prevent dental problems.
So visit Sabka Dentist New CG Road Branch in Ahmedabad today, you can walkin into the clinic at Shop – 104, First Floor, Setu Square, Sona Cross Roads, New CG Rd, Chandkheda, Ahmedabad, Gujarat 382424 or call on 090811 06655
More information on Sabka Dentist Dental Clinic near New CG Road Ahmedabad
If you are one of those individuals who are particular about your dental care, you should select the best when it concerns dental checkups and treatments. Sabka Dentist is frequently ranked as among the best dental clinics in New CG Road, Ahmedabad.
At Sabka Dentist, people not only receive top-notch treatment for their tooth complications but also get to experience one of the best in-clinic patient experience across India. Regardless of the background or occupation of an individual, we make certain that all our patients feel comfortable and face no concerns when approaching or getting their dental issues across to our dentists.
We are some of the top dental clinic chains in New CG Road, Ahmedabad, and have a legacy that is unrivaled by any other dental clinic in New CG Road, Ahmedabad, India. Our dentists are some of the best dentists in New CG Road, Ahmedabad.
Sabka Dentist often makes it to the list of best dental hospitals in ahmedabad, New CG Road,  owing to our wonderful team of dental experts and doctors, and cutting-edge facilities within our dental hospital in ahmedabad. Sabka Dentist was established way back in October 2010, with a single medical clinic in Vile Parle.
Currently, we have grown to around more than 100 clinics in Mumbai, Pune, Ahmedabad, Surat, Bangalore, Navi Mumbai, Thane. Our team at Sabka Dentist works to encourage better oral health and help people to truly feel and look good and proudly carry their smiles.
No wonder, because of our team's perseverance and vision to help spread smiles across the world, we have consistently managed to make it on the list of top dental hospital in ahmedabad in New CG Road.
Hence, the next time you are planning to visit a 'teeth hospital in New CG Road', Ahmedabad, we should be at the top of your list of dental hospital in ahmedabad in New CG Road.
Consider us your own 'Apna Dentist'; our dentists are some of the best dentists in New CG Road, Ahmedabad, and we will help you with your tooth concerns so that you can carry on and spread joy and happiness across with your beautiful smile.