Dental Clinic in New CG Road
Address: Shop – 104, First Floor, Setu Square, Sona Cross Roads, New CG Rd, Chandkheda, Ahmedabad, Gujarat 382424
Monday – Saturday 11 AM – 8 PM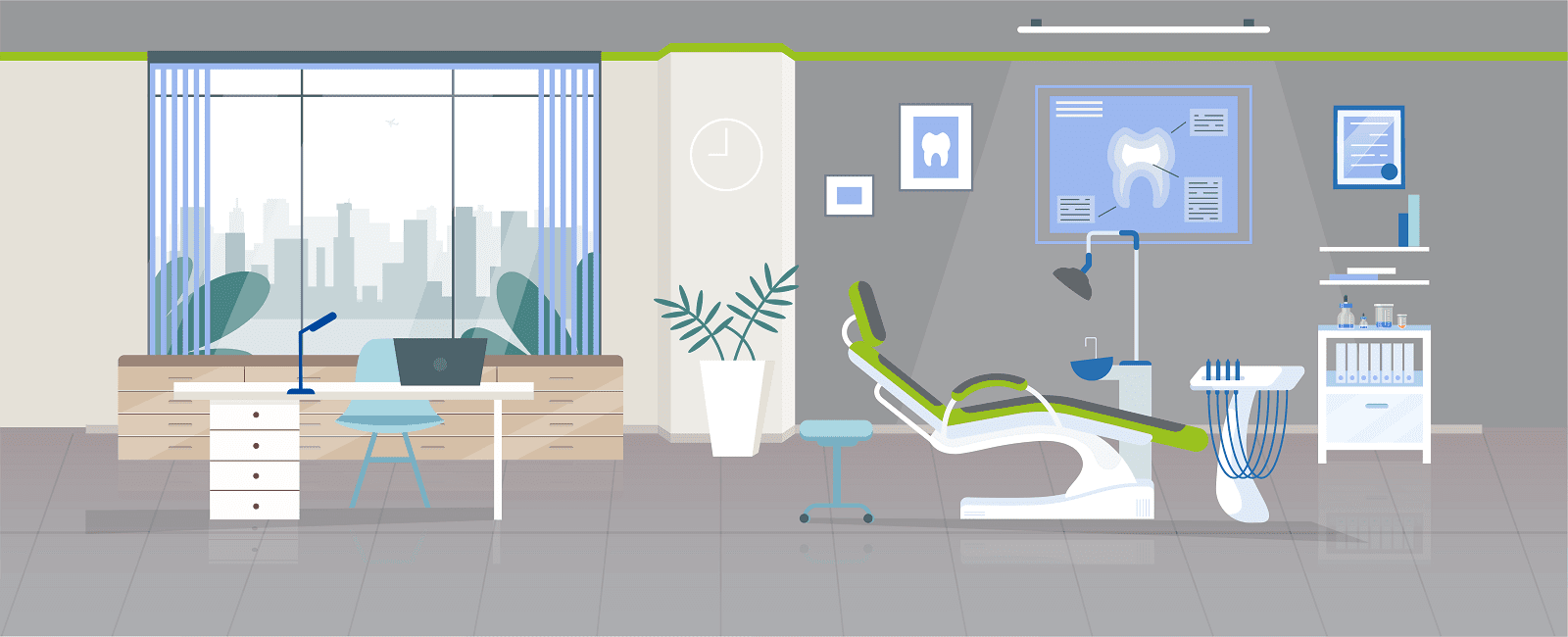 Excellent service given by Dr Priyanka Grover and team of sabka dentist.

Deepak Lalwani
14:19 11 Feb 21
I really love the way doctor treat me and the atmosphere of hospital is too good and Staff is also good and friendlyGood to be here

Reet Gogia
12:10 19 Jan 21
I came to know about this facility through social media(Instagram). I had stains on front and inner part of teeth due to smoking sheesha and due to high tea intake.Visited the new c.g.road branch,AhmedabadStaff is great and taking full care of covid-19 measures,Dr.Priyanka Grover and support staff did great job ,cleaning and application both went good.Thanks team.

darshan shelat
08:26 19 Jan 21
The doctor had good hands on expertise. It was a good experience.

Sandhya Girish
04:06 17 Jan 21
It is amazing i can't believe this

Suryakant Parmar
13:59 22 Dec 20
Very good experience, gentle attitude, follow covid precautions, hygienic , over-all good experience in reasonable price

Darshan Jotva
05:19 27 Nov 20
Doctors and staff are good and well trained.

Praful Bavkar
06:18 08 Nov 20
Professional doctor.dr priyanka doing good rct and cap procedure.started with braces.must visit..taking care of covid 19 precaution

Udaynarayan Chaudhari
12:37 21 Oct 20
Very good treatment by Dr. Priyanka and Dr. Aayush👍

Kartika Nair
09:30 06 Oct 20
Nice experience, good staff & doctor's treatment is excellent.

Jayesh Rajpara
11:08 25 Sep 20
Doctor Priyanka Grover (Dentist) is very good for dental problem I'm satisfied for my treatment, overall good Experience, visit at least one time, You never disappointing,

jignesh makwana
13:35 21 Sep 20

rasendu mishra
09:22 20 Aug 20
Great work done by the expert.I really appreciate your work.Glad to visit Sabka Dentist...

Manthan Khatri
15:41 17 Aug 20
Patient friendly staff and very skillful doctor..

Yogesh Jadhav
14:44 07 Aug 20
Doctors and staff are an excellent. They are doing an excellent job. I am always recommending my work place people and colleagues to visit Sabka dentists for best treatment.

Pollisity Ramnarayana
13:40 06 Aug 20
The consut of Dr. is very nice. I would like to suggest people to visit at least once at Sabka Dentist. They are maintaning hygiene, taking all covid19 precautions, they provide proper guidance to the patient. Redusing 1 star is just about higer charges.

Mihir Dave
05:16 25 Jul 20
Excellent & marvellous.... .. Have a great experience, employees are all so nice!, Specially Dr. Vishva Patel has done very excellent job, I appreciate her attention to detail and taking such good care of me which i search since so many year. I appreciate her dedication toward work & and she has a good quality of turn any complicated query and make it to easy to everyone. so many thanks to her, all staff member & all thing which use for me.... ,

Ashwwinikumar Gour
06:47 18 Mar 20
Meine tooth extraction karavaaya mujhe bilkul bhi pain nahi hua and it was good experience

Amrutbhai Nagwadia
08:17 16 Mar 20
Mene yaha pe braces karvaya hain aur mujhe bahot achha result mila hain, really happy with my results .

Harsh Chauhan
14:21 09 Mar 20
Standard treatment hight quality treatment.maine implant Yaha karaya hai nominal rates then other.whole company take cares of their patient.

sharma rohit
05:47 09 Mar 20
Very much satisfied by the service provided by them especially Dr. Priyanka Grover. I got my root canal done and very much happy by the treatment. Will recommend to my friends and family

Japmandeep Singh
10:07 07 Mar 20
Great treatment done by professional doctors must visit .polite and knowledgeable doctors.

I got treatment in new cg road implant and cap on that. Great treatment suggested by Vishva Patel and Dr priyanka grover Very professional doctor.

Haresh Patel
07:51 07 Mar 20
Best painless root canal treatment done by Dr Priyanka Grover. She advised to visit clinic in every 6 months .I'll follow her instructions .

Hiren Parmar
06:44 07 Mar 20
Awesome treatment only 200 rs professional cleaning and polish of full mouth.

Kruti Vyas
06:39 07 Mar 20

Aaryan Panchal
14:23 05 Mar 20

Parmar Ketan
08:05 05 Mar 20
Good experience & good staff

Rajesh Thakkar
15:46 24 Feb 20
Good doctor and service ! Value for money.One suggestion is to improve thoroughness.

Nice service good experience

Shruti Shah
13:37 04 Feb 20
It was great experience to meet at sabka dentist @ New CG Road branch. With my family. Lady docter explained so well and gives important advice which generally dentist ignore.

Ranveer Singh
07:03 28 Jan 20
One of the best dental clinic specially dr. Priyanka is very good doctor. Dr. Priyanka completed my rct. If any teeth related problem kindly visit sabka dentist.

BRIJ ENTERTAINMENT
06:15 16 Jan 20
Very good doctor.. polite and give information very well.. how to care dental ..what to do... What good ...etc very nice i like recommend

Mitul Kothari
11:01 09 Jan 20
Thank you so much Sabka Dentist, very nice staff and dr.No any charges for checkup i pay only ₹100 for clean and polishing teeth,After visit sabka dentist, i promise for checkup my teeth in every six months.

Kartik Parmar
10:26 05 Jan 20
Doctor nature is very good..and check up is also....treatment and information regarding problems good

Sanavi hetal_Pratik
05:27 04 Jan 20
Excellent treatment with reasonable cost and doctors and staff is polite and friendly

Rishabh Chauhan
14:50 28 Dec 19

Vikas j Sarvakar
13:52 14 Dec 19
100% recommended...Nice on the spot solution & Dr. Priyanka Grover freank nature & great service....

Sachin Gandhi
09:14 14 Dec 19
Well managed , cost effective and multiple branches ✌️

Live Local, Think Global
13:52 07 Dec 19
Well managed...Charges bit more but clearly mentioned, nothing hidden...Well trained n cordial staff...Hygiene...

Niral Vaishnav
10:41 27 Nov 19
Clean shiny teeth at the cost of a sandwich..thanks Sabka Dentist..

Malay Srivastava
14:40 18 Nov 19
Good staff support...& Specially thanks to doctor...good treatment.... I'm happy with treatment...

Mahendra Dubey
05:54 23 Oct 19
Superb facility and Very clean hospital.

Bipin Dhaval
12:21 12 Oct 19

Monark Rawal
13:25 28 Sep 19
Nice work. Very satisfied with work nd consultation. .

Chitra Sharma
13:25 09 Sep 19
Nice treatment with a nice nature co operation & guide charges will update with resemble rate

Piyushpandya1963 Piyushpandya
16:11 07 Sep 19
I take a treatment for root canal and I am satisfied with it ,,but a little bit expensive from other private doctors clinic.

Sumit Goel
05:27 28 Aug 19
Very good and very supportive response from the New C G Road branch.

Ronak Bhavsar
08:35 24 Aug 19
I had a terrible toothache and consulted many dentists in the city. I got relieved after being treated at Sabka dentist. I was treated by the cluster head himself and the team was very courteous. He also suggested the treatments to be taken. Sabka dentist team returned me the lost smile I'd lost. They are the best in the city for sure. A big thank you!!!

Harsh Mohanani
16:34 08 Jun 19
I,'m satisfied... Nice service...

madhumati soni
07:42 28 May 19

Dr N. G. Makwana
06:58 25 May 19
Good service in sabka dentist

bhavani singh bhati shekhasar rajput
14:30 22 May 19
Feeling better and good service

Shah Moxit
14:35 21 May 19
I was suffering from teeth stain and that made me feel weird into professional life. Then i came to know about sabka dentist and Ive visited New Cg road branch. Their office and services are quiet impressive. Even the docter was good. She did the treatment in a very polite manner. Would definately recommend this in future as well.

Nurpal Dabhi
13:41 21 May 19
Good and very professional advice given by the doctors. Recommend to anyone looking for a good dentist within Ahmedabad

Pranav Oza
05:30 21 May 19
Experience is really good. Worth the money.

Shivangi Varma
15:17 17 May 19
Its very nice and good all staff and doctor are very good supporting specially receptionist are very nice she was very friendly and nice sab ka dentist atmosphere are very good then other they was solved my teeth problems for life time👍👌

rohit bhadauria
17:51 10 May 19
Very caring staff give perfect suggestion with 100% result.must visit

Brijesh Desai
14:03 10 May 19
I had done my Root canal treatment sabka dentist new cg road. I have good experience. Now I'm pain free.Very supportive and polite staff.

Ramesh chaudhary
13:40 10 May 19
I was suffering from tremendous toothache due to inalignment of my wisdom tooth but sabka dentist took care of it. I went through a minor surgery which was painless and made me fine within two days. The doctors were so supportive and cheerful that I don't fear to go to a dentist anymore.Great work Sabka dentist

dhiraj santdasani
13:16 10 May 19

dhaval shah
13:10 10 May 19
Best treatment & great timely follow up by doctors & Teams.

Best implant treatment I have got here.Really doctors are transparent and giving economical treatment...I really recommend this clinic for the treatments.

Manoj Bujjad
06:35 04 May 19
Nice doctors team and treatment great follow up by doctors..

Nihak Parmar
08:29 03 Apr 19