Address: Shop No 1, Ground Floor, Sai Sangat CHS Ltd, Sector No 3, Near Sanpada Railway Station, Close to Sanpada Post Office, Navi Mumbai, Maharashtra 400703.
Monday – Saturday 11 AM – 8 PM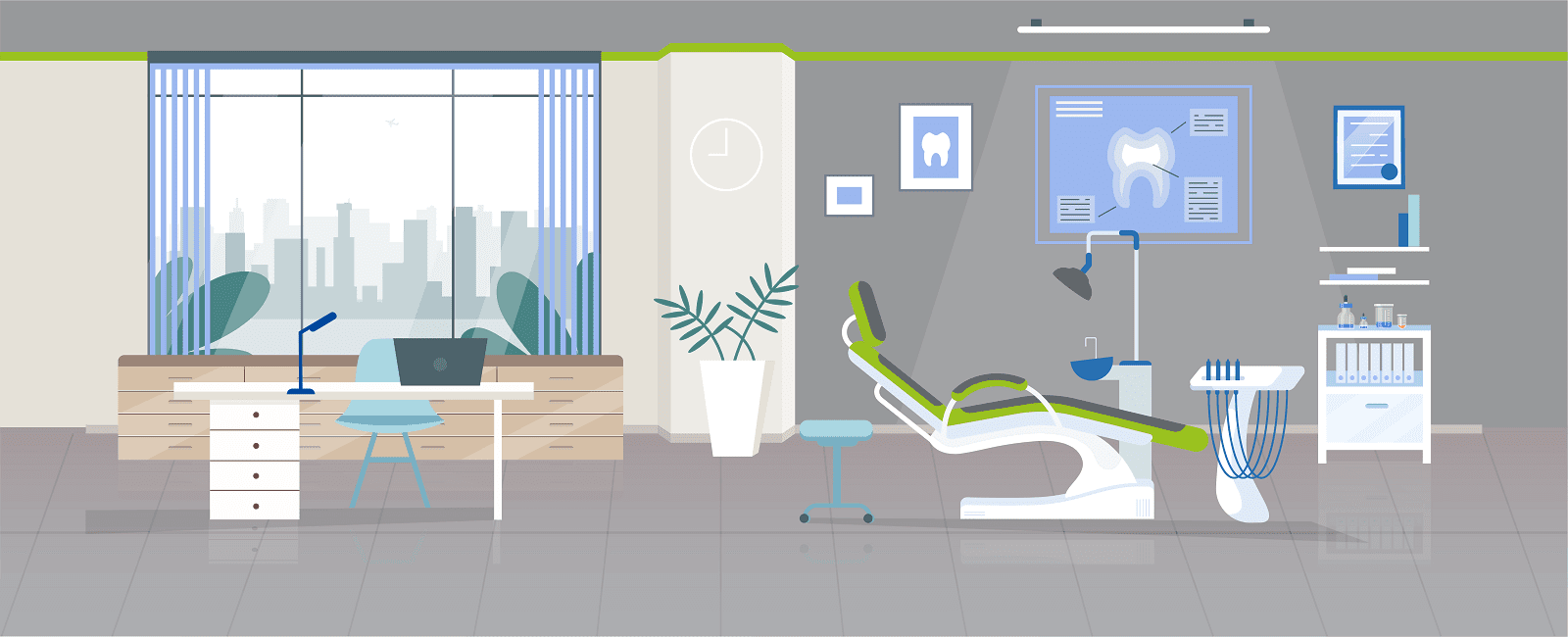 The staff and the dentist is very friendly and give details to the point and minor details.. and good part is no consultant fee for the first checkup

Trupti Sahu
07:47 17 Feb 21

Supriya Shinde
15:09 07 Jan 21
There are no any consulting charges, only need to pay if any treatment.

Amrut Suryavanshi
04:32 26 Dec 20
Appointment given on phone. No waiting time at the clinic. Proper sanitization procedure followed. Dr. Vishakha performed a tooth extraction. Very professionally done.

Nitin Tabib
08:52 13 Nov 20
Budget-friendly chain of dental clinics.

My visit was worth it.I was sanitized completely. Temperature was also taken..Even my oral hygiene was also taken care of...I was explained properly about everything..Would definitely recommend Sabka Dentist. Thank u...

Chandni Hinduja
10:41 12 Oct 20

Sajith Jayakumar
12:07 01 Oct 20
The staff nd service wer excellent.Proper covid-19 safety measures wer taken.😄😄😄Happy with the service.😄

Sakina Hararwala
07:24 25 Sep 20

Varsha Chavan
12:21 24 Sep 20
Dr. Is very kind and helpful towards the patient,Other staff members are also good... gives you a proper consultation... good experience...

susmita desai
14:12 17 Sep 20

Rob Wrangler
07:36 17 Sep 20
All staff service is poliet and nice treatment.

Salman Ansari
12:27 13 Aug 20
Hygiene maintained is very good. Sanitisation was properly done. Very good experience during Pandemic. Well behaved & well mannered Staff.

Chitra Patil
10:16 05 Aug 20
I went to 'Sabka Dentist' at Sanpada for denture or implantation. They are maintaining all the rules and regulations of government. They are using sanitizer at each and every space. Their way of consultation were very well and priceless. I am very impressed.

Sudha Baid
10:40 22 Jul 20
Best clinic, visited for the second time...

Quick service and gentle considerations.

sakina merchant
13:21 16 Mar 20

rushikesh vedak
15:11 06 Mar 20
The doctor was polite and patient to answer all my queries. The clinic is clean n hygienic .

mansi mishra
14:17 04 Mar 20
Hi I'm done treatment of pro cloning of teethDone by dr. Hepsiba it was excellent service and treatment and nice experience. 😊😊😊😊filling happy thanks doc .

Varsha Yadav
14:40 02 Mar 20
I have done my checkup.. Its good.. Dr hepsiba is so good and She explains me everything very well and (Sakshi- receptionist) thank you so much for helping from call center people. .I will suggest my frnd and family about sabka dentist..!!!!!!

Swapnil Shekar
13:06 02 Mar 20

Shubha Ingale
11:20 02 Mar 20
Great experience, fast service of good quality

Maansi Kalyan
06:26 29 Feb 20
It was good experience here... Staff was very knowledgeable and friendly..

Rahul Desai
08:21 26 Feb 20
Really appreciate the gestureof Sakshi(receptionist) and consultation byDr. Hapsiba. They provide a genuine consultation but the treatment charges are slightly higher

palak kumar
13:03 24 Feb 20
ExcellentTnks sakshi(rep)Dr.hepsiba

Anjali Jaiswal
09:56 21 Feb 20
Dr. Hepsiba ..she is very polite and very talented doctor ....and there staff is very awesome

KAVITA SHELAR
13:25 19 Feb 20
Prompt service, considered medical history of patient, treatment and advice with respect to holistic health condition

rajib lochan mishra
10:31 18 Feb 20
It was wonderful to get cleaned my teeth and staff are wonderful and corporative . I must suggest to visit here for teeth problem. Representative is very helpful and dr vishaka done a wonderful job.

Pushpraj Singh
14:39 17 Feb 20
Painless treatment given by the doctor

Kiraj Choudhari
12:59 17 Feb 20
Reception(sakshi) treated me wellDr (Hepsiba)explained me well about the treatmentClinic is well managed

Pritesh Gavhane
10:16 15 Feb 20
Nice service. Must visit. Quite knowledgeable Doctor Hepsiba.

jigar modi
15:00 12 Feb 20
Good to visit n the work is also so perfect

Ankush Chaurasia
07:30 10 Feb 20
Really friendly staff and very informative!Sakshi (receptionist) was really friendly and accommodating about my appointment. Dr. Hepsiba was very knowledgeable. Overall great experience! Will definitely recommend.

Got treatment under Dr. Vishaka for Root Canal, good job done.Also, assisted for follow up and appointment by Sakshi (Receptionist).

gitesh rane
12:34 08 Feb 20
Dr explains nicely, good job.thank you

Tilotma Gupta
10:42 08 Feb 20
It was overall a nice experience.

amit kamble
15:29 05 Feb 20

Dinesh Putage
11:33 05 Feb 20
Excellent Dr conslting staff is cooperatinvr as well proactive in services...

sameer shinde
14:04 30 Jan 20
Dr. Ancil was very helpful, treated my problem perfectly. No complaints. The adminstration (Sakshi- receptionist) was also very helpful in scheduling timely appointments.

shreejith nair
13:55 30 Jan 20
Sabka dentist is an very good place. My treatment is being done by Dr.Ansil on braces.It has been 1 & 1/2 yr since when my treatment is being done now in more 6 months it will be removed. Staff here is excellent. Prior before the day of my session Mrs. Sakshi (receiptionist) calls me & inform about the session. It has been a good experience with sabka dentist sanpada . Service is excellent . Dr. Ansil is very experienced & proffesional .He is very good.

Shruti Vethekar
12:27 30 Jan 20
The doctor were very cooperative,shall check the rates and revert for the treatment

Krishna Iyer
13:57 28 Jan 20
Very good service by doctor VishakhaGood courtesy by Sakshi the receptionist

ZUBAIR KHOT
10:39 28 Jan 20
Receptionist sakshi nice behavior and Dr vishaka have nice skills.

ankit sharma
13:45 24 Jan 20
Treatment is very good, I am satisfied with facilities ,doctors and staffs.

Pankaj Pulate
14:45 23 Jan 20
Very polite and excellent serviceDr. vishakaSakshi

faizan mohammed
13:04 18 Jan 20
Dr. Vishakha and Ms. Sakshi are good in their work.

Sachin Agrawal
11:33 16 Jan 20
The services provided were quick and cost effective. You can get free consultation as well.

Kartik Dubey
05:15 09 Jan 20
Discussed with Dr. Vishakha Dali about implant and she has explained me everything in detail. Dr Vishakha is very good and very polite as well.Sabka dentist has very good facility. But for me the implant prices are bit high. Company should provide some discounts to its loyal and frequent customers. Also if a patient is going for more than one implant then company should provide discounts accordingly.

Debraj Behera
13:18 04 Jan 20
My first treatment is good

AASHU BHORE
09:23 03 Jan 20
Denth cleaning service is good...

Shashank Parab
14:13 02 Jan 20
Its was Great and PainlessDr.Shraddha and Dr.Vishaka was very much helpful and appropriate during expalining the entire treatment processLast but not the least Receptionist Sakshi and Assistant Kirti were very attentive

Ganesh Hande
11:57 27 Dec 19

Siddhant Gupta
11:42 25 Dec 19
Good response for query . Very good

Best service and easy understandable informative services.

vishu jagani
11:45 21 Dec 19
Nice experience! Dr.shraddha is really sweet,calm and professionalMs.Sakhi(receptionist) is very helpfulClinic is really clean and hygienicAnd other staffs are also best in serviceTotally satisfied and worthy"BEHIND MY SMILE THERE IS SABKA DENTIST""YOU DON'T HAVE TO BRUSH YOUR TEETH BECAUSE THERE IS SABKA DENTIST TO RESCUE"EVERY TOOTH IN YO MOUTH IS VALUABLE THAN A DIAMOND SO YOU MAKE YOU VISIT TO SABKA DENTIST AND GET THEM POLISHED!!!!❤️❤️

Nice service and cleaning of teeth.

Navnath Sukre
19:04 15 Dec 19
Today I have visited sanpada sabka dentist clinic, so thier staff Mrs. Sakshi madam and Dr. Vishaka Dalvi treat very well. So, i satisfied by their better service.

Nilesh Lokhande
15:12 13 Dec 19
Hi I visited today to sabka dentist Sanpada branch, Dr. Vishakha and Sakshi give better service, I feel better after I done teeth cleaning. Thanks.

YUVRAJ ENTERPRISES
15:11 13 Dec 19
Survice was verry excellent and receptionist (Sakshi mam) and Dr Shraddha mam give a excellent treat , thanks for sabka dentist

Santo Nagargoje
14:34 13 Dec 19
Dr. Vishaka explain me properly clinic is good staff is good thanks to doctor thanks to shakshi (receipnists) for behaving good explained properly

Good Proffessional Service

Amrithraj Ganesan
14:59 06 Dec 19
Very good work by a lovely mannered doc.. A friendly, helpful group of staff who are always polite, courteous, and helpful...

Sreekala Krishnakumar
14:36 06 Dec 19
Nice experienceFriendly environment

monika diwathe
14:40 04 Dec 19
Good job, feeling good, doctors cooperative and friendly, satisfied with the treatment

Vineeta Bhagtani
02:15 04 Dec 19
It is good experience to be a patient of sabka dentist

Bhakti Sankhe
12:26 03 Dec 19

BISWABHUSAN PANDA
07:09 30 Nov 19

Ajit Rokade
12:26 29 Nov 19
Dr. Robin's treatment for my braces was awesome and very accommodating with my busy schedule. The receptionist Sakshi was very polite and understanding as well, with all my rescheduled appointments. Would definitely recommend Sabka dentist for braces and other treatments.

Cyrus Britto
11:59 29 Nov 19
Sakshi (reception) was very cooperative. Dr Saba was very rational and explained everything in details before treatment.

Krishnendu Nayak
14:48 28 Nov 19
Very nice service. Very Professional. Will visit in every 3 months as advised.

prashant varma
13:50 26 Nov 19
Good ambience. Polite Staff. Experienced and caring doctors. Excellent after treatment service and follow-up.

Subodh Chandak
11:58 23 Nov 19
Well trained doctors... Clean and fresh ambiance of the clinic... I'm happy with the treatment they gave me... No more pain 😅

Gaurav Kagale
15:08 22 Nov 19
Very co.oprative dr Saba and sakashi.

Dr.B.prasad Prasad
13:19 20 Nov 19
Good clenicBest service staf & dr

pradeep jaiswal
10:00 20 Nov 19
clinging and polishing done well, just done in small time. however overall experience is good

Suresh Kale
09:53 20 Nov 19
Visited first time and had a good experience with the doctor vishakha mam and Sakshi..Got my clean up done right and got to know other things also for my dental health..

Priyanka Barai
15:08 18 Nov 19
Dr.vishakha and staff very goodNice expreanceCooperative staff

Ajay Divekar
13:27 18 Nov 19
Dr.Vishakha and Sakshi(receptionist)Services are good, pleasent environment, hygeine maintained!

Neha Pansare
07:35 18 Nov 19
Friendly and helping staff there attention and behaviour toward patient is commendable

Ravi Kumar
18:23 12 Nov 19
Excellent doctor with helping staff.....good communication with patient and relatives.....treatment facility also good....thank u for treatment Dr.vishakha....

KIRAN SHELAR
13:20 05 Nov 19
It was a nice experience with sakshi (receptionist)mam&dr sabha they nicely guide us how to take care of your teeth

Sachin Garud
13:25 01 Nov 19
Polite staff and quality treatment

Saba malgundkar
15:15 31 Oct 19
Nice Dr.& staff is wonderful

Sakshi Salunke
15:05 31 Oct 19
Excellent cleaning and advice from doctor

Ajay Kharat
11:31 25 Oct 19
Best service and cooperative staff. Thank you so much Dr. vishaka & sakshi mam.

Sanket Manave
09:56 25 Oct 19
Very nice doctors and staffThank you

Pranita chonkar
10:37 24 Oct 19
Excellent service at a very affordable price! Dr Saba and receptionist Sakshi's hospitality is really commendable.

Nityaraj Nadar
10:07 24 Oct 19
Dr.Sabha was knowledgeable enough and provided right recommendation. The clinic has reasonable pricing and was neat and clean

Kaushik Patel
16:58 23 Oct 19

jayesh kamble
13:50 22 Oct 19
my first visit in sabka dentist sanpadaI am satisfy with my treatment.receptionist sakshi & Dr.saba both are politely behaviour.

Amaan Shaikh
14:05 19 Oct 19
Sabka Dentist Me Dr Bhot Achi service Patients Ko Deti Hai Vo Bhot care Karti Hai Patients Ka Mai Apni Family Aur Friends Sabko Unki Service Lene Ki Salah Dunga 😀

gupta ajay
12:00 18 Oct 19

Dr. VishakaHer treatmeant was very nice and reception behavior very polite

Khwaja Pathan
13:58 16 Oct 19
dr saba bhot ache haiand reception sakshi bhi bhot ache hai and clinic bhi acha hai neat and clean

Sahil Pathan
13:56 16 Oct 19
Good place best Dr vishaka and Dr sujata

Tanish Pawar
07:33 14 Oct 19
clinic iss well maintained good service polite behavior of associates

animesh palkar
08:04 11 Oct 19
The staff was very helpful.

Akshay Shetty
12:47 09 Oct 19
Everything was good Saba mam and sakshi mam was realy good and very to talk with patients

Swagat Shelar
12:20 09 Oct 19
Very nice Doctor and staff.Excellent serviceResonable Rates.Housed at good locationsVery nice Doctor Madam Vishakha & receipenist Madam Shakshi @ Sabka DentistSANPADA New Mumbai

VINOD AHIR
14:14 07 Oct 19
Goid service by Dr sabha. Explained my treatment regiment very nicely

aswathy achu
14:29 05 Oct 19
Dr.Sabha was knowledgeable enough and provided right recommendation. The clinic has reasonable pricing and was neat and clean

Anshul Singh
13:00 05 Oct 19
Very good service Dr. Saba & Receptionist Sakshi both are polatily and happy with us my 1st visit

BINEET SINGH CHANDEL
08:17 05 Oct 19
Good facilities and good service receptionist Sakshi Salunke good receptionist and good behaviour so clean clinic and good serviceDr.saba is good dr and good behaviour 👍

STePS in MoTion Dance Academy
07:27 05 Oct 19
Excellent service from Dr SabaThanks to also nice co ordinating and help from Sakshi..

Arvind Gangurde
15:10 01 Oct 19
Best doctors and excellent service. The location is easily accessible which is a plus.

ankita khawle
13:52 30 Sep 19
I experienced best treatment at sabka dentist sanpada, people's are cooperative

Deepak. K. Kadam
13:51 30 Sep 19

Dr Saba Very Good Work and receptionist sakshi also politely

Anant Waghmare
10:34 30 Sep 19
Good treat by Dr. Vishaka dalvi & receptionist Sakshi salunkhe from both....

Sunil Bhosale
10:32 30 Sep 19

Dilwar Ali
09:59 30 Sep 19
Dr. Saba mam is best. N mrs. Shakshi was very polite & Excellent service.

Amol Kedar
09:42 28 Sep 19
Full professional with work .

Ravi Chowbey
07:18 28 Sep 19

Jaydip Ghare
14:13 26 Sep 19

Sanpadyacha Maharaja
15:27 24 Sep 19
It's was awsomaw service and good service with good people. Thank you sabka dentists.

SHRIKANT BABAR
07:56 24 Sep 19
Your good cleaning service m happy thanku

Dhiriraj sakpal
15:26 23 Sep 19
All staff service is goodMy first visit in sabka dentist sanpada Clinic is very nice.

Good service,behavior with patient niice.Receptionist sakshi & Dr.saba good service

Ravikant Kindalkar
14:29 23 Sep 19
Very nice experience in our sabka Dentis lab Thank u so much....

Jitendra Wagh
15:01 21 Sep 19
Service was fine for good service s

shradha pisal
12:45 21 Sep 19
Dr. Saba nice service l amHappy

aniket achare
10:03 21 Sep 19

Neha Pawar
07:39 21 Sep 19
Excellent Support From Dr Vishaka & Receptionist Ms Sakshi( she is a gem of a person kept by My Dentist treating every one like own :) )Being Busy with hectic schedule of Work still able to connect and keep me inform about procedure and Care taking part.Dr Vishaka work ethics and treatment style much better then other local Dentist... This 2 is the only reason you should visit Sabka Dentist Sanpada.

Nomaan Khilji
13:30 20 Sep 19
All the Service providers were good.

Dipti Kadam
07:31 20 Sep 19
Vishakha and sakshi both Service very good

Chandrakant Kamble
14:54 19 Sep 19
Doctor vishakha and resorptionest sakshi both service are very good

Ganesh Gade
14:46 19 Sep 19

Mahesh Choudhary
15:13 17 Sep 19
My visit was good.doctor and staff is good.

Ayush Rana
07:11 17 Sep 19
Appointments on time...Dr and staff are very helpful..and feel better after visit

Suraj Pawar
13:04 16 Sep 19
Nice expires in first time

Prasad Chandane
07:52 16 Sep 19
Good, Iam happy to first visit

Santosh Bhosale
14:31 14 Sep 19

Adinarayan Meravala
13:01 14 Sep 19


Satish Shendge
15:34 13 Sep 19
I have been coming to this place for my routine cleaning from the last few years There service is good, staff is polite.. You need to fix appointment with them before you come for any treatment..The doctors are helpful and they do provide suggestions for better dental health.Also, they do come up with discount offers from time to time which you can avail.

Vishlesh Poojary
15:05 10 Sep 19
Good service & professional treatment.

sandeep yadav
13:30 10 Sep 19
Doctor was really nice and helpful. The staff was also polite.

Chaiti Gupta
09:27 10 Sep 19
Nice visit to sanpada clinic

Deepak Zore
08:09 10 Sep 19
I m fully satisfied d with dentaltreatment

Brown cookies
14:47 07 Sep 19
I am happy with my first visit

Anil Anand
13:33 07 Sep 19

tirth muzat
07:39 07 Sep 19
Clinic is good and satisfy service

Sachin Pawar
07:24 07 Sep 19

Pawan Punjabi
13:22 06 Sep 19
Good as per my first visit

Vinod Anand
09:24 20 Aug 19
It was a good experienceAs it was my first time for teeth cleaning .

priya wankhede
12:51 19 Aug 19
Good clinic + clean & happy Tetment

abdul rehman
10:23 01 Aug 19
Dr. namrata took care of my treatment and she handeled it vey well. Thank you so much Sabka dentist for having great Doctors who can actually handle their patients very well.

The KaranShow
12:58 10 Jun 19
Good treatment , nice doctors

anchal jaiswal
12:52 21 May 19
Staff is supportive and Doctors are experienced and received very satisfying treatment service.

Rupesh Belkar
14:17 22 Apr 19
Dr Vishakha is nice person by giving professional advice for my root canal treatment. Clinic is clean and good. Staff is friendly as well

Overall experience was good. I found the Doctor and all the staff to be cooperative. I am satisfied in my treatment

Good staff & hygiene dental clinic. I have to say this about Dr. Ananya shah that she is one of the best doctor I have ever met, friendly nature & gives best dental treatment. Must visit to this clinic if you have any dental problems.

Rani Gholap
14:36 18 Apr 19
Very nice staff, and cleaningness.

Raj Tripathi
11:03 22 Mar 19
Very satisfied with the treatment. Painless and affordable treatment. Dr. Vishakha Dalvi is very particular about her work quality and gives results with time bound approach.

Mayurie Parab
16:04 19 Mar 19
Staff is very good and it is neat and clean place.better dentist for better treatment .

Prathamesh Tambe
12:08 02 Mar 19
Very good experience with @sabkadentist.Cleaning,staff and everything is very nice

SUSHIL WAJE
07:24 02 Mar 19
Excellent service by Dr.Vishakha Dalvi at Sabka Dental clinic. Clean and neat clinic.

Sonali Pathare
07:15 07 Feb 19
Very very professional and quality service.Cost wise it is effective to you pocket.Machines are also good in numbers and up to date.

Rupesh Kadam
14:46 24 Jan 19
Great Experience, friendly reception staff. Overall happy with the visit.

Pawanjeet Singh
07:57 01 Jan 19
I come here to do cleaning regularly.. My experience was very nice,the staff here is friendly and hygiene is also maintained . I will definitely suggest this dental clinic.

0788 Ruchi Mandve
12:28 26 Dec 18
Excellent treatment done by Dr. Vishakha Dalvi at Sanpada ClinicRoot canal treatment and crown, Cleaning procedure done by her with very much interest, she is very particular about appointment timings, the procedure n hygiene.Overall clinic and staff was clean n pleasant.

DARSHAN JAGTAP
12:01 26 Dec 18
The staff is extremely polite. Dentists here are very well groomed on their work. 10/10 recommended !

Rutuja shinde
12:25 13 Dec 18
Doctor and staffs are very helpful as I did my root canal and filings for teeth. It was a pleasant experience.

shrikanth venne
10:09 08 Dec 18
Good services, Positive and clear guidance by using their expertise! Good communicative staff with friendly in nature! Always use to hygiene in Dental treatment room and well as waiting area!Big Kodus to Dr. Varsha and Dr. Sonar for their expert advice on dental treatment works!

yash anand
07:31 29 Nov 18
Friendly staff and nice experience of cleaning

Shashabk Kamble
10:43 27 Jul 18
Friendly staff, hygienic environment And Well trained doctors.

Sharad Gharat
09:43 27 Jul 18
Good service and affordable

Piyush Rathi
13:41 24 Jul 18
Excellent service, staff is friendly, & dr.also best.

Kartik Rahamatkar
07:17 24 Jul 18
The staff is really good... clinic is clean too..doctors are very nice...

Renu Arora
15:19 23 Jul 18
Staff an doctors co-operative

bhagyashree ghaste
12:09 21 Jul 18
Staff vary co-operative and supportive. Vary good experience with staff and doctors.

Mahesh Belkar
11:48 21 Jul 18
Friendly staff and transparency about treatment

Sharad Khanna
07:18 21 Jul 18
Everything is good and i fell better.

Adarsh Suvarna
06:30 21 Jul 18
Very good and co operative staff... like to visit again......

Sunil Angrakhe
08:05 19 May 18
Very co- operative staff and also provide a very well treatment at low cost great staff

Pooja Angrakhe
11:03 10 May 18
Beyond expectation, Go without any fear, staff is friendly.

Sandeep Khosla
10:22 22 Apr 18
Very nice tretment. Friendly doctor

jayesh jadhav
18:56 19 Mar 18
Very co- operative staff and also provide a very well treatment at low cost

rutuja pawar
12:17 17 Mar 18
Very nice experience . The staff is very kind.

Manjula Shetty
11:37 17 Mar 18
Good and experienced dentists at services

Prashant Kr Sinha
15:01 16 Mar 18
I like sabka dentist i am resham khan

Zahid Khan
14:37 06 Mar 18
Very good clinic ,satisfied with my treatment.

sudhir kuckian
13:29 06 Mar 18
Satisfied with the service

Manasi Choudhari
05:11 28 Feb 18
I like sabka dentist sanpada I visited this clinic and good dentists our place. I had my check-up done after which I was suggested a treatment. I also had a check-up done with a specialist consultant coming with no extra cost. I took my root canal treatment and I am very happy.

Sachin Nalawade
15:28 18 Jan 18

Raman Deep
14:23 30 May 17
I would like to share it with everyone that there is a new dental clinic open near my place called Mydentist, Nerul. I visited this clinic yesterday and I am glad that we have such good dentists around our place. I had my check-up done after which I was suggested a treatment. I also had a check-up done with a specialist consultant coming with no extra cost. I took my root canal treatment and I am very happy with it.

rajesh polekar
12:11 06 Jun 14