Dental Clinic in Andheri East
Address: 5, Gr Floor, Vasant Village, Behind Vora Medical Opp. Jaslok Farshan, Near Andheri Rly Station SN Rd, Andheri East, Mumbai, Maharashtra – 400069.
Monday – Saturday 11 AM – 8 PM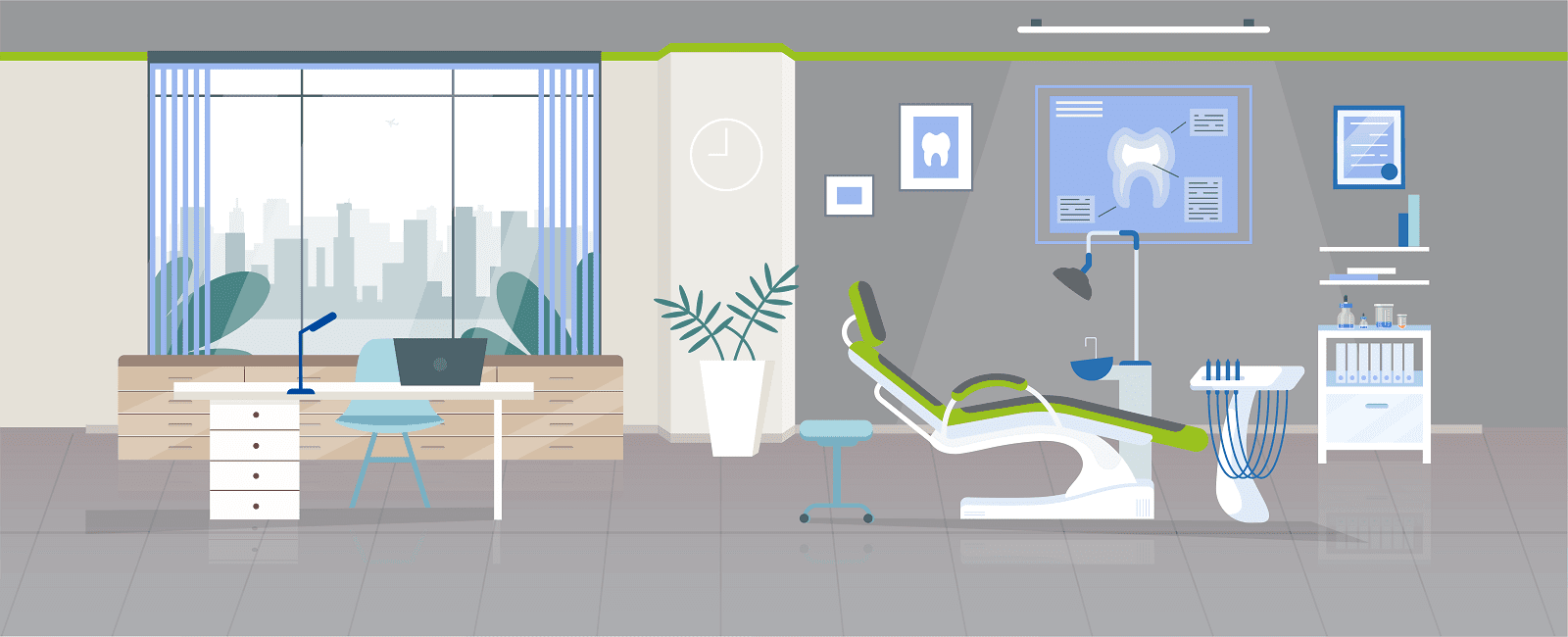 About Sabka Dentist Dental Clinic in Andheri East- Mumbai
Sabka Dentist is a well-established chain of dental clinics all over 5 cities. We provide the best & most affordable dental treatment care. Dental clinic in Andheri east aim is to provide patients with a pleasant experience of dental treatment.
With the team of the best experts on board combined with the best equipment needed for any dental problem.
We endeavour to provide an efficient dentistry solution at a very effective cost with our utmost dignity. Is having a misaligned tooth makes your smile dull, don't worry we have the best orthodontist on board to take care of your smile makeover and straightens the misaligned teeth.
Our goal is to make every patient leaves the clinic with a bright and cheerful smile. With all these dental-friendly attributes we also make sure to never compromise in hygiene in our treatment.
We have many more treatments like metal-free crowns and bridges, veneers, dental implants, teeth whitening, implant dentures, smile corrections, gap closures, fixed teeth, root canal treatment, gum surgery, kids dentistry, laser dentistry, gummy smile correction, wisdom teeth extractions, dental X-rays.
We strive to provide good oral health with the best dentist in Mumbai, Andheri east.
We welcome you warmly and make sure to give you the best of dental care by our experienced & cooperative staff At Sabka dentist dental clinic in Andheri east.
Our Services at Sabka dentist dental clinic Andheri east
Providing a large number of dental treatment with well-trained staff everything is available under one roof.
Deliver the best services with the most affordable prices in Andheri east.
Excellent treatment given by well-equipped instruments.
Consultation & Dental X-RAYS at free cost.
Great ambiance with good hygiene and a hospitable environment.
Our Dental Treatment at Sabka dentist dental clinic in Andheri east
Dental checkups and Consultation:
We the team of specialist checks & evaluates the patient's teeth for any tooth decay or to get plaque & tartar off your teeth. At Sabka dentist dental clinic in Andheri east, we don't charge any consultation fee and examined the gums with proper attention.
One thing to keep in mind don't let plaque & tartar build-up, it can lead to gum disease, which is caused due to not maintain good oral hygiene. Is it very stressful for you, don't worry by regular checkups you can take care of your health of teeth.
Services provided on complete dental checkups
Taking X-rays of your teeth
Checking and evaluate the health of your teeth
Looking for cavities
Checking for gum disease
Checking for tooth decay
To check for malocclusion and if it needs orthodontic intervention
To check for Oral habits (Bruxism, Thumb sucking, Tongue thrusting etc)
Checking broken teeth
After all this examination the best dentist in Andheri east station will recommend you the best tips for the health of your gums and teeth. By following the routine checkups and oral hygiene you can keep your teeth & gum tissues healthy.
Dental X-Rays:
At Sabka Dentist in Andheri east station, we offer customers a free consultation, and we don't charge any cost for X-rays. At Sabka Dentist the super-specialist strive to provide all dental treatments like a checkup, dental implants, fitting crown, orthodontic treatment, fillings, tooth extractions etc.
Dental implant: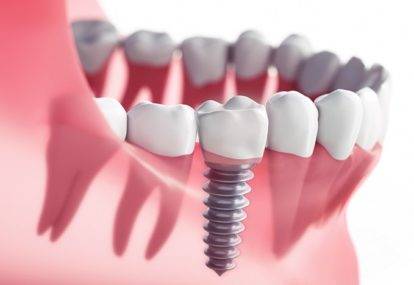 Do you have a missing tooth, to replace the missing tooth you will need to have a dental implant. An implant is the replacement of missing teeth which perform and look as close as natural teeth.
The procedure of having implant takes 4 stages where the implant will be placed into the bone and it will take 3 to 6 months to heal (osseointegration). Seat/abutment will be placed on the implant, where the final cap or crown will be screwed.
Root Canal
When you have a toothache, cavity, tenderness or broken tooth, you should get root canal treatment done once the dentist confirms the need for it. Root canal treatment involves removal of infected pulp and its replacement with an inert gutta-percha material.
Thus, the process of cleaning the root canal should be done meticulously, because if not cleaned, there might be reinfection. It is the procedure of 2 to 3 sessions. After the completion of root canal treatment, it is followed by tooth cutting and crown placement.
Orthodontics (Braces)
Orthodontic treatment deals with prevention, correction and misaligned of teeth and jaw. Having crooked teeth make you stop smiling? Get the orthodontic treatment at Sabka Dentist at a minimal cost.
Orthodontic treatment will straighten the teeth and give you a good smile. It is not about only straightening and smile but it can also help to improve the health of your teeth and gum joints. Meeting both jaws improperly will lead to cause the unsightly and incorrect bite. By having this treatment you can improve both.
Tooth Extractions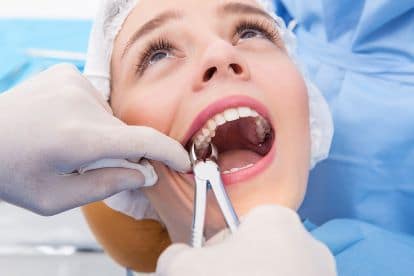 The extraction can be done by various reasons
For orthodontic reasons, you may be advised by the dentist to get the tooth extracted. If the tooth is grossly decayed such that only the root piece remained then the dentist may advised to tooth extraction.
When you have a tooth injury then the dentist may remove the tooth or replace it with artificial teeth.
The wisdom tooth will be extracted as they cause pain and infection. They also cause damage to the teeth beside due to lack of space in the jaw, and they cannot find space to erupt.
Crown and Bridges
Crown is basically an artificial refitting over the remaining part of the prepared tooth, to make a good appearance and giving a shape similar to natural teeth.
There is a variety of crown made up of: Porcelain bonded to precious or non-precious metal: Most of the crown is made of this metal and later on porcelain has been applied. 
Porcelain crowns: Most used in front teeth but not as strong as bonded. 
All-ceramic crowns: This is suitable for use in all areas of the mouth. It is a metal-free alternative which gives strength to all bonded crown.
Bridges
It is basically the process of fitting an artificial tooth in the missing place with the support of adjacent teeth to place the crown.
How Sabka Dentist can help?
Sabka dentist has the largest chain of dental clinics all over 5 cities. In any region, if people search for dental clinics they have a sort of fear to have treatments whether it is related to pain, dentists and cost.
People look out for best dentists at an affordable cost. We at Sabka dentist dental clinic in Andheri east provide the most affordable price which you ever find anywhere.
We have the best panel of 550 experts with us onboard combined with the best equipment for any dental issues. Our experts have done over 10 million successful treatments. The experts will make sure to provide the best of treatment and take care of the health of teeth.