Dental Clinic in Andheri East
Address: 5, Gr Floor, Vasant Village, Behind Vora Medical Opp. Jaslok Farshan, Near Andheri Rly Station SN Rd, Andheri East, Mumbai, Maharashtra – 400069.
Monday – Saturday 11 AM – 8 PM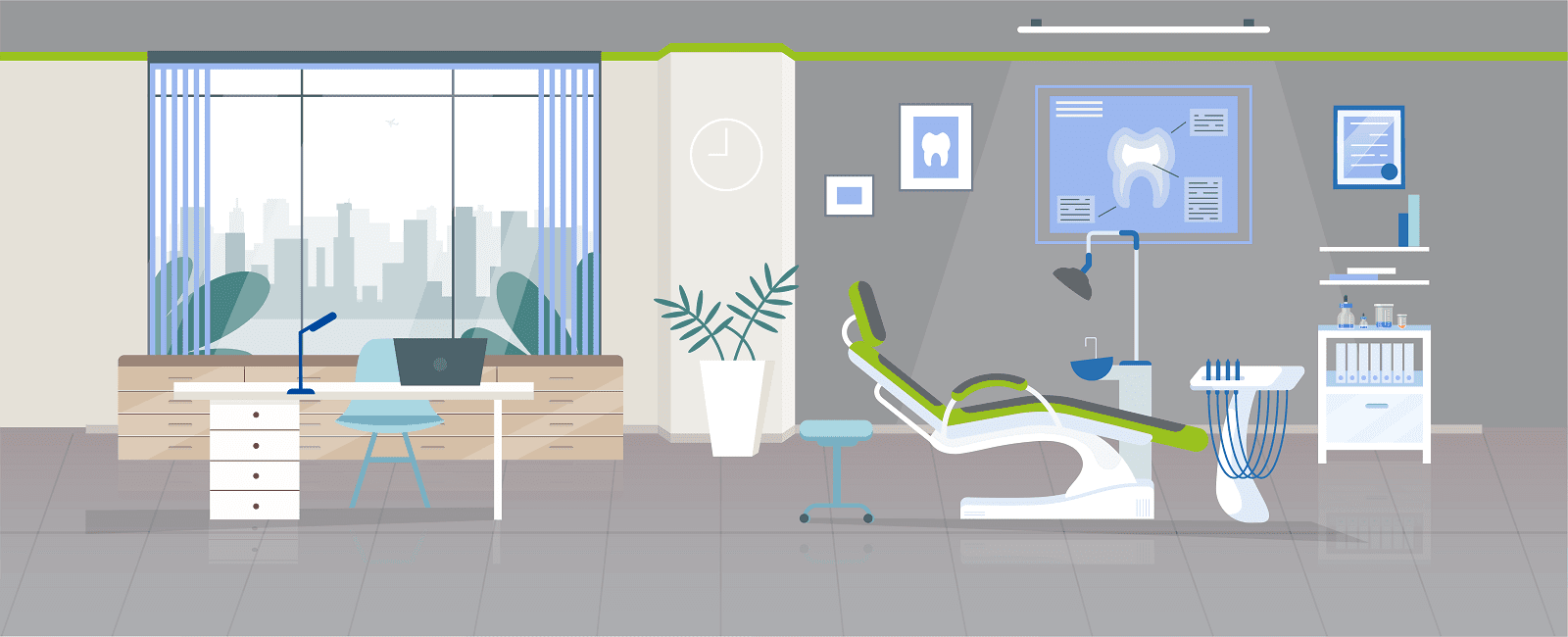 One of the best service for dental.And doctor sagar is among the best for Ortho

mahesh karekar
09:02 20 Feb 21
Excellent place to do your dental things at a affordable price..The dentist who treated me was really good...thanks sabka dentist...hoping to visit in future again...

Great people, cooperative staff, so polite I am very much happy I recommend to all have a visit they do not charge anything for check up or anything related visit.Also you can so EMI on bajaj with 0% interest.Thank you so much Dr. Shreya.

ANURAG SINGH
14:03 08 Feb 21

Ashish Desai
09:27 06 Feb 21
Dr shreya is very humble n kind doctor,did not fell any pain or fear after that ,they are taking all safety precautions during vividh times ,I would highly recommend theri services,thank you

Nilesh Singh
10:53 04 Feb 21
Very good sarvice sabka dentist 🦷 Andheri

Rajrajeev Yadav
09:45 21 Jan 21

It was a wonderful experience with sabka dentist, doctors and staff treated patients like family.

Santosh Bhosale
14:05 06 Jan 21
Doctor is friendly and they provide good service.

pratik waghela
08:03 04 Jan 21

Regu Nadhan
13:40 01 Jan 21
Dr Shreya is very humble n kind doctor. A great n well satisfying experience .If your charges will be more affordable as per a common man . There will be more growth with more clients.

Simpi Tiwari
14:11 29 Dec 20

Uday Bhatkar
10:18 16 Dec 20

Sanjay Chawla
06:44 10 Dec 20

Dental check up carried out and expertise treatment suggestions advice given on healthy note, however practical workable solution and advise desireable could be suggested.may be excused.

madhukar bachal
14:46 11 Nov 20
Good communication (clear and concise) related to issues and procedures by Dr. Shreya. Safety protocol followed perfectly.. payment plans are straight forward.. -Manish Kanojia

Awkward Comfort
06:48 29 Oct 20
Dr shreya has done my rct treatment very well and maintaining good care in this covid time they are following every single measures to prevent from covid .. I would do all my future treatment here. Receptionist always welcomed me well.

snehal kadam
07:29 17 Oct 20
Consultation was good ,information received was good and clear.And also the price was reasonable.

malhar masurkar
07:32 08 Oct 20
Taking all care for covid .Nice experience

Sunita Vaidya
11:43 01 Oct 20
Its a excellent experience with sabkadentiat

SHUBHAM Chaudhary
11:16 29 Sep 20
Doctor Shreya is very humble and kind doctor . The way she communicates through out the process is really helpful. A great and well satisfying experience .If your charges will be more affordable as per a common man . There will be more growth with more clients.

Sudhir Gurav
08:13 29 Sep 20
Sabka dentist give best treatment to all.

TUSHAR PARAB
06:21 29 Sep 20
Very helpful and friendly DoctorI want to say Thank you Dr S.

Ravi Singh
13:05 24 Sep 20
Bedt treatment with best doctor dr shreya i was a wonderful experience with sabka dentist east clinic

aniket more
10:18 24 Sep 20
I hv done 2 brizing and removed teeths, once u will go to them will never go any where else. They r the best.

Naren Jesrani
14:13 22 Sep 20
I recommend to visit any people who is suffering from any dental issues, all staff and dr are excellent, thay take all saftey precautions during covid time thank you sabka dentist

Shantaram Gupta
10:32 18 Sep 20
Dr. Shreya is extremely professional and she knows her job well, this was my first visit to a dentist on my life, and I was too fearful of all the tools going into my mouth, she made sure I was comfortable, and educated me in the whole process. Did not feel any pain or fear after that. They are taking all safety precautions during Covid times. I would highly recommend their services.

gopal joshi
06:55 18 Sep 20
As the name says "SABKA DENTIST", it's really appreciate the work and the efforts they give during this Pandemic to take care of the patients with all precautions. I recommend to visit any person who is suffering from any dental issues.

Sumit Panigrahy
05:33 08 Sep 20
All service is very good,

aarti sailor
07:32 03 Sep 20
Very good place for dental check-ups.

Pankaj Vishwakarma
06:34 14 Aug 20
Best treatment with best doctor advised in a minimum amount else what you need 🤗

Savio Miranda
12:43 16 Mar 20
It's a excellent experience with sabka dentist . Feeling much homely with all doctors and staff over there.Good treatment by Dr. Kartik.

Ketki Sawant
12:25 15 Mar 20
It was good visiting at andheri east station branch Dr akshya was too help gave me all clarify ol my doubt an solutions was best totally satisfy

Nikhil tandel
15:07 14 Mar 20
Really good experience coming over hereQualified staff and very professional.No need to wait for more then required time.And treatment is done in just and fair manner.Will highly recommend to my family and friends also

Saurabh Biyani
11:25 12 Mar 20

sandesh duduskar
08:28 29 Feb 20
Doctor Shikha sethi was fast, professional and very good at her job.Wish there was more cleanliness in the clinic.

archna dosija
13:56 25 Feb 20
Great customer service, flexible appointments and well qualified dentists.

Yash Lakdawala
01:04 29 Jan 20
Very professional staff and doctors. Hygienic clinic and centrally located makes visiting this place easy.

Farhad Dalal
12:47 01 Jan 20
Scheme of 100 Rs. For cleaning has come out as one of the best products for them. . . Have Recommmened to many and every one likes the schemeSome additional benefits can be the Cleanines and Staff Support

Sunita Dhamani
06:01 31 Dec 19

kirti khonde
09:16 24 Dec 19

Chirag Thakur
09:35 16 Dec 19
Good doctors overall quite good

Amod Desai
14:31 13 Dec 19
Nice service and consultant

Nitesh Purohit
07:12 07 Dec 19
Very good and responsive staff and doctorsAnd handles treatment with gentle care

paras gada
11:04 03 Dec 19
Cleaning was done well. . Just feeling a bit ruff when I am touching my tongue to my lower teeth.

Agnelo dias
07:24 30 Nov 19
Sabka clinic provide very good facilities and good doctor like friend .

Jagat Shukla
06:36 30 Nov 19
Very good dental cleaning

Deepak Jamkar
07:15 01 Nov 19
It's Good and future guidance seems genuine, look forward for next visit and plan for due course of treatment. Thanks :)

Sandeep Mehta
01:57 08 Oct 19

Satyawan Bhat
08:34 15 Sep 19
Excellent Doctors in the panel. Have done my root canal treatment here @ andheri east station branch. Must say the doctors incharge at this branch ( Dr. Shikha Sethi, Dr Emily & Dr. Vaishakhi ) are very knowledgeable and precise in delivering treatment.Moreover, Dr Dhwani Sadiwala (specialist surgeon) has also done my root canal in a very painless way. It's a must recommended place for any dental treatment at Andheri location.Thanks

Pravin Sahu
17:09 29 Mar 19
very good Dr and staff and given best treatment

Bhupendra Tiwari
04:09 20 Sep 18
Very friendly doctors as well as receptionist! Helpfulness is next level!

Meet Satra
12:24 21 Aug 18
Mere dant me bahut dard tha to mujhe mera bhai sabka dentist clinics andheri east me lekar aaya.. aur waha mujhe bhaut achese tritment di gai..

Manish Dhopat
12:52 18 Aug 18
Good service at affordable price

Ashish Dhopat
13:10 11 Aug 18
Customer friendly staff and good doctors.

Ashish Mungekar
12:19 20 Jul 18
Had a wonderful experience with the team out there! Very helpful people. Overall good experience!

Hiren Dabhi
14:36 19 Jul 18
I have done my braces treatment at andheri east. Doctors and staff are very good

Imtiyaz Ansari
11:54 16 Jul 18
Good experience all over . Excellent converstion with doctors . They remind every appointment through massage.Best place to visit for any dental problem

D.S Reptech
07:09 16 Jul 18
Well maintained dental clinic...and tarined and expert docs..where proper knowledge being shared to make a sweet smile.....thumbs up...keep it up....

Brijesh Kushwaha
14:31 13 Jul 18
Perfect in all aspects and friendly staff and doctors

Vandan Jani
06:51 13 Jul 18
I have visited ancheri east Branch. Doctors and staff are very good. I am happy with my treatment.

Pushpa Yelsatti
18:05 12 Jul 18
Dear Dr. Rutuja,Thank you for the wonderful work on my teeth. I like the cleaning and polishing done on my teeth. I have become more conscious in keeping my teeth clean. Hope I maintain them throughout. The filling was not painful and not noticeable at all. Even the reception staff Sona has been helpful.Regards Gautam

Gautam Kant
10:58 30 Jun 18
Good doctor and best treatment

kishore trasi
11:37 14 Jun 18
The experience was good for the extraction by Dr. Shikha ❤

sanjana wadkar
14:20 26 May 18
Nice clinic nice treatment docter

Ganesh Sape
06:53 21 May 18
Good service. Doctors and staff very kindly

Jitendra Gala
12:40 17 May 18

Ankit Chheda90
14:40 16 May 18
"Good experience.The doctors and staff are amazing. They are not only convenient, but they are also extremely knowledgeable and kind.

Chetan Marathe
13:20 16 May 18
Its maintain hygiene and the staff are good

rajvi shah
12:07 11 May 18
Sabka dentist .... it was excellent for me and good check up also...

Harijan Suriya
07:22 07 May 18
Very affordable treatment n staff very polite and friendlyHighly skilled doctorsGreat place to solve your all dental prblms🖖😊

adit shetty
06:42 07 May 18

Kalpana Devrukhkar
06:33 07 May 18

Barkha Jaiswal
07:10 19 Apr 18
I have done implant treatment in sabkadentist Andrei east. Amazing treatment. Doctors and staff are very good and excellent . I m very happy

Ashok Tambe
14:36 12 Apr 18
The staff were good and the treatment also

Jinal Gami
08:10 07 Apr 18
Nice place. I have been to Vasant village branch. They explain each and every step while treating. Consultation charges are nil and fees for each treatment is told in advance. Then it's upto you if you want to continue with the treatment.

Arpan Srivastava
15:16 06 Apr 18

rajshree singh
13:15 28 Mar 18
Doctors are very good and treatment is also amazing loved it

Danny Danzo
10:48 28 Mar 18
It is very good sevice and excellent help all... I am very happy there treatment..

Syhamal Ballav
17:29 23 Mar 18
Good experience treatment going good

Pritish Behal
11:20 23 Mar 18

_Salman_ Creations_
06:45 23 Mar 18
My first time visit to any dentist & it was gr8..no issues while treatment....I am totally satisfied with sabka dentist 😊

Viraj Bandekar
14:39 19 Mar 18
Services is very good..I am happy with sabka dentist Andheri east....it was great experience...thanks to sabka dentist...

priyanka gaikwad
14:04 17 Mar 18
This is a very good experience, best dentist

Pratima Roy
14:15 14 Mar 18

Dharshana Mahadik
14:12 14 Mar 18
It was a wonderful experience with sabka dentist, doctors and staff treated patients like family & Dr. Aswad Noorani Very Friendly with patients

Rohit choudhary
09:34 14 Mar 18

Prem Nakati
07:51 14 Mar 18
Best treatment at reasonable cost

Jyothy Vijayan
09:57 16 Feb 18

Kyle Kannan
14:30 07 Feb 18
Very nice experience with sabka dentist

FS18EE022 PRATIK KANGNE
07:53 20 Jan 18
Clean clear and careful understanding of the issue with experts and professionally well qualified doctors and staff.Amazed with the service and care.Slightly not economical comparison of normal dentist and clinic but you will love to forget the cost once u get clear and satisfied treatment.

Durgvijay Yadav
07:30 20 Jan 18
Professional doctors who are well trained and will not cut corners. Plus I like that I am informed about progress of my treatment and even every small step during treatment is communicated well.Also doesn't burn a hole in the pocket 😊Have been here more than thrice for cleaning, root canal and tooth extraction.

Annkur P Agarwal
14:52 04 Jan 18
I have got my veneers from here and I must say that they are very good at their job and affordable. Thank you Sabka Doctor to bring back a smile on my face :)

Vanessa Veigas
10:23 15 Dec 17

Samir Munankar
07:08 06 Dec 17

Vinayak Patil
17:56 30 Nov 17

veerradha1
15:02 30 Nov 17
It was good as a first experience

Harshal Bohra
14:42 30 Nov 17
I m doing braces treatment in andheri east clinic. The clinic and doctors and staff very good and friendly

Tulsi Baraf
14:38 30 Nov 17
Good service at resonable rate

sahil desai
14:15 30 Nov 17

drashti Patel
13:25 30 Nov 17
Good service and very friendly

kalyani kharkar
13:20 30 Nov 17
Very good experience, best service

Sushant Jadhav
12:01 30 Nov 17

Rosy R. Yelsatti
10:45 30 Nov 17

Santosh Salunke
10:45 30 Nov 17

Suvarna Khedekar
10:16 30 Nov 17
Excellent consultation ✌💯

rugved redkar
08:25 30 Nov 17
Had an amazing experience with Dr Madhuri!!🙂

Cauveri Gurav
05:26 30 Nov 17
very good experience & a kind doctorr 👍

harsh deokar
05:23 30 Nov 17
Best dental clinic in mumbai with best doctors

42 Jitesh Poyrekar
05:07 30 Nov 17
It was a great experience, doctors are very friendly

Azad Khatu
04:51 30 Nov 17
Good staff... excellent service... And.. Great experience....

Rupesh jagadale
04:45 30 Nov 17
(Google द्वारे स्वयंचलितरित्या अनुवादित) gud experience..It's awesome 👍

Nitin Patil
04:30 30 Nov 17

Priyanka Newrekar
14:34 29 Nov 17

Priyanka Kumbhar
13:34 29 Nov 17

Deepali Yadav
12:37 29 Nov 17
Statisfied with the treatment..

Nikita Arolkar
12:24 29 Nov 17

Deesha Parmar
10:32 29 Nov 17
Service is very excellent. I like the way they treat with people

Vaibhavi Pawar
09:15 29 Nov 17

हिदंनगरचा विघनहरता
13:39 25 Nov 17

kailash parmar
11:42 25 Nov 17

Sunil Joshi
13:55 23 Nov 17

Nahida Sultana
10:59 23 Nov 17
I am realy happy with sabka dentist treatment.

Ankush Satardekar
10:31 23 Nov 17

onkar sawant
07:03 23 Nov 17

Rohita Shinde
10:07 21 Nov 17
Good staff..good guidance..excellent follow up..

sanju shetkar
09:51 21 Nov 17
It was a very good experience with sabka dentist Andheri east clinic. Doctors and staffs are very friendly and well educated. Best services provided by sabka dentist at reasonable price. I am happy with treatment.

Soni Kumari
13:45 20 Nov 17
Good experience of satisfaction.

Anumol Sebastian
12:28 20 Nov 17

Girish Trivedi
07:20 20 Nov 17

pratik patil
02:49 19 Nov 17
I have done Braces treatment for my son Sarthak and I am fully satisfied with over all treatment. Very economical treatment and very excellent response from clinic. Thank you Doctor for excellent treatment.

vaibhav shah
15:10 18 Nov 17

Jayesh Shirke
13:01 18 Nov 17
Good service had a great expierience

Sahil Kawale Tymm23
14:46 17 Nov 17
Nice experience..Very good treatment..

monika thakur
14:33 17 Nov 17
very good & helpfull staff .. good service

gaurav patil
14:31 17 Nov 17
My experience with Sabka Dentist was awesome....

chaitali naik
14:19 17 Nov 17

alpaja labde
13:54 17 Nov 17

Sayli Sutar
13:41 17 Nov 17
Very Good. Good experience.

Suyash Sawant
13:40 17 Nov 17

shradha mestry
13:35 17 Nov 17
It was a wonderful experience with sabka dentist, doctors and staff treated patients like family😊😊😊

chandra shekhar
13:17 17 Nov 17

Sasmita padhy
12:41 17 Nov 17

Shruti Rewale
12:13 17 Nov 17
This place is very excellent for all the treatment of teeth. I felt very good for my teeth.

dinky parmar
11:42 17 Nov 17
Service is very nice doctors are very friendly.it's affordable price and hygienic.i am happy with treatment....

Raj Choudhari
07:52 17 Nov 17

Julius George
12:31 16 Nov 17

Arvind Giri
07:13 16 Nov 17
Very good experience, treatments are very good and cost of treatment is comparatively less than Private dentists.

Nimesh Patel
15:17 15 Nov 17
friendly and generous reception

Victoriya Arockiya
10:37 15 Nov 17
Excellent service with patients convenience ....

Arati Parab
10:27 13 Nov 17
Sabka dentist is helpful and assist patients on time.It is really good.

Merlin Pereira
07:19 12 Nov 17

Suresh Yelsatti
07:06 12 Nov 17
Service is very nice doctors are very friendly. I m happy with my treatment

Mahendra Sharma
05:17 11 Nov 17
I've experienced a good consultation.😊

amruta patil
17:21 10 Nov 17

yeshwant patil
17:16 10 Nov 17

Jatin Trivedi
13:25 10 Nov 17
Best services provided at reasonable prices!👍

Madhuri Patil
11:44 10 Nov 17
I have visited Andheri East clinic. I m happy with treatment

Mahipal Singh
11:42 10 Nov 17
Awesome treat by Dr aswadWell sujjest also

Chandraprakash yadav
15:03 09 Nov 17

Sona Yelsatti
12:53 17 Oct 17
I visited clinic.... My experience is good... My

Sayali Patil
12:07 17 Oct 17
Had a great experience at mydentist.My friend had told me about this place where you can get your teeth treated at a very reasonable rates. I went and I visited andheri east clinic where so for that I only had to go check their website and there I only had to update my phone number and then you get a conformation message and in next 30 mins I got a call nd I booked my appointment. The next day morning I went and I visited the clinic in andheri east clinic . I was on time for my treatment I just had to fill one form and then I was allowed to enter the dental premises and the doctor was very professional with her work and was very kind with me and see told me I have to do a rootcannal for that so I just waited and did on that moment itself and the treatment going on for 30 mins and then I was done with that it was not at all painful and my rootcannal was done properly and then I had to wait for 2 days for my crown to come and once it had came I got a call from the clinic and then I went again got my tooth fixed and my treatment was over completely and it was very good I had a very good experience and it was very very reasonable compared to other private clinics.I would suggest people also to go and visit Mydentist.

Ravindra Yadav
07:06 02 Jul 15
My experience with mydentist was good....the atmosphere was cordial....problems are explained with clarity....Dentists at your Andheri east station branch are quite caring and efficient....the cost of the entire treatment is also explained well in advance....thanks to MYDENTIST.

Renita Carvalho
08:22 28 Mar 14
I had come here with an unbearable pain in my tooth. It had chipped and become extremely sore and sensitive. The moment I walked in here, I was taken care of. The dentist carefully listened to my problem and within half an hour, I don't know what he did but the pain had completely gone. I am thankful to their very professional service!

Disha Desai
09:53 28 Sep 12