Dental Clinic in Andheri East
Address: 5, Gr Floor, Vasant Village, Behind Vora Medical Opp. Jaslok Farshan, Near Andheri Rly Station SN Rd, Andheri East, Mumbai, Maharashtra – 400069.
Monday – Saturday 11 AM – 8 PM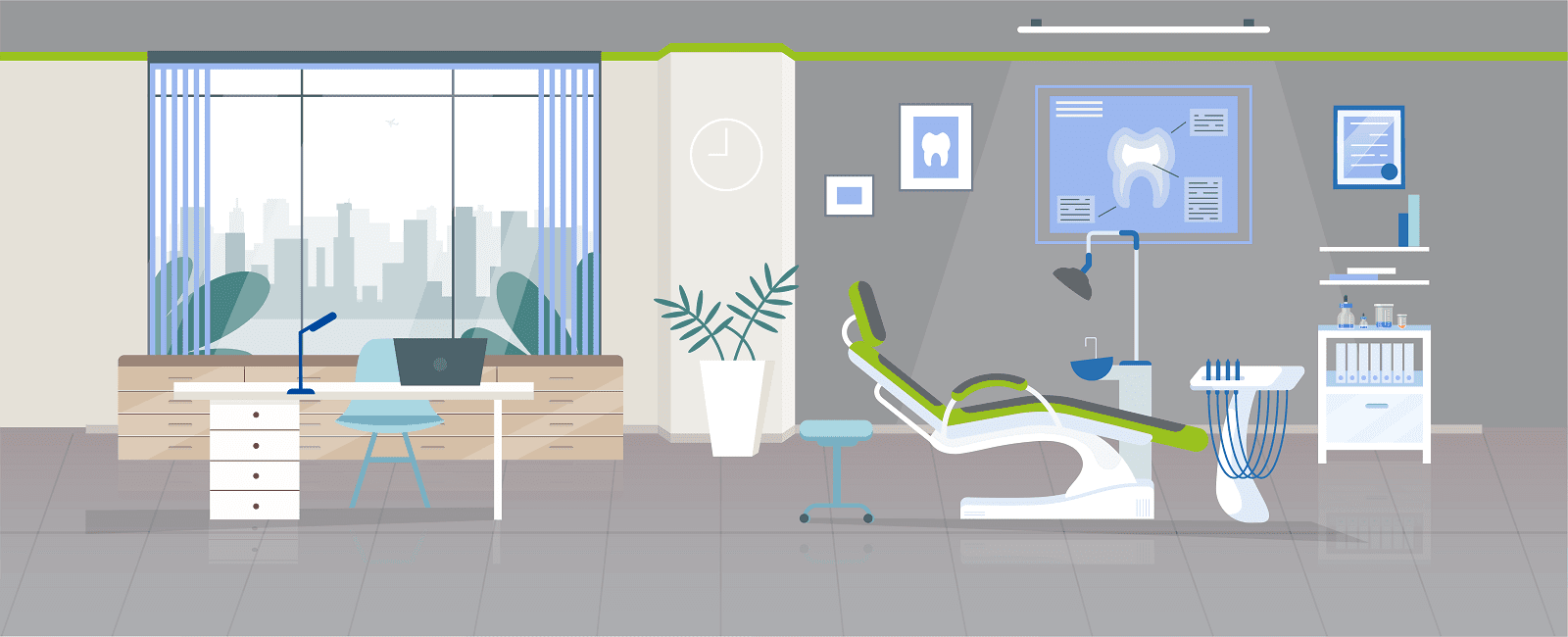 About Sabka Dentist Dental Clinic in Andheri East- Mumbai
Sabka Dentist is a well-established chain of dental clinics all over 5 cities. We provide the best & most affordable dental treatment care. Dental clinic in Andheri east aim is to provide patients with a pleasant experience of dental treatment.
With the team of the best experts on board combined with the best equipment needed for any dental problem.
We endeavour to provide an efficient dentistry solution at a very effective cost with our utmost dignity. Is having a misaligned tooth makes your smile dull, don't worry we have the best orthodontist on board to take care of your smile makeover and straightens the misaligned teeth.
Our goal is to make every patient leaves the clinic with a bright and cheerful smile. With all these dental-friendly attributes we also make sure to never compromise in hygiene in our treatment.
We have many more treatments like metal-free crowns and bridges, veneers, dental implants, teeth whitening, implant dentures, smile corrections, gap closures, fixed teeth, root canal treatment, gum surgery, kids dentistry, laser dentistry, gummy smile correction, wisdom teeth extractions, dental X-rays.
We strive to provide good oral health with the best dentist in Mumbai, Andheri east.
We welcome you warmly and make sure to give you the best of dental care by our experienced & cooperative staff At Sabka dentist dental clinic in Andheri east.
Our Services at Sabka dentist dental clinic Andheri east
Providing a large number of dental treatment with well-trained staff everything is available under one roof.
Deliver the best services with the most affordable prices in Andheri east.
Excellent treatment given by well-equipped instruments.
Consultation & Dental X-RAYS at free cost.
Great ambiance with good hygiene and a hospitable environment.
Our Dental Treatment at Sabka dentist dental clinic in Andheri east
Dental checkups and Consultation:
We the team of specialist checks & evaluates the patient's teeth for any tooth decay or to get plaque & tartar off your teeth. At Sabka dentist dental clinic in Andheri east, we don't charge any consultation fee and examined the gums with proper attention.
One thing to keep in mind don't let plaque & tartar build-up, it can lead to gum disease, which is caused due to not maintain good oral hygiene. Is it very stressful for you, don't worry by regular checkups you can take care of your health of teeth.
Services provided on complete dental checkups
Taking X-rays of your teeth
Checking and evaluate the health of your teeth
Looking for cavities
Checking for gum disease
Checking for tooth decay
To check for malocclusion and if it needs orthodontic intervention
To check for Oral habits (Bruxism, Thumb sucking, Tongue thrusting etc)
Checking broken teeth
After all this examination the best dentist in Andheri east station will recommend you the best tips for the health of your gums and teeth. By following the routine checkups and oral hygiene you can keep your teeth & gum tissues healthy.
Dental X-Rays:
At Sabka Dentist in Andheri east station, we offer customers a free consultation, and we don't charge any cost for X-rays. At Sabka Dentist the super-specialist strive to provide all dental treatments like a checkup, dental implants, fitting crown, orthodontic treatment, fillings, tooth extractions etc.
Dental implant: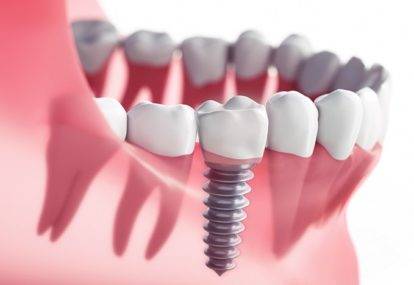 Do you have a missing tooth, to replace the missing tooth you will need to have a dental implant. An implant is the replacement of missing teeth which perform and look as close as natural teeth.
The procedure of having implant takes 4 stages where the implant will be placed into the bone and it will take 3 to 6 months to heal (osseointegration). Seat/abutment will be placed on the implant, where the final cap or crown will be screwed.
Root Canal
When you have a toothache, cavity, tenderness or broken tooth, you should get root canal treatment done once the dentist confirms the need for it. Root canal treatment involves removal of infected pulp and its replacement with an inert gutta-percha material.
Thus, the process of cleaning the root canal should be done meticulously, because if not cleaned, there might be reinfection. It is the procedure of 2 to 3 sessions. After the completion of root canal treatment, it is followed by tooth cutting and crown placement.
Orthodontics (Braces)
Orthodontic treatment deals with prevention, correction and misaligned of teeth and jaw. Having crooked teeth make you stop smiling? Get the orthodontic treatment at Sabka Dentist at a minimal cost.
Orthodontic treatment will straighten the teeth and give you a good smile. It is not about only straightening and smile but it can also help to improve the health of your teeth and gum joints. Meeting both jaws improperly will lead to cause the unsightly and incorrect bite. By having this treatment you can improve both.
Tooth Extractions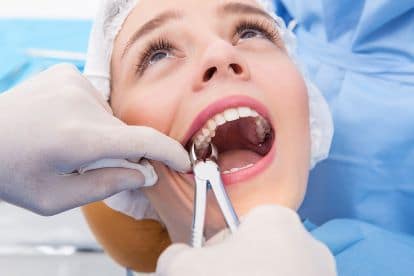 The extraction can be done by various reasons
For orthodontic reasons, you may be advised by the dentist to get the tooth extracted. If the tooth is grossly decayed such that only the root piece remained then the dentist may advised to tooth extraction.
When you have a tooth injury then the dentist may remove the tooth or replace it with artificial teeth.
The wisdom tooth will be extracted as they cause pain and infection. They also cause damage to the teeth beside due to lack of space in the jaw, and they cannot find space to erupt.
Crown and Bridges
Crown is basically an artificial refitting over the remaining part of the prepared tooth, to make a good appearance and giving a shape similar to natural teeth.
There is a variety of crown made up of: Porcelain bonded to precious or non-precious metal: Most of the crown is made of this metal and later on porcelain has been applied. 
Porcelain crowns: Most used in front teeth but not as strong as bonded. 
All-ceramic crowns: This is suitable for use in all areas of the mouth. It is a metal-free alternative which gives strength to all bonded crown.
Bridges
It is basically the process of fitting an artificial tooth in the missing place with the support of adjacent teeth to place the crown.
How Sabka Dentist can help?
Sabka dentist has the largest chain of dental clinics all over 5 cities. In any region, if people search for dental clinics they have a sort of fear to have treatments whether it is related to pain, dentists and cost.
People look out for best dentists at an affordable cost. We at Sabka dentist dental clinic in Andheri east provide the most affordable price which you ever find anywhere.
We have the best panel of 550 experts with us onboard combined with the best equipment for any dental issues. Our experts have done over 10 million successful treatments. The experts will make sure to provide the best of treatment and take care of the health of teeth.
Good service , experience dentist.

Sandeep Motling
06:34 24 Jun 22
All service nice.All staff treat well

Rishi Pandit
12:21 01 Jun 22
I've started my Aligners treatment a few days ago, and I've had the most pleasant experience with my treatment! It's painless and even the entire team is super cooperative and doing an amazing job at it.

Zeel Parmar
05:15 12 May 22
Excellent doctor!!!Very thorough and caring. I'm terribly afraid of the dentist but She took the time to explain every procedure she was doing. For example, when I got my teeth scanning, dentist was very supportive, and thorough when explaining the process. She is a professional and has a naturally lovely personality. I would recommend her to everyone. She is the best dentist I have ever had.

It was a great experience wonderful staff very much supportive and good knowledge

Shanaz Habib
13:21 12 Feb 22
The premises was clean and near to the location,Staff is absolutely supportive.Even if u visit em early they supports is best.One thing is they suggest u best treatments for ur teeth.

Tarique Moin Shaikh
13:00 08 Feb 22
Good doctor available to help you out

Rajendra Vishwakarma (Guddu)
14:28 06 Feb 22
The dentist and staff was very professional and friendly. Very Satisfied with teeth cleaning experience.

Sahil Bedse
14:33 04 Feb 22

Shruti Parab
10:02 04 Feb 22
One of the best service for dental 👍👍👍👍👍👍👍👍

Archana Koli
08:27 01 Feb 22
Nice service and very nice staff

Siddhi Vinayak Paithankar
08:19 01 Feb 22
Fast and well maintained. Easy process and time saving

shyam modi "student"
06:13 19 Jan 22
One of the best service for dental.And doctor sagar is among the best for Orthopaedic. would recommend doctor sagar for OrthopaedicAnd the staff is also helpful

mahesh karekar
05:58 26 Oct 21
I enrolled my son to this clinic to get his teeth aligned.We had a great consultation by Dr. Saba as she was very polite, accurate with diagnosis and suggested braces treatment. It was executed by Dr. Sagar (orthodontist) and what a fantastic job has he done.Took 19 months as planned, and the wait was worth it.Kudos to the entire team of this clinic.

one n only sm arts
07:57 05 Oct 21
Over the years I have lived in different cities and visited several dentist to get their two cents on my misaligned tooth.As clear braces are in trend these days, I needed to be very sure if I could find a place trustworthy to align my teeth well.Dr. Saba is BY FAR the best dentist I have come across.I was introduced aligners which was the most affordable aligners (in comparison to others in the market) with excellent packaging and tools.It's been 6 months and the results are fantastic.Superb experience.

Harshali Kasare
06:33 05 Oct 21
Taking all care for covid .Nice experience

Sunita Vaidya
17:41 06 Sep 21
The staff is very helpful.

Pratiksha Bandodkar
11:49 26 Aug 21
Amazing clinic, Dr. Saba is the best. She explained everything very nicely and gave good treatment plan. She is the best!

Sufiyan Rafique
16:02 10 Aug 21
Superb Clinic... Anything related with your dental issues... sabka dentist andheri east is best clinic... Specially Dr Saba... A superb Human being, Superb Knowledgeable Dentist... She has Magical Hands... Give it a try if you have any dental problems.

Piyush Chitale
13:00 10 Aug 21
Best clinic in mumbai // Experienced doctors and behavior is too good.Free check up.

Vivek Pandey
13:25 06 Aug 21
Good service friendly staff following all covid protocol would recommend friend family for the check up at sabka dentist .

Very professional dr and reasonable pricesStaff is very helpful and very polite.

Sunil Singh
17:21 12 Jul 21
When I booked my appointment I thought of pain and how dentist will handle it. But with Sabka Dentist clinic it was very smooth. Not only treatment but also learned necessary consultation to take of teeth.

VIMAL DESAI
13:04 26 Jun 21
Sabka dentist best service provider....Staff always remind me before my appointment 2 to 3 times and staff is always speak polite and helpful....

Shubhada Dagare
11:44 14 Jun 21

Jyoti Singh
10:36 12 Jun 21
I hv done 2 brizing and removed teeths, once u will go to them will never go any where else. They r the bestToday I implant a teeth, a job very well done. Dr is experienced and know their job,very courteous and treat like a family.

Naren Jesrani
19:20 07 Apr 21
Reasonable Prices and Good service.

Ashish thakur
13:18 02 Apr 21

kailash parmar
13:03 02 Apr 21
Excellent place to do your dental things at a affordable price..The dentist who treated me was really good...thanks sabka dentist...hoping to visit in future again...

Great people, cooperative staff, so polite I am very much happy I recommend to all have a visit they do not charge anything for check up or anything related visit.Also you can so EMI on bajaj with 0% interest.Thank you so much Dr. Shreya.

ANURAG SINGH
14:03 08 Feb 21

Ashish Desai
09:27 06 Feb 21
Dr shreya is very humble n kind doctor,did not fell any pain or fear after that ,they are taking all safety precautions during vividh times ,I would highly recommend theri services,thank you

Nilesh Singh
10:53 04 Feb 21
Very good sarvice sabka dentist 🦷 Andheri

Rajrajeev Yadav
09:45 21 Jan 21

It was a wonderful experience with sabka dentist, doctors and staff treated patients like family.

Santosh Bhosale
14:05 06 Jan 21

Regu Nadhan
13:40 01 Jan 21
Dr Shreya is very humble n kind doctor. A great n well satisfying experience .If your charges will be more affordable as per a common man . There will be more growth with more clients.

Simpi Tiwari
14:11 29 Dec 20