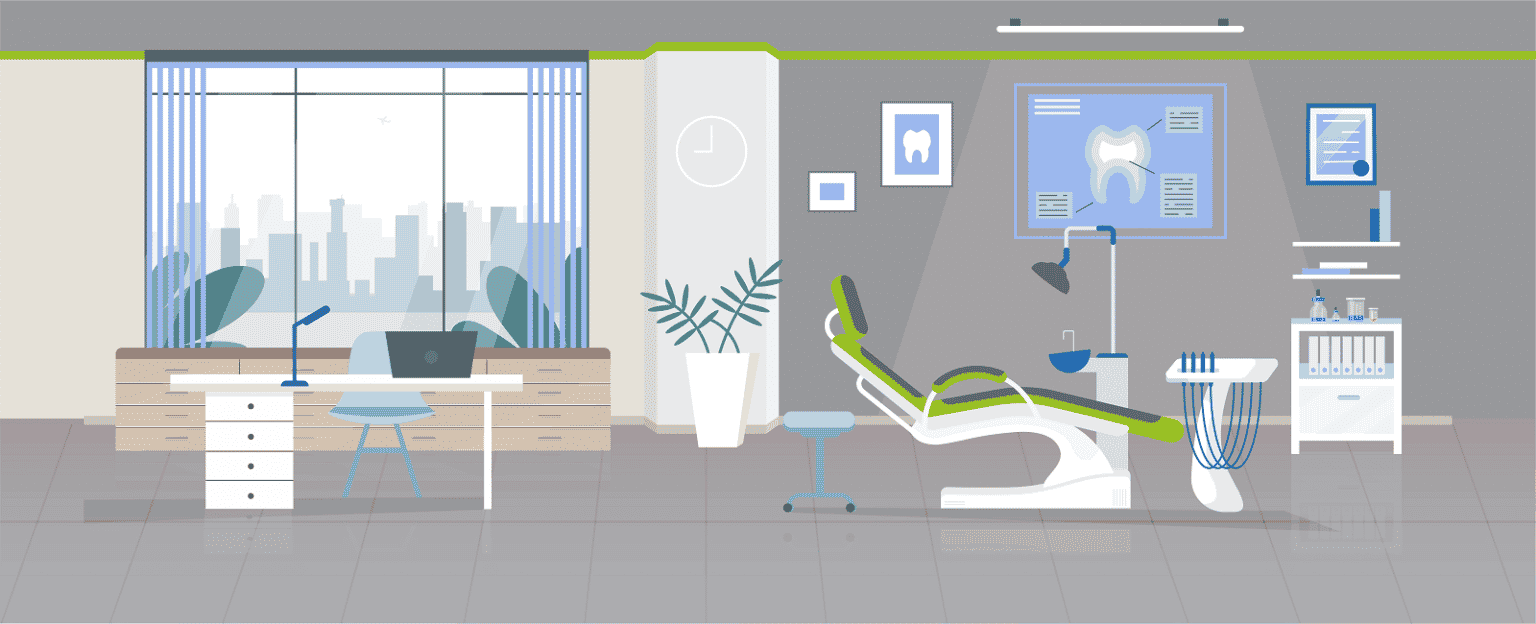 About Sabka dentist Dental Clinics in Surat
Our dental clinic in Surat aims to provide high-standard dental treatment to all classes of society. We, At SABKA DENTIST in Surat, provide dental treatment like prosthodontic (Implants, crowns, bridges), periodontics (teeth cleaning, filling), cosmetics (teeth whitening and veneers), endodontic (RCT) and orthodontic(braces), etc.
At SABKA DENTIST Dental clinic in Surat, we serve the excellent dental treatment with the best specialists in above separate medications by using the most recent technology.
We strive to accomplish the patient's expectations and make sure to provide each treatment in a cozy and pleasant environment. The dental clinic in Surat has a mission of making dental treatment reasonable and available to everyone of the majority of society.
At SABKA DENTIST in Surat, we provide treatments available with the convenience of EMIs options, the patients can make installments at 0% interest with ease.
Our Dental clinic in Surat gives treatment while dealing with dental hygiene by our experts in a warm ambiance, convenient places and hours, and a comfortable environment. Visit Sabka dentist and get the best dental care near you in Surat.
Dental Treatment provided at Dental clinic in Surat
Teeth whitening:
A Cosmetic dental procedures that lightens the dull and yellow teeth. To make your discolored teeth white, you ought to avoid such eatables that stains teeth. We offer compelling teeth whitening treatment to sparkle your teeth and create a beautiful smile on your face.
Teeth cleaning: To eliminate such bacteria (plaque) that host numerous oral issues, teeth cleaning is one of the solutions to help you with such oral diseases. Our dentist in Surat recommends people to get clean their teeth every 6 months to sustain their oral as well as overall health. Dental clinic in surat offer dental cleaning at an economical charges.
Dental laminates: A thin laminate that is attached to the tooth to repair the features of chipped/fractured tooth. Numerous individuals have cracked and chipped tooth that makes their grin dull. By applying laminates, one can reform the structure, function, and features of teeth.
Dental implant:


Redefine your smile with implants at Sabka dentist dental clinic in Surat. Replace the missing by implant is one of the best solutions. There are three steps in which dental implants take place.Firstly, metal screw will be fixed into bone. Secondly, the experts will evaluate if the implant is entirely fixed into the bone, and if it is fully integrated with the bone then the abutment will be placed over implants. The last step is to hold the crown on the top of an abutment to fill the vacant place.
Dental crown/cap : This is utilized to cover the missing teeth which give comparative functions, sizes, shapes, and state of common teeth. It is also termed as a dental cap. Crown is placed for many reasons like many patients may have had experienced root canal, undergoing dental implant treatment and to cover the discoloured/yellow teeth, etc.
Root canal treatment:


It is a treatment that removes the diseased pulp from the damaged and inflamed teeth. Before a RCT takes place, a proper diagnosis of a pulp is required. The infected pulp causes many severe dental problems like decaying, sensitivity, swelling, and tenderness by touching, etc. This treatment must be carried out in diligence, otherwise the infection will disperse throughout the teeth and teeth will be removed from bone socket. At SABKA DENTIST Dental clinic in Surat have excellent endodontics to perform the best Root canal treatment.
Braces treatment:
Does a misaligned tooth make your smile dull? Try not to stress , our clinics in Surat provide the best orthodontic treatment to improve your smile. Numerous individuals have mispositioned teeth and their upper and lower teeth do not meet appropriately which causes an impact on the bite. This treatment straightens the misaligned teeth and moves them to its correct position. Our dentists suggest applying braces for it. Some braces are metal made joined to the surface of teeth to correct the misalignment of teeth.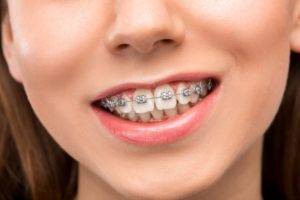 Dentures: Dentures are removable appliances that are used to replace missing or lost teeth. They are generally made of plastic which is also more durable. Dentures are framed in a way such that all the qualities of the tooth are maintained and help in chewing the food. Dentures are supported by hard and soft tissues. Dentures become useful when there is a loss of teeth helping to fulfill the tooth functionality.
Overdentures: Overdentures are a type of denture which are specially placed over or attached to dental implants support. Using some of the simple dental applications, they can replace one or more teeth. Jaw bone structure gets affected to some extent when there is a loss of the tooth. Overdentures help to restore the original structure of the jaw bone properly.
Ways to find the suitable dental clinic for you?
Many individuals attempt to search for dental clinics in their area. First step they take is to search on the web, likewise they get recommendations from their family members, companions, and working people, etc.
Many working individuals need to schedule appointments according to their office timings. Additionally, they may find for the clinics who keep up oral hygiene at its best.
SABKA DENTIST has four dental clinics in Surat at convenient locations and working during peak hours.
We, at our clinics in Surat, provide the most affordable dental treatment with the service of EMI options. We utilize the recent technology to confer the best treatment in a relaxed and comfortable environment.
Our Dental clinics in Surat have the best specialists on board to ensure the oral and overall health of patients. We greet patients with warm ambiance, kind personnel, and accountability.
How can SABKA DENTIST in Surat help?
SABKA DENTIST spreaded with its 100+ clinics across five main cities in India to provide best treatments. Our clinics in Surat gives top-notch services by well-graduated experts.
Our dentists in Surat are highly educated and updated with new instruments to serve patients with the best treatments. Our dentist has treated more than a million patients up till now, and continue to provide the supreme dental treatments with more enthusiasm.
Our dental clinic in Surat anticipate more such figures along with delivering high standard treatments.
Visit Sabka Dentist the best dental clinic near you in Surat
Majura Gate
Office C/1, Mezzannine Floor, Swami Narayan Complex, H.No: 2/1932/1, Majura Gate, Near ITC Bldg, Surat 395002.
Adajan
U-1 Regent Square, Office No 111, Gangeshwar Mahadev Road, Near Shivaji Circle, Adajan, Surat 395009.
Bhattar Road
M/1 Mezanine Floor, Bhagvati Darshan, App.Near Umabhavan Bhattar Road, Surat 395007.
Vesu
Shop No. 8, 1st floor, above Bhinayak fast food, Aagam Arcade, Opp. Hampton Park, Near Jolly Residency & Vijyalaxmi hall, Vesu, Surat-395007.