Dental Clinic in Sattadhar Ahmedabad
Address: FF Shop No-1, Shantimall, Near Bharat Petrol Pump, Sattadhar Char Rasta, Sola Road, Ghatlodia, Ahmedabad, Gujarat 380061.
Monday – Saturday 11 AM – 8 PM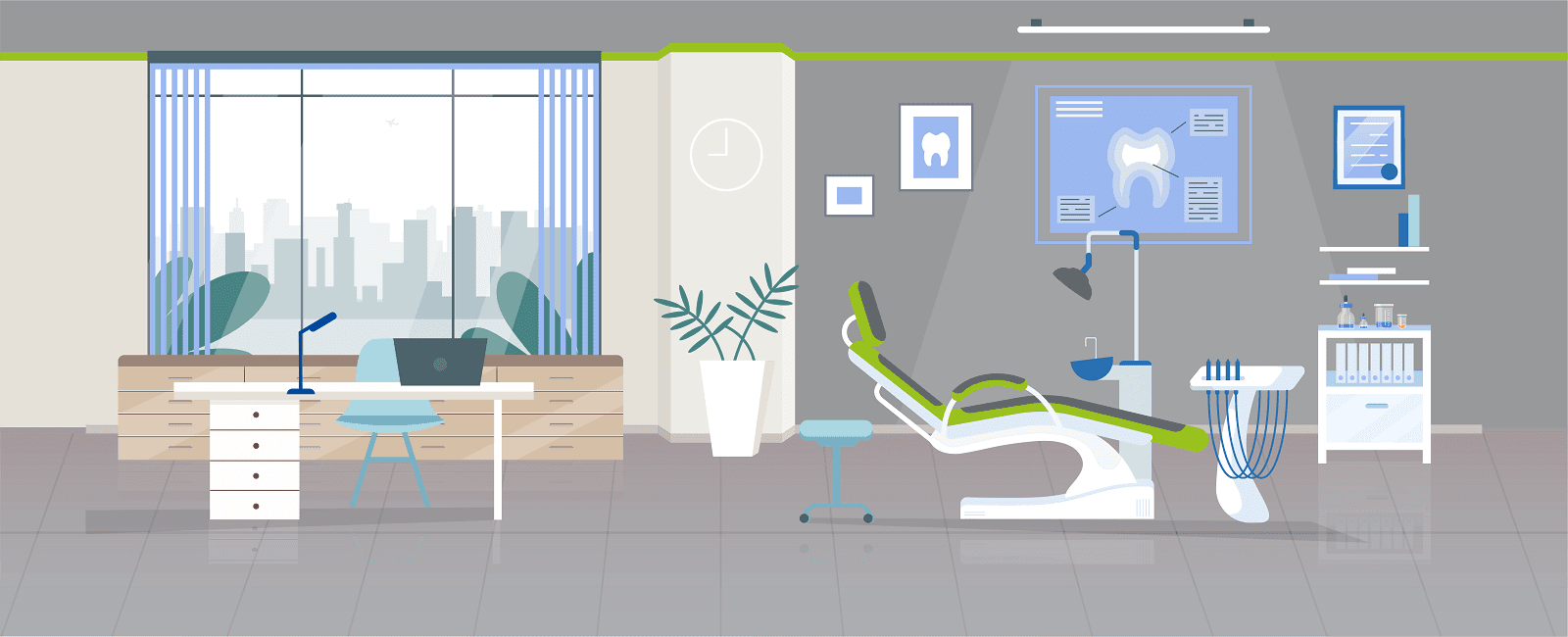 Excellent, fantastic, very nice treatment of my tooth by chaitali parikhHer nature is fabulous and her way to explain anything is very Nice to meI am very very thankful to herI give my regards that they have much more clients for treatment

Payal Parekh
14:07 25 Feb 21
All the staff is good and humble...... their nature is also good.....Their treatment is comfortable and financially affording.........and also the best one as i saw is that skill of doctor such that we will not experience too much pain........Thanks

Sonal Shah
12:46 19 Feb 21
Your provided best service

medical life medical life
11:52 12 Feb 21
Dear SabkaDentist Team, I am very glad to mention that the Sattadhar Team is very patient friendly and genuinely caring. I have been seeing Prachi for the last 3 years who has been very prompt in ensuring that no appointment is missed. Ripal has been always on her toes to be with the dentists and understands very clearly with minimal instructions. Dr. Shinal Jain is highly recommended for her detailed description of her analysis of any ailment. She has been very highly patient throughout my root canal treatment and has never shown any sign of compromising on the treatment since first consultation. Great teamwork! Wishing more people get their teeth healthier with such a highly committed service.

Prahalad Shastri
15:23 10 Feb 21
Treatment is very good. Covid precautions also good

Subrahmanyam Sajja
08:50 05 Feb 21
The approach of the staff was professional, personal & above all human par excellence. The advice provided by the Dr Shinal was very cordial & true to the subject. I couldn't ever had a feeling that there was any selfishness to increase the business or reach any false and unreasonable target. Amongst medical fraternity oganizations like "SABKA DENTIST" are very much needed in the society. I wish them all the success.

Truly amazing work with satisfaction. Now I smile freely. Good work

ketan parekh
12:44 19 Jan 21
Doctor has very good nature

yash mehta
14:36 16 Jan 21
Review after service; Doctor Shinal Jain very helpful and polite. Best in Ahmedabad (10/10)Thank you for all your help. Your service was excellent and very FAST. Many thanks for you kind and efficient service. I have already and will definitely continue to recommend (Sabka dentist) your services to others in the future. Entire staff is very friendly and helpful.

himanshu pathak
09:47 08 Jan 21

dinesh choubisa
05:45 08 Jan 21
Courteous staff, proficient dentist, good hygiene

Ranjit Pandya
11:18 26 Dec 20
My visit was timely and professionally done. Very caring and good nature. Staff is very friendly and helpful. Treatment done by Dr. Heni shah. She is very professional, friendly.

Montu Chandravanshi
12:26 21 Dec 20
Excellent treatment I did my cleaning and scaling....was more than satisfied...

Bharat Turakhia
12:23 18 Dec 20
I was suffering with pain in right side upper tooth but i visited sabka dentist- sattadhar and problem solved....so, i would like to thank Dr. Heni shah for such an Excellent work....

Vishal Panara
11:14 15 Dec 20
Experience is good and fine. Staff are very cooperative. Dr Heni shah treatment is good for any teeth,gums regarding problem.

Pratik Jha
12:21 10 Dec 20
Maru check up and sarvaar ahiya khub sari rite thai 6 every fine & nice consolation, Great experience. My problem of teeth sensitivity And explaining the possible reasons procedure's to be done.

Ashok C Parmar
06:38 08 Dec 20
Dr Henry shah & Others staff too much very nice.my check up done very nicely.

Balkrishna Patel
06:10 08 Dec 20
I got my wisdom teeth removed here this year and last year as well. I am really happy with the services. The staff is cooperative and helpful. My treatment and check up was done by Dr.Heni Shah. She was very friendly and well equipped in providing treatment. Thank you.

Shantanu Bhattacharya
12:05 06 Dec 20
Dr. Heni shah did good treatment.i received massage for cleaning on 1-12-20 and validation up to 5-12-20.Today I did cleaning and paid 500 Rs. . Dr. Did excellent treatment and I appreciate her work.

Bhagvat Patel
06:16 05 Dec 20
Very Fine,& Nice consultant Dr heni Shah.

Baldev Soni
12:54 18 Nov 20
Excellent consultation. Great experience 👍

Meet Patel
19:04 10 Nov 20
The concerned doctor Heny Shah at your Sattadhar Branch in Ahmedabad was very good in digonosing my problem of teeth senstivity and explaining the possible reasons and procedures to be done. I give her full points.

Dr. R.K. Misra
21:25 31 Oct 20

Saroj D Maniar
08:52 31 Oct 20
Very nicely explained by Dr.Heni Shah

himanshu pathak
13:36 19 Oct 20

rajubhai raval
07:15 19 Oct 20

Preetam Rajput
05:07 17 Oct 20
This experiment was great to me. Especially Dr.chinarwho treated my teeth.Nice treatment..

Rajubhai Patel
14:17 13 Oct 20
Dr. Heni Shah Best tretment

Mita Parmar
07:06 10 Oct 20
Easily explained & cooperative staff.Precautions taken against covid🙏

My treatment was for braces and I am really satisfied from the treatment. Really very good hospitality be it on the clinic or regular reminders for appointment and updates. Both visiting doctors and doctors in the clinic are really good and responsive. Aslo the precautionary steps taken for covid are really good here. The best thing for this clinc is their hospitality and regular calls for updates after you have finished your treatment.

Vishvesh Patel
08:40 28 Sep 20
Very fine tritmen good Heni shah

Rakesh Bhatt
06:33 28 Sep 20
Good services and providing no cost emi also

trivedi bhargav
13:10 26 Sep 20
I was examined by Dr. Heni Shah and she was excellent in explaining the existing condition of my teeth in depth. Sanitisation was well maintained. I highly recommend to go for treatment here. You are in safe hands. Thank you.

Karsanbhai Patel
13:54 23 Sep 20
There is hely shah doctor and she is nice doctor and staff there good suggestion and good treatment which is absolutely ok and cheapest

hiren jadav
02:58 19 Sep 20
First of all, When I entered the Clinic, Proper Sanitisation is maintained. Proper Hygiene is utmost priority in this situation and they handle it very gently and professionally! I was examined by Dr. Heni Shah and she was very subtle and polite while explaining the condition of my teeth. I highly recommend a visit here!

VEDANT GADHVI
14:20 17 Sep 20
I fell good in this braces the treatment is been very nice and all the doctors were so helf ful and nice at work like Dr. Chinar have fixed my braces and they were also nice at work. So I like it very much and my experience was also very good....

r.p.patel52 patel
05:06 15 Sep 20
I have undergone for the treatment of braces for uneven at here and my experience is outstanding. I am very happy with the treatment. later my gums treatment was done here and it was really up to the mark that too under very short notice. Thanks Dr. Chaitali, Dr. Gaurav , Dr. Heni Shah and Dr. Sahil for your cooperation and making my experience wonderful. I highly recommend to go for treatment here.

Aayush Soneji
14:32 14 Sep 20
Dr. Heni very Good services.

Baldevbhai Prajapati
13:43 14 Sep 20
My check up was done by Dr. Heni Shah and she is excellent in her field and sanitization was well practised. I highly recommend to go for treatment here..

Hitesh Patel
11:45 03 Sep 20
Overall good experience 👍

Chetan Dave
11:42 27 Aug 20
With proof of x-ray given clear picture of done RCT at other place was improper and that is the cause of pain .Thanks

khyati khatri
11:59 24 Aug 20
I was having severe pain in between two teeth.Today I was treated by Dr. Heni Shah, she filled up the cavity upto my satisfaction. She is very humble and polite and knows her job well. Earlier also I had treatment here for root canal and other related issues and all the time I was treated well and treatment was upto my satisfaction.

H.S. Kapoor
06:29 24 Aug 20

Prahlad Patel
05:39 20 Aug 20
Clean, hygienic and well sanitized clinic. My experience with Dr. Heni Shah was very nice. Calm and true guidance by her. Staff is also nice and cooperative with arranging appointments especially in Corona.

Baldevbhai Patel
11:39 19 Aug 20
Excellent service and treatment by Dr. Heni shah with depth knowledge and experience in dentist and polite nature....

Dhaval Karad
18:34 15 Aug 20

Kavina Desai
12:17 14 Aug 20
In the final stage of my braces treatment... And am happy with the results, Thanks to Dr. Chinar. The whole staff of Dr. Heni shah, Ms. Rimpal and Ms. Prachi is very cooperative and friendly.

Maulik Gajjar
06:24 12 Aug 20
Completed my braces treatment from this clinic........great team they have especially dr Chaitalee mam is very supportive and staff is also good......will suggest this clinic everyone.

nirav vaghela
06:42 06 Aug 20
I got treatment from Dr.heni Shah,She is excellent at her work.

ARUN GUPTA
13:10 03 Aug 20
Dr chetali treatment is best.and i am very happy after 3 year's fully treatment.

Pankaj Prak
06:14 01 Aug 20
I dr dushyant prajapati father of pratham prajapati. Treatment of my son is tremendous and very satisfied. Dr chaitali mem work is satisfied. All staff work fully satisfied. Thanks to sabka dentist

Dr. Dushyant PRAJAPATI
11:49 30 Jul 20
Dr. Heni shah memJemne mara dat mate saro abhipray apyo ane jemni jode teth treatment sari rite puri tahiThank you.

maheta sudeep
05:35 10 Jul 20
Nice treatment, good staff

karan rajyguru
05:42 01 Jul 20
Sabka dentist Sattadhar you are lucky B'cz Dr Heni shah with you.She is perfect for Theeth treatmentBasically she is one man in army.

Sulay Desai
14:33 26 Jun 20
Excellent work of Dr.Shikha sidhpura very good natureAnd patience of handling work too

kumud patel
14:52 19 Mar 20

Pradip Kori
06:21 19 Mar 20
Nice Treatment with DR. Heni Shah.

niket thakur
15:44 14 Mar 20
Dr. HENI SHAH is the name to mention in this clinic. She is very humble and could be a good asset to this place.She explained me step by step, which was good.Place is clean and hygiene.

Praveen Meridien
10:38 09 Mar 20
Many thanks to Dr. Heni.She is a very good Doctor.Without any pain she did permanent filling in my teeth.Thanks again to Dr. Heni.

Tejal Patel
09:42 08 Mar 20
Very happy with the tritment done by dr heni shah and my experience was very good .

Bhavin Korat
14:42 07 Mar 20
Very good service. Good Doctor's & staff. Satisfied with service.

KISHORE HIRALAL Nihalani
14:29 05 Mar 20
Nice experience with Sabka Dentist. Every appointment has been nicely communicated and handled by supporting staff.Excellent & helping attitude and process by especially Dr. Urmi Phanse. Specilly thanks to her.We wish more developing this clinic with more helping hands.Thank you.

Sandeep Patel
13:36 05 Mar 20
Nice treat by doctor and staff

Rakesh Masar
04:51 04 Mar 20
Excellent explanation by ... Dr. Hemali and Dr. Heny shah ... At there best price

Himanxu Prajapati
15:34 28 Feb 20
Excellent job, I did lingual braces and treatment was excellent. Dr chaitali Parikh is master mind for orthodontist patient who is such a nice taking care me for my braces . In also, clinic procedure treatment Dr Hemali, Dr urmi are so much nice take care and adviceable. For cleaning, Dr heni is much experiencable for cleaning teeth. I would suggest people who want to do braces so go there in sabka dentist.

I hir Patel really got nice experience with sabka dentist and specially to the doctor who treated me verys good she explained every process to me deeply I will definitely keep routine check-up at sabka dentist sattadhar to Dr heni shah

I went to show my teeth here today and i met Dr. Heni shah. She explained everything about my teeth. You should be here too.

Naitik Patel
08:57 26 Feb 20
Nice staff. Great treatment.

Amit Limba
12:51 24 Feb 20
It's very good experience

MEET UPADHYAY
08:15 23 Feb 20
Dr Heni Shah has explained everything in depth. Good service. And Good treatment options are also available. Must visit to know about your know teeth.

sunipa majumdar
15:49 22 Feb 20
i am under treatment of cleaning teeth and root canal at this branch with doctor heni and dr. Hemali and dr. Pratik and till today is v. Good i recommend this very good and proffesional.

Ghansham. Dingreja
14:44 21 Feb 20
There was great treatment from dr. Heni and dr. HemaliExpansion is perfect for me to the right way

Jaimin Bavadiya
14:20 21 Feb 20
This place is very nice they took only 200 and give me 3 sitting ppl must come . I just love this

Koushik Sinha
14:00 14 Feb 20
Main pichle 6-7 yrs se sabka dentist mein apni aur apne pure family ki treatments karva raha hu and muje yahan bohot achche treatment experience mila hai. Maine yahan gum treatment, laser treatment, root canals, metal free caps etc bohot sari treatments karvayi hai. Dr Urmi ne mera consultation and treatment bohot sincerely and achche se kiya. Dr Heni and Dr deepmala BhI bohot achche se team work and treatment karte hai. Yahan ke consultants BhI bohot time deke consultation, treatment and follow up karte hai. main quality treatment, doctors ka nature, follow up , facility , price and cleanliness aur hygiene ke liye sabka dentist ko 10/10 deta hu.

subhash patel
14:08 11 Feb 20
Got my single sitting root canal treatment and tooth colored cap here. Dr Urmi explained everything very well and did painless treatment. Dr Deepmala and Dr Heni too did very good cap treatment. The receptionist and assistant are very well behaved. The nature of all doctors is very good and helpful.

Regar Pintoo
13:35 11 Feb 20
Bau Sara's treatment that I che Mari. Dr Urmi, Dr deepmala and Dr heni bau Saras samjave chhe and treatment Kare chhe. Hu ahinj Mari badhi treatment Karis. Mari cleaning ane whitening Ni treatment pachi daat bau Saras safed thayi gaya. Thank you.

Ds interior's
06:17 07 Feb 20

Bhavik Vaghela
13:52 06 Feb 20
I have done a teeth cleaning here.doctor's and staff was excelent.very nice experiance.

VINAYAK SALES & SERVICES
13:25 04 Feb 20
Very nice dental cleaning with careGood experience staff

jayesh ranpurwala
07:34 04 Feb 20
Excellent service by Dr. Urmi and staff.

anisha pradhan
12:51 01 Feb 20
Good consultation and really best explanation of my teeth problems and nice cleaning service by drhemali vora at sabkadentist sattadhar clinic, I recommend everyone to take treatment at sabkadentist sattadhar.

Kirit Shah
06:32 01 Feb 20
Very good tooth filling, rct and premium crown treatment done by Dr Urmi and Dr Deepmala. Very happy. Painless.

Ripal desai
13:19 30 Jan 20
I got my son's braces treatment here and I am very happy with the result . He had got self ligating, self lock metal braces which were very convinient and painless. The treatment was completed in 1 and half years.The braces specialist Dr Chinar is very helpful and expert. Thanks to him my son has very nicely set and beautiful teeth now. The doctors at the clinic Dr Hemali, Dr Urmi, Dr Deepmala and others were also very helpful in providing the best possible care to my son. Prachi ma'am and Rimpal ma'am have also been very kind, professional and supportive. Very happy with the treatment and service. Will be recommending everyone to get all types of treatments, especially Braces here.

Girishbhai Chaudhary
15:57 25 Jan 20

Sanjay Rao
07:20 25 Jan 20
Very good treatment.Meri treatment bohot achche se yahan hui hai. Muje yahan ke doctors aur staff ne bohot achche se samjaya and treatment ki hai. Main apni aur apne pure family ki treatment yahin karvata hu. Daanton ki har treatmen ke liye yeh best clinic hai.

Kailash Vasita
08:21 23 Jan 20
Had a very good experience at sabka dentist sattadhar. Consultation done by Dr Urmi and nicely explained everything. Dr Deepmala did my treatment treatment painlessly. The staff is very nice and cooperative.Clinic is nice and clean. Location is easy to find. The receptionist Ms Prachi managed my appointment well and helped me with my queries. The assistant Ms Rimpal also made sure that I was comfortable during treatment. Overall a very good experience and nice, comfortable, painless and affordable treatment.

Parmar Babubhai
05:19 23 Jan 20
Doctor's are very good i would suggest to go here 😊

Prashant Shukla
07:50 17 Jan 20
Quick and comfortable treatment experience.

Disha Bhatt
07:01 17 Jan 20
Very good service for teeth cleaning.Such a great service

Devkan Bhai
15:41 16 Jan 20
Best ortho treatment I have ever seen. I just completed my ortho treatment and braces are removed by Dr Chinar. He is very friendly and helpful. Throughout the entire treatment the staff members and other doctors were very helpful. I am ending it with a smile. 😊

Triveni Patel
14:37 11 Jan 20

Patel Suresh
08:42 09 Jan 20
My visit to Dr Urmi was very nice n taken care that I was satisfied with her service. I promise to visit her every 6 months for a follow up thank you

dorothy parmar
07:11 09 Jan 20
Very happy with the treatment done by Dr Urmi. Got composite filling done in my tooth. Filling looks exactly like the tooth. The staff is also very cooperative and helpful. Would suggest everyone to get their treatment done here for a genuine, qualitative and affordable treatment!

jayesh rathod
15:30 08 Jan 20
Visit was good ,and employee are friendly and well behaved.Dr Urmi did a good job along with giving good advice and suggestion

harsh vardhan
05:22 07 Jan 20
Dr. Urmi was doing a professional job of cleaning the teeth and advised of care taking process. U can rely on them.

Rajesh Bhatia
07:45 04 Jan 20
Very good tratment and result and doctors are very understanding and caring must visit if you have any problem

niket patel
05:06 04 Jan 20
Good experience..nice nature

Staff members are good and lady doctor of this branch is very nice person . she explain the patient everything very clearly.So my experience is good .I am satisfied.I am happy with sabka dentist clinic.

kashmi22 Shah
08:51 26 Dec 19
I got " Painless root canal treatmen " . Thanks for fearless treatment. And staff is so good and humble.Dr. sahil is best doctor ,Excellents service .

Rimpal Desai
05:48 04 Dec 19
Excellent service at a resonable price.. The doctor was very polite.. Had a great experience..

It's awesome experience i had in here ...✌️✌️🤪🤪

Rakesh Yadav
07:15 06 Nov 19
Excellent and cost effective treatment

Chintan Shah
14:20 05 Nov 19
Currently going through braces treatment.. So far.. I am happy with the results... Will update the review again after the completion of treatment.

Maulik Gajjar
06:44 25 Oct 19
I had a cavity in 8 teeth. I saw an advertise in insta. Then i contacted instantly to SABKA DENTIST SATTADHAR branch at Ahmedabad. And nature of staff is simply awesome. Thanks to Dr. Priyanka Ma'am, Dr. Sahil ma'am, Dr. Dhara ma'am..... Also i satisfied with my treatment...

Good treatment And cleaning

Samir Soni
06:00 22 Oct 19
One of the best Dental clinic I have ever seen . As far as my experience with doctors at sabka dentist is concerned , all I can say this is best clinic where you can have genuine treetment along with needful suggestions . Dr. Shahil did my treatment and now I am perfectly fine, apart from Dr. Shahil .(Dr Priyanka, Dr. Dhara, Dr. Dhruv, Prachi,and Ripal) all of them were well professional and genuine with me.Thanks& regards!!!Kaushal Jha.

kaushal raj
23:10 15 Oct 19
Good service and good doctors staff. Teaching for your teeth how to care

Meet Patel
15:24 10 Oct 19
Dr..Piryanka dr.. Sahil revel good

Nice experience. Treatment done by Dr. Sahil Rawal.

Abhishek Shah
06:01 07 Oct 19
For kids best place for any dental treatment

Ronak Patel
14:31 05 Oct 19
Dr. Dhara treated me best 👌💐

Dipak Jaiswal
06:46 01 Oct 19
Doctor was perfectionist. Nice follow-up and caring for patient.Treatment was good and helpdesk and support were suprbbb.and finally price are very much genuine .

Bhuvnesh Patel
13:19 30 Sep 19
doctor was perfectionist.Treatment was good and helpdesk and support were suprbbb.and finally price are very much genuine .

Bhuvnesh Patel
12:38 27 Sep 19

Laxman Pal
07:50 27 Sep 19
Thxs to Sabka DentistReally appreciatedServices given to me is really unexpectedSpecial thanks to Dr Sahil RavalFor a nice approach n adviceI will recommend othersThanks a lot once again

Jyotish Shah
12:09 24 Sep 19
Good doctor & Proper trained staff. Value for money

Chinmay Bhatt
07:06 21 Sep 19
Sabka dentist have good doctors and staff teem "I just got done with my braces treatment."

Roopa Ram Keer
04:20 21 Sep 19
Treatment is very good and i got new cap which is completely perfect lik my teeth and treatment of dr.sahil madam is absolutely woderful

krishnakant pandya
15:17 19 Sep 19
Good& cooperative Docter and good clinic

Dineshkumar Parikh
14:14 18 Sep 19

Devil Corporation
07:44 13 Sep 19
Doctors staff team very cooperative.Affordae price for Ortho treatment

Tamanna.A.chawla Tamanna.A.chawla
05:12 13 Sep 19
well efficient doctor (dentist), recommendations are made for better treatment....nice staff

Dharmesh Pandey
05:11 11 Sep 19
Cooperate staff, proper guidance available

Alpa Parikh
16:17 07 Sep 19
I had a wonderful experience at Sabka dentist sattadhar. Their service was best.

jithin mathil
07:42 04 Sep 19
Good and genuine treatment given. Polite staff over there . Satisfied with the treatment given.

Parth Trivedi
15:18 26 Aug 19
Nice Treatment...Nice Dr..& Staff...

vikram brahmbhatt
05:29 24 Aug 19
Yesterday, I have consulted a doctor for my orthodontist treatment. They have guided me so well. I have also done with the cleaning of my teeth's. It was very nice to meet miss Grover. Thank you sabka dentist. Keep it up!! Good services and good doctors.

Juhi Malik
04:49 22 Aug 19

Kanaiya Shah
13:49 19 Aug 19

Chirag Mehta
15:33 17 Aug 19
Nice service....good doctors team

KAUSHAL MODH
14:37 17 Aug 19
Very helpfull doctors. Good service

Nikhil Panchal
14:35 17 Aug 19
I have visited and did my treatment from dr. Riddhi Hingu. She did it very carefully and make me feel comfortable through out complete treatment. Good skilled dr she is.

Bhargavi Darji
15:53 25 May 19
Overall excellent treatment.. I have done treatment with Dr.Riddhi Hingu..She done my treatment very nicely!Nice staff..Thank you team of sattadhar👍🏻

Sandip Panchal
10:07 25 May 19
This dental clinic provide excellent services. The doctors are very co-operative. Overall Good experience.

Mitesh Patel
14:19 15 Apr 19
Nice Service helpful doctors.,

Pankaj Akhani
05:32 12 Apr 19
Having rct treatment good service

Mit Gadhiya
12:34 02 Apr 19
Good experience for cleaning and other also

pradeep pachauri
15:12 30 Mar 19
Feeling goodVery nice approach for clients

Bhoomi chauhan
14:22 27 Mar 19


Dhruv Dhyey Thakkar
08:24 20 Mar 19
Very helpful doctor.👍good service

Prakash Raj
06:27 19 Mar 19

Sunil Chorotiya
05:53 19 Mar 19
Doctors are so cooperative and well experience.. overall I found exellent treatments given to patients especially "implants".... the best solution to all your dental problems... I appreciate the courtesy shown by staff.

Had ortho treatment Dr Chinar Done painless treatment staff are supporting and keep it up👍

Jainee Desai
12:19 08 Mar 19

Mer Bhavesh
05:46 05 Mar 19

Manish Suthar
12:22 27 Feb 19
Had cleaning and filling both good experience.. Have decent staff and Dr.

Manojkumar Prajapati
14:10 20 Feb 19

hirva keshariya
14:54 13 Feb 19
Had teeth cleaning Good experience

Jigar Patel
12:26 11 Feb 19
Taken a treatment for composite filing from Dr Ankita. Treated well with soft hands didn't feel any pain. I recommended.

Roshaan A Jhha
13:21 09 Feb 19
Excellent service from staff and drs, nice team of drs , all over Good experience for me....

VIRAL BAROT
14:07 01 Feb 19

Babubhai Patel
12:17 30 Jan 19
Dr Ankita is nice doctor in sabka dentistShe suggestions is very very best finally my teeth replacement start and short time complete

harshit patel
14:33 17 Jan 19
Good service provide by Dr. Gopi and staff

Ashok Miyavada
14:25 12 Jan 19
Good service. Supportive staff and doctors

Ketan Goswami
06:42 04 Jan 19
I did cleaning of teeth the treatment is good

Sukhdev modi
13:04 19 Dec 18
Excellent service provide by doctors and staff.. very cooperative staff.give good advice for teeth..great ..keep it up..👍

Treatment is very nice and all staff

Dhruv Patel
14:57 17 Dec 18
Overall I found the staff as well as doctors very cooperative and excellent treatment given to the patients at Sabka dentist-Sattadhar (Ahmedabad)....

I had done root canal treatment and filling good service provide by Dr. Gopi Shah and other staff

rampal kumawat kumawat
14:53 06 Dec 18

mihir patel
14:15 30 Nov 18
I had done root canal treatment and tooth extraction.. Overall experience was so good.. So I again went to clinic for other treatment - bridge for replacement of my teeth..thanks to sabkadentist sattadhar team mainly Dr Gopi and Dr. Ankita.. Would always recommend to others also for any dental treatment..

bhut narottam bhai
13:05 30 Nov 18
I had done cleaningGood service provide by dr. Gopi shah and dr. Ankita patelKeep it up

NIL GAJJAR
14:47 24 Nov 18
Excellent Service Dr Gopi Shah

Dipesh Patel
13:49 24 Nov 18
Awesom clinic once you will visit must to take care of yor teeth for smiling face...!!

Raaj Soltech
14:25 21 Nov 18
My son has undergone teeth alignment /braces treatment. Dr. Chinar is the orthodontist, who took over the treatment n managed it well. The result is superb n cost effective. Dr. Gopi n specially Dr. CHINAR has been experienced n excellent. He has been polite n supportive while handling patients. Thanks to the whole team thete. Kudos!

Jayesh Patel
18:14 02 Nov 18
Dr.Gopi and Dr.Mona both have brilliant experience with superb co ordination with patients.Hatts of to both. Always smiling.Sattadhar Branch Staff are good.

Tanuj Bansal
04:16 11 Oct 18
Dental check up done.good experience.dr gave me best advice for my teeth.

vishram Gurjar
12:53 17 Sep 18

Gaurav Chik
14:51 11 Sep 18
Very good experience on teeth check up. Doctor provided good consulting and information on queries and has decent staff members!

parth bhatt
14:07 07 Sep 18
Good service provide by clinic and cooperative staff

chandrshkhar chandrshkhar
12:43 06 Sep 18
Excellent service and friendly behaviour

prashant sojitra
13:54 31 Aug 18
Doctors are well experienced. Every diagnosis is well communicated. The treatment is satisfactory.The staff is cooperative. They followup with patients time to time.*Value for money*

Onkar Pathak
13:41 29 Aug 18
Excellent work teamKeep it up

Kaushalz Soni
12:51 24 Aug 18

Mayank Jain
17:23 12 Jul 18
Nice experience...I'm unsatisfied...

Praful Patel
05:34 06 Jul 18
Check up done.doctor gave me best advice for my teeth.

Jitendra Makavana
13:39 03 Jul 18
I had root canal in my teeth, Dr. Gopi Shah executed such a magic treatment, with less pain with big thanks n oblige

Arvind Bibhakar
14:58 02 Jul 18

vidhi gala
12:17 30 Jun 18

SCHOOL INSPECTOR ANIL LABANA
15:27 20 Jun 18
Dental check up done.good experience.dr gave me best advice for my teeth.

Ramila Ramila
14:12 20 Jun 18

Bhavan Thakor
12:47 16 Jun 18
This dental clinic provides excellent services. I just got done with my implants and braces treatment. I am undergoing treatment since last two years and it has been a great experience. Thanks to the professional team of Sabka Dentist chain. :)

Uncanny Existence
12:20 15 Jun 18

Pratik Darji
13:37 14 Jun 18
The ambience and the whole team are super positive and lovely☺️And yeah specially the doctors they are very sweet and caring😍the treatment was less painful😅so thank u so much SABKA DENTIST team for making my smile a bit big smile😁threw your sweet gesture and treatment😎🙌🏻 #respect #Sabkadentist #dancer

vinit patel
03:13 01 Jun 18

Kiran Pithva
15:39 29 May 18

Mukesh Infotech Mukesh Mevada saheb
15:38 29 May 18
Nice and good work by dr gopi shah

Parmar Bharat
15:20 29 May 18
The treatment and consultation was really good. Would recommend to others.

Darshan Parikh
13:58 25 May 18
Rct Treatment By Dr. Gopi

Harshit Jain
11:56 23 May 18
Good facilities.at good price. Best team of doctors.surely recommend

Crypto Airdrop
11:54 23 May 18
Cheken By Dr.Gopi shah very nice experience.

Ashwin kadiya
12:33 19 May 18
Supar clining my dental sattadar branch

bhagwan rajput
05:07 18 May 18
Cleaning done by Dr. Divya....

Kishan Rajput
13:39 11 May 18
Going for a dental check was one of the biggest fear of my life, but after visiting Sabka Dentist in Sattadhar my fear simply vanished. Staff was so helpful and understanding and treatment was painless..

Vishal Trivedi
07:45 11 May 18

Ray Singh Rathore
12:37 10 May 18
A great facility with caring and supportive doctors and staff. They are flexible as per your suitability. The treatment by the doctors is not just professional, but with a personal care as well. One would walk out fully contended with the treatment received. Cheers..!!!

mridul kumar
15:44 08 May 18
Dr. Dhivya is good and proper Cleaning my teeth.

Mehul Patel
14:56 03 May 18
Cleaning done by Dr gopi happy very treatment

rakes Patel
04:48 02 May 18
Above excellent services,very cool and co operative,helpful nature of both dentists particularly Dr Gopi mam and Divya Shah

ravindra shah
04:42 28 Apr 18

Gaurang Sheth
07:09 30 Mar 18
Very nice treatment from this clinic n Dr. Divya Shah very nice behaviour,right time appointment given to me that is very good. I also like work,finishing of handwork no problem I have feel during treatment it's really very nice Sabka Dentist.

shrawagi vijay
06:55 01 Mar 18
(Overall Great Service and Affordable.)My wife had a dental problem.I've called and went there. They send a Message of appointment to each customers(First Time and Follow-ups)Staff is very friendly and Professional.It's very cost effective.

Vivek Shukla
09:58 27 Feb 18
Great experience here for all kinds like surgery , budget , treatment , suggestion and all that and no more wait for check up... appreciated....

Sunny Marwadi
17:35 20 Feb 18
Me and my wife 's had treatment over here... I got excellent treatment and management and my appointment schedule on my time so I was so comfortable. And environment of clinic is so good. Dr diya Shah and Dr gopi Shah gave me excellent treatment.

keshar singh
07:02 19 Feb 18
Awsm dreetment...n gd suggestion...

Raju Desai 9998968686
15:15 16 Feb 18
Its a very nice treatment by Dr Divya Shah 👍👍👍👍

Jay Shrawagi
07:53 15 Feb 18
Absolutely the very very ever best Dental Treatment can experience.......... The Entire Staff is very co operative, friendly & skill.Both Dentists Dr Divya Shah & Dr Gopi Shah are having best knowledge & skills & always aware of latest technology,tools,& techniques. I have been treated by Dr Divya Shah. Dr Divya Shah is really & having best understanding & trustworthy, giving her patients the right kind of Treatment & Advise.The treatment provided by Dr Divya was Excellent , perfect& perpetual. Hospital is neat,tidy & train staff. My Best Regards to Both Dr Divya Shah & Dr Gopi Shah. I Strongly Recommend.😀😁😁😀😃😄😅😄

chirag patel
08:30 13 Feb 18
Best dental checkup provided by the doctor and staff. Service and treatment with patients is More then expectation. Doctor GOPI SHAH is very helpfull and cooprative and give full attention towards patients.

navneet verma
18:12 30 Jan 18
smooth , soft and easy going treatment... after placing implant no discomfort. painless treatment and affordablecharge. Dr divya and Dr gopi give good advice and treatmentplan. good and polite nature..best for IMPLANTS..

Pravinkumar Thakkar
12:18 30 Jan 18
I got best treatment for full mouth rehabilitation at sabkadentist sattadhar clinic... Most comfortable environment and good punctuality and very kind nature of doctors.. So I always recommend this clinic for full mouth rehabilitation... My regards to both Dr Gopi and Dr Divya...

Mayank R Sheth
14:43 27 Jan 18

Loved the treatment and friendly nature of doctors... greatly satisfied with the treatment and would like to recommend it to all....

Parikh Jagdish
14:16 16 Jan 18
Excellent service ,very supportive and friendly staff..


Harsh Gajjar
15:19 27 Dec 17
I like my full Ortho treatment.sabka dentist staff is very greatfull Staff and Help my Teeth Problem.Dr.Cheenar Patel is very excellent.He is very Nice Doctor. And Till of this end of my Treatment my Teeth is very Nice.😀😀😀😊☺ .and All sabka dentist staff is usefull for my end of teeth treatment again thank you very much for sabka dentist sattadhar staff.😊😊😊😀😀

Harshil Bhavsar
05:23 25 Dec 17
Its just pleasure treated with dr divya shah . Happy treatment

Ajanta Travels
14:59 19 Dec 17

Parmar Dipak
14:31 18 Dec 17
Excellent work by dr divyashah madom

Hetal Kapuriya
05:37 16 Dec 17
Well got good experience of my dental problem from sabka dentist..Thankful to all staff of Sabka dentist,well care taker and excellent experience at there..

Anirudhsinh Niyoriya
12:08 12 Dec 17
It was good experience with the team. They suggested the best as per your requirement. Everyone must visit.

AASHISH KHANDELWAL
05:34 12 Dec 17

Nayan Prajapati
12:36 09 Dec 17
Nice incentive by sabka dentiat

ajit radia
06:17 08 Dec 17
"Very happy with treatment doctor and support staff is also good" So Thank you SABKAdentist

excellent place for 32 dental care

Mydentist Sattadhar
06:40 07 Dec 17
Good working nice Good work

Ramakant Panchal
14:33 06 Dec 17
Very polite n supportive staff. Very helpful.

Dharamveer Raghuvanshi
14:45 04 Dec 17
The waiting time was very less; I got good treatment and advice, too. All the staff was kind, among others, Dr Divya was very generous.

Excellent Communication and Doctors & Staff Very Nice Service.Great Suggestion.

sachin mewada
09:10 02 Dec 17

Milan Parekh
13:16 01 Dec 17

pathik_tank tank
13:11 01 Dec 17

AutoTech Crazzy
10:04 01 Dec 17
Nice Treatment & satisfied with treatment.

Tushar Trivedi
10:02 01 Dec 17
Very helpful and nice friendly doctors and staff, affordable, All Family members had one visit at least and they liked it

Vaishali Shah
02:59 01 Dec 17
Very helpful, friendly staff, nice experience, My daughter had session for the first time she was afraid but then due to the doctors kind nature she was relaxed...

Vaishali Shah
02:53 01 Dec 17

Abhay Binawara
17:55 30 Nov 17
Good staff and best counseling

chocha ashish
15:02 30 Nov 17
Exelent service... Good staff... Awesome atmosphere 👍

Govind Thakrani
14:47 30 Nov 17
I had my tooth bleaching done from here. Very good experience and professional staff

All senior doctors get works

bhavsar dip
13:50 30 Nov 17
Amazing experience.. very friendly doctors. Fully satisfied...

prachi patel
13:43 30 Nov 17

nirmal patel
13:42 30 Nov 17
Its really v nice. .. Patients complience is grt. ..and best experience with minimum pain. ..

parul bheda
13:13 30 Nov 17
Better treatment, good staff

Patel Astha
13:05 30 Nov 17
Very happy with treatment ...😊

Vishal Dalvaniya
12:48 30 Nov 17
Good doctors. Best treatment. Happy to be with Sabka Dentist...

Deepmala Rajyaguru
12:21 30 Nov 17

Hasmukh Suthar
12:21 30 Nov 17
Overall experience was excellent, friendly behavaiour of Doctors

The best solution to all your dental problems.... The entire staff is very friendly, professional and co-operative. The hospital is very neat & tidy too. Dr. Gopi Shah is really understanding & trustworthy, giving her patients the right kind of treatment and advice. The treatment provided by her was excellent. I appreciate the warmth & courtesy shown by their staff. Really pleased & satisfied by their treatment.

Pranav Shah
07:07 30 Nov 17
Well got good experience of my dental problem from sabka dentist..Doctor Gopi Shah had did good treatment..Thankful to Doctor Gopi and all staff of Sabka dentist,well care taker and excellent experience at there..... thank you

Vishal dataniya
06:26 30 Nov 17
"Absolutely the very best dental service one can experience. Top notch dentist with the very best skills and knowledge and always up to date on the latest technology, tools, technigues.The dental assistants and the front desk staff are both caring and professional. You are treated like family, not just a patient.Highly recommended!!!"

dishant shah
05:25 30 Nov 17
Proper treatment diagnosis , so i m so happy with treatment

manish barad
05:21 30 Nov 17
I am happy with treatment, doctor gives good service

AMIT PRAJAPATI
04:23 30 Nov 17

Mahesh Thakor
15:16 29 Nov 17

parth saxena
14:49 29 Nov 17
Hub of Expect Doctors, loved it.

Ajay Somanath
14:25 29 Nov 17
Very polite doctor genuine treatment

Manojkumar Prajapati
14:12 29 Nov 17
Nice treatment & good teamwork

laxmilal zaver
05:00 28 Nov 17

SHAH HARSH
17:10 27 Nov 17

Harshit Shah
17:06 27 Nov 17

Amit Soni Amit Soni
17:05 27 Nov 17
Fully satisfied with treatment

Good and affordable treatment

khushbu Agal
16:59 27 Nov 17
Overall experience is very pleasant

shubham shah
14:21 27 Nov 17
Good environment in clinic staff is also good...Great Job thanks

Alpesh Shah
13:53 27 Nov 17
Excellent work by Dr. Divya Shah

Dharma Sanandiya
05:56 26 Nov 17
Fully statisfied with tretment

hemani patel
08:53 25 Nov 17
Such a great experience with doctors and service are really good

komal patel
06:09 25 Nov 17
"Excellent work & brilliant communication skill ppl r present der...."

Vishal Desai
15:45 24 Nov 17

Akshay Sadhi
15:42 24 Nov 17

Jayprakash Satpute
15:19 24 Nov 17

Nilesh Darji
14:49 24 Nov 17

Rabari Jinal
12:39 24 Nov 17
It was a nice experience to me. All doctors and other staff members are very co-operative, humble and provide a nice treatment. I recommend all to visit this place for dental problems solutions

Nisarga Malavia
12:35 24 Nov 17
I am very happy with treatment.

umeshkumar rathod
12:33 24 Nov 17
Excellent work, Good advice , Clean and fresh environment.

Dagar Prachi
12:26 24 Nov 17

Divya Shah
12:17 24 Nov 17
Extra ordinary work all team great.. Thanks for support.

Harsh Shah
05:32 24 Nov 17
The support of Doctors and the staff is way much better and helpful.. Treatment was properly done with rightful guidance and the results where best .

gopal patel
05:21 24 Nov 17
Very good doctor and very good Service ..Ajay bhai is very supportive. .

Sagar Toprani
15:02 23 Nov 17
Treatment good along with healthy environmen

Arvind Damor
14:01 13 Nov 17
Excellent work & brilliant communication skill ppl r present der....

Sachin Patel
14:33 09 Nov 17
Good treatment...fully Satisfied...Better advice..

Ravi Sangat
12:43 04 Nov 17
Very much satisfied by the treatment I will recommend other people also

Alpesh Rabari
04:58 04 Nov 17
i am very happy with my treatment at sabka dentist sattdhar...the staff is very good and all my dental related queries were solved.

Ajay Desai
17:34 03 Nov 17
Pain less tretrment and better advice

paleja hardik
13:07 28 Oct 17

Good experience happy with rct and filling

chaudhary vivek
07:50 25 Oct 17
Good treatment plan by doctor

Pulkit Jani
07:49 25 Oct 17
Happy with RCT and also implant overall nice experience with staff

Ashokbhai Gandhi
14:35 24 Oct 17
very happy with ortho treatment doctors are also good go for it

prakshal Gandhi
14:30 24 Oct 17