Dental Clinic in Sattadhar Ahmedabad
Address: FF Shop No-1, Shantimall, Near Bharat Petrol Pump, Sattadhar Char Rasta, Sola Road, Ghatlodia, Ahmedabad, Gujarat 380061.
Monday – Saturday 11 AM – 8 PM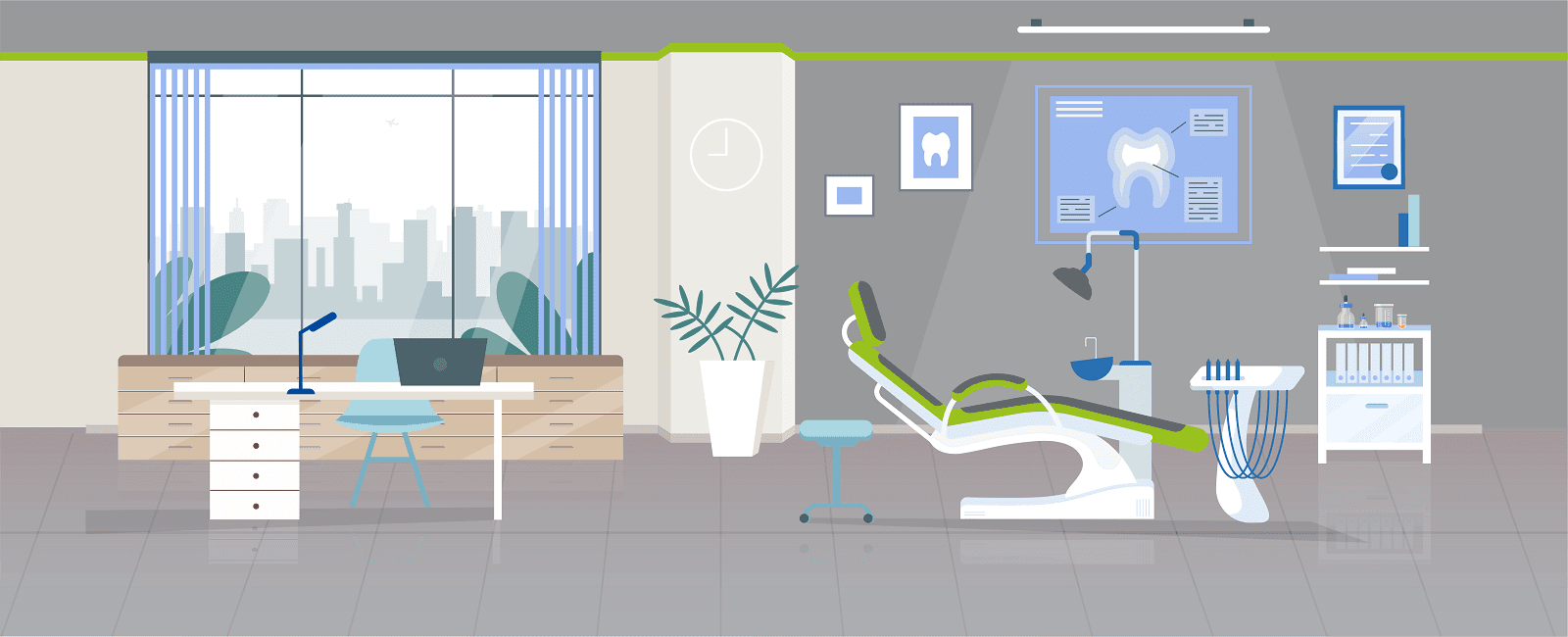 About Sabka Dentist Dental Clinic in Sattadhar, Ahmedabad
Eating food is a daily routine for any human being and in due process we everytime use our teeth, without which it's impossible to chew the food. Interestingly we feed upon n number of things which we don;t even analyse and may hurt our teeth.
And living in Ahmedabad probably you're a gujarati, who must be definitely foodie, right ?! We know Gujarati's love food immensely. After realising the fact that teeth require check up now, you're looking for the top dental clinic ahmedabad, Sattadhar, I am sure!
Teeth as an organ is equally important as your organs like liver, kidney, eyes, ears, lungs etc. We often tend to neglect it and realise a bit late when the damage had already been done. We here at the dental clinic ahmedabad, Sattadhar make sure you have healthy teeth with a bright smile always! Your smile matters the most to us with a healthy teeth!
Sabka Dentist, has been a champion in providing dental care from past 9 years with only have one branch in Vile Parle, Mumbai . Now, we have expanded to many cities and have grown each and every day with customer feedback and so we are here to provide you the best dental clinic in Ahmedabad Sattadhar too.
With a whole lot of experience we always feature in the list of best best dental clinic in Ahmedabad hospitals in Ahmedabad, Sattadhar. If you're looking for a top dental clinic in ahmedabad Sattadhar, your search is over and you have landed at perfect destination.
Treatment offered at Sabka Dentist in Ahmedabad Sattadhar
We offer a wide variety of services according to our clients and always tailor made according to your needs, have a look at our basketful of services of Sabka Dentist:
Regular Checkup-

Regular dental checkups help you to assess the health of your teeth and identify any potential issues arising and help you as we say "stitch in time saves nine". Even preventive healthcare is at the forefront today as prevention is always better cure.
Dental Implants-In the simplest terms, it helps to get rid of the gaps between your teeth which may be the result of any injury or naturally occurring gaps between your teeth. Dental Implant is the best procedure to get rid of this issue. It's kind of artificial tooth and it can help you bring back your smile to perfection!
Dental Crowns-Often a part of the teeth becomes so brittle that it withers away leaving the teeth in indefinite shape. Experienced such situation? Definitely sometime. To fix this, dental crown is the perfect method which will help you to retrieve the original shape and lustre of your teeth. You feel the same as the original teeth and your crown will be back!
Cosmetic Dentistry-Everyone loves to a perfect teeth to enhance their smile and look. You too would love to have one. Cosmetic Dentistry is way to achieve perfect teeth shape, size and position. It helps you to maintain the white lustre of your teeth. It perfect way to good and shiny teeth. It uses all modern technology for it.
X-Rays-X-rays are simply electromagnetic radiation, which you provide a digital copy of the internal composition of any organ. X-Rays need to carried out only if our dentist at Sabka dentist recommends to better understand the internal injury of the teeth and diagnosis in a better way. One good news is you need not spend for X-rays, Sabka Dentist provides it free of the cost for their patients. None of the dental clinic provides such services, so one of the reasons to choose Sabka Dentist always!
Root Canals-

It is performed to remove the infected tooth which caused damages due to infection or bacteria. The procedure involves cleaning the canals deep inside the tooth and helps preventing to spread the infection to other parts of the teeth. Don't worry, we know people normally get afraid by hearing root canal, dentists at Sabka Dentist will try and provide you a painless treatment to the maximum.
Dental Cleaning-Improper brushing of the teeth coupled with high sugar and junk food, causes the teeth to get damaged. A professional cleaning is that all you need at regular intervals to keep the teeth away from all these issues.
If any of the services which you wish is not mentioned, please feel free to contact us and avail the information. All the services are tailor made and your minutest queries will be taken care of every time to provide you seamless treatment with a fruitful result.
With 9 years of experience we completely acknowledge your trust on us so we make sure we provide you the best dental service in the world with top class treatment. You're best and you deserve the best treatment from the best dentist in the world. All dentists at the clinic are extremely experienced who will make feel at home all the time.
All the staff will ensure that you have a pleasant time with the treatment. We have been following the best standards in dental procedures with complete hygiene of top level. Right from the appointment till your treatment is completed Sabka Dentist will ensure that you receive amazing treatment in most minimum waiting policy.
All the packages of the treatment can be tailor made by our dentists for you according to your needs and they will ensure a painless treatment. The treatment will not pinch your pocket at the same time you will receive the best dental treatment.
Sabka Dentist also make sure that dentists are always well trained and ready to listen patiently to all your queries.
How to find a dentist in Ahmedabad Sattadhar ?
Finding a good dentists, is a tiresome task, right ? Well, leave all your worries behind and have a look at some basic guidelines to find a top dentist in Ahmedabad, Sattadhar.
Match your convenience to visit and clinic timings as well as proximity of the clinic.
Ask your friends and family regarding the clinic's services, staff, hygiene and most importantly the environment.
Check the reviews of other patients on popular platform to gauge whether they follow proper procedures, standards and value for money factor.
Make sure the dentists are well qualified with proper accreditation.
How can Sabka Dentist help ?
Our vision will always remain to serve our customers with the utmost care and in the most harmonious manner. Sabka Dentist will hand hold you in your complete treatment so that you feel satisfied and amazed with our warmth.
The dental clinic ahmedabad, Sattadhar is equipped with all the latest tools and the environment is very pleasant for you to visit us always. The dentist in Ahmedabad Sattadhar, will make sure you have proper follow ups so that you complete your treatment in a timely manner and your money will be well spent with no doubts pending.
The dental clinic ahmedabad, Sattadhar, always looks for opportunities to become best since you deserve the best of treatment. We are happy to have your feedback and make sure we incorporate your valuable feedback and time and so strive to be the best in our services and provide you the best services and technology in the world.
So, wherever you are looking for a teeth hospital in Ahmedabad Sattadhar, drop by our clinic and give us an opportunity to serve you and we are very sure once your experience our service, you will realise why we figure in the top dental hospital in Ahmedabad Sattadhar.
You can even call us anytime or drop a mail so that we can serve you from all platforms. Feel free to contact us anytime!
Tell me more about Sabka Dentist, Sattadhar
In case you are particular about your dental hygiene, you must select the best when it pertains to dental care checkups and treatments. Sabka Dentist is consistently ranked as among the best dental clinics in Sattadhar, Ahmedabad.
At Sabka Dentist, people not only obtain first-class treatment for their tooth troubles but will also get to enjoy among the finest in-clinic patient experience across India. No matter the background or career of an individual, we guarantee that all of our patients feel at ease and experience no challenges when approaching or getting their oral problems across to our dental specialists.
We are some of the top dental clinic chains in Sattadhar, Ahmedabad, and have a legacy that is unmatched by any other dental clinic in Sattadhar, Ahmedabad, India. Our dentists are some of the best dentists in Sattadhar, Ahmedabad.
Sabka Dentist often makes it to the list of best dental hospitals in Sattadhar, Ahmedabad, owing to our excellent team of dental experts and doctors, and high tech facilities within our dental clinics.
Sabka Dentist was founded way back in October 2010, with a single clinic in Vile Parle. Today, we have grown to around more than 100 clinics in Mumbai, Pune, Ahmedabad, Surat, Bangalore, Navi Mumbai, Thane.
Our team works to encourage better oral health and aid people today to feel and look good and proudly carry their smiles. No wonder, resulting from our team's dedication and vision to help spread smiles across the world, we have consistently managed to get to the list of top dental hospitals in Sattadhar, Ahmedabad.
So, the next time you want to visit a 'teeth hospital in Sattadhar', Ahmedabad, we should be at the top of your list of dental hospitals in Sattadhar, Ahmedabad. Consider us your own 'Apna Dentist'; our dentists are undoubtedly some of the best dentists in Sattadhar, Ahmedabad, and we can help you with your oral troubles so that you can carry on and spread happiness across with your delightful smile.
My check up done sabka dentist sattadhar.dr Riddhi patel best consultations and treatment advised is very polite staff is good. thank u.

Ankesh Thakor
13:26 27 May 22
i got my braces treatment done by Dr Chaitali Mam. very rightly said by all her patients she is the best in town to get your smile corrected in such a smooth manner painless. i had very little time in ahmedabad she finished off within such a small duration. cudnt ask for anything better. Thankyou Doc and your team.

Pooja Sahu
12:38 04 May 22
My check up is done sabaka dentist sattadhar. Dr purva beat consultantion And treatment advices verry politly. Staff is Very good,Thanks u.

Meet Patel
06:25 25 Apr 22
My experience for cleaning my teeth is just wow!Thank you Dr. Purva Bhatt

Kevin Kapuriya
05:41 19 Apr 22
Dr Purva Bhatt by web site good experience

Jyotish pancholi
14:37 09 Apr 22
Visit to sabka dentist make me realize that how important your teeth is. Dr. Janki gave me good info how to treat my teeth well. It was helpful. So what you guys waiting for go on book check up for ur teeth.

I got my invisible braces(aligner) treatment at sab ka dentist sattadhar. And got very promising results. I got my teeth have become straight and aligned.I'll strongly recommend sab ka dentist for aligner treatment.

Tirth Vanza
03:57 28 Feb 22
I started my treatment of root canal & value crown(full ceramic) at sattadhar Branch. Doctor treated so well And I'm very satisfied with the results with pain less. Staff is also good & dr janki very nicely treatment explain. Thank you sabaka dentist for your service.

chetna Patel
06:45 21 Feb 22
My Mom has done invisible braces at Sabkadentist Sattadhar, very nice treatment all teeth have become straight........

Purvesh Dodia
08:12 14 Feb 22
I have done by aligners Treatment at sabka dentist sattdhar The results are Very nice and all my teeth have become straight.

Shraddha Desai
07:48 14 Feb 22
My first Dental clinic visit in Ahmedabad went so well.Sabka dentist is well equipped, behaved and Hygienic place to get treated. I had long and warm session with Dr. Ami Shah, she patiently explained me all the issues and treatment procedures. I would highly recommend the clinic & would like to thank Dr. Ami shah & other staff members for the excellent dental care.

apeksha sharma
12:38 11 Feb 22
Higher recommend place for any teeth issueHappy to trement here with most probably placeLove it

akash patel
14:49 10 Feb 22
I've got my Braces treatment done at Sabka Dentist Sattadhar Branch. My Orthodentist was Dr. Chaitali and the receptionist was Ms. Prachi they both were fantastic. The whole staff was very supportive and very humble. My teeth were misaligned and after the treatment it was well aligned. I'm very happy with the treatment. Thank you

Khushi Rajyaguru
12:11 10 Feb 22
Good experience the Doctor is polite and explains things very well, the clinic's hygiene is also maintained, Dr and staff are also friendly.

Raj Vadaliya
13:48 03 Feb 22
Thank you❤ Dr. Smriti.... It's good

Suman Sirvi
13:03 03 Feb 22
Thanks for the cleaning of teeth I was first time go for cleaning thing and experience was so goodThanks Dr smriti

Komal Bansal
13:03 03 Feb 22
She's the right person for dental issues. Her behaviour is damn good. She Is kind, natural, friendly, Frank.

Hema Patel
13:57 25 Jan 22
It was a great experience. I had my teeth cleaning and it was done very carefully and nicely and they also explained it in a very good way

Neel Sharma ki knowladge factory
12:20 25 Jan 22
Today I was having mild pain in a teeth in which I alredy had root canal few years back.Today I was treated by Dr. Sweety. She is very humble and knows her job very well. She explained me precautionary measures to be taken to keep gums healthy. Treatment was upto my satisfaction. I wish Dr. Sweety a successful carrier.

H.S. Kapoor
09:28 25 Jan 22
Dr prachi nature iis good and my chekip is good by dr sweety. And this is m first experiance for sabaka dentist is good. Thnks .

Jaya Chavda
08:32 24 Jan 22
Sabka dentist sattadhar is best dental clinic.it's very good experiance,all dental problems has been solved.very cleane place with friendly staff prachi & rinku .covid-19 guideline starting form sanitize to partient care.

Soni Poonam
08:26 24 Jan 22
Dr sweety and all others staff are very helpful And professional in their work. All precautions before Chek up. Thank u.

Mahesh Dholakia
12:42 20 Jan 22
Doctor treatment...... Staff support....well....alll good

bhavesh prajapati
13:20 12 Jan 22
My check up is done by Dr Sweety. the good treatment advised.staff is coparetive.thank u.sabka demtist.

Umesh Meghwal
08:13 30 Dec 21
I broke my center teeth and it was so embarrasing. Then i came to know about sabka dentist sattadhar branch through one of my friend. I went there and the doctor named Dr. Sweety trated me so well. After treatment it feels like it is my original teeth.

Aanal Patel
06:43 29 Dec 21
Treatment done very well and staff is also very friendly

Parmar Arunkumar
06:42 21 Dec 21
i have good experince here and want to fruther plan as soon as posible.

Kamlesh Bhati
05:14 14 Dec 21
Wonderful experience at this place

Jain Mukul
12:49 08 Dec 21
Okay it's place nicely facilityDr sweety is very polite & Staffs is good my check up is done.

Effectively done, doctor Sweety explained and treated nicely.

Ravina Vidhani
12:30 03 Dec 21
I got my braces treatment done by dr Chaitali Parikh Orhodontist. I am happy with my treatment . Thanks to dr chatali and sabka dentist satadhar team

Dr.mansi Rayaka
12:34 01 Dec 21
Best service Thanks so much dentists and all staff at Satadhar branch

Hitesh Upadhyay
17:30 26 Nov 21
I got my ortho treatment done by Dr Chaitali Parikh mam. Very satisfied with my smile !! Thankyou Doc!! Recommend all to get their smiles corrected!!!

Dhruv Jain
13:35 25 Nov 21
Overall,I got painless RCT ekperiance at a sabka dentist sattadhar.i totally recommend sabka dentist sattadhar Dr Sweety very nicely treatment guides.staff behaviour are really good and then even multiple follow up after treatment too.covid preconnsion also.provide right advise and right treatment.Thank u so much...sabka dentist sattadhar.

Shanti gupta
12:59 20 Nov 21
So the treatment was awesome! And the way they treat in clinic is better than any other dental clinic. Got fully satisfied with my teeth clinic. Thank you so much Dr Sweety

Mosam Gajjar
06:10 16 Nov 21
Okay it's amazing place nice facilityDoctor gives very accurate advice.Dr. Sweeti parjapatiAll the rules of covid are being followed

Virendra Rajpurohit
12:55 09 Nov 21
Treatment was very nicel.cleaning and polishing work was done by doctors...they are thoroughly profesional also friendly.well experienced.doctor and staff are very cooperative.during treatment fully recommend sabka dentist sattadhar.

RAHUL YADAV
05:48 03 Nov 21
Affordable Dental checkup, friendly staffs and doctor, Overall had a good experience.

sagar sadanandan
12:01 30 Oct 21
Excellent services. Overall experience was good. Doctor explained everything well and staff was very polite too.

Sunita Chavan
05:26 28 Oct 21
I went for teeth cleaning and everything went well.. Affordable and polite staff.

Sayali Chavan
05:24 28 Oct 21
Dr sweety is very humble And kind doctor. The way she communuicates thought out there presses is rally helpful. A great And well satisfying experience. Staff is Very help full.

Harsha Goswami
12:12 27 Oct 21
Best experience and best guidence by doctors

Pratik Gandhi
18:21 26 Oct 21
My treatment is done cleaning & polishing is done thanks u.

superb clinic,anythings related with your dental issue..sabka dentist sattdhar is best clinic..specially dr swetty. staff is very genuine. thank u.

Duryodhan Srivas
14:02 16 Oct 21
Very nice experience...visited for chek the treatment was perfect and satisfacotry.doctor my tretment clining, composite is done. Thank उस sabka dentist. Dr sweety & staff is vrry good.

Choubisa Sukh Lal Choubisa Sukh Lal
15:22 14 Oct 21
Over all experiences is good.the entire staff is good in nature.they follows all the protocols of covid19.i am satisfied with my braces consultation by Dr sweety.i definitely recommend this clinic.

Laxmi Sahu
14:25 12 Oct 21
I received a call from clinic for free check up and Dr. Sweety and staff are very co operative and speak softly.

Shrilekha Shah
12:23 12 Oct 21
Very nice experience...good ambulance..safety precautions of covid are maintained.all check up done very proffesnally by Dr sweety.also staff is good.

Dalpatsingh ravna
04:59 07 Oct 21
Dr sweety prajapati consultations very nicely, staff is very polite and regular check up every 6 month. My check up is best. I have seen in this areas very highly recommend. Excellent service nice place thank u sabka dentist.

Sharmishthaben Trivedi
06:58 06 Oct 21
Here, sabak dentist staff is Very polied And dr sweety is best. My consultations is done. Covid protocols is Very nicely. Thanks u sabka dentist.

Kirit Trivedi
06:54 06 Oct 21
I got my braces treatment done by Orthodontist Dr. Chaitali Parikh, I am really very grateful that I got my smile back it was excellent experience. Doctor explained every aspect of treatment clearly and overall experience was very satisfactory. I highly recommend Sabka Dentist for Braces treatment. Special Thanks to Dr. Chaitali Ma'm for my treatment.

Poorav Doshi
14:09 30 Sep 21
I had a severe toothache...my friend suggested me about Sabka dentist.. Doctor explain each and everything very nicely . Clinic staff was very polite and clinic is hygienic ... followed proper covid protocol... I strongly recommend this clinic.

Vishnu Desai
07:50 24 Sep 21
As per my appointment allotted by your clinic today I have visted here (satadhar clinic) as per scedule. The staff as well as doctor both have welcome me in very well manner and warmly.Doctor had examin me in good and satifacrily. She advised me fine tips. Really well mannered dental treatment.Thank to all.Kanubhai M Patel.

Kanubhai Patel
14:13 20 Sep 21
I have undergone braces as well as multiple cleaning and whitening process and find it one of the best places for my teeth wellness.

aditya malhotra
07:12 20 Sep 21
Here, Sabka Dentis staff is very polite and Dr. Pratibha Gupta is being very nice to the patient. If you have any queries or any confusion, they really listen to you and give you the best advice. I highly recommend to sabkadentist.

Ghanshyam Panchal
07:20 17 Sep 21
Service is goodDr.Pratibha Shah gives best treatment

Narendra Patel
07:10 16 Sep 21
Superb Clinic.... Anything releted with your dental issue.sabka dentist Ahmedabad sattadhar is best Clinic.The appointment was very Fast and teeth cleaning, composite filling was done properly.Amazing clinic.Dr.pratibha is The best.she explained everything very nicely.dr Pratibha did My treatment and now I am perfectly fine,apart from ( Dr Pratibha,Rinku& Prachi). All Of them were well professional and genuine with me.Thank You So Much Sabka dentist.

ANKIT MAKVANA
05:15 14 Sep 21
My good experience sabka dentist sattadhar, Dr & staff is Very polite thanks.

bharat garg
06:54 07 Sep 21
Prompt solution for my teeth problem & satisfactory response to my queries regarding mouth position & quick support from staff at counter keeping covid19 precaution formalities with me !!!

Surendra Soneji
12:33 06 Sep 21
Honest reviews. I was just amazedd after the treatment the doctors are really very nice and they explain everything to you befor doing anything. Just loved the services.👍👍

Jugal Brahmbhatt
07:39 06 Sep 21
Dr.pratibha gupta consultation very nicely.my treatment is cleaning i& regular chekup everyone 6 months,staff is very politely.thanks u Sabka dentist.

Thank you Dr. Partibha the treatment I received from her was really good and she is one of the finest doctor I have seen in this area highly recommend.

DIVYANSHI MISHRA
14:00 04 Sep 21
smooth , soft and easy going treatment... after placing implant no discomfort. painless treatment and affordablecharge. Dr divya and Dr gopi give good advice and treatmentplan. good and polite nature..best for IMPLANTS..

Pravinkumar Thakkar
12:53 03 Sep 21
Undergone composite filling in multiple teeth...Dr Pratibha have done it in very nice manner...polite staff and have followed proper covid protocol starting to temperature taking till the completion of treatment.

Ramesh Sanghadia
08:16 03 Sep 21
Very helpful doctor.👍good service.Very good 😊😊 treatment by dr. Pratibha gupta & Good staff completely service is satisfied & Covid protocol very care fully. Good luck sabka dentist 😊.

Prakash Raj
14:56 02 Sep 21
Dr. Pratibhaben GuptaExcellent service.Best treatmentNice Advice from Doctor

RAJESH PATEL
13:39 01 Sep 21
Good servicePrompt attention paid

kirit shah
07:43 28 Aug 21
Completely satisfied with the entire treatment .staff was very polite during entire treatment.

Sonalben Desai
13:46 17 Aug 21
Staff is so polite & carring nature . Doctor is also treated well and gave properly regarding my problem.

tanmay shah
03:21 11 Aug 21
Explained very well all the treatments by dr pina ,very cooperative staff .

Amrut Desai
14:58 10 Aug 21
Amazing consultation by dr pina nena and Good experience.all the staff is very guinen.Thank you.

Prakash Brahmbhatt
14:36 10 Aug 21
Amezing treatment given and good experience and satisfied treatment Dr pina.

Kavi Chaudhary
06:47 04 Aug 21

Prahlad Patel
05:52 19 Jul 21
Dr.pinakiniI am fully satisfiedAll treatments detail completely understand

kevin faldu
06:41 17 Jul 21
Amazing treatment given.All the staff is very Guinean and humble.

Janhvi Parab
06:52 23 Jun 21
Had a great experience at sabka dentist.Doctor was very co-operative and perfectionist...The staff was very polite and helpful.

Ayushi Kotak
07:36 18 Jun 21
Good doctor consult. Very good staff..excellent service.

JAIMIN PATEL
15:34 07 Jun 21
Malav.s.soniYes it was nice experience I got best treatment,all staff doctors were good 1year. 6 months I got nice treatmnetThankyou

Samir Soni
15:11 07 Jun 21
Nice Explanations by Dr Sweta Jaisawal..Reasonable rate

Kushal Thakkar
06:55 05 Jun 21

Clinic was very clean n treatment done by Dr Sweta was painless and good.

Nirmala Patel
06:26 19 May 21
I got my braces doneBy Dr. Chaitali ParikhIt was a good experience.I'm happy with my treatment and now my all teeth are also aligned perfectly

Palash V Raval
05:28 15 Apr 21
Had a great experienceThe staff was very polite and was very careful about the patients safety during covid..Dr. Ami Shah Handled my caseWas very careful while handling the cleaning procedure and was also very polite while answering my silliest doubts about my teeth.

Antriksh Agarwal
07:18 09 Apr 21
I Have first came Time Sabka Dentist Sattadhar Branch with Their is a Problem in my front below toothDr ami shah treat my tooth and after that do filling and it looks nice and There is no PainAlso Staff was Supportive and Reception Person is also Nice she guide to fill Form Very Nice

MAULIN shah
09:12 18 Mar 21
Very professional. I had done my checkup and cleanup here, will surely recommend my friends and family!

Dishita Khatri
17:43 15 Mar 21
Sab ka dentist have a good co-operavtive doctor and staff give hard and do better work for patient problem and give a class resultand Its always motto is patient happiness first. So your teeth and mouth regarding any problem must visit AAP KA DENTIST CLINIC SATADHAR.

mayur desai
04:59 06 Mar 21
Excellent, fantastic, very nice treatment of my tooth by chaitali parikhHer nature is fabulous and her way to explain anything is very Nice to meI am very very thankful to herI give my regards that they have much more clients for treatment

Payal Parekh
14:07 25 Feb 21
All the staff is good and humble...... their nature is also good.....Their treatment is comfortable and financially affording.........and also the best one as i saw is that skill of doctor such that we will not experience too much pain........Thanks

Sonal Shah
12:46 19 Feb 21
Your provided best service

ramesh Choudhary
11:52 12 Feb 21
Dear SabkaDentist Team, I am very glad to mention that the Sattadhar Team is very patient friendly and genuinely caring. I have been seeing Prachi for the last 3 years who has been very prompt in ensuring that no appointment is missed. Ripal has been always on her toes to be with the dentists and understands very clearly with minimal instructions. Dr. Shinal Jain is highly recommended for her detailed description of her analysis of any ailment. She has been very highly patient throughout my root canal treatment and has never shown any sign of compromising on the treatment since first consultation. Great teamwork! Wishing more people get their teeth healthier with such a highly committed service.

Prahalad Shastri
15:23 10 Feb 21
Treatment is very good. Covid precautions also good

Subrahmanyam Sajja
08:50 05 Feb 21
The approach of the staff was professional, personal & above all human par excellence. The advice provided by the Dr Shinal was very cordial & true to the subject. I couldn't ever had a feeling that there was any selfishness to increase the business or reach any false and unreasonable target. Amongst medical fraternity oganizations like "SABKA DENTIST" are very much needed in the society. I wish them all the success.

Truly amazing work with satisfaction. Now I smile freely. Good work

ketan parekh
12:44 19 Jan 21
Doctor has very good nature

yash mehta
14:36 16 Jan 21
Review after service; Doctor Shinal Jain very helpful and polite. Best in Ahmedabad (10/10)Thank you for all your help. Your service was excellent and very FAST. Many thanks for you kind and efficient service. I have already and will definitely continue to recommend (Sabka dentist) your services to others in the future. Entire staff is very friendly and helpful.

himanshu pathak
09:47 08 Jan 21

dinesh choubisa
05:45 08 Jan 21
Courteous staff, proficient dentist, good hygiene

Ranjit Pandya
11:18 26 Dec 20
My visit was timely and professionally done. Very caring and good nature. Staff is very friendly and helpful. Treatment done by Dr. Heni shah. She is very professional, friendly.

Montu Chandravanshi
12:26 21 Dec 20
Excellent treatment I did my cleaning and scaling....was more than satisfied...

Bharat Turakhia
12:23 18 Dec 20
I was suffering with pain in right side upper tooth but i visited sabka dentist- sattadhar and problem solved....so, i would like to thank Dr. Heni shah for such an Excellent work....

Vishal Panara
11:14 15 Dec 20
Experience is good and fine. Staff are very cooperative. Dr Heni shah treatment is good for any teeth,gums regarding problem.

Pratik Jha
12:21 10 Dec 20
Maru check up and sarvaar ahiya khub sari rite thai 6 every fine & nice consolation, Great experience. My problem of teeth sensitivity And explaining the possible reasons procedure's to be done.

Ashok C Parmar
06:38 08 Dec 20
Dr Henry shah & Others staff too much very nice.my check up done very nicely.

Balkrishna Patel
06:10 08 Dec 20