Dental Clinic in Sattadhar Ahmedabad
Address: FF Shop No-1, Shantimall, Near Bharat Petrol Pump, Sattadhar Char Rasta, Sola Road, Ghatlodia, Ahmedabad, Gujarat 380061.
Monday – Saturday 11 AM – 8 PM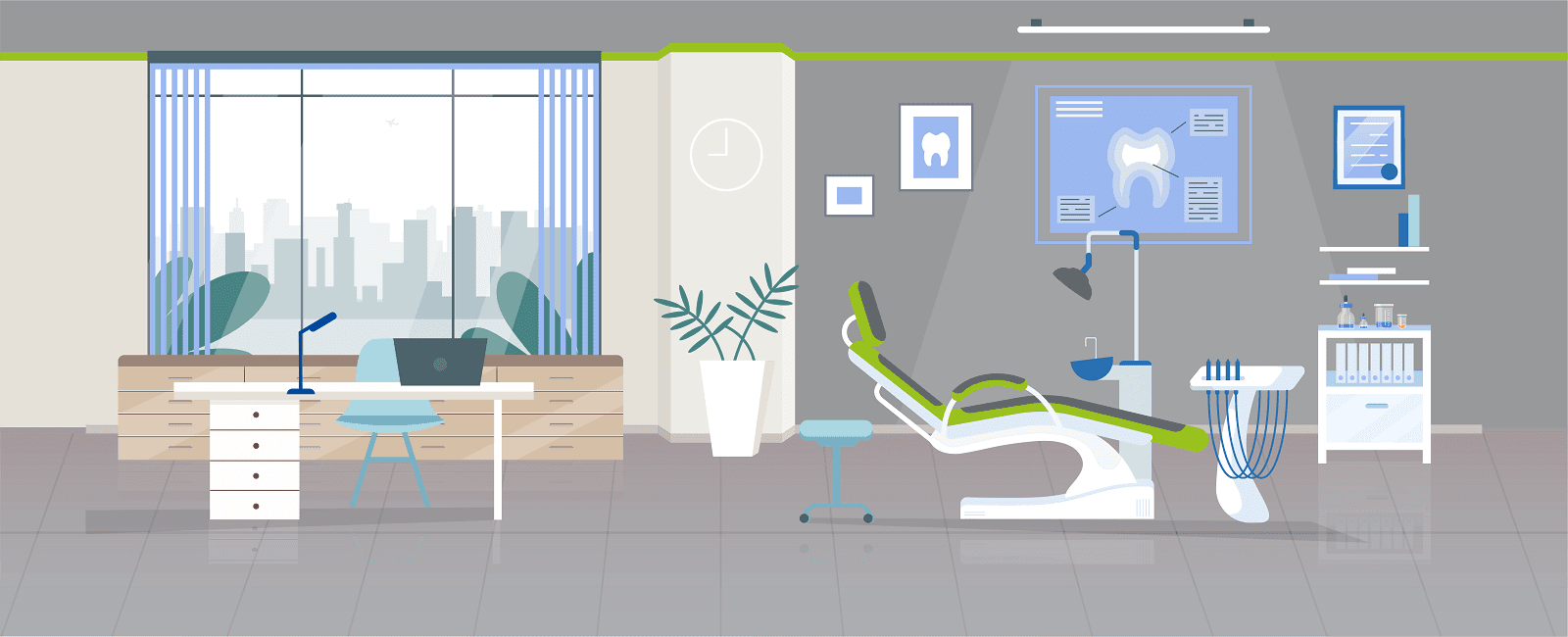 Prahlad Patel
05:52 19 Jul 21
Dr.pinakiniI am fully satisfiedAll treatments detail completely understand

kevin faldu
06:41 17 Jul 21
Amazing treatment given.All the staff is very Guinean and humble.

Janhvi Parab
06:52 23 Jun 21
Had a great experience at sabka dentist.Doctor was very co-operative and perfectionist...The staff was very polite and helpful.

Ayushi Kotak
07:36 18 Jun 21
Good doctor consult. Very good staff..excellent service.

JAIMIN PATEL
15:34 07 Jun 21
Malav.s.soniYes it was nice experience I got best treatment,all staff doctors were good 1year. 6 months I got nice treatmnetThankyou

Samir Soni
15:11 07 Jun 21
Nice Explanations by Dr Sweta Jaisawal..Reasonable rate

Kushal Thakkar
06:55 05 Jun 21

Clinic was very clean n treatment done by Dr Sweta was painless and good.

Nirmala Patel
06:26 19 May 21
I got my braces doneBy Dr. Chaitali ParikhIt was a good experience.I'm happy with my treatment and now my all teeth are also aligned perfectly

Palash V Raval
05:28 15 Apr 21
Had a great experienceThe staff was very polite and was very careful about the patients safety during covid..Dr. Ami Shah Handled my caseWas very careful while handling the cleaning procedure and was also very polite while answering my silliest doubts about my teeth.

Antriksh Agarwal
07:18 09 Apr 21
I Have first came Time Sabka Dentist Sattadhar Branch with Their is a Problem in my front below toothDr ami shah treat my tooth and after that do filling and it looks nice and There is no PainAlso Staff was Supportive and Reception Person is also Nice she guide to fill Form Very Nice

MAULIN shah
09:12 18 Mar 21
Very professional. I had done my checkup and cleanup here, will surely recommend my friends and family!

Dishita Khatri
17:43 15 Mar 21
Sab ka dentist have a good co-operavtive doctor and staff give hard and do better work for patient problem and give a class resultand Its always motto is patient happiness first. So your teeth and mouth regarding any problem must visit AAP KA DENTIST CLINIC SATADHAR.

mayur desai
04:59 06 Mar 21
My first Dental clinic visit in Ahmedabad went so well.Sabka dentist is well equipped, behaved and Hygienic place to get treated. I had long and warm session with Dr. Ami Shah, she patiently explained me all the issues and treatment procedures. I would highly recommend the clinic & would like to thank Dr. Ami shah & other staff members for the excellent dental care.

apeksha sharma
17:16 05 Mar 21
Excellent, fantastic, very nice treatment of my tooth by chaitali parikhHer nature is fabulous and her way to explain anything is very Nice to meI am very very thankful to herI give my regards that they have much more clients for treatment

Payal Parekh
14:07 25 Feb 21
All the staff is good and humble...... their nature is also good.....Their treatment is comfortable and financially affording.........and also the best one as i saw is that skill of doctor such that we will not experience too much pain........Thanks

Sonal Shah
12:46 19 Feb 21
Your provided best service

medical life medical life
11:52 12 Feb 21
Dear SabkaDentist Team, I am very glad to mention that the Sattadhar Team is very patient friendly and genuinely caring. I have been seeing Prachi for the last 3 years who has been very prompt in ensuring that no appointment is missed. Ripal has been always on her toes to be with the dentists and understands very clearly with minimal instructions. Dr. Shinal Jain is highly recommended for her detailed description of her analysis of any ailment. She has been very highly patient throughout my root canal treatment and has never shown any sign of compromising on the treatment since first consultation. Great teamwork! Wishing more people get their teeth healthier with such a highly committed service.

Prahalad Shastri
15:23 10 Feb 21
Treatment is very good. Covid precautions also good

Subrahmanyam Sajja
08:50 05 Feb 21
The approach of the staff was professional, personal & above all human par excellence. The advice provided by the Dr Shinal was very cordial & true to the subject. I couldn't ever had a feeling that there was any selfishness to increase the business or reach any false and unreasonable target. Amongst medical fraternity oganizations like "SABKA DENTIST" are very much needed in the society. I wish them all the success.

Truly amazing work with satisfaction. Now I smile freely. Good work

ketan parekh
12:44 19 Jan 21
Doctor has very good nature

yash mehta
14:36 16 Jan 21
Review after service; Doctor Shinal Jain very helpful and polite. Best in Ahmedabad (10/10)Thank you for all your help. Your service was excellent and very FAST. Many thanks for you kind and efficient service. I have already and will definitely continue to recommend (Sabka dentist) your services to others in the future. Entire staff is very friendly and helpful.

himanshu pathak
09:47 08 Jan 21

dinesh choubisa
05:45 08 Jan 21
Courteous staff, proficient dentist, good hygiene

Ranjit Pandya
11:18 26 Dec 20
My visit was timely and professionally done. Very caring and good nature. Staff is very friendly and helpful. Treatment done by Dr. Heni shah. She is very professional, friendly.

Montu Chandravanshi
12:26 21 Dec 20
Excellent treatment I did my cleaning and scaling....was more than satisfied...

Bharat Turakhia
12:23 18 Dec 20
I was suffering with pain in right side upper tooth but i visited sabka dentist- sattadhar and problem solved....so, i would like to thank Dr. Heni shah for such an Excellent work....

Vishal Panara
11:14 15 Dec 20
Experience is good and fine. Staff are very cooperative. Dr Heni shah treatment is good for any teeth,gums regarding problem.

Pratik Jha
12:21 10 Dec 20
Maru check up and sarvaar ahiya khub sari rite thai 6 every fine & nice consolation, Great experience. My problem of teeth sensitivity And explaining the possible reasons procedure's to be done.

Ashok C Parmar
06:38 08 Dec 20
Dr Henry shah & Others staff too much very nice.my check up done very nicely.

Balkrishna Patel
06:10 08 Dec 20
I got my wisdom teeth removed here this year and last year as well. I am really happy with the services. The staff is cooperative and helpful. My treatment and check up was done by Dr.Heni Shah. She was very friendly and well equipped in providing treatment. Thank you.

Shantanu Bhattacharya
12:05 06 Dec 20
Dr. Heni shah did good treatment.i received massage for cleaning on 1-12-20 and validation up to 5-12-20.Today I did cleaning and paid 500 Rs. . Dr. Did excellent treatment and I appreciate her work.

Bhagvat Patel
06:16 05 Dec 20
Very Fine,& Nice consultant Dr heni Shah.

Baldev Soni
12:54 18 Nov 20
Excellent consultation. Great experience 👍

Meet Patel
19:04 10 Nov 20
The concerned doctor Heny Shah at your Sattadhar Branch in Ahmedabad was very good in digonosing my problem of teeth senstivity and explaining the possible reasons and procedures to be done. I give her full points.

Dr. R.K. Misra
21:25 31 Oct 20

Saroj D Maniar
08:52 31 Oct 20
Very nicely explained by Dr.Heni Shah

himanshu pathak
13:36 19 Oct 20

rajubhai raval
07:15 19 Oct 20

Preetam Rajput
05:07 17 Oct 20
This experiment was great to me. Especially Dr.chinarwho treated my teeth.Nice treatment..

Rajubhai Patel
14:17 13 Oct 20
Dr. Heni Shah Best tretment

Mita Parmar
07:06 10 Oct 20
Easily explained & cooperative staff.Precautions taken against covid🙏

My treatment was for braces and I am really satisfied from the treatment. Really very good hospitality be it on the clinic or regular reminders for appointment and updates. Both visiting doctors and doctors in the clinic are really good and responsive. Aslo the precautionary steps taken for covid are really good here. The best thing for this clinc is their hospitality and regular calls for updates after you have finished your treatment.

Vishvesh Patel
08:40 28 Sep 20
Very fine tritmen good Heni shah

Rakesh Bhatt
06:33 28 Sep 20
Good services and providing no cost emi also

trivedi bhargav
13:10 26 Sep 20
I was examined by Dr. Heni Shah and she was excellent in explaining the existing condition of my teeth in depth. Sanitisation was well maintained. I highly recommend to go for treatment here. You are in safe hands. Thank you.

Karsanbhai Patel
13:54 23 Sep 20
There is hely shah doctor and she is nice doctor and staff there good suggestion and good treatment which is absolutely ok and cheapest

hiren jadav
02:58 19 Sep 20
First of all, When I entered the Clinic, Proper Sanitisation is maintained. Proper Hygiene is utmost priority in this situation and they handle it very gently and professionally! I was examined by Dr. Heni Shah and she was very subtle and polite while explaining the condition of my teeth. I highly recommend a visit here!

VEDANT GADHVI
14:20 17 Sep 20
I fell good in this braces the treatment is been very nice and all the doctors were so helf ful and nice at work like Dr. Chinar have fixed my braces and they were also nice at work. So I like it very much and my experience was also very good....

r.p.patel52 patel
05:06 15 Sep 20
I have undergone for the treatment of braces for uneven at here and my experience is outstanding. I am very happy with the treatment. later my gums treatment was done here and it was really up to the mark that too under very short notice. Thanks Dr. Chaitali, Dr. Gaurav , Dr. Heni Shah and Dr. Sahil for your cooperation and making my experience wonderful. I highly recommend to go for treatment here.

Aayush Soneji
14:32 14 Sep 20
Dr. Heni very Good services.

Baldevbhai Prajapati
13:43 14 Sep 20
My check up was done by Dr. Heni Shah and she is excellent in her field and sanitization was well practised. I highly recommend to go for treatment here..

Hitesh Patel
11:45 03 Sep 20
Overall good experience 👍

Chetan Dave
11:42 27 Aug 20
With proof of x-ray given clear picture of done RCT at other place was improper and that is the cause of pain .Thanks

khyati khatri
11:59 24 Aug 20
I was having severe pain in between two teeth.Today I was treated by Dr. Heni Shah, she filled up the cavity upto my satisfaction. She is very humble and polite and knows her job well. Earlier also I had treatment here for root canal and other related issues and all the time I was treated well and treatment was upto my satisfaction.

H.S. Kapoor
06:29 24 Aug 20
Clean, hygienic and well sanitized clinic. My experience with Dr. Heni Shah was very nice. Calm and true guidance by her. Staff is also nice and cooperative with arranging appointments especially in Corona.

Baldevbhai Patel
11:39 19 Aug 20
Excellent service and treatment by Dr. Heni shah with depth knowledge and experience in dentist and polite nature....

Dhaval Karad
18:34 15 Aug 20

Kavina Desai
12:17 14 Aug 20
In the final stage of my braces treatment... And am happy with the results, Thanks to Dr. Chinar. The whole staff of Dr. Heni shah, Ms. Rimpal and Ms. Prachi is very cooperative and friendly.

Maulik Gajjar
06:24 12 Aug 20
Completed my braces treatment from this clinic........great team they have especially dr Chaitalee mam is very supportive and staff is also good......will suggest this clinic everyone.

nirav vaghela
06:42 06 Aug 20
I got treatment from Dr.heni Shah,She is excellent at her work.

ARUN GUPTA
13:10 03 Aug 20
Dr chetali treatment is best.and i am very happy after 3 year's fully treatment.

Pankaj Prak
06:14 01 Aug 20
I dr dushyant prajapati father of pratham prajapati. Treatment of my son is tremendous and very satisfied. Dr chaitali mem work is satisfied. All staff work fully satisfied. Thanks to sabka dentist

Dr. Dushyant PRAJAPATI
11:49 30 Jul 20
Dr. Heni shah memJemne mara dat mate saro abhipray apyo ane jemni jode teth treatment sari rite puri tahiThank you.

maheta sudeep
05:35 10 Jul 20
Nice treatment, good staff

karan rajyguru
05:42 01 Jul 20
Sabka dentist Sattadhar you are lucky B'cz Dr Heni shah with you.She is perfect for Theeth treatmentBasically she is one man in army.

Sulay Desai
14:33 26 Jun 20
Excellent work of Dr.Shikha sidhpura very good natureAnd patience of handling work too

kumud patel
14:52 19 Mar 20

Pradip Kori
06:21 19 Mar 20