Dental Clinic in Issanpur
Address: 108, Radhe Kishan Villa-A Commercial Complex 32 Ring Road, Isanpur, Ahmedabad, Gujarat 382443.
Monday – Saturday 11 AM – 8 PM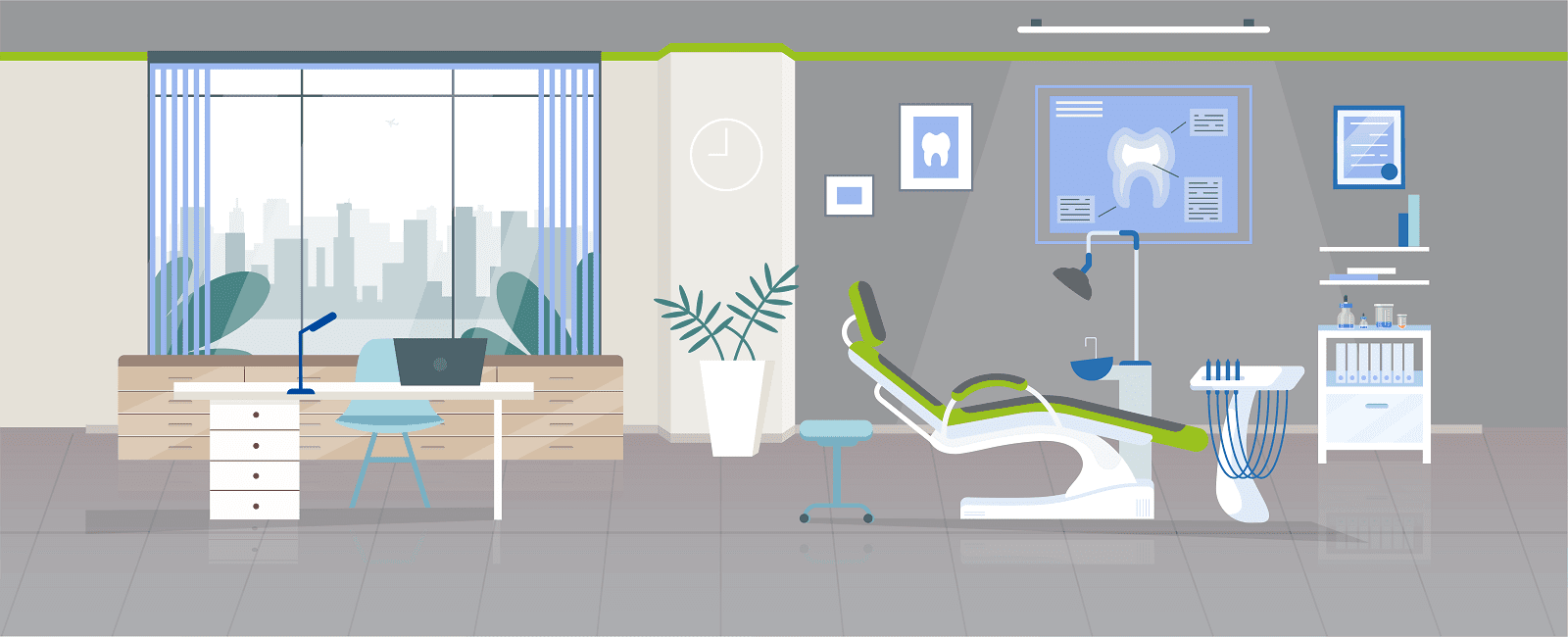 Sahil Soni
14:58 23 Oct 21

Ankit Thakkar
06:46 23 Oct 21

FS Exports
14:05 22 Oct 21
I got my ortho treatment done by Dr. Chaitali Parikh. I am satisfied with the treatment and everyone is really friendly. I recommend all of you to visit sabka dentist for your dental treatment 😁

Nisharg Mevada
13:17 21 Oct 21
Sabka Dental is one of best in isanpur

Samuvel Pillai
13:04 16 Oct 21

Sanket Gunjal
07:37 16 Oct 21

Bhupendra Patel
15:04 14 Oct 21

chirag singh
12:24 13 Oct 21

Keyur raval
14:13 09 Oct 21
I got my braces treatment done by Dr Chaitali Parikh. I am very thankful to all sabka dentist staff on ur behaviour. Anybody can treatment related teeth must visit sabka dentist 🦷

Jhanvi Makwana
15:36 07 Oct 21
I got my Treatment done by Dr. Chaitali Parikh mam. My smile is perfect now.. Thankyou so much Doctor!!! my Treatment was completely painless and smooth..! picture perfect 😊

69 GAMING OFFICIAL
13:15 07 Oct 21
Cleaning is done.Nice experience

Hunter Aliasgar
06:04 06 Oct 21
Must go for free check up very good staff must visit once.

Ashish Gautam
06:06 04 Oct 21
Apki bahut achhi services achhi lagi treatment bhi bahut achha laga

Mushrif pathan
12:41 30 Sep 21
Nice experians for dental checkup and service for staf beheviar for good

Deepak Shrivastav
07:12 30 Sep 21
Excellent service by the dentist 👍

museb shaikh
12:33 27 Sep 21
I got smile designing done at sabkadentist issanpur clinic, my smile became perfect and now I can smile confidently, veneering and lava premium crowns that are done gave perfect result in my front teeth, thank u sabkadentist issanpur branchStaff is very good and eager to help as always☺

Mayur Desai
06:39 27 Sep 21
I got my ortho treatment done by Dr Chaitali Parikh .. I am satisfied with my braces implant with sabka dental clinic and great impact and best results my dental great results.I definitely recommend this clinic for any issues dental related contact and go to resolve your problem.

PATEL HARDIK
15:24 23 Sep 21
Nice response and very good advice

Jayanti Chovatiya
15:09 23 Sep 21
I got my braces treatment done by Dr Chaitali parikh mam.. Thank you so much very I am satisfied with the treatment

Adeeba Ansari
14:42 23 Sep 21
Sabka dentest is very good and sabka dentest thora magha hai

Sidhnath Kumar
01:56 22 Sep 21
Check up done. All staff very polite. Nice experience..

Maktub Khan
15:10 20 Sep 21
I have done my Ceramic Braces in Sabka Dentist. My tooth were so crook and mostly impossible to align without removing my natural teeth. But insist to keep my natural teeth and Doctor Chirant agreed with my decision. It too a while. But after 3 years i am satisfied with my results.

Sumit Jaiswal
12:13 18 Sep 21
Satisfy with their suggestion

Rajendra Chauhan
05:44 13 Sep 21
I got my braces treatment done by Dr Chaitali Parikh mam .. I am very satisfied and happy with my treatment.. Thankyou to the entire team for such an amazing painless experience..!! Kindest and most caring Doctor Thankyou.

Brinda Panchal
13:28 09 Sep 21
Great for treatment or prices

dipak dholiya
04:53 08 Sep 21
Very good treatment and very good experience...

Shailesh Bhavsar
15:52 04 Sep 21

Ashish Dabhi
15:07 03 Sep 21
Best sarvice fore sabka dantis

Qureshi Sohil
13:26 26 Aug 21

Yuva tx .nshdddxx Raval
07:04 26 Aug 21
Very much satisfied with consultation.

neha bhandarkar
14:01 25 Aug 21

Nitaben Prajapati
06:35 25 Aug 21
Check up done.staff is very good .Tq 👍👍

Revar Vijay
12:54 21 Aug 21
Checkup is done. All staff is very good .nice visit🙂

ALPESH PARMAR
12:35 20 Aug 21
I got my braces treatment done by Dr Chaitali Parikh, Dr Chaitali's nature and treatment is very nice and painfree treatment by Dr Chaitali Madam, Specially thanks to Dr Chaitali Madam and sab ka dentist all staff.Once again thanks to all....

Manoj Thakar
13:11 19 Aug 21
Very nice service .thank you.

Ravi Khatik
13:48 17 Aug 21
I'm satisfied with treatment and all the doctors are good. And my treatment is finished within a year.Checkup schedule is also manageable.

pratik Christian
12:22 17 Aug 21

Jagdishbhai Palekar
10:01 16 Aug 21

vijay dewasi
14:18 10 Aug 21
I got my orthodontic treatment done by Dr Chaitali Parikh I am very fine and pleased. I am very satisfied with the treatment.It is the best place for any type of dental issue. Thanks to whole Doctors' staff. My smile is perfect now couldnt ask for more!!! Thankyou

Ranjan Darji
12:41 05 Aug 21
Supportive & responsible to attend Customers & their attitude was Polite.Appreciate their behaviour too.

Arun Patel
08:07 05 Aug 21

Agarwal&Dhandhania RBI Concurrent Audit
08:15 03 Aug 21

krunal Solanki
14:38 20 Jul 21
The experience over here is great, first visit is Free of cost and the treatment is well! Totally recommended

Everything went great! Excellent Doctor!!. My every visit was pleasant. They treated me with good advice with no pain and very comfortable atmosphere. I am a very satisfied with the result. Thank you for your great treatment.

Namarata Macwan
15:49 08 Jul 21
Good treatment. And friendly behavior.

27_E_Dhairy Patel
13:40 08 Jul 21
Brilliant ExperienceBut to costly

Aishwarya Sharma
13:51 05 Jul 21

Arman khan Arman khan
14:54 03 Jul 21

karan ayar
14:04 03 Jul 21
I have visited sabkadentist isanpur clinic for my teeth alignment. Doctor had advised me that I can go for invisible braces treatment that was Aligners and due to covid reasons i don't have to visit clinic frequently. So for me that was very convenient. It is painless treatment and best part is it is not visible.So highly recommend to go for Aligners and even the prices are very reasonable.

Kriji Christian
12:12 30 Jun 21

priyank sandesara
13:22 25 Jun 21

Shah Hemal
13:04 25 Jun 21
My ortho treatment done at sabkadentist isanpur. I am satisfied with my treatment. Thank you Dr. Chinar to give me a good smile☺

kelvin chauhan
13:53 24 Jun 21
Good doctor & treatments all are nice

Sharma gaurav
15:14 19 Jun 21
nice place,painless treatment


Roxie Annu
14:50 17 Jun 21
Wow mind-blowing so Good experience and no cost emi facility so I'm so happy ❣️🤍😘

Asha Solanki Pravinsinh
06:37 16 Jun 21
Mind-blowing sabka Dentist service. And So Good experience. No cost Emi facility. I'm so Happy. 😍😘🤤

_mr._famous ronak
06:34 16 Jun 21
Hello I have done my RCT and lava crown in sabka dentist isanpur clinic and dr Himani had done my treatment it was painless treatment and my experience was very good.Clinic was neat and clean and staff also was very polite.best dental clinic in isanpur area.I highly recommend to all.

Vivek Bonde
12:58 15 Jun 21
I had undergone filling and cleaning procedures and it was painless and clinic was very clean and neat .Doctor and staff were polite and helpful. I highly recommend Sabkadentisnt isanpur for best dental treatment.

Christian Shilpa
14:50 14 Jun 21
I have done my root canal and zirconia crown at isanpur sabkadentist.My experience was very good and doctor and staff were very polite and helpful.It was a painless treatment and done with precision.Best dental treatment in isanpur area and I highly recommend.

arvind Chavda
14:43 14 Jun 21
In Sabka dentist all good service cleaning its best place to to decrease the problem of regarding teeth nd all👍😆😃

Dhruvil Thakkar
13:21 05 Jun 21
NICE EXPERIENCE.PROBLEM SOLVING EXPERIENCEVERY CO OPERATIVE DOCTORS & STAFFMEMBERS.VERY CLEAN & HYGIENIC CLINICALEXPERIENCE

Purnima Rana
10:32 29 May 21

Rignesh Panchasara
13:15 26 May 21
Nice to get treatment here. Cooprative dr. &staff

Suresh Shah
12:20 26 May 21

viral rana (veer)
13:01 24 May 21

Swapnil Meghani
12:22 24 May 21