Dental Clinic in Issanpur
Address: 108, Radhe Kishan Villa-A Commercial Complex 32 Ring Road, Isanpur, Ahmedabad, Gujarat 382443.
Monday – Saturday 11 AM – 8 PM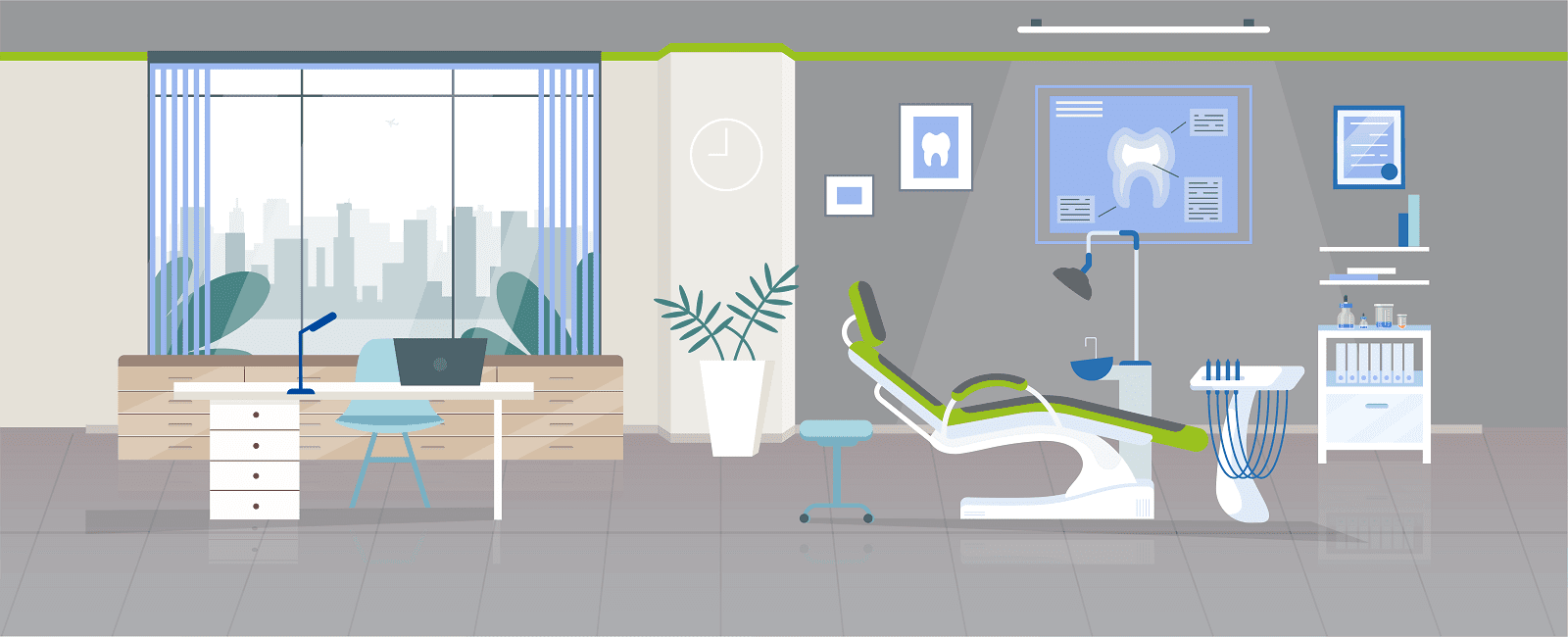 Why choose Sabka Dentist – Best Dental Clinic in Ahmedabad, Issanpur?
Sabka Dentist in Ahmedabad Issanpur is a well known best dental clinic in ahmedabad. Sabka Dentist in Ahmedabad works with a philosophy of giving high- tech dental treatment at reasonable prices.
Our dental clinic is encompassing an engaging and hygienic environment for our patients. Dental experts at sabka dentist Ahmedabad in Issanpur precisely work towards the well being of the patients as well as their teeth problems.
We always aim to make dentistry easily available, accessible and affordable for the common man to reach. We are always dedicated to serve our patients with the utmost care of teeth, ensuring them with the benefits of the dental treatment.
We have an exceptional team of highly qualified dentists who practice advanced dental techniques for protecting, maintaining, and improving the dental condition of the patients.
Sabka Dentist in Ahmedabad- Issanpur, provides much more than just dental treatments. At Sabka dentist Ahmedabad – Issanpur, we have zero waiting policy for the patients who are highly time-restricted. Modern use of instruments with minimal pain is what a patient expect over here.
We are surrounded by a friendly staff who are always up to the mark to render their service. We have a methodology of treatment wherein we aim to provide our patients with complete information regarding the treatment we are offering to them.
Sabka Dentist clinic in Ahmedabad Issanpur is devising with refining ambiance for the patients who are seeking specialization, proper dental care at affordable rates with high standards apparatus.
With advanced high-tech equipment, high sterilization standards, and professional dental experts, patients can assure that their dental visit will be performed in a quality, efficient and safe manner.
Sabka Dentist in Ahmedabad Issanpur visions to make dentistry accessible to everyone at affordable rates. We aim at making the smile of patients whole again.
At Sabka Dentist clinic in Ahmedabad in Issanpur, we have a friendly staff which consist of top dentists, providing general dentistry, periodontics (gum treatment), endodontics (root canal therapy), orthodontics (braces), and cosmetic dental treatments including porcelain veneers and dental implants.
We have a full range of well-trained congenial dental staff who strive to provide patients with personalized dental care and the opportunity to improve dental health, with an emphasis on prevention.
We are the best dentists in Ahmedabad Issanpur who takes immense care of the patient's oral health and ensure that their dental health is up to the mark. All you need to ensure is that you visit the dentist at least once in 6 months.
Regular visits to our Dental Hospital in Ahmedabad Issanpur, allows you to check your oral health for any sort of damage and ensure that everything is fine by taking precautions. Dental check-ups are also important as some symptoms are likely to appear in the oral examination as a sign of serious dental issues.
Dental Treatment & Facilities Provided by the Sabka Dentist – Best Dental clinic in Issanpur
Teeth Cleaning, scaling and polishing:The procedure of cleaning and scaling at Sabka dentist in Ahmedabad Issanpur is to remove tartar and plaque that is deposited near the gums. These stains will give rise to gum disease. In such cases, only brushing of teeth will not help completely to remove the stains. So, cleaning and scaling treatment at a dental clinic becomes necessary.
Dental implants are artificial teeth that are fixed in the jaw, to look like natural teeth. It is a replacement of a missing natural tooth, badly damaged teeth, unsightly and annoying partial dentures or bridgework, or for a full mouth reconstruction. It helps to improve the oral condition of the mouth, allowing them to eat, speak and smile with confidence knowing that their restorations are functional, aesthetic, and secure.
Dental X_ray: Sometimes it becomes difficult for the dentist to go deep inside the teeth which brings them the curiosity of the problems faced by the patients. In such a case, an X-ray is done to know the inside problems of the tooth. At sabka dentist in Ahmedabad Issanpur, X-ray is done for free.
Root canal: When the nerve and the blood vessels of the tooth have been irreplaceably damaged rather than extracting, root canal treatment is an attempt to save the tooth. The root canal treatment at Sabka dentist clinic in Ahmedabad involves the removal of diseased tissues from the tooth that is then filled and sealed to prevent the possibility of future infection.
Orthodontics (braces):

A perfect smile, or perfect teeth is something we all wish to have, don't we ? Misaligned teeth and crooked teeth can be fixed to obtain those perfect set of teeth, by the use of braces. We at Sabka Dentist Satellite Ahmedabad, have specialised orthodontics who will take care of straightening the teeth.
Tooth extraction: We know that permanent teeth last for long time. But, there can be many reasons for tooth extraction treatment. It may be because of the tooth that is badly damaged from the decay that cannot be repaired. Some other reasons can be gum infection and crowded mouth.
Teeth whitening:Tooth whitening is a process that lightens up the teeth by removing stains and discoloration. Whitening is the most selective treatment in cosmetic dentistry. Whitening treatment at Sabka Dentist clinic in Ahmedabad Issanpur is not a one-time procedure. It needs to be repeated from time to time if you want to maintain a brighter color.
How to reach Sabka Dentist clinic in Ahmedabad
When you are choosing a dentist, you try to find the best dentist who can solve all the dental problems. Having a dental home feeling allows you to feel comfortable when you're dropping in for a regular visit that gives you a trust and safety about place to turn for a procedure or dental emergency.
So to reach out to the best clinic in Ahmedabad Isanpur, here are some tips that will help people to get there.
Tips to reach the right clinic
Search on Google or some other search engine. Make a list of the clinics that are featured the most and that appeals to you.
Check out the reviews of the clinic and select the

best dental clinic in ahmedabad

accordingly.
Make sure when you select the dentist clinic checkout the treatment provided by them.
Read the qualifications and experience of the dentist rendering their services to the patients.
Look for references provided by the clinic and ask them to be put in touch with the ones you like.
Check out the clinic whether it has modern equipment or not.
Check the guarantee of the clinic.
Ask your family doctor or a local pharmacist.
If you're moving to Ahmedabad ask your existing dentist for the suggestion.
Contact the local dental clinics.
Tell me more about Sabka Dentist, Issanpur
If you are one of those individuals who are particular about your dental health care, you need to select the best when it comes to oral checkups and treatments. Sabka Dentist is frequently ranked as among the best dental clinic in ahmedabad, Issanpur.
At Sabka Dentist, people not just obtain world-class treatment for their dental concerns, but additionally get to enjoy one of the best in-clinic patient experience across India.
No matter the background or career of an individual, we guarantee that all of our patients feel at ease and experience no problems when approaching or getting their dental issues across to our dental specialists.
We are among the top dental clinic chains in Issanpur, Ahmedabad, and have a legacy that is unrivaled by any other dental clinic in Issanpur, Ahmedabad, India. Our dentists are some of the best dentists in Issanpur, Ahmedabad.
Sabka Dentist very often makes it to the list of best dental hospitals in Issanpur, Ahmedabad, owing to our amazing team of dental experts and doctors, and state-of-the-art facilities within our best dental clinic in ahmedabad. Sabka Dentist was launched back in October 2010, with a single medical clinic in Vile Parle.
Today, we have grown to around more than 100 clinics in Mumbai, Pune, Ahmedabad, Surat, Bangalore, Navi Mumbai, Thane. Our team works to encourage better dental health and aid men, women and children to truly feel and look good, and proudly carry their smiles.
No wonder, resulting from our team's commitment and vision to help spread smiles across the world, we have consistently managed to get on the list of top dental hospitals in Issanpur, Ahmedabad.
So, next time you plan on visiting a 'teeth hospital in Issanpur', Ahmedabad, we should be at the top of your list of dental hospitals in Issanpur, Ahmedabad.
Consider us your own 'Apna Dentist'; our dentists are some of the best dentists in Issanpur, Ahmedabad, and we will help you with your tooth concerns so that you can continue to spread joy and happiness across with your delightful smile.

ratbannasa Chouhan
13:16 26 May 22

Gohil Jaydeep
12:50 26 May 22
Very good service and good bhebhiour

Gupta Kunal
12:52 24 May 22

Shabana Iqbal memon
13:11 23 May 22

Priyam Sachala
14:00 21 May 22

Rehana Shaikh
13:20 21 May 22
It's very good experience here all things is transparent and doctor counseling is nice. Thanks for the update

pardeep moudgil
14:27 16 May 22
It's my first visit here and dentist is cooperative. I'm satisfied with instructions

Rinku Gahalout
14:21 16 May 22

Shambhu Patel
15:08 14 May 22

Paramar Jitendra
14:25 14 May 22

Jeetu Wankhade
12:48 14 May 22
Good behaviour all staff.

saif ali khan pathan
06:39 13 May 22

Raj Sutariya
13:50 12 May 22

Siddhi Marathi
12:54 10 May 22
Very nice gave good service


Jalpa Thobhani
06:45 06 May 22

ankit chunara
04:59 05 May 22

Gohil dharmendra sinh Divansinh
13:19 04 May 22

Vaghela Karan
12:43 30 Apr 22

Sahil Gajjar
13:12 27 Apr 22
Best service all doctor Tim

Samar Chauhan
13:09 27 Apr 22

Ronak Chavda
14:44 26 Apr 22

sachin pandey
07:22 26 Apr 22
Good guidance for treatment, transperant processMy RCT & CROWN treatment done Experiance was so good very happy with my treatment 😊 Thank you so much Dr. HIMANI NANAWATI .

ranjit Gurjar
15:23 25 Apr 22

Ravi Bhavsar
14:19 25 Apr 22
I had a great experience in sabka dentist clinic, the staff & the doctor was very supportive..👍🏼👍🏼

hemang naral
13:11 25 Apr 22
Nice n affordable treatment 😁

Saiyed Hasnain
12:56 14 Apr 22

Krunal Kumar
07:44 14 Apr 22

lokesh maheshwari
15:13 12 Apr 22

Sunil Thakor
13:31 08 Apr 22

Nitesh Prajapati
12:14 08 Apr 22

javeid Khan
06:04 07 Apr 22

Pinakini Samal
13:50 05 Apr 22

jagdish Patel
05:24 05 Apr 22
My ortho treatment is countinue at sabkadentist nice experience .

Vasita Nilesh
15:24 30 Mar 22

Rahil Mansuri
13:31 30 Mar 22
It's good job beautiful ❤️

Rahul Chauhan
05:16 26 Mar 22
I have got treatment from here many times and every time I feel good, the behavior of doctors and all the staff is very good, even after treatment, they keep on taking care of by phone. Over all very good.

Dilip Sharma
08:42 21 Mar 22

Punitkumar Sah
05:45 16 Mar 22

Pragnesh Patel
12:00 11 Mar 22

Om Sai N.V.Enterprise
14:47 08 Mar 22

Ashok Kumar
13:44 08 Mar 22
Dr Mona did my root canal treatment .it was painless and I was very comfortable during the entire treatment.😊

Parmar Narendra manoj bhai PNM
13:52 07 Mar 22

Puresh Dewasi
15:17 05 Mar 22

Anshari irashad
14:14 05 Mar 22
Wonderful experience, staff was overall helpful and supportive and given me best advice for my treatment!

Sukant Mehta
13:48 04 Mar 22
I got my braces treatment done by Dr Chaitali Parikh orthodontist. I am very satisfied with my treatment and very happy with the overall experience and services. In time appointments and super fast results. Had fun and beautiful journey to braces. Having perfect smile now!! Thankyou for joyfull experience!!!

pathan Arbaj
13:44 03 Mar 22
Nice treatment very nice.

Ajay Prajapati
06:52 03 Mar 22
Nice doctor and explain all detail

Naresh Prajapati
05:51 03 Mar 22

Malikhan Rathor
07:13 02 Mar 22
Very good clanic.doctor and staff members have also nice behaviour.

Jayendra Parmar
11:06 26 Feb 22


Sahid Luhar
07:55 24 Feb 22

SHAIKH SAHEB
12:56 23 Feb 22
I have undergone my aligners treatment as i had spacing in my teeth. It is totally invisible and no one can make out that my treatment is going on. Highly recommended

Kallu Ansrie
17:31 22 Feb 22

Rahul Katara
13:11 22 Feb 22

Mukesh Prajapati
08:40 22 Feb 22

S K parmar
14:17 19 Feb 22
Best trintment thank you sabka dentist

Faheem Ansari
07:13 16 Feb 22
Aligners are best treatment to undergo as there will be wireless treatment and not visible to anyone

Imran Ansari
17:17 14 Feb 22
Tx for best visiting end superb checkup

Zafar Shaikh
14:58 14 Feb 22
I have undergone my aligners treatment as i had spacing in my teeth. It is totally invisible and no one can make out that my treatment is going on. Highly recommended..

Jigar Thakkar
12:01 14 Feb 22

Mehul Hadiyal
13:23 08 Feb 22

sahil Solanki
06:11 08 Feb 22
Good explanation. Worth it

Vignesh Gounder
06:57 05 Feb 22
My Lava Crown Treatment done at sabkadentist isanpur Dr.Himani Nanavati such a great Dr. to give me a beautiful smile😁 Thank you so much ..... I am Very happy for my treatment .

Vidhi Rathod
12:36 01 Feb 22
It's better experience & doc it was very goodAnd good facilities against covid 19.

Dipak Bhavsar
12:25 31 Jan 22

PREM21 PICTURES
06:17 30 Jan 22

RAKESH PAL
12:32 29 Jan 22

Akash Moray
06:45 29 Jan 22

Devendra Chauhan
07:54 25 Jan 22

Aafridin Saiyed
05:54 25 Jan 22

Vidhi Vaishnav
15:00 24 Jan 22
Staff behaviour is very good.also coperative and information also provide usefull.We really trust on sabka dentist......Thanks

Yuvraj Patil
22:51 20 Jan 22
I got my braces treatment done by Dr Chaitali Parikh orthodontist. She took the time to explain every procedure she was doing. For example, when I got my root cleaning related help or any other help apart from braces. Dr. Chaitali was very supportive, and thorough when explaining the process. She is a professional and has a naturally lovely personality. I would recommend Dr. Chaitali to everyone. She is the best dentist I have ever had. Thank you Dr Chaitali and Sabka Dentist for the great experience and quality work you have done on my teeth.

VIJAY NIKAM
14:48 20 Jan 22

Abdullatif Shaikh
14:12 20 Jan 22

Sunil Goyal
13:14 04 Jan 22

Banshi Parmar
14:19 01 Jan 22
Hospital management was good. And dr was very cooperative and calm with patients.

Arpita Sharma
14:17 29 Dec 21

Nisarg Desai
08:34 29 Dec 21

dhyey thakkar
13:42 28 Dec 21

Kamlesh Chaudhary
14:30 27 Dec 21
Satisfactory Treatment and Good Experience.

Sanjeev Arora
13:30 27 Dec 21

Chirag Dumraliya
06:59 27 Dec 21

Aamir vhora
14:07 23 Dec 21

Dilip Solanki
05:58 22 Dec 21