Dental Clinic in Issanpur
Address: 108, Radhe Kishan Villa-A Commercial Complex 32 Ring Road, Isanpur, Ahmedabad, Gujarat 382443.
Monday – Saturday 11 AM – 8 PM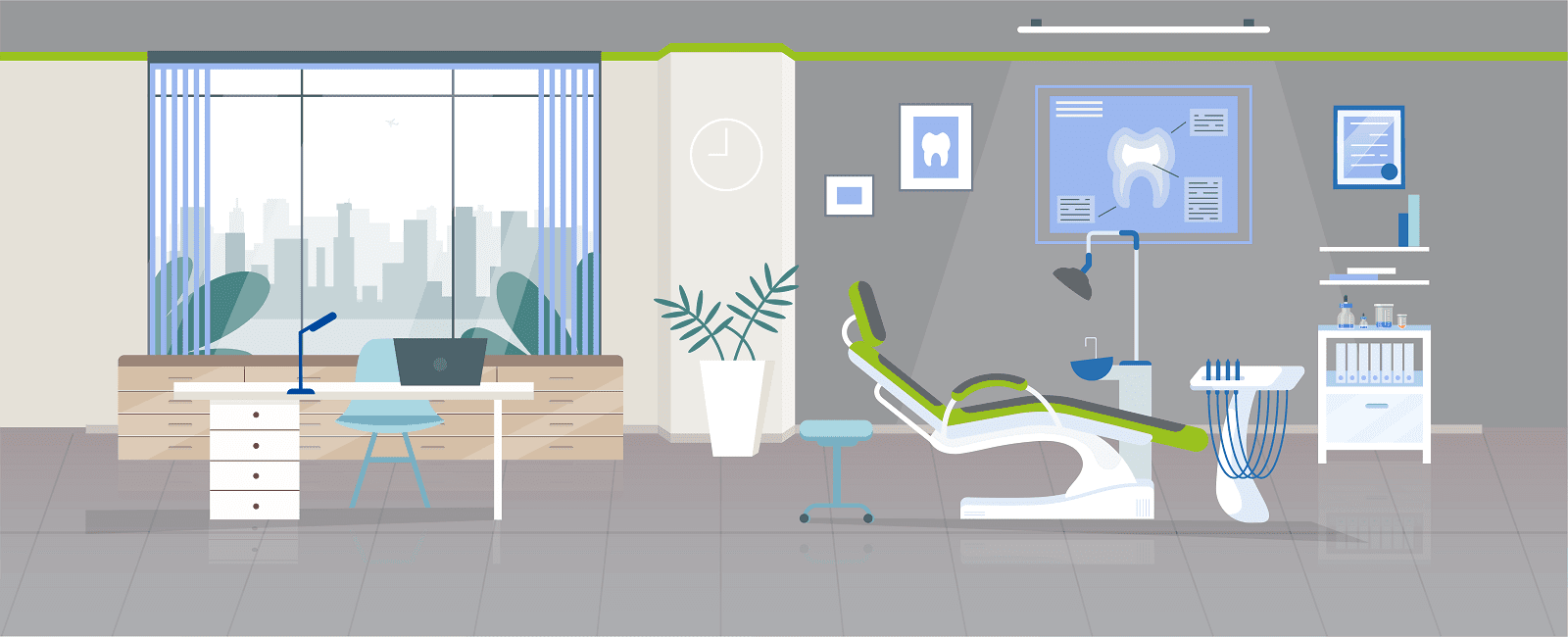 Good atmosphere good experienced doctor

vikram shah
14:49 27 Feb 21

Bhavna Patel
15:44 19 Feb 21

Sonu Panday
14:57 15 Feb 21

Atul Chauhan
07:00 11 Feb 21

patil sanjay
07:40 09 Feb 21
Excellent. All information provided related my dental issues very promptly. Thanks

Tushar Mali
14:47 05 Feb 21

Solanki Prakash
07:49 05 Feb 21

Sathwara Smit
07:12 05 Feb 21

Manish Singh
12:19 04 Feb 21
I am so happy for Dr chaitaliy treatment, so smooth and easy way to treat 🙂, and there staff is also good and friendly, I am so glad to coming hear and going with beutiful smile 😊I recommend to every friends,

jiya songade
05:52 21 Jan 21

Loid Christian
06:29 08 Jan 21
I had my braces treatment done from Sabka dentist treated by orthodontist Chaitali Parikh. I had major congenital defects in my teeth and my teeth were not aligned and faced various issues related to that but dentist at Sabka dentist treated all my issues with utmost care and precision and helped me recover my teeth which wouldn't be possible without their dedication and commitment, now I'm free of all dental issues.I would like to thank the entire team of Sabka dentist and especially Ms. Chaitali Parikh for her constant support and focus.Thanks for a better smile !👍👏l

Vihar Bhatt
04:42 07 Jan 21
Really very good facility nd care❤️

Rishil Navale
12:59 05 Jan 21

Jigar Parekh
12:57 05 Jan 21

Avdhesh Rathod Rathod
12:14 05 Jan 21

Vrajesh Thakor
14:40 04 Jan 21

sanskruti amit
14:12 04 Jan 21

Rajeshbhai Prajapati
13:07 04 Jan 21
Great experience doctor and staff are so polite...

sagar gohel
13:52 10 Dec 20

Mayur Patel
13:33 03 Dec 20
Harmfull and best service.

Nilesh Parmar
17:54 27 Nov 20
I'm satisfied with my treatment. Thanks to sabka dentist.

Agrawal Anjali
06:16 30 Sep 20
Nice treatment doctor Sejal Shah A1 doctor

Rashid ali Bukhari
14:07 28 Sep 20
I have taken the service from surat, then due to my transfer i have to come to Ahmedabad. My case was transferred from Surat to Ahmedabad and it was very hastle free process and the best service i could have receive. I am happy with my smile and suggest everyone to once visit the place.

Krunal Darji
05:43 17 Sep 20
Great staff .. very humble and good doctors.

birva desai
13:35 12 Aug 20
Professional, Hygienic, Not so costly as compared to other private practitioners

Shefali Agrawal
13:22 19 Mar 20

XP ENTERPRISE
13:02 19 Mar 20
Very excellent Dr. Janak sir and made there work perceftly...

Abhishek Solanki
14:34 18 Mar 20
Very nicely doing chake up

Gayatri Gajjar
17:22 17 Mar 20

NSUI Student activists
14:07 16 Mar 20
it was nice experiencethe doctors are good...they give the proper advice.....must visit....


VAISHALI PATEL
14:45 14 Mar 20
Thank you understanding problems and this is the perfectly check up teeth center

mansi bhatt
07:23 14 Mar 20

Haresh Nandani
14:12 13 Mar 20

ravi solanki
14:10 07 Mar 20

Ishwar Prajapati
13:33 06 Mar 20

Vikram Raj
13:33 06 Mar 20
Have good experienceVery good behaviour with patientsDoctors are giving perfect advice to us

Manthan patel
13:48 05 Mar 20
Filling better.nice. We are satisfied for your doctor's👍😊😊

Kamruddin kD
13:06 05 Mar 20

hitesh amin
05:56 05 Mar 20
Nice service.thank you sabka dentist

Vishal Chauhan
14:17 04 Mar 20

Rabari sardar
09:01 04 Mar 20

Vikram Kumar Jha Finance Business Process Owner
05:39 04 Mar 20
It was good experience with doctors and all staff is nice , they guide me perfectly .... Thanks again

Arijit Singh Fan
07:10 03 Mar 20

Santosh Chavhan
06:54 03 Mar 20
Excellent and very smart workSuch a nice...

dinesh prajapati
06:26 03 Mar 20

Devang Shrimali
15:21 02 Mar 20
Great service by SABKA DENTISTEXCELLENT EXPERIENCE

jigar parmar
14:57 02 Mar 20

Chintan Algotar
13:05 02 Mar 20
It's a very nice experience.nice smile.thank you so much.

madhu thakor official
12:41 29 Feb 20
It is best place for any problem of teeth.

Dhruvil Thakkar
07:46 28 Feb 20
Very nice. We are satisfied for your doctor's guidance.

Hemant Bhavsar
14:49 27 Feb 20

kalpesh khatri
16:57 26 Feb 20
It's a good experience.thank you for such a beautiful smile

Prashant Deshmukh
12:19 25 Feb 20

shashi mudaliar
15:50 22 Feb 20
Consultant is goodTheir behaviour with patients is good they provide best services

mitesh sonara
06:42 22 Feb 20

Gyan Patel
08:40 21 Feb 20
It was a great experience visiting here. The staff was good and treatment was also good.

kamlesh sharma
08:22 21 Feb 20
Good clinuc, better and true communucation with me , guided me in the right way over all helpful staff and they know whats best for you

Sreyas Menon
08:21 21 Feb 20
Good serviesThnx sabka dentist

Taha Vohra
06:19 20 Feb 20
Very good experience thank you sabka dentist for such a wounder full ☺ is just

Suresh Soni
14:43 17 Feb 20
Rct done at the hospital and had very good experience. Satisfied by the treatment

Kinjal engineer
11:57 17 Feb 20

Jogindar Jaiswal
07:38 13 Feb 20
Great Dental Diagnosis, and very welcoming dentists. Completely hygiene and worth visiting and having a treatment

Agrawal Jay
13:51 01 Feb 20
Best painless tritment and good behavior stapas

Giridhar Vishwakarma
06:07 01 Feb 20
I got my implants placed. I am very happy with the treatment and the services provided.

Priti Pareek
06:58 30 Jan 20
HiIt was good experience with you. Nice treatment and instructions for teeth.See you soon.Thanks

bhavik soneij
12:29 24 Jan 20
This is the best Dr and best treatment

maulik patel
07:10 22 Jan 20
Service is to Good. staff also very nice work.thank you so much.for the treat me.

Raval Sahil
05:49 21 Jan 20
Sabka Dentist is really good which helps us in our different dental problems. It makes of aware about future problems of tooth.We are full satisfied with your duties.Thank you

Kamlesh Bhatt
14:11 17 Jan 20
Good Services, Proper attention.

Shekhar Adid
13:12 11 Jan 20
GOOD ADVISE AND GOOD TREATMENT

bhavesh thakkar
12:14 10 Jan 20
Awesome experiance of cleaning teeth.Doctor n staff approach was really nice.Consulting was perfect by doctor as i asked to my dentist family person.Even as part of offer i got deal of only 100 rs of cleaningnpolishing of my teeth😊Clinic hygine mentoined proper..They are using everything perfect as they said.Obiviously small clinc but systematic treatment from 0 to 10.!!I recommend my some friends too and take them here.. they also get good treatment.Thank you Sabka Dentist.

Perfect place for them who want to take care of their teeth.... They provide wonderful service...... I absolutely satisfied.....

Asma Kureshi
02:39 23 Dec 19
Experienced & Talanted Team this Branch have. It's wow experience.I and my entire family had visited and get satisfied treatment under Best ever Team.I am very happy to share my experience as I have gone under the process of "Premium Crowns".Such a Great and caring Doctors available here.Thank you Dr.Sejal for your Extended & caring support to me and my Entire Family.All the best for your Carreer..Thank you .

Vishal Vyas
14:46 20 Dec 19

Nikhil Surani
06:10 17 Dec 19
Service was very good.Your employee is very well guided and well communicated.

Gomshi Soni
18:05 09 Dec 19

Amrish Solanki
12:25 30 Nov 19
This is a best place for dental treatment. I have a beautiful experience at this place

mukesh prajapati
15:09 28 Nov 19
Excellent service with clean clinic doctors are very good

fitness Trainer
15:09 27 Nov 19

bhuraji sargada
13:05 27 Nov 19

Vikas Kalekar
15:28 26 Nov 19
Very good clinic, staff also co operative

Ankur Shah
13:40 26 Nov 19
Good professional treatment..

Best service. My teeth was clean .thank you sabka dentist to such a great service 😁😁😁😁😁

Sunny Makwana
06:45 22 Nov 19

Yogesh Jani
06:17 22 Nov 19

Naveen singh
13:56 06 Nov 19
Great service, very kind staff. Pocket friendly.

Akash Gangwani
12:55 06 Nov 19
CLEANING IS DONE.I AM SO HAPPY.THANK YOU SABKA DENTIST .

Sid Solanki
14:12 31 Oct 19
Good & better service , staff is very nice parson

Shaikh Niyaz
06:37 25 Oct 19

Akash Patel
13:15 22 Oct 19
It was quite a good experience visiting the sabka dentist!! The doctors and staff are very helpful!I had an appointment with Dr vishwa Patel.She's very kind and supportive.Gives every detailed information about the process.And the things to do after the process. For me it was the best experience to visit to sabka dentist.A place you should must visit for any dental problems.

Malay Tanna
07:53 22 Oct 19
I got 3m clear ceramic braces done at isanpur sabkadentist because of severe crowdingResult is super awesome and am overwhelmed by my own smile...my braces got removed today and today is best day of my lifeThank u sabkadentist for giving me a wonderful smileI have referred many of my family members and they are completely satisfied with all treatment

Rinku Koshti
13:48 18 Oct 19
The service is great, kind and caring nature of the staff.

Bithika Saha
08:54 16 Oct 19
Good treatment. Thank you sabka dentist

Sameer Khan
12:34 15 Oct 19
Excellent response nd facility

Munir Chhuvara
12:37 14 Oct 19
hello sabka dentist i m so much happy bcz mene yaha pe chekup krvaya aur dr ne muje braces smjaya me 3m mettal krvauga hi sabka dentist my trratment running 3m mettel brsces good

I feel good expiriance with sabka dentist staff is good doctor is very good tritment i like to visit sabka dentist

Farzana Abdulkadir
04:58 10 Oct 19

Harsh Patel
15:28 07 Oct 19
I feel very goodDr. Vishva gave me very great treatmentI strongly recommend her consultationSabka dentist is doing great job.

Ashwin Parikh
06:44 07 Oct 19
Cleaning is done.good service thank you sabka dentist.

Alok Tiwari
07:25 01 Oct 19

Pradeep Padhiyar
15:35 28 Sep 19
It was suprb wrk.all dr gives good Sudetion. We r happy to visit at sabka dental..

Simran Qureshi
13:52 26 Sep 19
the wonder exprince.i am happy. my theeth is complte. happy


Azadari Channel
14:54 23 Sep 19

Sejal Christina
12:24 23 Sep 19
I like clearing my Tith service....

Rutul Patel
13:13 21 Sep 19
Good treatment and good behavior doctor's

Mehul Rana
08:15 21 Sep 19
I came here for cleaning. The service offered is good.

rohit karoliya
07:19 21 Sep 19
Cleaning is done. Experience was exilent. Doctor's service is very nice. Thank you sabka dentist such a beautiful smile to my face.

Rajan Chaudhary
07:57 20 Sep 19
Sabka dentist isanpur is very nice.atmospier at sabka dentist is very attractive .all staff workfully very nice.

Amit Rajpurohit
15:20 18 Sep 19
Cleaning is very nice. Doctors are good. All staff members are so good. Thank you Sabka dentist to give me a beautiful ☺ 😆😆

Rajni Varma
15:18 18 Sep 19
Cleaning is done.treatment is also nice.all eqioment workly very nicely.staaf is good.thank you sabka dentist.

Jeet Singh
14:29 18 Sep 19
Nice treatment .staff also good nice work .equipment very nice.thank you sabka dentist.😁😁😁

Nitin Priyadarshi
07:29 18 Sep 19
Good service, nice receptionists staff, Doctors are very friendly and supportive.

Parth Gajjar
06:26 18 Sep 19
Very Good Dental Checkup Clinic..I Am Recommend To All My Freinds and My Family's...

BACKPACKER BHAYALU
08:15 17 Sep 19
2 sitting is complete. Treatment is also very very nice. Staff is good. Thank you sabka dentist for beautiful smile to my face.

I got 3m metal braces from sabka dentist isanpur due to gap in my teeth and misalignmentResult is awesomeNow I can smile confidentlyThank u sabkadentist

hardik ajara
05:19 16 Sep 19
Cleaning is done.eqipment workly very nice.atmospier also good.

keval patel
12:36 14 Sep 19
Cleaning is complete .Doctors are good .Very nice treatment. Thank you very much. To a great smile 😁😁😁😁

Service is very nice .thank you sabka dentist.for such a good smile.thank you very much.

Adnan Teli
07:05 14 Sep 19
Service also great. Atmospier is nice doctor's are best. All staff being a good human. I am also satisfied to sabka dentist isanpur. Keep it up your journey. all the best for give me a good smile

Amrish Trivedi
15:26 12 Sep 19
2 sitting cleaning is complete. Service is really very nice.doctors also good . Thank you sabka dentist team to such great smile 🎈

Cleaning is done service also good staff behaviour is nice

Ajmat Aalm
12:13 12 Sep 19
cleaning is done .very well done thank you sabka dentist to give me such a beautiful smile .thank you very much 😁😁😁😁😁

Dishant Soni
13:01 10 Sep 19
Service is very good dr .Also good work .all machine is nicely working.staff is good behavior.thank you sabka dentist .

Shahabuddin Ansari
08:35 10 Sep 19
It was good experience.. Everything is explained very well..

Bhavin Soni
17:32 09 Sep 19
Everybody's Dentist May Have The Best Teeth Cleansing, Very Interesting And Certified🤗

rupesh Prajapati
08:06 09 Sep 19
I am visiting the sabka dentist it was a nice visit all the staff has very co - operative and it was very nice tretement.

Tirth Shah
12:30 06 Sep 19
Good service & good behavior to treat me..

Mallika Vasani
07:00 06 Sep 19
Amazing experience and well organized staff.. Doctors are good and friendly nature.

Hardik Trivedi
13:14 02 Sep 19
Great service and hospitality...Visit must

Dipak Shinde
13:34 31 Aug 19
1st time i will meeted with the dr.shikha and this lady doctor is nice and sab ka dentist dental hospital services is very good thanks to sab ka dentist🤞🏻👍🏻

Ashfak Ajmeri
13:32 30 Aug 19
One of the best clinic to visit for dental care.

Neha Deshmukh
06:35 30 Aug 19
Its a really good service by all person in clinic at isanpur branch.

bhagyesh desai
17:50 29 Aug 19
Very nice treatment & guidence by Dr, Shikha Sidhpura

Pratik Patel
15:22 27 Aug 19
Awesome dentist...👌👌Dr.shikha is very professional and straightforward of what needs to be done...Very through and caring.i am terribly afraid of the dentist and she is very sensitive to that and goes the extra mile to make feel comfortable. I live 25 miles away but i m more comfortable coming to this dental clinic then the one across my street.i highly recommended arround arrow smile dental to my friends.Thanks.

Shubham Langhanoja
12:53 24 Aug 19
Very nice and awesome service by Sabka dentist - DR. Sikha, Only they are taken Rs 99 charge for teeth claining and suggest me how can i care my teeth very well.

ankit bhavsar
12:31 24 Aug 19
cleaning is complete doctors are good.all machines are very nicely working.thank you sabka dentist for give me a beautiful smile to my face.very nice😁😁😁😁😁

Jaimin Dodia
15:14 23 Aug 19

Varun Dhaval
08:16 22 Aug 19
Teratment is completed. Doctor's are Good. My experience in sabka dentist Was exilent. Thank you sabka dentist to given me a beautiful smile😄😄😄😄 thank you very much. Pooja berwal.

lalit jangra
15:36 17 Aug 19
Service was niceThe all machines are goodEven Doctors are good here.

Nilesh Sharma
07:13 17 Aug 19
Nice treatment service...

Manish Chauhan
15:29 14 Aug 19
It was pleasant Experience here, the doctors make you feel very safe. I had done my tooth cleaning along with my mom and dad. I woudl recommend my friends too.5 stars for Dr. Sejal and Dr. Shikha youngs champs!

Good Treatment and staff behavior

paresh patel
14:16 12 Aug 19
Treatment is very nice .doctor also very good.i am so happy .thank you sabka dentist.

Paresh Rabari
15:34 08 Aug 19
Today i have got cleaning of teeth by Dr. Sejal Agrawal. I have good experience with sabka dentist. All staff members are so impressed and work is also satisfying.

Niraj Patel
15:03 08 Aug 19

Dhaval Rami
03:56 08 Aug 19

nice place,painless treatment

I got smile designing done at sabkadentist issanpur clinic, my smile became perfect and now I can smile confidently, veneering and lava premium crowns that are done gave perfect result in my front teeth, thank u sabkadentist issanpur branchStaff is very good and eager to help as always☺

Mayur Desai
13:11 02 Aug 19

My cleaning is done at sabka dentist isanpur nd all staff nd doctor and also receptionist are nice work nd services thank you

Sagar Patel
13:27 06 Jul 19
Nice cleaning and great service

shubh rana
12:58 06 Jul 19
Come for Cleaning at sabka dentist isanpur all staff are nice also doctors

NAMBISSAN N. PM
13:07 20 Jun 19
Got my cleaning done. I always get it done every six month and also recommend everyone for the same

Pritam Rajput
13:54 19 Jun 19

Nilesh Jogsan
06:23 15 Jun 19
my teeth cleaning is done at sabka dentist and I am very happy to visit at sabka dentist

wedding shoot
18:39 12 Jun 19
Mene sabkadentist me cleaning karvaya mere ko vaha ka staff or dr. Ne bahot khub tarah se treat Kiya or vaha ka clinic bhi achha hai or all are nice

Mukesh Parmar
06:07 07 Jun 19
My treatment is done at sabkadentist and nice facalitis for sabkadentist and also good treatment nd staff and services ...

I have gone through full mouth implant procedure.it was really very good. I am satisfied with my treatment. Now i can happily eat everything.

Kalpesh bhai Dave
13:03 27 May 19
Nice staff nd doctor nd receptionist

Solanki Nikita jigni96tesh
16:19 26 May 19

Kamesh Vaghela
12:45 26 May 19
All staff are good and doctors and also receptionists

Jignesh Solanki
18:29 25 May 19

Dhaval Solanki
18:07 25 May 19
Nice staff nd dr.. Nd receptionist

Shravan Hiragar Shravan Hiragar
14:37 20 May 19
Excelent treatment of sabka dentist

Salman Shaikh
06:39 20 May 19
Nice staff ... dr.... and receptionist

Pahal Vaghela
16:58 18 May 19
All staff are nice and also dr. Nd receptionist

Urmesh Vaghela
16:54 18 May 19
Very nice clinic Nd resep.. Nd dr.. Nd staff

Nilesh Thakor
04:50 18 May 19
Good Treatment...Thanks to sabka dentist👍

Sabka Dentist is really a very nice place for dental treatment. I had a orthodontic treatment undergone by Dr.Chinar in which braces had been fixed on teeth. I weared it for almost 3 years but it has given me immense result. Today finally doctor have removed my braces and I am very happy to see my new smile. My look and smile completely changed. I am very very thankful to doctor and sabka dentist.

Vipul Limaje
06:46 26 Apr 19
I got 3m self ligating ceramic braces done from sabkadentist isanpur branch, it has completely changed my smile, am now more confident with my smile and happy with treatment....thank u sabkadentist isanpur🤗

Patel Ayushi
04:51 29 Mar 19
I gote my braces sabka dentist isanpur 3m ceramic 😊dr.rahul

payal chandak
13:42 07 Feb 19
1st treatment my rct complete n such a good n my 2nd treatment 3m ceramic braces wonderful treatment all staff good behavior thnku. Thanks a lot change my face smile ☺☺☺☺

Hetal Bhavsar
13:31 07 Feb 19
I got my braces sabka dentist so much happy with treatment my braces 3m ceramic good experience with treatment thank you sabka dentist

Mohsin Khan
13:14 07 Feb 19
Good experience in ceramic braces treatmentThanks to sabka dentist team and doc Mr. Rahul Assudani

Unnati Patel
14:05 21 Dec 18
good exp for sabka dentist cheakup n my treatment tooth felling good job thank you doctors n staff

Manish Patel
12:23 21 Dec 18
hello sabka dentist good exp my treatment root canal n crown doctor 3m lava thank you

dhruv patel
12:04 15 Dec 18
Work is excellent all staff n doctors are very nice I got my braces sabka dentist 3m Mattel braces good work n perfect results thank you sabka dentist n Dr. Chinar

Monika Parmar
05:21 13 Dec 18
Amazing experience and doctor are very clever give me best advice nd awesome cleaning i can smile again and give me best 3m metal brace so my teeth are back to normal position

Joyal Christian
05:48 12 Dec 18
Good experience for dental checkup n consultant orthodontist braces thanks

lala dedun
08:21 05 Dec 18
Maine yaha life time warranty wala economy implant karvaya hai. bahut acha hai ..bahut satisfied hu treatment se...clinic ambience is awesome ...treatment is excellent. ..thank u sabka dentist issanpur...I am very happy...

Jagdish Kamat
14:53 04 Dec 18
I went for my crooked anterior teeth build up. Doctor filled up my teeth with high quality composite. It looks so natural. No one can identify. Thabk you sabka dentist.

Chintan Jani
12:50 24 Nov 18
I was coming through campMy experience was good with staff and doctorDoctor had explained everything with me and then treat me properly..and also i do my lava 5 crown treatment.With her .

Komal Patel
14:02 21 Nov 18
Good experience cleaning n composite good work tahnn you

NARESH Sargara
05:17 20 Nov 18
Hello sabka dentist i got my braces sabka dentist isanpur by dr.chinar my braces 3m Mattel n my treatment running n good result thank you sabka dentist

Parmesh bodgal
12:47 16 Nov 18
Good experience for sabka dentist rct suggested thank you

Blue Angel
12:33 16 Nov 18
I have very good experience with the treatment of my teeth fixing by Dr. SEJAL AGRAWAL. She is good understanding and good listener of patients teeth problems and feelings. A great advices of treatment and very good behaviour with supportive nature of doctors and all staff. Clinic is veey well maintained and meterial are very clean.I am Fully satisfied with the treatment by Dr. SEJAL AGRAWAL at Sabka Dentist , Isanpur.Thanks, Dr. SEJAL AGRAWAL

Dharmesh Panchal
10:38 10 Nov 18
Got rct and front cap done at isanpur sabkadentist, had a wonderful experience...very much satisfied with result...thank u sabkadentist issanpur

Alpesh Bhavsar
13:28 06 Nov 18
Nice clinicDoctor to suggest 3m metal bressis nice consult.

Ronak Gajjar
07:21 26 Oct 18
Good experience for tooth cleaning n good suggestion for braces by Dr.sejal

sangeeta yadav
07:34 05 Oct 18
Dr priya suggested me Lava Crown which is very natural looking. I am amazed with Lava cap. No one is able to identify which one is natural and artificial. Thank you so much.. Really really good cap.I got veneering done in my front teeth that made my smile line beautiful and awesome , now I am more confident while speaking and shade match wit my natural teeth is superbMany of my relatives got so many treatment here.... All are very happyMy uncle had so many dental problems and was not able to eat properly, he got full mouth Implant treatment and that replacement of missing teeth was an life changing experience for him... He is so happy, able to eat properly and looks 10 years younger than beforeThank u so much sabkadentist issanpur branch

Bhatt Nikita
12:37 27 Sep 18

Rohit Patel 191
14:51 14 Sep 18
Good experience for teeth cleaning I purchased family dental care voucher n good treatment good behaviour receptionists good job

Shahil Shahil
04:58 11 Sep 18
Doctors give me total teeth cleaning treatment I am very happy with this and I also recommended new person who have any type of teeth problem.Thank you sabka dentist

Jitendra Sharma
13:39 01 Sep 18
Good exprence for teeth cleaning

rajpuut jayant
05:14 27 Aug 18
I have did my teeth Scalling & Polishing by Doctor SEJAL AGRAWAL. My teeth Scalling and polishing's Expirience was very GooD.Thank You Dr. SEJAL.

Dipak Parmar
06:53 17 Aug 18
Good experience for teeth cleaning I m happy with treatment purchase family. Dental care good service

Rajendra Pandya
15:07 13 Aug 18
Good check up n good consulting buy root canal nice experience

Vaishali Shah
14:23 13 Aug 18
I have visit the clinic. Behavior of doctor and receptionist is very good and humble.Doctor explaim me about metal bracece treatemnet .

Log Gurkha
13:34 11 Aug 18
Good orthodontic treatment my daughter got here.her teeth was malalinged after treatment she has perfect smile now.thank you sabkadentist.she has gone for 3M company braces .Thank you.

Mamta Patel
12:45 09 Aug 18
My first experience at Sabka dentist is fabulous... I just loved the Atmosphere & I'm completely satisfied with the treatment..

sonam gosai
08:07 09 Aug 18
Good checkup n good treatment my treatment tooth extraction n rco treatment running but good experience thnku

Kamal Jain
06:30 09 Aug 18
Hello sabka dentist good treatment my 1st treatment RCT such a good treatment n 2nd tooth extraction best treatment thnku so much sabka

nitesh patel
06:09 09 Aug 18

JAYSINH VAGHELA
12:02 07 Aug 18
My first experience at Sabka dentist is fabulous... I just loved the Atmosphere & I'm completely satisfied with the treatment...

Mukesh Payal
12:14 04 Aug 18
good treatment buy dr.Vidhicomposite

Saumil Tevar
05:15 27 Jul 18

Vicky Nagar
15:21 24 Jul 18
Good exoirance for teath clinging

paresh prajapati
12:54 23 Jul 18
Good experience for teeth compostit thnkut

Alpesh Parmar
06:37 21 Jul 18
Good experience and all hospital member behevaiout is very good.

patelmeet 95
04:50 18 Jul 18
Overall Good treatment and good service by staff

Take oath of swachh Bharat
13:26 04 Jul 18
Excellent treatment and polite behaviour with knowledgable doctors and other staff.

Jishan Sheikh
14:36 26 Jun 18
I feel relaxe and explain method is very good ane doctor explain me deep cleaning for teathand i satisfied

Mehnaz Abedi
13:45 26 Jun 18
Commendable job. Thoroughly professional staff and well trained dentists. I went there for a minor scaling work as a routine dental hygiene and the treatment went well. Would recommend Dr. Bhatt to fellow patients as she has a knack of dealing with complex things in easiest manner.

I'm so happy for visit & good checkup for meMe information for dant clinig AND infarction

Good segaition for baces treatment thanks clinic

Depika ChavdA
05:34 18 Jun 18
All over good teth cleaning and best service

Mayank Luhar
05:29 18 Jun 18
Bice dentist are hereI wash my teeth nice doctor and i am happy to come here and clean my teeth they take so much of my teeth

Mayur Raol
06:42 16 Jun 18
Good experience for root canal treatment Dr. Priya

Ajay Patel
06:45 15 Jun 18
Good experience after my root canal treatment. Staff is good and helpful.

Good behaviour all staff n good suggestion teeth removed

Maulik Chudasama
13:39 14 Jun 18
Good treatment buy dr.priya n good natur n very help full payal makwana thnku sabka dentist

RONAK RATHOD
10:54 14 Jun 18
Good experience for teeth cleaning

Bipro biswas
13:20 09 Jun 18
Good treatment for teeth ckeaclea n felling thanks dr.priya n good work for recepstnist...

Arpitkumar Parekh
04:11 09 Jun 18
Hello sabka I m so much happy I got my braces here n wonderfull tretment dr.chinar Patel n Priya Patel n best recepsrecept very help full thanks a lot

Dhaval Parekh
06:25 01 Jun 18
I will preffered titanuim cap with 10 years guarantee. Dr. Nikita Madam 's treatment and attitude is very comfortable , humble and effective.

Swetank Dave
12:43 29 May 18
Nice experience for my rct n cap 3m ceramic cap good

Good experience sab ka dental clinic

jaydipsinh solanki
15:23 26 May 18
It's very good experience for cleaning and supportive nature of all staff.Clinic is very well maintained and all materials are very clean.

Mayank Vyas
05:54 26 May 18
Good cleaning buy dr.priya n good behaviour receptionist veey help full

Sudhir Patel
15:26 24 May 18
excellent for cleaning and cap regarding

ANJALI BHATT
14:55 22 May 18

Erdol Rahmen
15:47 21 May 18
i went there for teeth cleaning good work done by dr priya .

Sagar Jadwani
15:28 21 May 18
Nice clinic n behaviour of all staff including Dr. Priya..

Meul Rajput
05:55 19 May 18
Good treatment of 3M ceramic BrecesBy Doctor Chinar Patel.

Indrajeet Chaurasiya
13:15 18 May 18
Nice clinic experience at Sab ka dentist Isanpur. I have taken treatment under Dr. Priya she is very professional with good skills. she did her job level best. Receptionist is very helpful in clinic formalities.Must visit for check up.

Paras Pandya
05:53 18 May 18

Mayank Pathak
13:10 15 May 18
Check up is good... I will come for treatment in 3-4 days... Nd receptionist is also very good behavior is nice. ..liked her. ..After all the clinic is good...

Summer Thakkar
06:06 11 May 18
Good experience for teeth felling n good nature for recepstnist

Patel Akash
14:06 10 May 18
Dr are very nice check up is very nice. Must visit again.

manish gajjar
12:48 10 May 18
It was gud behavior of dentist and staff.

Devendra Sharma
13:38 08 May 18

Vishesh Lodha
04:17 02 May 18
Best result and good service ☺☺☺

Mohit Ramina
07:07 28 Apr 18
Avi tak jo treatments hua h it's very fine I'm satisfied ..ortho treatment (ceramic )

Chanda Kumari
05:54 26 Apr 18
It's was nice experience cleaning . Doctors are very helpful. Reception very nice behaviour and very helpful for the work....

palak trivedi
14:29 23 Apr 18
Very nice of treatment and check up the teath and very easily clean and wash my teath and so good of nature all dr.And personally thanks for dr Nikita bhatt

Arush Panchal
14:18 19 Apr 18
good tratment teeth clening

Paresh Panchal
13:18 19 Apr 18
Good work for Dr. Priya my teeth felling Good n good job receptionist n good calling speech for receptnist

Mahammad Sakir Nagori
14:48 18 Apr 18
Good experience for teeth felling

Gohel Pritesh
14:11 18 Apr 18

Ajitshih Padhiyar
13:26 17 Apr 18
Dr. Nikita is a great dentist and is one of the best in her field. She is very knowledgeable, professional, and competent. She and her staff are very welcoming and make every effort to make you feel comfortable during the treatment. The clinic itself is equipped with the most up-to-date technology, which makes you feel like you are receiving the most top-notch dentistry care. And last but not the least the staff in reception was so warm and helpful.I would recommend Sabka dentist and Dr. Nikita Bhatt anytime! No matter how complicated your issue may be, Dr. Nikita will have a solution.

mann yadav
12:35 14 Apr 18
Good experience for teeth cleaning n braces consultation for 3m mettal n ceramic n good job receptionist for good consulting braces prosses bajaj n all thnxs

kailash barsker
06:17 14 Apr 18
Good exp for teeth cleaning me my wife good exp sabka dentist n good work

Bhagwati Prasad Pareek Kitasar
15:41 13 Apr 18
Hello sabka dentist good consultation n good cleaning for dr.priya n good job recepstinist payal n all staff thank you so much sabka dentist

Vihana Films
11:51 12 Apr 18
Best advice for teeth cleaning

Good construction for teeth cleaning and brasis

8 ball pool
14:41 11 Apr 18
Tooth cleaning done very nicely...Staff very co operative.And filling done for my spouse also very nicely.

chetan shrimali
13:40 10 Apr 18
All the doctors and admin are behave wonderful..

gunjan sananse
15:00 09 Apr 18
Good experience for teeth cleaning n staff behaviour

kapil raval
07:59 07 Apr 18
Good experience with staff,&tooth remove treatment is very good

Nidhi Pareek
05:40 07 Apr 18
Good experience for teeth cleaning n mg wife tooth extrestion giog experience for all staff speciali payal makwana thnda a lot

Kishanbhai Pareek
13:32 05 Apr 18
Dr Priya is best in this area,she explain u each and everything clearly,and tells us what to do and not to do,Awesome work Dr,God Bless You

Sunny 3715
07:09 02 Apr 18
Staff and doctors behivior is very goodAnd cleaning service is very good

Bhagwatiprasad Vyas
15:26 27 Mar 18
Good experience for teeth cleaning n feeling good behavior all staff thanks Dr Nikita

Prakash Purohit Purohit
05:04 23 Mar 18
Good exprince for rct dr priya Patel n good work for receptnist n aasintunt thanxs a lot sabka dentist

Dashrath Purohit
05:02 23 Mar 18

daxesh panchal
12:43 21 Mar 18

Bhumika Panchal
12:42 21 Mar 18
Good experience for teeth cleaning

Sagar Barodiya
14:54 20 Mar 18
Nice consalating rutin check up for teeth stain cleaning

mahesh patil
07:21 20 Mar 18
Good consultant. Dr Priya n good receptionist behavior n all staff help full

kamlesh patel
07:08 20 Mar 18
It's verry nice experience for dental treatment with good doctor & staffIt's also help me with finance pay systemGood

Hiren R Rana
14:33 19 Mar 18
supportive staff...nice service....

naresh mistry
13:45 19 Mar 18
Good experience for tooth replesment

Dilip Baba8484
13:30 19 Mar 18
The Dr said their is no pain in teeth the teeth is shaking and other teeth is very nice

nilam patel
12:49 19 Mar 18
Good experience for teeth cleaning

Parul Vacheta
07:01 19 Mar 18
Good experience for teeth clianing very coportion staff

gaurang adhia
06:15 19 Mar 18
Very nice experience for tooth filling

Harshad Malaviya
13:55 16 Mar 18
We are got a satisfactory response for this treatment...

Shah Foram
13:26 16 Mar 18

aruna parekh
12:42 16 Mar 18
Nice exp for teeth felling

mauli jariwala
14:23 15 Mar 18
Excellent service for teeth cleaning ..

pranav bhatt
15:47 14 Mar 18

Maulik Raval
13:04 14 Mar 18
good exp thnku sabka dentist

Maulik Raval (BDM-HMPL)
13:04 14 Mar 18
Its amazing...thanks..m happy😊

Hiren Khatri
13:03 14 Mar 18
Good experience for composite n clinging thnxs

mehul ranga
15:22 05 Mar 18
Good experience for teeth cleaning

PRAYAG PATEL
07:01 05 Mar 18
Good condition Dr Nikita for rct treatment

ketan panchal
14:47 03 Mar 18
Good consulting for rct n cap thnku sabka dentist

Sejal Shah
13:35 03 Mar 18
Good consultation for teeth cleaning thnxs dentist

Good consultion for rct n crown n all staff behaviour good thnxs

Ankit Viradiya
14:22 28 Feb 18

Ajay Mahajan
14:15 27 Feb 18
Tooth removeTreatment also very goodStaff is very good service ,behaviour

Vandana Sharma
13:59 27 Feb 18
Very good experience......try it

Mini Maurya
13:30 27 Feb 18
Good consulting Dr Priya cap suggested n good behavior receptinist thnxs

SUNIL SAMARIYA
06:00 27 Feb 18
Teeth cleaning consultation good n best thnxs ssbka dentist

Manoj Patel
13:37 26 Feb 18

Kreskence Macwana
12:53 26 Feb 18
good coslution for cleaning

Keval Shah
15:31 19 Feb 18

pranav kumar
13:07 16 Feb 18

sonu singh Tomar
06:25 08 Feb 18
Good consultion for rct n cap thnku sabka dentist good behavior recepstnist help full thnxs

Samapti Art
14:10 07 Feb 18
Ortho treatment for good advice given by Dr.Nikita madam.

DHAVAL SATPUTE
04:41 03 Feb 18

suresh sharma
06:04 30 Jan 18
Best service.Helpful receptionist and doctors.Great experience for teeth cleaning.

Ravi Baroliya
14:45 27 Jan 18

Kishansingh Rajput
15:39 24 Jan 18
Good....happy with service

keshav sharma
04:25 23 Jan 18

Previk Valand
15:24 22 Jan 18
it is best dental treatment at all.

DHARMENDRA RANA
15:48 17 Jan 18

Dinesh Pandey
15:27 17 Jan 18
Good experience for teeth check up

Karan Panchal
13:18 16 Jan 18
It was pleasure to go to the dental hospital.Fabulous job done by Dr.Priya.Today was my 3rd sitting and i am super excited for that.

jims patel
10:31 16 Jan 18
Good experience for teeth clining thnku sabkA dentist

Bhavik Shah
06:19 16 Jan 18

bhavesh bharvad
05:12 13 Jan 18

Good rct n crown thnku sabka dentist n good behaviour all staff

Sukhdevsinh Zala
04:46 11 Jan 18
Clinic is a beat nd good checking.Dr are very good person. Thank u

Monika Patel
12:26 10 Jan 18
Good experience for teeth clinig good experience n good behaviour all staff thnku

laxman bharwad
07:12 10 Jan 18
Dr.priya patel Tu supab clinig

Sahil Patel
05:39 10 Jan 18
Good cementation. Dr. Nikita.

Vinod Patel
13:32 09 Jan 18
Very good behaviour of staff.Dr. Nikita is great. Nicely done my teeth cleaning. 👍

jackey sadhwani
15:01 08 Jan 18
i had great consultation over this clinic everyone should have to check it one time

Gunjan Bhatt
14:41 08 Jan 18

8140946522 Sunil R Dantni
13:24 08 Jan 18
Good exp 3m ceramic thank sabka dentis

Patel Ravi
12:28 04 Jan 18
Good experience for teeth cloning thnku sabka dentist

dineshbhai parmar
13:09 03 Jan 18

Kashyap Paliya
06:00 03 Jan 18
Good expres my teeth cleqning

All song Punjabi
07:00 01 Jan 18
Good experience for teth cloning

Shiv kumar sah
06:21 01 Jan 18
Good treatment for patients.

Ilyas Shaikh
10:25 29 Dec 17
Good experience for teeth opening

Thakor Hasmukh
06:08 23 Dec 17

Minhaj Ansari
14:24 20 Dec 17

Parul Makwana
13:37 19 Dec 17
Very good service & thier staff will be provided best cunsult, treetment i'm happy

alpesh vaghela
16:32 17 Dec 17

rajnish shukla
06:19 16 Dec 17

Vishal Bhavsar
15:27 15 Dec 17

vivek sanghani
14:47 15 Dec 17
I m taking treatment by Dr. Chinar .And i liked his treatment .For those who have any confusion or fear related to ortho just consult Dr and initiate it i m sure u will really like it and will find it effective.

pandey kumkumlata
13:01 15 Dec 17
I went here today for tooth filling and cleaning. Dr. Priya Patel handled my case. She cleared all my doubts and the treatment was carried out in a perfect way. I was great experience

Ronak Raval
13:43 14 Dec 17
Sis averi God risapons to all stap Vari dod...

Rajesh S Makwana
13:20 14 Dec 17
Good ability n good staff.. Awesome workN ofcorce free charge

Hinal Machchhar
07:49 14 Dec 17
It's good and feeling better the service is excellent

Marlin Patel
07:34 13 Dec 17
It Good.. feeling better than before and the main part is service is excellent👍🏻👍🏻

Patel Kashyap
07:31 13 Dec 17
Good contanltion and very good reply.

I my experience is good .....

chauhan Divyesh
14:33 12 Dec 17
Best teeth cleaning experience.-'

Tushar Bhavsar
04:49 12 Dec 17
Good exp complete my pain treatment at root canal best treatment n clinic are very clean thnku sabka dentist

ranu bha gohel
13:04 11 Dec 17
good adviserWell done& amazing clinciAwesome

Harsh Khatri
14:42 09 Dec 17

nagma govali
14:14 09 Dec 17
Good exp n good behaviur all staff n thnxs you so much sabka dentist good exp.

RJ Modeling studio
13:21 09 Dec 17

Vrushali Parmar
12:16 09 Dec 17
hi...sabkaI m full Satisfied to my cleaningDr priya's work is good.Thank u😆

Trupti Solanki
05:57 09 Dec 17
Good exp all staff n happy with my teeth cleaning thanks for sabka dentist

girishbhai kadiya
14:51 08 Dec 17
Very nice clinic n very friendly staff

challengers
13:45 08 Dec 17
Best clinic I m so much happy with treatment thnku for Sabka dentist

Meena Panchal
07:34 08 Dec 17
Thank you Dr priya Patel my treatment is good n my rct perfect all staff good job thanks a lot sabka dentist isanpur

pankaj solanki
16:58 07 Dec 17
Good ortho treatment n all staff behaviour

Shrusti Acharya
14:33 07 Dec 17
It s best a service and best doctor nikita medam

Vishal Koshti
13:55 07 Dec 17
All staff good experience n good job thank you for Sabka dentist

Manish Parmar
07:31 06 Dec 17
Dr good kalnek good risapsan good

Aarif Khan
06:27 06 Dec 17
Good cleanliness at hospitalVery encouraging and helpful staff.with kind nature of all staff.Treatments are also goodI feel like home at my dentist isanpurThanks a lot

Rakesh Rana
15:08 04 Dec 17
I take an appointment from Dr priya patel I wash in pain now completly fine thank you so much sabka dentist 😊😊

Makwana payal
15:02 01 Dec 17
Dr priya and payal both are very cooperative and service is also good GOD bless both of them and team also

Cleaning was very well and behaviour is fine all staff

Praveen Sadafale
14:34 01 Dec 17
Cleaning has been done properly. Reception is clean. Staff behavior is friendly and well behaved.Thank you,Sabka dentist

Parixit Dave
14:25 01 Dec 17
I will very fine treatment teeth clining so much happy with my treatment thank you dr priya patel n recepstnist good work thank you sabka dentist

Afzalsaiyed Saiyed
13:23 01 Dec 17
World class dental clinics for patients seeking the best. Latest technology. Global Expertise. Advanced Dental Clinic. Hi-Tech Dentistry.good staff...I m satisfy for service...

Rohit Dilip
13:07 01 Dec 17
Really amezing n fablous.. Proud movment.

mangukiya mitul
07:17 01 Dec 17
Very good experience... . Dr chinar patel.. giving a very good suggestions. . I am happy with suggestions.. also. From dr priya patel... .. thank you. . ,. Staff also. Good.

Prakash Tank
05:26 01 Dec 17
Good experience all staff..My teeth cleaning wonderful. Thanks to Dr. Nikita ND all staff good jobThank you so much sabka denstis

Nilam Salvi
04:54 01 Dec 17

Kruti Bhavsar
04:39 01 Dec 17
I have did my tooth feeling. ..which look very natural. .thank u sabkadentist. .

Love Bhavsar
19:47 30 Nov 17
Excellent serviceSo Co operative staff with very good knowledge

Rupesh Rami
17:01 30 Nov 17
Very nice experience. I got knowledge of many things. Painless cleaning procedure. Thank you dr nikita.

Jeet Bhatt
16:03 30 Nov 17
I went there for replacement. Dr Nikita gave me very good option of replacment. I replaced my front teeth, no one is able to identify that it is artificial. It is so real and really authentic 3M company product. Best quality best work.. Good job sabkadentist.

Arti Bhatt
16:00 30 Nov 17
Sabka dentist is very great familiar organisation. We are always provided by good treatments in our tooth problem. Also we gets different future care of our denture.Thank you for giving good duties.

Namrata Bhatt
15:00 30 Nov 17
all members are good and they gave good treatment.Dr....and staff became a good work and behave good behaviour with patient ...👌👌

Patel Bony
14:24 30 Nov 17
i went there for cleaning good work done by dr priya . my family is very happy with this clinic. we have always had prompt , friendly and professional dental services and appointments are always easy to make . dr priya is very nice and gentle and very kind.

sneha patel
14:20 30 Nov 17
excellent job. nice doctors

Christian Shilpa
14:15 30 Nov 17
Good job all staff perfect work Good Exp thank you Dr Priya 😊

Dependar Pal
14:04 30 Nov 17

sudhir Gor
05:29 30 Nov 17
Really very good work. Very good doctors. In reasonable amount I got very nice work. Thank you Dr Oriya.

Gyan Prakash Singh
05:57 29 Nov 17
I went here today for tooth filling and cleaning. Dr. Priya Patel handled my case. She cleared all my doubts and the treatment was carried out in a perfect way. I felt no pain during and after treatment. Thank you team. Keep it up. My next appointment is tomorrow. So excited for the visit. :)

Harshil Prajapati
16:51 27 Nov 17
All members are good and good service

Manoj Makwana
04:46 24 Nov 17
Its a memorable visit at the clinic tqs for best job dr.priya

Harsh Bhavsar
14:21 27 Oct 17
I never thought that I would say "it's a pleasure to go to the dentist..... But it's truly is!!!!! Nice job done by Dr. Priya.... 😊😊😊😊😊😊

Hardik Prajapati
14:17 27 Oct 17
I came with pain but Dr Priya did very good job. I am going with smile complete painless procedure. Thank you sabkadentist. 👌

Ajay Thakor
14:52 17 Oct 17
I went for teeth cleaning and whitening. I took treatment from Dr. Nikita Bhatt. The procedure was carried out with utmost perfection and care. I did not feel any pain during or after the procedure. The staff in reception was warm and helpful. Kudos to the team...

I have did my tooth feeling. ..which look very natural. .thank u sabkadentist. ..

Mitesh Rathod
12:48 11 Oct 17