Dental Clinic in Issanpur
Address: 108, Radhe Kishan Villa-A Commercial Complex 32 Ring Road, Isanpur, Ahmedabad, Gujarat 382443.
Monday – Saturday 11 AM – 8 PM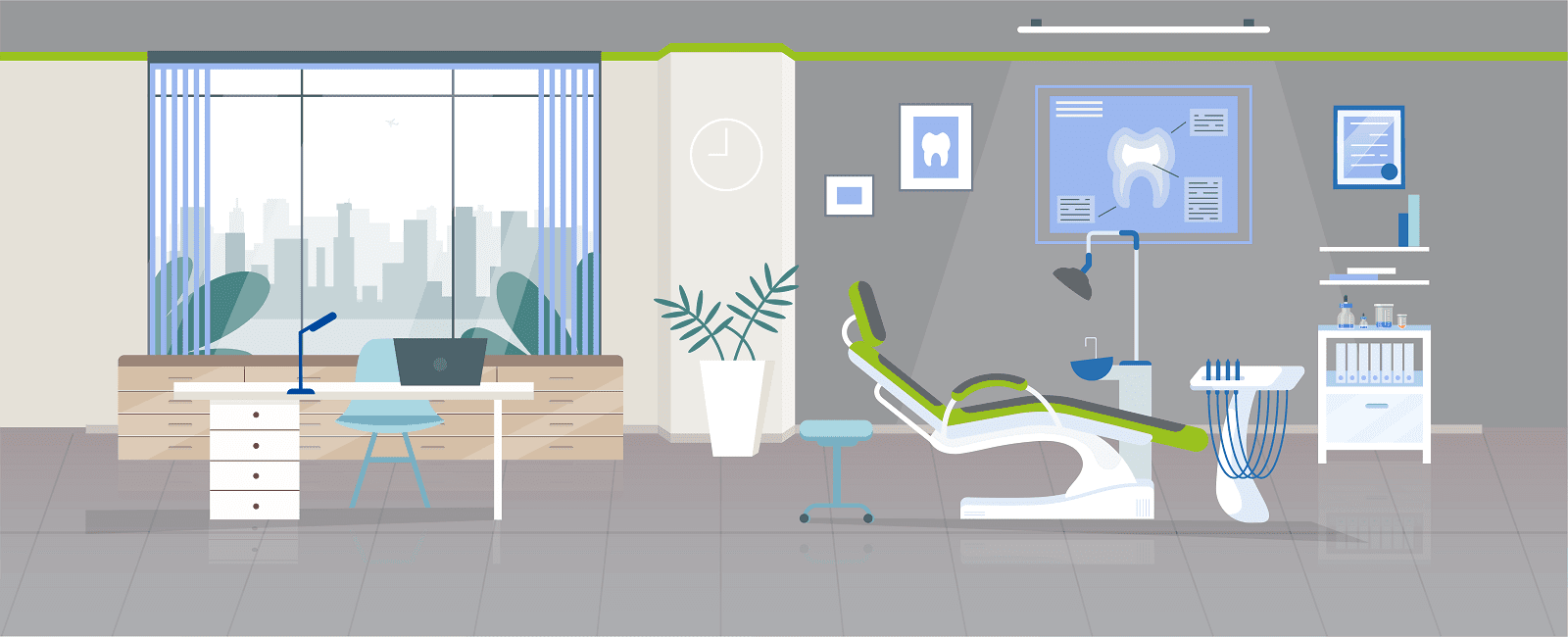 krunal Solanki
14:38 20 Jul 21
The experience over here is great, first visit is Free of cost and the treatment is well! Totally recommended

Everything went great! Excellent Doctor!!. My every visit was pleasant. They treated me with good advice with no pain and very comfortable atmosphere. I am a very satisfied with the result. Thank you for your great treatment.

Namarata Macwan
15:49 08 Jul 21
Good treatment. And friendly behavior.

27_E_Dhairy Patel
13:40 08 Jul 21
Brilliant ExperienceBut to costly

Aishwarya Sharma
13:51 05 Jul 21

Arman khan Arman khan
14:54 03 Jul 21

karan ayar
14:04 03 Jul 21
I have visited sabkadentist isanpur clinic for my teeth alignment. Doctor had advised me that I can go for invisible braces treatment that was Aligners and due to covid reasons i don't have to visit clinic frequently. So for me that was very convenient. It is painless treatment and best part is it is not visible.So highly recommend to go for Aligners and even the prices are very reasonable.

Kriji Christian
12:12 30 Jun 21

priyank sandesara
13:22 25 Jun 21

Shah Hemal
13:04 25 Jun 21
My ortho treatment done at sabkadentist isanpur. I am satisfied with my treatment. Thank you Dr. Chinar to give me a good smile☺

kelvin chauhan
13:53 24 Jun 21
Good doctor & treatments all are nice

Sharma gaurav
15:14 19 Jun 21
nice place,painless treatment


Roxie Annu
14:50 17 Jun 21
Wow mind-blowing so Good experience and no cost emi facility so I'm so happy ❣️🤍😘

Asha Solanki Pravinsinh
06:37 16 Jun 21
Mind-blowing sabka Dentist service. And So Good experience. No cost Emi facility. I'm so Happy. 😍😘🤤

_mr._famous ronak
06:34 16 Jun 21
Hello I have done my RCT and lava crown in sabka dentist isanpur clinic and dr Himani had done my treatment it was painless treatment and my experience was very good.Clinic was neat and clean and staff also was very polite.best dental clinic in isanpur area.I highly recommend to all.

Vivek Bonde
12:58 15 Jun 21
I had undergone filling and cleaning procedures and it was painless and clinic was very clean and neat .Doctor and staff were polite and helpful. I highly recommend Sabkadentisnt isanpur for best dental treatment.

Christian Shilpa
14:50 14 Jun 21
I have done my root canal and zirconia crown at isanpur sabkadentist.My experience was very good and doctor and staff were very polite and helpful.It was a painless treatment and done with precision.Best dental treatment in isanpur area and I highly recommend.

arvind Chavda
14:43 14 Jun 21
In Sabka dentist all good service cleaning its best place to to decrease the problem of regarding teeth nd all👍😆😃

Dhruvil Thakkar
13:21 05 Jun 21
NICE EXPERIENCE.PROBLEM SOLVING EXPERIENCEVERY CO OPERATIVE DOCTORS & STAFFMEMBERS.VERY CLEAN & HYGIENIC CLINICALEXPERIENCE

Purnima Rana
10:32 29 May 21

Rignesh Panchasara
13:15 26 May 21
Nice to get treatment here. Cooprative dr. &staff

Suresh Shah
12:20 26 May 21

viral rana (veer)
13:01 24 May 21

khatri sunil
12:02 24 May 21
I am satisfied with treatment. Doctor is so nice

Aarvi's Play house
13:12 22 May 21

Ilesh Halani
13:30 19 May 21
Hello I am Mrs Kirtida patel i have undergone treatment under Dr Himani Nanavati.My root canal and crown treatment was done by her and i must say dr was very friendly and had deep knowledge about her work.Clinic staff was also very polite and helpful.In this pandemic situation vlinic was very sterile and clean.i had painless procedure and had undergone many rcts and crowns but it was very smoth.I highly recommend this clinic for best dental treatment.Thank you Sabkadentist.

Patel Kirti
07:00 19 May 21

Dipankar Das
07:15 18 May 21

BHAWARLAL Prajapati
06:05 14 May 21
1st time but it was an good experience thank you

Parth Bhavsar
13:26 13 May 21

Aadil Pathan
12:49 29 Apr 21
I have gone to sabka dentist 3 years ago for the orhtodontic treatment . I had put on the braces 3 years ago and now on 8th April finally my treatment is over . My teeth now are in perfect shape . Their treatment is fantastic. I never had any problem during the period of the treatment. Thanks to sabka dentist for making my smile better ...😊

Hiranya Tulsani
07:14 08 Apr 21

pradipkumar makwana
14:14 03 Apr 21

sagar Thakor
04:16 03 Apr 21

Hasanali429 Khorajiya
05:01 01 Apr 21
Staff is well and good and also the premises is very clean and maintain. Specially doctor attending petient very nice and guiding well.

BHATT KAUSHAL
14:51 30 Mar 21

The Kavina
13:31 30 Mar 21
My ortho treatment with dr chinar is Amazing

Njeasyideas
07:21 27 Mar 21

SUKHENDRA SINGH RAJPUT
12:59 26 Mar 21
Best dental clinic in this locality.👍👍👍

DARSHAN NAIR
13:24 25 Mar 21

Kinjal Sharma
13:14 20 Mar 21
Amazing experience with new technology machines

Aditya Anand
06:33 19 Mar 21

Yogesh Jani
15:42 18 Mar 21
sabka dentist is the best clinic for the dental treatments.

Mydentist Issanpur
13:47 18 Mar 21
Good advice,, co operation good, i hope treatment also effective, work with smile

Paresh Patel
09:05 17 Mar 21
Overall nice experience, Doctor is very friendly.

jaynil sonavane
14:32 16 Mar 21
I am very satisfied with treatment i have received..

karan amin
12:15 12 Mar 21

JAIMIN PARMAR
07:27 08 Mar 21

chandrakant jaiswal
15:29 06 Mar 21

Samir Jarsania
13:57 06 Mar 21
I god my braces treatment dine here by Dr Chaitali Parikh Mam.I am satisfied with my beautiful perfct smile.I recommend to my friends to get their treatment here.Thankyou Doctor!!

Mithlesh Kumar
06:48 04 Mar 21
Good atmosphere good experienced doctor

vikram shah
14:49 27 Feb 21

Bhavna Patel
15:44 19 Feb 21

Sonu Panday
14:57 15 Feb 21

Atul Chauhan
07:00 11 Feb 21

patil sanjay
07:40 09 Feb 21
Excellent. All information provided related my dental issues very promptly. Thanks

Tushar Mali
14:47 05 Feb 21

Solanki Prakash
07:49 05 Feb 21

Sathwara Smit
07:12 05 Feb 21

Manish Singh
12:19 04 Feb 21
I am so happy for Dr chaitaliy treatment, so smooth and easy way to treat 🙂, and there staff is also good and friendly, I am so glad to coming hear and going with beutiful smile 😊I recommend to every friends,

jiya songade
05:52 21 Jan 21

Loid Christian
06:29 08 Jan 21
I had my braces treatment done from Sabka dentist treated by orthodontist Chaitali Parikh. I had major congenital defects in my teeth and my teeth were not aligned and faced various issues related to that but dentist at Sabka dentist treated all my issues with utmost care and precision and helped me recover my teeth which wouldn't be possible without their dedication and commitment, now I'm free of all dental issues.I would like to thank the entire team of Sabka dentist and especially Ms. Chaitali Parikh for her constant support and focus.Thanks for a better smile !👍👏l

Vihar Bhatt
04:42 07 Jan 21