Dental Clinic in HSR Layout BDA Complex
Address: Branch and Lenskart, No. 59/101/A, 1st floor, 17th Main Sector 6 Opp ICICI Bank, Sector 7, HSR Layout, Bengaluru, Karnataka 560102, India
Monday – Saturday 11 AM – 8 PM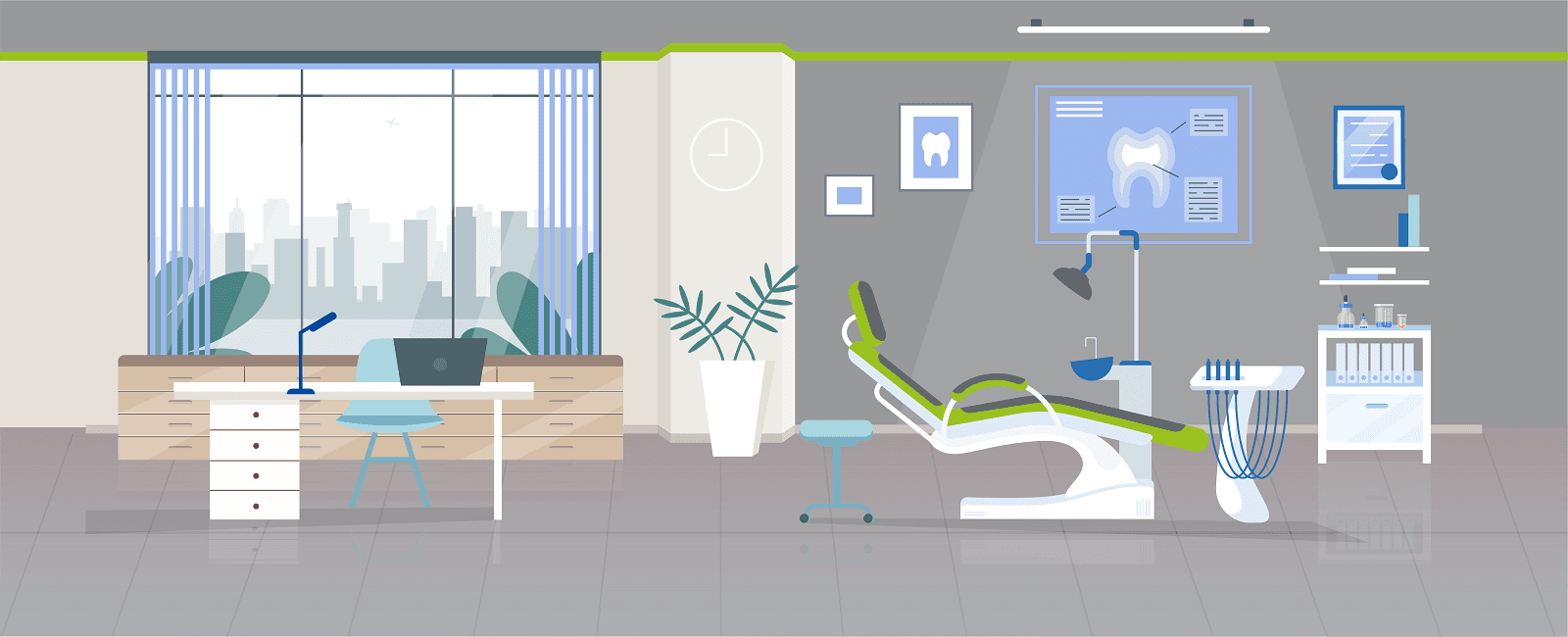 About Sabka Dentist Dental Clinic in HSR Layout BDA Complex
Offers a relaxed and unique dental care experience, coupled with the highest standards of dental treatments. Dentistry absolutely need not to be anything less than a pampered pleasant experience.
Dental treatments in HSR Layout BDA Complex, by the best dentist in bangalore at Sabka Dentist, confines in a calm surrounding and, will amaze you with how painless and fast most of the modern dentistry is!
At Sabka Dentist, our aim is to provide good oral health and create beautiful smiles. In the process of achieving this, we provide an excellent implant, preventive, restorative, and conventional dentistry.
Our commitment to these goals provides you with unparalleled service with the highest standards of dental hygiene in a comfortable and pampering environment.
We know you will be delighted, not only with the treatment but with the way you are treated. Here you will find a welcoming ambiance with warm, friendly staff and total transparency.
Our Services
All dental treatments from dental crowns to major smile makeovers; a wide range of dentistry procedures and full mouth dental implants; everything is available under one roof!
Well trained and specialized dental team constantly staying updated through continuing dental education.
State of the art treatment techniques and instrumentation.
Value for money treatment options and costs.
Zero waiting policy.
Priority treatment completion at no extra cost for time-bound patients.
If you are looking for best dentist in bangalore for any type of dental treatment like metal free crowns and bridges, veneers, dental implants, tooth whitening, implant dentures, smile corrections, gap closures, fixed teeth, root canal treatment, gum surgery, kids dentistry, laser dentistry, gummy smile correction, wisdom teeth extractions, dental X-rays, etc., we are the ideal choice for best dentist in bangalore for dental treatment in India.
I am sharing my genuine opinion i am from odisha and i just checked the review and visited there for tooth extraction it was a hassle free experience provided by Dr tejus and was shocked with pricing they are providing for the treatment it was too much reasonable.I was also having Cavities in my tooth so it was treated by dr tejus very seamlessly.

Nikunj Agrawal
14:22 31 May 22

The best dental clinic I have ever come across. Dr Tejus is very professional and experienced in his job, understands and explains the cause of the problem and treats well.

Very good doctor very nice use my teeth have completely healed after going twice 👍❤️❤️

Md Year Ali
09:51 25 Mar 22
I am satisfied with the dentist's treatment. The dentist explained the treatment plan appropriately.

Bhakti Bhise
07:42 08 Mar 22
I was searching for a nice dental hospital since many days. First of all I like the way the staff receives us, they are very friendly. Hospital is very neat and clean. I like the comfort they are giving to patients. Maintenance is excellent. Doctor treated me with no pain. I understand had undergone a root canal treatment followed by cap. I highly recommend to all, even people with hospital phobia can be comfortable.

Tony Karingada
16:49 07 Mar 22
Very professional experience received from the doctor and the staff. Went there to get root canal and I am extremely happy with the procedure.

Jayanarayan SP
17:32 27 Feb 22
Dr. Tejus is very professional and his entire staff. He is very patient, takes time to listen and explain things to resolve problems. I had my braces treatment done(almost getting done), I am highly grateful for the experience and the results.Now I smile confidently 😁

I haven't been confident about my smile. So when I walked in, I came with mixed feelings. However Doctor Tejas won me over. I went with what he recommended. After a year of braces, I feel absolutely great about my smile. I am ready for the cameras.Thank you Dr.Tejas & team. Well recommended 😃

Medha Bheri
15:42 09 Feb 22
Very good experience taking the treatment here. Good support from doctors always.

varaprasad yelchuri
12:17 09 Feb 22
The best dental care i have ever experienced with Dr.Tejus Thomas n this is the great place to take care of your teeth.I am extremely satisfied with the service.Dr Tejus is one of the best dentist in Bangalore.Highly recommend.

Shaheena Begum
16:37 05 Jan 22
Best dentist in town . I'm fully satisfied with my dental treatment

One of the best in town Dentist!Highly recommended and genuine people here.Mostly very patient with the patient's! Which is required.

Arshad Ayub UB
06:20 19 Nov 21
Extremely content with my experience at Sabka Dentist. Dr Tejus is definitely one of the most genuine and approachable dentists I've ever visited. He pays special attention to explaining the tiniest details of the problem and its treatment. Highly recommend!

Amira Rose
16:09 26 Oct 21
A finely smooth procedure performed by Dr.Tejus. He explained everything calmly and made sure I was comfortable. He is a dexterous doctor and I am extremely satisfied with the service! I would highly recommend to visit them for any dental queries.

Shelly Roseline
16:23 13 Sep 21
Absolutely happy with the experience. The doctors are very professional, especially Doctor Tejas. They made sure I have a comfortable experience throughout the proces. I would strongly recommend this place.

The service was outstanding. Doctor's explained everything perfectly and finished the procedure in good time. The place was really clean. Dr. Tejus was really helpfull and friendly. Will recommend the place anyday

Manu Murali
05:52 26 Aug 21
I would like to share my experience about HSR Layout Sabka Dentist clinik... Today's I have visited for filling, cleaning n polishing and I was really happy with the treatment and environment along with behaviour of the staff especially Dr. Tejus Thomas- He is really a good and experience dentist I must recommend others as wellThank you👍

Ashwani Gupta
12:58 23 Aug 21
I have never seen Doctor like Tejas who is very supportive and who does not deal with clients in opting for new services. He is genuine and trust worthy.

Chandan Reddy
15:21 17 Jul 21
It's rare to find a doctor with good bedside manners and even rarer to find someone who explains what procedures are about to be done and what was done. Dr.Tejas is one such person. His gentle way of dealing with patients is enough to make one feel better from their dental ailments. Ofcourse he also does a good job with your teeth. Prices are affordable and actually cheap compared to bangalore standards (i think). Would recommend this place to everyone.

Karyn Mendonza
02:37 14 Jul 21
I visited Dr. Tejus for a cleanup and cavity filling. He treated me on time and with professionalism. Also advised me on further actions and checked up with me the next day.I highly recommend Dr. Tejus!

Nikhil Rajan
05:47 07 Jul 21
Dr.Tejus treated me very well. He explained and advised what needs to be done. Quality of treatment and services is unbeatable.

Amarnath Maruthiyat
14:30 28 Jun 21
I came here to get the treatment from aligners ..it worked very good and within 8months gaps are going to be closed.Dr.tejus and Dr.anup is highly professional and informative...their suggestions were very helpful...instead of going with painfull braces I would prefer to go with aligners which is very comfortable...once the treatment is completed I would be posting before and after pics..

Chaitanya Kushi
10:32 24 Jun 21
I went to sabka dentist for my teeth checkup. Dr tejus's treatment is very good. Any one wants to take a treatment please visit sabka dentist.

Sandeep patel
12:54 15 Jun 21

Dr. Aishwarya Arya
04:41 29 May 21
Best service my teeth was geeting pain but after visiting sabka dentish Dr thamos sir cleard my issues

Got my wisdom tooth extracted today. The doctor explained all the details carefully before going forward with the treatment. Quite impressed with his straightforward demeanor and the fact that he didn't recommend unnecessary treatment measures.All Covid-19 precautions and sanitization protocols are in place. Pleasant and efficient staff.Overall, quite happy with the service and the affordable rates.Thanks Dr. Tejus!

Annie Isabel
08:05 15 Mar 21
We have visited for Scaling, Dr. Tejus Thomas attended to us and provided great service. He didn't charge us consultation fee though he actually provided consultation for good amount of time. He was so patient and cleared all our queries. I highly recommend this clinic and Tejus.

Nitej Naidu
11:16 01 Mar 21
It was very good experience. No hidden charges

Naveen Shankar
11:03 10 Feb 21
Behavior doctor was very satisfyingAnd consultation was meaniful

Gyanendra Prajapati
06:55 06 Feb 21
Very good hospitality. Especially Dr.Tejus treat you as a family member. Professional service and respect to customers are their speciality.

Vahinaas Naas
03:57 04 Jan 21
Good experience & very good staff , clinic & doctor, Doctor tejus is very good kind hearted person explains the problem very well & suggest only required treatment.

Raj shekar
07:26 12 Dec 20
Quality treatment with affordable charge✌️✌️

Kiran Philip
07:22 01 Dec 20
Clean place. Doctor was very polite and supportive. Would recommend this place to my friends. All the best

Rajeev Sharma
17:16 28 Nov 20

Joice Jacob
09:57 06 Nov 20
Dr. Tejus is one of the best dentists i have ever seen.

Tony Pooyappallil
09:45 06 Nov 20
It was well maintained and staff was very respontive and all place was sanitized neatly.doctor was so patient and explained all process.

Vinay Prabhu
16:05 04 Nov 20
I'm very satisfied from their service, I had no experience with dentist in my life so far first time I took my daughter to some dentist in 27th main road..... I dnt remember dentist clinic name they charged me 6k ,but the treatment which they gave to my daughter was nt professional ....we went for root canal treatment but they did nt fill .....after 4 yrs again she started having pain then again I search in Google then I found sabka dentist I took appointment with doctor tejas then went and I am very satisfied they way he explained and all.... there were 3 session 1 more was complimentary from dr tejas nw her treatment is completed she is feeling better....it is also very hygienic clean I would recommend even to others.

seema Seema A
07:27 27 Oct 20
Good dental checkup.Specially the doctor is super cool.😎☺️Highly recommended.

Pratik Singh Rathor
09:56 13 Sep 20
Completely satisfied with the excellent services provided. Highly recommend this place to anyone who has any dental health issues or aspires for dental hygiene.

sreenath maruthiyat
06:03 03 Sep 20
Excellent service.. I really impressed with Dr. Tejas, What a calm and cool person.. he knows how to take care of patient . I am getting treatment from for RCT and Flap surgery. First he explained very well, why we are doing these procedure .... why it is required... I was started treatment before covid-19 happened .... during covid , he helped me alot .. he actually helped me for tooth pain during covid-19 .... i was really in bad pain .. and i called him.. he suggested some medicine and said.if there is any emergency ....u can come to clinic ..... and he actually opened clinic for me for an hour during covid-19. bcz i was in lot of pain... Thanks Tejas ... Trust worthy doctor and kind hearted ... very good dentist clinic...

Manish Kumar
08:45 10 Aug 20
This clinic is really trust worthy and Doctor Tejas was an ultimate talented, he can bring fabulous smile to any kind of teeth. I have taken treatment here. Genuinely i say 100% best dental clinic or hospital. It is big organisation they have many branches. And in HSR layout, Opposite to lens kart i have taken treatment. Thanks to Dr. Tejas.

Ram Vidanuru
06:03 01 Aug 20
I went to sabka dentist for teeth check upBecause one of my teeth is suddenly broken into pieces while eating food. It was my wisdom tooth so he recommend me to completely remove it because it is not in good condition and have no use while eating. So he did the procedure. I was a pretty smooth procedureAnd things get back to normal in 2 days.Without any sign of pain. If you have any teeth issue i recommend you to try sabka dentist.Price are reasonable and the the clinic is very neat and clean.

I got it done a check up in sabka debts HSR BDA . good experience with Dr tejus he alwys give good option for tooth replacement.treatment plan the way he handle patient with polite wonderful ..they way he explained about how to take care our tooth .. excellent I refer everyone to get a check up and treatment hear .. highly recommend..

Rukhiya Chowdhary
07:57 07 Mar 20
Dentist visits can get tedious and also a bit scary. But this is like the cool dentist's place.The ambience is impressive and the doctor is extremely professional. He gives an array of options that you could choose from and is very well informed about recent updates in the field.(Parking could get a bit tough during peak hours. But otherwise, it's an easily accessible area. )Happy to have found our family dentist😊

Dr. Sharon Samuel
06:42 18 Feb 20
Came here for teeth cleaning. Had a very pleasant experience with the Dr Tejus at the clinic. He explained thoroughly on how to handle my teeth well and planning on come back here again to start my next treatment. Recommending to all those in HSR looking for very reasonable and effective treatments !

Vishal Prakash
04:07 07 Feb 20
I had an amazing experience. Apart from the quality of treatment they provide which was beyond my expectation, the way both the dentist and the other staff talk and handle their patients is amazing. I would recommend all my family and friends to visit this clinic.

somtei renthlei
04:45 04 Feb 20
Excellent. I had visited Dr Tejus for my daughter(7) and son(3), the way he handles kids are exceptional. He explain the process patiently to even kids and make them ready. Dr you are exceptional. Thanks

campbell Ben
15:56 11 Jan 20
My go to dental clinic in Bangalore. Dr Tejus is highly professional and informative. The place is well maintained and the team makes it even more comfortable. Totally happy with the services I got.

Nirmal Joseph
16:04 07 Jan 20
Thank you sabka dentist hsr clinic for amazing experience. I am very happy with my treatment.

Bhavika Parekh
12:22 07 Jan 20

sunita tripathi
12:21 07 Jan 20
I went there for my check up and my experience was very good. The staff and dentist were very helpful. I am looking forward to get my treatment done from them

Sharu Rachha
12:20 07 Jan 20
I got my teeth cleaning done from your clinic and the experience was very good. Dentists and other staff were really helpful. Also I am impressed with the fact that I can visit there other clinics once I shift to Mumbai.

Nisha Mehta
12:17 07 Jan 20
I would like to show my appreciations to all staff at Sabka Dentist HSR Sec6. The dentist; Dr Tejus Thomas is extremely professional, approachable, honest and helpful. I have got scaling, Root canal and fillings done from here. All the above procedures were completed with minimum discomfort. The appointment planning was also amazing and as per my availability.Highly Recommend this place to fix your dental problems.

Inderjeet Singh
09:44 04 Jan 20
I went there for wisdom teeth issue, They have very good hospitality service.

Migha Mariam Tharakan
12:45 03 Jan 20
Patient friendly and hospitable place which provides quality service.

Husna Fayaz
12:32 03 Jan 20
The best sabka dentist branch I have been to. I had scaling done for my teeth by Dr. Tejus Thomas. He was very helpful and did a really outstanding job. One of the most skilled dentists I have been to. My teeth looked as good as new. The whole procedure was painless and really effective. Real good follow up also. Would recommend to anyone for all your dental needs.

Mohamed Nadeem
12:26 03 Jan 20
It's a very good clinic which provides a wide range of treatment for the patient

Hemashwini N Simha
14:38 21 Dec 19
Had visited sabka denist for general checkup and teeth cleaning. Dr Tejus is highly professional and talented dentist.He gives more attention and care and explains everything clearly. Clinic is well cleanly maintained. I would highly recommend Dr Tejus and his dental clinic for those who are staying in Bangalore. Keep the good work :)

Sabeel Mohamed
14:01 27 Nov 19
*friendly staff*Immediate response*Affordable treatment

jani janakiraogali
22:19 02 Nov 19
Affordable price treatment. Friendly staff. i want to continue my treatment here. Thank you sabka dentist.....

jani janakirao
18:21 02 Nov 19
Doctor tejas is so cooperative doctor which I ever seen. Over all very good experience...

Ajay rathod
11:32 23 Oct 19
Got my teeth cleaning done here. Dr Tejus did a fantastic job and treated me like a family member. He was very informayive.

sharath kumar.s
11:52 22 Oct 19
I had a very good experience here ,for any teeth related problem , I would recommend this dental clinic .Reasonable price as well

lalit pradhan
09:20 04 Oct 19
I have been consulting him from more than an year. I should say great service. I was afraid of meeting dentists and now i have the right guy to go to. Thanks dr tejus .

Faisal Khan
06:52 03 Oct 19
A friendly neighborhood doctor . Absolutely fantastic service ,good and kind hearted doctor ,Dr tejus Thomas. Very accommodating for both financial and time restraints and great results. Thanks doc !

Sibil Ahmed
06:47 03 Oct 19
Great service . Right guy to consult . He will exactly tell what to be done and how easy and important it is to maintain dental health .highly recommended .

Mohamed Ali
06:42 03 Oct 19
Its a good place to get your dental services done. It was my first dental service and it went really smooth with right kind of advice and good service. So if you care about your teeth make sure you reach right place like this. A big thanks to Dr tejus

Shivalika Saraswat
12:00 02 Oct 19
I had gone to Sabka Dentist to get my routine cleaning and check up done. Dr Tejus Thomas was very professional and did a brilliant job . He was polite and patient enough to explain the science behind maintaining good oral hygiene. I would highly recommended his service to people in Bangalore if you are looking for quality dental care worth your time and money.

Reema Ann Alex
17:10 16 Sep 19
Dr. Tejus is an excellent doctor who treated the problem very thoroughly. Takes time to explain, so that we can understand the causes. Highly recommend.

Chandralekha RV
11:35 16 Sep 19
Went to this place yesterday. Clean and well equipped place. Dr. Tejus is the go to guy for best dental treatment/service.

Ishaan Arora
10:12 14 Sep 19
Great people!!!Great care.

Sidharth G
07:08 13 Sep 19
Professional treatment and precision work, very friendly staff, good hospitality.Doctor addressed every smallest issue, reasonably priced as well.

Muhammed Thahir
07:00 13 Sep 19
I got couple of scaling and my root canal done from Sabka Dentist, HSR. Not only did Dr.Tejus do a splendid job, he was informative and highly encouraging about dental health. Such a passionate professional!I highly recommend this place to anyone who aspires good dental health. Pop in the the clinic for any sort of dental assistance and I assure you will leave the place content. A great team, indeed!

nithin joseph
05:37 13 Sep 19
Dr Tejus is my go to dentist in Bangalore. He makes you feel at ease and comfortable during procedures. Thoroughly professional and knowledgeable in what he does. Definitely recommend Dr Tejus at Sabka Dentist.

Ruth Abraham
05:36 12 Sep 19
I went to get a cavity filled. Had a pleasant experience. Dr Tejus did a painless procedure. Would definitely recommend sabka dentist. All 5 stars because the doctor took time to educate me about my oral health. Affordable quality treatment.

Nazir Khan
18:31 11 Sep 19
I had a gum infection and I was hesitant to find dental care. Dr.Tejus Thomas was so assuring during my entire visit. He found out what was wrong with my gum and also suggested a teeth cleaning. Two days after my visit, I was completely healed! Definitely trustworthy and professional.

Abijith Vilangil
04:17 11 Sep 19