Dental Clinic in Vasai East
Address: Shop-c/09, Ground Floor, Classic Tower CHS LTD, Evershine Classique, Near Broadway Mall, Vasant Nagari, Vasai East, Thane, Maharashtra 401208.
Monday – Saturday 11 AM – 8 PM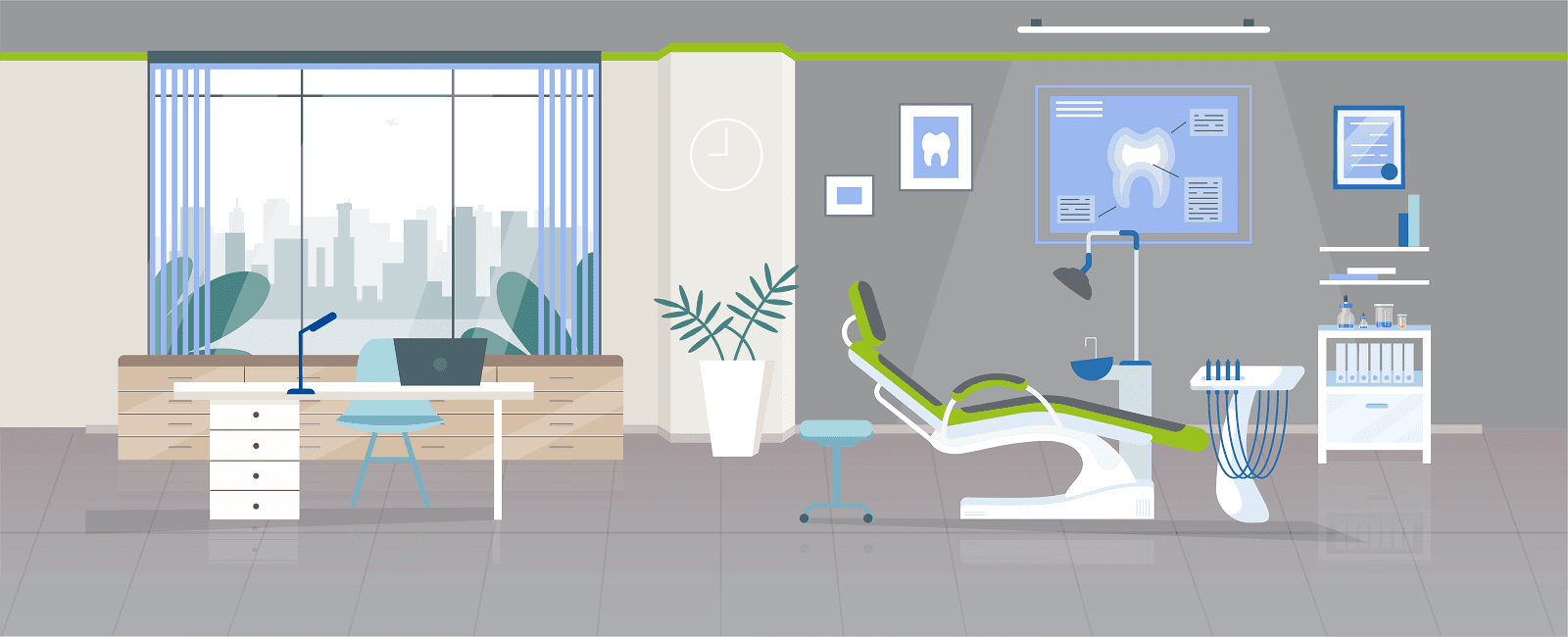 About Sabka Dentist Dental Clinic in Vasai East
Sabka Dentist Dental clinic has always been at the forefront of dental healthcare. This clinic is known as one of the best dental clinics in Vasai East, which is dedicated to providing high standard dental services at an extremely affordable price range.
Sabka Dentist never compromises with the quality of treatment, so they utilize all the latest dental techniques and technology to make the dental procedures pain-free and comfortable.
Facilities
Dental care has always been ignored in the hustle and bustle of our life. But it is essential to be careful about our dental health. However, even the person who takes care of their teeth daily may also require profesVasai Eastal treatment.
So if you are trying to find one such dentist in Vasai East who can help you to resolve such conditions, then Sabka Dentist can help you out. The clinic can provide you with the following facilities and treatment options-
Dental Implants–

If you have lost a tooth, then you will probably be considered to undergo implant dentistry. However, the value of the procedure depends on the number of sesVasai Easts required, surgeon's fees, tests, dental treatments, and even the anesthesia used. The clinic may also provide you some fascinating affordable packages that include no hidden charges.
Root Canal Treatment–

Root Canal treatment is a crucial dental procedure that helps in preserving a decayed or damaged tooth. If you intend to undergo this dental process, then you must look for an experienced endodontist who can help you to achieve the best result. If you have not yet found any such dentist in Vasai East, then you may try and visit Sabka Dentist; this is one of their well-known branches, they have than 500 proficient dentists working in more than 100 clinics around different cities in India.
Conscious sedation- Sabka Dentist is aware of the fact that general anesthesia to execute dental operations is very risky. Keeping this in mind, the clinic provides local anesthesia to their patients so that the patients lose sensation in the area of treatment, but they do not fall asleep. However, it also depends on the treatment as well. As Sabka Dentist is one of the best dental clinics in Vasai Eastfor their services, they do not compromise with their treatment quality and give complete transparency to the patients regarding the procedure.
Superb scheduling- Patients who have come a long way and have minimum time are offered the quickest and the most effective treatment plans. The dentists attend them on a priority basis, even on short notice. If you feel impressed with this feature and wish to avail the facility, then you know what you have to do? Just opt for Sabka Dentist, the best dental clinic in Vasai East.
Latest equipment and Techniques- Sabka Dentist makes use of the latest techniques and methods while treating the patients. The dentist keeps themselves updated with all the new technology and upgrade their knowledge and when required.
Patient Care- Sabka Dentist is known for its hospitality. They treat their patients very well. Right from the receptionist to the surgeons, everyone gives the patient complete support throughout their journey in Sabka Dentist.
How to select the right dentist and right clinic?
Have you not been able to find a perfect dentist in Vasai East? Then start doing that immediately without waiting for the emergency to arrive. But before you start doing that, it is time for you to consider several factors like the following-
Location and operational hour- When choosing a dentist, make sure that the dental clinic is close to your place or workplace. Most importantly, make sure that the dental clinic will be operational on days and times when you are generally available.
Cost -The cost of different procedures depends on several factors like the surgeon's fees, cost of the tests, medications, anesthesia used, and equipment used. However, Sabka Dentist provides multiple payment options, EMI facilities, and insurance coverage for the patients, which makes it the best dental clinic in Vasai East.
Qualification – After you know this is the perfect dentist in Vasai Eastfor you, you must mandatorily check the credentials of the dentist. An experienced dentist will never hesitate to show their credentials and pictures of past procedures. If you find the dentist or the staff waiting to answer any of your questions, then you must consider finding another dentist.
How can Sabkka Dentist help?
Sabka Dentist is considered one of the leading dental clinics in Vasai East. Wondering why? Because-
The clinic provides the highest standard of treatment at an affordable price.
The dentist and their team are well qualified and skilled.
The clinic is capable of treating any dental issues, even on an urgent basis.
The clinic has secure payment options and easy EMI plans.
Tell me more about Sabka Dentist, Vasai East
Tell me more about Sabka Dentist, Vasai EastIf you are one of those individuals who are particular about your dental health care, you must select the best when it pertains to dental checkups and treatments. Sabka Dentist is consistently rated as one of the best dental clinics in Vasai East, Mumbai.
At Sabka Dentist, people not just receive first-class treatment for their dental problems, but additionally get to enjoy one of the greatest in-clinic patient experience across India.
Regardless of the background or career of an individual, we make sure that all of our patients feel at ease and experience absolutely no concerns when approaching or getting their dental issues across to our dentists.
We are some of the top dental clinic chains in Vasai East, Mumbai, and have a legacy that is unparalleled by any other dental clinic in Vasai East, Mumbai, India. Our dentists are some of the best dentists in Vasai East, Mumbai.
Sabka Dentist consistently makes it to the list of best dental hospitals in Vasai East, Mumbai, owing to our great team of dental experts and doctors, and cutting-edge facilities within our dental clinics.
Sabka Dentist was launched back in October 2010, with a single medical clinic in Vile Parle. Today, we have grown to around more than 100 clinics in Mumbai, Pune, Ahmedabad, Surat, Bangalore, Navi Mumbai, Thane.
Our team works to encourage better dental health and help men, women, and children to truly feel and look good, and proudly carry their smiles. No wonder, resulting from our team's determination and viVasai Eastto help spread smiles across the world, we have consistently managed to get to the list of top dental hospitals in Vasai East, Mumbai.
So, the next time you want to visit a 'teeth hospital in Vasai East, Mumbai, we should be at the top of your list of dental hospitals in Vasai East, Mumbai. Consider us your own 'Apna Dentist'; our dentists are undoubtedly some of the best dentists in Vasai East, Mumbai, and we can help you with your oral concerns so that you can carry on and spread joy and happiness across with your delightful smile.
Most important thing the follow hygiene and polite and it was best service given by them

Suraj Mishra
13:41 20 Jun 22

kulashekaran raju
14:08 05 Apr 22
Treatment was done in sabka dentist was very nice. Staff are also good they provide such a wonderful service.

LALBAHADUR RAJBHAR
12:38 19 Mar 22

Mr. P. K. Das
10:44 24 Feb 22
Root canal got done. The service provided was very good. Very satisfied with the treatment. Doctors are very friendly and supportive. Dr. Karishma treated me and she was best in her work.

Varsha Singh
11:13 13 Jan 22
Our experience with Dr.Reena Singh,such a nice experienced and she's work is very very Goodddd

Jyoti Solanki
13:48 07 Jan 22
Excellent doctor ! Very thorough and Caring.

divya soman
09:23 21 Dec 21
Little bit costly but service is much better than any other dentist available in Evershine City Vasai eastMust visit

Sunil Singh
17:17 17 Dec 21
It's a great place to get your dental problems solved.

Atul Maurya
11:07 11 Dec 21
Such approachable and amazing team.Best dental service you can ever get!

Bhavna Gottam
11:39 25 Nov 21
I cleaned my teeth at Sabka Dentist.It was a good experience.

Meghashree Agadi
12:26 12 Oct 21
Dr. Sandeep Orthodontist is amazing. He manages and explains the clear and transperent treatment procedure with patients. No hassles and issues from his Treatment point or viewHowever couple of appoiments has been missed by the Sabka Dentist and they missed calling patients.Post chasing and follow up they confirmed that they missed to call out my daughter for last 2 months. I am not sure whether her treatment is delayed. But i assume that this missed might add up to treatment completion duration.

Taher Shaikh
13:28 04 Oct 21
I had my treatment for braces. And it was Good experience with doctor and supporting staff. They were friendly and professional.

Gayatri Haritha
09:05 19 Sep 21
Well support Frome doctor and staff

Tejesh Parte
08:17 06 Sep 21
Doctors are very good, good consultation with proper transparency.

Sarang Kurhekar
07:37 06 Sep 21
Good Friendly Staff and treatment is good!!

Ravi Mishra
14:19 25 Aug 21
Doctor and staffs are good and supportive. I did my scaling. Most recommend.

Ramya Balasubramanian
12:37 25 Aug 21
Nice environment, easy to communicate!!!

Rounak Sinha
11:22 23 Aug 21
Staff are good and doctor have good knowledge he explains each and every points which helps patients to understand.

Sandeep Patel
08:04 21 Aug 21

Vinodtayde6292 Tayde
07:32 19 Aug 21
Treatment is goodDoctor treat was good guide properly way

Ruchita Kotian
07:37 16 Aug 21
Great first visit, the Doc explained in detail about the procedure.

AVINASH NAMBIAR
10:50 14 Aug 21

harish pundage
06:51 14 Aug 21

Shubhangi Lad
12:11 13 Aug 21
I am very happy to thise experience thanks for thise

Ruchi Pareek pareek
10:40 12 Aug 21
Very good doctor and staff also . Doctor advice mi about my treatment and I m agree about this.

Pradeep Satam
13:03 07 Aug 21

Meera Varma
08:07 05 Aug 21
Very efficient doctor and amiable staff. Good service despite the Covid conditions

Surinder Sehmbi
13:13 28 Jul 21

Sadanand Slipknot
07:54 06 Jul 21
The service was good. They are taking proper measures to maintain social distancing. The dentist explained very clearly.

Daksha Nandha
10:54 22 Jun 21
Both doctor skilled and co operative

vivek sachan
06:50 22 Jun 21
The service was really good. They are taking proper measures to maintain social distancing. The dentist explained very clearly.

Pranaya panna
06:55 18 Jun 21
Undergone RCT during Covid. The treatment was painless and the sanitization maintained at Evershine Branch was top Notch.

AMOGH KHADYE
05:33 14 Jun 21
One of the best dentist I have ever visited.Everything is systematic and up to date.

Renita Downey
11:02 05 Jun 21
Doctor and staff are very supportive and we'll behaved there work are very organised 👍

Pratibha yadav
07:22 30 May 21
Sabka Dentist Vasai EastBest Dentist Doctors And Best support staff And Beat services .

BHAURAV Patil
09:51 10 May 21

Rahul Sankrityayan
05:28 10 May 21
Good service in affordable rates, must visit👍

Aeroditha Dmello
12:27 04 May 21
good service. satisfied with treatment staff is very good

divya rathod
13:35 03 May 21
My father coming in this clinic for treatment . Doctor is soo kind. Staff is soooo good.

Sunita Pawar
15:08 27 Apr 21

anil jagtap
11:55 27 Apr 21

vipul shinde
11:22 27 Apr 21
Staff is good. they treated very good and kind also

Harish Pawar
05:42 27 Apr 21
Doctor is so kind... He explained so well to all my queries related to my treatment .It is appreciable.... Excellent job.. Clinic system is organized.

Suganthi Mukesh
17:25 18 Apr 21
Dr. Sandeep is an excellent Doctor

Tiger Kumar
09:50 14 Apr 21
My RCT treatment is strat clinic no pain tratment is good .express 2/3 year's.Dr Karishma thanks.and all staff is very friendly thanks for sabka dentist.

Raju Dalvi
12:00 03 Apr 21
I have fixed all my teeth issue at this clinic. It was a great experience. Thanks.

Akshay Lalwani
11:37 30 Mar 21
Awesome experience....very good and kind staff and doctors too... please visit once sabka dentist

prachi jadhav
05:02 24 Mar 21
Doctor gave me a very good response and a nice treatment . I was very comfortable

Ganesh Bakle
13:21 02 Mar 21
Very resonable and safe treatment

prashant pingulkar
07:57 28 Feb 21