Dental Clinics in Ahmedabad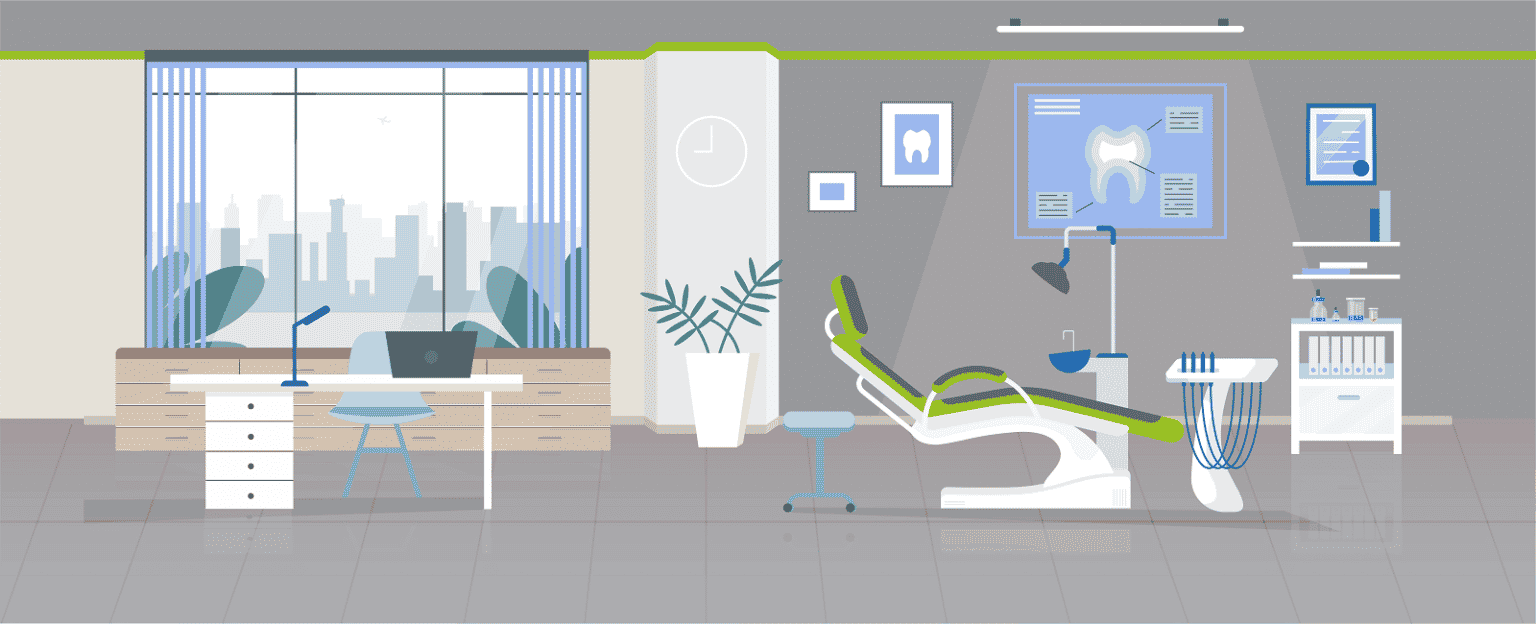 Why choose Sabka Dentist Dental clinic in Ahmedabad?
Sabka Dentist Dental Clinic in Ahmedabad works with philosophy to deliver high-quality dental treatments at an economical rate. Sabka dentist Ahmedabad is surrounded by a pleasant and hygienic environment that brings the patient an affirmative thought.
Sabka Dentist, one of the best dental clinic in ahmedabad provides all kinds of dental treatments like cosmetic, implant, conventional, crowns, bridges, fillings, cleaning and preventive dentistry.
We strive to make dentistry easily available, accessible and affordable for the common man to reach. We are dedicated to serve our patients the quality care of teeth, and a pleasant experience of dentistry.
We have a great team of high- qualified dentists who practice advanced dental techniques to protect, maintain, improve and create beautiful smiles of the patients.
The Sabka Dentist dental clinic in Ahmedabad is designed for patients who seek specialized, quality dental care on par with high standards. With advanced high-tech instrumentation, high sterilization standards, and professional dentists, patients can be assured that their dental visit will be performed in a quality, efficient and safe manner.
We have a methodology of treatment wherein we aim to provide our patients with complete information regarding the treatment offered.
At Sabkadentiast clinic in Ahmedabad we have friendly employees that incorporates high dentists, providing general dentistry, periodontics (gum treatment), endodontics (root canal therapy), orthodontics (braces), and cosmetic dental treatments including porcelain veneers and dental implants.
We have a full team of well-trained intelligent dental staff who strive to provide patients with personalized dental care and the opportunity to improve dental health, with an emphasis on prevention.
We aim to be the best dental clinic in Ahmedabad by maintaining the highest standards and creating a friendly and healthy environment according to our patient's comfort and satisfaction as a top priority.
We follow transparent pricing process and accept cash, cheques, credit and debit cards. EMI options are also available. For any major or extensive dental treatments, we can usually provide the best payment solution that suits the requirements of the patients.
We are the best dentist in ahmedabad who take immense care of the patients' oral health and ensure that their dental health is up to the mark. All you need to ensure is to visit the dentist at least twice a year.
Regular visits to the Sabka dentist Dental Clinic in Ahmedabad permits you to see your oral health for any form of harm and make sure that everything is ok by taking precautions. Dental check-ups are also vital as some symptoms are doubtless to seem within the viva voce as a symbol of significant illnesses.
Dental Treatment Provided by the Sabka Dentist Dental clinic in Ahmedabad
Dental Implant: An implant may be a little artificial metallic element fixture that is a replacement for the foundation portion of a missing natural tooth. It is the most preferred treatment suggested by the dentists at Sabka dentist.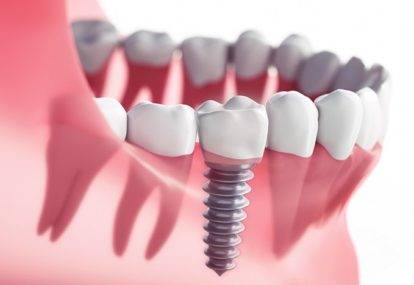 Teeth Cleaning, scaling and polishing: Sabka Dentist clinic in Ahmedabad provides teeth cleaning to remove tartar and plaque from the surface of the tooth to avoid gum infection or other sorts of diseases.
Dental X-ray: Sometimes it becomes difficult for the dentist to go deep inside the teeth which brings them the curiosity of the problems faced by the patients. In such a case, an X-ray is done to know the inside problems of the tooth. Sabka Dentist clinic in Ahmedabad provides this X-ray facility for free and stores the x-rays for future references as well.
Root canal: Root canal treatment becomes necessary when the tooth starts getting infected because of the cavity, which later darkens the tooth and increase the level of tooth infection. In such a phase, RCT becomes necessary. The root canal treatment at Sabka dentist clinic in Ahmedabad involves the removal of diseased tissues from the tooth that is then filled and sealed to prevent the possibility of future infection.
Orthodontics (braces): It is a treatment for the patients who have crooked or misaligned teeth. At Sabka Dentist clinic in Ahmedabad, Orthodontists also known as an expert in dental braces works for the makeover of the beautiful smile. They align the teeth to give it a proper position.
Tooth extraction: Facing problems of teeth cavities and gum infection is becoming painful? Don't worry, at sabka dentist clinic in Ahmedabad we will help you to deal with the painful problem through Tooth extraction treatment. In the tooth extraction process if needed, the infected tooth is extracted from the root of the tooth.
Teeth whitening: Teeth whitening is a process that lightens up the teeth by removing stains and discoloration. Whitening is the most selective treatment in cosmetic dentistry. Whitening treatment at Sabka Dentist clinic in Ahmedabad is not a one-time procedure. It needs to be repeated from time to time if you want to maintain a brighter color.
How to reach Sabka Dentist clinic in Ahmedabad?
When you are choosing a dentist, you try to find the best dentist who can solve all the dental problems.
Having a dental home permits you to feel comfy once you're dropping sure an everyday visit and offers you a secure and trustworthy place to show for a procedure or dental emergency. So to reach out to the best clinic in Ahmedabad, here are some tips that will help people to get there 
Tips to reach the right clinic:
Search on Google or some other search engine. Make a list of the clinics that are featured and that appeals to you.
Check out the reviews of the clinic and select the best dental clinic in ahmedabad accordingly.
Make sure when you select the best dentist in ahmedabad checkout the treatment provided by them.
Read the qualifications and experience of the best dentist in ahmedabad rendering their services to the patients.
Look for references provided by the clinic and ask to be put in touch with the ones you like.
Check out the clinic whether it has equipment or not.
Check the guarantee of the clinic.
Ask your family doctor ( as they know well ) or a local pharmacist.
If you're moving to Ahmedabad ask your existing dentist for the suggestion.
Contact the local dental clinics.
Tell me more about Sabka Dentist, Ahmedabad
If you are particular about your dental care, you must select the best when it involves dentistry checkups and treatments. Sabka Dentist is consistently ranked as among the best dental clinics in Ahmedabad, also for children.
At Sabka Dentist, people not just obtain first-class treatment for their tooth problems, but will also get to enjoy among the finest in-clinic patient experiences across India.
No matter the background or profession of an individual, we ensure that all our patients feel comfortable and experience absolutely no challenges when approaching or getting their oral problems across to our dental surgeons.
We are amongst the top dental clinic chains in Ahmedabad and have a legacy which is unmatched by any other best dental clinic in ahmedabad, India.
Sabka Dentist often makes it to the list of dental hospital in ahmedabad owing to our amazing team of dental experts and surgeons, and state-of-the-art facilities within our best dental clinic in ahmedabad. Sabka Dentist was founded way back in October 2010, with a single medical clinic in Vile Parle.
Currently, we have grown to around more than a 100 clinics in Mumbai, Pune, Ahmedabad, Surat, Bangalore, Navi Mumbai, Thane. We have a team of best dentist in ahmedabad at Sabka Dentist that works to encourage better dental health and aid people today to truly feel and look good and proudly carry their smiles.
No wonder, because of our team's commitment and vision to help spread smiles across the world, we have consistently managed to make it to the list of top dental hospital in ahmedabad.
So, the next time you plan on visiting a 'teeth hospital in Ahmedabad', we should be at the top of your list of dental hospital in ahmedabad. Consider us your own 'Apna Dentist'; we can help you with your oral concerns so that you can always spread joy and happiness across with your wonderful smile.
Shop No 115, Orchid Center, Near Sobo Center Opp, 2, Safal Parisar Rd, South Bopal, Ahmedabad, Gujarat 380058
Office Unit No 106, 1st Floor, Block C Of Advance Business Park Opp. Swaminarayan Temple, Shahibaug Rd, Ahmedabad, Gujarat 380004
Satellite
Shyamal Row Houses, Shop No 18, F F Dhananjay Tower, B/H 3/B, 100 Feet Rd, Satellite, Ahmedabad, Gujarat 380015
FF Shop No-1, Shantimall, Near Bharat Petrol Pump, Sattadhar Char Rasta, Sola Road, Ghatlodia, Ahmedabad, Gujarat 380061
GF/22, Grd Flr, Sub Plot No SP-5 Infocity Super Mall-2, next to Cafe Coffee Day, Gandhinagar, Gujarat 382009
First Floor, Shop no-114, Maruti Plaza, BRTS, opp. Vijay Park, above Dominos Pizza, Krishna Nagar, Ahmedabad, Gujarat 382345
Simandhar Complex, 12& 17, KK Nagar Rd, near Prabhat Chowk, Ghatlodiya, Ahmedabad, Gujarat 380061
Shop no 7, Shanti Pujya Homes, Near Mangal Shanti Party Plot Silver Star Char Rasta, Chandlodia – New Ranip Rd, near Katria Maruti Work Shop, Ahmedabad, Gujarat 382481.