Dental Clinic in Adajan Surat
Address: U-1 Regent Square, Office No 111, Above D- Mart Near Mahalaxmi Mandir, Gangeshwar, Somnath Mahadev Rd, Adajan, Surat, Gujarat 395009.
Monday – Saturday 11 AM – 8 PM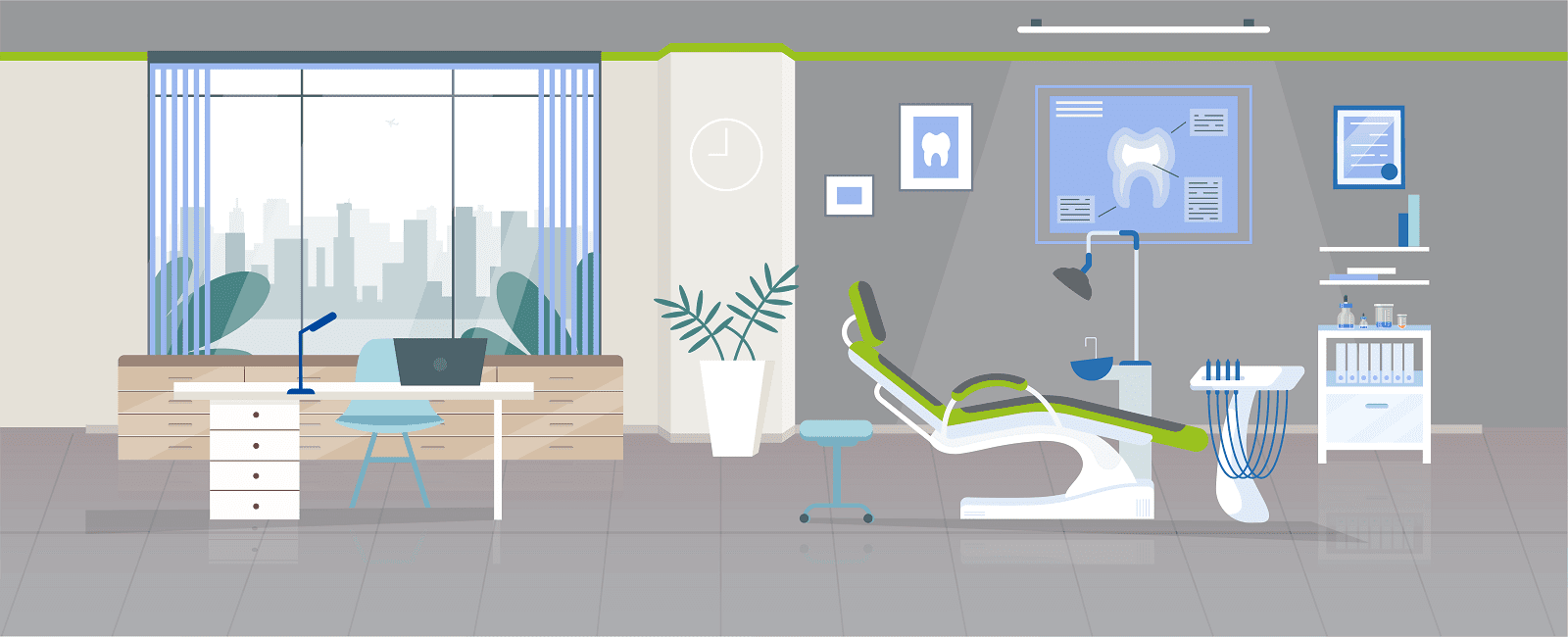 Dr is co operative n supportive...good behaviour with patient .clinic is clean n safe

veena huwannavar
07:46 27 Feb 21
I have visited today sabka dentist for dental filling. Doctor is very co operative n supportive. Behaviour of staff is also good.

tolambiya amit
13:34 16 Feb 21
Good and clean PlaceGood behaviour of stafffollows Safety Corona Wires

Dhanush Pranami
16:34 03 Feb 21
-Good and clean Place-Good behaviour of staff-follows Safety precautionsi visited for free dental checkup and they suggested all possible causes and treatment.only one drawback is they should provide a report describing all details of teeths and gums and should give tips and tricks for dental health. Otherwise is very goodthank you@sabka Dentist👍🏻

Parth Dobariya
05:02 02 Feb 21
Very good treatment ....ortho treatment.

Mistry Husna
14:19 22 Jan 21
It's a nice experience to sabka dentist in Adajan Surat... all staff behaviour good...n my braces treatment was safe n nicely complete.. without any pain..so thanx to sbka dentist staff...

nilima sagathiya
12:57 12 Jan 21
We have very good experience.Doctor is experienced and their charge of any treatment is reasonable.

pallav pansuriya
09:17 12 Jan 21
It's good clinic, it's provide well treatment

Pramod Shinde
04:46 09 Jan 21
I had root canal treatment before a year ,It was little painful during the treatment but after that it's all well.After a year I have no problem with it.I also had a crown on left lower and upper teeth it looks alike original one.There is no problem with it till now.

azhar darban
13:30 23 Dec 20
The staff is very good and the treatment was excellent.

Roney Rajbhar
05:16 21 Dec 20
Nice to know that root canal procedure here is carried out in step by step manner... Completed the 1st step. Was nice and smooth operation overall...

piyush sahani
12:50 19 Dec 20
Highly Recommend. Very Professional and Hygienically cleaned Clinic . Staff is too Good and well behaved as well as Experienced.

parth parmar
07:36 19 Dec 20
Doctor was so friendly ..u

Yawar Garana
15:36 08 Dec 20
Very good treatment by doctor and also nature of doctor is very fine. I appreciate.

Kirit Patel
04:33 03 Dec 20
suprb staff suprb dr all gud full trust thnx huuu

faiyaz bhagwani
06:45 13 Nov 20
Problem was explained in detail and best possible remedies suggested. Overall best experience.

Charanjit Singh
12:45 12 Nov 20
Good but sometimes then don't call for come

Ertugrul Ghazi shoot scene
04:47 10 Nov 20
It was lovely meeting with you guys 🥰🥰

That Bohogirl
14:32 15 Oct 20
Staff and doctors are very good

Mayank Choudhary
13:12 26 Sep 20
Shared correct feedback about the dental condition.

Arpit Sharma
07:15 16 Sep 20

Ravajka Ravajka
12:46 04 Sep 20
I have just go through its advertisement on facebook. Click on the link and provided information. I got call within few mins and booked an appointment. We were surprised thats clinic is just besides my office so just reached there and I get very good free service by dr and team. I highly appreciates. I am going for my teeth alignment process with Sabka Dentist.Thanks.

neha tailor
12:54 15 Jun 20
It was cement filling treatment.. Thx

Devanshu Panwala
11:57 11 Jun 20
Clean and hygienic, proper treatment with satusfasatis.

Tina Jadav
15:54 19 Mar 20

Jenish Choksi
06:15 19 Mar 20

rajesh purohit
05:34 17 Mar 20
Good service for cleaning

Kamlesh Modi
06:23 16 Mar 20
Dr Shreya madam treatment for my and my daughter's teeth treatment stesfied for her treatment

jhala harishchandrasinh
15:21 14 Mar 20
Dr.AditiScaling.Very good....

Jagdishkumar Patel
12:22 14 Mar 20
Dr.aditi and dr.shreya are good working to paision and good biheviour

Dr Aditi mem i am satisfied for your cleaning my teteh

G.L. Patel
15:16 12 Mar 20
Had a great experience here .

Vatsal Mehta
19:58 09 Mar 20
It was really wonderful experience and my problem was solve in a such manner that I feel like I never had .Thank you so much sabka dentist for being with me...

hardik hirpara
11:04 09 Mar 20

39 Patel Nidhikumari R.
06:29 09 Mar 20
Very good... Best treatment... Extraction teeth...

Shrikant Gamit
12:15 07 Mar 20
dr aditi treat me.. cleaning and polishing... very satisfied...

Dharmesh Rathod
07:40 07 Mar 20
Excellent. One word to describe the treatment, follow-ups and hospitality. Doctors especially Dr. Tanush and Dr. Mahek are greatly adept in their job. Thanks Sabka Dentist for treating me with great medication and care. Strongly recommended for a big smiling face.

Piyush Dudhatra
13:23 06 Mar 20
Very good experience and qualified staff feeling better .

Ravi Jogani
12:41 06 Mar 20
Dr.MahekCleaning teeth ...happy

Piyush Dudhatra
08:39 06 Mar 20

Vishal Jadav
09:29 05 Mar 20
Very nicely she attend ....

Aarti Kapoor
07:42 05 Mar 20
Experience was really good and Dr Mahek did excellent work as i can smile again confidently

Vaibhav Singh
17:12 04 Mar 20
Dr.Aditi My teeth cleaning us best my best ever experience nice place no pain and Higenic

Vipul's Vlogs
07:11 04 Mar 20
Dr Mahek. Treat me ...nice .. cleaning done

Aalok priyadarshi
12:55 03 Mar 20
Got cleaning and Scaling done by doctor Mahek. Very helpful and Excellent job

mariyam dawood
06:57 03 Mar 20
Very good and polite doctor

VICKY DEOGADE
17:24 02 Mar 20
Treaent by Dr. Vijay. It was a good experience and cleared my all doubts.

mitesh bhavsar
14:28 02 Mar 20
I was a good experience and best advice provided by Dr mahek madam 😊

nagesh rajput
08:11 02 Mar 20
Sabka dentist is a good clinic for dental treatment. Dr Aditi joshi has a good and professional knowledge about the Dental problems. It was the good and satisfied treatment i get their.

Aniket Gulati
08:05 02 Mar 20
Best dental clinic...composite filling done...

Pratibha Mehta
14:55 29 Feb 20
Dr.aditi treat teeth cleaning and filling done...nice..

Devang Vankawala
13:43 29 Feb 20
Dr. Mahek treat looks good

dipesh sonaviya
05:40 29 Feb 20
my very good theet ciling by dr aditi


Deepak Omer
13:39 27 Feb 20
Dr aditi my teeth cleaning... Very happy..

Naeem Mansuri
06:39 27 Feb 20
Best ortho treatment...done...i am very satisfied for this braces treatment...happy...

chauhan chirag
06:28 27 Feb 20

Yesha Adani
06:20 27 Feb 20

Akki Patel
14:39 26 Feb 20
Dr Vijay treatment very well

jignesh tandel
14:19 24 Feb 20
Dr.Aditi give me a treatment for composite filling done...I m satisfied...

Yaxita Gandhi
05:44 24 Feb 20
Dr. VijayCleanupVery good experience..

Kerul Sagathiya
13:16 20 Feb 20
Dr aditi gives me treatment scaling ....happy

shraddha savani
12:57 20 Feb 20

Abhishek Afinwala
07:40 20 Feb 20

Amish Gandhi
12:27 19 Feb 20

भक्त भक्ति भगवंत गुरु
06:08 17 Feb 20

Puja Chaudhari
06:03 17 Feb 20
I am satisfied from dr. Aditi

Saurabh Mishra
13:53 15 Feb 20
i am very pleased with your service...like to recommend for my friends

Utkarsh Raghuvansi
13:51 15 Feb 20
My treatment root canal dr.mahek and assist Anita...very good treatment

Jignesh Patel
13:15 14 Feb 20
Cleaning and polishing very nice...

Shailesh richberry house Hingu
14:05 12 Feb 20

Vicky Patel
07:57 12 Feb 20
Dr.aditi...great job.. cleaning my teeth...good

Shivang Bhalara
14:41 11 Feb 20
Dr. Mahek and Assistant Sanjay have treated best. Excellent treatment.

Rohan Patel
14:39 11 Feb 20

Samarth Choksi
14:28 10 Feb 20

Aman Topiwala
14:27 10 Feb 20
Cleaning done...satisfied for the treatment...

Paramar Parag
12:50 08 Feb 20
I had my RCT and capping treatment here. I visited multiple dentists before Sabka Dentist Adajan, but this one was one of the best in every aspects of Hygiene, equipment they use, behaviour with customers and all. I personally think Dr. Mahek is a very good doctor, she explained me each and every details of my dental problems and treatment. It is bit costly here but it worths each Penny.Thank You Dr. Mahek and Sabka Dentist 😊Keep serving

Denish Godara
08:00 08 Feb 20
Very good treatment...good staff...excellent...

27 mahek Maisuria
06:08 08 Feb 20
It was a great experience

Solanki Nirmal
15:23 07 Feb 20

Hardik Patel
13:53 07 Feb 20
The over all experience was good.. Dr Aditi did a good job.

sameer kaka
07:38 07 Feb 20
Excellent. One word to describe the treatment, follow-ups and hospitality. Doctors especially Dr. Tanush and Dr. Mahek are greatly adept in their job. Thanks Sabka Dentist for treating me with great medication and care. Strongly recommended for a big smiling face.

Pratyush Kumar Ratna
09:25 06 Feb 20

vikas koladiya
06:21 06 Feb 20
Best cleaning in sabka dentist adajan..

Md.Sartaz Umarpur
08:08 03 Feb 20
Hello my experience with the clinic is goodDr Mahesh give me a full info about my teeth & suggest cleaningI agreed to do the work and I have good experience with this one and I will share it with othersWishing you all the best for future

Rajesh Kapadia
10:14 01 Feb 20
It's very good treatment...I really love this treatment... Thank You..😊😊

Bosky Gheewala
12:52 31 Jan 20

Rasik Shah
13:50 29 Jan 20

Ashutosh Tripathi
08:35 28 Jan 20
Good dental clinic in Surat Adajan area. Well trained and qualified doctor. Cleaning' hygienic point of view it's a good clinic. Regular follow ups for appointment by concern staff. Give flexible appointment as well.

kamlesh joshi
08:56 27 Jan 20
Done deep cleaning and filling.

Srivatsan Bharadwaj
08:21 27 Jan 20
Very nice tritmentAnd good staff

Hardik Patel
06:16 27 Jan 20
Cleaning done ... Very satisfied... Happy

Dipesh Sapariya
06:14 27 Jan 20

Prakash Mali
07:05 23 Jan 20
Extraction done very easily..Happy for the treatment

Suresh Ghantiwala
13:47 22 Jan 20

Khushbu Patel
12:44 22 Jan 20
It's good for cleaning allowed teeths


Muzzammil Memon
14:08 21 Jan 20
My Braces treatment completely.my smile is change ...I m very happy for braces treatment...very satisfied for braces treatment..

Sakshi Hitesh
05:18 21 Jan 20
Its very setisfied experience to visit sabka dentist clinic at adajan

It was a great experience as i visited for first time.I will surely suggest friends and relatives to visit Sabka Dentist for Dental issues.

Sushmita Salian
16:24 17 Jan 20
Really very good experience, expert Doctors and no hidden charges

girish raval
15:46 17 Jan 20
Its very good to know with doctors

GANESH CHAUDHARI
15:48 16 Jan 20

gulabsinh thakor
07:37 10 Jan 20
For front teeth treatment doneI am very happy about treatmentAlso doctors very good behaviour & cooperationThanks sabka dentists

Damyanti Patel
07:14 08 Jan 20
Best experiance with sabka dentist

Jeel Patel
06:08 08 Jan 20
Good experience for me in Sabka dentist

Kalpesh Patel
13:22 07 Jan 20
It was a great experience. The staff was good. The doctor was experienced and prompt and gave proper treatment. I will surely suggest friends and relatives to visit Sabka Dentist for Dental issues.

Manish Chandnani
11:45 06 Jan 20
Went for root canal treatment. Very good doctor and staff.

veer badass
13:49 03 Jan 20
I have done my covers here....I am satisfied with my treatment here...I strongly recommend sabka dentist adajan to everyone....thank you doctors for treating me very well...

Ashish Solanki
06:18 02 Jan 20
Excellent work done by doctors and clinic staff are also co.operative..

ketan patel
08:24 30 Dec 19
Nice treat for doc..n good place for dental check up.

Rina Chaudhari
08:14 28 Dec 19
Sir, as per discussion, immediately appointment was given at time, explained and work started. Estimate appeared little high compare to Kiran hospital but treatment was not penic. 10 percentage concession given on ful payment. Doctor and staff was so nice.

Prabhu Bhagwani
10:49 27 Dec 19
It was a grt experiance! Dr. Tanush Sharma had suggested me RCT of two teeth n it was a bit complecated but now it has completed by him. He is a very experienced dr n he gave me satisfactory ans of all my questions during the treatment. That's why i felt very comfortable during my treatment. In fact, all the staff was very helpful . Thank you Dr. Tanush !!👍Kajal shah

Jinansh The Wonder Kid
08:55 19 Dec 19
Good Hygiene.. and experts treat..

Jainish Bhagat
14:42 16 Dec 19
Nice experience with sabka dentist clinic.If you need satisfaction, then visit the clinic.Dental care is important then money. Try once you will visit definitely again.All staff greet with a great smile every time I visit and take care with treatment as well as family member. All staff member's behavior is very nice. Dr Tanush and Dr Mahek treat me very well. Now I completely relief from pain and get well now. Very good treatment...👍

Jatin Naik
14:34 14 Dec 19
Awesome response answered all the questions I had and suggested me the best treatments.I am fully happy with them

Akram Aghadi
11:24 12 Dec 19
Best dentist clinic and best doctors

Ezio Editore Da Firenze
06:19 12 Dec 19
That a good for our mouth and aa chip rate and high quality dentist

Pruthil Patel
06:17 12 Dec 19
Peaceful location & polite doctors..


Trivedi Bakulesh
05:44 10 Dec 19

shahrukh shaikh
12:22 09 Dec 19
Sabka dentist was a clinic where i could get answers to all my dental problems.I had somepain on my right jawcheek n molar teeth so i visited sabka dentist. The place was very clean n hygiene was taken care of.The staff was very helpful. Dr.Tanish Sharma was also very polite,he examined and explained me all small small details of my teeth problems which i cud face in the near future. He suggested me for third molar tooth removal.He did the cavity removal n filling in 1tooth very nicely. He made me feel very comfortable durin the treatment as i was bit afraid of the dental treatment undergoin for the first time and dat too alone.Thank you for your help and support.

Neha Bajoria
08:53 03 Dec 19
I have done my root canal tretment, multiple filling and cast partial denture..all the tretment goes very smoothly n pain-free...thank you dr mahek and dr tanush. Staff is very helpful..I strongly recommend sabka dentist adajan branch...

Deepika Nagpal
06:24 30 Nov 19
Great experience! We as a family consulted this clinic for tooth extraction, root canal, braces, and implant. Dr. Tanush & Dr. Mahek strive to provide excellent services and do not give up until 100% result is obtained. They educate people at every stage to clear all doubts. Sabka Dentist Adajan is lucky to have such a great enthusiastic team!

afzal patel
16:35 26 Nov 19

nenwani pin2
15:29 25 Nov 19
Awesome experience as a patient, 100 % satisfactory work by Dr Makes, I mean completely now pain free and easily able to use new dent cap for chewing.Extreme care and good hand of Dr Makes.Wish you all the best for Better FutureDr Mahek.

dharmesh pandya
08:51 25 Nov 19
I have done my root canal and crown tretment here at sabka dentist adajan..which is very painless and excellent..when I came here i was very afraid of dental tretment but now i am happy with my decision...thank you sabka dentist for best tretment..one more thing staff n doctors are very nice..special thanks to dr mahek and dr tanush.

Dhwani Patel
07:06 14 Nov 19
બહુ સરસ સુવિધા અને આધુનિક રીતે તપાસ થાય છે

Kamlesh Shah
14:54 13 Nov 19
Excellent service with proper guidance by very well knowledgeable and experienced team of doctors.Very satisfied with the services.

Mehul Patel
17:15 30 Sep 19
Thanks for Dr. mahek cleaning too my dent

Ankit Diyora
06:14 28 Sep 19
Good performance by dentist doctor.i will faithful for your kindness.thank you so much for cleaning teeth

anish Singh
07:49 27 Sep 19

CG camera DK verma
08:25 20 Sep 19


Rajat Tank
12:50 16 Sep 19

rajkumar sapariya
13:19 14 Sep 19
I feel very comfortable....And i like treatment proceedings ..

Litesh Varkal
13:36 10 Sep 19
Treatment given very nice

CHANDRAKANT LAPSIWALA
13:28 05 Sep 19
Excellent work and very good serviceTx

Vijay Patel
07:57 29 Aug 19
Overall Good Experience,Expert DoctorsGood staffWell maintained clinicAffordable costAppointment at convenient timeLess waiting time

priyank shah
14:54 27 Aug 19

Dhaval Chotaliya
14:14 23 Aug 19
Visit@adajan centre where Dr Tanush sharma had given me treatment generally while going for tooth cleaning with other dr i was feeling pain but 1st time i am feeling better after tooth cleaning also dr has given me good advice for taking care of my teeth feels good after taking consultation with dr tanush sharma@ adajan centre

Harsh Dalal
10:48 23 Aug 19

Manoj Pawar
12:58 22 Aug 19

Chirag Prajapati
08:57 22 Aug 19

Nilesh Varma
07:32 22 Aug 19
I am happy root cancel treatment and crown at sabka dentist adajan I am very satisfied the treatment very nice doc and staff


Sachin Sukla
12:59 16 Aug 19
I have done my root canal treatment, crowns and cast partial denture at sabka dentist adajan...they have done fabulous job...I am very satisfied with my treatment n I am surely recommend sabka dentist to my family n friends..

Jithesh Thakkar
09:20 09 Aug 19
I have done my implant supported overdenture at Sabka dentist adajan...I am very satisfied with my treatment n my over all experience is very good..doctors and staff are very helpful..

shashikant RANODARIA
08:51 09 Aug 19

Mayank Shah
12:17 08 Aug 19
awesome experience with sab ka dentist, excellent work with so carrying...! i have suggesting my friends that for any dental problems then visit @sabka dentist-adajan,surat.

Shivam DOHARE
15:19 07 Aug 19

Sylvester Alvares
13:24 07 Aug 19

Amrish Khatri
06:24 07 Aug 19

Jainam Doshi
05:42 30 Jul 19
I am satisfied with canel root treatment

HASMUKHBHAI LAD
15:26 25 Jul 19

Hygenic work..nice experience

Rekha Katara
07:53 24 Jul 19
Highly sanitized equipment, expert doctors and staff.No dentist has ever cleaned my teeth as thoroughly as Dr. Mahek Detroja did.

I am satisfied treatment of root canal & crown

Malini Shah
08:15 19 Jul 19
Very hygienic ambience, sterilized equipments, expert doctors and super helpful staff! I am very happy with the treatment provided by Dr. Mahek; I had to travel in a month and so she even managed the appointments really well despite of her hectic schedule and completed my treatment before time! I would highly recommend sabka dentist to all.

Ishrat Tajani
15:33 16 Jul 19
I booked my appointment through ads of sabka dentist of offer of pro- cleaning at just 100/ at very reasonable cost. I am very happy & satisfied of my cleaning done by Dr tanush .he is a very good & excellent doctor.I strongly recommend to visit sabka dentist adajan branch for any dental issue & feel better experience like myself. It too good then any other dental clinic.

Lina Goyal
10:23 16 Jul 19

dhruvil rupapara
15:06 27 Jun 19

Himalaya Enterprise
14:16 27 Jun 19
Very good treatment & Satisfied with Dr. Shruti & supportive Krina Mam

jagdish pati
15:32 21 Jun 19
Nice service and consultant

vicky Rajput
14:07 19 Jun 19
awesome experience with sab ka dentist, excellent work with so carrying...! i have suggesting my friends that for any dental problems then visit @sabka dentist-adajan,surat.

samir motiwala
09:11 13 Jun 19

Movie upload
15:18 08 Jun 19
Very good my daughter ortho treatment done i am satisfied ..Good work

Rakesh Rana
07:21 08 Jun 19


ISHWAR C PATEL
15:15 29 May 19
I have done scaling and filling at sabka dentist adajan..I am satisfied with the treatment. I will surely recommend sabka dentist to other..

Munnilal Jain
13:16 29 May 19

ketan shah
17:51 28 May 19
Good work good doctor good staff aND all my treatment are goods tomcat Sabka dentist Adajan. .



kandarp sharma
13:25 25 May 19
Good treatment and very helpful thanks sabka uuu dentist adajan surat brach

KrunalSinh parmar
09:41 25 May 19
I have done root canal treatment and crown at sabka dentist. I am very satisfied with the tretment. Very nice staff and doctors..

Seema Jain
08:42 25 May 19
Very good service is given by dr Tanush dr shruti dr manek.. Excellent experience of dental treatment here.. Thank you sabka dentist adajan

Anita Korpe
13:27 24 May 19
The all treatments are good.. thanks for sabka dentist adajan surat .

Raval atul Anil
13:22 24 May 19

Raju Cherian
13:11 24 May 19
Treatment is very wonderful

Bhavna Patel
12:57 24 May 19

Kalpesh Dhotijotawala
07:31 23 May 19

Indian gamer
13:41 22 May 19
my treatment was done by dr.mahek and it was excellent and i m happy with my treatment.

sandhiya parmar
13:47 16 May 19
I am happy cleaning done I am satisfied root canal treatment crown very fine god good staff thanks sabka dentist visit

suresh patel
14:19 13 Apr 19
I am happy with the cleaning carried out .

Deepak Kumawat
06:21 12 Apr 19


Desai Pravin
12:57 19 Feb 19
Best treatment with best doctors

SHIVACHARAN GODIPALLY
12:50 21 Jan 19
I have visited many clinics before but I got perfect treatment here at Sabka dentist Adajan branch. I am very happy with staff and treatment. I have done root canal treatments and crowns over here. I strongly recommend sabka dentist Adajan for any dental treatment .

Hiral Sarvaiya
07:55 19 Jan 19
Im very happy with subka dentist and too much satisfied with my new smile it took only 5-6 month to bring this new smile specially thanks to doctors of sabka dentist its like family now.

Suraj sachaniya
06:33 12 Jan 19

Best in dental work. Have most satisfied patients.

Pooja Mehta
04:40 11 Dec 18
Rct done at adajan sabkadentist. Very good treatment done by dr. .

Parva Mehta
15:38 10 Dec 18
Excellent work👌👌👍 👏👏I am very very satisfied....and happy with my new smile.🤓Good dedication of Dr. Krupali.👩‍⚕️👩‍⚕️Service and staff is outstanding.👍👍😍😍

Priyu Patel
17:38 12 Oct 18
perfect dental care for people.

nischit kothari
07:28 06 Oct 18
Good service for teeth cleaning of sankalp dentist adajan surat

Nikhil Patel
08:32 03 Sep 18

suresh choudhary
06:41 30 Aug 18
I am satisfied this treatment

Jagdishbhai Patel
07:11 24 Aug 18

Pragnesh Patel
10:30 23 Aug 18
Good experience for good treatment.

Rakesh Patel
12:41 16 Aug 18

Milee Monpara
11:13 16 Aug 18
Good experiance and i am satiesdies this treatment .

Shivani Gandhi
04:31 16 Aug 18
All staf is veri carefull about treatment,It's good

Himanshu Patel
13:39 11 Aug 18
Very good ortho treatment and all doctor and staff is good.

Nisha Kataria
10:05 10 Aug 18

Dinesh Morasiya
06:46 07 Aug 18
Nice treatment and i am satisfied this treatment and all staff is good

Kumar jitendra
11:10 06 Aug 18
Very excellent filling tratment.I do recomned always my family and my friend.thanks all adajan sabkadentist team because save my teeth.dr nd staff is very excellent

Nilesh Tankaria
17:51 11 May 18
Nice Tretment give by expert doctors at adajn..reguler check up with very good recovery during short time..happy with whole Tretment.

Ashish Patel
09:54 11 May 18
Ortho braces done very good. My smile look very nice now. Very good sana dentist adajan service and doctors.

Kinjal Bhandari
12:29 11 Apr 18

Rinkesh Lad
10:35 24 Mar 18
Its very good sabka dentists sarvis

naksh gamer Bhulchandani
11:40 29 Jan 18
All treatment are the best ..doctor and all staff are good ...so I m very happy .

jogendra Singh
09:18 10 Jan 18

Nehal Patel
07:24 06 Jan 18
I do level of my front teeth just 5 minute...Thanks Doctor team..

Kaushik Gangera
15:12 01 Jan 18
Ortho braces treatment very nice. Smile very nice now. Good doc and staff.

Viraj Shah
13:19 27 Dec 17
Yaha per aake mujhe bahut acha laga

Best serviceI like behaviour and nature of all staff membersAlso Treatment doctor is also good.All over experience is good as expect.100%satisfied ...Thank u so much ...

Karan Thakur
13:40 08 Dec 17
My son is 12 years old only.he is having pain from many days but now help from sabka dentist doctor its totally okay. Thanks

Ataullah Patel
12:22 06 Dec 17
I visited Adajan surat clinic,my father get good guidance for his teeth problem , treatment. Dooctor, staff, good services,I feel better th other dental clinic.thanks.#. Maulik Shah

Maulik Shah
07:30 06 Dec 17
Muj dato me pain tha, me sabka Dentist adajan Gaya tha, doctor ne sab ache se samjaya kya jarrori & I am fully satisfied with treatment

Jigar Upadhyay
03:58 06 Dec 17
I replaced my back tooth with Implant & mostly clinic cleanliness , all staff members and the surgeon doctor for implant also best.

KHUSHBU VEDWALA
17:48 05 Dec 17
Thanks for services render by Sabka dentist surat for dental implant to my friend at Surat.

pramod joshi
16:54 05 Dec 17
My front tooth broken because of accident, replaced with cover & it's look like a natural .. Perfect treatment , perfect team. Hope more stars are available. True dedication & Hard work.

Sweta Vyas
16:38 05 Dec 17
I repeated my Ortho treatment. I completed my treatment before 4 years with one fellow doctor.I didn't feel any change in my smile, then I consult sabka dentist adajan & within a for months of ongoing treatment,my smile completely changed.Thanks doctors & staff

Krishna Vyas
15:33 05 Dec 17
Sabka Dentist adajn.. Doctors & staff are very polite & nicely done my smile designing case. Before treatment I rarely smile & now I am smiling Everytime 😊

Jay Upadhayay
15:17 05 Dec 17
I had a great experience at sabka dentist. Dr vilosha was very professional. She explained the treatment thoroughly to me and was receptive to my questions. Would strongly recommend her. Thanks.

Mohit Shah
17:33 19 Nov 17
Very happy , Excellent team of Doctors and staff.

vishwas jarhad
01:06 16 Nov 17
Happy with the treatment. All doctors are good. Painless treatment done.

Bharat Shah
17:03 15 Nov 17
Very happy and satisfied with the treatment. Good doctors and supporting staff. I will refer my friends family members n relatives to Adajan sabkadentist.


Divu Patel
13:54 08 Nov 17

Patel Tushar
18:07 04 Nov 17