Dental Clinic in Adajan Surat
Address: U-1 Regent Square, Office No 111, Above D- Mart Near Mahalaxmi Mandir, Gangeshwar, Somnath Mahadev Rd, Adajan, Surat, Gujarat 395009.
Monday – Saturday 11 AM – 8 PM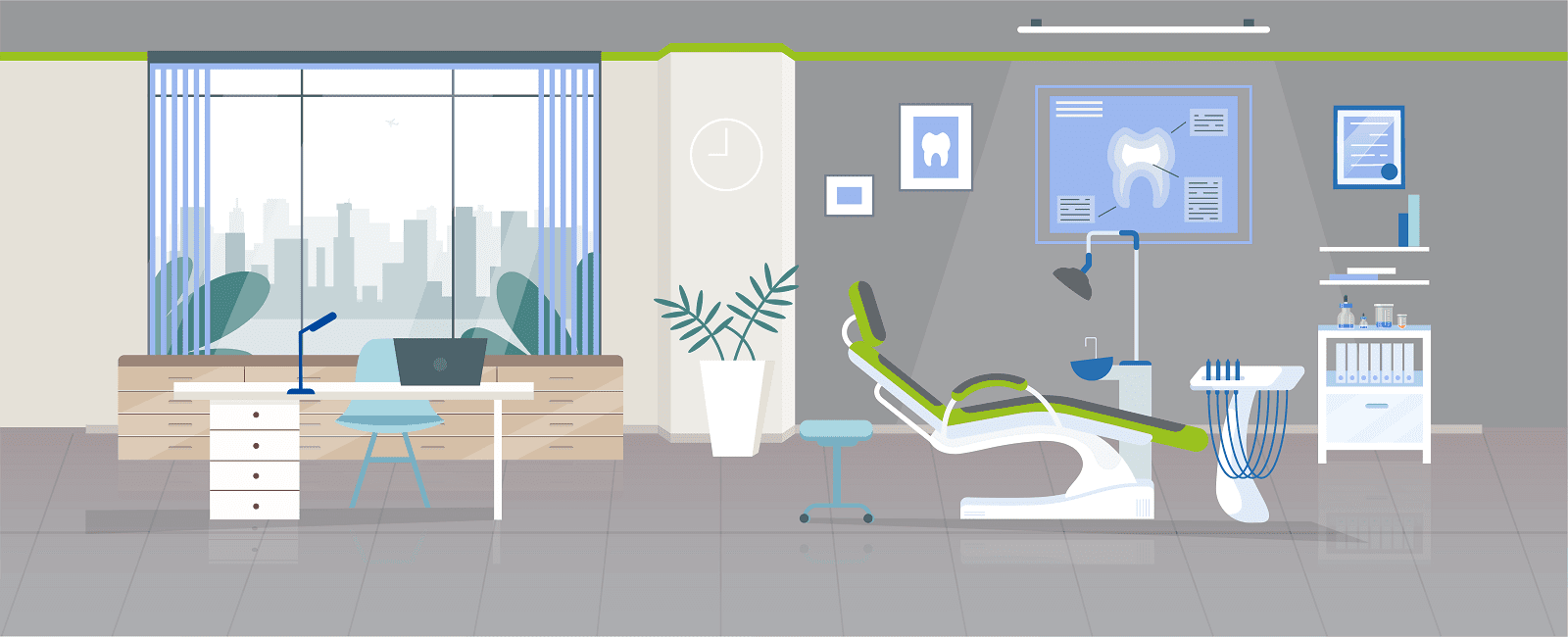 Your receptionisat.Urvashi.Is best performance in the.Customer.And thanx a lot .Sabka dentist .I am visiting .Again

Rehan Patel
12:38 22 Jul 21
Loved the service,nice & friendly staff, doctors give best advice, overall best dentist clinic in surat♥️

HoloWarrior Gaming
14:23 20 Jul 21
Good staff,good service,honest advice,recommend to others👍👍

Rohit Patel
14:20 20 Jul 21
I had a really great experience with Sabka Dentist. Dr. Aditi is great and her treatment is superb. I got my root canal done and my experience is superb.

Dr was very good at explaining things that are needed.

CA Pranesh Agrawal
12:34 17 Jun 21
My first visit here at Sabka Dentist. Though I was not sure about the quality of the treatment, but I went through the Google reviews. Trust me I rarely trust doctores here in Surat as there are very few who are actually good and Dr Aditi Joshi is one of the kind. She is the best and here way of tooth treatment is way beyond what I expected. So it's 10/10. Great job

Chef Karan's Foodlab
09:51 03 May 21
I m so happy to visit sabka dentist.... Dr... Take good care of my teeth and helpfully tips given to me..... Again visit and ask other for visit.... Thanks🙏

Falguni Patel
05:39 17 Mar 21
My expirience was very nice all staff & speciallydoctor is very polite explains all things very nicely you all may visit once thank you

SARIKA BHATT
07:18 13 Mar 21
Giving good information about denting issue ..So safety for present time ..Visit one time you and gain a good experience 😊

Hardik Parmar
13:11 04 Mar 21
Dr is co operative n supportive...good behaviour with patient .clinic is clean n safe

veena huwannavar
07:46 27 Feb 21
I have visited today sabka dentist for dental filling. Doctor is very co operative n supportive. Behaviour of staff is also good.

tolambiya amit
13:34 16 Feb 21
Good and clean PlaceGood behaviour of stafffollows Safety Corona Wires

Dhanush Pranami
16:34 03 Feb 21
-Good and clean Place-Good behaviour of staff-follows Safety precautionsi visited for free dental checkup and they suggested all possible causes and treatment.only one drawback is they should provide a report describing all details of teeths and gums and should give tips and tricks for dental health. Otherwise is very goodthank you@sabka Dentist👍🏻

Parth Dobariya
05:02 02 Feb 21
Very good treatment ....ortho treatment.

Mistry Husna
14:19 22 Jan 21
It's a nice experience to sabka dentist in Adajan Surat... all staff behaviour good...n my braces treatment was safe n nicely complete.. without any pain..so thanx to sbka dentist staff...

nilima sagathiya
12:57 12 Jan 21
We have very good experience.Doctor is experienced and their charge of any treatment is reasonable.

pallav pansuriya
09:17 12 Jan 21
It's good clinic, it's provide well treatment

Pramod Shinde
04:46 09 Jan 21
I had root canal treatment before a year ,It was little painful during the treatment but after that it's all well.After a year I have no problem with it.I also had a crown on left lower and upper teeth it looks alike original one.There is no problem with it till now.

azhar darban
13:30 23 Dec 20
The staff is very good and the treatment was excellent.

Roney Rajbhar
05:16 21 Dec 20
Nice to know that root canal procedure here is carried out in step by step manner... Completed the 1st step. Was nice and smooth operation overall...

piyush sahani
12:50 19 Dec 20
Highly Recommend. Very Professional and Hygienically cleaned Clinic . Staff is too Good and well behaved as well as Experienced.

parth parmar
07:36 19 Dec 20
Doctor was so friendly ..u

Yawar Garana
15:36 08 Dec 20
Very good treatment by doctor and also nature of doctor is very fine. I appreciate.

Kirit Patel
04:33 03 Dec 20
suprb staff suprb dr all gud full trust thnx huuu

faiyaz bhagwani
06:45 13 Nov 20
Problem was explained in detail and best possible remedies suggested. Overall best experience.

Charanjit Singh
12:45 12 Nov 20
Good but sometimes then don't call for come

Ertugrul Ghazi shoot scene
04:47 10 Nov 20
It was lovely meeting with you guys 🥰🥰

That Bohogirl
14:32 15 Oct 20
Staff and doctors are very good

Mayank Choudhary
13:12 26 Sep 20
Shared correct feedback about the dental condition.

Arpit Sharma
07:15 16 Sep 20

Ravajka Ravajka
12:46 04 Sep 20
I have just go through its advertisement on facebook. Click on the link and provided information. I got call within few mins and booked an appointment. We were surprised thats clinic is just besides my office so just reached there and I get very good free service by dr and team. I highly appreciates. I am going for my teeth alignment process with Sabka Dentist.Thanks.

neha tailor
12:54 15 Jun 20
It was cement filling treatment.. Thx

Devanshu Panwala
11:57 11 Jun 20
Clean and hygienic, proper treatment with satusfasatis.

Tina Jadav
15:54 19 Mar 20

Jenish Choksi
06:15 19 Mar 20

rajesh purohit
05:34 17 Mar 20
Good service for cleaning

Kamlesh Modi
06:23 16 Mar 20
Dr Shreya madam treatment for my and my daughter's teeth treatment stesfied for her treatment

jhala harishchandrasinh
15:21 14 Mar 20
Dr.AditiScaling.Very good....

Jagdishkumar Patel
12:22 14 Mar 20
Dr.aditi and dr.shreya are good working to paision and good biheviour

Dr Aditi mem i am satisfied for your cleaning my teteh

G.L. Patel
15:16 12 Mar 20