Dental Clinic in Jayanagar
Address: 1st Floor, Diamond Arcade, Next to Vijaya College Opp. Airtel Gallery, 31st D Cross Road, 4th Block, Jayanagar, Bengaluru, Karnataka, India
Monday – Saturday 11 AM – 8 PM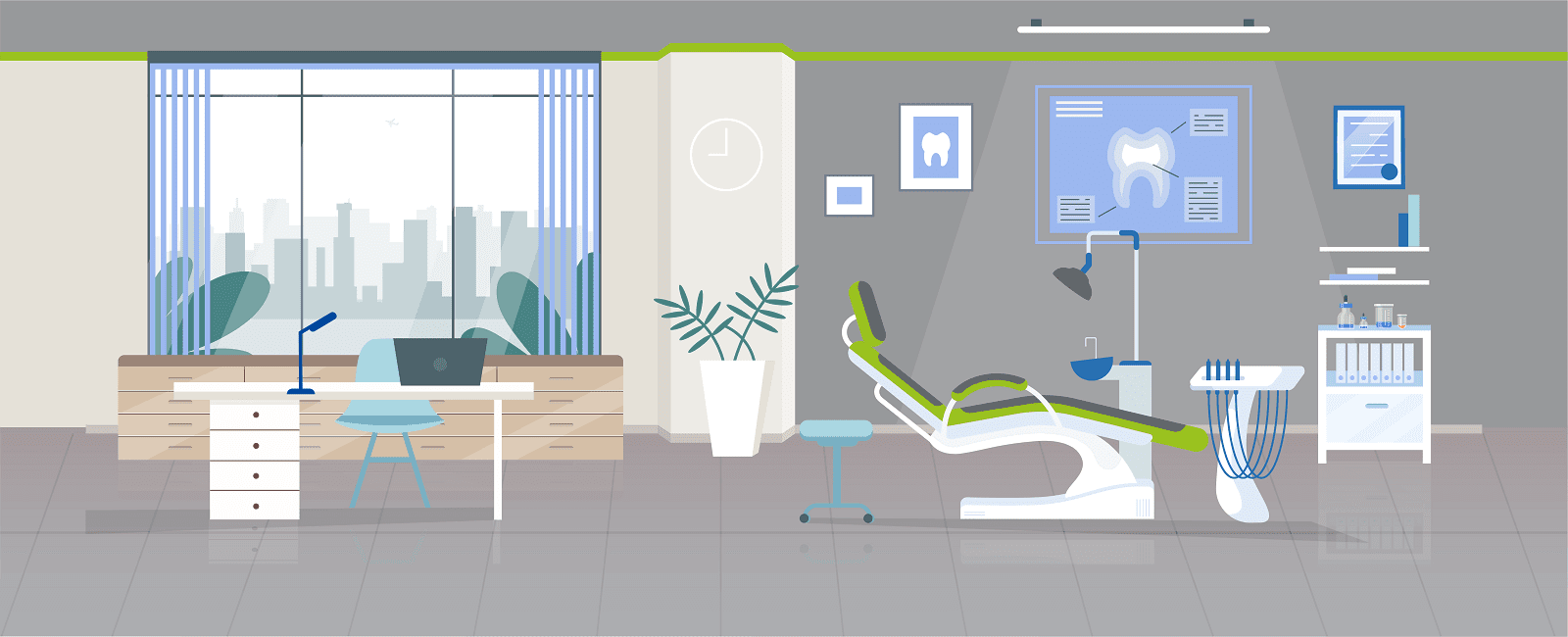 About Sabka Dentist in Jayanagar, Bangalore
Confined in a pleasant and calm dental space, Sabka Dentist in Jayanagar is limitless in its service to its patients and potential prospects. Unparalleled and extraordinary work is our forte and something that helps people differentiate us from others.
Having said that, we have been one of the most modern and high end dental clinics to be established in the country, from the very start. Modern in our behaviours, as well as modern in our treatments, Sabka Dentist in Jayanagar only moves forward with no intention of stopping anywhere in the dental field.
The skills and qualities of our dental experts are impeccable and such that they are on an incomparable level. These dental experts at Sabka Dentist have set a bar so high that our patients are shocked to see the ease and comfort with which their dental treatments are carried out.
Ranging from endodontists, implantologists, orthodontists, prosthodontists, pedodontists, to periodontists, Sabka Dentist in Jayanagar, Bangalore has it all. The top dentists in town can be found at our Jayanagar dental clinic, Bangalore.
The facilities and services and their rates come as a surprise to each prospect that visits our Jayanagar dental clinic. We provide standard and conventional rates for each of the quality treatments performed by our highly trained and advanced dentists.
We have also curated an Every Month Instalment (EMI) policy to help those who cannot pay the amount all at once, that too at zero percent interest rates.
Treatments that are carried out in our dental clinic in Jayanagar, Bangalore
General Dentistry:At absolutely no cost, Sabka Dentist offers the best quality dental check up along with a descriptive and detailed consultation and well-explained X-ray to help the patient to comprehend the oral health issue better. All this provided by Sabka Dentist for free, as we want our patients to feel that they can believe and have faith in us, and that we always want nothing but the best for them.
Root Canal Treatment:

In this procedure, the root that is contaminated is pulled out with the aim to prevent the infection from spreading to the pulp and other areas, and if spread already, the infected area is cleaned thoroughly. A rubber-like filling is then inserted to acts as an obstruction to any further bacteria that tries to enter the enamel again. For more protection, a dental crown is also added on top of the filling so as to make it resilient and appear like a natural tooth.
Orthodontic Treatment:Orthodontic treatment is that specialty or line of dentistry that intervenes and fixes the misalignment of teeth. Although mainly made to improve the appearance and alignment of the teeth, braces are also used to correct the irregular bites and bring together and fill the gaps between teeth. It boosts one's smile along with boosting their confidence.
Periodontics:In this oral health issue, the gums are severely infected and hence, it is also known as gum disease. Usually a periodontist checks for any recession in the gum line, and see if the teeth function normally, that is, if the biting function is normal and if any teeth are loosely hanging from the socket. A small handy dental instrument known as the probe is used by the periodontist to seep in and check the health and condition of the gums. Another method of detecting gum disease is through x-rays.
Pedodontics:Pedodontics is the branch of dentistry dealing with the oral health care of children. Since the consumption of sweets and chocolates is higher in kids, as compared to adults, the risk of having cavities and other oral health issues is far more higher in these kids. Hence, regular visits to their pedodontist is necessary. In case you do not have one, we have the best and most content pedodontists at Sabka Dentist in Jayanagar who look out for your child's oral health.
Extraction of the tooth:

Some times, when the tooth is beyond damage, decay and repair, it becomes unfixable. This can be due to cavity destroying your tooth completely, or a wisdom tooth starting to come out of its shell, or simply when there is not enough room for all the teeth, especially in the case of orthodontics, where the main aim is to fit all the teeth together in a proper alignment. In such case, the dentist will extract the tooth or teeth out, so as to make more space for other teeth or to eliminate that toothache forever.
Cosmetic Dentistry: The stains or discolored spots on your teeth, the irregularities in their positioning, all of these things are solvable at Sabka Dentist, now that we have come up with the procedure of cosmetic dentistry. It is like an all-in-all mouth makeover, to help one feel better about their oral health and hygiene.
How to find a dentist in Jayanagar, Bangalore?
Simple and effective methods of choosing and selecting a dentist is by keeping the following headpoints in mind:
Has the recommendation come from a reliable source?
Is the dental clinic clean and hygienic?
Is the dental staff polite and helpful?
Is the dentist knowledgeable ?
Is the dental clinic financially helpful ?
Are all types of dentists available here ?
Is the dental clinic close to your place, in the case of emergencies ?
Are they available on call, chat or their website ?
We at Sabka Dentist in Jayanagar, Bangalore follow the STEEEP fundamental policy:
Safe
Timely
Effective
Efficient
Equitable
Patient-centered
STEEP is used by the ADA as a standard measure of quality care. Sabka Dentist envisions itself as the leading dental care clinic in the long run. We aspire for our patients to allow us to help them, take care of their oral health and hygiene. Sabka Dentist, along with being customer friendly, is also highly proficient.
How can Sabka Dentist help?
Sabka Dentist has its spread over 100 dental clinics in Surat, Ahmedabad, Bangalore, Mumbai and Thane. With its aim to expand more and more, Sabka Dentist is proudly the owner of high technology equipment and high end procedures, not yet available all over India.
Having a proud and strong team of over 500 advanced and highly proficient dentists, Sabka Dentist hires only the best to suit and cater to all the needs of our patients.
A well functioning and active Sabka Dentist website helps our customers to walk through the process and procedure of our workings, and other details like the financial benefits through EMI policy, the various treatments offered by us, a 24×7 chat helpline who is constantly there to guide you and solve all your queries, and detailed and narrative descriptions about the importance of oral health and hygiene.
We also provide a space for feedback, so as to work on it through constructive criticism, to serve you better.
Our dentists and dental staff are patient listeners, who address each and every concern of yours, making sure every problem is looked at in detail. The key is to win over the customer's trust by being transparent, open book.
Nothing is hidden from the customers, and each aspect of the dental treatment is well elaborated by our dental experts.
Sabka Dentist is meticulous for all that it does, with the desire to fulfil all the oral needs and wants of a customer, making them look at oral health and hygiene like never before.
Tell me more about Sabka Dentist, Jayanagar
In case you are particular about your dental care, you need to pick the best when it comes to dentistry checkups and treatments. Sabka Dentist is consistently graded as among the best dental clinics in Jayanagar, Bangalore.
At Sabka Dentist, people not only get top class treatment for their tooth concerns but will also get to experience one of the best in-clinic patient experience across India.
No matter the background or career of an individual, we ensure that all of our patients feel at ease and face no challenges when approaching or conveying their dental complications across to our dental specialists.
We are amongst the top dental clinic chains in Jayanagar, Bangalore, and have a legacy that is unrivaled by any other dental clinic in Jayanagar, Bangalore, India. Our dentists are some of the best dentists in Jayanagar, Bangalore.
Sabka Dentist often makes it to the list of best dental hospitals in Jayanagar, Bangalore, owing to our great team of dental experts and surgeons, and cutting edge facilities within our dental clinics.
Sabka Dentist was founded way back in October 2010, with a single medical clinic in Vile Parle. Today, we have grown to around more than 100 clinics in Mumbai, Pune, Ahmedabad, Surat, Bangalore, Navi Mumbai, Thane.
Our team constantly strives to encourage better oral health and aid individuals to feel and look good, and proudly carry their smiles. No wonder, resulting from our team's devotion and vision to help spread smiles across the world, we have frequently made it on the list of top dental hospitals in Jayanagar, Bangalore.
Therefore, the next time you plan on visiting a 'teeth hospital in Jayanagar', Bangalore, we should be at the top of your list of dental hospitals in Jayanagar, Bangalore.
Consider us your own 'Apna Dentist'; our dentists are some of the best dentists in Jayanagar, Bangalore, and we will help you with your dental problems so that you can continue to spread joy and happiness across with your enchanting smile.​