Dental Clinic in New Chandlodia
 Address: Shop no 7, Shanti Pujya Homes, Near Mangal Shanti Party Plot Silver Star Char Rasta, Chandlodia – New Ranip Rd, near Katria Maruti Work Shop, Ahmedabad, Gujarat 382481.
Monday – Saturday 11 AM – 8 PM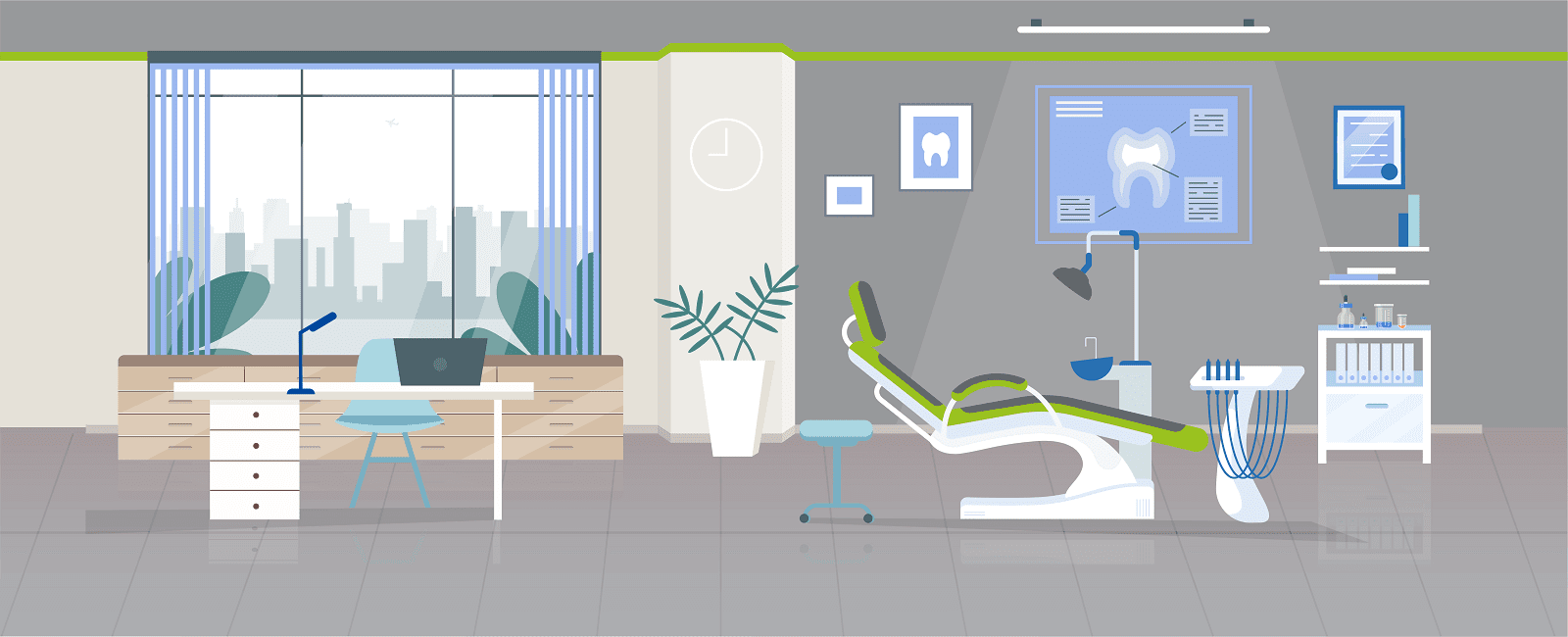 Offers a relaxed and unique dental care experience, coupled with the highest standards of dental treatments. Dentistry absolutely need not to be anything less than a pampered pleasant experience. Dental treatments in New Chandlodia, Ahmedabad at Sabka Dentist dental clinic confines in a calm surrounding and, will amaze you with how painless and fast most of the modern dentistry is! At Sabka Dentist, our aim is to provide good oral health and create beautiful smiles. In the process of achieving this, we provide an excellent implant, preventive, restorative, and conventional dentistry. Our commitment to these goals provides you with unparalleled service with the highest standards of dental hygiene in a comfortable and pampering environment. We know you will be delighted, not only with the treatment but with the way you are treated. Here you will find a welcoming ambiance with warm, friendly staff and total transparency.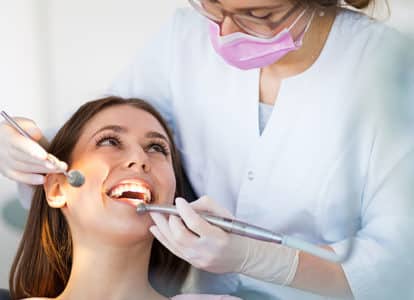 All dental treatments from dental crowns to major smile makeovers; a wide range of dentistry procedures and full mouth dental implants; everything is available under one roof!
The well trained and specialized dental team constantly staying updated through continuing dental education.
State of the art treatment techniques and instrumentation.
Value for money treatment options and costs.
Zero waiting policy.
Priority treatment completion at no extra cost for time-bound patients.
If you are looking for any type of dental treatment like metal free crowns and bridges, veneers, dental implants, tooth whitening, implant dentures, smile corrections, gap closures, fixed teeth, root canal treatment, gum surgery, kids dentistry, laser dentistry, gummy smile correction, wisdom teeth extractions, dental X-rays, etc., we are the ideal choice for best dentists for dental treatment in Ahmedabad, India.
Dr dhwani check up and consultion is very good👍👍

raman panchal
12:52 23 Oct 21
Dr dhwani very nice checkup and consulting.

panchal dinesh
12:27 22 Oct 21
Had an amazing Experience with the checkup. The doctor were informative and considerate.

Rahul Bhadoriya (rayzorz)
13:25 18 Oct 21
Dr dhwani checkup and consultation is very good

hari prasada
13:04 18 Oct 21
Good experience, better communication

rahul patel
13:39 14 Oct 21
Very Good Treatment & Very Good Response

Bharat Chauhan
14:43 12 Oct 21
Dr.dhwani very nice check up and consultation.

Kaushik Valand
12:10 12 Oct 21
I had gone for free checkup at Sabka Dentist, doctor Dhwani checked and explained very well for my teeth issues. Very patient and soft spoken.Highly recommended for dental services.

Deep Sheth
05:46 09 Oct 21
Dr dhwani tooth ext is painless and work painless treatment.

Hitesh Patel
06:33 08 Oct 21
Dr.dhwani very good consultation and check up .staff is good behavior and clinic is very clean.

Ramesh Panchal
14:13 04 Oct 21

Jack Kalal
12:34 27 Sep 21
Dr Dhwani treated my mother. Root canal treatment is painless and she works so patiently with very good care. And she takes follow up regularly. Tooth color cover is so good. We are happy with the service. Thank you

BHARGAV PRAJAPATI
07:18 22 Sep 21
I had gone for free checkup. Dr. Dhwani Dave, doctor checked and explained my teeth issues. Very patient and soft spoken. Happy to get services of Sabka Dentist. Would recommend for good service and suggestions.

Shivkumar Sharma
16:57 18 Sep 21
Very good service provided by Dr Dhwani Dave. I got my 3 root canal & premium caps. Excellent treatment with best care and best material. 3M brand's cap is just like my natural teeth. And best thing about treatment is I get an option of easy EMI.

Rohit Goswami
14:36 06 Sep 21
It was collectively good experience... The doctor was very genuine and guiding us very well about the treatment... And worth the visit... Will visit again.. Thank you

Payal Patel
14:14 05 Sep 21
Good staff and Strict COVID appropriate behavior.

Gurjeet Singh
15:14 04 Sep 21
Well explained by doctor for my teeth related issue and also covid guidelines well followed. Really appreciate the work and definitely recommend my friends and family......

Manisha Vaghela
14:55 03 Sep 21
It's a very good information given by Dr. Dhvani Dave she is very good nature and polite doctor. She is detailed explain all the treatment and it's charges.

Tushar Patel
08:17 03 Sep 21
Very friendly staff...clean and safe to get your check up done...good experience...thank you sabka dentist

Rahul Sikarwar
12:28 02 Sep 21
good experience as well as good staff also humble doctor.

PINAKIN PATEL
11:48 11 Aug 21

Krishna Prajapati
13:28 10 Aug 21
Very clean place staff is very good taking all protection in covid

Shubham Darji
13:46 09 Aug 21
Very good experience with Dr Dhwani Dave. She explained so well about clear aligner treatment. It is invisible and so comfortable. Thanks for giving me the best guidance about teeth. I am so happy with staff as well. Welcoming nature and hospitality is best. Cleanliness is next level. I recommend to everyone.

Mahesh Chaudhary
13:36 06 Aug 21
Such a good route canal treatment done by Dr Dhwani Dave. She explained very well about whole procedure.

sneha gosai
12:10 02 Aug 21
Such a good whitening treatment done by Dr Dhwani Dave. She explained very well about whole procedure. Clean and hygienic place. I recommend it to everyone

Sachin Rathod
14:09 24 Jul 21
Self lock brace treatment is best. Thanks for best smile makeover. I would recommend to everybody. Thanks to Dr Dhwani and Dr sunny for best experience

Priya Madhwani
12:25 19 Jul 21
It's just excellent place to visit for all your dental problems , it's a one stop to short out all kinds of dental with highly skilled Doctors with most affordable charges. I recommend, if you have any dental problem, than you must visit this wonderful place, I'm very much sure you will not go anywhere after visiting and get an outstanding treatment here.. All the bestHarishbhai RavalAmita Raval

harish raval
18:37 15 Jul 21
very good treatment for dental cleaning with experienced dentists, they gauided me well, in depth knowledge of their specialities, nice behavoiou.

Girish Soni
13:18 23 Jun 21
Very clean placeStaff is very goodTaking all protection in covid.

Amit Jadwani
14:49 18 Jun 21
Thank you for smile make over. I have invicible braces. At first I felt there is no need of smile correction because of my age as I am 40 plus but Dr Dhwani has explained me that it affect my function problems as well. Best experience ever.

Rishu Patel
12:12 11 Jun 21
Awesome service staff is Awesome dr is understand u very well with in brief n and all r clean n sentized clinic n place n area i like Toooo much and thanks to sabka dentists new chandlodiya for give me best service n advice

Vishesh Hariramwani
10:29 24 May 21
I have pain in my teeth when I visit first time. Dr Dhwani Dave explained so well. I have finally overcome my fear for dental treatment.she handled it so well. Thanks for the root canal and brand new smile

gold gamer
06:53 14 May 21
welcoming and friendly. Very clean and following all Covid protocals.The dentist was very nice and informative. Other staff also nice. In short they are very comfortable and friendly. Thank you very much

It was good experience..smooth treatment and better explanation for treatment

Gaurav Gagwani
13:40 26 Apr 21
great treatment with kind personality Dr.dhwani dave 😊 .

miloni patel
16:17 08 Apr 21
Dr Kinjal Vyas is a very efficient and understanding dentist. Im happy with my treatment. Thanks.

Chandrakant Patel
05:41 11 Mar 21

Nimesh Prajapati
08:09 02 Mar 21
I have done my cleaning here. Dr. Kinjal vyas was very supportive and provided proper guidance. Overall it was good experience and all the staff members were supportive too.

Vidit Patel
05:43 01 Mar 21
I'm very appreciate it's very nice i like it an nice hospitality thnk u.

saloni patel
13:59 20 Feb 21
Good service with proper communication

mahipat barad
07:28 14 Feb 21
Very good staff and helpful too... Calm atmosphere around in the clinic...had warm experience there

Kalpesh Modi
15:37 11 Feb 21

Poonam Litoriya
13:29 02 Feb 21
Good treatment done by Dr Kinjal Vyas.Staff is also good.

nisarg trivedi
05:48 20 Jan 21
I have visited this clinicand done my Dental treatment here.Very neat and clean sitting area,and working area.Dr Kinjal Vyas is very good doctor. She explained me everything regarding my oral health n very polite. RCT done and Pain relived in 1 st sitting treatment and price is very affordable for treatment.Thank you for giving good treatment and taking all safety precautions on covid time..

Dr.Kinjal is good person and very easily explainment regarding to teatment

Sanjay Panchal
04:05 01 Jan 21
Professional workI am happyThankyou kinjal mam

jaat harsh
05:40 29 Dec 20
Very clean placeStaff is very goodTaking all protection is covid.

Harsha Sapariya
05:55 26 Dec 20
Sabka dentist is very amazing clinicAnd very clean and beautiful.

Shruti Rathod
15:52 25 Dec 20
Excellent communication and Good guidance for teeth long life, best service & reasonable price , over all excellent

Sanju Zala
14:40 22 Dec 20
Very clean placeStaff is very goodTaking all protection in covid.Dr Kinjal Vyas consulted very well and she is very calm and made me understood every thing regarding my teeth problem.Affordable treatment.Homely environment.

Foram Sapariya
06:54 23 Nov 20
Maya Panchal here.my 2 RCT treatment is going on here .Very meet and clean place.Staff is very niceI visited many dental places but sabka dentis gives the best and affordable treatment.Dr Kinjal Vyas is the best and very genuine doctor I have seen ever..she is treating me and explaining me everything.painless treatment.shedule appointment as our convininent.Must visit this place.

Ajay Panchal
06:35 12 Nov 20
Good Experience ...Doctor is very good, so polite and supporting. i will do my dental treatment with her only. Thank you Dr. Thank you Sabka dentist team.

reenal patel
11:53 29 Oct 20
Very good safety protocols followed in this Covid19 pandemic by Sabka Dentist.I came here for my dental cleaning. Dr Kinjal provides a really great service and I will recommend everyone to go there for any dental issue.

Saurabh Patel
06:09 26 Oct 20
Good service all of staff

Vicky Vaghela
10:00 02 Oct 20
Good service and good staff

Ashok Bagadi
09:58 02 Oct 20
Everything is great.Dr. Kinjal Vyas is an amazing Doctor.Good staff 👍

Rucha Gadhvi
15:42 01 Oct 20
I have done all my dental treatment here.very clean and homely environment.Doctor and staff are very genuine .They do check up and treatment in PPE kit and take all safety measures very well.Safe place for dental treatment.Braces treatment is very good and affordable.Dr Kinjal Vyas is very goodand intelligent doctor.

Chinky Parmar
13:23 01 Oct 20