Dental Clinic in Malleshwaram
Address: No.58, Ground Floor, 6th Cross, Next to A2B, Sampige Road, Malleshwaram, Bengaluru, Karnataka 560003
Monday – Saturday 11 AM – 8 PM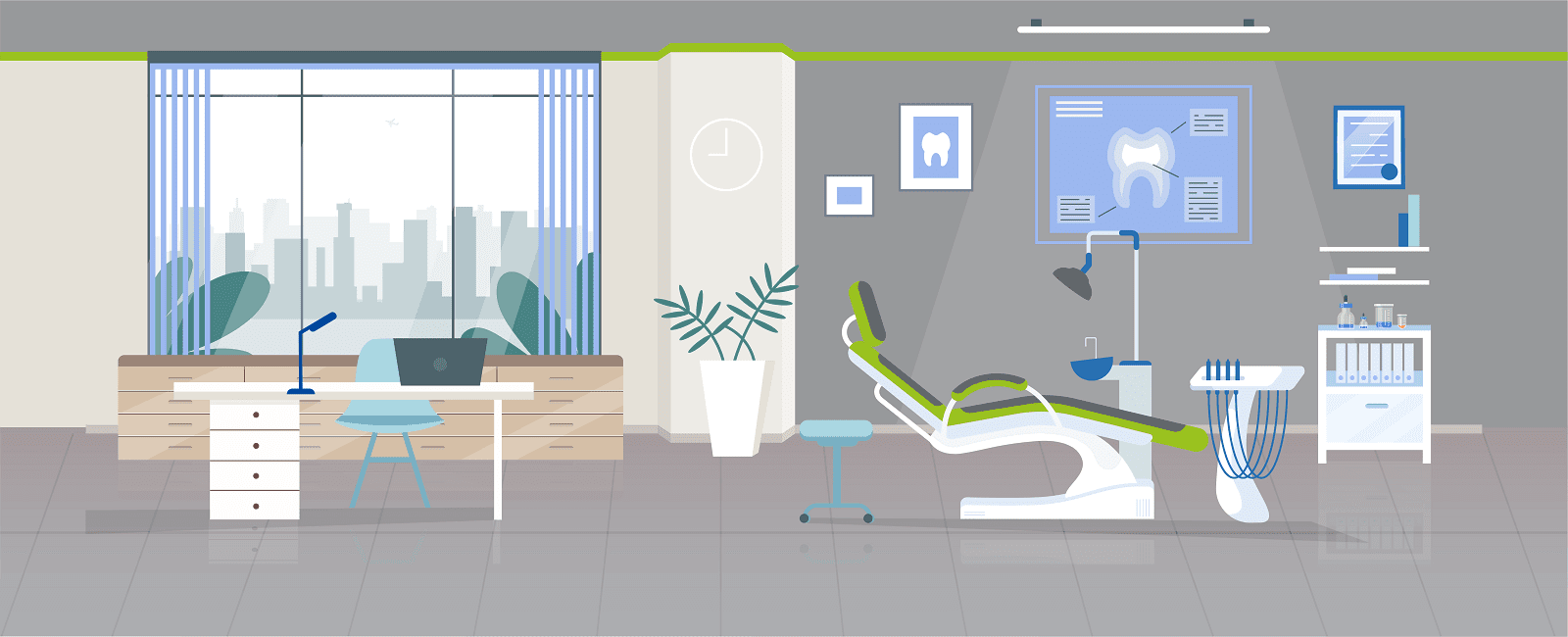 budhi rana
07:24 01 Mar 21
It was very good experience to visit clinic today. Nice doctor giving very good treatment.

rathan kumar
14:33 27 Feb 21
They care us like their family. Dr. Abhijeet is very supportive gentleman. Very friendly team

RANJIT SHETTY
05:24 21 Feb 21
Very professional and approachable. Good service.

Hrithika M
09:58 15 Feb 21
Nice place to consult for dental care. .!!

M B Mujawar
17:35 12 Feb 21
Amazing experienceStaffs are very interactiveGood hospitality

Megha Gowda
09:54 06 Feb 21
Good information given by the doctor, was polite and humble and best thing is if you are visiting for the first time is absolutely free of cost..! So please do visit the clinic once as an oral check up and know ur tooth issues so can be treated in early stage..! Thank you😉

Sajid Khan
08:13 18 Jan 21

I had been for braces got good job done from doctors an they explanation was also so clear that I had no confusion... doc mr. Kiran an his team deserve all over 10star ratings

Sweety Jain
10:10 24 Dec 20
I was treated for a root canal and tooth extraction by Dr. Abhijeet and Dr.Greeshma I have experienced very comfortable and painless treatment, both are very polite,humble, and knowledgable.And the best part here is before starting the treatment they explained to me what is the cause of the problem in detail and after treatment how to take care and all...I visited a total of 7 number times for my complete treatment and the waiting time was hardly 5-10 minutes.#Value for money#Completely satisfied.Thank you Sabka dentist and team(Malleshwaram)

khuteja Sarwath
12:15 30 Nov 20
The dentists are well experienced and professional. They conduct the procedures slow and they explain the problem and procedures to the patient and make them understand what is happening to their tooth. They do not hurry up and they take their time. I would highly recommend this clinic.

shruthi sivakumar
11:08 14 Oct 20
Professional , organized & highly skilled doctor and friendly staff ! Positive experience & super efficient with my complete treatment done in sabka dentist Malleshwaram , feeling happy nd highly recommended to others

Tharini 111
13:18 13 Oct 20
Excellent and well trained doctor with good patiency .One of the best dental clinics in Malleshwarm.

Sini Varghese
02:23 07 Oct 20
sabka dentist supper dentist

Dr.Abhijeet M R and team are very cooperative. Dr.Abhijeet was very helpful and did a good job on short time on RCT. Also promised expeditious treatment next week to complete the same. Thanks 👍

M A Narsimhan
09:32 19 Sep 20

abi Abhikkd
07:19 18 Sep 20
I got my teeth whitening and alignment (aligners) done by Dr. Abhijith recently .Being from a media background, it is important for me to maintain the upkeep of my oral health.Dr. Abhijith took great care during the entire process and made sure the entire treatment was painless.I would highly recommend his professional services for any dental procedure like RCT/aesthetic dentistry etc.

Sanjana Chidanand
11:37 29 Aug 20
Good experience with doctor

sreenivas ks
12:41 12 Aug 20
Good services good Dr.s I recommend Sabka Dentist to everyone for their Dental services for implants RC and all kinds related to your oral care

Very nice treatment..Doctor's n staff are very humble n good..Perfect clinic for dental..

Anand Nandi
13:14 04 Aug 20
Nicely suggested how to breash the teeth to my son. Thanks.

shantesh angadi
15:09 22 Jul 20
I was treated for root canal by Dr Abhijeet and I have experienced very comfortable and painless treatment, Dr Abhijeet is very polite and humble.Prior treatment he explained me regarding the condition of my tooth and what treatment is necessary in technical way.I appreciate his high skill and recomend to my friends to Sabka dentist

Venkat Upadhyay
12:01 07 Jul 20
I was sufering from a severe pain in left teeth almost seen 2 doctors no use in sabka dentists dr abhijith were treated realy well of pain they way he speaks with the patient and in the treatment also with the patient's he treated i realy out off pain thanks to dr abhijith and tonthe receptionist also

Syed Sameena
12:38 03 Jul 20
A team of sabka dentist is very professional & very hygiene while dealing with the patient .A big thanks to Dr.Abhijith.M.R for the treatment & supportive staff ....It was great experience throughout the treatment ...Thank you

Harasn singh Honey singh
10:53 27 Jun 20
It took 3 years for me to remove braces. Almost 3 doctors were changed, but the treatment was same and I'm happy with it. Trust me initially I was worried about the treatment once the doctor got changed. They have a clear document of each patient. The clinic is clean and hygienic. Finally I have a happy smile now😁

lahari Acharya
14:54 23 Jun 20
So fast and good service, I am happy with the service wt they are giving, tq Sabka dentist to making me smile again

dolly appu
05:33 09 Jun 20
Genuine treatment with affordable package.


Saurav b yo yo
15:26 09 Mar 20
The dentists here will never get tired of explaining to you what is the treatment and why its being done, the rates are the best as other places are very expensive. Please visit this place for all your dental solutions

Pawan Raju
06:53 02 Mar 20
I am so glad that,I had received good service and treatment from sabka dentist. And the staffs are so friendly with the patients. Especially the doctors are so good. Am happy with their service😇

Deepa Vilvan
12:43 29 Feb 20
I did RCT treatment for my wife and it was very good treatment. Dr. Abhijit was friendly and Experience Dentist I seen ever. And also staff was helping and supporting nature.

Girish Kulkarni
12:16 29 Feb 20
Happiee with treatment..friendly staff

Soumya Basavaraju
09:13 29 Feb 20
Very Nice treatment.My father underwent cleaning process, he was very much satisfied by their work

KSHAMA SHANKAR
13:53 18 Feb 20
Very skilled doctor. Extraction and filling was done smoothly. I strongly recommend Dr. Abhijit

Excellence! Awesome service 🙏

Gurudutt Nagarkar
09:33 30 Dec 19
It's very good staff and service also.....

Christopher Benny
15:10 29 Dec 19
It's very good and excellent

Amul Raj A
08:22 28 Dec 19
I am very happy with the service and the treatment at sabka dentist. The doctor properly guided and convinced me for the treatment. The rates are also very reasonable

Venkatesh Murthy
08:31 13 Dec 19
It was fantastic to visit ... Doctor and staffs are very friendly ... Treatment is Superb...Cost is not so high and genuine

Priya ranjan Shrivastwa
06:37 22 Oct 19
The treatment is very good ...for all kind of dental treatment sabka dentist is the 1st. My friends and their parents had suggested me to get the treatment.i had been scalling thy have gave their 💯% ....i have already gone and checked my tooth's they had taken a good care and cleaned it after the treatment in any of the clinic they don't use any of the flavour to apply for tooth's but especially in sabka they apply a flovour to the teeth for best teeth cleaning...and Im satisfied by their treatment... Even I have suggested my friendsThank you sabka and Dr.Abhijith🙏

Sudha Srinivas
15:54 20 Oct 19
Treatment was done wit atmost care by doctors!! Happy n satisfied with their work.. 😊

Ashwini Ashika
12:14 04 Oct 19
Surprise only Rs.100 for cleaning teeth.

Sandeep agrahari
19:12 30 Sep 19
The services are absalutely good,and the doctors are very descent and responsible.

Mithun Sarma
14:35 27 Sep 19

Sanjay Sanju
07:13 17 Sep 19
Quick response & had very good service, Dentists are very knowledgeable, Very reasonable price

Good treatment done.. Please visit once.

Arun Shetty
17:50 31 Aug 19
I was highly satisfied with the professional treatment and positive teamwork at this dental clinic. Inspite of constraint of time on my side, the team of doctors responded very professionally and could complete the challenging task with immaculate perfection. Efforts of Dr. Abhijith and Dr. Santhosh were highly praiseworthy. I would strongly recommend this clinic to all looking for a professional dental clinic.

DS Muralidhar
16:35 30 Aug 19
I have Very good experience from sabka. I felt very comfortable in conveying my issues to the doctor.

Dr Greeshma did a great job and explained best method of brushing teeth.


It was an alluring experience visiting here. The staff and doctors were cordial. Dr. Abhijit, Dr. Radha done the whole process in a scant amount of time.

Shreyansh Rathore
09:02 16 Aug 19
Dr. Abhijit thank you very much! A very professional doctor who provides painless treatment.

Annapurna Hegde
16:40 10 Aug 19

It's one of the best 👌👌nice service...treatment was very good., they have done nice smile adjustment..thank you👌👌☺️☺️💓

Mahesh Gowda
11:57 07 Jun 19
Good experience.i got my tooth cleaning done here.excellent people.great professionalism.highly recommended.

sathvik kashyap
04:58 10 Feb 19
Dr.Nikhila Kashyap amazing consultation given by her in the clinic .I recommend people to visit Sabka dental to know about your oral issues.i had an amazing experience thank you Nikhila God bless you. Free first consultation has been done .

Herbalife coach and distributor Anusha
10:32 01 Dec 18

[DG] Sheik
09:42 07 Aug 18
Good Teeth, Good Food, Good Medication Sabkaaaa Dentist, Is The One.😀

Shiva kumar
12:50 09 Mar 18
Polite and helpful staff.Dr. Radha is extremely helpful and takes care of the patient amazingly .

Khushboo Pandey
09:32 13 Jan 18
Amazingly done the job. very professional. and friendly and advised correctly.

Shreya Shah
14:17 28 Dec 17
it was nice getting treatment done here..it was also a smooth experience in my treatment

I had came in for a midline shift (upper lip) with diastema however they promised saying midline shift with upper lip will be corrected but later said lip shift cant be corrected but spacing is almost closed and all credit goes to Dr Shreyas as he explained only spacing can be corrected and am still on treatment and progress is good and with better guidance from Dr Shreyas. Thank you

rajesh kumar rajeshkumar
11:46 04 Oct 17
Im very glad that i got my braces done here. A doctor who is very friendly and caring.

Malleshwaram sabkadentist has got a good team with Dr. Shreyas. I got a well brace treatment here, where they used to call me up for regular checkups... Thanks for the best service.. Hope it continues..Yash (Manoj G K)

Excellent service and quite co operative staff

Atha Razvi
12:44 25 Sep 17
It's been a good experience and I recommend any person with who have any dental problem.

prashanth bs
15:23 23 Sep 17
I had an excellent experience at Sabka dentish, Malleshwaram branch in Bangalore.

Nikhil Kumar M
15:05 23 Sep 17
honest treatment opinion, got treated gently by Dr Pravitra. i would definitely recommend sabka dentist

good staff response and good cared taking by doctor ill end of your treatment

Ajith Ajith
14:14 23 Sep 17
Nice service doctors are good

Vivek Kumar
14:02 23 Sep 17
Best care and advice given to the patients and friendly doctors.

nice service...treatment was very good., they have done nice smile adjustment..thank you

Supriya Gondi
12:04 19 Sep 17
I underwent cleaning at this clinic . Dr Isha did my treatment and it was done very meticulously without any pain. I would definitely recommend this clinic .

Kunal Bhansali
05:32 16 Sep 17
The experience with "Sabka dentist " was really amazing . I had a painless root canal treatment and cap done by Dr. Radha.Thank you very much for making my smile look cute :)

Gowda Rupa
09:13 15 Sep 17
I had a very good experience at the clinic. I got my filling done from Dr Radha . Procedure was very comfortable and done efficiently.

Isha Sanghvi
13:27 14 Sep 17

Ganesh Krishna Soordelu
04:25 31 Aug 16