Dental Clinic in Malleshwaram
Address: No.58, Ground Floor, 6th Cross, Next to A2B, Sampige Road, Malleshwaram, Bengaluru, Karnataka 560003
Monday – Saturday 11 AM – 8 PM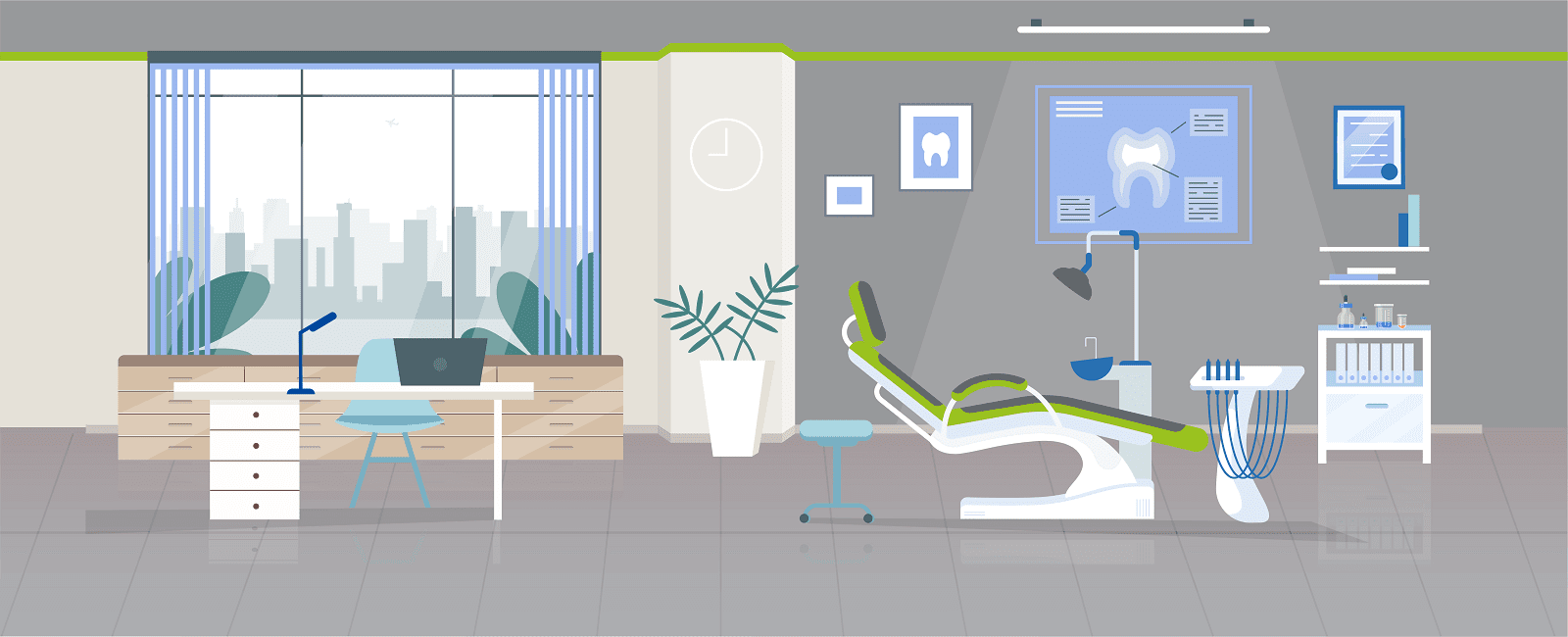 About Sabka Dentist Dental Clinic in Malleshwaram
Providing our patients with the positive space of dentistry, Sabka Dentist is the right choice to get dental treatment done in the right way.
Sabka Dentist Bangalore, dentist in Malleswaram provides our patient with the ideal choice of dental treatments under one roof. We aim in giving and serving our patients with the variants choice of dental treatments by using the modern appliances of dentistry.
Dentistry has changed the traditional means of treatments in a modern way. Modern dentistry is introduced with painless and less wasting of time.
Sabka Dentist in Malleswaram, Bangalore is a sophisticated dental clinic that stands out to be unique from other dental clinics. Now the question arises, how Sabka Dentist is unique from other dental clinic?
Well here is the answer, Free consultation from our expert dentists, Free dental checkup that gives the results to your oral health, free X-rays to know the internal oral problem if necessary and EMI option on selected treatments to make your dental treatment affordable to pay.
Hence, if you don't feel anything is wrong with your oral health, or you feel it, Just visit Sabka Dentist to know the best about your oral health. Sabka Dentist will guide you in every aspect of maintaining oral health.
With a great revolution from traditional dentistry to modern dentistry, Sabka Dentist has efficiently adapted the changing dentistry methodology. Our dental experts who are called as dentists have given their 100% efforts of treating the patients with the right treatment.
They are been preferred on the basis of their knowledge, efforts, skills, experience, and education in dentistry. Not only to the extent of giving the treatment they are also been hired for training the junior dentists and sharing the drastic knowledge of dentistry.
At Sabka Dentist in Malleshwaram, we have different types of dentists from general dentistry to Endodontist, orthodontist, implantologist, periodontist, and periodontist.
Treatment Offered at Sabka Dentist, Malleswaram, Bangalore
Dental checkup and consultation-

Making it very easy and convenient for all the patients, Sabka Dentist is the only best dental clinic in Malleswaram, Bangalore that provides patients with free consultation along with free dental check-up. The dental experts will give a precise guidelines to the clients about the treatments that has to be done.
X-rays-It is a methodology used to check the internal problem of the teeth. X- ray is done only if it is consulted by the dentist. It gives the dentist an idea about the internal dental problem that is going on inside the mouth. Sabka Dentist also provides X- rays for free of cost. Hence, Sabka Dentist is the only dental clinic that provides patients with the best dental treatment.
Dental implant-Worried about the gap that is caused due to the loss of teeth, injury, or accident and want a proper solution of filling the gap from the replacement? Dental implant is the only procedure that will replace the gap by using an artificial tooth. Dental implant is favoured by completing the socket and correcting the appearance of the teeth. The procedure of replacement involves the inciting a screw into the jaw bone covering with an abutment made up of titanium and covering the gap with an artificial tooth.
Root canal treatment-

This is a procedure of eliminating the infected blood vessel or a nerve from the pulp of the tooth and making it infection free . The infection that is not solved before goes deep down the nerve of the root and increase the disease by spreading. The root canal treatment involves the procedure of cleaning the infection efficiently and replacing it with a rubber like material called gutta- percha.
Dental crown-It is simply a replacement of cracked, or missing tooth with a cap or a crown that makes the biting process easy and alters the overall appearance. The crown or a cap that is used as a replacement gives a feel of real teeth, because it is designed in that shape. Metal, ceramic, PFM, and all- metal are various types of dental crown. Out of all the crowns Zirconium a metal type crown is the cheapest one.
Braces treatment-Braces treatment also professionally called as orthodontic treatment is the procedure of changing the misaligned teeth to the aligned teeth by using different appliances of the treatment. Rubber bands, different type of string material and brackets are the components of correcting the wrong positioning of the teeth. In the procedure of this treatment from the set of the teeth an extra tooth that is creating chaos is removed from making plenty of room for the teeth to set properly.
Teeth cleaning-Due to over consumption of sugary and junk food teeth are highly targeted of getting infected. Normal brushing, flossing, and rising won't help to get rid of the substances called plaques and tartar. Hence, professional cleaning at Sabka Dentist will help to get rid of the sticky substance that is formed due to improper caring of the oral health.
Cosmetic dentistry-It is a medium that works towards the improvement of the dental appearance with a usage of modern methodology of dentistry. Usually cosmetic dentistry involves whitening of teeth, dental veneers, bonding, and laser treatment.
How can Sabka Dentist help?
Sabka dentist is the finest institutions to experience the best dental treatment across Mumbai, Pune, Surat, Bangalore, and Ahmedabad. It has spread the knowledge about the dental health in more than 100 cities across the heart of india.
The services of Sabka Dentist has extended to the level from traditional dentistry to Modern dentistry as our well trained doctors has adapted the means of modern dentistry. Their knowledge and skills have made them unique in treating the dental problems according to their experience.
Their promise of serving the best dental treatment at an affordable price has given the growth to their ethics of being the most qualified dental clinics across the city of Malleswaram in Bangalore. Excellence in using the modern technology of dentistry it has also played the role of serving the efficient treatment to the customer.
Tell me more about Sabka Dentist, Malleshwaram
If you are particular about your dental health care, you must pick the best when it pertains to dentistry checkups and treatments. Sabka Dentist is frequently ranked as among the best dental clinics in Malleswaram, Bangalore.
At Sabka Dentist, people not only get top class treatment for their oral concerns but will also get to experience one of the greatest in-clinic patient experience across India.
Irrespective of the background or occupation of an individual, we make certain that all our patients feel at ease and experience no concerns when approaching or conveying their oral problems across to our dentists.
We are among the top dental clinic chains in Malleswaram, Bangalore, and have a legacy that is unrivaled by any other dental clinic in Malleswaram, Bangalore, India. Our dentists are some of the best dentists in Malleswaram, Bangalore.
Sabka Dentist consistently makes it to the list of best dental hospitals in Malleswaram, Bangalore, owing to our amazing team of dental specialists and surgeons, and cutting edge facilities within our dental clinics.
Sabka Dentist was founded way back in October 2010, with a single facility in Vile Parle. Currently, we have grown to around more than 100 clinics in Mumbai, Pune, Ahmedabad, Surat, Bangalore, Navi Mumbai, Thane.
Our team works to encourage better dental health and aid people today to feel and look good and proudly carry their smiles. No wonder, resulting from our team's determination and vision to help spread smiles across the world, we have consistently managed to get on the list of top dental hospitals in Malleswaram, Bangalore.
So, next time you plan to visit a 'teeth hospital in Malleswaram', Bangalore, we should be at the top of your list of dental hospitals in Malleswaram, Bangalore.
Consider us your own 'Apna Dentist'; our dentists are undoubtedly some of the best dentists in Malleswaram, Bangalore, and we can help you with your dental concerns so that you can carry on and spread joy and happiness across with your enchanting smile.
Professional , organized & highly skilled doctor and friendly staff ! Positive experience & super efficient with my complete treatment done in sabka dentist Malleshwaram , feeling happy nd highly recommended to others

Tharini 111
11:53 19 May 22
Hello,I made a quick appointment to get a Dentist's advice since I feel like I am needing a smile correction. The Dentist reviewed the condition & explained me comprehensively which was pretty practical & sensible.Looking forward to refer to closed circle for their Dental related problems :)

Ashish Yadav
16:58 23 Apr 22
Very good service, quality of service is good, Dental doctor s so generous and does the job without any pain

sharukh pasha
14:22 19 Apr 22
Very good service by staff

VITTAL B M
07:25 11 Apr 22
Felt at ease listening to the advice given by the lady dentist. Fixed up an appointment for a implant next week. Superb professional job with an humane touch.

pramod savur
13:39 16 Mar 22
Good experience the staff explained me everything neatly when I told about my problem

kaushik M (1st Bsc Ecs)
12:43 24 Feb 22
We have reached the clinic after the appointed time, but was attended well even after the clinic timings. She also attended another person without any appointment after that... 👏

nazeem raheem
07:53 12 Feb 22

bhaskar bs
14:58 10 Feb 22
Dr are very nice and polite..they explain treatment in detail ....very happy

Bhoomika Sachdev
11:35 28 Jan 22
The clinic is very good doctors are very efficient in what they do and they are very straight forward with their answers which I like about them I actually go for a monthly checkup and for that I have to travel for 20km but it's worth it trust me you should be not worried when visiting this place for your dental issues I completely give them a 5 star rating!!!!!

Vikas Chaudhri
08:53 06 Dec 21
Excellent service. Polite doctor and staff.

I took the orthodontic treatment and it was very satisfying and indeed a great experience with the sabka dentist doctors and the team. I would definitely recommend to visit Sabka dentist and keep your dental healthy and hygiene.

nagraj vijay seraigar
07:57 19 Nov 21
Nice experience with few adjustments.... Thanks to Dr. Abhijith and ortho doctor for friendly nature and understanding the scenario.... 😊

Srinivas Raju
04:42 09 Nov 21
Professional dental care ambassador for needy people

suresh kumar
07:22 16 Oct 21
One of the best dental clinic and friendly doctors.

Naveen Acharya
12:18 22 Sep 21
Very prompt in maintaining as per the appointment given; professional and courteous service. Clarified all queries.

Janakiram Duraiswami
09:17 17 Sep 21
It was an awesome experience being to Saba dentist.The Doctor/Dentist was very good at the job and polite even other staff was also very co operative .tottaly a good place to be treated but little costly.

One of the best dental clinic., The doctor are very supportive..Just got my braces from this dental ..till now good experience ..😊

Praveen Kumar
10:49 02 Sep 21
Dr.Abhijeet M R and team are very cooperative. Dr.Abhijeet was very helpful and did a good job on short time on RCT. Also promised expeditious treatment next week to complete the same. Thanks 👍

M A Narsimhan
05:46 08 Aug 21
This is my 5th visit. I am totally satisfied with the treatment.

Kishore Chetty Venkateshwarlu
13:20 28 Jul 21
They were very clear and straightforward explained what problem I have with my teeth and then what treatment should be done. It is all on us if we want to go with that treatment or not. I liked being there and had a good experience.

Pragathi Ram
15:31 26 Jul 21
Dr. Abhijeet is experienced and very good at treating patient and makes patient very comfortable by explaining the problem.Thanks

kushal raj
11:09 20 Jul 21
Frankly speaking the place is patient friendly. They suggest the best course to be followed in order give all new look to your teeth

deepak kumar
14:48 09 Jul 21
I was welcomed by a nice girl who was so simple, unassuming, not dressed like with all costly uniform's but she was very dutyfull, & exactly knew what's her responsibility, when my turn came was sent inside the chamber where i saw a hansome bearded Dental Doctor who Hail's from Western Ghat's hence very charming, handsome, was very cool and behaved with concern and with lot of patience asked my teeth problem, tested it with care, and also gave a wonderful possible solution to meet the expenses with certain legal ides of medical insurance's which could help me to save some money, the Doctor also asked me to contact him if any suggestions needed to solve both Teeth problem & Fees problem, hence, it was a pleasant feeling to visit Sabka Dentist at Mallesgwaram 👍👏👌🌹

Narayanaswamy K N
14:24 26 Jun 21
Analysed and explained the problem with my tooth convincingly.

Roopa shree
12:01 25 Jun 21
I met with an accident & I have get 4 teeth Root canal done . Doctor Abhijit and Santhosh are so experienced that they can treat any problem easily and painless.The doctors are very helpful , and experts in treating. The staff are always smiling.The cost is worth the treatment , I recommend all who r going through this review must visit sabka.

Karthik A Shet
01:37 21 Jun 21
I Went for root canal treatment. Good service by Dr.Abhijeet

A . Deepthi
11:59 18 Jun 21
Good Service given by the staff. I would recommend this place to my friends who wants to undergo any treatments!!

Aishwarya Mohan
14:44 07 Apr 21
Dr.Abhijit... well experienced n well qualified doctor . . .he ll suggest wt u exactly required, no extra treatment to grab money... Overall good experience... Ll visit again soon...


budhi rana
07:24 01 Mar 21
It was very good experience to visit clinic today. Nice doctor giving very good treatment.

rathan kumar
14:33 27 Feb 21
They care us like their family. Dr. Abhijeet is very supportive gentleman. Very friendly team

RANJIT SHETTY
05:24 21 Feb 21
Very professional and approachable. Good service.

Hrithika M
09:58 15 Feb 21
Nice place to consult for dental care. .!!

Mahammadaslam Mujawar
17:35 12 Feb 21
Amazing experienceStaffs are very interactiveGood hospitality

Megha Gowda
09:54 06 Feb 21
Good information given by the doctor, was polite and humble and best thing is if you are visiting for the first time is absolutely free of cost..! So please do visit the clinic once as an oral check up and know ur tooth issues so can be treated in early stage..! Thank you😉


I had been for braces got good job done from doctors an they explanation was also so clear that I had no confusion... doc mr. Kiran an his team deserve all over 10star ratings

Sweety Jain
10:10 24 Dec 20
I was treated for a root canal and tooth extraction by Dr. Abhijeet and Dr.Greeshma I have experienced very comfortable and painless treatment, both are very polite,humble, and knowledgable.And the best part here is before starting the treatment they explained to me what is the cause of the problem in detail and after treatment how to take care and all...I visited a total of 7 number times for my complete treatment and the waiting time was hardly 5-10 minutes.#Value for money#Completely satisfied.Thank you Sabka dentist and team(Malleshwaram)

khuteja Sarwath
12:15 30 Nov 20
Excellent and well trained doctor with good patiency .One of the best dental clinics in Malleshwarm.

Sini Varghese
02:23 07 Oct 20
sabka dentist supper dentist


abi Abhikkd
07:19 18 Sep 20
I got my teeth whitening and alignment (aligners) done by Dr. Abhijith recently .Being from a media background, it is important for me to maintain the upkeep of my oral health.Dr. Abhijith took great care during the entire process and made sure the entire treatment was painless.I would highly recommend his professional services for any dental procedure like RCT/aesthetic dentistry etc.

Sanjana Chidanand
11:37 29 Aug 20
Good services good Dr.s I recommend Sabka Dentist to everyone for their Dental services for implants RC and all kinds related to your oral care

Very nice treatment..Doctor's n staff are very humble n good..Perfect clinic for dental..

Anand Nandi
13:14 04 Aug 20
Nicely suggested how to breash the teeth to my son. Thanks.

shantesh angadi
15:09 22 Jul 20
I was treated for root canal by Dr Abhijeet and I have experienced very comfortable and painless treatment, Dr Abhijeet is very polite and humble.Prior treatment he explained me regarding the condition of my tooth and what treatment is necessary in technical way.I appreciate his high skill and recomend to my friends to Sabka dentist

Venkat Upadhyay
12:01 07 Jul 20
I was sufering from a severe pain in left teeth almost seen 2 doctors no use in sabka dentists dr abhijith were treated realy well of pain they way he speaks with the patient and in the treatment also with the patient's he treated i realy out off pain thanks to dr abhijith and tonthe receptionist also

Syed Sameena
12:38 03 Jul 20
It took 3 years for me to remove braces. Almost 3 doctors were changed, but the treatment was same and I'm happy with it. Trust me initially I was worried about the treatment once the doctor got changed. They have a clear document of each patient. The clinic is clean and hygienic. Finally I have a happy smile now😁

lahari Acharya
14:54 23 Jun 20
So fast and good service, I am happy with the service wt they are giving, tq Sabka dentist to making me smile again

TEJASHWINI GOWDA
05:33 09 Jun 20
Genuine treatment with affordable package.