Sabka Dentist in Ahmedabad guarantees to deliver high-quality dental treatments in an orderly and hygienic environment. Our Dentist in Ahmedabad provides all kinds of dental treatments which include cosmetic, implant, conventional and preventive dentistry.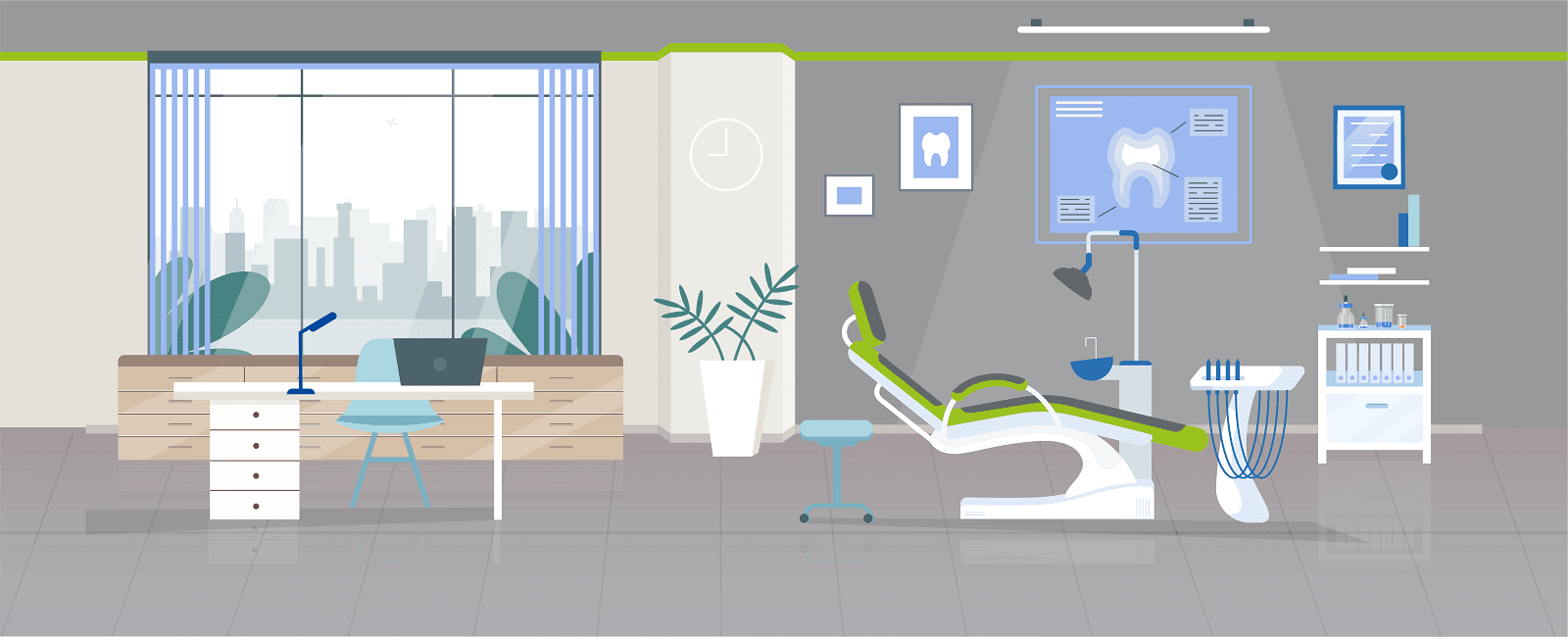 About Sabka Dentist in Ahmedabad
Sabka Dentist in Ahmedabad guarantees to deliver high-quality dental treatments in an orderly and hygienic environment. Our Dentist in Ahmedabad provides all kinds of dental treatments which include cosmetic, implant, conventional and preventive dentistry.
We try to make dentistry available and accessible for the common man at affordable fees. Our Dentists in Ahmedabad are dedicated to quality care, a relaxing experience and putting our patient's needs as a priority. We practice advanced dental techniques to protect, maintain, improve and create beautiful smiles for all.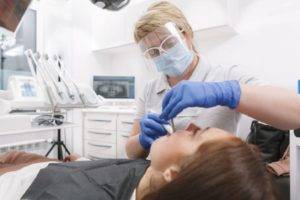 At Sabka Dentist in Ahmedabad, we make dental treatment accessible to all, by innovatively engaging with consumer finance companies for easy payment options and also with banks to provide dental treatments which can also be paid in 0% interest EMI OPTIONS.
Our Sabka Dentist in Ahmedabad is designed for patients who need specialized or customized, quality dental care with international standards.
We are equipped with advanced high-tech equipment, high-quality sterilization standards, and with our well-experienced dentists, you can be assured that your dental visit will be performed in an efficient, timely and safe manner.
We have our specific technique of treatment wherein we aim to provide patients with complete information regarding the treatment offered.
Sabka Dentist in Ahmedabad dental, staff is composed of top dentists, providing general dentistry, periodontics (gum treatment), endodontics (root canal therapy), orthodontics (braces), and cosmetic dental treatments including porcelain veneers and dental implants.
We have a full range of well-trained auxiliary dental staff who consistently and strives to provide each patient with personalized and attentive dental care and the opportunity to improve dental health, with an emphasis on prevention.
With this, we are top-notch in maintaining oral health care. We aim to be the best dentists in Ahmedabad with the highest standard treatments by creating a friendly and healthy environment with our patient's comfort and satisfaction.We treat patient's needs as top priority.
Treatments offered at Sabka Dentist in Ahmedabad:
Scaling / Cleaning:

Scaling is recommended when your suffering from mild to medium level of gum disease. Scaling also helps to prevent tooth loss. This helps in removing plaque and tartar that builds up. The other benefits of Scaling/Cleaning:

Protection to the roots of the teeth
Helps to reduce bad breath.

Filling: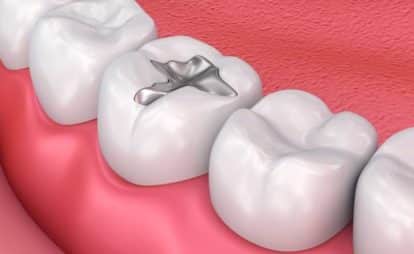 Filling is done to remove the cavity from the decayed tooth portion and fill the area with composite tooth fillings which blends in with the surrounding tooth structure for a natural appearance. Fillings are also used to repair the broken or cracked teeth. However, amalgam fillings or silver fillings are less susceptible to recurrent decay, and they are more durable.
Tooth Extraction:

As a dentist, we aim to save your natural tooth. However, there could be a variety of reasons for tooth extraction. If a tooth is severely damaged or impacted that may cause trouble for you later on. Tooth extraction can also prevent the spread of tooth decay and infection. In tooth extraction, the tooth is removed from the dental socket area. The tooth is usually removed when there is some crack, decay, or any other sort of damage to the tooth. When the protection of the tooth becomes very difficult, then surgical extraction becomes necessary.

Dentures:

A denture is the removable replacement of missing teeth. Also, complete denture is done when all the teeth are missing. Although partial dentures are used when some natural teeth remain.

Root Canal Treatment: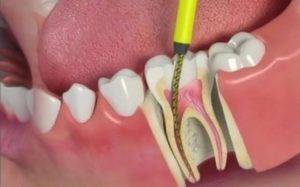 A Root Canal is a treatment to save a natural tooth that is badly decayed or becomes infected. During a root canal procedure, the pulp and nerve are removed and the inside tooth is completely cleaned and sealed.
Crown /Caps/ Bridge:

These are commonly used to restore damaged, decayed or lost tooth structure. A dental crown is a tooth-shaped "cap" that is placed over a damaged tooth to cover to restore its shape, size, strength and improve its appearance.

Children's Dentistry:

A Pedodontist is a specialist in treating children, up to the age of 14 years. Our pediatric at Sabka Dentist in Ahmedabad provides following dental services for children:

root canal for children
pit and fissure sealants
fillings
stainless steel crowns
extractions for loose teeth
space maintainers.
Dental Implants:

Dental implants are a surgical fixture that is placed on a jawbone. A dental implant used to support one or more false teeth or missing teeth. Our dentists in Ahmedabad suggests that missing teeth should be replaced as soon as possible. Otherwise, they shift the surrounding teeth and change the bite of the teeth causing other issues.

Cosmetic Dentistry:


Our Dental Surgeon in Ahmedabad are specialized in all kinds of cosmetic dental services which can help you to improve the aesthetics of your smile: Teeth Whitening, Smile Makeover with Veneers, Fillings, Laser Dentistry, Orthodontic closure of Diastema.
In addition to this, we also coordinate with orthodontists to evaluate if there is a need for habit-breaking appliances (for oral habits like thumb sucking, tongue thrusting, etc).
How to find the right Dentist in Ahmedabad?
Finding the right dentist for you and your family is equally important than finding a physician. Along with your healthcare, one must also take care of their oral health as well. So one should consider a dentist that will be partners in your dental healthcare for the long haul.
Here are 5 tips to find Best Dentist in Ahmedabad:
Convenient location from Office/Home.
Convenient clinic hours as per the availability.
Affordable prices.
Good understanding and communication skills.
Timely treatment.
How Can Sabka Dentist help?
Sabka Dentists in Ahmedabad are experts from the best dental institutes and hospitals in India. Here, we treat all our patients in a unique and safe environment. Our goal is to provide good oral care, which is why we offer all our services at a very affordable cost.
Sabka Dentist is the largest chains of Dental Clinics in India, with 100+ successful centers running in Mumbai, Pune, Surat, Ahmedabad, and Bangalore with a team of 550+ skillful and expert dentists in all domains.
At Sabka Dentist, we believe in creating healthy and beautiful smiles. With all these dental-friendly aspects we believe in providing the best dental solutions to all the dental issues. Our dentist treats each patient with equal care and attention and do timely diagnosis for best results.
We are the best dentists in Ahmedabad and take immense care of their patients and maintain their oral health. Ensuring that their dental health is up to the mark. We also recommend each of our patients take a dental checkup with a dentist at least twice a year to avoid unnecessary pain and dental problems.
Tell me more about Sabka Dentist
If you are one of those individuals who are particular about your dental health care, you must select the best when it involves dentistry checkups and treatments. Dentists from Sabka Dentist are consistently rated as among the best dentists in Ahmedabad.
At Sabka Dentist, people not just receive top class treatment for their oral troubles, but also get to enjoy among the best in-clinic patient experience across India. Irrespective of the background or profession of an individual, we ensure that all of our patients feel at ease and experience absolutely no issues when approaching or conveying their dental complications to our dental specialists. Our dentists are amongst the top dentists in Ahmedabad.
Dentists from Sabka Dentist often make it to the list of dentists in Ahmedabad. We have an excellent team of dental experts and doctors, and cutting-edge facilities within our dental clinics. Sabka Dentist was founded way back in October 2010, with a single facility in Vile Parle.
Currently, we have grown to around more than 100 clinics in Mumbai, Pune, Ahmedabad, Surat, Bangalore, Navi Mumbai, and Thane. Our team at Sabka Dentist works to encourage better dental health and aid individuals to really feel and look good and proudly carry their smiles.
No wonder, resulting from our team's devotion and the goal to help spread smiles across the world, our dentists have consistently managed to get on the list of best dental surgeons in Ahmedabad. We have some of the best oral and maxillofacial surgeons in Ahmedabad.
So, next time you plan on visiting a dentist in Ahmedabad, our dentists should be at the top of your list of dentists in Ahmedabad. Consider us your own 'Apna Dentist' or 'My Dentist'; we can help you with your tooth concerns so that you can carry on and spread happiness with your enchanting smile.
Satellite
Shop No 18, F F Dhananjay Tower,V1, B/H 3/B Shyamal Row House,100 Foot Ring Road, Satellite, Ahmedabad 380015.
Bopal
Shop No 213, New York Arcade, Near Bhavya Park, Village-Bopal, Tal-Daskroi, Ahmedabad 380058.
Naranpura
Ground Floor.10, Ratna High Street, Near Vishwesh Tower Naranpura Char Rasta, Osim Hyper Market, Ahmedabad 380012.
Bodakdev
2&3, Upper Level, Akash Towers, Judge's Bungalows Road, Near Chief Justice Bungalow, Bodakdev, Ahmedabad 380054.
Sattadhar
FF/1-Shop,Shantimall, Near Bharat Petrol Pump,Sola Road, Ghatlodia Ahmedbad, 380061.
Shahibaug
Office Unit No 106, 1st Floor, Block C Of Advance Business Park, Opp.Swaminarayan Temple, Shahibaug Road,Ahmedabad-380004.
Maninagar
Shop no 6, Gokul Palace, Maninagar Cross Rd, Balvatika, Maninagar, Ahmedabad, Gujarat 380008.
Isanpur
Shop No A108, Radhekishen Villa Commercial Complex A, Near Jaymala Bus Stop, 132 Ring Road, Isanpur, Ahmedabad 382443.
New CG Road
Shop No 104, 1St Floor, Setu Square, Sona Cross Road, New C G Road, Chandkheda, Ahmedbad -382424.
Manekbaug
Shop No GF/3 Swiss Plaza,Opp: Manekbaug Hall, Ambawadi, Ahmedabad 380015.
New Ranip
Shop No.25,Ground Floor, Indraprasth 9, Opposite Nishan residency, Anand party plot Road, New Ranip, Ahmedabad – 382470.
Vastral
Block – D GF – 6,Pushp Business Campus, Opp.Shiv Shanti Soc., Vastral, Ahmedabad – 380018.
New Chandlodiya
Shop no 7, Shanti Pujya Homes, Near Mangal Shanti Party Plot,, Silver Star Char Rasta, Near Katria Maruti Work Shop, New Chandlodiya, Ahmedabad, Gujarat 382481.
Krishna Nagar
Shop no114,Maruti Plasa, Opp Vijay Park Brts, Behind Prakash Hindi School, Krishna Nagar, Ahmedabad 382345.
Nikol
103, First Floor Sarovar Plaza, 80ft. Ring Road, Gangotri circle, Above Sale India, Nikol, Ahmedabad, Gujarat 382350.
Motera
Shop-104, Nirmalkala, Opp. Sangath Bus Stop, Motera, Ahmedabad 380005