Dental Clinic in Viman Nagar
Address: Shop No. 1, Rosewood Bldg, Wing-B, S. No. 206/1 Plot 45/13, Viman Nagar, Lohegaon, Pune, Maharashtra 411014.
Monday – Saturday 11 AM – 8 PM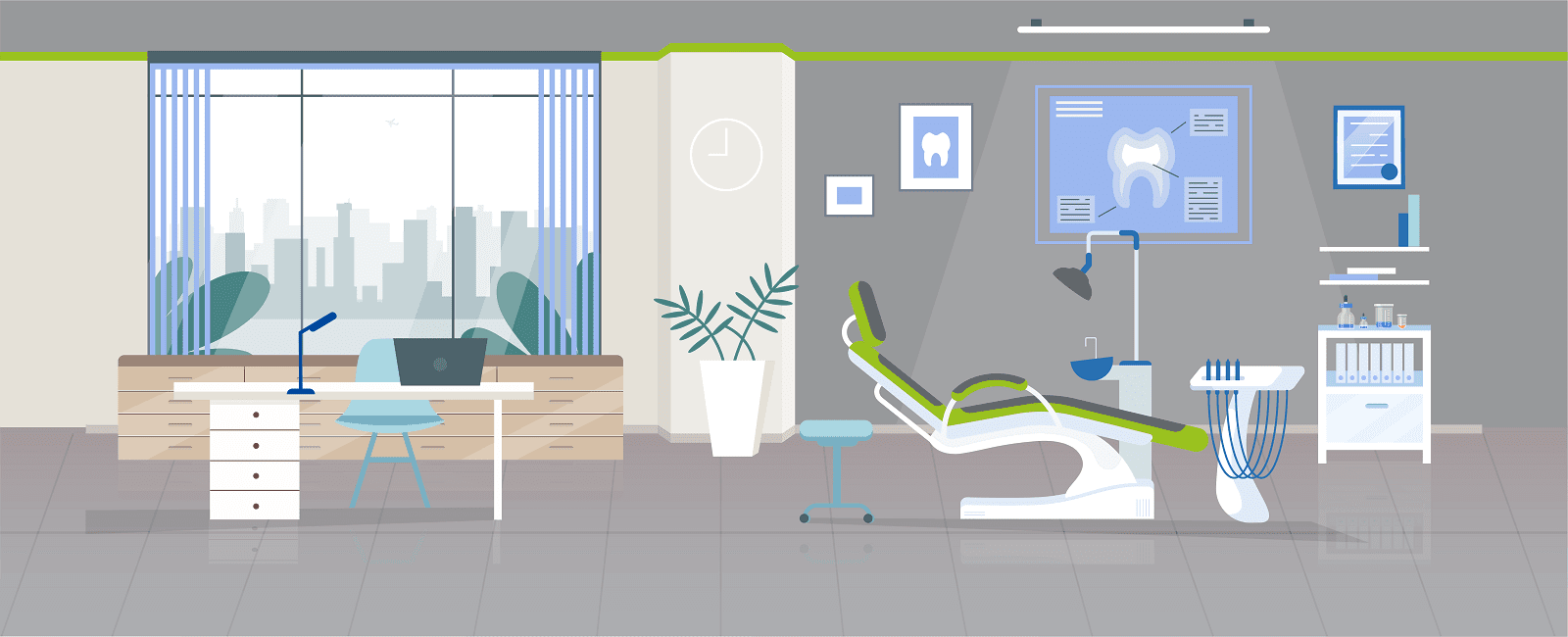 Pratik Nalkande
09:10 15 Apr 21
They are great professional.will guide you with the right advice.you must visit for your dental need.

Anand Verma
09:15 14 Apr 21
Amaing experience while doing treatment here. All doctors are so caring and attetive towards their work.Specially Dr. Divya and Dr. Aditi over there who did my treatment was amazing.Dr. Divya personally keep asking whether there is any problem I am facing during the treatment and suggested me about the care to be taken during this period. Overall I had great experience with clinic, treatment and caring doctors..Thank you very much..😊😊

Prasad Pakale
07:32 02 Apr 21
Great service, Dr. Divya is very calm and transparent with the patients. Great place for dental treatments.

Anukul Tripathi
14:51 11 Mar 21
It's pleasure to go dental clinic.Excellent care from knowledgeable, capable doctors.Friendly staff.They truly care about the patients.

Ganesh Annadate
17:14 03 Mar 21

akash bhandari
14:30 27 Feb 21
खूप छान आणि स्वच्छ क्लीनिक.स्टाफ सुद्धा खूप नम्र आहे.सर्व माहिती आपल्याला समजेल अशा शब्दात समजून सांगतात.Covid-19 बाबतीत सर्व सुरक्षा घेतली जाते.Love it👍👍👍👍👍👍.

Ganesh Gavhane
06:51 27 Feb 21
Excellent experience. Dr Saurabh Shinde was found to be very skilled in profession and exhibited lot of perseverance. He has done very satisfying work in implant and crown work.

Veena Singh
09:13 18 Feb 21
The experience is really good. Dr Divya handled all my treatments and was very cooperative.

Aniket Gunjal
14:31 13 Feb 21
Very friendly staff , Dr Piyush is a skilled dentist. All safety measures are taken

Asmita Punde
11:26 11 Feb 21
Good Service in affordable rateand polite staff.

Vishal Nawale
15:08 30 Jan 21
Freindly & professional atmosphere. Treatment charges are specific and clear. Trusted services...

Manoj Kumar
16:04 29 Jan 21
Dr Divya in Sabka Dentist Viman Nagar is best dentist and ensures that the trearment is done in a timely Manner without any delay's . Staff here is very helpful specially sapna maam and ensures that the appointment is scheduled and managed very well. The place is good and managed very well . Rates are reasonable and I like the fact that there is enough warranty to cover for longer period of time. I am planning to get the treatment for my mother as well from here ..So overall my experience has been 10/10 in last 2 months

Ranjit Nair
14:46 08 Jan 21
Nice hospitality! Had a good check up.

Rutvik Tolbande
12:01 22 Dec 20

Pratik Mohale
07:04 19 Dec 20
Well behaved doctors and proper hygiene at clinic.. I am taking treatment since 2 years and do not have complaints till date.

ISHITA JAIRATH
11:08 25 Nov 20
Service is good & professional, needs to improve on appointment timings which are delayed most of the times

Deepak Kulkarni
12:04 04 Nov 20
Did deep cleaning once, excellent service with at most care.

Nishanth C P
14:03 18 Oct 20
Proper care is taken in the time of corona. Only taking appointments for patients who are in emergency need of dental treatment thats a good initiative. Service is as usual good.

Ashwini Pawar
06:29 10 Oct 20
They did their best despite the pandemic. Hygienic, professional, experienced clinic that I'd definitely recommend!

Sathya Narayanan
20:38 04 Oct 20
Nice environment at the clinic, staff is very nice and very well taken care of patients, they sanitize and sterilize very equipment before use, highly recommended to family and friends. My Treatment was done by Dr. Divya. She is very professional and soft spoken. Explains very well and excellent with dental skills. I am very happy with the overall service and results. Thank you doctor :)Highly recommend.

ChanderShekhar Luhaniwal
15:17 02 Oct 20
Thank you sabka dentist... really appreciate good treatment from all'the doctor....braces whole treatment was awesome.. extremely glad to see my new smile..Many many thanks 😊😊😊

shahin shaikh
16:36 01 Oct 20
Excellent service..Good sanitized environment and hygeine maintained..Friendly staff..Experienced, attentive and informative Dr. ..Would highly recommend anyone for their dental health and treatments

Aquib Kazi
15:13 01 Oct 20
The Treatment is done by highly skilled dentist . Here the professionals put in their 100% for the satisfaction and well being of the patients . I had got the best treatment without any inconvenience . I would love to thank specifically Dr Divya Navsariwala for her approach towards her patients and for her hardwork and caring nature. Thank you so much

arjun Gode
09:21 22 Sep 20
It was a great decision that I started my braces treatment from Sabka dentist. Orthodentist is very professional. I never faced any issue.

Richa Mishra
09:15 22 Sep 20
Undergoing aligner treatment, very much satisfied with services provided.Especially, Dr.Divya is very understanding and helps to answer all queries and supports very well.

honey bhatia
09:08 22 Sep 20
Dr. Divya is very professional and soft spoken. Explains very well and excellent with dental skills. She did my dental treatment and I am very happy with the overall service and results. Thank you doctor :)Highly recommend.

urmi kansaria
08:57 22 Sep 20
Nice environment at the clinic, staff is nice and very well taken care of patients, they sanitize and sterilise very equipment before use plus good for braces treatment, tooth extraction, and other dental problems, highly recommended to family and friends.

jaydeep karle
06:59 22 Sep 20
It's really friendly and professional.

Subhasish Guha
11:27 12 Aug 20

Nishitosh Khod
01:56 24 Jul 20
They are very polite and highly skilled dentists. I love visiting this place. I was anxious about my wisdom tooth removal but certainly I can really on you guys for all my dental needs. 10star! 👍

Jaiveer Singh
07:11 09 Jul 20
The sabka dentist helping was a big help during the pandemic as I could help my relative who was having pain in the gums with the free call and consultation that they provide free of cost. The doctor on the call also suggested medicines too that helped with the pain. Kudos to the team for putting such efforts.

Yash Thakur
16:37 15 Jun 20
The clinic is really good. The Dr who treated me was good helpful and smart too .The only bad thing is that they have so long form to fill which I don't think that it is necessary.Over the treatment was perfect and good thank you

Rakesh Adhav
11:59 16 Mar 20

Yogesh Natikar
09:32 13 Mar 20