Dental Clinic in Rajaji Nagar
Address: Ground Floor, Chirag Plaza, 63-B 10th Main, Ram Mandir Road, 63-B, 10th Main Rd, 4th Block, Rajajinagar, Bengaluru, Karnataka 560010.
Monday – Saturday 11 AM – 8 PM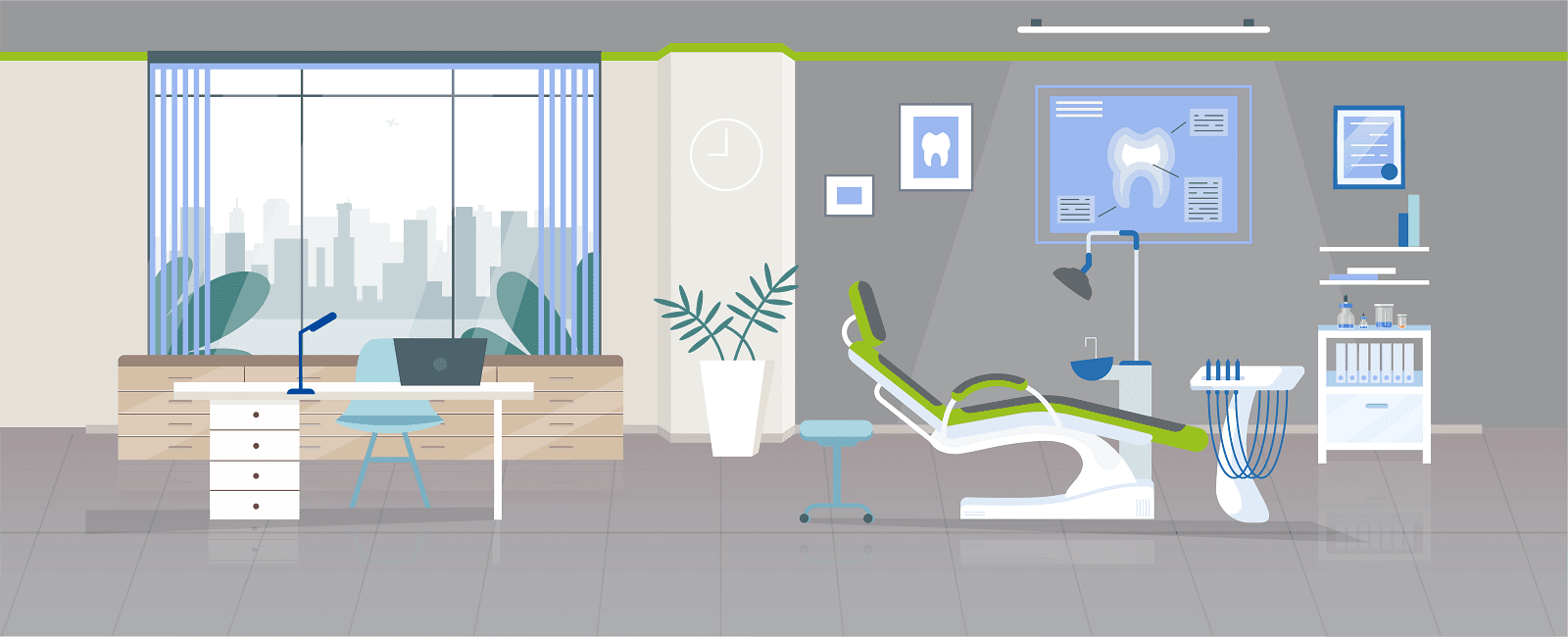 About Sabka Dentist Dental Clinic in Rajaji Nagar
We human beings now live in such a complex environment where everywhere we find that our health is getting affected by polluted air, water , food, environment etc. To address all these problems there are holistic health packages but one organ is often neglected, can you guess which one ?! Hmm ? No ?! We'll tell you, that organ is your teeth.
Yes, your teeth are also one of the most important organs of your body since they enhance your smile, face and good health. We all love to smile, so it's equally important to take care of our teeth in regular teeth.
We feed upon n number of food daily, some are healthy and nutritious while some may bring problems to our health as well as teeth. Even proper brushing techniques are important as wrong ones may lead to decay.
I am sure after getting enlightened about how much your teeth matters, you're looking for the best dental hospital in bangalore rajajinagar right ?! You need not worry at all, Sabka Dentist is at your very own doorstep.
Our story is very simple yet fascinating with lots of struggle. With having only one dental clinic in Vile Parle, Mumbai 9 years ago, Sabka Dentist have come a long way and is now a brand name in dental care in all major cities of India.
You name any city, and we are there to provide you all the latest dental services with utmost warmth and care. We have worked hard to feature in the list of best dental hospitals in Bangalore Rajajinagar.
The dental clinic in Bangalore Rajajinagar, has been tailor made according to the audience of the bangalore. Right from an appointment at very first till the end of your treatment, we ensure you to provide the best and amazing experience of dental care with would be everytime pleasant and with all the warmth.
The Sabka Dentist clinic will always make feel welcomed and you will feel at home. All our staff will take care of your needs and queries. We are here to listen to you patiently and help you with all your dental care needs.
Treatment offered at Sabka Dentist in Bangalore Rajajinagar
We offer a wide variety of services according to our clients and always tailor made according to your needs, have a look at our basketful of services of Sabka Dentist:
Regular Checkups-

Regular dental checkups help you to assess the health of your teeth and identify any potential issues arising and help you as we say" stitch in time saves nine". Even preventive healthcare is at the forefront today as prevention is always better cure.
Dental Implants-In the simplest terms, it helps to get rid of the gaps between your teeth which may be the result of any injury or naturally occurring gaps between your teeth. Dental Implant is the best procedure to get rid of this issue. It's kind of artificial tooth and it can help you bring back your smile to perfection!
Dental Crowns-Often a part of the teeth becomes so brittle that it withers away leaving the teeth in indefinite shape. Experienced such situation? Definitely sometime. To fix this, dental crown is the perfect method which will help you to retrieve the original shape and lustre of your teeth. You feel the same as the original teeth and your crown will be back!
Cosmetic Dentistry-

Everyone loves to a perfect teeth to enhance their smile and look. You too would love to have one. Cosmetic Dentistry is way to achieve perfect teeth shape, size and position. It helps you to maintain the white lustre of your teeth. It perfect way to good and shiny teeth. It uses all modern technology for it.
X-Rays-X-rays are simply electromagnetic radiation, which you provide a digital copy of the internal composition of any organ. X-Rays need to carried out only if our dentist at Sabka dentist recommends to better understand the internal injury of the teeth and diagnosis in a better way. One good news is you need not spend for X-rays, Sabka Dentist provides it free of the cost for their patients. None of the

dental clinic in bangalore

provides such services, so one of the reasons to choose Sabka Dentist always!
Root Canals-It is performed to remove the infected tooth which caused damages due to infection or bacteria. The procedure involves cleaning the canals deep inside the tooth and helps preventing to spread the infection to other parts of the teeth. Don't worry, we know people normally get afraid by hearing root canal, dentists at Sabka Dentist will try and provide you a painless treatment to the maximum.
Dental Cleaning-Improper brushing of the teeth coupled with high sugar and junk food, causes the teeth to get damaged. A professional cleaning is that all you need at regular intervals to keep the teeth away from all these issues.
If any of the services which you wish is not mentioned, please feel free to contact us and avail the information. All the services are tailor made and your minutest queries will be taken care of every time to provide you seamless treatment with a fruitful result.
How to find a dentist in Bangalore Rajajinagar?
Finding a good dentists, is a tiresome task, right ? Well, leave all your worries behind and have a look at some basic guidelines to find a top dentist in bangalore rajajinagar
Match your convenience to visit and clinic timings as well as proximity of the clinic.
Ask your friends and family regarding the clinic's services, staff, hygiene and most importantly the environment.
Check the reviews of other patients on popular platform to gauge whether they follow proper procedures, standards and value for money factor.
Make sure the dentists are well qualified with proper accreditation.
How can Sabka Dentist help ?
If you fall sick, you expect your doctor to provide you the best treatment, right ?! The same way when you trust us with an appointment, we make sure to provide you the world class treatment. We build on that trust, as we understand that you're special and so you deserve the best of the treatment.
The dental clinic in Bangalore Rajajinagar will is equipped with all the latest technology and tools which is required for the proper diagnosis.
Sabka Dentist believes in newest technology to relieve you from your dental problems in minimum waiting policy, with all your minutest details being taken care of. Since, we understand that you time also precious for you. Our staff at the best dental hospital in bangalore, Rajajinagar, will make sure to provide you the best of services.
Are you of the ones who forget follows ups of doctors ?! If yes, then don't even worry about follows ups too, Sabka Dentist will take care of follow ups too in a timely manner so that you complete your treatment in stipulated time with no further delays.
Sabka Dentist has also created a niche by providing world class treatment with economical packages of dental care. Have a look at our packages too, we are sure you won't feel the pinch in your pocket too ! All are affordable within your budget.
The dental clinic in Bangalore Rajajinagar, has bestests of best dentists, as we told you before you're special so you deserve the best of all. Sabka Dentist makes sure to provide you best dentist to see to it that you receive a painless treatment.
The dentists follow a proper procedures with are of best of standards followed worldwide all over. Dentists at Bangalore Rajajinagar understand the significance of hygiene and will provide you best of the treatment.
So, if you're looking for the best teeth hospital in Bangalore Rajajinagar or good dentist in bangalore rajajinagar, Sabka Dentist is the one.
Trust us, we have been serving from 9 years, and we have built upon customer feedback and we have been spreading millions of smile everyday with our fruitful and honest services. Our Vision will always be to serve our customers to have a pampered and pleasant dental treatment.
Next time, whenever you feel to look for a good dentist in Bangalore Rajajinagar, drop by our clinic and be pamper your teeth with our amazing services. We are just a call away for an appointment. Feel free to contact us in any platform. Your smile is very precious, Sabka Dentist will make sure to maintain it always !
Tell me more about Sabka Dentist, Rajaji Nagar
If you are one of those individuals who are particular about your dental hygiene, you must pick the best when it concerns dental care checkups and treatments. Sabka Dentist is consistently graded as among the best dental clinics in Rajaji Nagar, Bangalore.
At Sabka Dentist, patients not just obtain top class treatment for their tooth concerns, but also get to enjoy one of the greatest in-clinic patient experience across India. No matter the background or career of an individual, we ensure that all our patients feel at ease and face absolutely no challenges when approaching or conveying their issues across to our dental specialists.
We are some of the top dental clinic chains in Rajaji Nagar, Bangalore, and have a legacy that is unrivaled by any other dental clinic in Rajaji Nagar, Bangalore, India. Our dentists are some of the best dentists in Rajaji Nagar, Bangalore.
Sabka Dentist consistently makes it to the list of best dental hospital in bangalore in Rajaji Nagar, owing to our wonderful team of dental experts and surgeons, and advanced facilities within our dental clinics.
Sabka Dentist was founded way back in October 2010, with a single clinic in Vile Parle. Currently, we have grown to around more than 100 clinics in Mumbai, Pune, Ahmedabad, Surat, Bangalore, Navi Mumbai, Thane.
Our team works to encourage better dental health and help men, women, and children to truly feel and look good, and proudly carry their smiles. No wonder, resulting from our team's commitment and vision to help spread smiles across the world, we have frequently made it on the list of best dental hospital in bangalore in Rajaji Nagar.
Hence, the next time you plan on visiting a 'teeth hospital in Rajaji Nagar', Bangalore, we should be at the top of your list of the best dental hospital in bangalore in Rajaji Nagar.
Consider us your own 'Apna Dentist'; our dentists are undoubtedly some of the best dentists in Rajaji Nagar, Bangalore, and we can help you with your dental concerns so that you can continue to spread joy and happiness across with your enchanting smile.