Dental Clinic in Vile Parle East
Address: Shop No 8,Narayan Nagar Building, Ramesh Nagar, Hanuman Road, Opposite of Lakme Salon,Vile Parle East , Mumbai, Maharashtra – 400057
Monday – Saturday 11 AM – 8 PM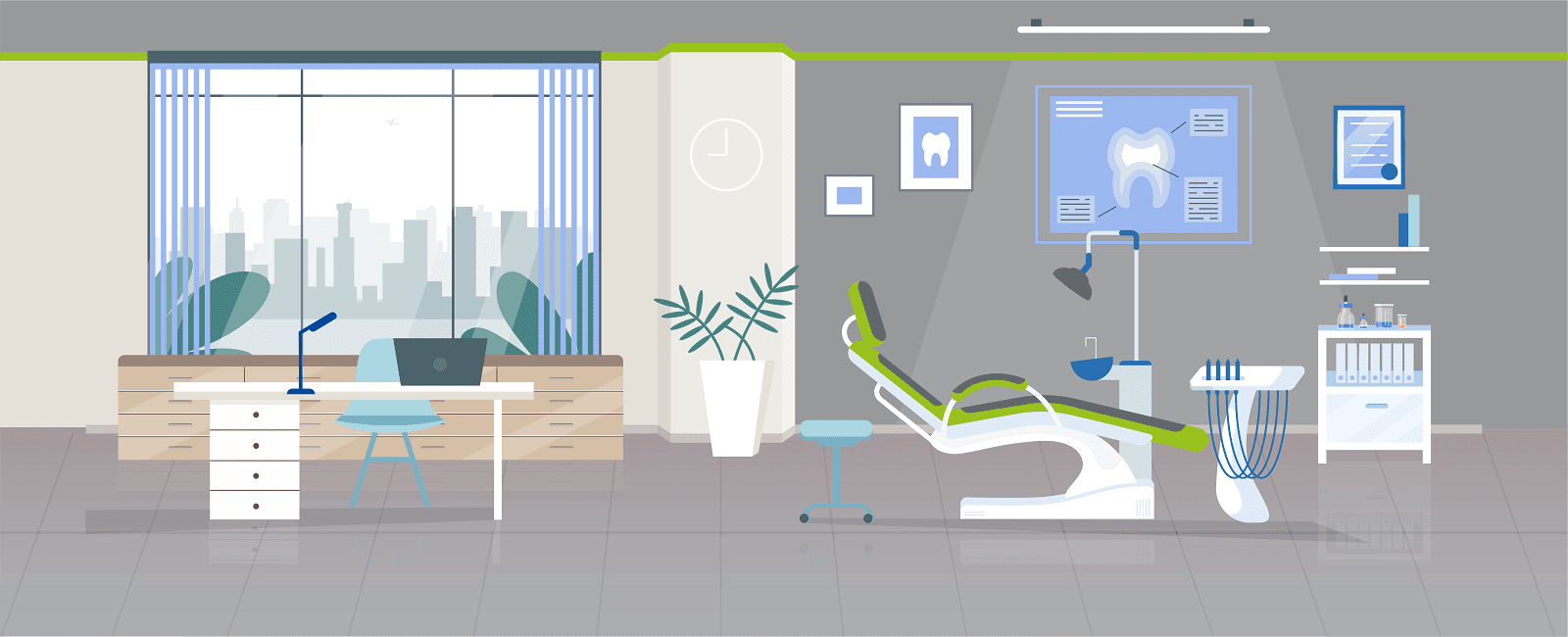 About Sabka Dentist Dental Clinic in Vile Parle East
Sabka Dentist Dental clinic has always been at the forefront of dental healthcare. This clinic is known as one of the best dental clinics in Vile Parle East, which is dedicated to providing high standard dental services at an extremely affordable price range.
Sabka Dentist never compromises with the quality of treatment, so they utilize all the latest dental techniques and technology to make the dental procedures pain-free and comfortable.
Facilities
Dental care has always been ignored in the hustle and bustle of our life. But it is essential to be careful about our dental health. However, even the person who takes care of their teeth daily may also require profesVile Parle Eastal treatment.
So if you are trying to find one such dentist in Vile Parle East who can help you to resolve such conditions, then Sabka Dentist can help you out. The clinic can provide you with the following facilities and treatment options-
Dental Implants–

If you have lost a tooth, then you will probably be considered to undergo implant dentistry. However, the value of the procedure depends on the number of sesVile Parle Easts required, surgeon's fees, tests, dental treatments, and even the anesthesia used. The clinic may also provide you some fascinating affordable packages that include no hidden charges.
Root Canal Treatment–

Root Canal treatment is a crucial dental procedure that helps in preserving a decayed or damaged tooth. If you intend to undergo this dental process, then you must look for an experienced endodontist who can help you to achieve the best result. If you have not yet found any such dentist in Vile Parle East, then you may try and visit Sabka Dentist; this is one of their well-known branches, they have than 500 proficient dentists working in more than 100 clinics around different cities in India.
Conscious sedation- Sabka Dentist is aware of the fact that general anesthesia to execute dental operations is very risky. Keeping this in mind, the clinic provides local anesthesia to their patients so that the patients lose sensation in the area of treatment, but they do not fall asleep. However, it also depends on the treatment as well. As Sabka Dentist is one of the best dental clinics in Vile Parle Eastfor their services, they do not compromise with their treatment quality and give complete transparency to the patients regarding the procedure.
Superb scheduling- Patients who have come a long way and have minimum time are offered the quickest and the most effective treatment plans. The dentists attend them on a priority basis, even on short notice. If you feel impressed with this feature and wish to avail the facility, then you know what you have to do? Just opt for Sabka Dentist, the best dental clinic in Vile Parle East.
Latest equipment and Techniques- Sab ka Dentist makes use of the latest techniques and methods while treating the patients. The dentist keeps themselves updated with all the new technology and upgrade their knowledge and when required.
Patient Care- Sabka Dentist is known for its hospitality. They treat their patients very well. Right from the receptionist to the surgeons, everyone gives the patient complete support throughout their journey in Sabka Dentist.
How to select the right dentist and right clinic?
Have you not been able to find a perfect dentist in Vile Parle East? Then start doing that immediately without waiting for the emergency to arrive. But before you start doing that, it is time for you to consider several factors like the following-
Location and operational hour- When choosing a dentist, make sure that the dental clinic is close to your place or workplace. Most importantly, make sure that the dental clinic will be operational on days and times when you are generally available.
Cost -The cost of different procedures depends on several factors like the surgeon's fees, cost of the tests, medications, anesthesia used, and equipment used. However, Sabka Dentist provides multiple payment options, EMI facilities, and insurance coverage for the patients, which makes it the best dental clinic in Vile Parle East.
Qualification – After you know this is the perfect dentist in Vile Parle Eastfor you, you must mandatorily check the credentials of the dentist. An experienced dentist will never hesitate to show their credentials and pictures of past procedures. If you find the dentist or the staff waiting to answer any of your questions, then you must consider finding another dentist.
How can Sabkka Dentist help?
Sabka Dentist is considered one of the leading dental clinics in Vile Parle East. Wondering why? Because-
The clinic provides the highest standard of treatment at an affordable price.
The dentist and their team are well qualified and skilled.
The clinic is capable of treating any dental issues, even on an urgent basis.
The clinic has secure payment options and easy EMI plans.
Tell me more about Sabka Dentist, Vile Parle East
Tell me more about Sabka Dentist, Vile Parle EastIf you are one of those individuals who are particular about your dental health care, you must select the best when it pertains to dental checkups and treatments. Sabka Dentist is consistently rated as one of the best dental clinics in Vile Parle East, Mumbai.
At Sabka Dentist, people not just receive first-class treatment for their dental problems, but additionally get to enjoy one of the greatest in-clinic patient experience across India.
Regardless of the background or career of an individual, we make sure that all of our patients feel at ease and experience absolutely no concerns when approaching or getting their dental issues across to our dentists.
We are some of the top dental clinic chains in Vile Parle East, Mumbai, and have a legacy that is unparalleled by any other dental clinic in Vile Parle East, Mumbai, India. Our dentists are some of the best dentists in Vile Parle East, Mumbai.
Sabka Dentist consistently makes it to the list of best dental hospitals in Vile Parle East, Mumbai, owing to our great team of dental experts and doctors, and cutting-edge facilities within our dental clinics.
Sabka Dentist was launched back in October 2010, with a single medical clinic in Vile Parle East. Today, we have grown to around more than 100 clinics in Mumbai, Pune, Ahmedabad, Surat, Bangalore, Navi Mumbai, Thane.
Our team works to encourage better dental health and help men, women, and children to truly feel and look good, and proudly carry their smiles. No wonder, resulting from our team's determination and viVile Parle Eastto help spread smiles across the world, we have consistently managed to get to the list of top dental hospitals in Vile Parle East, Mumbai.
So, the next time you want to visit a 'teeth hospital in Vile Parle East, Mumbai, we should be at the top of your list of dental hospitals in Vile Parle East, Mumbai. Consider us your own 'Apna Dentist'; our dentists are undoubtedly some of the best dentists in Vile Parle East, Mumbai, and we can help you with your oral concerns so that you can carry on and spread joy and happiness across with your delightful smile.
Very prompt and professional service.A good experience.

Keith Misquita
15:13 23 May 22
Good service happy with service visited for the checkup staff are friendly .

Archana Bhilare
07:30 14 May 22

Rupa Badad
10:07 10 May 22
A great place to get your teeth checked up . You can book your appointment by calling them or booking it online . The place is located at a good spot . The staff and the doctor are good and cooperative . Prices are reasonable and good .

Marnin D'souza
14:24 03 May 22
Good service visited for the checkup staff and Dr are very co operative receptionist is very helpful guide me to visit the clinic happy with service clinic was clean and hygiene .

Pushpa Khandare
08:44 30 Apr 22
Good service. Very clean and hygienic and they also follow proper sanitization along with safety precautions would recommend to visit .

Rutuja Gurav
12:33 27 Apr 22
Good experience Doctors do a good job recommend all to go to sab ka dentist

Doreen Pereira
11:19 07 Apr 22
Dr has good knowledge about dentistry n friendly advise to take care of tooth cavities n feelings. Cleaned all tooth n filled gaps as well. Dr has good experience.

Prasad Dhawle
09:04 25 Mar 22
good DR and telling all about teath

Abhi Redkar
13:08 23 Mar 22
Good Job and Good Dr.the sae all proper details.

Aditya Jaiswal
13:05 17 Mar 22
Good service done my cleaning happy with staff and Dr .

RAVINDRA KUMAR MISHRA
09:56 17 Mar 22
DR SEEMS TO BE VERY INTELLIGENT I WAS VERY MUCH IMPRESSED ALL MY FUTURE TRETMENT WILL BE DONE WITH YOU ONLY

Harshad Mehta
04:28 15 Mar 22
उत्तम सर्व्हिस, उत्तम सुव्यवस्था, प्रेमळ स्टाफ ह्यामुळे मला सबका डेंटिस्ट ,विलेपार्ले, हनुमान रोड वरील डिस्पेनसरी खूप आवडलीब।जरूर सर्वांनी अनुभव घ्यावा ।

Very good and timely check up done today...It was totally professional.Just amazing guidance from the dentist....Dr. checked all the area's clearly and providef me a very good solution.Everything was very good and affordable place.The machines were of very good quality.Trusted place.

shubham sharma
09:43 05 Mar 22
For the first time we came here in Sabka dentist at Vile Parle,we feel good and we hope that there will be more free dental check again

Tosalin Shira
13:26 02 Mar 22
Good service friendly staff helpful Dr happy with the service would recommend friend family for the check up .

Ruhi Kangutkar
11:17 02 Mar 22
very good , clean & hygenic set up. Doctors who'd attended to me Dr Sonam , Dr Needa & Dr Ashit for placque removal , extraction & surgery have done a great job.

Rajeev Nadkarni
08:15 14 Feb 22
Good service dr and staff are friendly happy with service clinic is clean and well maintained

Bharat Patel
07:56 12 Feb 22

Johnny Changsan
13:49 02 Feb 22
Good service staff are co operative and dr explained in details .

Dhananjay Gupta
08:20 02 Feb 22

Shankar Maisa
06:22 24 Jan 22
It was a great experience.I am already undergoing dental treatment with my regular doctor and he recommended to have dental implant for my 3 teeths, so I visited your clinic and the doctor treated me very well and explained everything in simple terms, why the inplant is necessary and how smoothly it can be done at your clinic.She also explained the cost, ongoing offer and the payment terms.Over all I am happy with my first visit experience and thinking of getting my inplant done at your clinic, subject to further negotiations on the cost.

Sunil Gawane
08:16 22 Jan 22
Good service Dr and staff is very helpful check up is free and Dr explain about my treatment .

Amar Upadhayay
09:19 17 Jan 22

good service helpful staff happy with the service.

suresh sarvi
09:42 29 Dec 21
Good experience friendly staff

Good service very happy with my RCT treatment .

Anand Gupta
07:41 27 Dec 21
Good experience friendly staff would recommend friend family to visit .

Rahul Yadav
10:17 18 Dec 21

Aiyush Pal
08:22 14 Dec 21
Good experience and satisfaction Dr Vidhi at vile east hanuman road did a good job

Jumana Lokhandwala
18:10 11 Dec 21
Accha clinic hai....best part hai ki cleaning hai or accha coordinate kar rahe hai .accha laga visit karke ....

yogita mestry
13:02 09 Dec 21

SY Arts D 523-Rushali Maske
10:51 25 Nov 21
It was a good experience and it's worth the appointment. got to know a lot of information. The staff is really good too! and followed good Covid protocol.

Abraham Fernandes
12:55 18 Nov 21
Good service excellent staff would recommend friendly family.

Ramesh Chodhari
08:13 17 Nov 21
Good service staff is also good and helpful feel very good to visit sabka dentist doctor and receptionist is very coperative

Syed Aslam
14:36 13 Nov 21

The Dentist is excellent at knowing the problems of the patient , proper covid protocols were followed , complete hygiene and great service is their strength , I always had a fear of visiting dentists and this was the first time in my life where I visited one and my fear is gone ... Thanks to Sabka Dentist 😍😍🙌🙌

Yash Mehta
12:56 20 Oct 21
Good service visited for cleanig dr was good staff are very friendly and helpful would visit again for treatment clinic is also clean .

KARAN SHETTY
10:28 14 Oct 21
I have visited at vile parle east branch clinic is clean receptionist is soft spoken and Dr is very helpful explained all thing in details would recommend friend family for the check up at sabka dentist

Akhtar Sayyed
09:19 14 Oct 21
Dr and all staff is very frndly and coperative, feel happy to visit clinic.

Jitendra singh
08:48 30 Sep 21
Dr and staff is soft spoke and very helpfull. Receptionist is also excellent cleanniness in clinic is also best

Tanvi Shinde
08:06 30 Sep 21

Jairaj Tailor
07:22 14 Sep 21
Experience was good friendly staff.

Jayesh Tank
11:52 13 Sep 21
Good service dr and staff are friendly following all covid protocols.

Grishma Sawant
10:32 13 Sep 21
Staff are friendly,Good service ever seen

Nishith Sodha
10:59 08 Sep 21
Good service completed my braces at vile Parle East clinic experience was very good receptionist is very friendly and doctor are amazing follwing all covid protocols, I am very happy with treatment .

Pragati Kijbile
11:50 04 Sep 21
Good experience have started my bracess treatment .satisfied with team of doctors and staff.good clinic with amazing doctor.Would recommend it to everyone.Treatment was painless and good.

Ansh Sunil Jadhav
10:52 03 Sep 21
Good service I am very happy price is affordable would recommend friend family at sabka dentist.

Nidhi Patel
14:31 28 Aug 21

pramod kulkarni Vile Parle.
03:53 28 Aug 21

Manju Rathod
08:35 27 Aug 21
Good service friendly staff following all vivid protocol woul recommend friend family to visit and sabka dentist Dr explained everything very well .

Arbaaz Khan
12:54 26 Aug 21
Good service dr explained well friendly staff following all covid protocol.

Very nice... no pain at all.

Chanda Keskar
09:15 16 Aug 21

Ketan Rajpurohit
12:43 13 Aug 21
Good service I have got my tooth extraction treatment I am very happy price is affordable would recommend friend family at sabka dentist.

Vindresh Yadav
08:31 13 Aug 21

Bhavesh Makwana
06:50 10 Aug 21

Šmãřťy Badal
11:41 07 Aug 21
It's good make u comfortable and affordable

Bharati Purabia
13:27 04 Aug 21
Very good service! Also, quite hygienic and proper sanitisation measures incorporated.

Vinit Dedhia
13:00 04 Aug 21
Amazing services .I got my tooth implant done in one day. I always had fear about visiting a dentist but the staff and doctor change my perception about visiting a dentist following all covid precaution I would recommend my friend to visit at sabka dentist branch .

Zainab Sayyed
17:01 29 Jul 21
Good service staff are very polite visited for check up dr has explained properly will recommend for the check up at sabka dentist following all covid protocols .

lalit yadav
09:37 24 Jul 21

Siddhesh Shinde
12:15 22 Jul 21
Dentist and support Staff is courteous. Staff is highly trained and follows all Covid-19 rules.

Dipak Bhikane
10:57 22 Jul 21

Khushal Shah
10:31 17 Jul 21
Their services are good.. the alingers I'm using are very good.. effective and reasonable.. overall a very good place for your dental treatment

scarlet monteiro
06:47 17 Jul 21

NILESH CHAUGULE
11:37 16 Jul 21
Dr and receptionist are veryhelpful and friendly in nature they follow all covid protocol Would recommend friend family for the treatment at sabka dentist.

Farheen Sayyed
08:45 16 Jul 21