Dental Clinic in Kharghar Sec 20
Shop No-7, Ground Floor, Amrut Dhara Complex, Plot No. 48 Near to Reliance Fresh, Opposite Union Bank of India, Sector 20, Kharghar, Navi Mumbai, Maharashtra 410210.
Monday – Saturday 11 AM – 8 PM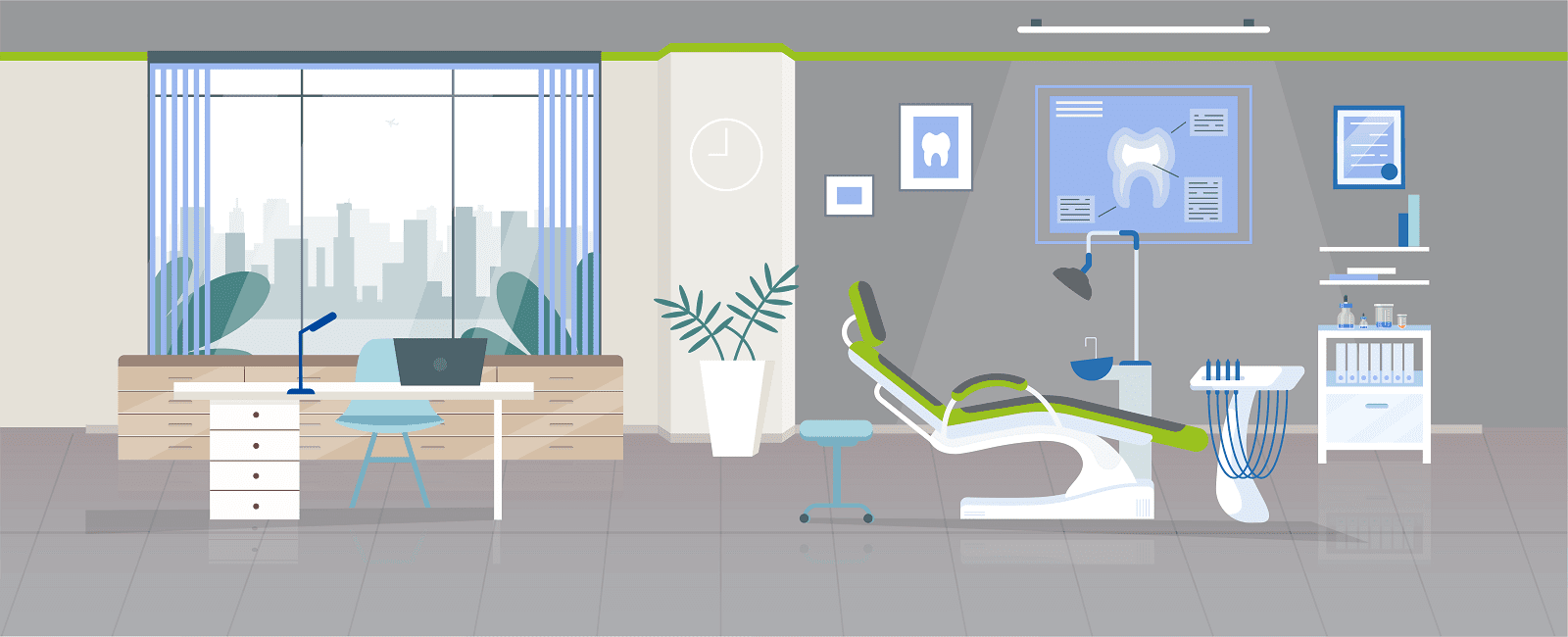 I second the reviews written by other patients as far as Dr.Varsha is concerned. She gives an honest and precise consultation, no beating around the bush. Also, I admire her for putting up with a stubborn patient like myself. Dr. Varsha exudes a vibe of genuiness and she comes across as someone passionate about and honest with her job. May Allah bless her and her team in every step of their way.

Nafees Ahmed
13:19 01 Mar 21
Very nice and efficient doctor Varsha. The treatment for any any problem of teeth is done very effectively. Never faced by any issues after treatment of root canal or filling of teeths.

navpreet singh
12:46 27 Feb 21
Doctors and staff are really kind and helpful here, I am doing my teeth straightening treatment through the SD Aligners in sabka dentist and its going great as of now!

67-Ankita Vyas
15:39 26 Feb 21
Waiting for the past 20minuted inspite of having an appointment, the receptionist is non co orperative. N not even checking with doctors how long will it take.Dr Varsha is great though, good treatment.

Prerana Pathare
06:49 26 Feb 21
Reasonably good services at reasonable prices.

Good quality of treatment I m getting here. I will strongly suggest everyone to visit sabka dentist for treatment. All doctors n satff are very cooperative. . Thank you

vidhya patade
12:56 12 Jan 21
I had to visit  SABKA Dentist sector 20 Kharghar for my various treatment lasting more than 5 weeks during this pandemic time. The clinic fully complies with the govt guidelines and take care at every step . Anybody can visit without fear.Staff are very polite, courteous  and prompt on their follow up diary.Doctors and on call consultants are very friendly and take utmost care especially Dr. Varsha.The only suggestion: the clinic needs a bigger rooms with more spacious Reception, waiting area and treatment/procedure room.

Suresh Iyer
16:09 05 Dec 20
Dr. Varsha is very friendly and knows what she is doing, i feel so comfortable with her.. This clinic is very honest towards there work😇

Saumya singh
09:46 24 Nov 20
Sabka dentist clinic, doing good job i feel satisfied.

singh sachitanand
08:46 04 Nov 20
I am visiting Sabka Dentist. And the treatment I got from here is really appreciable. Also the precautions taken in view of Covid protection very fabulous.. Also Dr. Varsha Khadye were very supportive and helpful in explaining the depth of problem and precautions to be taken.. I am very happy with their treatment..

Sudhir Mirgal
10:57 14 Oct 20
These doctors are wonderful in explaining the process and after extraction precautions. Specifically house doctor Varsha and expert visiting doctor Arpita

Amitendra Nath Sarkar
08:24 03 Oct 20
Thanks doctor Varsha for the support.

Neha Lambate
09:39 02 Oct 20
It is very nice experience doctors are well known about the problems and on the reception are well groomed they attend the patient very well in this pandemic taking proper precautions very well doing their job

Zoya Shaikh
12:32 28 Sep 20
It was good experience with Dr. Varsha mamShe is very polite n humbleshe helps n explain me very clearly about my teeth problem

deepika sharma
07:12 28 Sep 20
Since six years we are visiting Sabka Dentist sec20 Kharghar....the clinic is very hygenic and well maitained....the staff is also very friendly....good measures are taken for Corona virus.....we are highly satisfied with Dr.Varsha....she is a very good doctor....and her treatment is good...

Shagufta Mapkar
12:30 24 Sep 20
Excellent service and very affordable.

Anshu Dasgupta
09:55 16 Sep 20
The staff is good and catered well to my mother's requirement.

Dr. Ujjyani Sengupta
11:24 18 Aug 20
New number: +919372734051I thought the clinic was closed because I couldn't reach the number of the clinic. But i tried contacting the customer service and got myself an appointment.Really helpful staff & they're also following all the precautions to curb any kind of infection or virus.

Gagandeep chadda
15:16 28 Jul 20
Very professional service

Pankaj Bhardwaj
13:18 06 Jul 20
Best treatment to that Place Sab Ka Dentist

Manju Makhija
12:07 11 Mar 20
Doctor is an expert in the job and staff are well trained and polite. Good hygiene standards in the clinic!!

vrunda chavda
16:47 07 Mar 20
Dr. Varsha is an expert and very knowledgeable.Her way of treatment was best.

Pooja Jadhav
15:24 29 Feb 20
I underwent a root canal treatment by Dr. Nikki and she has done a wonderful job. It was quite painless and she also continuously followed up with me after each session. Overall, it is a very hygienic clinic and the dentists along with the dental assistants create a very friendly atmosphere here. Definitely recommended!

Shyam Menon
08:17 29 Feb 20
Very professional work by Dr. Nikky Singh.

Chandra Pandey
13:13 28 Feb 20
Had wonderful experience all thnx to Dr. Nikky😘

Vinita Agarwal
07:37 27 Feb 20
I Am getting treated from Dr.Nikki of your Sabka Dentist,Kharghar Branch of sector - 20...Must say & appreciate the fact that she is really doing a wonderful job and I am extremely satisfied..Thanks & God Bless her profession..👍🙌

Ankoo Kohli
12:41 26 Feb 20
I have braces treatment going on and the results are good so far. The staff and dentists are very friendly . I gotta say if you're looking for a nice clinic then this is your place people. You guys should really check out their clinic.

crazy world
06:54 24 Feb 20
I just got cleaning done and I am very happy with the service. They also examined other dental issues I had, doctors responded to all my queries and gave me a great quotation that fits my budget.

I recently moved to Kharghar and needed to find a new dentist and I was a little nervous because I had some less than great experiences with other dentists in the past. Dr. Varsha turned out to be fantastic. She answered every question I had and has been very accommodating and easy to work with. Unlike other places I've been, And I have to say, the results of my treatment have been fantastic so far - I finally feel like I can smile without being embarrassed again! If you need a dentist, I wouldn't hesitate to call Sabka Dentist - They are awesome!

Santosh Ku Pati
07:46 17 Feb 20
All Dr and others staff were quite helpful n friendly . Also,Dr given all required n relevent details to us. it was also not so longer when we were asked to see Dr I.e. were not so longer wait time. Over all a good experience.

jyoti sinha
11:05 12 Feb 20
Quite satisfied with the treatment.Would recommend everyone to visit here for a free dental check-up.

Honey Mehta
13:59 07 Feb 20
Very much satisfied with the treatment

alka saini
13:10 01 Feb 20

Ashwani Tyagi
19:25 26 Jan 20
It was good experience with Dr. Varsha mamShe is very polite n humbleshe helps n explain me very clearly about my teeth problem

Prashant Bhatose
13:12 22 Jan 20
A well designed dental clinic. Dr. Are energetic and provides the practical treatment. Cleaning and other regular things were explained. And they have tailor made different yearly packages to suit individual requirements. Thanks to Dr. Nickky Singh for her caring attitude.

Shyam Beharilal Srivastava
08:40 28 Dec 19
It's good. They are offering free dental check up to attract people. Over all service is good however, they have to minimize the rigorous follow up through messages, sometime it's feels irritating.

Anilkumar Karimbanakkal
13:50 25 Dec 19
The treatment given by Dr. Nikky Singh is very good.

Vaibhav Mhatre
13:45 17 Dec 19
Dr varsha is very nice, very nicely treated and suggested genuine solutions. Do visit.

Anshula Deogade
14:39 14 Dec 19
Good experience. Doctors are friendly, informative, and helpful. Got cleaning and polishing done.

Lionel Alva
12:39 14 Dec 19
Nice treatment by Dr. Varsha Khade...

Rahul Chaudhari
12:32 13 Dec 19
Very first time in 20 years I did my teeth & it was a good decent experience got the required clean up on time twice actually.Good staff & doctors.

Vijesh More
06:07 04 Dec 19
I felt really satisfied with doctors treatment..she speaks so lovingly that half of fear of patients can easy go away....keep it up...

Ranjana Agarwal
02:28 03 Dec 19

Mahesh Jagdish pandey
12:01 26 Nov 19
Awesome experience... Doctor's were polite and advised properly...

Shiva Raman
11:12 09 Nov 19
Dr. Varsha Khade is quite good at her skills and overall experience at Sabka Dentist has been good.

Aditya Waghdhare
11:29 01 Nov 19
Excellent staff and thank to dr nikky singh for treatment.

ANKIT SHELOTKAR
13:42 31 Oct 19
Good treatment nice but second sitting is there to be done after that I can give my review the treatment was very very good I am very happy with the doctor

chandni awaghade
11:32 30 Oct 19
Overall Good experience, good doctor , staff and process

sachin kadam
11:03 26 Oct 19
Best qualified doctors who can handle any patient (wether the patient may be child or adult)with any kind of dentel problem very easily

Vikram Vaishnaw
02:43 22 Oct 19
Visiting for dental checkup after long time, had an good experience.Good work to the team

Ritesh Yerallu
07:08 18 Oct 19
Very polite and welcoming environment.I am really satisfied with the services. Dr Varsha guided me throughout the process and gave proper advice for future treatments.

Vivek Vardhan
15:27 17 Oct 19
Nice work n fast work....!


NanaLal Prajapat
12:26 17 Oct 19
Very good experience with dr nikky.. affordable treatment. Best service from reception to operating area. Thank you so much

Saira Kazi
09:56 17 Oct 19
Very nice experience 👌Excellent service and tips from dr.Varsha

Rakesh Mhatre
15:24 10 Oct 19
Had a nice experience..wait time was little longer but found it worth waiting after getting the scaling so nicely done with good care. Staff is very friendly and courteous.

deepak rajan
01:31 29 Sep 19
Good work and check up done

Keshav Choudhary
14:24 21 Sep 19
Excellent service. Dr Nikky Singh attended to my RCT. Excellently done. Excellent staff. Keep it up the good work.

Amazing hospitality at Sabka Dentist and great work by.Dr. Varsha. She did my root canal and trust me it has never been so painless. I have undergone a couple of root canals prior with different dentists, with terrible experiences and thus was scared of visiting dentists but Dr. Varsha calmed me and made sure my treatment is totally painfree. And now I am no longer scared of going to a dentist! Great Job Dr. Varsha, continue your good work! Also, I plan on visiting her every 6 months, as told by her! 👍😁

Seema Khade
09:50 06 Sep 19
It's a very big dental clinic chain with good staff and processes.I visited their Sec 20 clinic in Kharghar for my Dental cleaning .Wish to thank and appreciate Dr.Isha Singh for doing a commendable job

Pranay Mathur
03:31 02 Sep 19
Affordable nd satisfied with dr Nikky Singh treatment thanx to d staff also

Friendly nature staff and qualfied well behaved helpful and trained drs

Harjit Kaur
07:25 29 Aug 19
Dr. Nikki did my clining and filling. She is good. I will recommend her for your dental issues.

ravi ranjan
15:09 28 Aug 19
I have visited to Sanka dentist for cleaning it's very good service.

kalam kalaam
13:31 28 Aug 19
Very helpful , good staff & dr.s

Elite Furniture
11:55 27 Aug 19
We had A nice experience with Dr nickky

Rishit Shah
11:11 27 Aug 19
Dr.varsha does a good job,she knows what she is doing

Joseph Vincent
09:50 26 Aug 19
Dr Niki Singh is highly competent in her job. Quite affordable dental treatment.

pankaj sharma
13:53 24 Aug 19
Good Experience, one can visit for free consultation & cleaning for Just Rs.100.Thanks Dr. Varsha.

Dnyaneshwar Ghayal
11:42 24 Aug 19
Receptive and good experience

Anand Singh
07:25 24 Aug 19
It was fun with the dentist Nikky Singh thewas not treatment was not painful at all

abhilasha watt
14:05 20 Aug 19
Good Service & Affordable Treatment

PAWANKUMAR LOLEKAR
07:05 12 Aug 19
Consulation was good n dr is also fine. Guided well....

Pradeep Korke
18:16 09 Aug 19

Shivani Priya
13:10 06 Aug 19

Fareed Sayyed
12:52 06 Aug 19
I did my root canaling here and I should say it was a smooth procedure. The doctors are responsive to your needs and also are adept in helping you with any and every recommendation that would suit your teeth's health. I would recommend everyone who wish to get their teeth checked.

Binny George
14:46 24 Jul 19
Good experience and very helpful.. smiles😊😁

neha kumar
12:39 17 Jul 19
Good experience and very helpful staff

Dhruvi Patel
07:28 09 Jul 19

aditi nerurkar
12:13 08 Jul 19
I have veen visiting Sabka dentist kharghar sector 20 since a long time. I have been treated by Dr. Arpit Mishra for a tooth implant and also for tooth extraction. Everything went good without any pain and the service is amazing. Any dental problem? Visit Sabka Dentist, Kharghar, Sector 20 😁

Dewangi Newaskar
12:12 02 Mar 19
I would like to highly recommend to visit there whenever u need to... Amazing doctor, did root canal to my tooth and it was really very good experience. Thank you so much Dr. 😊😊

Aknsh Kulsh
16:54 15 Jan 19
Good service & cost effective.

Naresh Malu
14:12 14 Jan 19
Maine yaha dr versha ke pass kaam kiya hai bahut acha kaam hai

Arfat Jarman
07:34 08 Jan 19
Nice clinic & doctors ,advance treatment & very satisfied with my dental treatment.

Darshana Pansare
15:15 27 Dec 18
Nice clinic and good staff

Manoj Verma
11:37 27 Dec 18
Very nice treatment and transparency in the chargesDr. Meenu re treated my root canal and the treatment was just fabulous.Nice place to refer to for the dental issues

Saroj Singh
09:38 08 Aug 18
I'm really glad that I can finally see my teeth aligned in a proper line . The staff here is really helpful and specially Dr Ansil . I'm really happy with my treatment . Thank you sabkadentist .

Sanskar Srivastava
07:55 21 May 18
It was a great expercience at sabkadentist.good doctors

Thyagarajan Damodharan
13:27 07 Apr 18
Been taking a treatment here and the treatment is really good but the only thing is that there AC does not work properly which causes discomfort to the patient.

Siddhant Patil
09:59 03 Apr 18
Liked the way of approach, kind doctors, advanced treatment facilities..

shyamala nadar
09:57 20 Jan 18
Very nice clinic and doctor.very satisified with the treatment😄

Namita Jadhav
09:42 20 Jan 18

Srinu Satyam
07:13 11 Oct 17