Dental Clinic in Kharghar Sec 20
Shop No-7, Ground Floor, Amrut Dhara Complex, Plot No. 48 Near to Reliance Fresh, Opposite Union Bank of India, Sector 20, Kharghar, Navi Mumbai, Maharashtra 410210.
Monday – Saturday 11 AM – 8 PM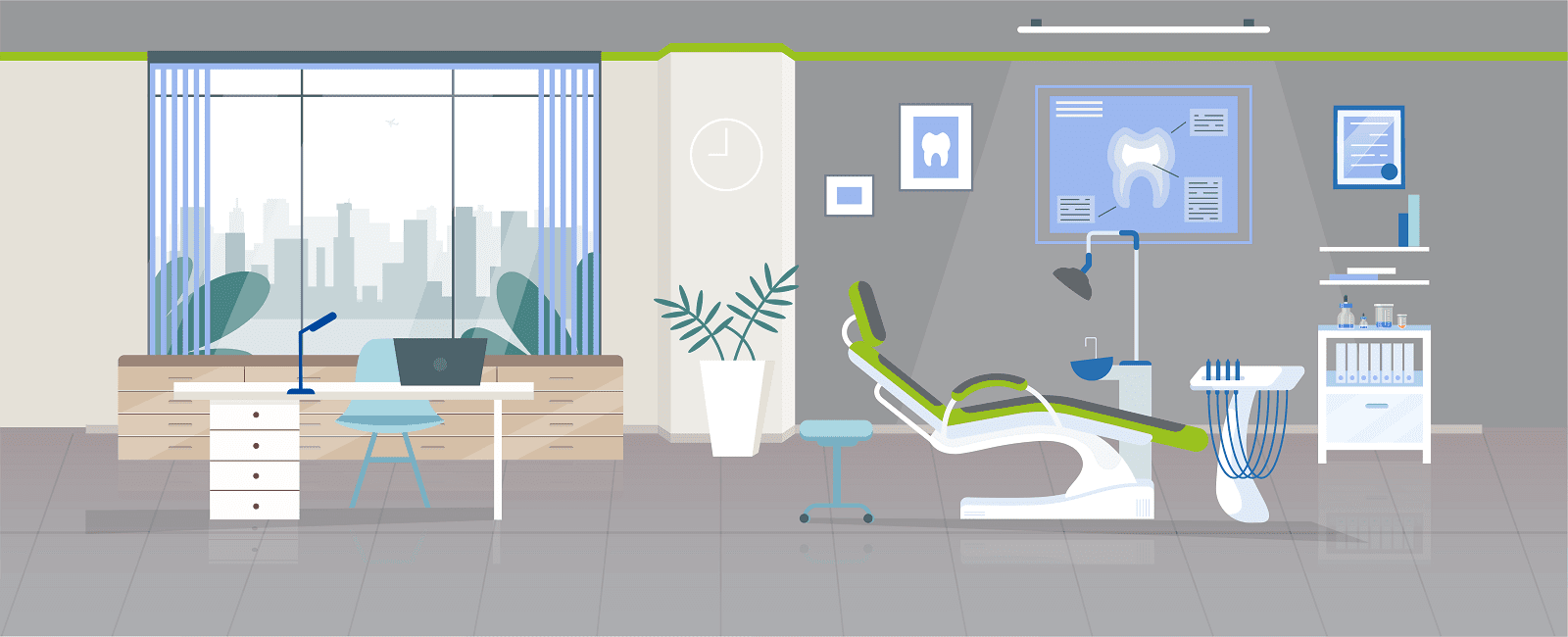 Gayatri Naik
06:25 25 Sep 21
Good experience and very helpful.. smiles😊😁

neha kumar
11:37 24 Sep 21
The doctor at the clinic explains everything in detail that makes a person comfortable sharing and clarifying doubts. I also love the name of the clinic 'Sabka dentist', it gives a sense of being inclusive.. anyone who would like to have a great experience with any tooth related issues, must go to this clinic.

Dhanashree KM
01:53 19 Sep 21
The services are excellent. The doctor was very much experienced and explained me all the queries. Thankyou so much for the services. Will always recommend this clinic to my friends and family.

neha shaikh
13:21 16 Sep 21
Very polite n helpful staff

Ravi Anand Vaish
11:32 15 Sep 21
Helpful staff. Dr. Varsha was very sweet and friendly.

Gayatri Radhakrishnan
07:48 31 Aug 21
I have good exprice with Dr. varsha and staff thank you

hari karotra
07:40 28 Aug 21
Good And Safe Environment. Quick check up and solution provided by Dr .

Jagroop Singh Hothi
10:34 27 Aug 21
It was too good an experience to have been treated in sabka dentist. Very courteous doctor and staff. God bless them.

Good service and treatment

Shyamkant Patil
14:16 24 Aug 21
First visit experience was nice, Doctor and support staff was supportive and well behaved. Hope for the same experience in the next visit also.

Inferno Legends
07:46 21 Aug 21
It was an immersive experience. This place is excellent. This is one of the best clinic in kharghar, Navi Mumbai. Extremely clean and they follow all the sanitization rules. I visited sabka dentist for a filling and cleaning and the process was extremely smooth and completely painless. The service is the best that I have experienced yet. Dr. Varsha is very sweet and she feel me so comfortable. The followup visits were quick and hassle free. I recommend sabka dentist for all your dental needs.

Preksha Garg
18:19 06 Aug 21
Nice treatment dr Varsha nice cooordination Wid patient nice staff

Kajal Ahiwale
10:24 02 Aug 21
The click was very good. The staff was interactive,supportive and helpful. I would definitely adhere to the suggestions given and refer thus clinic to all known people. The best dental clinic in Kharghar.😇🤩😍🥰

The Nitu Show
12:41 27 Jul 21
Treatment was very quick and efficient. Guidance was very valuable for my oral health.

Hriday Sharma
11:57 06 Jul 21
Nice treatment and doctors are good. Dr.Varsha did my treatment.

Darshana Pansare
07:00 25 Jun 21
Today I visited sabka dentist and got my cleaning done and I'm very happy with the service.

59_Anushree Walishete
08:24 23 Jun 21
Very friendly doctors, And proper treatment was given. Very happy with my aligner treatment ✨keep up the good work.

Agent HOBBS
18:13 22 Jun 21
Currently my treatment is going on and it's an amazing experience. Special mention for Dr Varsha Khade and the other staff for an extremely caring amd hassle free treatment. They are taking all the safety measures during this COVID 19 phase. Would recommend everyone to visit them.

First of all best dentist dr. Varsha Too calm Too nice towards the patient. My first time to dentist but it all goes smooth she gave me confidence to believe her so all goes nice for me. Happy to review ☺️

Jitendra Kajala
09:43 22 Jun 21
Very good experience. My mother was getting her treatment over here and Dr Varsha was really patient and friendly while treating her. Its rare to see doctors with such great enthusiasm.

Yashika Rawat
07:07 22 Jun 21
Very good experience. The Doctor is really patient and friendly while treating. Overall great experience

Vinita Rawat
07:02 22 Jun 21
It is always very pleasant experience to visit this clinic. Special mention about Dr. Varsha Khade, the way she is handling this clinic is highly appreciable. Her connect with patient, caring nature and consultation is really praiseworthy. She makes all patients very much comfortable. Value for money experience ...

Hemant Kadu
12:39 07 Jun 21
Best dr and best service feeling best experience

Service was good and cooperative …experienced doctor

Faisal Rehmani
10:22 29 May 21
When I came to tha clinic I was in a lot of pain but they eased me though it and also explained my problem in a very understanding way.

Anushka Shinde
07:40 24 Apr 21
It is always a pleasant experience to visit sabka dentist. The doctors are caring and take good care of the patient's condition

Versha Agarwal
10:07 27 Mar 21
I visited sabkadentist today for rotinue checkup , dr. varsha khade advised me cleaning. I got my treatment done. It was great experience with her. She is too good in her work. She makes patient so comfortable in chair and overall from reception to operation best work. Keep up this good work. Best team ever I have seen, assistant receptionist are too prompt in work.

Smita Kakade
08:22 25 Mar 21
I have been a patient at Sabka Dentist since 2017. My experience over the years has been great. Dr. Varsha has always done a fantastic job for my regular dental fixtures, she gives honest and great advice every time and clears all my queries. I have also completed my orthodontic treatment at Sabka Dentist with Dr. Ansil. It was an extremely smooth process and he did a great job. The other staff, Sapna and Smita Tai are also very helpful.

Aarushi Bhagat
13:30 23 Mar 21
Exceptionally well planned services.Happy with their professional attitude and customer service.

Tuli Sinha
07:05 17 Mar 21
I second the reviews written by other patients as far as Dr.Varsha is concerned. She gives an honest and precise consultation, no beating around the bush. Also, I admire her for putting up with a stubborn patient like myself. Dr. Varsha exudes a vibe of genuiness and she comes across as someone passionate about and honest with her job. May Allah bless her and her team in every step of their way.

Nafees Ahmed
13:19 01 Mar 21
Very nice and efficient doctor Varsha. The treatment for any any problem of teeth is done very effectively. Never faced by any issues after treatment of root canal or filling of teeths.

navpreet singh
12:46 27 Feb 21
Doctors and staff are really kind and helpful here, I am doing my teeth straightening treatment through the SD Aligners in sabka dentist and its going great as of now!

Ankita Vyas
15:39 26 Feb 21
Waiting for the past 20minuted inspite of having an appointment, the receptionist is non co orperative. N not even checking with doctors how long will it take.Dr Varsha is great though, good treatment.

Prerana Pathare
06:49 26 Feb 21
Reasonably good services at reasonable prices.

Good quality of treatment I m getting here. I will strongly suggest everyone to visit sabka dentist for treatment. All doctors n satff are very cooperative. . Thank you

vidhya patade
12:56 12 Jan 21
I had to visit  SABKA Dentist sector 20 Kharghar for my various treatment lasting more than 5 weeks during this pandemic time. The clinic fully complies with the govt guidelines and take care at every step . Anybody can visit without fear.Staff are very polite, courteous  and prompt on their follow up diary.Doctors and on call consultants are very friendly and take utmost care especially Dr. Varsha.The only suggestion: the clinic needs a bigger rooms with more spacious Reception, waiting area and treatment/procedure room.

Suresh Iyer
16:09 05 Dec 20
Dr. Varsha is very friendly and knows what she is doing, i feel so comfortable with her.. This clinic is very honest towards there work😇

Saumya singh
09:46 24 Nov 20