Dental Clinic in Virar West
Address: Bldg no 11, A Wing, Ambo Patil Estates, Near Banjara Hotel Above Canara Bank, Opp. Reliance Smart, Tirupati Nagar, Virar West, Maharashtra 401303.
Monday – Saturday 11 AM – 8 PM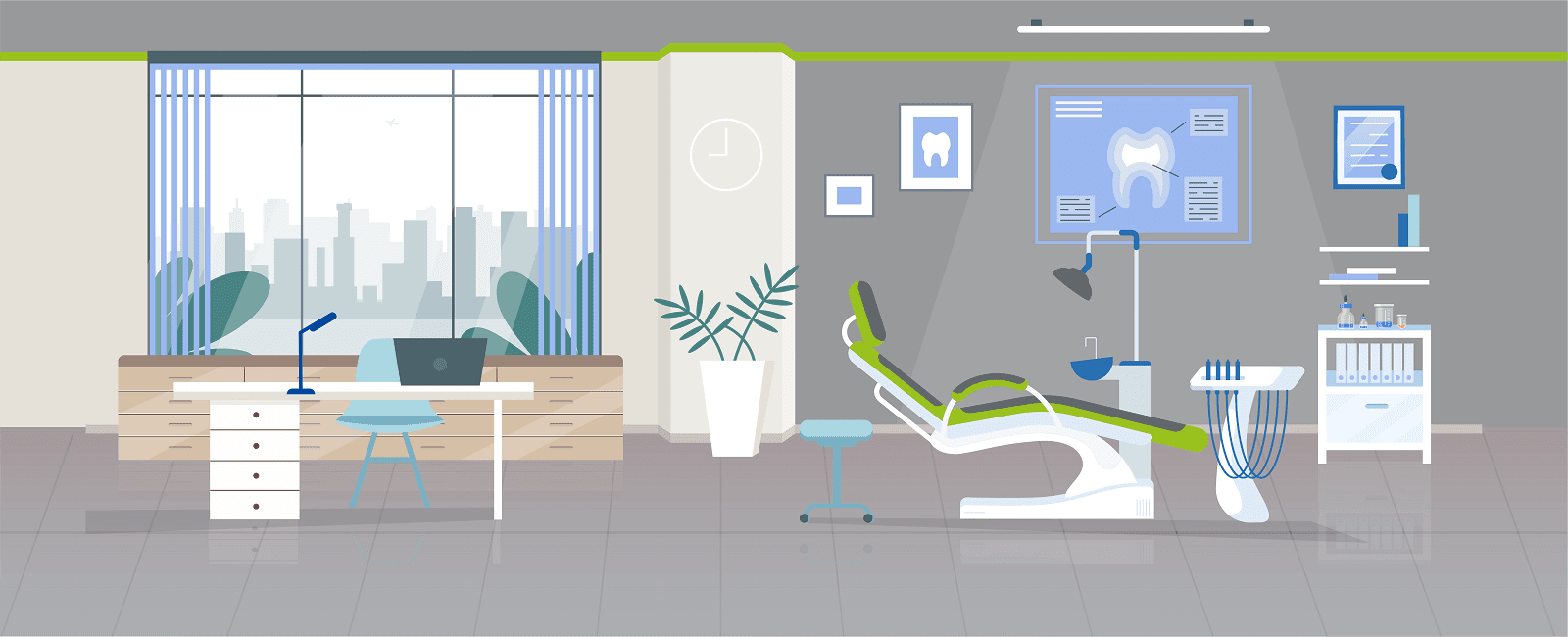 Saurabh Suman
12:33 01 Mar 21
Root canal treatment done by Dr Nikita was very good, I recommend strongly to go for Dental treatment at Sabka dentist

Kalpana Deshmukh
11:24 27 Feb 21
Very happy 😊 treatment good service.

Clement Francis Saldanha
14:23 22 Feb 21

1021 Ankush Prajapati
07:57 12 Feb 21
Good Tretment by aditya sir n nikita mam

Sandhya Tandel
06:04 11 Feb 21
Very nice treatment by Dr Nikita, very good approch

Supriya Ghadigaonkar
11:29 10 Feb 21
It's was very good experience visit here,all staffs and docters are very much polite and very much co-operative.

ujwala kachare
12:01 01 Feb 21

Ankita Mishra
10:53 25 Jan 21
Awesome treatment given by Dr.Nikita Gupta....painless RCT

Aarti Chintan
13:52 22 Jan 21
It's was amazing experience visit here,all staffs and docters are very much polite and very much co-operative,all my query was resolved in a perfect manner,great experience,do visit here 👍✨

Anush Jain
10:31 12 Jan 21

Shabbu Sinha
06:54 11 Jan 21
Nice experience good talking 😃😃

Aakash Chavan
09:27 09 Jan 21
Nice treatment and Good conveneance

Nitin Ghodke
06:49 04 Jan 21
Very clean place and very polite welcome. Doctor was very Good and talked very politely.

Ketan Chawda
09:28 02 Jan 21
It's a good place and they provide free dental check up to start with

Hitesh Jha
07:48 02 Jan 21

Rahul Gadpe
13:21 01 Jan 21

Poonam Satve
09:01 23 Dec 20
The treatment was good. Took a little more time than expected...but I am happy with the service of sabka dentist

olivia tuscano
07:20 23 Dec 20
Good place for dental checkup

Harshad Matal
06:22 22 Dec 20

Jayesh Meher
14:15 19 Dec 20
I like the healthy atmosphere at the clinic, staff and doctors are excellent.They are very well maintaining standards of good hygiene and taking necessary precautions amidst covid-19😊

Jagadish Parab
09:23 19 Dec 20
Treatment is very good done by dr.nikita.thank you

vishwas waghe
11:18 18 Dec 20
Dental service and treatment is excellent. Dr. Nikita excellent job. Thankyou Dr. Nikita.

manoj chandwadkar
12:47 16 Dec 20
The treatment was good and I am satisfied with the results

Himakshi Khokhawat
12:14 15 Dec 20
Good experience.. will visit again 👍

Naaz Sayed
13:41 12 Dec 20
Good experience and understanding about child treatment. Helpfull staff overall value for money.

Hamendra Soni
09:23 09 Dec 20
Dr. Nikita is very talented dr.I have my root cannel hereAnd is done verycarefully andAll staff also support to me...😍😍😍😍😍😍

Milan Khaire
15:54 08 Dec 20
I had a root canal and bridge done here. Amazingly done. Highly recommended.

Sudhanshu Passi
13:06 07 Dec 20
Dr. Nikita is very talented dr.I have my root cannel hereAnd is done verycarefully

sayed shahid
12:45 05 Dec 20
Solution for all the dental problems🙂Amazing doctor and staffAll mandatory precautions were taken care of.Dr.Nikita explained evrything very well

gayatri vishwakarma
12:32 05 Dec 20
Dr.Nikita's root canal dental treatment was really good & performed very excellently

Anita Menezes
06:47 05 Dec 20

Hema sethiya
12:53 02 Dec 20
Best option for any dental problems. Good and polite staff and experienced doctors. 👍👍

Sachin Sharma
09:01 30 Nov 20


anusha Kahar
06:45 17 Nov 20
Awesome facilitiesGood doctorsCooperation with patientsAwesome guidance n supportConvinient appointments

Vipal Doshi
08:06 10 Nov 20
Good service, knowledgeable doctors available.

Best service with best doctor's....

Manish Wankhede
09:31 01 Nov 20
Overall very good experience..tooth removal was done very Smoothly.Also all procedures was explained properly.

benny devassy
09:50 31 Oct 20
Great service under well trained n experienced doctors and treated under proper hygienic process !!!

OMKAR GHARAT
09:02 26 Oct 20
Sabka dentist environment is too good...n all staffs assistant behaviour is also polite.

khushboo jain
08:33 15 Oct 20
Thus is the 1st time I have visited to Saba Dentist. The experience was veet nice. I got immediate relief in my pain after the treatment. Thanks to Sabka Dentist.

Asmi Sawant
16:44 10 Oct 20
Treatment is good 👍 but it's to costly than other clinic .after lockdown it's not informe to clients .

Ashwin Kom
08:17 07 Oct 20
Nice , sefty nd service is too good

Anita Rohit
08:39 24 Sep 20
Nice treatment we get hear 👍

alex damania
12:30 21 Sep 20
Very nice treatment. Safety measures taken properly. Dr. Nikita explained things very well she is best.

Rupali Gawas
09:00 21 Sep 20
The doctor was knowledgeable and experienced.

Sreerag Nair
13:16 19 Sep 20
Tooth extraction is best done here and other services are ok ok most important time management is missing

Aniruddha Tarapurkar
11:15 18 Sep 20
Very good doctors and cooperative too.

Russell Cardoz V B
08:17 12 Sep 20
nicely operated! Good docters

Mrunali Undale
11:48 17 Mar 20
Nice service and nice information to patient

ketan wakode
14:52 16 Mar 20

Kanaklata Chaubey
14:05 16 Mar 20
Doctor was kind and polite for further treatment.

Jyoti Magdum
10:13 14 Mar 20

Ankit Daware
10:00 11 Mar 20
Great experience...extremelyhappy with the treatment and outcome

Sejal Chavan
09:16 05 Mar 20
My experience was very good ...Dr Joulienhas given very nice treatment n explained me very good...

pramod vetkar
10:01 04 Mar 20
Nice place...Experience Doctor.Cleanliness is also good.

PUNIT JOSHI
08:05 03 Mar 20
Nice staff and doctors are supportive....

Sushil Sharma
11:19 29 Feb 20

JAGBANDHU HEMBROM
11:10 29 Feb 20
Good treatment nice staff


MANOJ ZENDEKAR
08:48 29 Feb 20
Quick, easy and happy with the treatment

Rushikesh Menge
12:29 27 Feb 20
Good care taken... Work done very smoothly... Thanks... Sabka Dentist...AWESOME WORK....

shailesh mayekar
03:35 26 Feb 20
Had gone for teeth cleaning. Got a good service.

Aaditi Deshpande
14:29 21 Feb 20

anil bhovad
14:43 17 Feb 20
The staff is very helpful. I got good treatment from here.

Sandip Mishra
10:08 16 Feb 20
The staff was very attentive.... Service is nice Thank you for the better experience and services in terms of dental care.

Priyanka Bhagat
10:16 15 Feb 20
Very nice treatment by dr.viven

Rajkumar Mishra
08:23 10 Feb 20

Chetana Katalkar
12:25 31 Jan 20

bhavika vyas
11:41 31 Jan 20
Happy with the treatment...overall good experience.

Dentist BSD
11:31 31 Jan 20

himanshu chambavane
12:50 28 Jan 20

Satish Kushwaha
08:41 15 Jan 20
Excellent Service and Best of the class Doctors...

GANESH KARANDE
14:20 13 Jan 20

Rajashree wagh
15:04 07 Jan 20

Kajal Music
14:56 02 Jan 20
The staff was very attentive.... service is awesome thanks for the best experience and services in terms of dental care.

atul patankar
15:13 27 Dec 19
Excellent Place for all your Dental Problems,Doctors are well trained and efficient ,All the procedure are mentioned clearly,Do visit once for better experience ❣️

Kevin Koli
07:39 26 Dec 19
Excellent customer service!

Akshay Bhatte
13:30 13 Dec 19

vaibhav vandarkar
11:15 19 Nov 19
Good care taken... Work done very smoothly... Thanks... Sabka Dentist... Ontime.... AWESOME WORK 👏👏👏

Deepak Ramchandani
15:42 15 Nov 19
Very good service n staff r very polite.....

suresh bhul
07:15 11 Nov 19
That's good service and time management. And good behaviour

Ganesh Singh
13:20 08 Nov 19
It was a very good place w very good staff/people

Jhanvi Mehta
07:39 06 Nov 19

Swati Karnik
11:16 19 Oct 19
Nice, doctor was very polite and did a great job. Let see next Saturday I have an appointment again for polishing.

Jimmy Kabui
10:13 12 Oct 19
Great jobs and very good doctors...

avadhesh yadav
08:29 11 Oct 19
nice treat and service. I really like the place its was quite good and clean neat

Swapnil Shirsat
13:07 21 Sep 19
Nice place doctor are really good and give nice treat and service. I really like the place its was quite good and clean neat

karan rathod
10:00 14 Sep 19
Dr. Sumit (orthodontist) is very good and friendly in nature, and he's perfect at his work. He explains the process before doing any thing. Overall it's a very good experience with sabka dentist, with all the doctors and the staffs.


Robin Dias
09:39 09 Sep 19
Good staff and good service and better treatment

sanjay Prajapati
12:01 05 Sep 19
Good experience all family members visit sabkadentist. Doctors assistants are very helpful.

Priya Kashyap
14:07 28 Aug 19

sanket badekar
09:22 28 Aug 19

divyeshshewale
05:40 23 Aug 19
This was my first visit to Sabka Dentist. Yes they Delighted me with their humble gestures and treatment.

Prabhu Das
10:06 22 Aug 19
The doctors take care of the patients very gently. I have visited Sbka dentist twice and both my experiences were really very nice

Anjana Poocottel
10:06 22 Aug 19
Doc Christina did a great job for cleaning and filling and suggested for further filling of cavity and the ataff was ploite

Ambreen Sayed
14:45 20 Aug 19
Good treatment nd good experience

Alpesh Vankar
14:52 19 Aug 19
Excellent treatment, supporting staffs.....

Ravindra Bista
11:12 14 Aug 19
Good place for dental checkups

Nimish Raut
07:40 12 Aug 19
Good service provided by professional doctors

Nachiket Raut
07:38 12 Aug 19

Tejaswi Gathe
12:09 10 Aug 19
Service very good Dr given pareriya

Nilesh Baraskar
10:36 10 Aug 19

Mukesh Twr
09:51 10 Aug 19

Amol Dalvi
15:35 08 Aug 19
Good doctors,And clean clinic

G K GEOTECH SOLUTION MUMBAI
15:29 07 Aug 19

Durgesh Nandan
15:26 06 Aug 19
Dr Christina's is very good in treatment will definitely suggest in my friend list

abhishek master
14:37 06 Aug 19

RUPESH AMBEKAR
13:37 06 Aug 19
My experience with Dr. Christina was good. She is professional in her job. Co-operative staff. Only problem the clinic opens at 12 pm which is quite late.

Rashida Tejani
10:59 06 Aug 19
The dentist here are awesome.... I got my cleaning done by Dr Saloni. ... She speaks softly .. and explains the treatment very well and in detail ..... They are well equipped with all the latest instruments and are very reasonable

INST_04_Peeyush Chourasiya
08:17 06 Aug 19

TejaS Pandirkar
13:05 05 Aug 19

Manish Wankhede
13:19 02 Aug 19
Nice treatment by dr.christina

Mithilesh Kumar
09:26 02 Aug 19
Good service and good staff

PRAGATI JADHAV
13:32 28 Jul 19

Ankesh Shirke
07:16 28 Jul 19
Good service and good treatment

rahul metkar
10:50 27 Jul 19
Good service and good treatment

bhavesh Patil
10:23 27 Jul 19
Good service and good staff

All About Dayries.
09:52 27 Jul 19
Good service and good treatment

sagar sirsat
09:50 27 Jul 19
Good treatment and good service

kunal pilane kunal
09:42 27 Jul 19
Good service and good staff

nishita tamhanakar
09:37 27 Jul 19
Good treatment and good service

Shailesh Raut
09:34 27 Jul 19

Dr. Mayuri,Very polite and excellent Doctor good experience

Jain Harish
14:27 21 Jul 19
Very nice work in cleaning and good experience frm Dr. Mayuri jain and assistant by Rakesh

Dr Arpan Dhoka
11:05 21 Jul 19
Good treatment and staff also helpfuk

Mahesh Karekar
06:59 20 Jul 19
Very efficient and polite Doctor Dr.Christina.Nice treatment and good staff.Keep up the good work.

Tijo Antony
17:40 18 Jul 19
Nice service good treatment...

zeenat solkar
12:54 18 Jul 19

Ramesh Surve
12:15 18 Jul 19
Had a good experience at virar sabka clinic .nice doctor.Thanks Dr.Christina

Umesh Koli
12:13 18 Jul 19
Very nice treatment wxperience. Expert doctors and diligent and respecful staff

Milind Bhagwat
11:55 18 Jul 19
Good service by the DoctorGot my cleaning done In just Rs 100.Really good job by Dr.Christina.

Derin Johns
19:28 17 Jul 19
Good services and we are happy .

Shankar Thakare
06:31 03 Jul 19
I had been here for my fathers implant full mouth treatment 6 month back.The treatment has been absolute painless and its one month his caps are in place and very happy he is.They have made him possible to eat everything. Thank u dr. Vivien, dr. Mihir, dr. Christina.

Vaidehi Balgude
15:47 15 Jun 19
Dr.christina is very good doctor.

Arrow Aeropostale
10:19 14 Jun 19
Very good service and very nice doctors.

Devang Oza
09:52 14 Jun 19

devang oza
09:52 14 Jun 19
Good service on first visit.

Rucha Thakur
08:06 02 Feb 19
Mrs Sheetal P i ever saw a best receptionist before she is very good by nature very friendly behaviour and i think because of good and best treatment from Dr all are approaching to the clinic all the staff are 👌👌

ajay pukale
18:36 02 Aug 18
the survives is good and Sheetal ji is very much cooperative . she is too good and helpful. best job done by sheeta ji . Dr Monika is also very good.

Parag Thakare
11:16 01 Aug 18
Flawless treatment experience. Dr. Varsha, Dr. Vivian and Dr. Monika are the best in the business. Courteous staff with regular follow up especially by attendant Sheetal. Keep up the great work everyone. You guys ROCK!!!

Nice experience with sabka dentist and provide awesome service ..!!

Suraj Parab
11:38 09 Jun 18

Jagannath Patil
12:50 29 May 18
Gd staff ...to cordinate with.Friendly environment

prashila vaigankar
13:22 10 May 18
Very Awesome service at Sabka Dentist,Virar west.Friendly staff . Dentists are expert in their job interacting very politely and in very helpful manner with patients.Good modern equipment to diagnose.Pleasant ambiance.Instant sms service after getting an appointment .

Mandar Modak
13:19 28 Apr 18
Thanks for NICE SERVICE .....GREATER !

Balwant Patel
14:27 14 Apr 18
This is best dentist the treatment is good here and there is nice facilities in this clinic .

Shaldon Fernandes
06:53 04 Apr 18
Staff is really friendly and they do care about patient and their comfort. Appointment system could have been better.

Kishor Pawar
17:36 29 Mar 18
Nice services drs are very good staff is very friendly

Harshali Mhatre
11:18 29 Mar 18

Abraham Waskar
08:02 29 Mar 18

mahesh chavan
13:01 28 Mar 18
Very good service nice frankly staff

518 Sanghavi Jui
09:37 28 Mar 18
Nice service good staff like home

Badal Parab
09:26 28 Mar 18
All staff n doctors r very well experience n very friendly nature

Varsha Kumbhekar
08:04 27 Mar 18
Very nice service so much comfortable treatment

Nilam Kamble
15:18 26 Mar 18
Nice ecexperien and Services are good

Jyotsna Ghadshi
13:04 26 Mar 18
The service is nice nd the doctors r good nd efficient. The treatment rates are reasonable.

Aarti Kandalgaonkar
07:28 24 Mar 18
Nice service all staff co operative good communication

Pragati Gawas
12:24 23 Mar 18
Best experience for me.. But the way Dr. Monika did the root canal procedure, it was completely painless. Never did I have such a great root canal experience ..Thanks Dr. Monika

Jigna Vadgama
07:41 23 Mar 18
Nice service good staff communication receiptinist sheetal is very Co operative

Rajesh Kewalramani
13:18 19 Mar 18
best place to get effordable and good service.......

rohit shinde
13:16 19 Mar 18

prajwal kheratkar
11:21 14 Mar 18
All staff n doctors r very well experience n very friendly nature ..

nandip mistry
02:27 11 Mar 18
Nice service, good communication

Rajendra Gujar
10:16 10 Mar 18

Excellent work.. Good job

suraj vasave
11:26 26 Feb 18
Because of the friendly nature of all the staff, it feels like home N dr viven is very good

kumar abhineet
10:26 26 Feb 18

Vipul Vaze
10:38 24 Feb 18
Nice service staff very co operative

Shraddha Bhogta
10:07 10 Feb 18
Great consultancy and osum treatment.

Dr. Vivien is a very good doctor. He is very calm and composed and always ready to answer all tje questions that I have.The receptionist Sheetal too is very friendly and so are all the other staff. I got my braces treatment done and I am very happy with the treatment. Because of the friendly nature of all the staff, it feels like home.

Christabelle Poswaity
16:28 01 Feb 18
Happy with your treatment

Santosh chorge
12:47 01 Feb 18
VERY GOOD EXPERIENCE , GOOD TREATMENT , I AM VERY HAPPY WITH THE TREATMENT


Tejal Satpute
10:47 01 Feb 18
Superb experience.I had visited the clinic for my mother's replacement treatment. Dr. Vivien and his team have done an excellent work of implants and my mother is now able to eat everything.I was very much concerned before going for the treatment. But believe me, they are experts. Perfectly safe hands.

Rajesh Pawar
18:10 31 Jan 18

Khushi Gupta
13:53 30 Jan 18
Care taking and very friendly

Kavin Silveira
08:20 16 Dec 17

Sanjana Chorge
13:14 02 Dec 17

Yogesh Patange
13:13 02 Dec 17

rakesh waghe
13:01 02 Dec 17

kishor dedhia
13:52 05 Oct 17