Dental Clinic in Virar West
Address: Bldg no 11, A Wing, Ambo Patil Estates, Near Banjara Hotel Above Canara Bank, Opp. Reliance Smart, Tirupati Nagar, Virar West, Maharashtra 401303.
Monday – Saturday 11 AM – 8 PM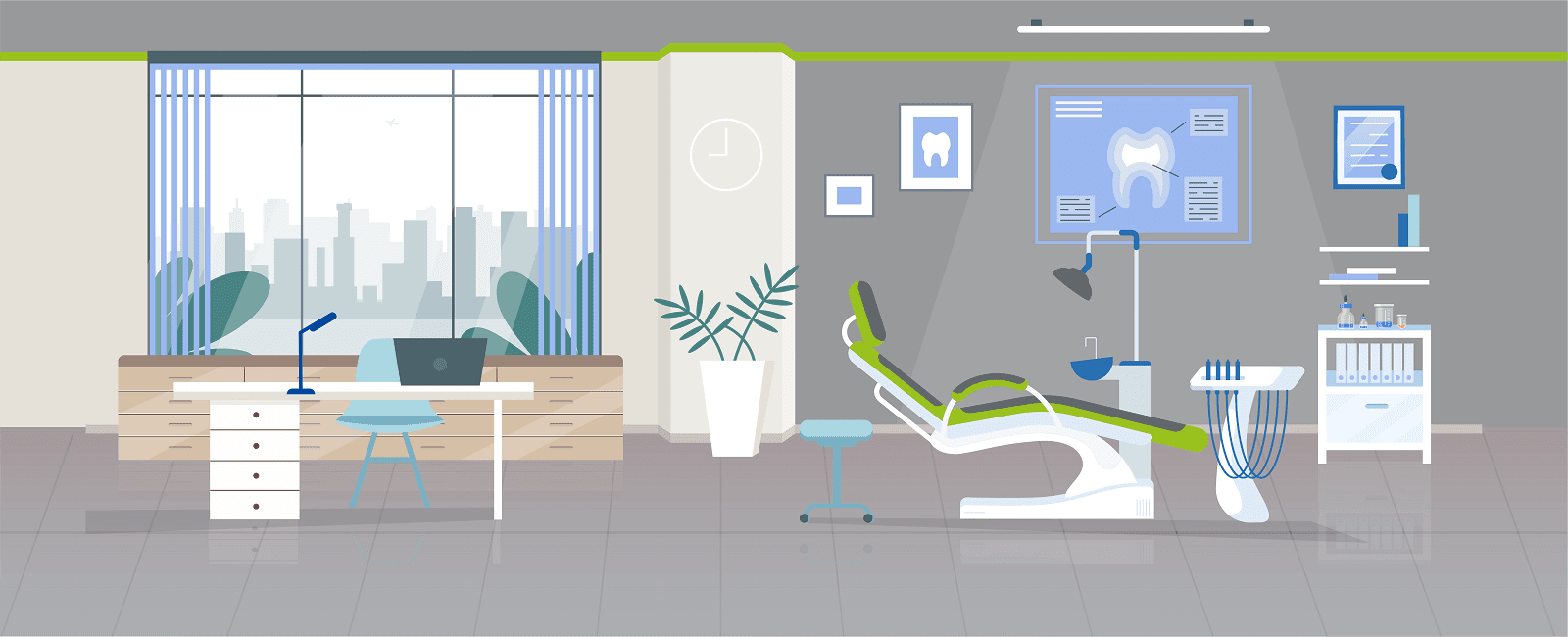 sayli naik
15:06 23 Oct 21
Dr is very nice to explain you in detailed. Overall good experience.

Nitesh Kore
10:43 23 Oct 21
As my First to the Dentist . Glad to be here at Sabka Dentist. Dr. Nikita's advice surely should help me take care of my teeth. Scaling process was speedy for my experience. I'm sure to visit next time.

Vicky Fernandes
10:16 22 Oct 21
Very good coperative staff...good treatment

VINOD KADAM
07:58 22 Oct 21
Excellent experience. All precautions taken care for covid.

Shaji Sreedharan
08:07 19 Oct 21

Sushil sapkale
14:06 18 Oct 21
I have visited for teeth cleaning and they hardly taken 20 mins super fast service but very costly.

Dr's behavior is very good ....very polite...all staff' s are very cooperative....overall it was nice experience...good hospitality.... thank you

Deepika Mishra
13:42 13 Oct 21

Jagruti Patil
09:38 11 Oct 21
Received the dental treatment by Dr.Nikita and it's been a very comfortable and painless experience during the course of treatment. The doctor explained the root cause and treatment required very patiently and answer all queries related to it. Would surely recommend to all for using the sabka dentist services for any dental treatments.

Namrata Singh
11:59 08 Oct 21
I'm really impressed with my first visit to Sabka Dentist with their respective service and information about the treatment.

Yogendra Trivedi
07:01 08 Oct 21
It was very good experience

Vaishali Kawade
10:33 05 Oct 21
Good treatment given by staff

divya more
13:55 20 Sep 21
Nice treatment, dr nikita gupta she gives very good treatment.

Jayant Rout
10:40 16 Sep 21
Best treatment.dr.nikita is very polite by nature and treatment is very good.Staff also nice and good follow up and communication


Annie Bernard
13:06 15 Sep 21
Very professional and humble. Loved the treatment here. I also strongly recommend it to others

Kapil Lehar
08:54 08 Sep 21
Best dental clinic at lowest charge

Faisal Khan
12:36 07 Sep 21

Aakash Aadrsh
06:44 03 Sep 21

prabhat dubedi
11:13 28 Aug 21

Sushil Rodrigues
11:12 28 Aug 21
AwesomeExperience Employees.....

sachin deore
14:07 27 Aug 21
.. I have been visiting here for orthodontics treatment and Dr. Aditya Nair is best for that. I would suggest getting ortho treatment done here.

Shree Bhagya
12:58 25 Aug 21
I am complete my treatment today.thank u for sabka dentic virar.im very happy after treat ment.thank u so much dr.akash and arti mam and other staff is also nice.

abhi manjrekar
12:44 25 Aug 21

Pragati Singh
11:45 25 Aug 21
This is a great place to go take care of your teeth. I had to get braces and Dr. Aditya did a great job, All the people here were very gentle and kind to me. They explained very well what was going on. Thanks to Dr. Aditya! I would highly recommend SABKA DENTIST to anyone!!!

Tejaswi Gathe
08:55 25 Aug 21

Leena Damaniya
12:49 24 Aug 21
I have visited this clinic for my aligners treatment. Dr.nikita gupta is very supportive and explains the procedure .aligner treatment is done with the offer price- 29,999 only.thanks sabkadentist.

Nikhil mandal
08:06 20 Aug 21
Service was nice staff was very polite

Thakur reality
07:19 20 Aug 21
Dr.Nikita gupta help me regarding what is procedure about teeth gap and what are options in teeth gap explain in detail in very good manners.

Suhas Chavan
11:25 18 Aug 21

Hiral Joraval
08:16 06 Aug 21
Very very Bad experience, The Doctors instead going with their process Maniculate the patients Going for Full payment before treatment and Instists for BAJAJ LOANS and offered useless discounts , Now that patient is Constrained to go for Further treatment unwillingly. Quite embarrassingPror appointmentThe doctor were GOODHygienic dispensaryWell SANITIZED and upto mark was the Cleanliness and atmosphere.Quite welcomingThis round was Very satisfying and appreciated

Aniket Tarapurkar
10:47 05 Aug 21
Doctors and nursing staff are well mannered, maintained total hygiene in the clinic and despite free counselling they did through check up and explained very well. Very good keep it up.

Pradip Alaiya
13:13 02 Aug 21
I have got my treatment done at Sabkadentist virar clinic..I was attended by Dr. Nikita regarding my missing teeth concern..I was advised for full mouth rehabilitation treatment by implants which was done very nicely.Receptionist aarti and assistant are well behaved and soft spoken..For any dental issues, must visit this place..

Sujit Sharma
09:50 31 Jul 21
Got my dental treatment through Dr.Nikita, overall experiance was amazing espcially with Doctor & Support Staff, especailly Miss Aarti who helped by going out of her way for appointment. All the best.

Wasim Bagwan
09:26 31 Jul 21
I had done implant from sabka dentist Virar west clinic. Surgery was done very smoothly. By doctor mihir, thanks alot. N very well guide by Dr nikita. They don't Rush at all. Very well explan before after all the process. N follow up taken by miss aarti. Thanks alot to all the staff n doctor's.

Minty Gaikwad
07:08 31 Jul 21

Sangita Kadam
12:36 29 Jul 21
Best service with best and experienced staff. Never a dull moment at Sabka Dentist. Have been their patient since long for braces treatment and regular cleaning. Highly recommended.

Urmila joshi
14:59 26 Jul 21
Excellent Service and amazing attending doctor.

Daksha Tailor
12:37 26 Jul 21
Satisfactory treatment, Friendly staff.

Sunita naik
09:57 24 Jul 21
Had already done my braces treatment done hereAnd today checkup was great

vaidehi thakar
06:53 23 Jul 21
The doctor was good and would recommend Sab ka dentist for dental check

The Experience was good. Great Treatment.

MADHURA MORE
09:37 17 Jul 21

Pranali Patil
05:50 17 Jul 21
It was good.. Hassel free. Dr was also friendly

Sayali Patil
05:50 17 Jul 21
Satisfactory treatments. Best environment. Best fallow up. Best Doctor.

VIJAY KUCHERIYA JAIN
07:16 16 Jul 21
Excellent treatment was given by doctors . complete hygienic maintain by the clinic and very cooperative staffs

Adv. Sushil S. Upadhyay
12:38 10 Jul 21
Great facilities and sanitization. Friendly staff

priyal Parekh
11:09 10 Jul 21
The experience was nice .. Dr Nikita Gupta is experienced and knowledgeable doctor.. I recommend the clinic for its professional services..

Dipti Jain
10:48 10 Jul 21
Professional and well organised. Doctors are very good and humble.

pravin sutrave
06:40 10 Jul 21