Dental Clinic in Virar West
Address: Bldg no 11, A Wing, Ambo Patil Estates, Near Banjara Hotel Above Canara Bank, Opp. Reliance Smart, Tirupati Nagar, Virar West, Maharashtra 401303.
Monday – Saturday 11 AM – 8 PM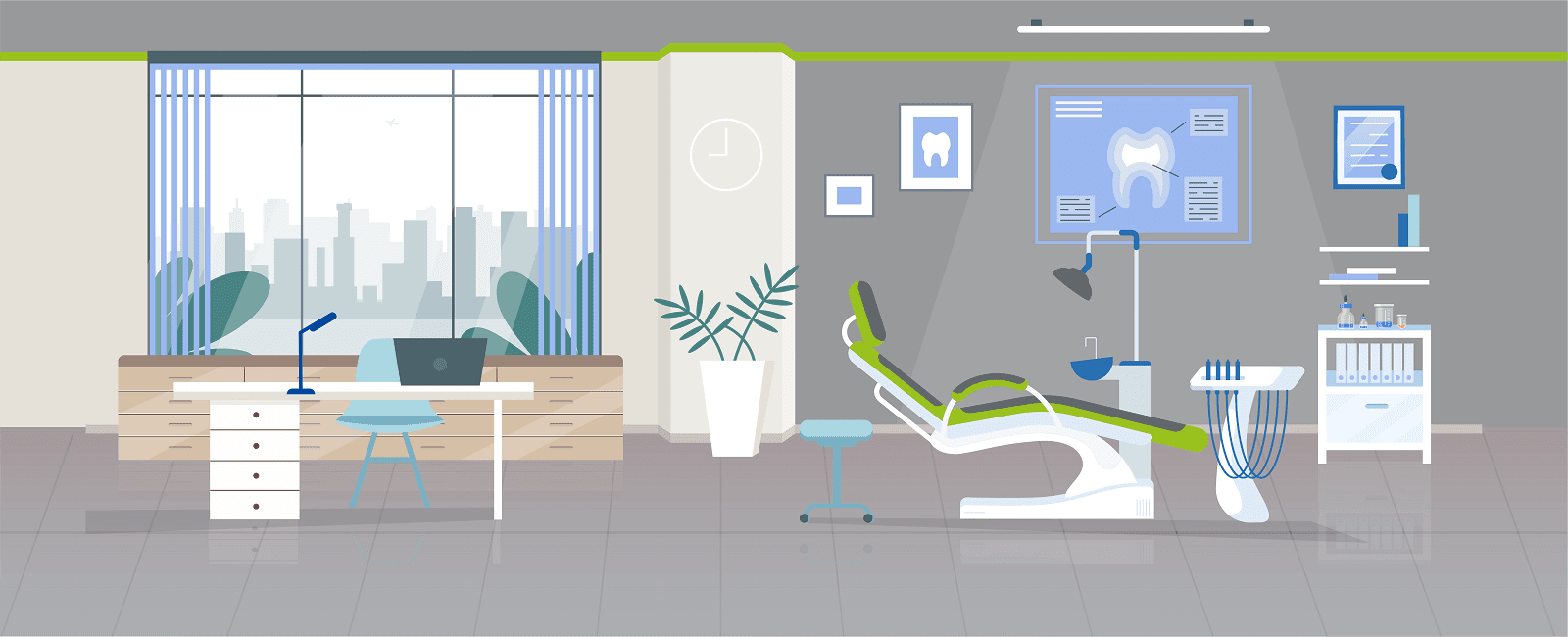 About Sabka Dentist Dental Clinic in Virar West
Sabka Dentist Dental clinic has always been at the forefront of dental healthcare. This clinic is known as one of the best dental clinics in Virar West, which is dedicated to providing high standard dental services at an extremely affordable price range.
Sabka Dentist never compromises with the quality of treatment, so they utilize all the latest dental techniques and technology to make the dental procedures pain-free and comfortable.
Facilities
Dental care has always been ignored in the hustle and bustle of our life. But it is essential to be careful about our dental health. However, even the person who takes care of their teeth daily may also require profesVirar Westal treatment.
So if you are trying to find one such dentist in Virar West who can help you to resolve such conditions, then Sabka Dentist can help you out. The clinic can provide you with the following facilities and treatment options-
Dental Implants–

If you have lost a tooth, then you will probably be considered to undergo implant dentistry. However, the value of the procedure depends on the number of sesVirar Wests required, surgeon's fees, tests, dental treatments, and even the anesthesia used. The clinic may also provide you some fascinating affordable packages that include no hidden charges.
Root Canal Treatment–

Root Canal treatment is a crucial dental procedure that helps in preserving a decayed or damaged tooth. If you intend to undergo this dental process, then you must look for an experienced endodontist who can help you to achieve the best result. If you have not yet found any such dentist in Virar West, then you may try and visit Sabka Dentist; this is one of their well-known branches, they have than 500 proficient dentists working in more than 100 clinics around different cities in India.
Conscious sedation- Sabka Dentist is aware of the fact that general anesthesia to execute dental operations is very risky. Keeping this in mind, the clinic provides local anesthesia to their patients so that the patients lose sensation in the area of treatment, but they do not fall asleep. However, it also depends on the treatment as well. As Sabka Dentist is one of the best dental clinics in Virar Westfor their services, they do not compromise with their treatment quality and give complete transparency to the patients regarding the procedure.
Superb scheduling- Patients who have come a long way and have minimum time are offered the quickest and the most effective treatment plans. The dentists attend them on a priority basis, even on short notice. If you feel impressed with this feature and wish to avail the facility, then you know what you have to do? Just opt for Sabka Dentist, the best dental clinic in Virar West.
Latest equipment and Techniques- Sab ka Dentist makes use of the latest techniques and methods while treating the patients. The dentist keeps themselves updated with all the new technology and upgrade their knowledge and when required.
Patient Care- Sabka Dentist is known for its hospitality. They treat their patients very well. Right from the receptionist to the surgeons, everyone gives the patient complete support throughout their journey in Sabka Dentist.
How to select the right dentist and right clinic?
Have you not been able to find a perfect dentist in Virar West? Then start doing that immediately without waiting for the emergency to arrive. But before you start doing that, it is time for you to consider several factors like the following-
Location and operational hour- When choosing a dentist, make sure that the dental clinic is close to your place or workplace. Most importantly, make sure that the dental clinic will be operational on days and times when you are generally available.
Cost -The cost of different procedures depends on several factors like the surgeon's fees, cost of the tests, medications, anesthesia used, and equipment used. However, Sabka Dentist provides multiple payment options, EMI facilities, and insurance coverage for the patients, which makes it the best dental clinic in Virar West.
Qualification – After you know this is the perfect dentist in Virar Westfor you, you must mandatorily check the credentials of the dentist. An experienced dentist will never hesitate to show their credentials and pictures of past procedures. If you find the dentist or the staff waiting to answer any of your questions, then you must consider finding another dentist.
How can Sabkka Dentist help?
Sabka Dentist is considered one of the leading dental clinics in Virar West. Wondering why? Because-
The clinic provides the highest standard of treatment at an affordable price.
The dentist and their team are well qualified and skilled.
The clinic is capable of treating any dental issues, even on an urgent basis.
The clinic has secure payment options and easy EMI plans.
Tell me more about Sabka Dentist, Virar West
Tell me more about Sabka Dentist, Virar WestIf you are one of those individuals who are particular about your dental health care, you must select the best when it pertains to dental checkups and treatments. Sabka Dentist is consistently rated as one of the best dental clinics in Virar West, Mumbai.
At Sabka Dentist, people not just receive first-class treatment for their dental problems, but additionally get to enjoy one of the greatest in-clinic patient experience across India.
Regardless of the background or career of an individual, we make sure that all of our patients feel at ease and experience absolutely no concerns when approaching or getting their dental issues across to our dentists.
We are some of the top dental clinic chains in Virar West, Mumbai, and have a legacy that is unparalleled by any other dental clinic in Virar West, Mumbai, India. Our dentists are some of the best dentists in Virar West, Mumbai.
Sabka Dentist consistently makes it to the list of best dental hospitals in Virar West, Mumbai, owing to our great team of dental experts and doctors, and cutting-edge facilities within our dental clinics.
Sabka Dentist was launched back in October 2010, with a single medical clinic in Virar West. Today, we have grown to around more than 100 clinics in Mumbai, Pune, Ahmedabad, Surat, Bangalore, Navi Mumbai, Thane.
Our team works to encourage better dental health and help men, women, and children to truly feel and look good, and proudly carry their smiles. No wonder, resulting from our team's determination and viVirar Westto help spread smiles across the world, we have consistently managed to get to the list of top dental hospitals in Virar West, Mumbai.
So, the next time you want to visit a 'teeth hospital in Virar West, Mumbai, we should be at the top of your list of dental hospitals in Virar West, Mumbai. Consider us your own 'Apna Dentist'; our dentists are undoubtedly some of the best dentists in Virar West, Mumbai, and we can help you with your oral concerns so that you can carry on and spread joy and happiness across with your delightful smile.
great service, Must visit

Abbas Hussain Indorewala
09:44 25 Jun 22

ramesh kumar
06:44 25 Jun 22
I got done my tooth cleaning and pasting here, experience was good, doctor and staff was so helpful and co-operative, surely recommended for dental issue .

Hardik Jain
12:12 17 Jun 22
Honestly good treatment and very helpful doctors, I'm really feeling good and I will definitely visit again in a future...keep smiling 😃

kalpesh Utekar
07:24 17 Jun 22

ramzan shaikh
13:10 16 Jun 22
I got my teeth cleaned and the infrastructure is also very good and clean

Atul Bhargav
10:44 16 Jun 22
Excellent staff and Dr. NIKITA is the best dentist.

shriya deb
04:08 12 Jun 22
Very nice treatment, well knowledged experiences Doctor. Better guidance.

ANAND KHANDAGALE
09:41 11 Jun 22

Saddik Mali
11:51 10 Jun 22
First time visited sabka dentist ,but I got awesome treatment by Dr. Nikita mam.

Sonu Singh
07:16 10 Jun 22
Had a good experience polite doctor explained the treatment and did cleaning process bicely

Shubham Shukla
10:32 08 Jun 22
I had went to Sabka dentist of virar west branch for so long time and there Service was too good.

Explore with Amit
10:34 06 Jun 22
Had a great experience while cleaning my teeth awesome experience will visit again soon

Rahil Jaiswal
07:19 06 Jun 22
My root canal treatment is complete today .i am so happy this treatment thanks for sabka dentist virar west and dr nikita and all staff so helpfull

Janu Kumhar
10:11 01 Jun 22
It was all over a good experience, doctor suggest, all the services , staff and rest of all stuff was on point and corporative

Sachin Mishra
09:51 28 May 22
Explanation was excellent and hyegine was good☺️

ZOO041 Sunny Suraj Singh
07:40 26 May 22
It was good, the doctor guided really well with all the detailed information, thankyou sabka dentist. Will surely refer.

Komal Bendre
07:05 25 May 22
Excellent service provided.Thankyou

Prachita Sawant
11:35 18 May 22
Very good service and excellently cleant

1336 Dhyay Acharya
07:15 18 May 22
Very profession approach by Dr Nikita gupta,Proper sanitization done, cleaning and polishing before and after results were amazing.I will definitely visit again for further treatments at sabka dentist and suggest others too..

I just had a great experience at the dentist.Thank you to you and your staff for another excellent appointment. I absolutely enjoyed my another visit at Sab ka Dentist. The staff was amazing. Very professional and easy to talk. Thank you very much. They are really the best and i referred my family and friend zone.

sushant Rokade
12:58 13 May 22
My experience with so nice so happy to free dental checkup doctor and all staff so freely thanks for Sabka dentist virar West.

Jigisha joraval
07:17 13 May 22
Nice 👍Doctor given proper treatment

Kavita Gandhi
06:53 13 May 22
Just got my cleaning and braces treatment done..great staff and proper guidance given

dnyanada musale
07:22 11 May 22
Sevice was excellent and also dr also giving Nice consultation.

Dhanraj More
06:20 11 May 22

Ajay Kamble
12:11 04 May 22

Brother's Hub
12:11 04 May 22
Good behaviour and good treatment experience

king of keera gaming
07:22 04 May 22
Concern shown by the Doctor and care taken in the treatment was excellent. I felt satisfied with the treatment.

Man Mohan Pathak
10:08 03 May 22

Shravan More
11:39 02 May 22
Doctor has excellent experience and polite speaking. Gives Genuine advice. Very nice experience. Wish to continue at the same place for treatment. Also nice and cooperatcooperative staff.

Geeta Khandhar
11:18 30 Apr 22

Ishtiyaque Bukhari
07:55 30 Apr 22
I have done my deep cleaning teeth at Sabka Dentist Virar and it was very satisfying. Dr. Nikita Gupta has been very nice throughout the procedure and she is very knowledgable person.I refer it to everybody for their dental problem.

Swapnil Mahajan
06:43 30 Apr 22
Best First Dental Experience The Dental Treatment was best n painless. The Dentist is so sweet nd polite. Must visit once.

SMF004_ SIDDHI_BORADE
13:05 29 Apr 22

akshay palkar
07:11 29 Apr 22

Dharmesh Halande
13:32 27 Apr 22
It's great facilities , great staff coperate us

Suraj Shivraj Singh
06:26 27 Apr 22

Sumit Tiwari
14:21 23 Apr 22
Nice experience and very politely

Tournage pictures&Advertisements Pvt. Ltd.
09:39 23 Apr 22
Best doctor I love the treatment ❤️

sumeet suman
09:38 23 Apr 22
Amazing experience. The team is well organised and professional. Doctors are really excellent. They understand the issue properly and accordingly suggest the best treatment.

Hetal Rajput
11:22 21 Apr 22

Ninad Munagekar
14:43 20 Apr 22

TYBCOM RN 287
07:00 20 Apr 22

Vishal More
12:51 18 Apr 22
Good service, Good tremment

Rohit Baraskar
13:41 16 Apr 22
Prompt and Very Good service.Amazing dooctorsGood price

Great services. experienced ,humble and cooperative doctors.

Farooq Shaikh
17:31 15 Apr 22
Great experience....the service was quick and good...the treatment and the costing was well explained in detail

Gayatri Chipte
11:35 15 Apr 22
This service is very nice thanks for staff .verry friendly.

Sarita Gaikwad
10:03 15 Apr 22

Dr Nikita mam is very good she suggested me allot to take care of my teeth tysmmmm mamm

Sarita Solanki
06:50 15 Apr 22
Dr Nikita Mam Apke Treatment Bhot Acchi Hain You R Best Doctor for Treatment

Chandan Karanjekar
14:32 09 Apr 22
Awesome Treatment Dr Nikita Best DoctorAnd Very Nice Experience

nilesh patade
14:30 09 Apr 22
Very good experience in Sabka dental clinic.Received dental check up from Dr. Nikita. Dr. Nikta have good experience and even consulting is very good. They give all information and solve all your problemsAnd All Staff is Awesome Tha k you Spacially Dr Nikita🥳

Capture The Memories 98
14:26 09 Apr 22
Good service and experience, treatment is well organised.

Tarun Singh
13:08 07 Apr 22
Told the exact issue and was very frank.

24 PRACHI SINGH
12:57 07 Apr 22
Good behavior staff and the process was to simply excellent service and very Hygiene....... ✌

Devendra Tiwari
11:06 07 Apr 22

Annie Bernard
12:37 06 Apr 22
Very good treatment and friendly staff

Tushar Sonawane
06:22 06 Apr 22

BASIL DBRITTO
14:09 05 Apr 22
I recommend to come & must visit if you have problems with your teeth outstanding service from there staff. dr Nikita will help you out with your problem she is very polite and knowledgeable.

Govinda Agrahari
06:18 05 Apr 22
I had a very good experience and appreciate the dental surgery done by doctors. I am very satisfied,. Many Many Thanks to all.

Pooja Tiwari
16:06 04 Apr 22
Nice, well behaved and cooperative staff, fast service, timely response and resolve the issue.Keep it up.

Gopalkrishna Satpathy
13:05 01 Apr 22
Good hospitality, doctor and staff people are very kind i highly recommend you guys to visit once⭐

Bhagyashree Gangan
13:21 25 Mar 22
Loved the facilities ...doctor & receptionist both ....u must visit this place .

Pooja Sharma
07:10 23 Mar 22

Sunil Chandanshive
06:09 23 Mar 22
The doctor was patient and explained details of tooth health. I got the cleaning of tooth done, the experience was good. Recommend it to everyone

Very good experience with Dr. Nikita & Sabka dentist staff.

Arya Chaudhari
07:12 05 Mar 22
Done check up and also must say painless cleaning 👌 done by Dr. Nikita and briefly explained the causes and suffering of the treatment not done it's better not to avoid the treatment and get it done

Zantu Mandal (Fav)
13:15 01 Mar 22
Great facilities with great consultant...

DeviL Gaming
07:55 28 Feb 22
Very good experience in Sabka dental clinic.Received dental check up from Dr. Nikita. Dr. Nikta have good experience and even consulting is very good. They give all information and solve all your problems

roshan raykar
07:28 28 Feb 22
I went to Sabka Dentist...the treatment was great

Veera Bhadra
10:28 26 Feb 22
Excellent service by sabka dentist. Guided very well with overall checkup .

Prashant Pawar
09:51 26 Feb 22
Nice 👍 cheaking and Dr very good

Vishal Jadhav
06:48 26 Feb 22
Well, must say that this is my first visit and that to a free one which is commendable to get at this time of the moment and I got to know about my tooth ailment and various other procedure to maintain my healthy teeth.The doctor is polite and very much keen to know the problems of the patient with keen interest and provides a better solution to it.Would recommend it for anyone who might be thinking that care for their teeth is important rather than long-term denial of their teeth health.

Arpan Kumar
14:03 24 Feb 22
I had root canal at SD virar it was a great experience here. Dr. Nikita is wonder at her work.

Akash Vishwakarma
13:21 24 Feb 22

pankaj baliharia
14:21 23 Feb 22
It was a great experience

Namrata Tiwary
12:30 23 Feb 22

prasad dalvi
13:46 22 Feb 22

Prakash Dubey
07:51 21 Feb 22
nice .checkup for गुड my fast expi.so good thanks for sabka dentist virar west

Rupesh Meher
08:04 19 Feb 22

536 Mishra Neha
06:48 19 Feb 22

Sushma Bandre
12:47 18 Feb 22

Nitesh Niwate
14:40 17 Feb 22
Received dental treatment by Dr.Nkita and it's been very good and painless experience. The doctor very well explained me the treatment and answered all the queries related to it.I will recommend all to visit this clinic for any dental treatment.

Sarika Palav
14:13 17 Feb 22
I did my tooth cleaning. It was amazing

Shubham Gurav
07:42 17 Feb 22

Abhishek Rawat
11:29 16 Feb 22

Shahrukh Khan
13:20 12 Feb 22
Very good experience ..the doctor Nikita gupta is very soft spoken and very polite to speak...but the cost for braces treatment is very high...few years back I went through the treatment ..but again I hve to undergo...

Linus Pereira
12:43 12 Feb 22
Alright experience is good & satisfying . Better guidance given by Doctor for further treatment.

Vijay Madhavi
13:15 10 Feb 22
They did a brillient job and explained me everything really well. Happy with the overall service

SMF015_Haet_Gohil
08:25 10 Feb 22
Dr.Nikita's assistance was excellent along with staff co-ordination n follow up.Must visit....👍

Reena Behera
11:58 07 Feb 22