Address: Vijyalaxmi Hall, Shop No. 8, 1st floor, Above Bhinayak Fast Food, Aagam Arcade Opp. Hampton Park, near Jolly Residency, Vesu, Surat, Gujarat 395007
Monday – Saturday 11 AM – 8 PM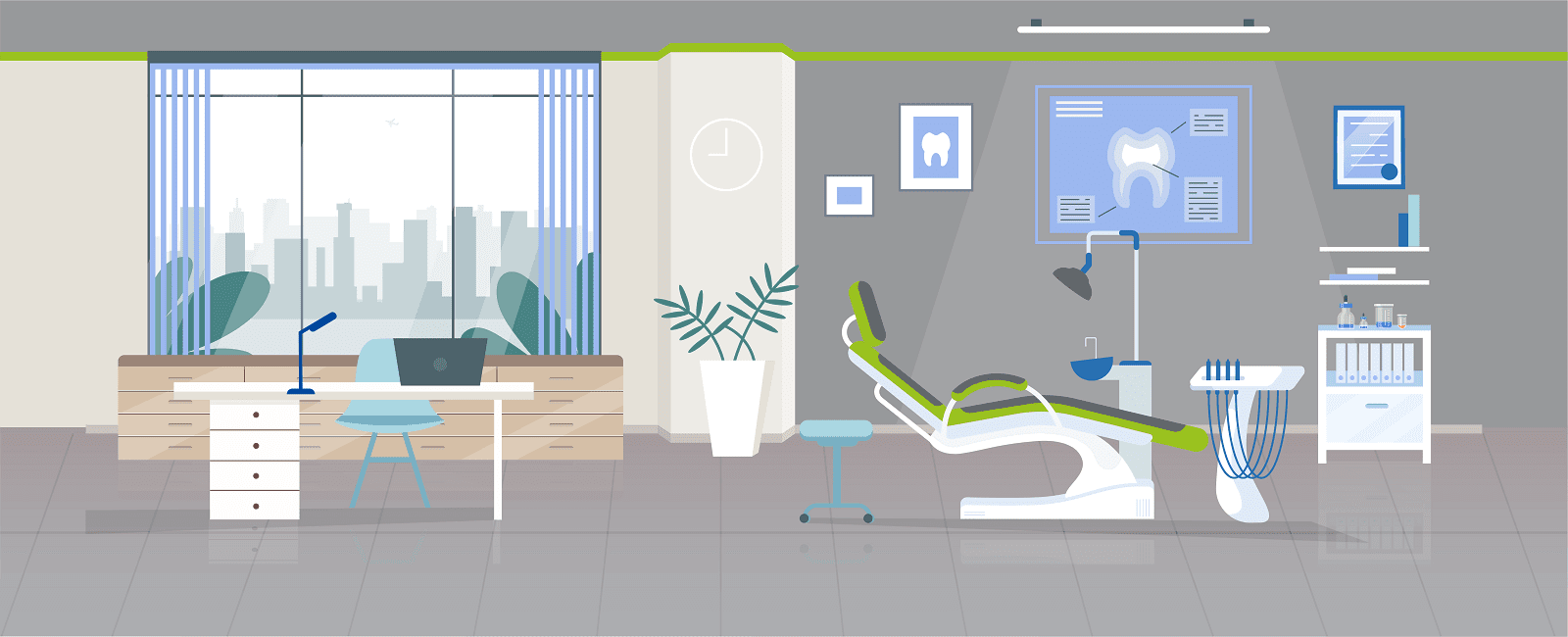 About Sabka Dentist Dental Clinic in Vesu
Offers a relaxed and unique dental care experience, coupled with the highest standards of dental treatments. Dentistry absolutely need not to be anything less than a pampered pleasant experience. Dental treatments in Vesu, Surat at Sabka Dentist dental clinic confines in a calm surrounding and, will amaze you with how painless and fast most of the modern dentistry is!
At Sabka Dentist, our aim is to provide good oral health and create beautiful smiles. In the process of achieving this, we provide an excellent implant, preventive, restorative, and conventional dentistry. Our commitment to these goals provides you with unparalleled service with the highest standards of dental hygiene in a comfortable and pampering environment. We know you will be delighted, not only with the treatment but with the way you are treated. Here you will find a welcoming ambiance with warm, friendly staff and total transparency.
Our Services
All dental treatments from dental crowns to major smile makeovers; a wide range of dentistry procedures and full mouth dental implants; everything is available under one roof!
Well trained and specialized dental team constantly staying updated through continuing dental education.
State of the art treatment techniques and instrumentation.
Value for money treatment options and costs.
Zero waiting policy.
Priority treatment completion at no extra cost for time-bound patients.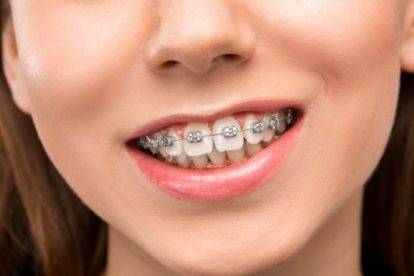 If you are looking for any type of dental treatment like metal-free crowns and bridges, veneers, dental implants, tooth whitening, implant dentures, smile corrections, gap closures, fixed teeth, root canal treatment, gum surgery, kids dentistry, laser dentistry, gummy smile correction, wisdom teeth extractions, dental X-rays, missing teeth , etc., we are the ideal choice for best dentists for dental treatment in Surat, India.
Tell me more about Sabka Dentist, Vesu
In case you are particular about your dental health care, you ought to pick the best when it involves oral checkups and treatments. Sabka Dentist is consistently ranked among the best dental clinics in Bhattar Road, Surat. At Sabka Dentist, people not just obtain top class treatment for their oral concerns, but will also get to enjoy one of the greatest in-clinic patient experiences across India. No matter the background or profession of an individual, we make certain that all of our patients feel at ease and experience no issues when approaching or getting their oral health issues across to our dentists. We are one of the top dental clinic chains in Bhattar Road, Surat, and have a legacy that is unrivaled by any other dental clinic in Bhattar Road, Surat, India. Our dentists are some of the best dentists in Bhattar Road, Surat.
Sabka Dentist often makes it to the list of best dental hospitals in Bhattar Road, Surat, owing to our excellent team of dental experts and doctors, and state of the art facilities within our dental clinics. Sabka Dentist was started way back in October 2010, with a single medical clinic in Vile Parle. Currently, we have grown to around more than 100 clinics in Mumbai, Pune, Ahmedabad, Surat, Bangalore, Navi Mumbai, Thane. Our team works to encourage better dental health and aid people today to truly feel and look good and proudly carry their smiles. No wonder, resulting from our team's devotion and vision to help spread smiles across the world, we have frequently managed to get on the list of top dental hospitals in Bhattar Road, Surat.
Hence, the next time you plan to visit a 'teeth hospital in Bhattar Road, Surat, we should be at the top of your list of dental hospitals in Bhattar Road, Surat. Consider us your own 'Apna Dentist'; our dentists are some of the best dentists in Bhattar Road, Surat, and we can help you with your tooth concerns so that you can carry on and spread happiness across with your wonderful smile.
Probably the Best Dental Care center in the middle of the City . I've gone through RCT (Root Canal Treatment) there. It went for 45 days long approax. They've done the whole treatment step by step with such an incredible patience and in details. One can go for dental treatment here for sure at reasonable prices. They meet the patient's expectations. It's worth going there for any dental problem. 5 star for Doctor's efforts .

kalpesh kk
05:58 09 Jun 22

Bhavesh Yadav
11:38 02 May 22
Dr.chitra is very good experience and carefully Dr.chitra 👍👍👌👌👌👍👍👍👍👍👍👍👌👌👌👌👌

Giri Sejal
13:07 18 Apr 22

Abhigna Maisuria
04:19 25 Mar 22

Ashutosh Giri
17:08 15 Mar 22
Amazing experience Dr Chitra was so polite and humble she listened my problem carefully and provided me with good solutionThankyou so muchSurely one should visit 👍🏻

117-Tanishka Sadana
16:48 07 Jan 22
Great service and treatment. I started my Implant treatment in Bangalore but then had to come to Surat. Sabka dentist Vesu was quite supportive in taking my procedure ahead and got it completed well in time too. Thank you Dr. Chitra and Dr. Dipal for all your help. Highly recommended for everyone!

Saurabh Shah
07:25 31 Dec 21
I have very well experienced with Dr chitra. I have cleaning and filling .Good explanation by her. Must visit for check up.Directly go for check up, don't get confused with offers,doctor will explain very well

manoj ghurka
13:47 23 Oct 21
Doctor is so polite and and very nicely treated me like just home :)Best experience with dr. Chitra

Ariha Parekh
16:04 19 Aug 21
Good service and nice Behavior and Budget friendly

Shivam Barhate
15:46 22 Jul 21
Dr. Chitra is very polite and she treated me very well. I visited sabka dentist for the treatment of aligners. My treatment is about to start. I too give the after experience review here. Stay tuned.

Mansi Goyal
14:00 29 Jun 21
I have done scaling. Thank you Dr chitra Patel

sanoj Manu
06:38 17 Apr 21
Cleaning done! Good service

2536 banthiayash
13:13 08 Apr 21
I have done scaling Good service Thanks Dr Chitra Patel

JP Is Live
06:27 18 Mar 21

Vishal Patel
14:00 17 Feb 21
Dr.Sachi's work is very nice and very humble.

Vashi Dhrumik
15:09 15 Feb 21
Very nice hygiene clinicDr sachi is polite very good caring dr. Good service

Nikhita Keswani
13:34 21 Jan 21
Very good doctor and staff ,cares instantly

hariprasad sharma
06:17 26 Dec 20
I have done scalling thank you sabka dentist

devi singh
12:23 21 Dec 20
Having a very good experience. I was having a composite fillings on my teeth.

Amit Hargovindbhai Patel
06:59 14 Dec 20

rahul patil
04:09 03 Dec 20

CHETAN PATEL
14:00 28 Nov 20
Good doctors and staffs thank you Sabka dentist

Vikash Kumar Bhadani
05:45 25 Nov 20
Best dentist of surat,very nice mam very best work

Narendra Prajapati
02:43 07 Nov 20
All the staff and doctor are so cooperativeAnd good suggession and treatment.

I have done feeling best treatment thanks dr sachi modi

Pradeep Saraf
04:59 04 Nov 20
Doctor very well explained the treatment. Doctor and staff is very polite and helpful.

Tanya Bhatia
06:42 20 Oct 20
Nice meeting thuraly advice n prosiger

Bharat Lakdawala
13:54 08 Oct 20
Nice dental clinic Dr Sachi is very good and she explained in very effective most reccomeded dental clinic satisfied with treatment thank you Dr Sachi Modi. Thank you sabka dentist.

Ankita Gamit
05:51 08 Oct 20
Best service, doctor is very polite

Nidhi khanna
04:56 02 Oct 20

Sunil Latta
13:08 01 Oct 20

pravin sanghvi
06:45 28 Sep 20
Good treatment by doctor seems like well versed in practise quit a friendly approach in treatment .

Nikhil Nil
13:53 23 Sep 20
It is good to have a meeting with a doctor

Lalit suthar
05:27 18 Sep 20
Eent for my wife front teeth problem Dr. Sachi has explained treatment plane in detailed and finished treatment very carefully. Must reconmeded clinic. Thank you sabka dentist

Ghanshyam Ahuja
12:12 17 Sep 20
Went for my teeth cleaning. I am happy withTreatment. Thank you Sabka Dentist

Best dental clinic for teeth problems. Doctor and staff are good and polite, good place to dental treatment. Nice dental clinic, Dr sachi is very good and she explained in very effective manner. Most recommend dental clinic. Satisfied with treatment. Good hygiene maintain and best clinic. Happy with treatment, supportive staff and knowledgeable doctor

nimu patel
05:38 16 Sep 20