Dental Clinic in Dahisar East
Address: Shop no 1 A ,Ground Floor, BPT Employees Swed Ganga CHS LTD, C.S Road, Next to Bank of Baroda Anand Nagar Dahisar East, Mumbai, Maharashtra – 400068.
Monday – Saturday 11 AM – 8 PM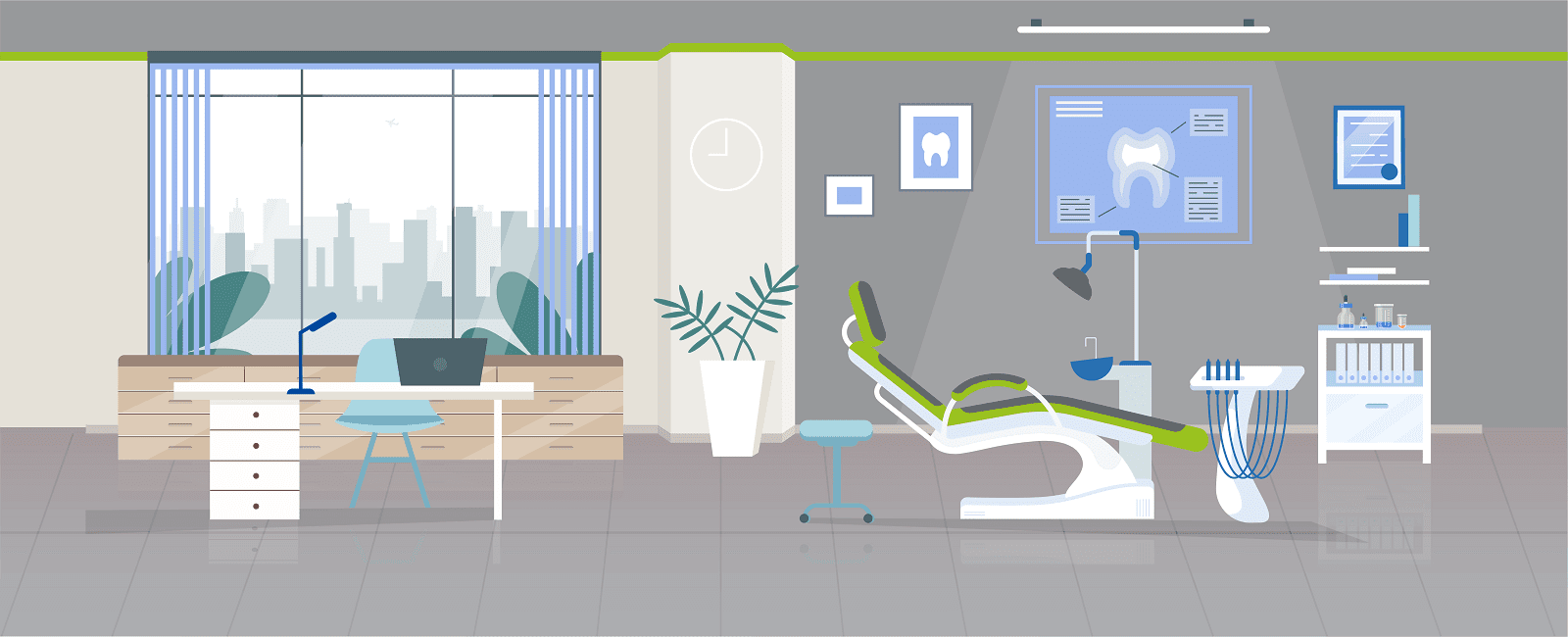 My treatment was root canal and fixing of crown, very happy and content with the work done, staff and the doctors were efficient and courteous. Thank you.

Kulin Dedhia
14:05 03 Mar 21

Mrunali Chalke
07:32 01 Mar 21
Was here for cleaning. Had a great experience .Dr sachin yerekar attended me.

jayant khanvilkar
07:29 24 Feb 21

Sushil Shivalkar
13:41 23 Feb 21
Treatment is very good. Doctor Sachin is very kind and knowledgeable person. Staff is very co operative. Recommended to pay a visit for dental problems.

Vishakha Warlikar
17:15 11 Feb 21
Doctor Mr sagar treated us very well and he is does treatment very nicely I am coming from past 6 month and it's really great you have doctor like Mr Sagar

Ankit Gawade
19:16 10 Feb 21

Pravin Dabhade
13:10 10 Feb 21
Kind gesture. DoctorExplained everything nicely. Would surely refer others too.

pooja kangne
10:43 08 Feb 21
Dr. SACHIN guided and did my treatment absolutely very nice. Very Good experience with him as well as Dispensary

Vrunda Khanvilkar
10:26 06 Feb 21
Visited sabkadentist dahisar.for routine check up.happy with the experience.very well guide by Dr.sachin.co-operative staff.. overallgood experience.

Aarvi Bavkar
12:33 04 Feb 21
The Doctor was great!!! He took time analyzed and explained things well!!! Great Experience ✨

Alvin Wilson
12:54 03 Feb 21

suresh lonkar
11:56 22 Jan 21
I'm happy with my treatment 😊😊

28.Pranay Khopre
11:23 16 Jan 21
Great service and humble staff. Very professional overall.

Nidhin Nair
08:20 16 Jan 21
Satisfied with the check up and the feedback given by the dentist! Very polite and welcoming staff or helpersOverall loved experience as it was my frst visitDiscounts given by dentist made my day..Hoping to move forward with them.

vishakha nambiar
08:49 15 Jan 21
Awesome experience with sabka dentist.. i am visiting in frequently over there and every time service provide by them was superb

Himanshu Agarwal
07:46 11 Jan 21
This is best clinic for teeth my experience so good..👍🏻

Ankit Gupta
15:16 09 Jan 21
Really nice treatment getting by doctor ..staff also very nice

rupesh panchal
12:10 09 Jan 21
It's was a very nice treatment and it was very careful and safe☺️😁😊🤗🥰😀🤗😎🤓

Jigna Shah
10:36 04 Jan 21
Good doctor and good staff. Good precautions during covid times. Recommended

Darryn D'Souza
10:02 02 Jan 21
Good service and suggestion by doctor. Dr.Mr.Sachin Yerekar is good dental surgeon and do the work properly. Staff is very helpful..

Ramakant Bhosale
07:53 05 Dec 20
I'm happy with my treatment ☺️

nizamuddin Haque
11:03 03 Dec 20
Amazing experience.The clinic was neat and clean, doctors were well read and well spoken. Getting few work done.Definately recommend it

JAY ZALAVADIA
10:31 03 Dec 20
Good service I'm happy with my treatment 😁

Zaheer Rahman
09:51 17 Nov 20
Had a really great experience at Sabka Dentist. The Dentist was really polite and skillful. Their staff was also co-operative. Fully satisfied!

Urmi Joshi
10:24 03 Nov 20
The floor was santized with the equipments management was taken care properly please do visit

Ayush Vyas
10:32 27 Oct 20
GOOD SERVICES and Good co operative staff

Bijal Devalia
16:24 15 Oct 20
Visited for missing teeth replacement at sabkdentist dahisar East Dr. Sachin expexplained me very nicely. Staff is polite. Really happy with the treatment

Seeta Mishra
12:42 12 Oct 20
It was good ☺️ n the staff is friendly and helpfull ❤️

Sakshi Dhumal
10:57 07 Oct 20
One of the best dentist I have ever gone to. I went for removing tooth and some cleaning. Needless to say, the whole thing went smoothly and the doctor there seems very good dentist. Fully satisfied with my experience.

Rahul Gimhavanekar
07:26 06 Oct 20
Experience was good and advice given by doctors and cooperation is better overall

B-32_Naik_Kashish
08:01 05 Oct 20
Nice and humble staff and very good service...

sushant kadam
06:42 05 Oct 20

Naresh Rajput
12:24 01 Oct 20
It was a good experience as the Dentist and employees are very cooperative and professional. Thanks for the treatment and I am very satisfied.

Anirban Bhowal
06:59 01 Oct 20
This is a very good clinic. I got a good treatment from doctor. They have EMI option for root cannel through bajaj finance.

sakar desai
08:17 30 Sep 20
All doctors are very helpful. They have very Good knowledge.Way of talking are Good

knight Silent
17:49 29 Jun 20
I happily completed my treatment here the dentists here are very friendly

Pravin Shintre
11:58 17 Mar 20
The treatment is good but it's very costly. They must reduce cost to make affordable for most of people.

rashmi jain
04:12 15 Mar 20
Good service provider by efficient doctors..

chirag pandya
14:53 12 Mar 20

Rupesh Yadav
14:40 09 Mar 20
Thanks for dentist dahisa

Anilkumar Gupta
16:23 06 Mar 20

Deepak Yadav
09:56 06 Mar 20
The doctor who did the fillings and extracrion of my sons tooth was very efficient and friendly. She ensured that my son was eased throughout the treatment process. Thankyou Dr. Priyanka.

Mohini Shah
11:16 03 Mar 20

naresh kumar
11:06 03 Mar 20
Service of sabka dentist clinic dahisar is best service and expert's are take care about customer's query about any of dental problem it's just a suprerb service of sabka dentist clinic dahisar

Ganesh Kadam
14:45 02 Mar 20
Very nice and supportive Staff & Doctors

Ashok Raut
02:31 29 Feb 20
The team of sabka dentist is professional and very hygienic while dealing with the patients. A big thanks to Dr Ancil for the treatment . It was great experience throughout the treatment .

Rishiraj Prajapati
10:04 27 Feb 20
I m so happy with my treatment cleaning visit sabkadentist dahisar.....

Dr Prateek Daga is so Caring for his Patient's😊Best Orthodontist Doctor 👍👍Friendly Staff - Mittal, she is always there to help everyone.😊

Nidhi Gupta
05:34 23 Feb 20

Nilesh Rane
14:48 22 Feb 20

nuzhat shaikh
10:11 22 Feb 20
I am very happy to be here for my dental treatment as the doc Priyanka is experienced, caring and very light handed during the process. The instruments are modern and my experience is satisfying .

Aaradhana Agarwal
08:08 22 Feb 20
Good n affordable dental services. Thanks Dr.Pooja 😀

I am happyDoctor are very goodAnd nice treatment

Nazim Shaikh
11:21 19 Feb 20
Doctors are good..Services are good until now..Clinic is well cleaned and its enough spacious..Thank you..

meenakshi soni
06:39 19 Feb 20

Jayesh Gaikwad
13:30 18 Feb 20
I'm happy with my treatment

Sunita Lad
11:45 18 Feb 20
Dr Ansil and staff os very cooperative and professional... I recommend sabka dentist for dental treatments

Rucha Samant
13:14 17 Feb 20
Dr Ansil is really very helpful and staff is indeed good at services! Highly recommended! 😊

It was good to come at sabkadentist good work

Sujit Dewakar
10:08 17 Feb 20
Took a root canal treatment...very humble staff...overall good experience...

sanchayita das
10:54 05 Feb 20
Treatment I received it was appropriate and staff was nice and helpful.

Manish Devadiga
17:28 04 Feb 20
Amazing experince with sabka dentist.. Completely happy with the treatment of Dr. Ancel and very patient friendly staff(Mittal).. Thank you to Dr. Ancel for making me smile with confidence as I was not at all Happy with my previous look.Thank you Mittal for alwys helping us. I alwys recommend this clinic for braces treatment to my friends.. The best clinic for ortho patients...Very happy with the service and staff..Thank you..!!😁Do visit sabkadentist with smile......😁😁

sneha yadav
12:41 20 Jan 20
Happy with my treatment ..

mukesh shah
07:42 18 Jan 20
Gud services I m so happy with my treatment thank u sabkadentis...

Gajanan Dhawal
09:04 17 Jan 20

pramod pandey
11:04 11 Jan 20
Nice and supporting doctor's nad receptionist

Kajal Dave
09:16 08 Jan 20
Loved the services. Doctor Pooja is very helpful and answers to all the doubts.

Pradnyesh More
07:42 03 Jan 20

shivaji rathod
14:04 18 Dec 19

Kuldeep Singh
13:47 10 Dec 19
Just loved the treatment n very friendly staff n dactor thank u n regards from kalpesh chauhan

kalpesh chauhan
10:29 10 Dec 19
Ortho treatment is excellent.....dr.pratik ....thanks ....

hemant taralkar
07:38 10 Dec 19
Doctors are very helpful with good knowledge i would recommended it without hesitation thank you

Rajnath Pandey
16:58 30 Nov 19

Chanda suthar Chanda suthar
16:24 29 Nov 19
Doctors are really nice, well equipped clinic, suggestions and the treatments are totally according to the customers. ⭐ for the doctors who treated me, 😊........ Thank you Sabka Dentist 😁...

Pooja Pandey
15:52 26 Nov 19
I had a missing tooth. I wanted to fix my teeth. Wherever I went I was told that my teeth cannot be implanted as the bone is very less. But the doctor here consulted me well and told its possible. Now its been almost a year since i have my new tooth and it looks absolutely natural and no problem. Brilliant working !!!

Priyesh Karia
14:47 21 Nov 19
Treatment taken at sabkadentist dahisar and feel good after completing my treatment. Thank you to Dr. Pranita for making me smile with confidence as I was not Happy with my previous look .complete staff is very polite and helpful. All my family members like treatment done by Dr Pranita khobragade. She is now our family dentist.Do visit sabkadentist dahisarThank you!

sachin nevarekar
10:02 21 Nov 19
I had visited sabkadentist dahisar ,treatment done and felt very good after treatment Thank you to all staffkindly visit all of you

sushil kadam
09:49 21 Nov 19
Beautiful experience with Dr. Pranita. I had crooked front teeth and Dr.Pranita told me that she will correct it by capping. She asked me to go for some premium crown as I was more concerned of looks. She fixed my teeth within 10 days and my teeth look absolutely natural and straight without any pain. I'm very happy. Besides my mother had no teeth in her mouth and she has started her implant treatment with Dr. Pranita. She's been brilliant!

Jacintha Pereira
05:28 21 Nov 19
Was nice i got my scaling done today the price is afordable n service is good

Very good service and personalised attention. Treatment continuity maintained. Staff was very nice. Timely attended in every visit.

Rakesh Soni
14:12 13 Nov 19
Liked the ambience and treatment given by staff

Pratish Mehta
09:40 09 Nov 19
Good service and suggestion by doctor.Very cooperative.

gaurav bakare
14:10 08 Nov 19
It was a very good experience👍🏻


Naresh Joshi naresh j
10:14 02 Nov 19
Good doctor an good staff also good suggetion teeth problem an good solution.plzz one time go an chek teeth problem.sab ka dentist no 1 experience me

asha Shedge
08:16 02 Nov 19
Nice experience...got nice service from them to me & my mom also....

laxmi ahir
16:03 01 Nov 19
Satisfied, Good services.will recommend to others

Priti Koli
07:59 26 Oct 19
Humble staff, well managed overall experience was good plus value money

Unnati Shah
13:56 23 Oct 19
One of the best dentist I've ever seen

Hetal Dave
07:11 22 Oct 19
Loved the services. Doc is very helpful and answers to all the doubts. Cleaninness and hygiene is their motto. Equipments are all good.

Anjali pandey
18:25 21 Oct 19
Excellent services and great ambiance. Informative and personal attention.

suman sharma
15:21 16 Oct 19
Very professional and good care of patients, really recommend it.

Suvakanta Samal
15:24 15 Oct 19

Kaluram Patole
10:41 12 Oct 19
Very Good Service.. Get Professional Dentist treatment. Clean and Hygienic clinic. Grear Experience

Arjun Sable
09:54 12 Oct 19
Very patient and caring with their patients. Explanation are given in full details and provided good treatment at affordable cost. Excellent work would recommend her for her work.

vidya shetty
11:13 11 Oct 19

Prakash Soni
15:19 10 Oct 19

mangesh solanki
15:02 09 Oct 19

Pankaj nayak
15:24 07 Oct 19
Helpful and very friendly

Dhairya Abhani
07:26 05 Oct 19
Nice atmosphere friendly staff proper guidence

Dharmendra Dubey
07:14 05 Oct 19
Doctor is Friendly and knowledgeable staff who are willing to go above and beyond to ensure a positive patient experience. Highly recommend this location...sabka dentist... dahisar east...thanks...

Hiren Chauhan
15:11 24 Sep 19
Dr Periera treated very kindly made me feel easy, pain relieved fifty percent after talking to him .He diagonised perfectly after taking extra .Explained me what's my problem what is the remedy to be done such as ReRoot Canal Treatment for earlier failed RCT.Bridge for five teeths on right lower side of the jaws n one ceramic cap on lower left side of jaws

Ashok Ghadge
04:00 24 Sep 19
Very honest and friendly staff. NICE EXPERIENCE 👌

varun pandey
11:49 23 Sep 19
It was a good experience with sabka dentist, for my tooth scaling.

Aniket Ghadi
15:10 21 Sep 19
Clean clinic. Nice treatment. Done tooth cleaning here. Recommendable

Rajiv Maheshwari
07:58 21 Sep 19
Superb services and amazing doctors who are so knowledgeable and friendly!!

kinjal dedhia
15:37 20 Sep 19
Amazing services and well knowledgeable and trained doctors

Kinjal Dedhia
15:36 20 Sep 19
I had great experience n a good treatment

Nick Moses
12:26 20 Sep 19
Good service plz visit sabkadentis dahisar. Thank u...

Chandrakant Detroja
09:15 17 Sep 19
Experience is good staff is very nice so friendly staff. ........

Holiday Express
11:25 16 Sep 19
Would like to recommend family n friends.

akash chaurasia
08:16 16 Sep 19
Amazing experience.staff was supportive.Doctors are professional

Ajit Patil
15:38 13 Sep 19
Service Is Very Good Thanks

rakesh bagwe
13:07 11 Sep 19
Good service and great place to have your dental checkup

Ratnesh Shrivastav
11:03 11 Sep 19
Good service for sabka dentist i like all services n good doctors recommend i like n nice visit n so nice recommendations all is good

ganesh thorat
14:22 09 Sep 19
Nicely work done and explain me very well, neat and clean place.

Chetan Maghudia
14:14 09 Sep 19
Helpful and carefully treated to patients.

Kaustubh Masye
07:11 07 Sep 19
A very good explanation by the doctor. Overall nice experience.

Mahendra Sharma
14:59 06 Sep 19

mithil upadhyay
11:51 06 Sep 19

Sanjay Suthar
13:20 03 Sep 19
Had tooth cleaning session...procedure done by Dr. Pooja pandey... Nice doctor and professionally conducted the procedure in just 20 mins.👍👍👍

Dipen vyas
12:24 30 Aug 19
Good service&frainkly stopand doctorVery good thanks.

Angad Yadav
11:47 30 Aug 19
The clinic is very neat and clean...the doctor hand is very soft.. Nice treatment is given here.... Do visit

Jayesh Chitroda
11:24 30 Aug 19

mithilesh varma
12:40 29 Aug 19
Nice treatment on time..Good service..

Kailash Sharma
10:14 28 Aug 19
Great service and helpful dentist. Must visit

Rohan Pandey
11:09 26 Aug 19
Amazing experience. The clinic was neat and clean, doctors were well read and well spoken. Getting few work done.Definately recommend it

vishal salins
15:06 24 Aug 19
Nice setup... Treated by Dr Pooja Pandey . So nice and gentle to all patients... Ultimately 5 star rating setup...Thank youSabka Dentist.

saurabh tripathi
10:43 24 Aug 19
Excellent clinic and doctors team.

Keyur Bhanderi
10:24 22 Aug 19

Debu Samai
12:26 20 Aug 19

Vivek Patel
12:44 19 Aug 19

SEEMA SHAH
13:07 12 Aug 19
It was my first experience. I went for a cleaning. N I felt really good.

Shraddha Parmar
14:54 10 Aug 19
Very precise explanation and technique.

Ashish Jaydeokar
08:53 10 Aug 19

Prachi Shirgaonkar
13:45 08 Aug 19

Rakesh kadamba
08:37 08 Aug 19
Dr. Pranita Is Very Good Head Dentist.Treatment Also Good..

Revathi Jadhav
17:18 07 Aug 19

Ashish Abbi
14:43 06 Aug 19

Tejas Chaudhari
12:36 05 Aug 19
Good service and friendly staff

jaydeep maru
13:42 03 Aug 19
Dr pooja pande advice and treated very good

Nikunj Damania
11:04 03 Aug 19
Did my scaling here. The doctor and the staff and very good. The doctor explained me well about the various problems and possible solutions that I can take. Overall a very good experience.

Roshan Shetty
10:21 03 Aug 19
It was an amazing experience !! Got good treatment 👍 !!

Prerna Kapadia
07:29 03 Aug 19
Good clinic neat n clean plus hygiene... Treatment also good

hemant pandey
15:03 02 Aug 19
Excellent treatment at a very reasonable cost !!!Thanks a ton !

Dr. Pranita is Very Good Head Dentist. She treat Patients Very Well & Explain Treatment Properly.All Staff is Very Polite. Everyone should visit to this clinic.

santosh582
18:16 01 Aug 19

Mangesh Narkar
14:58 01 Aug 19

salman rindani
14:29 01 Aug 19
Good treatment and supportive staff.

Pooja Pandey
11:25 31 Jul 19
Nice experience co-oprative staff and doctor thanks to Dr. pranita I like her treatment very much

Anju Patil
14:34 29 Jul 19
The Dr pranita explains each & every steps like how the position of the teeth should be all.Must visit once

Hitesh Kansara
13:41 29 Jul 19
Good experience friendly staff an dr pranita explained all things to take care for teethThank u

Pratik Parmar
12:26 29 Jul 19

Dr. Viven did my treatment. Very good experience.

Ankur Gandhi
13:17 27 Jul 19
Treatment process was very good Dr. Pranita Khobragade

Mohan Kalgutkar
10:15 25 Jul 19
आमचा अनुभव चांगला आहे येथील डॉक्टर प्रणिता खोब्रागडे मस्तच आहेत

Manjiri Kalgutkar
10:15 25 Jul 19
Visited Sabka dentist dahisar clinic today ... met dr pranita .... i found the doctor was very Gentle with her words, understood my problem and treated me likewise. I liked her treatment very much.

Neha Shrivastava
15:11 18 Jul 19
Great and legitimate service

Ankita Kolambe
11:52 15 Jul 19
Dentist was Proactive,Helpful.Looking forward for further treatment

Ketan Rana
13:31 09 Jul 19

Varsha Waghamare
13:22 09 Jul 19

Madhuri Sutar
04:27 03 Apr 19
Good experience! Me being scared of everything comes the way in sabka dentist still thankfully great work done by Dr.Heena ma'am nice friendly staff good atmosphereJust need to give more discounts & offers I feel ,rest all good

Anagha masurkar
15:14 19 Mar 19
Excellent treatment And good service.Thanks😊

amardip kamble
13:08 16 Feb 19

Subhasis Bhoumik
15:28 08 Feb 19

Excellent experience ....got NYC treatment ..even doctor r very helpful ND caring ... Thnk you dr.unnati ...😊😊😊

Vanita Gaikwad
15:12 19 Sep 18
Excellent doctor i experienced, good service, moral support helped me get rid of fear for tooth treatment. Thankyou.

Very nice treatment ,satisfaction overall

Shyam Roplekar
08:00 14 Jul 18

Rahul Kharva
14:15 13 Jun 18
Dr unnati is very good done my treatment excellent

Nasreen Sayyed
11:08 05 May 18
Excellent service. All doc are nice.

Suahmita Haate
13:18 28 Apr 18

Radha Dude
14:22 11 Apr 18

kaushik shah
14:08 10 Apr 18
Myself and my family have been using this facility for almost 3 years now, the reasonable treatment cost and care have been the highlight of this clinic. They all have been very accommodating in every way.Highly recommended

Treatment is very good & also service is very good. Thanks

Samiksha Kale
12:09 19 Mar 18

Priyankayadav Ravindra
12:48 15 Mar 18
The professionalism and quality of service and treatment over last 3 months has been outstanding😀

Amruta Jaywant
18:59 14 Mar 18
It's very good tritment plus doctor

Anuja Landge
14:32 14 Mar 18
The Treatment is Good , Doctors and Staffs are Very Good in Handling the Patient . 😊😊

Linus Maile
14:22 14 Mar 18
The doctor working on my root canal was rupali. She was very patient and did a good job. I am very scared of needles and have diabetes. She made me feel at ease and was wonderful. Thank you to all at sabka dentist. 😉

rozane parmar
08:26 14 Mar 18

Extreme Infosolution
14:59 09 Mar 18
Shocked to see my teeth but doctor are with gud knowledge

vinesh pandey
11:27 09 Mar 18

Rohit Umbarkar
10:12 09 Mar 18

Manohar Shedge
11:07 13 Feb 18

Rajesh Gohil
00:37 30 Dec 17

Amogh Darekar
14:10 03 Dec 17
Mydentist clinic was a good choice I made. I went for my free consultation to the Dahisar Clinic. I wanted braces for my teeth. They gave me a free consultation with the specialist doctor who had come that day.I was given a quotation for my treatment along with the discounts they are running this month. I found the offer very lucrative and decided to start my treatment.Keep it up Mydentist.

ketan kadam
13:08 08 May 14