Dental Clinic in Dahisar East
Address: Shop no 1 A ,Ground Floor, BPT Employees Swed Ganga CHS LTD, C.S Road, Next to Bank of Baroda Anand Nagar Dahisar East, Mumbai, Maharashtra – 400068.
Monday – Saturday 11 AM – 8 PM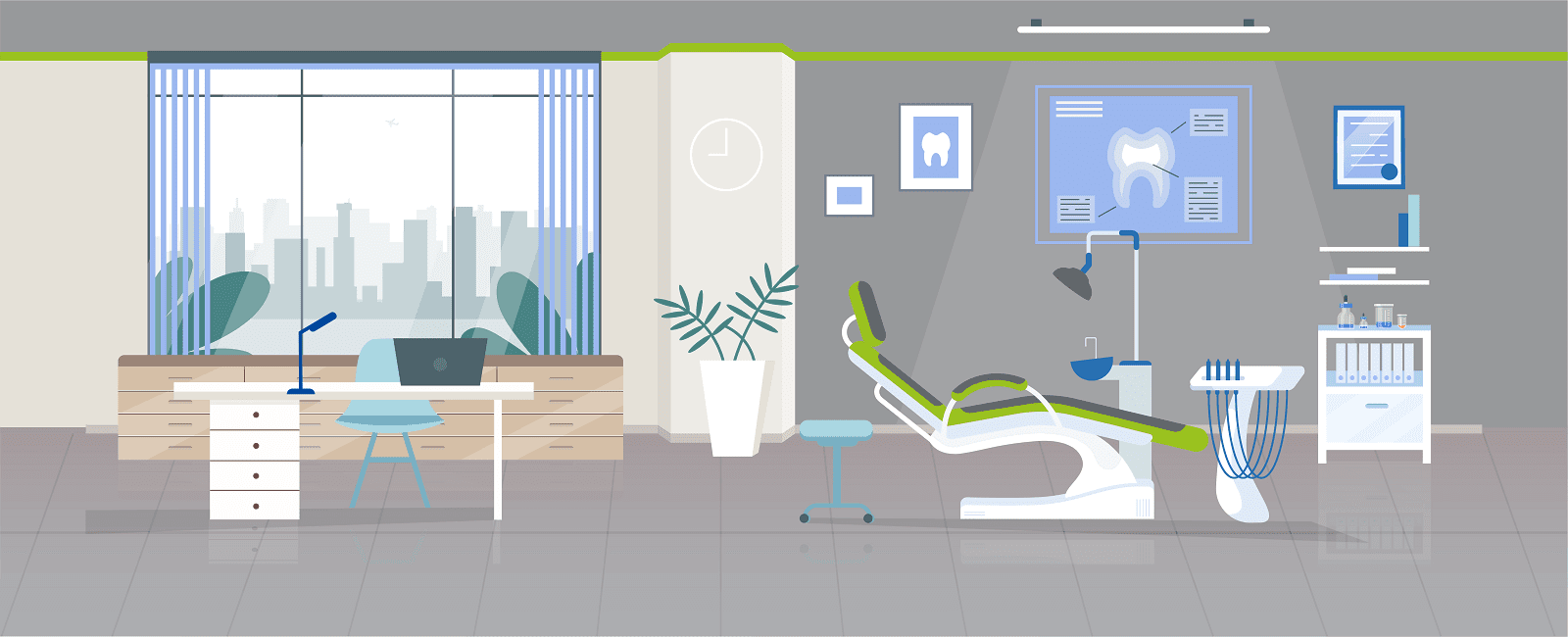 The best dental care i have ever experienced 👍🏻

Nidhu Jagdale
07:29 25 Oct 21
I had done the braces treatment with Sabka Dentist from Dr. Ancil, the co-operation and treatment was very good. The staff and ambience of the clinic is good.

Shweta Metar
10:33 25 Sep 21
Implant is done properly . It is Woking very well

Vasant Amodekar
10:38 24 Sep 21
I had done my braces treatment at sabka dentist dahisar east...it was nice experience Dr ansil was really smooth and supportive through out treatment...i would recommend to all ...

Anurag Vishwakarma
07:12 23 Sep 21
It's very good experience with sabka dentist Thanku!

omkar More
13:54 21 Sep 21
Had a pleasant experience. The whole process was smooth. Dr & the staff are professional. They take time to explain what needs to be done and provide valuable advice and are thorough whil explaining the process. I would recommend Sabka Dentist to everyone!

Jigar Mehta
16:41 16 Sep 21
I'm happy with my treatment

B.S Sawant
07:05 13 Sep 21
The experience at sabka dentist Dahisar East is aweso..Team is commendable

Laila Baghadiya
10:32 06 Sep 21

manisha deo
11:37 03 Sep 21
Good response from young doctors. They have lots of patience to explain and serve patients

Very good facility. All are very good staff.

Mintu Singh
09:57 01 Sep 21
Tooth extraction process for my daughter went very smooth. Staff and doctors are very gentle and supportive.

Mihika Nadkarni
09:14 31 Aug 21
Good service and good treatment.

jitu sonkar
10:43 27 Aug 21
Excellent doctors and staff

PRIYA PAWAR
06:34 26 Aug 21
I had done my treatment rct and filing I'm so happy with my treatment.

suraj kamble
13:05 25 Aug 21
Excellent service and very hospitable. Very clean too would recommend this to everyone who need a dentist

Reuben6060 Mathew
06:32 18 Aug 21
The service was quick and painless. Dr. Reena Singh was clear and supportive throughout. She did my teeth cleaning really well.

Akanksha Sawant
13:10 13 Aug 21
The service is good. Dental check is free of charge and charges are also reasonable. Dr. Reena Singh did my root canal very carefully & properly and the cap made was very natural looking & one couldnt find the difference between real & the fake... Overall excellent experience...

Harshawardhan Tawade
12:21 13 Aug 21
Very quick and quality service

Divyam Shah
12:02 13 Aug 21
The staff was great, respectful and caring. Very welcoming and friendly.The entire office was very up-to-date with modern equipment and it has such a pleasant environment.The Dr. take time to answer questions and I never feel rushed and dr. was very nice and informative. She provided excellent service and I will be coming here for all my future dental needs!Highly recommend.

Parth Nathvani
08:28 11 Aug 21
Great service..loved itt♥️

Madhura Chavan
09:00 10 Aug 21
I had done my treatment at sabkadentist dahisar .I m very happy with my treatment I had complete denture could not able to eat properly because of my missing teeth I got replace are my teeth full name month replace. Thank u for sabkadentist dahisar .

Kanchan Joshi
10:05 03 Aug 21
It was best dentist experience the staff is really good happy with the service

Sumit Dangodara
07:08 03 Aug 21
Good treatment for all kind of dental issues.I had treatment for alliners.Good service and quality of alliners also good

Prashant Narvekar
06:58 02 Aug 21
Professional service and qualified staff

Sameer Arya
12:02 30 Jul 21
Visited them for the RCT of my mother and she was happy with the treatment and consultancy given 🙂

Ankit Kumar Dixit
07:08 30 Jul 21
I got a cap placed over my tooth cavity and the treatment was done very professionally, with proper care. The staff was very helping and special thanks to Dr. Reena Ma'am.

Samarendra Singh
06:52 30 Jul 21
The quality of treatment offered trumps every other dental clinics in the area. The doc is very competent and patient. She doesn't rush through anything and give you all the time that is needed for the perfect treatment. The staff is cordial. The place is hygienic . Special thanks to Dr. Reena.

Prashant Singh
06:45 30 Jul 21
Very nice experience totally painless. Very happy with the overall experience. Will recommend it to all.

vishal parmar
09:52 29 Jul 21

Vandana Gupta
11:18 27 Jul 21

AARTI .S. VISHWAKARMA
09:36 27 Jul 21
Excellent service...good hygiene..good staff and Dr. Reena Singh .

Makwana Dhirajlal
07:37 22 Jul 21

Chhaya Desai
07:56 20 Jul 21
Good experience Nice Doctor consulting proper explanation . Pain less treatment

Amitkumar Pandey
14:30 17 Jul 21
Good device and sanitization

Manisha Sawant
05:07 15 Jul 21
I am so happy with my ortho treatment, Thank u for sabka Dentist Dahisar 😊

Varsha Sawant
12:51 14 Jul 21

Archana Shitole
11:20 12 Jul 21
10 on 10 for hygiene, 10 on 10 for consultation. Dr. Jasleen is a gem of a person. Found correct solution for my dental issues. Thank you Sabka Dentist.

Kshitij Barot
13:23 30 Jun 21
It's best dentist clinic👍

AJEET SINGH
09:24 28 Jun 21
I got my aligners from Sabka Dentist in Dahisar and I am not disappointed at all. I was apprehensive at first whether to go for braces or aligners and Jasleen Kaur, the Dentist there, was very patient with all my queries and concerns. It's been almost 3 weeks since I got my aligners and a little more than a month with the treatment. Everything has been smooth so far and the aligners are comfortable. I can easily take them off and could eat anything I want. The prices are also very reasonable. I'm really happy I did this!

Aastha Nathwani
11:22 23 Jun 21
Absolutely fantastic service from reception and excellent care from Dr Jasleen and her team.

shraddha jalgaonkar
17:12 21 Jun 21
That was a truly amazing experience...Dr Jasleen is one of the most experienced, professional and knowledgeable person that I have ever met...I am glad that I visited Sabka Dentist for my treatment..

jagpreet singh Cheema
05:25 19 Jun 21
Dr Jasleen and her staffs were very kind and friendly, Treatment provided is highly professional and satisfied. Best wishes to Dr Jasleen and her staffs .

Mohenraju "Mohanr" CR
07:12 17 Jun 21

Khushi Verma
06:50 15 Jun 21
I had a very good experience and felt very much comfortable and the treatment was done by Dr jasleen it was exceptional 👌

Varun Bhansali
05:19 12 Jun 21
Good service and suggestion by doctor. Dr.Mr.Sachin Yerekar is good dental surgeon and do the work properly. Staff is very helpful..

Rudra Ramakant Bhosale
17:31 29 May 21

Nisha kawa
10:57 28 May 21
Nice...service..👌Hospitality good👍Treatement / staff / doctorsAll are very friendly and supportable.

Mandar Nagap
10:48 22 May 21
Happy with Dr. Jasleen treatment

Shashikala Shetty
07:20 20 May 21
Excellent experience. The dentist is friendly and really good at explaining. Cheers!

Zeeshan Qazi
17:13 15 May 21
I have been here for treatment of my son..It was quite wonderful experience and my son recovering fast from it.I would definitely recommend this..

Asif Shaikh
07:47 08 May 21
Good.visited for first time, but oikedthe treatment.. Doctor and other staff is very good.

Manisha Zad
12:18 07 May 21
Services was good help in clining now feel much better

Jignesh Patel
11:04 06 May 21
It was good... Very well explained issue and couse of imoact

Mahindra sharma
07:24 06 May 21
Dr. Jasleen explained the condition and treatment instilled confidence. Her treatments are appreciable she does it with very ease. She makes sure that the treatments are done with perfection, one of the finest dentist ever met, guided and gave best advice. Went to her to remove my tooth but as per her advice and the condition of my tooth, I've done my root Canal. Smooth procedure, didn't realised when her work was done, very professional at her work and very nice human being, Highly recommend.

Jerry Mathew
10:56 03 May 21
Very professional. Helpful and courteous ppl.Dr. Jasleen and team ...Thanks for the treatment.

Rahul Sohani
13:39 22 Apr 21

Sudha Suraliya
05:09 22 Apr 21
Yeah!! Its very good. They treat very well tho just visit once 😘😇

[42]Prerana Salkar
10:52 14 Apr 21

Santosh Maurya
11:59 12 Apr 21

Sachin Savaliya
07:59 08 Apr 21
I am very happy with service and really appreciate the effort with their staff takes.Totally recommendable.

Divya Pandey
11:37 07 Apr 21
The guidance and procedure performed was truly professional. The way Dr. Jasleen explained the condition and treatment instilled confidence and I'm happy that I came here.

omkar patkar
06:20 07 Apr 21