Address: Shop No-14, Shree Datta Krupa CHS, Opp. to Voltas House, Dr. B. Ambedkar Marg, Lalbaug, Chinchpokali, Mumbai, Maharashtra 400012.
Monday – Saturday 11 AM – 8 PM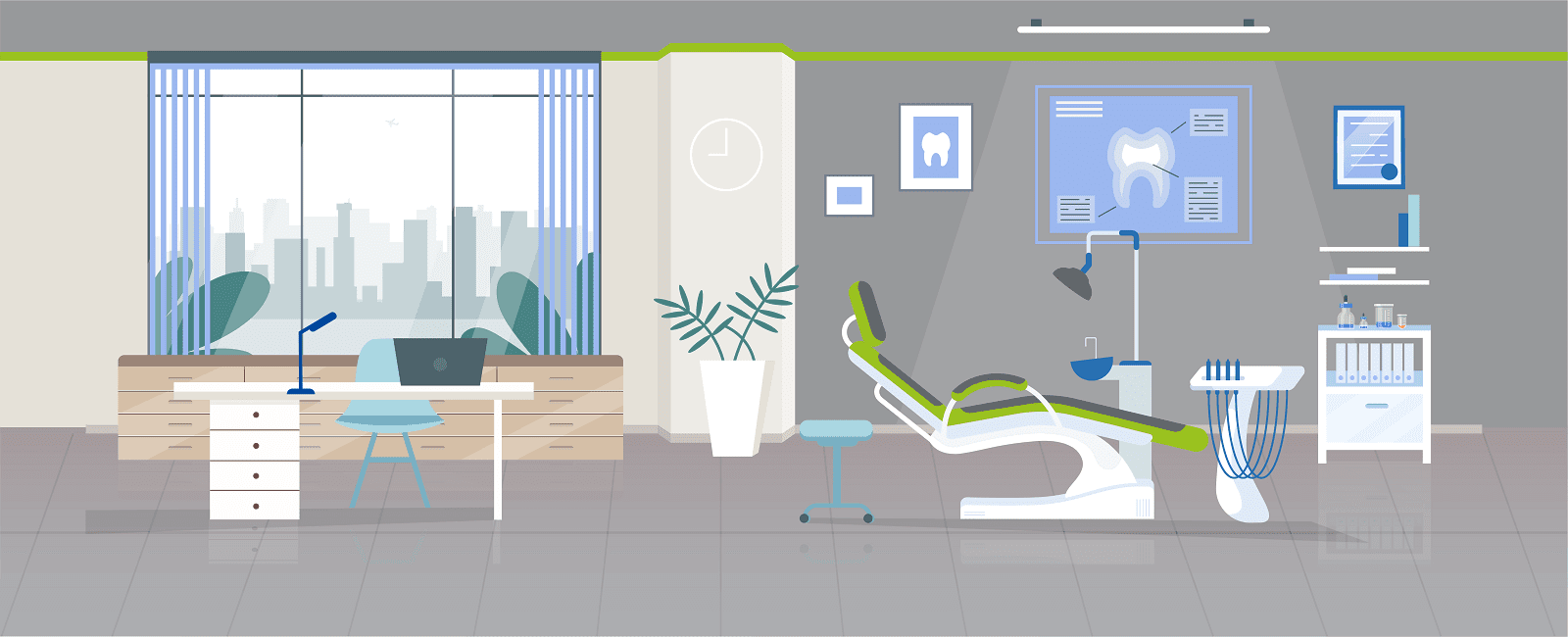 मला आज पर्यत या clink मधे खुप चांगल्या प्रकारे tretment केली जात, आहे ,मी या clinik मधे सुमारे 11 महीने झाले येत आहे, खूप चांगली responce भेटत ाआहेPateint la

Hemant Agawane
12:19 03 Mar 21
Was extremely happy with the overall experience. Very professional and we'll informed as well. Highly recommended.

Fatema Moiz
11:52 01 Mar 21
Cost efficient, resourceful

Situated at a very good location easily accessible it was clean n well kept. Good doctors overall had a great experience

Charlene Gomes
12:13 25 Feb 21
Very good doctor, very well cleaning done.

tejal shah
17:32 18 Feb 21

Divisha Jain
10:15 17 Feb 21
Excellent place for your dental care.

Pritesh Sakpal
06:46 17 Feb 21
Very good supporting staff.

allpha marine
10:38 15 Feb 21
I took braces treatment from here.Doctors are very professional and other staff is also very helpful.overall good experience.

Akshay Talgaonkar
12:20 11 Feb 21
I am getting my braces treatment done with sabka dentist since a long time....and the experience is painless....n troublefree...also the doctors are very supportive.#smile#happy teeth.🦷😁 Awesome Treatment is here💯👍

Nandini Budhe
11:32 11 Feb 21
Better treatment.Good serves.

Pratibha Shivhare
10:48 11 Feb 21
It is good experience with almost no pain

Anil Ghadi
13:30 09 Feb 21
A very good option for all dental problems. I am extremely happy by the treatment and very co- operative staff

Kirti Chonkar
10:04 09 Feb 21

Great place for any dental needs ♥️

Jinay Jain
09:51 09 Feb 21
Nice staff & good experience

Parinita Chavan
07:59 09 Feb 21
Staff and Dr. are so co-operative and friendly nature.

Vishal Kadam
07:52 09 Feb 21
I am getting my braces treatment done with sabka dentist since a long time....and the experience is painless....n troublefree...also the doctors are very supportive.#smile#happy teeth.

carol mesmen
07:27 09 Feb 21
I m verry happy for herMy treatment the ongoing I was good experience 😊😊

Excellent service by the doctor.Receptionist also welcomed very well 😊

Dr.Shreya Dharia
14:09 06 Feb 21
Friendly staff n the doctor specially... I feel very comfortable at Sabka dentist bcoz they are professional yet patient to hear you n do the treatment carefully...my experience was very good 😉😊

Anand Khandait
10:23 04 Feb 21

INNOVATIVE INFOTECH
11:36 03 Feb 21

Mansi Kolekar
11:18 02 Feb 21

Babaji Kadam
08:10 28 Jan 21
Excellent consultation.. very hygienic and doctors are friendly.. happy to visit 😊😊😊 thank you

Saqib Siddiqui
09:49 14 Jan 21
Everything is good here.The treatment nd all

Naved Gazi
11:12 12 Jan 21
Great service .....professional doctors...happy with service would definately come next time..

Aadhya Gangadhar Mande
06:42 04 Dec 20
Friendly staff n the doctor specially... I feel very comfortable at Sabka dentist bcoz they are professional yet patient to hear you n do the treatment carefully...

Lalita Mangalampalli
15:41 04 Nov 20
All precautions are taken during this covid pandemic. Felt safe.

Experience was extremely good and Dr Shoaib is very efficient, has magical fingers, he did a grt job, thank you for relieving me of pain

Ishan Shirodkar
13:16 16 Oct 20
Good braces treatment by Dr.OsricCooperative and mannerful receptionist.

Mustafa Mala
18:02 13 Oct 20
In this covid situation , sabka dentist clinic is taking utmost careStaff is very politeMy expirian was good🙂🙂

Nirmala Gohil
11:35 10 Oct 20
Excellent service at price best

Naaz Shaikh
13:47 02 Oct 20
Amazing hospitality and proper precautions taken by the staff and the doctors in view of COVID 19.

Neeraj Kalra
12:08 02 Oct 20
Amazing an affordable price happy with this

shabnam khan
12:45 01 Oct 20
In this covid situation, sabka dentist clinic is taking utmost care with the higiene and appointments are well spaced out. dr. akhai Shoaib is very informative and skilled with her work and give me the excellent treatmentAnd staff is very kind and polite...😊😊😊

Seema Mungekar
09:58 29 Sep 20
Superb service, very polite and helpful doctors and support staff

Shaikh mufakkir
11:49 22 Sep 20
Nice treatmentVery polite and calm doctorsThey take proper ccare of their patients and follow up

Denzil Saldanha
10:44 22 Sep 20
Sabka Dentist has been excellent at its service, i have been treating myself here since 2 years and the services are great with timely appointments & transparent treatment.Recommended.

Amaan Abbasi
09:40 22 Sep 20
visiting sabka dentist past 3 years. every staff is very good and dr is also very caring and good I love the service they provide♥️

Mansi Gothe
09:38 22 Sep 20
Good Clinic I went here For Teeth Cleaning, The Staff and Dr. Are good I had to wait for 15 minutes. But treatment was good And Dr. Shoaib Advised me in a good manner . The Fee for Teeth cleaning Was Charged Rs.1000/- that i think is Bit More..Maybe Due To Covid-19 situation.

Naresh Pawde
06:07 22 Sep 20
Fantastic experience ☺️ thank u

Fatima Patni
10:19 11 Aug 20
Necessary precautions taken as per covid guidelines. Happy with the service provided

Rishab R Bafna
07:09 08 Aug 20
No fuss prompt appointment by competent recieptionist. Comfortable and cool with experienced Dr and staff. Very patiently attended to my problem by Dr Sohail. A dental clinic can't be any better than this. Minus one star because there are no offers on the chart. Which actually they give during occasion especially to females. Come on guys jump back to those discounts once again and you'll grab a five star.

Hutoxi Patel
05:56 04 Aug 20
Best professional clinic...n...good polit staff..

Bharat Virani
15:10 27 Jul 20
Services were excellent. Superb medical faculty. And superb medical treatment.👌👌

Hosein Jasawala
15:55 15 Jul 20
Visiting Sabka Dentist for the past 3 years. The service is good.

Anushka Jadhav
14:24 14 Jul 20
Excellent service , and friendly environment.

Atmaram Dhuri
15:13 14 Mar 20
It's Amazing dantist and thats work is awesome

mukesh bhati
09:28 13 Mar 20
I have done cleaning and scaling.Well professional doctor and staff.

rising ravi
07:50 13 Mar 20
The experience at sabka dentist is very nice. All doctor's and staff are very kind.

Smita Gawde
12:42 12 Mar 20
I went there for teeth cleaning it was good experience for me, very nice service provide to me, I recommend others also thanks for sabka dentist

Akash Kate
08:12 11 Mar 20

rutuja rajpure
09:45 09 Mar 20
Located at lalbagh. Very easy to find. Good and friendly doctors. Good treatment given by them thanks you

sumit kalamkar
11:11 07 Mar 20
I have been going to this place for 3 years and have had a good experience throughout.

Archit Agarwal
15:30 06 Mar 20
Great service and good job at cleaning. Highly recommend Sabka dentist.

Shyam Yadav
13:59 05 Mar 20
Good. Doc were good. Nice experience

Nazra Jasim
13:33 05 Mar 20
good experience... very professional

pranesh kulkarni
10:05 05 Mar 20
It's good and better than other dentist

Vishwas Kaspale
08:32 04 Mar 20
I done my clipping in sabka dentist lalbaug and my experience was good i got best treatment over hereEveryone is supportive, cooperative good communication.Best place for pt who's having dental problem.Thank you so much Team sabka dentist lalbaug for excellent treatment.

Nitesh Naik
12:45 03 Mar 20
very nice service provide to me, thanks for sabka dentist i went there for teeth cleaning.it was a good i recommend others also

Minakshi Jogare
09:54 03 Mar 20
Very nice service . Dr and staff also supportive.

Sandesh Khamkar
08:01 03 Mar 20
Excellent experience with all the staff present there

Suman Rathod
11:59 27 Feb 20
Excellent experience with the staff.

NIHARIKA MINHAS
11:56 27 Feb 20
The patient care is good. The provide you with the best treatment options at an affordable price. The Doctors are well trained and equipped. Make sure you give them your medical history and all the medical information you can provide inorder to avoid any complications. However you can expect the best ROI ( Return of Investment) once the procedure is done.

Gaurav Soholkar
08:42 27 Feb 20
I am currently doing my braces treatment.Really every staff is very kind,polite and Doctor is also very caring & encouraging.I love the service they provide.

swati devkar
13:32 26 Feb 20
Really great experience at sabka dentist. The doctors and the staff are very kind👍🏻

Staff is good and experiencedMust visit for dental visit.

Fatima Shaikh
11:21 26 Feb 20

Alshifa Shaikh
11:19 26 Feb 20
Good service and good staff special receptionist Rasika kadam and assistant mansi. And dr sharmin.

Ashwini Chavan
08:07 25 Feb 20
All treatment is very excellent and doctor as well staff also very good corparetive service is very good thank you so much 😊

Bharati jay Deorukhkar
12:18 24 Feb 20
Very much satisfied with the ortho treatment...i am glad I came to sabka dentist would recommend to all

Payal Pandey
10:22 24 Feb 20
The staff here is very kind and very considerate. I had my braces treatment and wisdom tooth extraction done here and both of my experiences were very good here and they both were done in half the price i was told at other places! Kudos to Sabka Dentist! :)

Shamika Poyarekar
12:11 22 Feb 20
Really taken care of very well .One of the finest dental clinics ,the doctor explained everything to me in detail, true professionalisms.Supportive staff.VERY WELL satisfied with the treatment.

Shaikh Danish
11:29 22 Feb 20
I feel that the treatment was good for me.

Padmakar Balsaraf
14:49 21 Feb 20
Sabka Dentist- Lalbaug great experience I give 5 stars. I Have done teeth cleaning & Orthodontic Treatment. Very professional Doctors & their team, well explain all about your treatment. My family member also done dentures treatment they had also good experience. Thank you for giving good service.

Vasudhaveera Bobale
14:19 21 Feb 20
Very nice service and I am very much satisfied. If any one asks I will surely recommend.

radhakrishnan nair
12:33 21 Feb 20
I came here for my daughter's treatment, the doctors were really warm and handled the situation very well with proper treatment plan, am very satisfied with their services and the skills they offer. Would recommend to everyone.

Qaisarjahan Abdullatif
17:23 20 Feb 20
I went there for teeth cleaning. It was a good experience for me altogether. I was impressed by the professionalism shown by the dentist there who explained to me the procedure and did a good job. It was mutually decided to do the entire job in 2 sittings. After asking for a checkup I was told that I have four cavities which need filling and was given a quotation for the same. I recommend Dr. Utsav there.

Suyog Shetye
15:36 19 Feb 20
Good doctors....explained the problem very well... Thank you

Namrata Punde
12:19 19 Feb 20
root canal treatment 👍Overall pain relief after filling cement .

Shreenath Mhatre
09:53 18 Feb 20

Parag Subhash Gaikwad
15:03 15 Feb 20
I did implants and put fixed dentures. The treatment was very good. The doctors are really very good and very helpful. i really Iiked the treatment.

Joanna Alemao
13:11 15 Feb 20
I am happy with the treatment of sabka dentist. Thank you for such a warm treatment.

sailee naik
17:12 13 Feb 20
Nice experience Sabka dentist and experience doctor I Have complete my braces Treetment

networkersandeep sandeep utekar
13:40 13 Feb 20

Daniel Mahimainathan
10:11 13 Feb 20
It was a satisfactory visit quite happy with the service

sarah rezwan
08:24 13 Feb 20
very good clinic clean and hygienic also the doctors and staff are very professional and understanding they will guide u exactly whats necessary had good experience with Dr. Sharmin shaikh good luck!

Shivam Manav
06:49 12 Feb 20
I visited sabka dentist clinic for scaling in lalbaug outlet.I meet over there Dr Sharmin Shaikh and rest of the staff. They were very good in their works.They did a good cleaning and suggest me the other things.I recommend other's also to go over there for your teeth problems.Very happy with the service from sabka dentist.

Mohammed Suleman Saud Alam Ansari
12:35 11 Feb 20
Sabka Dentist is truly a Frist Class experience. The location is easy to access . The decor is completely mordern and tools and techniques are the best. The staff and doctor are incredibly caring .🤘🏼

siddhesh satam
12:41 10 Feb 20
Dental treatment are nice

Mihir Salvi
09:32 03 Feb 20
i am happy with sabka dentist .......totally worth it, very nice.i will suggest to other too

rasika kadam
17:07 31 Jan 20
It was very nice.staff also supportive n Dr are also good thanks for giving good service

Ankita Kadam
17:03 31 Jan 20
Literally painless! Quick, efficient and gentle. Thank you.

Vaibhav Aklekar
07:39 31 Jan 20
Got the cleaning done.....nice welcome by the team and received great treatment from Dr Tanisha Palvia

Swapnil Kamble
11:57 30 Jan 20
It was very nice. Dr. are also supportive n helpful. And assistant also clam n polite. Thanks for giving good service.

manthana kolekar
16:25 28 Jan 20

chandan kumar
15:48 28 Jan 20
Very nice. I will suggest to other too.

Kirran Shelar
15:58 27 Jan 20

Salim Shaikh
15:15 27 Jan 20
Nice treatment done by doctor. Thanks

Saurabh Narvankar
10:41 23 Jan 20

swapnil juvekar
09:32 18 Jan 20
perfect place to care your teeth😀

Purva More
13:28 13 Jan 20
Amazing Experience pretty fast service!

Vaibhav Gala
13:14 11 Jan 20
Receptionist was helpful and kind also doctor was good kind and polite and gave good advice which I will definitely follow it. Overall nice experience.

HEMANT JAIN
02:48 17 Dec 19
Dr Kinjal was cooperative and supportive. Clinic was supposed to closed at 9 pm I entered clinic at 8 55 pm still, Dr allowed and did the concern treatment...which is rare nowadays! Appreciated and thanks 😊

ROHIT VILANKAR
15:51 30 Nov 19

sonali patil
05:44 27 Nov 19
Good and prompt service. Nicely explained.

Shernaz Buhariwalla
10:12 12 Nov 19
It was nice experience..ty sabka dentist..

sagar Patekar
12:15 21 Oct 19
Good treatment done by Dr yash Nice & friendly staff & doctors also.

Ankita Dabholkar
10:38 21 Oct 19
Thank You Sabka Dentist- Lalbaug for wonderful experience.I absolutely enjoyed my visits at sabka dentist- Lalbaug!The staff was amazing they cares lot. From the time to checkup & i call to setup an appointment until the time i was finished with my visit they treated me so well...!Thank you so much...

Prathmesh Hadkar
05:26 14 Oct 19
Good ambiance and supporting staff and doctor

Mahaveer Rajpurohit
14:21 08 Oct 19

Sand Pawar
13:22 27 Sep 19
I fall in love with Sabka dentist.I am happy with Sabka.. totally worthyThanks sabka

anand rawale
14:11 24 Sep 19
Great experience and quick

Shrusti Visariya
10:48 17 Sep 19
This outlet of sabka denstist is pretty spacious.The staff is adjusting and decent.Doctors are also nice and helpful.The cost of the treatment is moderate and at times expensive.The location is right opposite the theatre Jaihind cinema on the footpath.

ERAM SAYED
06:09 15 Sep 19
Dr Shraddha is very good with excellent treatment.

kuntal surana
19:09 12 Apr 18
Dr shraddha was very good and it helped me alot

Sanjay Shivhare
16:31 16 Jan 18
Awesome treatment offered

Sanket Gawade
06:57 14 Dec 17
Excellent work, friendly behavior of staff

mydentist lalbaug
11:04 12 Oct 17