Dental Clinic in Koramangala
Address: No.429, 80 Feet Road, Opp National Games Village, Near Koramangala Bus Depot, 6th Block, Koramangala, Bengaluru, Karnataka 560069.
Monday – Saturday 11 AM – 8 PM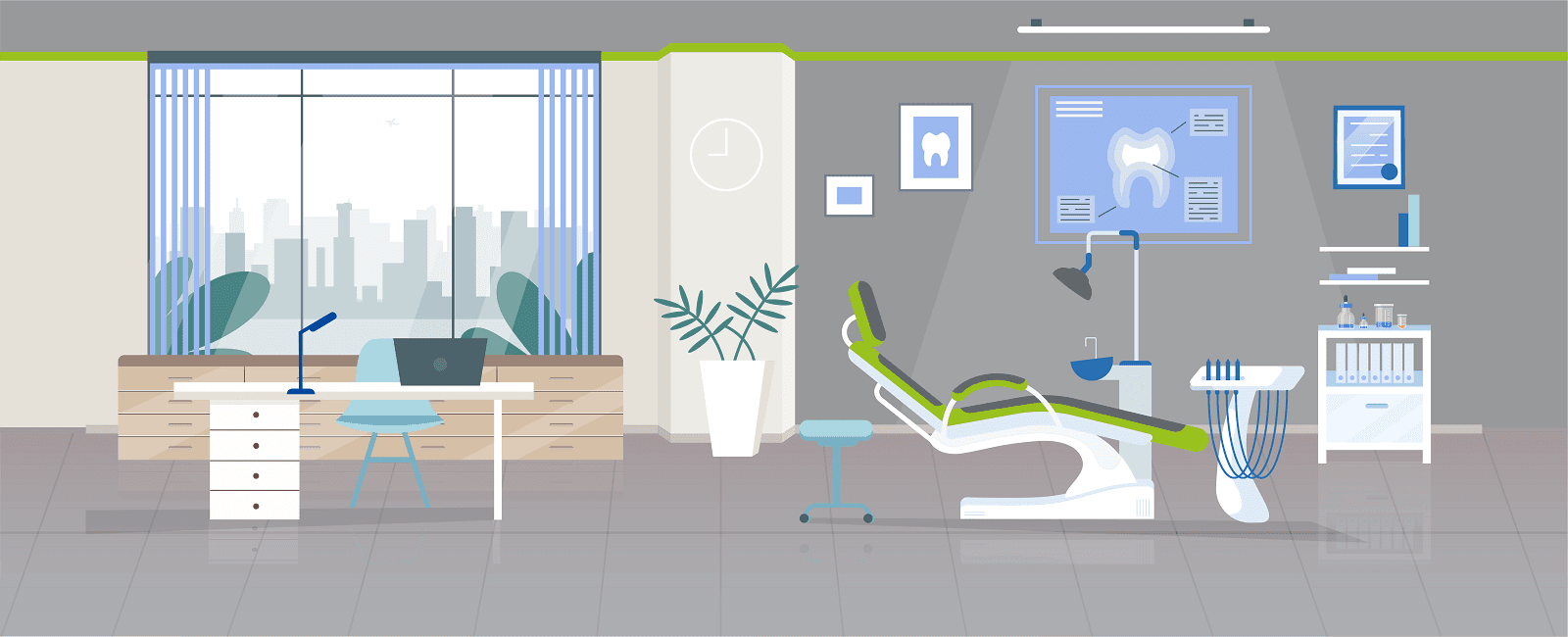 Being a you tuber and various other social media blogger,my opinions are genuine and trustworthy.I believe even if it's one rupee you are spending,one should get the entire value of it. Booked for braces for my son.Got a good discount of 5000.Lets see how it goes.People are courteous at the head office and clinic. There should be better and proper communication between the head office and various clinics as the receptionist and dentist in the clinics are not properly updated with various schemes.I had to call the head office and tell them to update the clinic as there were differences in opinions regarding the discounts offered. I hope they perform a good and proper treatment for my son as I am shelling a total of 28000, which is quite a lot during this crisis of 2020-2021. My trustworthy and sincere opinion will be given only after the fixing of braces and proper treatment by the orthodentist on March,Thursday. So please do read my genuine reviews and decide,but for now let's see how well it goes.

Doctors were very nice. They calmly cleared all my doubts. And helped me to understand the treatment plan

Steffi Vincent
12:28 27 Jan 21
Very professional and on time service/treatment.

vishnu c.k
13:25 12 Dec 20
Highly professional and friendly doctors. Great service altogether.

Lokesh Kumar
05:55 02 Dec 20
Good faculty,humble and caring.

Dokka Devd
07:23 05 Nov 20
I kinda like the service so far.

The doctor explained in detail about the problem and the consequences and the results. It was very assuring. Professional on the whole.

Tanu Sindya
13:18 19 Oct 20
I would highly recommend them to folks out there who are searching for perfect dental treatments. The process is so comfortable and people are very friendly and professional.

Meghana Amarnath
13:16 09 Oct 20
Had a good experience with the clinic and the staff. They were welcoming. The wisdom tooth removal was a bit costly, hence removing one star. Overall a pleasant and quick procedure albeit the price.

Aravind Babu
05:46 18 Aug 20
Good experience.did my root canal and crown. 3 time open

anilkumar mishra
12:06 06 Aug 20

Nitin Shetty
13:22 31 Jul 20
Have been to the Koramangala clinic thrice and delighted with the service and politeness of the staff. Dentist is good and suggests all viable options. Had an amazing experience! 😊

Nivi Garewal
11:38 28 Jul 20
Doctor Thomas is really a good Doctor.Even the staff is friendly.

Heena Khan
12:28 20 Jul 20
Clean and hygienically maintained .

adarsh bhat
07:55 23 May 20
I have gone through root canal treatment without any pain and the way of doctor treatment is very good.

Awesome experience with Sabka Dentist clinic. The doctor and the staff were very professional and I am very happy to get treated here. Also, the best thing was the standards of hygiene they maintain. Awesome. I would rate them as the best when it comes to your dental woes.

Ali Qambar Rizvi
06:42 17 Mar 20
I went there for the regular check up as well as I had doubt about a tooth decay. The doctor checked and took an x-ray and confirmed there is an issue with the tooth decay and suggested for cleaning and gave options for filling or rootcap. I went for filling and she did temporary filling and gave time for 3 days to see if there is any issue. The doctor is very good in explaining the process, cost and the benefits. She even suggested for general cleaning of other teeth as there are some plaque.Ambience is good and the place is very near to the bus stop and is easily identifiable.Overall I am very much satisfied with the procedure and the suggestions doctor gave.

Sreenath Reddy
12:40 16 Mar 20
Staff is really good and Doctors too gives full information about the treatment both pros and cons

Poornima Jayaraj
09:43 13 Mar 20

Ronnie Ronnie
09:17 12 Mar 20
Dr Chauhan is very good and helpful. She guided me properly about issues. Thanks a lot

Vivek Jaiswal
11:03 26 Feb 20
Doctors are good. they listen all your problems carefully and gives solutions according to that. they are very helpful also.

Marry David
09:21 13 Feb 20
Good place I would definitely suggest Sabka dentist for all those who suffering out there good part is for free of cost thy explain so clearly each and everything. Thank you

Prathima Chandran
10:43 22 Jan 20

manju gowda
16:36 10 Jan 20
The clinic was very clean and tidy. I had 2 root canals to be done. Due to some complexities in my teeth and rescheduling of appointments from my side, the treatment took time, but it was done with care and precaution by Dr. Namrata. She was very friendly and caring at the same time. The receptionist does a very good job of making sure your appointment is not missed by reminding you about it on the same day prior to the time. Overall, it was a good experience and the treatment was very affordable, I'd recommend Sabka Dentist - Koramangala (Bangalore) to anyone who wants to get a root canal.

Kunal Mhatre
04:43 03 Jan 20
I visited for my wisdom toothache. The doctor was very professional and helped me with all my queries. That to for Free!!

Satish Kumar
03:26 27 Dec 19
I visited twice in Sabka dentist- kormangala,first I took Dental Checkup Dr. Tejus Thomas he really explain me well, and as there is severe decay in my tooth so i have to do Extraction of my teeth. Dr. Namrata Chauchan did the procedure for me and she is really highly experienced and very humble and Care.She explain me the process very gently and understandable, It's really amazing experience I highly recommend all to Visit if you have any Dental problem. And the Reciptonist is really very active and helpful.

Bikash Pradhan
10:55 14 Dec 19
Overall experience was satisfactory.**** 1. Got a call within 15 mins of online booking2. Clinic was very close to my house in Koramangala. They have plenty of options3. Waiting time was hardly 15 mins4. Check up was nearly done. Cleaning charged me 100rsSuggestion for company: your mobile Version of website is not user friendly.

Sankalp Sharma
15:19 12 Dec 19

The beatbot #
05:58 10 Dec 19
It's was very good experience visit there, all staff very caring and friendly...

Jawad Alli
12:27 21 Nov 19
First visit to Sabka dentist. Very courteous staff and professional doctors. Had made my mind to extract the tooth but doctor Namrata Chauhan convinced my to go for root canal treatment to save the toothFirst sitting was today and dr. Made it painless procedure 3 more sittings to go ... hoping for the best

Sheikh Omar
15:11 15 Nov 19
Waiting here for my turn the camp was amazingly good.

Prashanth Ram
13:35 07 Nov 19
Accidentally my front teeth was broken and one of my friend suggested me Sabka dentist.I went for checkup and Dr Snehal suggested for crowning at affordable cost.Dr.Snehal is very proficient caring and she does the job with lot of patience.The staff is very committed and for every sitting the receptionist Shajia made a call for scheduling a time slot and she is very polite in nature and she received me the same way from day one to the last day of the treatment.Now I got my smile back and it is more beautiful now.The teeth looks like natural and Dr snehal's treatment is extremely good.I am very thankful to her for giving me a beautiful smile

Chandrasekhar Pilli
12:44 21 Oct 19
Very caring and friendly doctor. Appreciate her dedication. Keep it up.

Sonu Kumar
16:39 19 Sep 19

Rakshith DS
06:41 09 Sep 19
Great doctor and giving high quality care and treating well

surekhavarma s r
12:10 24 Aug 19
Clinic with good facilities. Dr Tejus treated well but it's little expensive when it comes to RCT, tooth extraction or any surgeries. BTW, they don't charge for consultation or X-rays.

Jacob Gnanadass
20:36 22 Jul 19
Friendly treatment and all Doctor's Everyone is so friendly Really Sabka Dentist Creating Awesome service for everyone, In the name only It's showing Sabka in Hindi it's For all not for only for rich people and one thing I want to tell that sure this Sabka dentist will become very soon India's Famous Dental Hospital In Every Aspect...

basavanappa malipatil
14:33 18 May 19
[Feb 2019] This was my second visit to Sabka Dentist Koramangala. My first visit was a little over a year back. Both times I underwent teeth scaling (professional cleaning to remove plaque, stain, etc.). I have been extremely satisfied by the result, as well as quality of service. On this visit, Dr. Tejus Thomas attended to me. He was professional, courteous, and super efficient. This goes for their staff too, who were all polite and friendly. What I like about SD is that, they provide quality care at a price point that is both affordable and transparent (available on website). Will go back again.

Arnab Mukherjee
09:44 14 Feb 19
Absolutely Cool dentists! I had got my RCT done here last month and I have to say the dentists were really cool and made me comfortable throughout the whole sessions. Though it took around 7 sessions because of my own complication of having bad shaped tooth canals, the doctors were really co-operative and made sure the treatment was properly done and they informed me about the complications as well. Thanks to Dr. Snehal and Dr. Tejus! I would definitely recommend you guys for any of them who would require dental treatments.

I have got it done extraction it was good experience with sabka dentist koramangala .doctor are very help full and comfortable with us and staff very corporative and remainder about appointment timing .over all good experience with sabka dentist I recommend all patient to get there treatment in sabka dentist koramangala .. thnk u doctors .highly recommend ......

Rukhiya Chowdhary
13:57 24 Dec 18
Good experience with Sabka dentist koramangala, especially with Dr Shankar..

manjunatha r
11:48 17 Dec 18
Good experience. Very pleasant and efficient, Doctor Janani. Thank you very much.

carson ganapathy
16:17 20 Oct 18
I had got my filling and a cleaning done. Dr. Tejus was really helpful in identifying and resolving my oral health issues. Friendly staff members too.

vignesh kumar
07:41 12 Oct 18
I got a free corporate check up in our organization . My consultant was Dr tejus , very professional guy explained me everything in detail and honestly explained me everything . Afterwards I took a proper cleaning session at a very nominal price . Thanks to everyone out there in sabka dentist

Sibil Ahmed
17:12 24 Aug 18
Good place, we went for my wife's root canal , the doctor and other staffs are well mannerd .

Asghar Abdulla
13:02 14 Aug 18
I got a cleanup and RCT and Filling done from Sabka Dentist,Kormangala.I will say thanks to Dr.Tejus and Team there did an awesome job. The clinic is well set up with all modern facilities. I would prefer visiting for any dental services and will recommend my friends also for the same.

Mahesh yadav
09:38 06 Jun 18
Dr Tejas thomas And Dr Ankita is an excellent dentist whose main priority is making sure his patients are comfortable and get the best dentistry .No longer takes. Patient came here because of how honest they are with peoples about treatment. I love that they have a discussion with us to explain why & how a procedure is done. Not leaving just us in the dark about our health.The staff is like Rukhiya and staff very accommodating and the office is very stunning and clean a with helping nature Very good try ones make health Good 100 % surely full points to All staff

shahbaz hussain
15:21 03 Apr 18
I had wonderful experience with staff and doctors and affordable prices on treatment and with help full staff and assistant and reciptionest hight recommend ...

manjula manju
12:59 03 Apr 18
All staff member are very good. Dr Ankita Tejas & rukhiya are very cooperative member.

pankaj kumar
08:51 31 Mar 18
Wonderful experience with dr.Ankita and dr. tejus and helpful staf .affordable price on treatment nice experience with sabka dentist .

Yashodha Shetty
07:52 27 Mar 18
Visited the place a week back and was comfortable the moment I stepped in. The staff is courteous and very professional.Dr. Tejus Thomas did the treatment and made sure that I was aware of what's happening and what are the do' and dont's for oral healthcare.Will surely suggest to visit the place as the first choice.

I got a cleanup done from Sabka Dentist,Kormangala. Must say that Dr.Tejus there did an awesome job. The clinic is well set up with all modern facilities. I would prefer visiting for any dental services and will recommend my friends also for the same.

Mohamed Ali
19:19 10 Mar 18
Recently, i had a cleaning and scaling done from Sabka dentist ,Koramangala and the sheer professionalism carried out by the dentist 'Dr. Tejus Thomas' was the highest standard I have ever come across. The advice he gave was fantastic and the actual clean itself was just incredible....I can say with all honesty, that I look forward to returning for future treatment, and will highly recommend Sabka Dentist Clinic to friends and family.Thank you :-)

Jeffin Johnson
18:48 10 Mar 18
I visited Sabka Dentist recently to get my cleaning and scaling done. Dr Tejus Thomas did a splendid job. He is very professional and courteous. The doctors here are well experienced and take time in listening and explaining to ones dental queries and also suggest practices for good dental hygiene. Higly recommend Sabka Dentist for all your dental needs.

Reema Alex
16:56 10 Mar 18
I got my scaling done from Sabka Dentist, Koramangala and I would recommend this place to anybody who is looking for a good Dental clinic. Dr. Tejus Thomas did a good job explaining and doing the process with much care and professionalism. The decor the doctors follow at the clinic is very welcoming and appreciable. Kudos to the team!

nithin joseph
10:29 10 Mar 18
Underwent regular cleaning and root canal. Really happy with everything. Scheduling, communicating, reminding about the appointment, and Dr Ankita made it a very comfortable experience. Highly recommended.

Anmol Agrawal
18:49 18 Jan 18
Very accessible. Docs give ample time and explain the treatment process well. I am undergoing root canal, crowning and cavity filling treatment. So far experience is satisfactory. More updates and details in a couple of weeks.

It's nice experience. Doctor and staff are very cooperative.

akhilesh kumar
11:56 20 Dec 17
Very helpful staff, easily accessible by public transport, very transparent billing and medical procedure. All procedures were explained in detail, I was even encouraged to ask questions.

Sumit Malik
11:48 18 Dec 17

Avinash Gaikwad
07:51 13 Oct 17
Good doctors and good service

Satheeshreddy Kamireddy
06:32 11 Oct 17

Limitless volleyball
09:04 07 Oct 17
All the treatment and the facilities providing are good and satisfactory .Gentle Doctors and staff Dr.Ankita Chaturvedi and all.

Ravi Thakur
09:00 07 Oct 17
Very reasonable price and supportive staffs.Doctors are very cooperative.

Rinni raichandani
18:26 06 Oct 17

Vikram Vishal
12:00 06 Oct 17
got my cleaning and extraction done.awesome experience.Helpful Doctors.

Ankita Chaturvedi
11:57 06 Oct 17

chethan poojary
11:51 06 Oct 17
Have done two root canal treatment and currently Braces treatment is undergoing. Such a good place, great doctors, really they help a lot with doubts and worries. All are experts and the clinic is fully equipped . Scanning and services all done in clinic it self. Various payment methods available like EMI.


Konda Reddy
08:47 06 Oct 17

G. Gangadhar chitti
08:09 06 Oct 17
excellent hospital very good treatment

MADUGULA RAGHUNATH
07:51 06 Oct 17

talari raju 000
07:33 06 Oct 17

Teja Naidu
12:42 29 Sep 17
Very good hospitality. They also provide flexibility in scheduling appointments. The fear of "DENTAL PROBLEMS" will be totaly vanished here.

Amruth Aradhya
13:11 26 Sep 17
I did my Rootcanal done in sabkadentist koramangala, Doctor's are very nice, I feel sooo happy.

manjula kokkanti
17:27 25 Sep 17

raghava reddy
10:24 25 Sep 17

Shobha Shan
09:39 25 Sep 17
Good Experience, And doctors are very good.

kanchireddy haritha
09:33 25 Sep 17