Dental Clinic in Koramangala
Address: No.429, 80 Feet Road, Opp National Games Village, Near Koramangala Bus Depot, 6th Block, Koramangala, Bengaluru, Karnataka 560069.
Monday – Saturday 11 AM – 8 PM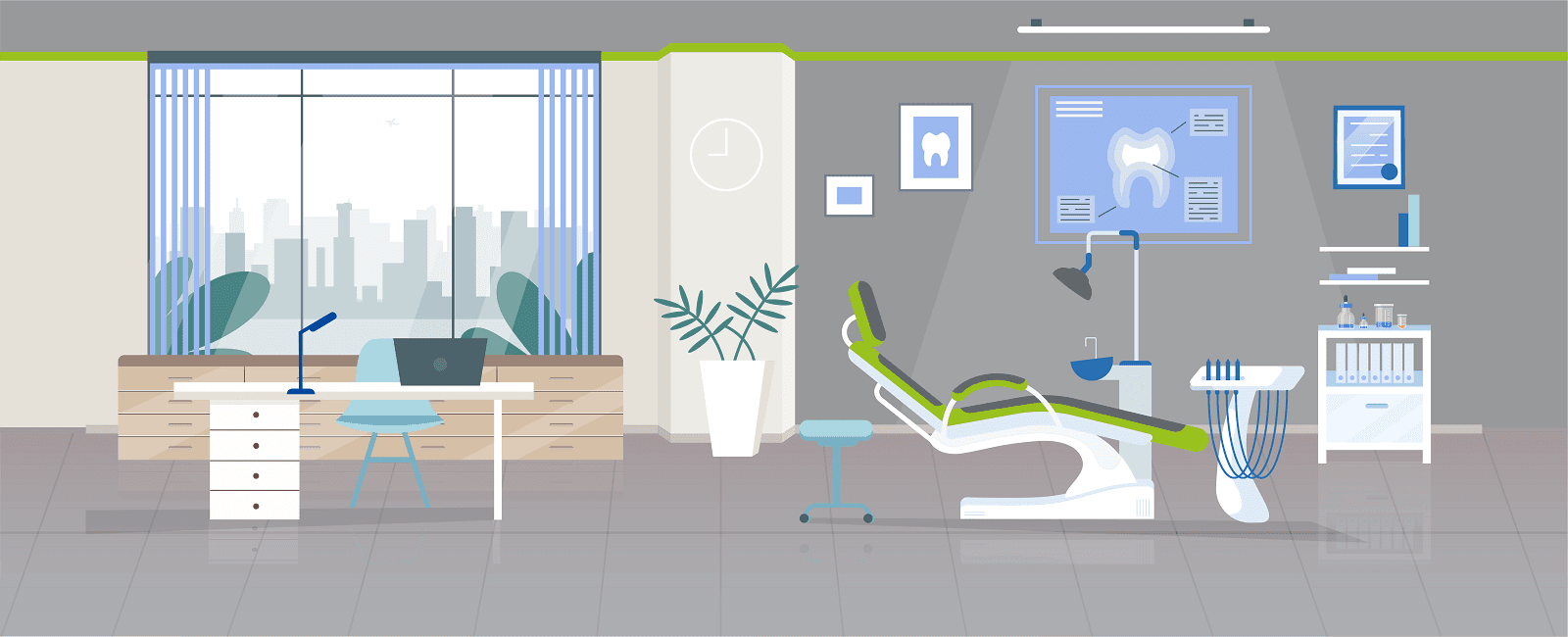 Sabka Dentist Dental Clinic in Koramangala- Bangalore
Sabka Dentist clinic in Koramangala – Bangalore provides our patient with subtle environment along with the excellent dental treatment provided by our professional expertise dentist. At Sabka Dentist we give all the dental treatments at low-cost prices with all the high – standard instrument that is used.
Dental treatments in Koramangala, Bangalore at Sabka Dentist dental clinic will amaze you with efficient treatment given out by our dental experts. Our friendly yet hard working staff ensures to serve patients with great comfort and patience.
At Sabka Dentist Clinic in Koramangala – Bangalore it promises and aims to provide incomparable service with the highest standards of dental hygiene in a very comfortable and pampering environment.
In the process of accomplishing the wanted trust and faith of our patients, we provide dental care like implant treatments, preventive, and conventional dentistry.
Here, at Sabka Dentist Clinic in Koramangala, you will find a transparent, hard- working, and friendly staff, expert dentists and comfortable ambiance. We also ensure our patients to maintain an optimum level of medical environment.
Sabka dentist Clinic in Koramangala – Bangalore offers multiple dental services to everyone. To avail of these services or for more inquiry, call us on 02248806488 or Book an Appointment with us .
Thus, Visiting Sabka Dentist in Koramangala is the only adviseable solution for all the dental problems.
Services at Sabka Dentist Clinic in Koramangala- Bangalore
Sabka Dentist being an honorable clinic for all the patients in Koramangala- Bangalore, all dental related treatments from dental crowns or caps to major smile transformation; a different range of dental related treatments and full mouth dental implants; everything is available under one roof and also at low- cost prices for the patients.
We have well trained and excellent dental professionals in dentistry who aim to provide the best services to our patients by constantly staying updated for our patients.
Now, at sabka dentist clinic in koramangala- Bangalore we use modern dental technology instruments that will treat the patient precisely by giving them personal attention.
Now patients who wants to get dental treatment, don 't have to worry about the high cost dental treatment as Sabka dentist clinic in koramangala- Bangalore aims to give high- standard of dental treatment at an affordable price.
Waiting at Dental clinic in koramangala – Bangalore is made easy with a systematic appointment policy.
Sabka Dentist is the ideal choice for the patients as it provides different types of dental treatment like metal free crowns and bridges, veneers, dental implants, teeth whitening, implant dentures, smile corrections, gap closures, fixed teeth, root canal treatment, gum surgery, kids dentistry, laser dentistry, gummy smile correction, wisdom teeth extractions, dental X-rays, etc.
How to reach Sabka Dentist clinic in Koramangala- Bangalore?
It is Considered that you and your dentist will be the partners in the future for all the dental treatment, so choosing the right dental clinic and at the right location is an important decision for you and your family for dental treatment.
How do you go and find the right dentist and clinic in Bangalore?
The Sabka Dentist clinic in Koramangala – Bangalore suggest
Ask family, friends, neighbors or co-workers for their suggestions.
Ask your existing family doctor or a local pharmacist.
If you're moving to Bangalore ask your existing dentist for the suggestion of the dental clinic nearby to your location.
Contact the local dental clinics
Find the clinic through the internet, by visiting the website of dentistry.
Treatment provided by sabka dentist clinic in Koramangala- Bangalore
Complete Dental checkup-

At Sabka dentist clinic in Koramangala- Bangalore provides the patient with free dental checkup done by our expert dental professionals. They will first examine the dental health and hygiene of the mouth of the patients and appropriately will give guidance for further treatment.
Dental X- ray-Sometimes it becomes difficult for the dentist to go through the internal parts of the mouth through normal dental checkup and identifying the deep oral problems. In this case, X- ray is the only solution to get the results for the oral problems. At sabka Dentist in Koramangala- Bangalore. X-ray is done for free of cost.
Teeth cleaning-it has come into consideration that normal brushing of teeth or flossing does not help completely to wipe out all the stains from the teeth. In such cases, teeth cleaning treatment becomes important. At Sabka dentist clinic in Koramangala- Bangalore our expert dentist will clean all the stains that is gathered on the teeth through the mediums of high-quality of dental instruments.
Dental Implant-

Now no one has to worry for the missing tooth as Sabka dentist clinic in Koramangala – Bangalore has a one- stop solution of teeth implant treatment for the patients. Teeth implant treatment is done to the patients when there is a tooth loss or missing teeth due to decay teeth or cavities, so to fill the empty gap a crown or a cap of the patient's choice provided by the dentist is placed to complete the whole molars.
Root canal- Treatment like root canal is carried when there is an infection or tooth decay due to cavities or gum infections that affects the nerves of the root canal. It is practiced by the root canal Specialist Endodontists at Sabka dentist clinic in Koramangala- Bangalore.
Orthodontics (braces)- At sabka Dentist clinic in koramangala- Bangalore dental treatment of orthodontics which is also called braces are done by the dental specialist Orthodontists. In this treatment, crowded or crooked teeth that is caused due to many non- harmful reasons which are not in aligned position will be treated to fix the jaw bone along with aligned teeth giving them the correct position.

Tooth extraction- Now at sabka dentist clinic in Koramangala- Bangalore, we will help you to deal with the painful oral problem through Tooth extraction treatment . In the tooth extraction process, the infected tooth from the patient's mouth that is caused due to gum infection or excess growth of cavities that will be extracted from the root of the tooth.
Crown and bridges -A crown is an artificial filling that fills the missing gap of the tooth.
We have listed all our pricing online for the treatments, to know more about pricelist of treatments in bangalore please visit here.
Tell me more about Sabka Dentist, Koramangala
If you are particular about your dental care, you must select the best when it pertains to oral checkups and treatments. Sabka Dentist is consistently rated among the best dental clinics in Koramangala, Banglore.
At Sabka Dentist, people not just receive top class treatment for their oral concerns, but in addition get to enjoy among the best in-clinic patient experiences across India.
No matter the background or profession of an individual, we guarantee that all our patients feel at ease and face absolutely no problems when approaching or conveying their dental issues across to our dentists.
We are one of the top dental clinic chains in Koramangala, Banglore, and have a legacy that is unrivaled by any other dental clinic in Koramangala, Banglore, India. Our dentists are undoubtedly some of the best dentists in Koramangala, Banglore.
Sabka Dentist frequently makes it to the list of best dental hospitals in Koramangala, Banglore, owing to our great team of dental experts and doctors, and state of the art facilities within our dental clinics.
Sabka Dentist was launched way back in October 2010, with a single medical clinic in Vile Parle. Currently, we have grown to around more than 100 clinics in Mumbai, Pune, Ahmedabad, Surat, Bangalore, Navi Mumbai, Thane.
Our team works to encourage better dental health and help people to truly feel and look good and proudly carry their smiles. No wonder, resulting from our team's commitment and vision to help spread smiles across the world, we have consistently managed to make it on the list of top dental hospitals in Koramangala, Banglore.
So, next time you plan on visiting a 'teeth hospital in Koramangala, Banglore, we should be at the top of your list of dental hospitals in Koramangala, Banglore.
Consider us your own 'Apna Dentist'; our dentists are some of the best dentists in Koramangala, Banglore, and we can help you with your tooth concerns so that you can always spread joy and happiness across with your enchanting smile.
Very good dentists are present and also free of consultation is provided. Thank you sabka dentist.

Prem Kumar Sinha
18:08 26 May 22
I have started my braces treatment here. So far everything is going well…I can see the improvements in 6 months

Pragya Bharti
12:14 12 Apr 22
Meaningful advise. Honesty , reasonableness & transparency in pricing. Courteous, accommodative. Will certainly visit again. Nice ambience.

Chetan Uppal
08:35 04 Apr 22
Glad I visited the sabka dentist...overall the experience was amazing and the doctor gav all the information which I was looking for booking an appointment for next week as she was very good and informative provided the fee structure aswell and il surely go for the checkup as soon as I get a electric brush I hope sabka dentist turn up to their words and provide me a electric brush as I'm spending more than 65k as the doc mentioned I hope thy contact and ask for the electric brush information

Salman shariff
10:58 28 Feb 22
This is my second visit to sab ka dentist. Right from appointment booking to follow up is done very neatly. Everything is explained to our satisfaction. There is no force to trap you.that was really good. It is your wish to proceed for further investigation and treatment.the clinic is well equipped.all COVID protocols are followed.. some discounts are also given depending on your case.the doctor is warm and friendly. Overall it is a very nice experience. I would recommend it to any who has any dental issue to book an appointment with sab ka dentist.

Well advised and suggested . Will definitely get the treatment done hear.

Rahul Yadav9
14:11 05 Jan 22
I got braces from Dr.Anup, he is such a good doctor. Before I planned for braces, I asked my friends experience who wear braces.Most of them said they used to get scolding sometimes from their doctors if something went wrong in their teeth. But I didn't faced those kind of issue with this doctor. First I feared about the braces, he explained everything clearly, felt comfortable while consulting with him and now I am Happy about the result too.

Sneha Roobini
06:50 04 Jan 22
Good service staff member very well with us and good experience

Kavitha Chandrashekar
14:09 10 Dec 21
Very well behaved staff and doctors.i am doing my braces treatment over there since 7 months .....till now I fell good treatment over there....

MEGHNA UPRETY
13:53 10 Dec 21
Must take treatment with Dr.Anup singhvinull since was completely satisfied an. Seen good result an was very freindly....and explain about the treatment very well


Ratna Sathvika
16:52 30 Nov 21
This is good for teath doctor are very carefully

Karunakar Swain
10:58 22 Nov 21
It was a good experience. Dr. Ramya is well experienced and she handled it very well. I was scared for my dental treatment earlier but she really made me feel comfortable.

Praveen Kaur
18:01 13 Nov 21
Good reception. Well directed to the Clinic & treated by Doctor. Thanks to Dr. Ramya and Ms. Shazia for the Teeth cleaning treatment within half an hour in one sitting. Special thanks to Sabka dentist.

Satish Rajan
06:34 21 Oct 21
Wonderful & welcoming staff! Free doctor's consultation. The doc was very good at explaining the situation of what was going on what should be done/ alternatives that can be taken to solve the issue.An extremely wonderful dental clinic. I strongly recommend it.

Kuzoto Shijo
08:01 04 Aug 21
Very welcoming and friendly. The dentist was very nice and informative. They made me feel right at home and as if I was a friend. Doc provided excellent advice and care and I will be coming here for all my future dental needs. Thanks

ibrahim quadri
11:42 03 Apr 21
They offer free checkup. Me and my wife visited their Koramangla branch on 2nd April 2021 and were examined by Dr. Namrata Chauhan. She was quite experienced and attended to us nicely.

Lalit Goyal
10:47 03 Apr 21
It's was my first visit with a severe pain 🥺But it can medicated immediately and too fast my pain got reduced it's good and compare to others it's even better service was also iam happy 😊🙏💯

Ravi kiran.G
18:31 08 Mar 21
Being a you tuber and various other social media blogger,my opinions are genuine and trustworthy.I believe even if it's one rupee you are spending,one should get the entire value of it. Booked for braces for my son.Got a good discount of 5000.Lets see how it goes.People are courteous at the head office and clinic. There should be better and proper communication between the head office and various clinics as the receptionist and dentist in the clinics are not properly updated with various schemes.I had to call the head office and tell them to update the clinic as there were differences in opinions regarding the discounts offered. I hope they perform a good and proper treatment for my son as I am shelling a total of 28000, which is quite a lot during this crisis of 2020-2021. My trustworthy and sincere opinion will be given only after the fixing of braces and proper treatment by the orthodentist on March,Thursday. So please do read my genuine reviews and decide,but for now let's see how well it goes.

Doctors were very nice. They calmly cleared all my doubts. And helped me to understand the treatment plan

Steffi Vincent
12:28 27 Jan 21
Very professional and on time service/treatment.

vishnu c.k
13:25 12 Dec 20
Highly professional and friendly doctors. Great service altogether.

Lokesh Kumar
05:55 02 Dec 20
Good faculty,humble and caring.

Dokka Devd
07:23 05 Nov 20
I kinda like the service so far.

The doctor explained in detail about the problem and the consequences and the results. It was very assuring. Professional on the whole.

Tanu Sindya
13:18 19 Oct 20
I would highly recommend them to folks out there who are searching for perfect dental treatments. The process is so comfortable and people are very friendly and professional.

Meghana Amarnath
13:16 09 Oct 20
Had a good experience with the clinic and the staff. They were welcoming. The wisdom tooth removal was a bit costly, hence removing one star. Overall a pleasant and quick procedure albeit the price.

Aravind Babu
05:46 18 Aug 20
Good experience.did my root canal and crown. 3 time open

anilkumar mishra (Anil Mishra)
12:06 06 Aug 20

Nitin Shetty
13:22 31 Jul 20
Have been to the Koramangala clinic thrice and delighted with the service and politeness of the staff. Dentist is good and suggests all viable options. Had an amazing experience! 😊

Nivi Garewal
11:38 28 Jul 20
Doctor Thomas is really a good Doctor.Even the staff is friendly.

Heena Khan
12:28 20 Jul 20
Clean and hygienically maintained .

adarsh bhat
07:55 23 May 20
I have gone through root canal treatment without any pain and the way of doctor treatment is very good.

Awesome experience with Sabka Dentist clinic. The doctor and the staff were very professional and I am very happy to get treated here. Also, the best thing was the standards of hygiene they maintain. Awesome. I would rate them as the best when it comes to your dental woes.

Ali Qambar
06:42 17 Mar 20
I went there for the regular check up as well as I had doubt about a tooth decay. The doctor checked and took an x-ray and confirmed there is an issue with the tooth decay and suggested for cleaning and gave options for filling or rootcap. I went for filling and she did temporary filling and gave time for 3 days to see if there is any issue. The doctor is very good in explaining the process, cost and the benefits. She even suggested for general cleaning of other teeth as there are some plaque.Ambience is good and the place is very near to the bus stop and is easily identifiable.Overall I am very much satisfied with the procedure and the suggestions doctor gave.

Sreenath Reddy
12:40 16 Mar 20
Staff is really good and Doctors too gives full information about the treatment both pros and cons

Poornima Jayaraj
09:43 13 Mar 20

Kamalakanta Sankhua
09:17 12 Mar 20
Dr Chauhan is very good and helpful. She guided me properly about issues. Thanks a lot

Vivek Jaiswal
11:03 26 Feb 20
Doctors are good. they listen all your problems carefully and gives solutions according to that. they are very helpful also.

Marry David
09:21 13 Feb 20
Good place I would definitely suggest Sabka dentist for all those who suffering out there good part is for free of cost thy explain so clearly each and everything. Thank you

Prathima Chandran
10:43 22 Jan 20

manju gowda
16:36 10 Jan 20
I visited for my wisdom toothache. The doctor was very professional and helped me with all my queries. That to for Free!!

Satish Kumar
03:26 27 Dec 19
I visited twice in Sabka dentist- kormangala,first I took Dental Checkup Dr. Tejus Thomas he really explain me well, and as there is severe decay in my tooth so i have to do Extraction of my teeth. Dr. Namrata Chauchan did the procedure for me and she is really highly experienced and very humble and Care.She explain me the process very gently and understandable, It's really amazing experience I highly recommend all to Visit if you have any Dental problem. And the Reciptonist is really very active and helpful.

Bikash Pradhan
10:55 14 Dec 19
Overall experience was satisfactory.**** 1. Got a call within 15 mins of online booking2. Clinic was very close to my house in Koramangala. They have plenty of options3. Waiting time was hardly 15 mins4. Check up was nearly done. Cleaning charged me 100rsSuggestion for company: your mobile Version of website is not user friendly.

Sankalp Sharma
15:19 12 Dec 19

The beatbot #
05:58 10 Dec 19
It's was very good experience visit there, all staff very caring and friendly...

Jawad Alli
12:27 21 Nov 19
First visit to Sabka dentist. Very courteous staff and professional doctors. Had made my mind to extract the tooth but doctor Namrata Chauhan convinced my to go for root canal treatment to save the toothFirst sitting was today and dr. Made it painless procedure 3 more sittings to go ... hoping for the best

Sheikh Omar
15:11 15 Nov 19
Waiting here for my turn the camp was amazingly good.

Prashanth Ram
13:35 07 Nov 19