Dental Clinic in Shahibaug Ahmedabad
Address: Office Unit No 106, 1st Floor, Block C Of Advance Business Park Opp. Swaminarayan Temple, Shahibaug Rd, Ahmedabad, Gujarat 380004.
Monday – Saturday 11 AM – 8 PM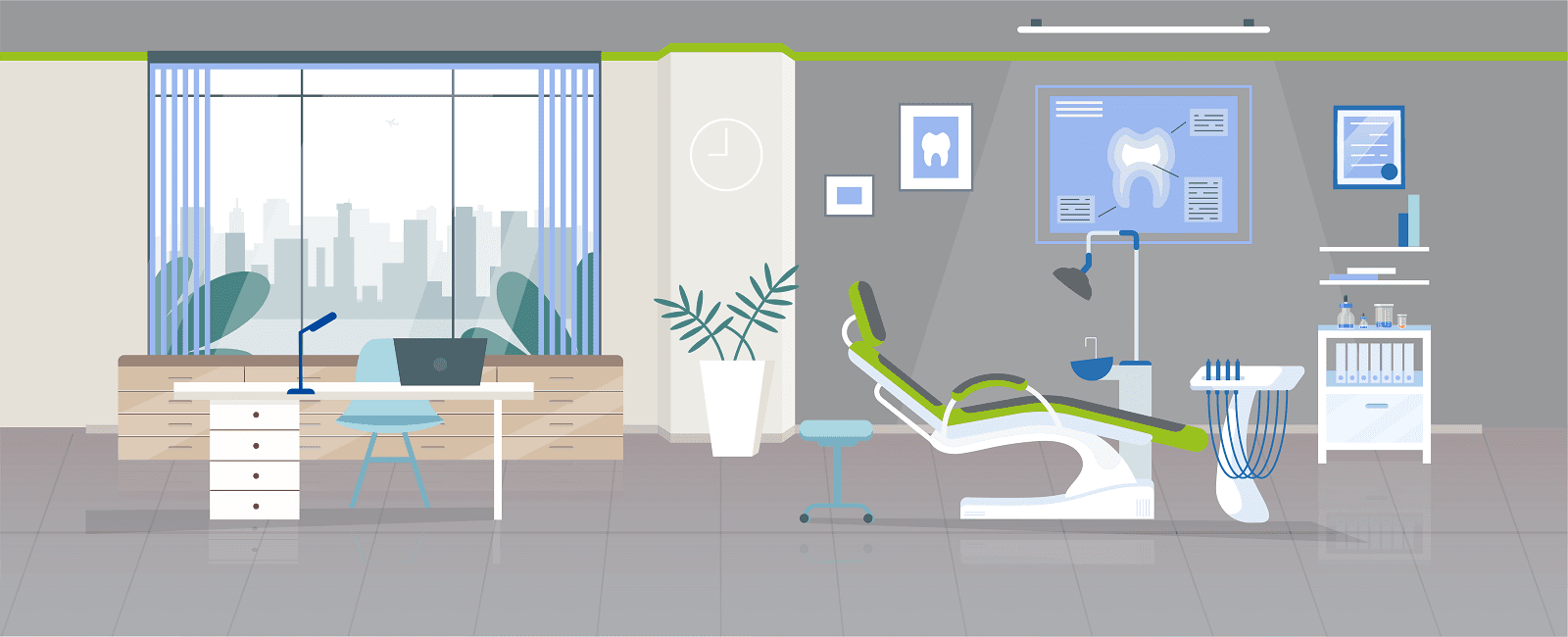 Dr pretty Martin is an excellent dentist

Durga Malviya
07:43 24 Feb 21
Its a very good treatmentAnd very nice service. They trit us like a familyMost important part is they care about youNot for earning monyThanks sabka dentist 👍

Chauhan Manish
06:11 22 Feb 21
Excellent dental services, very co-operative staff. 👍

Jinal Katariya
05:02 17 Feb 21
Great experience so far. Staff is accommodating and friendly. The prices are also reasonable.

Ravi Kewat
07:03 10 Feb 21
Amazing clinic and dr chaitali parekh the orthodontist is very supportive and good in behavior thank u Sabka Dentist for taking good care of me....

Karishma Jain
06:03 10 Feb 21
A very nice experience with Dr. Chaitali. The whole process was quite smooth and hassle free. Satisfied.

DAKSH CHORDIYA
04:47 10 Feb 21
It was really good experience!Very helpful staff and Dr. Mittal had mentioned everything very briefly related my treatment. She is really experienced and helpful. One special thing I saw in clinic that they are very careful about COVID. At clinic they provided all precautions related to COVID.

pranav jeengar
19:13 27 Jan 21
My experience is so great to visit sabka dentist

Vaghela Vipul
10:51 14 Jan 21
Thank you so much doctor and all staff .I am fully satisfied on my treatment ..once again thank you sabka dentist

Om Prakash
04:25 11 Nov 20
I am fully satisfied with all the treatments done by Dr. Chinar Patel. And it's the best for the cleanliness. I have got the right guidance from the doctor as well. Sabka dentist is the best. Thank you... Really Happy...

During my visit to Sabka Dentist,Shahibaug for a periodical Checkup,I found the attending Dentist to be very cooperative and helpful.I thank the Sabka Dentist.

Rajnarain Maskara
12:20 03 Nov 20
Good service, friendly employees and very clean office and all parameters following of vivid 19 like sanetrize, and other sefty features

GOVIND Prajapati
04:50 29 Oct 20

sahil parmar
02:26 29 Sep 20
I am satisfied for treatment..... And very well treatment.... Thank u for sabka dentist.... And all doctor.... 😎🙏

Divyang Somani
12:06 12 Sep 20

Excellent experience here

Meet Patel
11:22 02 Sep 20
Good treatment and nice staff and my braces treatment superb job Sabka dentist . Highly recommended to everyone.

deepak bherwani
13:28 26 Aug 20
The doctor were friendly and they have guide me a lot about importance of dental care.

chirag dataniya
04:30 14 Aug 20

ugam rajput
06:56 17 Mar 20

Mehul Prajapati
14:31 04 Mar 20

Rocking _ravi
04:53 24 Feb 20
I'm very happy and good behavior of staff

Anita Nili
04:52 24 Feb 20

Mrityunjay Singh
07:59 09 Feb 20
i am satisfied with treatment.goodservices..

Mukesh Dave
14:12 07 Feb 20
Very good doctors and membersCleaning and chekup very good .

Shyam Kumar
13:30 06 Feb 20
Positive atmosphere . Professional approach. Best services and better advise for required treatments.

Harshad Prajapati
05:49 04 Feb 20
I feel my Cleaning Dr.Akshi was very good and my Dental Check-up by Dr Priyanka was great. Both of them treated me very nice and made me feel welcome to be there.All of the staff are caring, professional, and go out of their way to ensure that your experience is a great one!

Priyank Trivedi
06:27 01 Feb 20

Naresh Khemani
07:01 24 Jan 20
best treatment i ever get for dental... ☺️

Alvi Waris
14:01 22 Jan 20
Good experience at sabka dentist. I had done treatment for dental carries , it was nice experience and staff is also attentive.

harshal kathrotia
04:43 20 Jan 20
Awesome response and treatment

Akshi Mardia
05:53 13 Jan 20

Venus Chauhan
12:22 03 Jan 20

Solanki Sanjay
13:40 28 Dec 19
Best Treatment & Response

Nice customer service and good staff,,,Friendly behavior 👌👌👌☺️

dipu trivedi
15:26 21 Dec 19
The service at Shahibhaug center of sabkadentist is just amazing such a kind service and doctors and staff are really supporting😍

Jenisha Lopez
06:00 21 Dec 19
Quite nice Place but time management is little bit weak

Dhruvil gaming world
13:05 19 Dec 19
My appointment was for 8:30pm but they delivered the service before the time!Doctors attending patients are very knowledgeable as they are not doing formalities like other dentists but they found root for the problem and advised the exact treatment for the dental problem.What else we need!Kudos to the Sabka Dentist Shahibaug team.I will always recommend you for the dental services to all my kin and kithThanks again!

HERO Devrani
15:42 07 Dec 19
વિનયી અને સહકાર ભાવના વાળો સ્ટાફ જણાયો છે.હું પોતે ઘણો જૂનો પેશન્ટ હોઇ જરૂરી સારવાર માટે જતાં નવાં ડોકટર તરફથી પણ જુની ફાઇલ આધારે સંતોષકારક સારવાર મળી હતી. ખૂબ ખૂબ શુભેચ્છાઓ. આભાર. - પ્રકાશચંદ્ર મેહરા.

prakashchandra mehra
06:43 05 Dec 19
Was a wonderful experience over there.Staff totally friendly...

Nilesh Sharma
15:41 03 Dec 19
Great Staff and awesome Service .

Dhiren Agarwal
10:36 03 Dec 19
Root canal treatment and cilinc and staff good and doctors are friendly staff

Manish Parmar
13:48 19 Nov 19
Treatment is good clinic is good nice testament. My treatment cleaning and plossing 100 rupis

Bhimsen Rajput
06:50 02 Nov 19

shreeganesh vijay metal
06:24 01 Nov 19
teeth clining and polising good

payal chuhan
16:16 31 Oct 19
Hii tnxx you sabka dentist shahibaug my treatment for cleaning and policing done

lala ram meghwal
16:14 31 Oct 19
Best scaling and root canal treatment procedure done sabka dentist shahibaug

Anita Dangi
16:11 31 Oct 19
I am happy with my chack and X ray free consultation. And cleaning and polising

Khushi Parmar
16:09 31 Oct 19
Chack up and xrey free mu clining and polising compet

Payal Chauhan
16:06 31 Oct 19
So nice tertment and my closing and policing. My RCT tertment compelt and good Dr. And staff

Lalita Padhiyar
16:03 31 Oct 19
Nice experience staff is good

mahendra rao
07:33 30 Oct 19
Happy with teeth clining polising


Marwadi Nenaji
11:16 27 Oct 19

Rahul Solanki
10:33 27 Oct 19
Good staffBetter treatment

Priyank Ghatad
14:59 25 Oct 19
My cleaning and policing and root canal treatment complete nice tetment.

Natubha Solanki
13:34 25 Oct 19

priyanka akulwad
12:53 25 Oct 19
my check up and x rey free and clening is 100 AND MY ROOT CENAL TETMENT COMPLET AND GOOD DR. ANE STAFF TNXX YOU SABKA DENTIST SHAHIBAUG

kamlesh parmar
12:48 25 Oct 19
Nice service and valu for money.

Karan Mulchandani
12:26 25 Oct 19
Teeth clining & polising good

Kishan Megwal
16:57 24 Oct 19

Amrat Prajpati
13:41 24 Oct 19
My tretment is very happy and cleaning and polishing done

Ganpat Patel Patel
12:05 24 Oct 19

Thakor Arun
16:41 23 Oct 19
So nice teeth clining polising

Suresh Solanki
16:51 22 Oct 19

RAMESH MEGHVAL
16:43 22 Oct 19
I had completed my RCT & Crown treatment with Dr. Bosky Panchal and I am fully satisfied with the treatment. Excellent teams of doctors take proper care while treatment.Supporting staff are also very helpful. Thanks to all doctors and supporting staff for taking care of me.

Solanki Kamlesh
13:19 22 Oct 19
Good treatment my teeth clinging and polishing

Rohit Patni
07:30 22 Oct 19
Happy with teeth clining polising

Ashok Meghwal
16:51 21 Oct 19
Hi allGreetings of the dayI would like to tell you Seriously the staff of the shahibaug branch is very co-operative and very Supportive. Specially Dr.bosky is very supportive & good Nature laddie. It was very impressive root-canal treatment done by them.Must visit once in a month.Thanks& Regards

Aftab vasiwala
14:22 21 Oct 19
Teeth clinging polosing good

Suresh Madhav
13:42 20 Oct 19
Happy with cleaning polising

Ramesh Adra Ramesh Adra
13:06 20 Oct 19

Vinod Mobarsa
12:59 20 Oct 19

prakash marwadi
12:56 20 Oct 19
Good staff & doctors suportsHappy with clinging & good condition my teeth

Dineshkumar Marvadi
12:49 20 Oct 19
Good staff and doctorsHappy with treatment

Bipin rathor
09:45 20 Oct 19
Happy with teeth clining & polising..

Ravindra Meghwal
08:50 20 Oct 19
Good respond by doctors & staffHappy with teeth clining & polising

Lalit Parmar
08:48 20 Oct 19
I am happy with free check up & xrayFree consultation.Just 100 rs teeth clening & polisingThank you sabka dentist☺☺

Champ Solanki
07:59 20 Oct 19
I am happy with treatmentClening &polising

navin adra
06:54 20 Oct 19
I am happy with my teeth clening & polising

GANPAT KUMAR
06:49 20 Oct 19
So nice staff & doctor I am happy with my teeth clening..

manish kumar
06:44 20 Oct 19
I am happy with treatment.Thank for Only 100 rs. Cleaning

HAPPY WITH CLINING AND POLISING

mohamedhanif kureshi
12:35 19 Oct 19
Good and profssional advice given by doctorsHappy with treatment.

chandrakant soni
14:06 18 Oct 19
Thank you for taking the time to share your precious opinion on Sabka Dentist. We take pride in giving outstanding service to every customer and we're overjoye

Mittal Chauhan
13:19 18 Oct 19
I am Vandana Dashore from Godhra ..panchmahal...Today I visited sbka dentist at ..shahibaug Ahmedabad...I would say the services were excellent...fantastic and empathetic..

vandana dashore
07:21 07 Oct 19
I am happy with treatment

Naresh Vaghela
07:55 05 Oct 19

Javal Panchotiya
06:52 05 Oct 19
Decent staff ,lovely environment and friendly Dr. That's 3 word I can say for them.

sakesh jha
05:20 01 Oct 19
I have never been to Dental clinic. The very first experience was good so far.The doctors were friendly and they have guide me a lot about importance of dental care.They have focus more on hygiene which is very impressive..

Alpesh Jethva
11:34 26 Sep 19
Our treatment is very good and all person is supporting .

Shankar Suvan Dubey
07:38 25 Sep 19
Very good treatment by doctors.Supportive nature from doctors.I recommend to take treatment once at sabka dentist shahibagh..

Dipak Paradiya
07:24 17 Sep 19

Suhail Attari
05:40 13 Sep 19
Best scaling procedure and root canal procedure done at sabka dentist shahibaug branch Recommended for everyone must visit the clinic.. The doctors and staff are very cooperative and have maintained best hygiene.. very happy to get my treatment done..

Vinodkumar Makwana
05:54 31 Aug 19
Great experience with sabka dentists team

It was a great experience in terms of both doctor and parent management

Vraj Mehalana
14:35 21 Aug 19
Great treatment. Genuine and Experienced Staff members. Nice experience.

Lalit Khemchandani
14:07 21 Aug 19
Doctors are good they do good treatment must visit

Hot Stories
08:27 20 Aug 19
So nice tretment . My clening is very nice my teeth is yello and nice. Sabka dentis shahibaug

Savai Singh
06:30 17 Aug 19
Recommended for everyone. Best dental treatment offered at sabka dentist shahibaug branch. Must visit

Chirag Gohel
15:28 16 Aug 19
Response and treatment was very niceStaff respond very wellHad a treatment for cap and i did not feel painThank you sabkadentist shahibaug

Hemlata Menaria
07:40 10 Aug 19
Excellent service with oir convenient timings.

jenish christian
13:59 07 Aug 19
Good and profssional advice given by doctorsHappy with treatment.

Pravesh kukreti
11:53 26 Jul 19
Sabka dentist sahibaug clinic is best of the all type of teeth treatments and also there are 2-3 doctors and all are very intelligent for all type of problems after all there services and treatments are good.

gediya vivek
14:00 23 Jul 19

Mahesh Thakor
05:53 06 Jul 19
Best treatment given by the doctors at sabka dentist shahibaug branch. Must visit the branch for good root canal treatment and caps

Jiya Parmar
13:40 20 Jun 19
I have been at sabka dentist shahibaug for teeth cleaning.nice experience.

Yagneshwar Jha
13:11 14 Jun 19
Had visit yesterday for teeth cleaning, very satisfied with service & charges Dr. Bosky and her staff are very helpful and informative.Highly recommended them to anyone who is looking for dental treatment.

Good Service Provide by Sabka dentist Shahibaug at Average cost.

Pranav Dabgar
06:56 12 Jun 19
Very happy with the services.Root canal treatment was done very carefully friendly staff and environment is hygenic.

chetan m Raj
06:13 12 Jun 19
Nice experience . Now i am more confident with my shiny teeth

Mithun panchal AFOART
15:23 10 Jun 19
Very good staff and soft spoken.. Explained all the things satisfactorily.. Neat & Clean premises.. Very professional in giving treatment..

Manmeet Singh Bhatia
14:03 06 Jun 19
Best clinic to visit for teeth cleaning and dental fillings

Lakhan Sharma
05:10 03 Jun 19
had a good experience in the dental treatment scaling and filling.. thanks to the team.. must visit sabka dentist shahibaug

SUJIT PATWA
07:08 14 May 19

Rathod Nitul
12:15 29 Apr 19
Good treatment I am happy so treatment for gic filling

Kailash Parmar
12:38 19 Apr 19
Nice and good treatment given to me.

sudhir gupta
13:32 18 Apr 19
One should visit Sabka dentist shahibranch for best scaling and cleaning procedures

raju prajapati
06:09 15 Apr 19
Good staff members, satisfactory services with proper diagnosisAnd thanks a lot dr.urvi and dr.bosky panchal who treat me as a family figure.

VIVEK PARMAR
14:41 13 Apr 19
It ws grt xperienc with sabka dentist. Thnks n regards Riya. Spcly to the staff members

Sangeeta Makhija
15:26 04 Apr 19
Very happy with the treatment.rct was done very carefully. Painless treatment.I have got my root canal treatment at the shahibaug clinic and i am satisfied with the best treatment...The Doctor and staff are very nice

Usha Parmar
15:20 01 Apr 19
Best tratment and service..Staff response always very good..Thank you for your support

VVirat2416
05:03 29 Mar 19

Virat Thakor
12:18 22 Mar 19
I have got my braces treatment here, I would recommend everyone to visit sabka dentist shahibaug for the best braces treatment and also best root canal treatment. The doctor and staff are very nice

Asmita Solanki
14:48 20 Mar 19
It was nice experience n also good supportive staff and after cleaning treatment feels awesome

Aalap Patel
06:46 09 Feb 19
It's really good best checkup dentist .Nice treatment best at Sahibaug clinic.

Sunny Dabgar
12:53 28 Nov 18
It's really good but upload original pics of clinics and update Google maps location both are misguide.

Jigar Solanki
16:20 27 Nov 18

PRAJAPATI BHADRESH
14:29 23 Nov 18

Monish Bhavsar
14:26 22 Nov 18
I have got my root canal treatment at the clinic and I am satisfied with the treatment done by the doctors.the doctors are well experienced.

Sumit Goel
13:12 22 Nov 18
Everything in the treatment is explained to you. Treatment is very well done.

Prithvirajsinh Chauhan
07:12 22 Nov 18
Felt good as it was my first experience get job done by doctor

Vishnu Patel
08:07 21 Nov 18

Patani Vishal
05:51 21 Nov 18

Mind Opener
13:47 20 Nov 18
Good treatment my teeth clening

Vikram Tak
07:24 20 Nov 18
Must visit sabka dentist shahibaug for scaling polishing procedures and other advanced cleaning and bleaching procedures. I am very happy with the free consultation

Prakash Tak
07:21 20 Nov 18
I have received best treatment for scaling and polishing and the doctors here at Sabka dentist shahibaug have given me the best consultation for braces and they have wide range of braces available. Very satisfied with their treatment


Abhishek Dave
15:08 16 Nov 18
Very Good Team..Nice Experience.Keep It Up Guys

RITESH PANCHAL
17:15 21 Oct 18

Ansari Imran
06:52 16 Oct 18

Kanji Parmar
13:43 09 Oct 18
Good check up and good teeth cleaning Sanka dentist

Dharmesh Pandey
06:15 06 Oct 18
Good treatment and good staff

Vipul Hatvavala
12:02 05 Oct 18

Vishal Panchal
12:41 03 Oct 18

sanjay patel
14:59 28 Sep 18
Good treatment ar shahibaug cininc

Weld Excel
11:49 28 Sep 18
Good treatment and my root canal and cap treatment super

Devendra Parihar
13:57 26 Sep 18

Bharat Ramanuj
05:01 25 Sep 18

Chavda Kuldeep
04:30 25 Sep 18

BULLET WALI
07:26 24 Sep 18
Root canal treatment and cilinc and staff good and doctors are friendly staff

Patni Tina
05:56 22 Sep 18
Excellent treatment, good facilities, i m satisfied with this treatment.

DJ SAM Patel
04:41 22 Sep 18
Good contutations and check up nice treatment at shahibaug cilinc

Hetal Patel
13:58 21 Sep 18

Panchal Vicky
13:34 21 Sep 18

Pragnesh Patel
05:56 14 Sep 18

Panchal Vishal
05:56 14 Sep 18
Very good suggestion & treatment it's good clinic.

Deepak Rami
07:03 11 Sep 18
Dr consultant was very excellent .

Utkarsh Verma
06:23 11 Sep 18
Good treatment and staff bahaviour very good

yudhvir Dagar
04:59 11 Sep 18
Nice Very time punctuated treatment.

CA Udipt P. Mokani
05:57 01 Sep 18

Gajendrasingh Rajpurohit
13:23 28 Aug 18
Good treatment I m happy about that

Sunil shukla
15:28 27 Aug 18
Good treatment and good my teeth salling

munaf s tajani
14:21 27 Aug 18

Ronak R. Shah
13:23 27 Aug 18
"I was extremely impressed with Dr Sweetu". I hve replaced my crown. She has recommended me best crown (lava premium), now even i could not find tat teeth, it looks too real. Fantastic service and friendly staff! Exceeded my expectations with in terms of the facility. Dr Sweetu is a true professional....

Shweta Pujari
17:49 25 Aug 18
Good treatment saja dentist shahibaug

Vinod Rajput
14:16 20 Aug 18

Tarun Makvana
13:39 18 Aug 18

Sujan Singh
15:25 17 Aug 18

Shaikh Mohsin
13:12 17 Aug 18

mohit korat
12:54 13 Aug 18
Superb Service. Very much happy while Doing root canal treatment. So good service provided by dentist.

Dipesh Patel
07:47 13 Aug 18
My celening super sabka dentist nice

Dilip Bhil
15:18 07 Aug 18

Pankaj Yadav
14:49 27 Jul 18
My teeth cleaning super drswedtu very good doctor at sabka fentist

Sanjay Patidar
06:18 23 Jul 18
Good check up and good consultation sabka dentist shahibaug

Kamlesh k L
05:52 23 Jul 18

Vaghela Naresh
06:52 21 Jul 18

Mustkim Shaikh
12:26 20 Jul 18
My treatment super my teeth problem clean and crown and rct Dr sweetu are doctors are Sanjay dentist super

Sunil Rana
13:36 17 Jul 18
One of d best Dental clinic,Treatment is so tremendous,Well behave&good persons with politely treat with me,Tnx alot to Sabka dentist,also all staffs,Thanking you...

ARUN KUMAR JENA
14:00 11 Jul 18

Pinky Makhija
07:21 10 Jul 18
Very good and co operative

rajesh pandya
13:41 30 Jun 18
Good tretment and root canal tretment super sabka dentist

Firoz Khan
15:26 28 Jun 18

Parmar Rahul
14:30 26 Jun 18
Good check up and my first visit Santa dentist and nice

Garis Singh
13:37 26 Jun 18

Deepak Gangwani
13:07 23 Jun 18
Good treatment and nice staff and good job

Deepak Dhameja
12:58 23 Jun 18

Rajesh Thakor
14:48 19 Jun 18
Good check and good treatment and nice safft

Sumit Meena
06:11 19 Jun 18

Pravin Prajapati
13:12 15 Jun 18
My teeth celening super are sabka dentist health smile

VINODMARWADI VINODMARWADI
05:43 14 Jun 18
Very Satisfied treatment at sabka dentist shahibaug and helpful staff and doctors...and very good suggestions and treatment .....

MAHADEV JADAV
14:54 13 Jun 18

Bankola Pravin
04:59 13 Jun 18

Darshan Chauhan
14:59 12 Jun 18

mahesh parmar
14:32 12 Jun 18
good treatment and doctor are good and teeth cleaning super job sabka dentist shahibaug

Mahesh Barot
14:09 12 Jun 18
Doctors Are very good. Good location. Low cost....Over all Outstanding.

UDAI SINGH MEENA
13:49 08 Jun 18

NILIMA THAKAR
14:20 05 Jun 18

Parmār NāGrāj
13:30 05 Jun 18

Jay Rathod
13:29 05 Jun 18
Good treatment and doc good and my teeth problem clear and good job

Ajay thakor Ajay thakor
06:56 04 Jun 18

Yogesh Panchal
15:05 02 Jun 18

Palak Nebhani
13:47 01 Jun 18
My teeth cleaning super job

Pankaj Shukla
13:19 31 May 18
Nice clinic and good services...

marvin bothello
12:28 31 May 18

laxman bhati
14:24 30 May 18

Rakesh Patel
14:08 30 May 18
Good treatment and root canal super job sabka dentist shahibaug dr are good job

Bharat Modi
13:19 30 May 18
It was very great experience i ever had in my life from any dental cleaning..

Harshida Dodiya
05:57 30 May 18

HC Official
14:08 25 May 18
Best treatment root canal,bridge,remove tooth.

Rajesh Shastri
05:38 16 May 18

Jayvik Patel
14:51 14 May 18
Good experience.first time visit

Panchal Vaibhav
14:49 14 May 18
Good treatments from my teeth cleaning super

Thakor Prakash
14:16 14 May 18

tak nitesh
05:51 11 May 18
It is very best clinic.Here doctors are very good. They treat very well.

Techno With M.V
15:05 26 Apr 18
DR.RINAL IS VERY GOOD FOR TREATMENT. EXPLAINES WELL , COUNSELLS WELL. THEN STARTS TREATMENT.👍👍

irfanvy irfanvy
15:05 26 Apr 18
I have good experience ..I had root canal treatment also..Really best treatment..

KEVA_NexGen
12:32 26 Apr 18

Mangal Gupta
13:13 25 Apr 18
Monthly appointment system is good.Doctors are friendly and best treatment😊


amar thakor
13:47 21 Apr 18
Bhatut achi Tarah se checkap kiya bahot Acha hai

Sahil Bhil
06:19 18 Apr 18

RATHOD SANJAY
06:53 16 Apr 18
Nice clean clinic... Good service.... Will recommend to others...

Pankaj Bhavsar
14:48 13 Apr 18
I am having treatment here...going very smoothly...feeling much better after treatment .Dr Disha is doing my treatment and she is doing really good....Thank to the team.

Ravi Bhavsar
14:44 13 Apr 18
The treatment is best here I am very happy for this treatment thanks

Sunil Keshari
05:35 13 Apr 18
Very good & excellent working in this clinic and thanks to special Dr. Rinkal mem.

Vishalainh Rathod
04:46 13 Apr 18

Raj Bagmar
04:21 13 Apr 18
I visit and relay to good please visit sabka dentist so nice experience...

Darshan Belani
12:48 12 Apr 18

Pankaj Bhatia
06:29 12 Apr 18
GOOD tretement and nice sttaff

Alpesh Chauhan
12:52 11 Apr 18
Nice staff work and nice treatmentMy teeth problem is all over completelyI regarding to 5 start in clinic

Rishi Makwana
10:55 11 Apr 18

Dinesh Gujjar
05:43 11 Apr 18

Rauf Kamalwala
13:55 07 Apr 18
Very good treatment taken from dr.rita Rathod ☺️👍🏻

Rahul Gaming
13:44 07 Apr 18

ramesh joshi
05:36 07 Apr 18
Sabka Dentist Shahibaug Center Right place for Every Dental Related Issue, very Good Experiance And Humble Team, Thank you Sabka Dentist

Dhara Bavaliya
15:21 06 Apr 18

Vazirbhai Shaikh
15:04 06 Apr 18
I visited today it's best dental clinic and machinery is also good and they treat good overall sab ka dentist is a best clinic at all.

Tabligh raah-e-najat
15:32 23 Mar 18
I have experienced sabka dentist before few week. Service of hospital is very good. Doctors are expirianced. Prices are reasonable.

Mahammadirfan Shaikh
15:22 19 Mar 18
Good tretement and nice stafff

Baghel Ranvirsingh S moriya Baghel
13:45 13 Mar 18

Dilipraj Bharja
12:42 03 Mar 18

Sanjay Patni
14:40 27 Feb 18
Dr Nisha have very good suggestions to me

Vyomesh Patel
14:45 19 Feb 18
Dr.Neha's experience and expertise is just marvellous though she lacks a more friendly approach like Dr. Rinal but overall she just doesn't need that quality because she outshines other's through her perfect grip on the science of dentistry

usman bhai
17:11 13 Feb 18

Mohit Bamniya
13:20 19 Dec 17

Pravinh Dangi
14:53 12 Dec 17
That was great treatment given by Dr. Neha. I am feeling good after taking treatment also my problem has sorted out by treatment...

Nishant Rajawat
14:19 12 Dec 17
Very nice staff work and good clinic clean

Harshil Makwana
03:40 10 Dec 17

Makvana Dharmesh
05:38 09 Dec 17
Nice treatment and nice staff work.

Chirag Makwana
04:29 09 Dec 17
Caring nd friendly atmosphere there. Nice service by dr. Rinal

Dr Piyush Vaghela
04:02 09 Dec 17
It's just an amazing experience to have a treatmentWith Dr rinal makwana....got the best result

vikas makwana
19:33 08 Dec 17
Satisfied with treatment . Tx Dr rinal nd staff..

chirag parmar
19:15 08 Dec 17
Up until now, its the best dental clinic I have ever visited, if you count, to start with their better equipments, hygiene(at its best), service etc..and the best part is their staff, doctor is highly experienced, humble & so much knowledgeable that one must go for this clinic if you have any query related to your teeth or in general mouth. I will highly recommend it.

kalpesh rathod
19:07 08 Dec 17
Good treatmen...all Dr. are very Good i am happy for treatmen thanks For Dr. Renal...Good Job.

NAURIN SHAIKH
18:35 08 Dec 17
keep.it up good work..........

DrSmit Mehta
18:34 08 Dec 17
Best place for treatment ..happy with dr rinal's treatment

ketan parmar
18:05 08 Dec 17
Thanks dr rinal makwana...For creating my smile...

dharati jani
18:03 08 Dec 17

purvish darji
17:48 08 Dec 17
Getting my teeth cleaned every year and m happy with it. Good doctors and staff.

Tosif Sodha
15:40 07 Dec 17
I have done cleaning here in shahibaug since last 3 years.. as i am very happy qith the services and dòctors. I recommend everyone would come for cleaning once in a year.

Vipul Bordia
13:52 07 Dec 17
Excellent and well mannered entire staff. Right from beginning Dr. Rinal and coupled Zoya have been working on my teeth. (20 crowns). Professionally and technically very competent. Both are caring, know their job very well. Though it took long time to complete the treatment not because of them but I had met with an accident and got damaged vertebrae and became immobile for longer period. I wish Sabka Dentist a big success and Dr. Rinal and Zoya a very best luck. Keep it up.Thanks and regards.Lt Colonel Vasant (Retd).


Bhavna Parmar
07:04 30 Nov 17
they clean my clean very carefully and i dont feel any pain

ashish singh
06:59 30 Nov 17
Sabka dentist shahibaug clinic very peasfull atmosphere and nice fill dentist by teeth cleaning and staff given to first priority in patient good job sabka dentist

Ashok Chauhan
14:30 29 Nov 17
Very good clinic caring doctors

Bhavesh Thadhani
13:10 29 Nov 17
Nice Dental Clinic Experienced Medical Stff

SUBODH KAR
14:36 24 Nov 17
Best quality service by dentist..good place for dental treatment...

Chirag Panchal
13:43 23 Nov 17

Mind_ Less
08:24 23 Nov 17
Happy sarvar sathe, best Dr Rinal Ni treatment .mari nhi bachati dadh bachavi api.thank you mam.best doctor ,best service, staff

Mukesh Chauhan
07:07 23 Nov 17

Bhavin Sharma
06:00 23 Nov 17

arvind solanki
06:00 23 Nov 17
True place for your any dental treatment... satisfied by treatment.. doctor and staff are very much experienced...must visit once... recommended all people who suffer from any dental problems.

Jayesh Parmar
06:47 22 Nov 17
Doctors are very goodClinic is hygienic and super cleanWould highly recommend

Reena Waghela
07:25 21 Nov 17

Hetal Patel
14:32 14 Nov 17
Nice staff & instruments & tritament

Arun purohit
13:46 10 Nov 17
These guys were amazing, I highly recommend this place for dental problems.Very enthusiastic and co-operative doctors and staff.

Tapan parmar
09:07 28 Oct 17
I visited shahibaug branch for my braces treatment and I got very good guidance from doctor .my treatment is going here and too happy with it .staff is very supportive .best service..

Vishal Makwana
06:15 19 Oct 17

Dr Piyush Darji
08:21 14 Oct 17

nirja julasana
04:33 13 Oct 17
I had my teeth buildup here of front teeth and seriously its so nice get very beautiful result thank you to doctor and team ..superb cleanliness and service

Farhana Shaikh
04:30 13 Oct 17

pujan shukla
16:47 12 Oct 17