Dental Clinic in Shahibaug Ahmedabad
Address: Office Unit No 106, 1st Floor, Block C Of Advance Business Park Opp. Swaminarayan Temple, Shahibaug Rd, Ahmedabad, Gujarat 380004.
Monday – Saturday 11 AM – 8 PM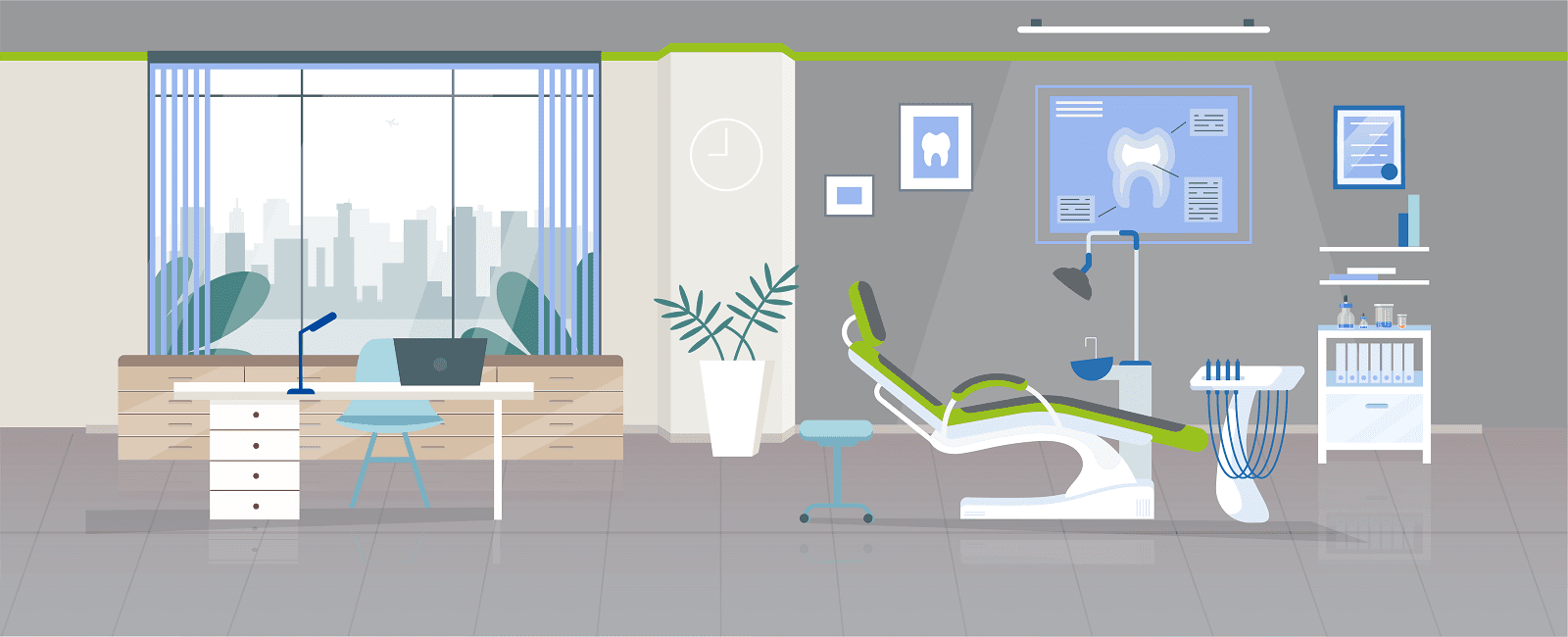 Nice experience of clinic. All staff and members are very good at the clinic.....

Bhagrav Makwana
13:23 21 Oct 21
Nice stap nice work nice clean very good stap

shekhar kothari
12:09 20 Oct 21
ઓર્થોદોઁતિક ટ્રીટમેંટ માટે બહુંસારું સમજાવ્યુ dr preety e.

Amit Rathod
12:40 09 Oct 21
Nice experience of clinic. All staff and members are very good at the clinic.my teeth is become more whiten afyer cleaning my teeth

Yash Vyas Vines
05:36 09 Oct 21
સબકા ડેન્ટિસ્ટ - સાથેનો અનુભવ અનોખો ને આનંદદાયક રહ્યો.ડોક્ટર પ્રીતિ madam ખૂબ જ મળતાવડા ને દર્દીને આરામદાયક રીતે સેવા આપે છે. મને દાંત ની treatment માટે ખૂબ ડર લાગતો હતો,એમના ને મિતલબેનના પ્રયાસોથી હું મારો ડર ઓછો કરી શકી.મારી treatment મારે માટે એક યાદગાર અનુભવ રહ્યો..

dipak patel
14:10 28 Sep 21
Best thing in this clinic is friendly doctor and supportive staff, second thing is no blood,no pain and good price and I will definitely suggest this clinic for best experience.

Kaushik Ratnani
12:42 20 Sep 21
I have undergone fillings and cleaning here and they did it as softly as possible. Dr Preety and her staff are the best.

Narahsi ram Devasi
15:02 13 Sep 21
I have undergone RCT AND CROWN at Sabka Dentist Shahibaug . I am very much satisfied with the treatment which was done painlessly and swiftly by Dr.Preety Martin. I am bringing my daughter for dental check up to this clinic very soon and have brought my wife in my last visit. I highly recommend them to everyone.

Dungarsingh Mohansingh Chauhan
13:46 08 Sep 21
Great experience at Shahibaug branch . Staff , doctor all are best. Mittal at reception was a treat to talk with and got great insight from Dr. Preety Martin. I wish i had come here before.

DEEPAK PATEL
08:41 08 Sep 21
The service was great , staff was cooperative..The work done by Dr, priti Martin was awesome,

Kailash Geryani
12:52 06 Sep 21
I had undergone fillings and cleaning in the past and prefer them in present and future. Dr Preety Martin and her team are excellent and I highly recommend them to everyone. 👍👍👍

Anantrao Parker
12:20 04 Sep 21
I would like to take time and thanks the entire team of sabka dentist. I met Dr.preety who helped me understand the hybrid process of braces and aligners and it's time frame . She also helped in my monthly checkup and rescheduled it as per my convenience. Dr. Chinar Patel who's main expert made the process look like very simple and took care of the entire work on my aligners and made sure that I had no issue with it and yes aligners are very good which is helped me to close my teeth gap in a very less time. I was afraid to have laser surgery but Surgeon.hardik Mehta perfectly handed my surgery and it was done in no time without any pain . I thank you all for your work and it was a great experience . I would suggest other people whoever is looking for any kind of dental service or suggestions to please visit sabka dentist. thanku again. 🦷

Jinal Katariya
09:04 27 Aug 21
I got my braces treatment done by dr Chaitali parikh mam, my treatment was I m so much satisfaction withMy treatment not much painful atlast a very much goodTreatment to me 😊Thanks To Dr. chaitali Parikh for the entire treatment

Harshil Patel
12:50 25 Aug 21
I had the most incredible and diligent service by Dr Preety Martin. Doctor made sure that my treatment was regular and I was wearing aligners. She even did my composite fillings to perfection. I highly recommend the Shahibaug branch for aligners treatment. I can easily call them my family dentist as my fathers is currently undergoing his fixed denture treatment here. Thanks for the smile Dr Preety .

Deepak Bherwani
15:21 02 Aug 21
Great Experience! Aligners very well explained by Dr Preety. Check up and all treatment explanations explained very nicely. Highly recommended!

Nikul Chauhan
06:23 15 Jul 21
Sabka dentist is best dental clinic, specially Dr.Dhruv Mehta and Dr.Preety. There consultation was accurate and the surgery was done peacfully without any pain. Satisfied with the results.

Palak Agrawal
14:40 01 Jul 21
Very Good Service Sabka Dentist

Akash Parekh
14:14 30 Jun 21
Pain gone, smile back on face!!Shahibaugh branch of "sabka dentist" is the finest clinic with doctor and supportive staff member.Online appointment availableStaff member reminds you for treatment timings.All Modes of payment available had huge deal with.EMI options availableLarge connection and clinics in all over indiaCovid 19 protocol followed strictly.Hygiene and care both are remarkable.Greet with smile.Various packages available with pocket friendly rates.Braces, routecanal, cleaning, alignment, crowning (ceramic) in short one shelter clinic for all teeth regarding problems.I must admit Dr.Preeti isexcellent and extremely professional in her work.Must ring the bell for smile👍

pratik jayswal
04:38 20 Jun 21
Dr pritiIt's good treatment for my brother

Sharvankumar Malivad
05:20 18 Jun 21
I got my braces treatment done by orthodontist Dr. Chaitali Parikh, I have satisfied with my treatmentIt is very goodI have good smile after treatment .

Naresh Parmar
06:30 09 Jun 21

Mukhtyar Malek
05:05 09 Jun 21
eally really really great the doctor is too friendly my treatment is going too well one of my best decision to had my braces from here must visit!

VANSHIKA BHARATKUMAR GANWANI
13:08 26 May 21
Monthly appointment system is good.Doctors are friendly and best treatment😊Specially Dr chinar.Flexible Timings and best support system.

The staff of the shahibaug branch is very co-operative and very Supportive. Specially Dr.bosky is very good Nature laddie. It was very impressive root-canal treatment done by them.Must visit once in a month.

Aftab vasiwala
19:51 27 Mar 21
I am very happy with my Braces treatment. It was very smooth and quick. I am glad to have consulted orthodontist Dr Chaitali Parikh for my ortho-treatment. Thank you to everyone at Sabka Dentist Shahibaug.

Bhavya Logar
07:18 10 Mar 21
Dr pretty Martin is an excellent dentist

Durga Malviya
07:43 24 Feb 21
Its a very good treatmentAnd very nice service. They trit us like a familyMost important part is they care about youNot for earning monyThanks sabka dentist 👍

Chauhan Manish
06:11 22 Feb 21
Great experience so far. Staff is accommodating and friendly. The prices are also reasonable.

Ravi Kewat
07:03 10 Feb 21
Amazing clinic and dr chaitali parekh the orthodontist is very supportive and good in behavior thank u Sabka Dentist for taking good care of me....

Karishma Jain
06:03 10 Feb 21
A very nice experience with Dr. Chaitali. The whole process was quite smooth and hassle free. Satisfied.

DAKSH CHORDIYA
04:47 10 Feb 21
It was really good experience!Very helpful staff and Dr. Mittal had mentioned everything very briefly related my treatment. She is really experienced and helpful. One special thing I saw in clinic that they are very careful about COVID. At clinic they provided all precautions related to COVID.

pranav jeengar
19:13 27 Jan 21
My experience is so great to visit sabka dentist

Vaghela Vipul
10:51 14 Jan 21
Thank you so much doctor and all staff .I am fully satisfied on my treatment ..once again thank you sabka dentist

Om Prakash
04:25 11 Nov 20
I am fully satisfied with all the treatments done by Dr. Chinar Patel. And it's the best for the cleanliness. I have got the right guidance from the doctor as well. Sabka dentist is the best. Thank you... Really Happy...

During my visit to Sabka Dentist,Shahibaug for a periodical Checkup,I found the attending Dentist to be very cooperative and helpful.I thank the Sabka Dentist.

Rajnarain Maskara
12:20 03 Nov 20
Good service, friendly employees and very clean office and all parameters following of vivid 19 like sanetrize, and other sefty features

GOVIND Prajapati
04:50 29 Oct 20

sahil parmar
02:26 29 Sep 20
I am satisfied for treatment..... And very well treatment.... Thank u for sabka dentist.... And all doctor.... 😎🙏

Divyang Somani
12:06 12 Sep 20

Excellent experience here

Meet Patel
11:22 02 Sep 20
The doctor were friendly and they have guide me a lot about importance of dental care.

chirag dataniya
04:30 14 Aug 20

ugam rajput
06:56 17 Mar 20

Mehul Prajapati
14:31 04 Mar 20

Rocking _ravi
04:53 24 Feb 20
I'm very happy and good behavior of staff

Anita Nili
04:52 24 Feb 20

Mrityunjay Singh
07:59 09 Feb 20
i am satisfied with treatment.goodservices..

Mukesh Dave
14:12 07 Feb 20
Very good doctors and membersCleaning and chekup very good .

Shyam Kumar
13:30 06 Feb 20
Positive atmosphere . Professional approach. Best services and better advise for required treatments.

Harshad Prajapati
05:49 04 Feb 20
I feel my Cleaning Dr.Akshi was very good and my Dental Check-up by Dr Priyanka was great. Both of them treated me very nice and made me feel welcome to be there.All of the staff are caring, professional, and go out of their way to ensure that your experience is a great one!

Priyank Trivedi
06:27 01 Feb 20