Address: 1st, Varad Heights, near Phutka Talav Ganesh Mandir, Somwar Peth, Satara, Maharashtra 415002
Monday – Saturday 11 AM – 8 PM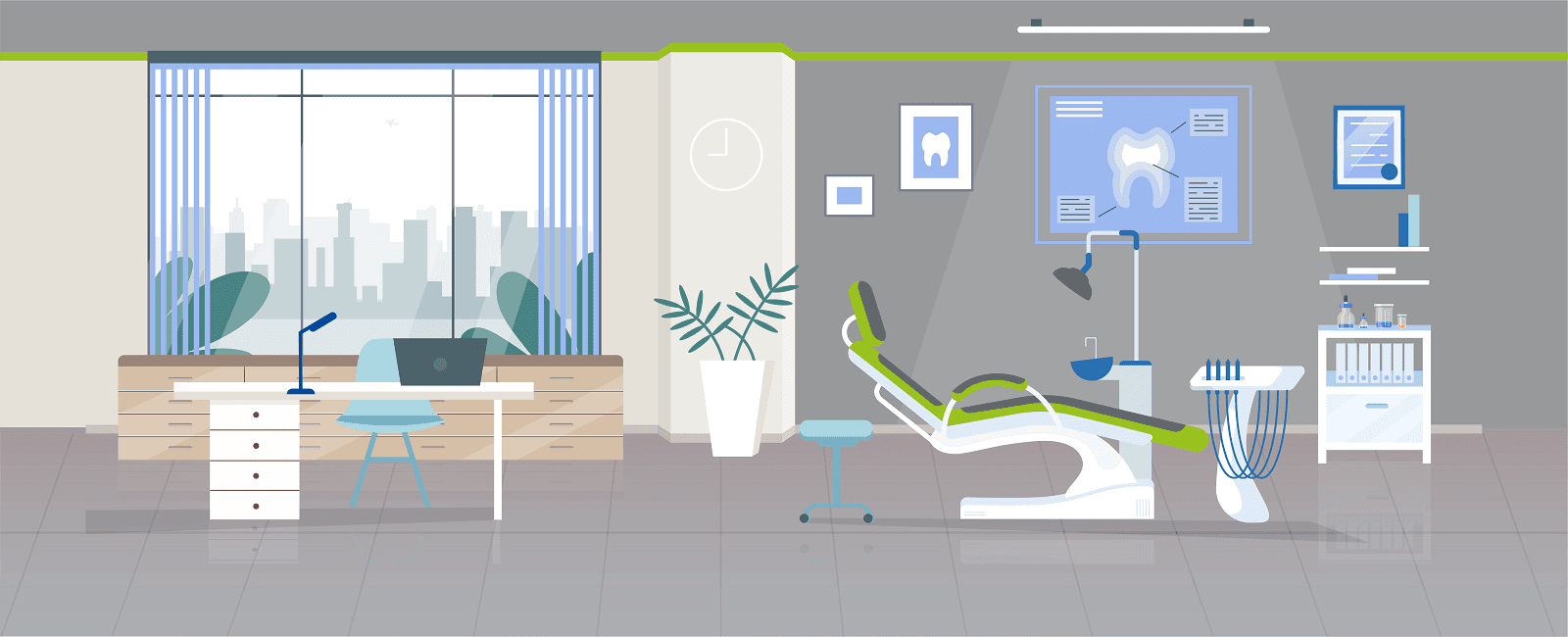 About Sabka Dentist in Somvar Peth, Satara
Has anyone ever told you that your teeth are yellow? Did you feel embarrassed about it? Do you want to get your teeth white? We, at Sabka dentist in Somvar Peth, Satara, offers a wide range of dental services from teeth whitening, teeth cleaning, veneers, dental implants, crowns, bridges, root canals, and orthodontic treatments, etc.
We understand that you want to take care of your teeth, but don't know where to begin? But if you really care about your health, you have to make efforts for it. Fortunately, Sabka dentist has its clinics in major cities namely Mumbai, Pune, Ahmedabad, Surat, and Bangalore.
If you are someone who is looking for a dentist in Somvar Peth, Satara, then your search for the dentist stops at Sabka dentist. Sabka dentist has its dental clinic in Somvar Peth, Satara that provides quality treatment to each patient.
We believe in providing hygienic treatments in our clinics and ensure that patients experience the treatment in a peaceful environment. Our dental clinic in Somvar Peth, Satara uses the latest technologies to provide high-standard treatments.
Dental Treatments provided at Sabka Dentist in Somvar Peth, Satara
General dentistry: In general dentistry, the dentist checks the oral health of people by taking X-rays of their mouths. Accordingly, Dentist makes a report and make a treatment plan and instructions to patients.
Oral and maxillofacial surgery: Sometimes, patients that suffer from serious dental disease require oral surgery. While treating root canal treatment, the dentist performs surgery to remove the infected pulp. Many treatments require surgery to save your mouth like maxillofacial surgery, dental implants, and tooth extractions, etc.
Teeth cleaning:

Our Sabka dentist in Sharanpur Road, Nashik offers teeth cleaning that removes the bacteria from tooth surface and saves your teeth from dental diseases like tooth decay.
Teeth whitening: Are you tired of your stained teeth? Do you want to get rid of it? We provide the best teeth whitening treatment at an affordable price. So that one can have bright and glossy teeth. This treatment lightens the teeth and gives a beautiful smile on your face.
Dental veneers: By applying veneers, patients can repair their fractured and chipped teeth. A thin custom made layer that covers the tooth surface to improve the teeth aesthetics. It is also used to close the gap between the teeth and can change the size & shape of teeth.
Child dentistry:

Our dentist in Sharanpur Road, Nashik is children friendly and treats children nicely and safely. Our pediatricians examine the oral health of children and infants and take early actions before any problem attacks their teeth.
Dental implant: This treatment takes place to replace the missing teeth. The implant screw is placed into the jawbone, and then an abutment fits over the implant screw to hold the crown and screw. This procedure takes time around 3 to 6 months. One can have a single implant or a few implants also. This is one of the best options to replace the missing teeth.
Dental crown: This is used to place over the tooth to restore its size, shape, and function. It improves the appearance of the teeth. It is required for many reasons:

To cover the dental implants
To hold the bridges to fit properly in places.
It covers the discoloration of the tooth.
Also, it is required in root canal treatment to cover the tooth.
Dental bridges: There are many options to replace the missing teeth, dental bridges are one of them. Dental bridges replace the missing teeth with the support of adjacent teeth. The adjacent teeth should be strong enough to hold bridges and place them to their position properly.
Root canal treatment: Are you suffering from toothache, sensitivity, and swelling around jaws? Then you might be suffering from Root canal disease. When an infected pulp inside the root canal spreads to the teeth, then it can cause severe problems to the teeth. To remove this infected pulp and fill inert gutta-percha solution to its replacement, root canal treatment needs to be done.
Orthodontics (Braces): This treatment means to correct the misaligned teeth. We, at Sabka dentist in Sharanpur Road, Nashik, provide a variety of braces that straighten the teeth and jaw alignment. Braces are stuck to the tooth surface to correct the upper and lower jaw to meet properly and reduce the strain on jaw muscles. We offer metal braces, 3M metal braces, plastic braces, and ceramic braces at our clinics.
How to choose a top dentist in Somvar Peth, Satara?
Every person should visit a dentist every six months. This will help the dentist to identify any oral problems before they make any further damage to the teeth. Many people often avoid going to the dentist and later on suffer from serious dental issues. If you are looking for the best dentist in Somvar Peth, Satara, then here are some tips to choose the top dentist:
Find a clinic that is available at your convenience. Many people look out for the clinics that are operating during office hours.
Try to figure out their treatment plans. Are they providing the treatment which you are looking for? What is their price structure?
The dentist should be highly qualified and well equipped with the latest technology to provide superior treatments.
Find the clinic which follows standard protocols.
How they treat patients? Is the staff friendly? Check online reviews of patients for surety.
Make sure that they use their instruments by maintaining proper hygiene.
Many people need emergency treatments. Search for the dentist that can provide treatment during emergencies.
What are the modes of payment used? Are they providing EMI facility to patients? Many people look out for these facilities as they don't need to make the whole payment at one time.
How can Sabka dentist in Somvar Peth, Satara help ?
We, at Sabka dentist in Somvar Peth, Satara, provide free dental checkups and X-rays to patients. Also, we provide affordable treatments with the facility of EMI options at 0% interest with Bajaj Finserv/Capital float/Snapmint EMI network. We strive to match each patient's expectations.
Our team of Sabka dentist follows up with existing patients to ensure that they maintain their oral hygiene by visiting the dentist every 6 months. Our dentist in Somvar Peth, Satara is always ready to accept new patients and try to match their dental needs/requirements.
Tell me more about Sabka Dentist, Somvar Peth, Satara
If you are particular about your dental health care, you need to select the best when it comes to oral checkups and treatments. Sabka Dentist is consistently graded as one of the best dental clinics in Somvar Peth, Satara.
At Sabka Dentist, people not just receive top class treatment for their tooth troubles, but will also get to enjoy among the best in-clinic patient experience across India. Irrespective of the background or career of an individual, we make sure that all of our patients feel at ease and face absolutely no troubles when approaching or getting their dental issues across to our dental surgeons.
We are one of the top dental clinic chains in Somvar Peth, Satara and have a legacy that is unparalleled by any other dental clinic in Somvar Peth, Satara, India. Our dentists are undoubtedly some of the best dentists in Somvar Peth, Satara.
Sabka Dentist often makes it to the list of best dental hospitals in Somvar Peth, Satara, owing to our amazing team of dental experts and surgeons, and advanced facilities within our dental clinics. Sabka Dentist was launched way back in October 2010, with a single facility in Vile Parle.
Today, we have grown to around more than 100 clinics in Mumbai, Pune, Ahmedabad, Surat, Bangalore, Navi Mumbai, Thane. Our team at Sabka Dentist works to encourage better dental health and aid men, women and children to truly feel and look good, and proudly carry their smiles.
No wonder, resulting from our team's determination and vision to help spread smiles across the world, we have consistently managed to make it on the list of top dental hospitals in Somvar Peth, Satara.
Hence, the next time you plan to visit a 'teeth hospital in Somvar Peth, Satara, we should be at the top of your list of dental hospitals in Somvar Peth, Satara. Consider us your own 'Apna Dentist'; our dentists are undoubtedly some of the best dentists in Somvar Peth, Satara, and we will help you with your oral concerns so that you can continue to spread joy and happiness across with your enchanting smile.