Dental Clinic in Paldi Ahmedabad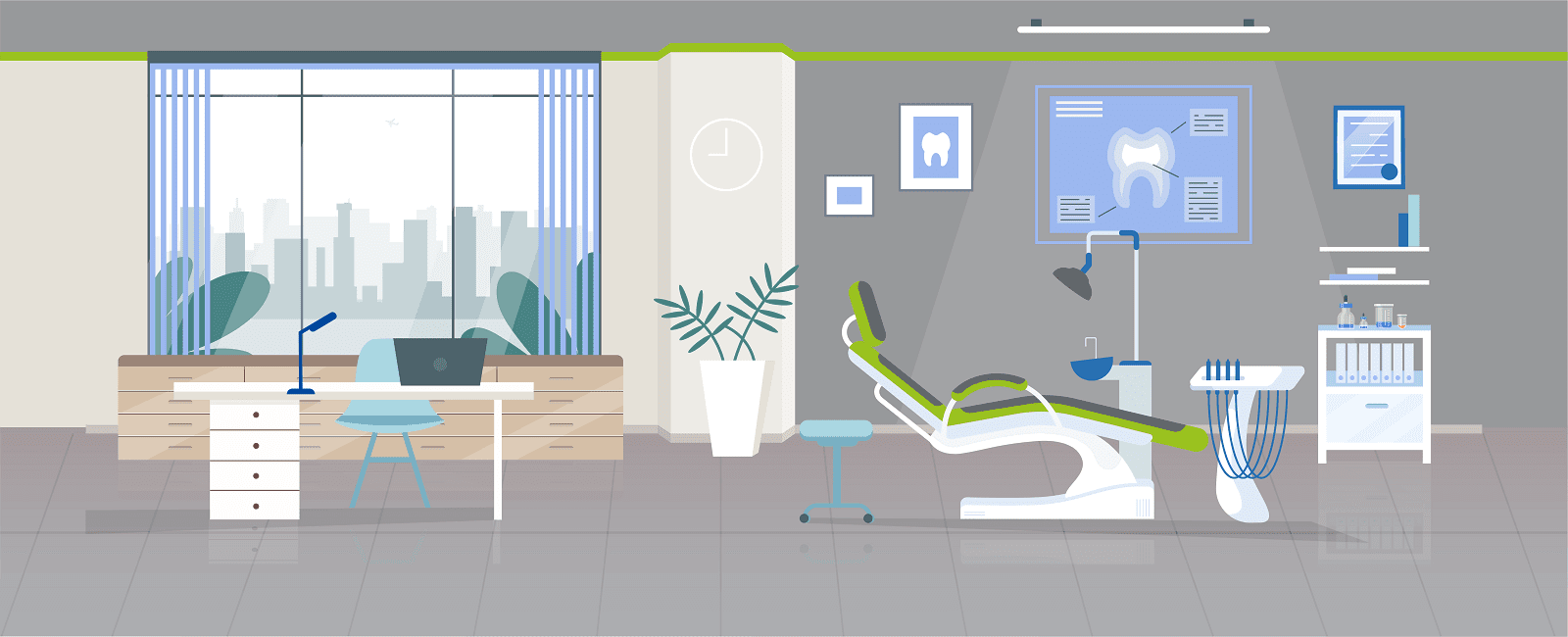 About Sabka Dentist in Ahmedabad Paldi
When you smile or talk, the very first thing people notice is your teeth. Your white teeth can make a good impression to the people you meet. But when you have stained or yellow teeth, then it can cause embarrassment amongst people.
So are you waiting for someone to make you feel embarrassed to talk about your yellow teeth? No right!
We, at Sabka dentist in Ahmedabad Paldi, provide teeth whitening treatment to lighten your teeth and get rid of yellow teeth. Many people suffer from serious dental issues, our dentist in Ahmedabad Paldi, provide all kinds of treatment to save you from such dental problems.
Our dentists in Ahmedabad Paldi, are always ready to accept new challenges and try their level best to provide superior treatments. They always want that each patient leaves the clinic with a happy and cheerful smile.
But, every person should follow a daily dental routine to maintain their oral hygiene. Everybody should brush their teeth twice a day and visit the clinic every six months. Also, make sure to avoid such food and beverages that host such dental problems.
So, visit our dental clinic in Ahmedabad Paldi, and get your solution to all your dental problems.
Dental treatment provided at Sabka dentist in Ahmedabad Paldi
General dentistry: We, at Sabka dentist in Ahmedabad Paldi, take digital X-rays of people and evaluate the oral diseases accordingly. We have RVG (RadioVisioGraphy) to take digital radiographs of our patients. Our general dentist examines the oral problem and gives additional instructions to patients. They take early actions to prevent teeth from further damage.
Teeth cleaning, scaling, and polishing:

The process of Teeth cleaning usually takes hardly 30 mins to an hour depending on the patient's mouth's condition. This short period of time will save your teeth from serious dental problems. We, at Sabkadentist in Paldi offer teeth cleaning treatment to remove such plaque and tartar from the tooth surfaces and make your teeth strong and healthy. Ultrasonic scaling is used to blast away the bacteria around the teeth and gums to clean and save teeth from such bacteria.
Teeth whitening: This requires to lighten and brighten the stained teeth and give a beautiful smile on faces. We offer teeth whitening treatment to provide you bright and glossy teeth that make your face glow. We offer this treatment at a very effective price.
Smile makeover: To make a beautiful smile on your face is what we aim to achieve. Veneers are used to improve the appearance of the teeth. It is a thin layer that covers the teeth surfaces to provide an aesthetic look to your teeth. It repairs the broken and chipped teeth to make the whole teeth again. It can change the size, shape, and color of the teeth.
Dental implants:

One should replace missing teeth as soon as possible. Otherwise, it can allow the other teeth to move from their place. The implants is the best procedure to replace the missing teeth with the best artificial teeth which resemble natural teeth. This procedure takes about 3 to 6 months. Firstly, the implant screw is inserted into the jawbone and then abutment is placed over the implant screw. Then finally the crown sits on the top of an abutment to replace the missing teeth.
Oral surgery: Our dentist in Ahmedabad, Paldi, are highly qualified and experienced to perform such surgeries. Oral surgery takes place in various dental treatments like dental implants, root canal treatment, and tooth extractions, etc.
Root canal treatment: The infected pulp inside the root canal needs to be removed as soon as possible. Otherwise, the dead pulp spreads to the teeth causing damage to the teeth. This treatment removes the diseased pulp from the nerve and fills rubber-like material (gutta-percha) to its replacement.
Orthodontics: Dentists more often suggest for orthodontic treatment because it corrects the alignment of teeth and make teeth and gums healthy. Our dentist suggest going for braces when such crooked or crowded teeth need braces to align them properly and shift them to their proper position. We, at Sabka dentist in Ahmedabad Paldi, provides a variety of braces like metal, 3M metal, and ceramic, etc.
Cavity filling: Cavities are very harmful to the teeth. Our dentists use composite resin material to fill in the decayed part of the tooth.
Why choose Sabka dentist in Ahmedabad Paldi?
We, at Sabka dentist in Ahmedabad Paldi provide patients with exceptional dental services and make the experience of dentistry different. Our dentist in Ahmedabad Paldi are always greeting our patients with friendly behavior and gives them a safe treatment.
Also they are well experienced in using technologies to provide easy treatment to patients. With affordable prices of treatment, we try to reach people and make them aware about dental care.
Sabka dentist in Paldi has the facility of EMIs option at 0% interest. So that one can easily make payment in installments. Also when it comes to infrastructure, Sabka dentist in Paldi has the best ambience to serve treatment in a soothing environment.
Our friendly staff and experts always take care to maintain hygiene in the dental clinic. Our team of sabka dentist follows up with our existing patients to ensure each patient maintain their oral hygiene.
We, at Sabka dentist in Ahmedabad Paldi, welcome you to our clinic to experience the best dental treatment.
How can Sabka dentist in Ahmedabad Paldi help?
Our dentists in Ahmedabad Paldi Area aim at providing good oral health, with the goal of preventing and controlling dental diseases through organized efforts. Checkups & X-ray are provided at free of cost.
We provide superior dental treatment under one roof. Also, our team follows – up with patients to ensure that they come for regular dental check-ups every 6 months and maintain their oral hygiene.
As a result, constant efforts to provide exceptional dental services to the patients has made them earn the title of being among the best dental clinics in Ahmedabad Paldi.
Tell me more about Sabka Dentist, Paldi
If you are one of those individuals who are particular about your dental hygiene, you must pick the best when it involves oral checkups and treatments. Sabka Dentist is consistently graded as among the best dental clinics in Paldi, Ahmedabad.
At Sabka Dentist, people not just receive first-class treatment for their dental concerns, but also get to enjoy among the best in-clinic patient experiences across India.
Regardless of the background or career of an individual, we make sure that all our patients feel at ease and experience no concerns when approaching or getting their dental issues across to our dentists.
We are one of the top dental clinic chains in Paldi, Ahmedabad, and have a legacy which is unrivalled by any other dental clinic in Paldi, Ahmedabad, India. Our dentists are some of the best dentists in Paldi, Ahmedabad.
Sabka Dentist very often makes it to the list of best dental hospitals in Paldi, Ahmedabad, owing to our great team of dental experts and surgeons, and cutting edge facilities within our dental clinics.
Sabka Dentist was started way back in October 2010, with a single facility in Vile Parle. Currently, we have grown to around more than a 100 clinics in Mumbai, Pune, Ahmedabad, Surat, Bangalore, Navi Mumbai, Thane.
Our team works to encourage better dental health and aid men, women and children to really feel and look good, and proudly carry their smiles. No wonder, resulting from our team's devotion and vision to help spread smiles across the world, we have consistently managed to get to the list of top dental hospitals in Paldi, Ahmedabad.
Hence, the next time you plan to visit a 'teeth hospital in Paldi', Ahmedabad, we should be at the top of your list of dental hospitals in Paldi, Ahmedabad. Consider us your own 'Apna Dentist'; our dentists are some of the best dentists in Paldi, Ahmedabad, and we can help you with your tooth problems so that you can always spread happiness across with your wonderful smile.
Extremely friendly staff with exceptional customer service, affordable costs for clean up services,I am happy and satisfied with the service provided here, Dr.Meghna treated me well, thank you team Sabka Dentist Paldi..

Mohammad Pathan
08:40 19 May 22
Doctor was calm and guided me proper way like i was misguided by other doctor.Ultimately very nice experience it was

foram shah
11:53 10 May 22
Qualitative and convincing counselling and a appropriate guidance regarding the services.

Rananjay Singh
08:52 30 Apr 22
Superb....Was facing teeth issues so went there for teeth cleaning and unexpected way experienced painless treatment as well as with light atmosphere (u can't feel hospital wali feeling)...No offence ; eyes of receptionist was awesome...!!!!

PALAK SUPERMARKET
16:10 06 Mar 22
Very nice atmosphere, doctor makes us pretty comfortable, overall I had good experience

Vivaan Mulani
05:01 28 Feb 22
I m under dental treatment since last five years and found my treatment very excellent and satisfactory. The staff of the clinic are very courteous. Generous. And very co- operative. I m gg rateful for their kindness and treatment rendered to me. I recomment strongly to all cocncerns having any dental problem .

Suresh Dhanwani
06:30 12 Feb 22
Very co-ordinate and give proper guidance.

kumarpal vora
10:15 03 Feb 22
Well scaling by the docter well behaved and satisfied

Shaikh Mohd Jamal
12:29 28 Jan 22
I got my root canal and zirconia cap from sabka dentist paldi.. didn't experience any pain.. thank you Dr akshi!!

Ramesh Vaghela
09:33 01 Jan 22
Doctors behaviour is very friendly and thus during entire 30 min of cleaning I feel very comfortable. I recommend if any one searching for Dental Clinic please visit Sab ka Dentist Paldi Ahmedabad.Thank youShivang Soni

shivang kamodia
14:07 21 Dec 21
Good experience. First time visit. Clean and Hygienic clinic. Doctor's behaviour is polite and explains the treatment very well and satisfactorily. Affordable fees for treatment.

M. F. Shaikh
16:43 11 Dec 21
Excellent service nd dr.nature is very humbled and polite.

tamnna memon
09:47 11 Dec 21
So happy with the service! I can't wait to go back for my cleaning again. My teeth feel so cleaned, the office was so nice organized and very clean, they were also so nice and professional

Romil shah
15:04 10 Dec 21
The process of cleaning was so smoothly done ... thanks for it and making me so comfortable with it and explaining all to me.. I am really happy 😊. Thanks to sabra dentist 😁.

Khushboo Makwana
07:53 08 Dec 21
The Clinic is well maintained and hygienic. Dr's experience is much better than other doctors. Given good treatment.

Pooja Parikh
16:03 17 Nov 21
It is Good Place to Teath Check up..

RAHUL THAKKAR
11:27 16 Nov 21
Good hygiene, behaviour of staff. Satisfied patient. Dr Akshi explains genuine facts softly n kindly. With good knowledge and as per need of pt. Will definitely recommend 👍👍

Vd Dolly S Solanki
08:56 15 Nov 21

Sweta patel
12:04 10 Nov 21
love the service had an amazing experience with the sabka dentist and specially akshi ma'am she is so kind and understanding ❤️

Muskaan Shaikh
13:36 01 Nov 21

Akshay Zala
06:50 01 Nov 21
Good service, doctor and staff are very co-operative

Karunesh Pandey
07:49 29 Oct 21

Kaif Shaikh
09:55 27 Oct 21
Excellent service.Very polite and absolutely helpful .Very reasonable prices and most importantly the dentists were far better than other places I have been.Dr.Akshi is very polite and will address every concern with utmost care .I did My teeth cleaning with 4 teeth filling and cavity removal from teeth and it was Very good.I am very much satisfied with their services and prices.Most important, the very next 2 days they called me to see if i am facing any problem and that was just awesome.Never came across such services from any Dental services. KEEP UP THE GREAT WORK

souvik mukherjee
13:34 26 Oct 21
It was a very pleasant experience at the clinic. We were made to understand the details of all the procedures in depth.Experience with Dr. AKSHI WAS pleasant, cordial and comfortable.

heena kewalramani
06:56 16 Oct 21

Ankit Gupta
12:51 14 Oct 21
I'm very happy with sab ka dentistDr.akshi & Dr.safa it's very good and experience doctor ❤️❤️

Krupa joshi
14:04 13 Oct 21
The Ortho Treatment has been completed without any pain. All Thanks to the team of Sabka Dentist Paldi Dr.Chinar Dr.Ruchi, Dr.Akshi, & Dr.Safa.One must visit for their ortho treatment as well as anyother treatment. Has an cooperative staff & team of intelligent doctors.Thanks,Dev Soni

I like the this hospital because treatment it's too good and dentist behaviour to patient is normally

Rudra Chauhan 2 c
13:07 18 Sep 21
I am satisfied for my teeth checkup. Dr. giving me advice. To save my teeth. I willl visit again in short time. Thanking you for your service.

Nadir Wadhvania
16:08 14 Sep 21

Mo.Sohran Shaikh
13:11 31 Aug 21
Best treatment I'm Compart

Kaushal Kishor
05:21 17 Aug 21
I told many doctors but did not get any satisfaction, later I found sab ka dentist , where I found trustworthy doctors And satisfaction, now I am very happy about my treatment. Thank you so much to sab ka dentist and all doctors.

talha pathan
13:25 08 Aug 21
Very good consultanting...doctor and staff are also very supportive and we'll behaved.

Sabrina Qureshi
17:04 02 Aug 21
Good consulting and help me to get details and solution .. it was nice

darshan soni
08:55 29 Jul 21
Yes very very nice service and all sattf good so I am happy

Pintu Patel
14:08 28 Jul 21

patel hamza
06:06 26 Jul 21
there is good treatment and good information share and good Dr communication with patient

milan darji
11:05 22 Jul 21
It was a great experience and good doctors team

SATVA ENTERPRISE 1
12:33 17 Jul 21
It was nice experience . I like to visit next time at the clinic.

Parth Bhatt
05:35 17 Jul 21

Rafiq rafiq.99099
13:18 16 Jul 21
Very nice and good hospitality with customers.

NAMBISSAN N. PM
18:15 05 Jul 21

Ritik Chunara
12:03 02 Jul 21
Good service and nice nature of all staff

ASHISH VALA
12:43 01 Jul 21
I am happy smoothly cleaning the teeth and I hope next time regains visit.

dinesh gaikwad
13:49 25 Jun 21
Best treatment and nice behaviour!

Pravin Khuman
13:46 22 Jun 21
We have goen for my wife for consultation. And found service satisfactory. Still.not done for any treatment will post after doing treatment. Good heigen and proper covid guidelines maintain.

dev Pradhyman shah
09:43 18 Jun 21
My first time visit to a dentist and I could say that the doctors at this clinic are very professional. They clear all my doubts regarding the treatment and also they supported me even after the treatment was done. Though I came here for teeth alignment here from 400km and I could say that it's totally worth it.Even sometimes I call the doctors even at night and happily recieved my call and talks in a way that we don't feel like we have disturbed them.I recommend everyone to go for this place for all your dental related problems.

akshay bakliwal
04:55 18 Jun 21
Good experienceNice natural of doctors

Shah Dhwani
13:38 17 Jun 21
Good experience..... Well explained abt the treatment..shud go fr it

Pinal Joshi
11:26 17 Jun 21
Service n treatment is excellent.Approach is very goodTimely asking for treatment doneOverall excellent

DM SOLANKI
05:29 14 Jun 21

Devil Solanki
08:14 11 Jun 21
Dr here are were polite and helpful loved the experience 😊

Tasneem Unwala
06:18 10 Jun 21
Good service and explain comfortably everythingI like itI thing all we are try one time in our life

Chirag Parmar
10:16 04 Jun 21
Nice all staff and Dr is best informThanks sabka dentist

Narendra Parghi
13:57 01 Jun 21
Good place nd good service by staff..

Kinjal kapasi
12:03 01 Jun 21

Nilam Nilam
10:13 01 Jun 21

sohil jethva
05:47 01 Jun 21

Parmar Bhavna
14:20 29 May 21
Achha Experience & Good service

Hiral Parmar
14:19 29 May 21
Splendid and satisfactory service. Must visit this place when it's required.

Akhai Imran
08:55 28 May 21
Very cooperative staff and excellent service

chirag mehta
06:00 28 May 21

Sajid Shaikh
12:23 20 May 21

HARI BHARVAD
07:43 20 May 21

VINAY NAGVADIYA
07:25 19 May 21

Gohil Shaktisinh
07:02 19 May 21
Dr akshi was so nice...She is very caring .

Arpit Shah
13:54 15 May 21

Kamleshbhai Shah
06:54 10 May 21

DANISH MMD
13:02 08 May 21

Noman Cyclewala
06:03 08 May 21
Its really nice how they explain everything about the problem

ARTBEAT STUDIO
12:33 07 May 21

Usman khan Pathan
06:45 07 May 21

Pratika Patel
05:44 30 Apr 21
The doctors and staff are courteous, treatment is explained in detail and clinic maintains utmost precautions in times of covid....overall a good experience!

Safa Moriswala
18:05 29 Apr 21
It's nice and satisfactory dental hospital good to visit

Swaminarayan Jewellers
13:40 24 Apr 21

Fajle Rabbi
11:57 24 Apr 21

Yasar Malik
11:55 24 Apr 21
Best treatment in All over in AhmedabadI have best treatment with sabka dentist paldi

Rathod Chirag
06:22 24 Apr 21
The doctors were cooperative

Ayushi Goyal
07:56 23 Apr 21
Nice tritmentRootcanal tritment special ist

arif bhai vora
12:13 21 Apr 21
Good treatment of root canal. Painless..

Jinal Chauhan
13:23 20 Apr 21