Address: 3rd Floor, Unit No. 310 & 311, Piccaso Plaza, Kondhwa Rd, above Jyoti Restaurant, Kurd, Pune, Maharashtra 411048.
Monday – Saturday 11 AM – 8 PM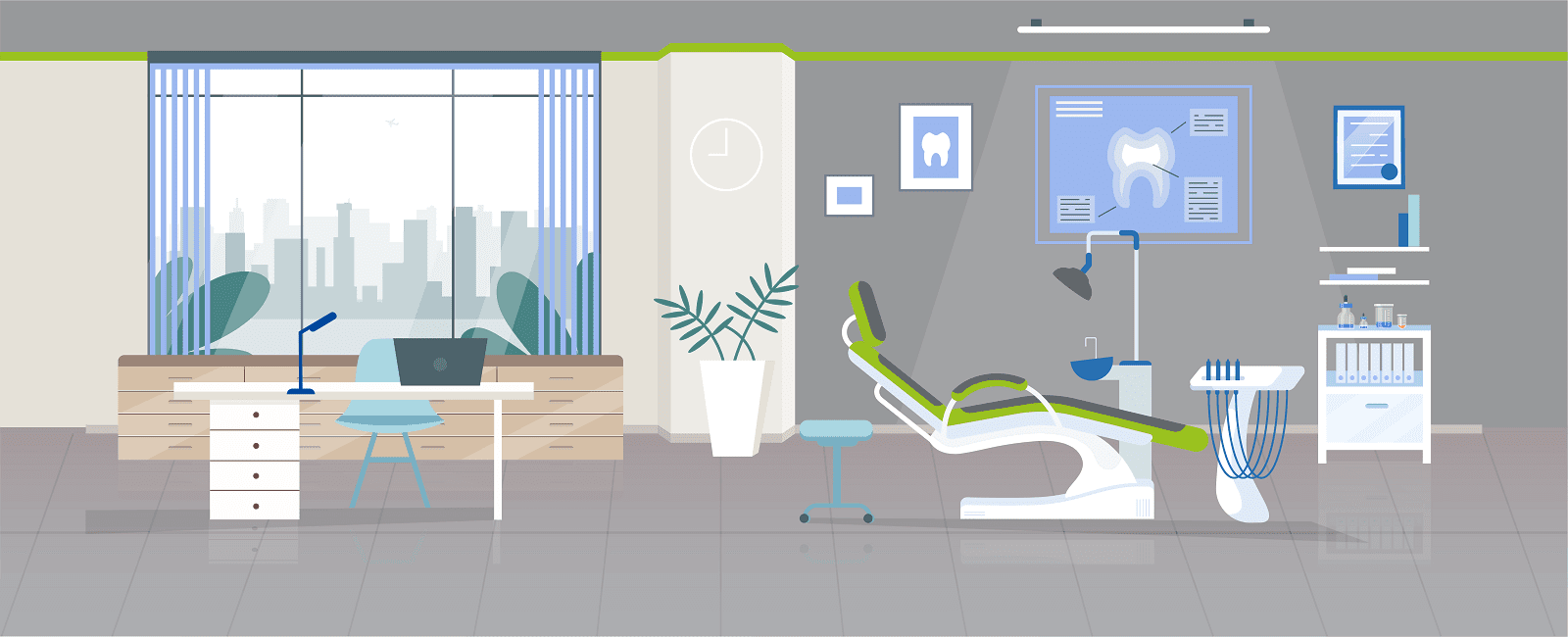 It is a great experience for me ! By visiting there I have knowed that the speciality of the doctors over there and the staf also provides a good behaviour 👌👌.

Somnath Ingale
07:01 01 Mar 21
Services of sabka dentist are very good and accurate. The doctor at branch was so polite, cooperative and did all the treatment very smoothly. All the concepts were explained prior to operation. I would recommend this highly for everyone to handle any dental treatment.

Ajinkya Shirke
05:06 03 Jan 21
Very kind and understanding service

Masooma Hammadi
13:46 29 Dec 20
सबका डेंटिस्ट एक आदर्श क्लीनिक है जो ख़ुशमिज़ाज़ स्टाफ के साथ बेहतरीन सेवाएं देने के लिये जाना जा रहा है. ईश्वर ऐसी संस्था को अमरत्व प्रदान करे.

Rajeev Tiwari
13:32 27 Nov 20
Most Professional DentistsAnd superb service with prior appointments and timely service.Done RCT 2 years ago and visited again for new treatmentPrice are affordableNo hidden chargesFree check up and consultationSecured dataBajaj Finserve EMI availableICICI Credit card cash back offer and safest place in pandemicThank you Dr.Thank you Sabka Dentist

Reach Sachin
09:49 17 Nov 20
Experience of subkadentist is very nice Dr also(Dr Danish virani) is very good. Staff is also good. It takes less time for me & I feel very good. Visit subkadentist kondhwa thank you.

Shubha Shetty
17:09 02 Nov 20
Humane service by expert professionals at better than competition rates

Nishanth Kulurkar
09:43 02 Nov 20
My experience at kondhwa branch with Dr.Bansi was very good.. Very cooperative and efficient dentist..

Chetan Gandhi
19:26 22 Oct 20
Experienced doctorsGood treatmentI'm happy with the treatment

Maseera Shaikh
18:09 28 Jul 20

Sanket Gaikwad
07:47 12 Mar 20
Very nicely handled an aged women by Dr. Isha.

Saira Shaikh
18:18 01 Mar 20
Friendly dockers nicely explained good team.

Deepak Ahir
13:48 27 Feb 20
I'm very thankful Dr Isha n all staff giving me good service. All staff are good n experienced

shilpa Payal
18:45 22 Feb 20

Raj Enterprises
06:19 11 Feb 20

Vaseem shaikh
14:18 07 Feb 20
It was nice experience,qualified doc with the good hospitality

shrikrishna shriram
13:39 29 Jan 20
A great place of hospitality follow up and latest technology

girish mali
07:14 25 Jan 20
I have been visiting sabka dentist since last five years now for self and family treatments. Doctors are best and quality is their on priority also staff is polite and time convinance....keep it up.

Saber Syed
15:28 24 Jan 20
The doctor was very knowledgeable and gave accurate information. She did not make us nervous or exaggerate the problems. Dr. Rini Aurora helped us understand the complete line of treatment. Thanks to everyone at the clinic for their help.

Anagha Ahire
08:09 22 Jan 20

Taha Patwala
11:40 21 Jan 20
I had done Implant - Surgery, I am satisfied with the treatment which they have provided. Doctors were very helpful. I would like to recommend Sabka Dentist.

It was great experience. Good staff

shaji shaikh
15:14 15 Jan 20
Good experience and experienced doctors

Dhanashree Jain
17:08 11 Jan 20
Thank you for your consultation.the best clinic in pune.

bharath reddy
12:06 09 Jan 20
The docters are very good and frindly . I like the sabka dentis👍👍👍👍👍☺☺☺

828 Humera Shaikh
09:45 09 Jan 20

Mahesh Bramhadande
15:09 04 Jan 20
Very carefully interaction

tushar borawake
13:28 04 Jan 20
Proper consultantation provided for all queries.

Aryan Londhe
07:18 04 Jan 20
Sugest good things for helthy teeth.

Suresh Kolekar
14:58 26 Dec 19

KANIFNATH BHAGWAT
14:07 26 Dec 19

Vasant Hemmadi
08:09 26 Dec 19
Experienced Doctor, Clean Facility, within Budget.


Aniket Bhujbal
08:06 27 Nov 19
Nice and co ordinating staff

Haroon Shaikh
13:38 22 Nov 19
Really great and pocket friendly service. Good value for money. Quick and efficient job done. Would definitely recommend.

Parikshit Koya
14:11 19 Nov 19
Good service and well mannered staff. Only thing negative is that they are unprofessional about time. If appointment is given then the time should be respected.

vishwas shah
11:57 27 Oct 19

Shak vTEST
14:41 25 Oct 19

Nikhil Waghmare
11:06 21 Oct 19
Professional doctor & a better staff with better treatment.

Simrah Khan
14:42 06 Oct 19
Doctor is very good in nature and very much cooperative, this clinic is free for Regular checkupc and consultancy. Available for each and everyone and treatment charges are very competitive and cheap

Ankit Pandey
09:29 01 Oct 19
Good service easy doctors available in short time of span easy to book a appoitment. Works fine can try it

Mayur Idnani
07:07 28 Sep 19
Superb experience all over as their staff is helpful also. Appointment was on time and very easily task completed. Referring other too for their tooth problems.RegardsIshaq

Ishaq Adenwala
09:13 27 Sep 19
Sabka dentist gives the best dental treatment. From my own personal experience, I had misaligned teeth and after treatment, it has solved to a great extent. Best services for patients at the scheduled appointment.

neha george
13:02 24 Sep 19
Good, Quick and reasonable service, Thank you

Shamal Kolape
12:23 24 Sep 19
It's a good clinic and the staff are very helpful

Anish Ghosh
08:29 21 Sep 19

komal gaikwad
08:29 21 Sep 19
Service is good and reasonable

Shailesh Kumar
08:22 21 Sep 19
Nice experience.....Friendly environment...

lakshmi chauhan
07:17 21 Sep 19

Raju George
14:16 20 Sep 19

Samairah Memon
13:41 20 Sep 19

Rammilan Vishwkarma
10:32 20 Sep 19
Very nice experience i recommend to all to visit atleast once

Mohit Dadheech
10:27 20 Sep 19
It's the best of dental clinics I have ever visited.. The stuffs are quite interesting and I must say that the receptionist is very very helpful..

UNIVERSE OF HYPOTHESIS
09:09 20 Sep 19
Good professional doctor and staff

Shahbaz Shaikh
14:12 19 Sep 19

ROYAL ZONE
08:21 19 Sep 19
Very good clinic.I am visited at Kondhwa branch.Above jyoti hotel.They also run a 100 rs scheme for cleaning and polishing.Also they suggest a remedy if any problems in your teeth.Visit if u have any problems with teeth.

Salman Maniyar
08:09 19 Sep 19
Professional doctor and good knowledge about there field.

sandeep yadav
11:17 13 Sep 19

Ritesh sharma
07:14 07 Sep 19
Professional Doctor, good staff, overall very nice experience

Imran Immi
11:49 05 Sep 19

Lakkshmikant S. Oza
07:51 05 Sep 19
The service was good and the clinic is neat and clean.

Satish Shetty
14:07 04 Sep 19

Shivani Srivastava
09:58 30 Aug 19
Nice one.... Friendly Doctors with excellent Knowledge

Yogesh Jadhav
19:58 27 Aug 19
Good and cooperative staff.overall satisfied service.

asma inamdar
15:18 21 Aug 19
Dr. Rini , at Sabka Dentist. - Very happy with the services received, had visited her for teeth cleaning along with my mother. We both are glad to have this done by her. Wishing Goodluck to her and the Sabka Dentist team.

Nishant Bhange
11:18 06 Aug 19
Totally happy and satisfied with my treatment, Dr. Bansi is so nice and the staff service is superb..👍😁

Rachita Singh Prajapati
14:39 20 Jul 19
Hi, I'm Sapna Advani,This is for Dr. BANSI and her team at Sabka Dentist. - Extremely happy with the services received, glad to get the treatment done by her. Dr. BANSI is really very sweet and soft spoken. Wishing her and the Sabka Dentist team luck 🤞

suhane sapne
09:58 13 Jun 19

The dentist is punctual and skilled and the staff is polite.

27Med Muskan Khan
06:45 25 May 19
I found the service provided really helpful and prompt....

Medhini_129
17:52 24 May 19
This is for Dr. Rini Arora, at Sabka Dentist. - Extremely happy with the services received, had visited her for teeth cleaning along with my wife. We both are glad to have this done by her. Wishing her and the Sabka Dentist team luck.From Hamza & Insiyah Chhatrisa

Mydentist Kondhwa
10:12 08 Dec 18
Finally it's done..feeling happy and smiling 😁😁😁.It is always a pleasure to visit with Dr. Rini Arora nd Team( Ms.Rukshana,Ms Aasma 🤔🤔)She tries to keep everyone attend all day long ,either busy schedule and she does excellent work. Ms Rini is very compassionate and understanding and tries to stay on the cutting edge of technology.I WOULD RECOMMEND to anyone Nd everyone to Dr. Rini Nd her team.I hv had some traumatic dentist experience in my life and now I no longer fear going to the such as trained dentists..keep it up Dr.Rini and team..😊😊😊 — at Sabka dentist (3rd Floor, Unit No. 310 & 311, Piccaso Plaza, Above Jyoti Restaurant, Kondhwa Road, Kurd, Pune, Maharashtra)

Jagdish Chand
11:35 11 Oct 18
Very nice and supportive staff

Project By Kiran
07:24 25 Oct 17

samina sadaf
12:10 12 Oct 17

Murtuza Mani
14:00 19 Aug 17
I found the service and treatment quite prompt and good.

Aakash Sinha
12:23 07 Jul 17
One of the best dental care in Pune.Cost effectivePersonal assistanceAppointment as per our convenienceBest treatment

Remmy Khan
09:02 13 Apr 17