Clove oil and dental health
Every individual needs to maintain good dental health. Having teeth last long makes it easier to eat all kinds of foods easily into your old age and also keeps your overall health in good shape.
However, a huge population commonly face dental issues like toothache, tooth decay and bleeding gums and often ignore it until it is highly symptomatic. Toothache can be very painful and is a concern that needs to be addressed asap with a qualified dentist.
However, there are a few natural remedies tried and tested for over decades which could be used at home in case of emergency until dental care is available.
Clove oil is one such home remedy that has been used in the Indian and Chinese medicine therapy to treat teeth related issues mainly tooth ache. Its reference can be found in the Ayurveda as well.
Hence we won't be surprised to see toothpastes and other oral care products boasting about clove oil as one of its ingredients. An Indian household will always have a box of cloves along with other spices. clove is a handy medicament available within the kitchen of our homes.
Quite fairly, clove oil can be used for dental pain relief as it has anti inflammatory, anti bacterial, antifungal and anaesthetic properties. Clove oil contains eugenol ,which is the primary component that renders clove, its medicinal properties.
Eugenol is also a major ingredient in of the dressings the dentist uses very frequently at their clinics for root canal therapy , gum and abscess related issues.
A few benefits of using clove/clove oil
Provides temporary relief from toothache The eugenol ingredient present in the clove has anti-inflammatory properties that can help the ailing tooth
Clove has natural ingredients that can numb the part of the skin that are in close contact with the teeth.
Due to its antibacterial and antifungal properties it is widely used in toothpaste preparations.
How to use clove/clove oil
 Simply take a clove and bite on the aching tooth for some temporary pain relief. One could also use a dash of clove oil dipped in cotton ball and place it on the affected tooth to experience instant relief, also it can be applied to the gums.
Judicious use of clove or clove oil could greatly benefit one from minor tooth ailments at home. However, care must be taken to apply only minimal amounts of clove oil as it has mild side effects as explained below.

If used in excess and for a long period of time , clove and clove oil could cause damage to the surrounding gums and other oral tissues as the chemical could cause irritation and sting the oral tissues as they are very thin and sensitive use of clove or clove oil in children is not recommended and if done should be strictly supervised
Use of clove oil in Dry Socket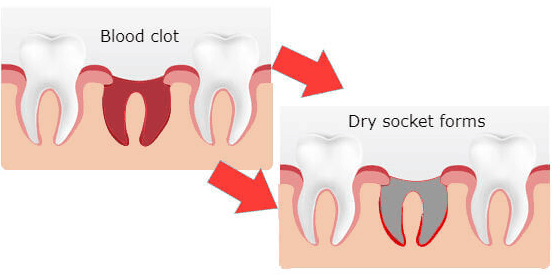 Sometimes after removal of the tooth, the area of empty socket could get infected due to removal of the healing clot and cause immense pain. This condition is called dry socket. A simple home remedy is application of two drops of clove oil for seeking temporary relief in the infected area would help in pain relief .
A simple method is to first remove any food debris accumulated in the infected area, then rinse the mouth with salt water properly, and then apply the clove oil in the infected area.
Although one has to be cautious over usage of clove oil as it could cause necrosis of tissues.
Use of clove oil in tooth ache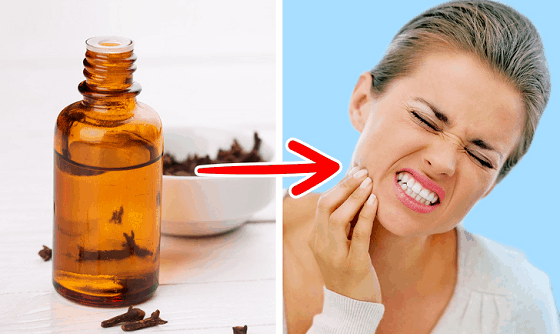 Toothaches are painful and the intensity of the pain can vary from person to person. Here, the application of the clove oil is a simple home remedy in providing temporary relief over the pain. Many of the researchers agree that the people who use eugenol based toothpaste suffer from lesser toothache, inflammation, and other tooth-related problems.

So in case of an emergency ,if you can't visit the dentist immediately , clove oil can be used locally in the affected area along with some over the counter pain killer drugs.
Use of clove oil in Gum disease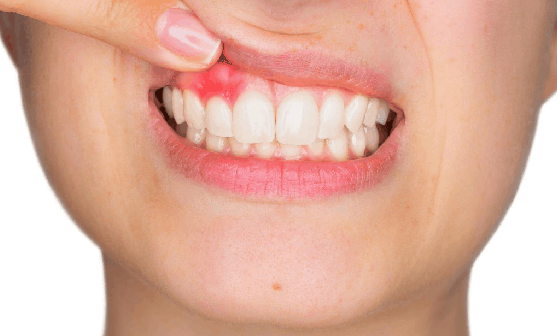 Gum disease is a common dental problem that needs to be addressed sooner before it causes more trouble. Gingivitis and Periodontitis are common problems related to gum disease. Visiting the dentist in the earlier stage of gum disease is the first choice to treat the problem.
However, if you cannot visit the dentist due to some reason, then the application of the clove oil could prove helpful in a few cases as it has antibacterial properties and helps in warding off the bad bacteria.

Clove oil based oral products also help in fending off bad breath due to its antibacterial properties
As we see clove keeps up with the idiom 'good things come in small packages'
Have a Clovely day !!!
Expert opinion
Dr. Reena Waghela Dental Director of Sabka dentist says "remember,a visit to dentist is always recommended than using home remedies.use clove oil at home judiciously and carefully.always reach out to a dentist as a first preference to treat any dental issue."
Frequently Asked Questions
Is clove oil safe to use for a toothache?
Clove Oil is a home remedy used for treating teeth for a long time. Used correctly and in a small amount can give relief from teeth pain. It is a safe method to get short term relief but visiting a dentist is a must to treat your dental issues.
What is any side effects of Clove Oil?
Clove oil is used as a home remedy to treat oral problems for a long time.
It's safe to use clove oil to get relief from your tooth pain. However, if used in large quantities, it may irritate your gums and damage your tooth.