Dental Clinic in Sarjapur Main Road
Address: No 71/F, First Floor, kaikondarahalli Carmelaram Post Sarjapur Main Road, Opp. Jain Heights Building Above Eyeworld Crizal, Near Wipro Gate, 1, Marathahalli – Sarjapur Rd, Bengaluru, Karnataka 560035
Monday – Saturday 11 AM – 8 PM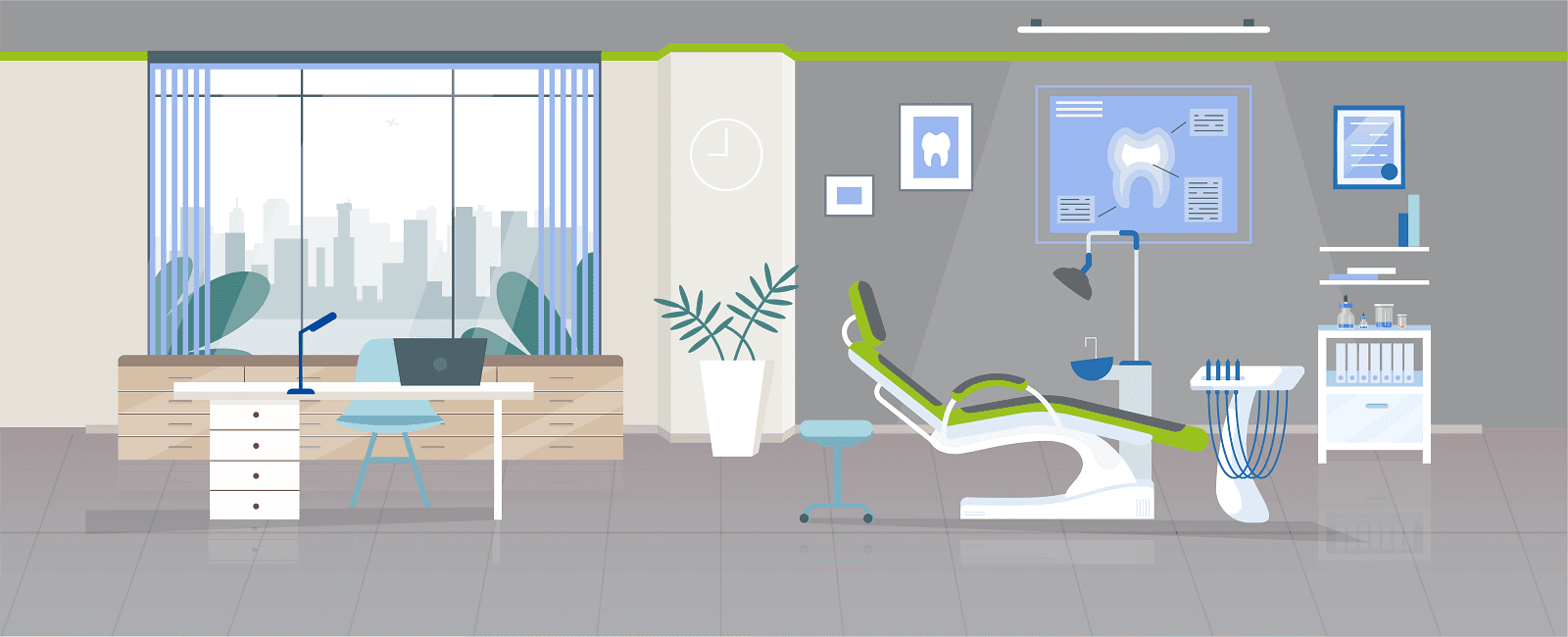 About Sabka Dentist Dental Clinic in Sarjapur Main Road
Sabka Dentist clinic in Bangalore- Sarjapur Main Road provides a comfortable environment to patients with well equipped latest technology of dentistry. We at Sabka Dentist provide all the dental treatment at a low-cost prices and with all the high – standard instruments being used.
Dental treatments at Sabka Dentist best dental clinic in Bangalore-Sarjapur Main Road will amaze you with pain-free treatment. Our highly qualified dental professional will meet the needs of the entire family 's dental care.
At Sabka dentist clinic in Bangalore-Sarjapur Main Road, specialists have taken years of extra training and experience in advanced, specialized, cosmetic, restorative and implant dentistry treatments.
Very few dental clinics in Bangalore can brag of having such highly-trained dental specialists like Sabka Dentist Clinic. We are highly experts in the fields of Periodontics, Prosthodontics and Endodontics, our dentists will help you achieve the confident smile on your face.
Here, at Sabka Dentist Clinic you will find a transparency and friendly staff, expert dentists and comfortable ambiance. We also ensure to maintain total optimize level of medical environment.
Sabka dentist Clinic in Bangalore-Sarjapur Main Road offers multiple dental services to everyone.
Thus, Visiting Sabka Dentist in Bangalore-Sarjapur Main Road is the one-stop solution for all the dental problems.
Why Sabka Dentist Clinic in Bangalore – Sarjapur Main Road
Sabka Dentist is being a trustworthy clinic for all the patients in Bangalore-Sarjapur Main Road. All dental treatments from dental crowns to major smile makeovers; a wide range of dentistry procedures and full mouth dental implants; everything is available under one roof and also at affordable cost price.
We have highly qualified dental professionals in dentistry who aims to provide the best services to our patients constantly staying updated for our patients.
Now, at sabka dentist clinic in Bangalore Sarjapur Main Road we run our treatments using modern technology instruments in dentistry that will treat the patient accurately.
Now patients don't have to worry about the high cost treatment as Sabka dentist clinic in Bangalore -Sarjapur Main Road aims to give high- standard treatment at an affordable price.
Waiting at Best Dental clinic in Bangalore -Sarjapur Main Road is made easy with Zero waiting policy for the patient.
If you are looking for any type of dental treatment like metal free crowns and bridges, veneers, dental implants, teeth whitening, implant dentures, smile corrections, gap closures, fixed teeth, root canal treatment, gum surgery, kids dentistry, laser dentistry, gummy smile correction, wisdom teeth extractions, dental X-rays, etc. Sabka Dentist clinic in Bangalore -Sarjapur Main Road is the ideal choice for the best dentists.
How do you go and find the right dentist and clinic in Bangalore?
Considering that you and your dentist will be the partners in future for all the dental treatment, so choosing the right dental clinic and at the right location is an important decision for you and your family.
The Sabka Dentist clinic in Bangalore-Sarjapur Main Road suggests you to
Ask family, friends, neighbours or co- worker for their suggestion.
Ask your family doctor ( as they know well ) or a local pharmacist.
If you 're moving to bangalore ask your existing dentist for the suggestion.
Contact the local dental clinics
Find the clinic through internet, by visiting the website.
Treatment provided by sabka dentist clinic in Sarjapur Main Road – Bangalore
Complete Dental checkup-

At Sabka dentist in Sarjapur Main Road, Banglore provides free dental checkups for the patients done by our expert professionals. It will examine the dental health and hygiene of the mouth and accordingly will give guidance for further treatment.
Dental X-ray-Sometimes it becomes difficult for the dentists to check the deeper part of the teeth and identify the problems. At this point, the dentists recommend X-ray which is done at sabka dentist clinic in Bangalore -Sarjapur Main Road. X-ray is done at Zero cash.
Teeth cleaning-it has been came into consideration that normal brushing of teeth or flossing does not help completely to wipe out all the stain from the teeth. In such cases, teeth cleaning treatment becomes important. At Sabka dentist clinic in Bangalore -Sarjapur Main Road our expert dentist will clean all the stains through the mediums of high- quality instruments.
Dental Implant-

Now you don 't have to worry about the missing tooth as Sabka dentist clinic in Bangalore -Sarjapur Main Road has a solution of teeth implant treatment. Teeth implant treatment is done when there is a tooth loss or missing tooth, so to fill the gap a crown or a cap is placed to complete the whole molars.
Root canal-This treatment is carried when there is an infection or tooth decay due to cavities or gum infections. It is practiced by the root canal Specialist Endodontists at Sabka dentist clinic in Bangalore -Sarjapur Main Road.
Orthodontics (braces)-At sabka dentist in Sarjapur Main Road orthodontics treatment which is also called braces are done by the Orthodontists. In this treatment, the crowded or crooked teeth which are not in alignment will be treated to fix the jaw bone along with aligned teeth.
Tooth extraction-Facing problems of teeth cavities and gum infection that is becoming painful? Don 't worry at sabka dentist clinic in Bangalore -Hsr Layout e will help you to deal with the painful problem through Tooth extraction treatment. In the tooth extraction process, the infected tooth is extracted from the root of the tooth.
Crown and bridges-A crown is an artificial filling that fills the missing gap of the tooth.
Tell me more about Sabka Dentist, Sarjapur Main Road
If you are particular about your dental health care, you need to choose the best when it comes to oral checkups and treatments. Sabka Dentist is consistently ranked as one of the best dental clinics in Sarjapur Main Road, Bangalore.
At Sabka Dentist, patients not only get top class treatment for their dental concerns but additionally get to experience among the best in-clinic patient experience across India. Irrespective of the background or occupation of an individual, we make certain that all of our patients feel at ease and experience no problems when approaching or getting their problems across to our dental specialists.
We are among the top dental clinic chains in Sarjapur Main Road, Bangalore, and have a legacy which is unrivalled by any other dental clinic in Sarjapur Main Road, Bangalore, India. Our dentists are some of the best dentist in Sarjapur Main Road, Bangalore.
Sabka Dentist often makes it to the list of best dental hospitals in Sarjapur Main Road, Bangalore, owing to our great team of dental experts and doctors, and cutting-edge facilities within our dental clinics.
Sabka Dentist was founded way back in October 2010, with a single medical clinic in Vile Parle. Currently, we have grown to around more than a 100 clinics in Mumbai, Pune, Ahmedabad, Surat, Bangalore, Navi Mumbai, Thane.
Our team at Sabka Dentist constantly strives to encourage better oral health and help men, women and children to truly feel and look good, and proudly carry their smiles. No wonder, as a result of our team's dedication and vision to help spread smiles across the world, we have frequently managed to make it to the list of top dental hospitals in Sarjapur Main Road, Bangalore.
So, next time you plan to visit a 'teeth hospital in Sarjapur Main Road, Bangalore, we should be at the top of your list of dental hospitals in Sarjapur Main Road, Bangalore.
Consider us your own 'Sabka Dentist'; our dentists are undoubtedly some of the best dentists in Sarjapur Main Road, Bangalore, and we will help you with your tooth concerns so that you can carry on and spread joy and happiness across with your wonderful smile.
Very neat and clean. Nice experience. Very good with kids.

Priyanka Shukla
07:59 17 May 22
I had a very good experience in the clinic I opted for aligner treatment for teeth gap n I'm seeing nice results.I would highly recommend to this clinic. The treatment are under affordable prices.

Harshitha C J
14:26 20 Apr 22
Strongly recommend to go with Dr.Manan. Got implant & root canal done pain free.

ISHAN MEHTA
14:14 26 Mar 22
Just amazing... Very kind and very gentle Dr. I would definitely recommend SABKA DENTIST. Me being scared of dentist, having bad experiences with previous treatment, this Dr was soo smooth and gentle. Keep going guys. Very very pleased and happy with my RCT. Thank you guys 🙏

Suraj Nair
05:25 16 Mar 22
Have been dealing with Sabka Dentist since the time they were MyDentist. Have had a mixed experience overall but surely a very good experience with Sabka Dentist Sarjapur. Dr Namrata and her assistant Geeta are a.great team. Very professional yet friendly. The procedures went very smoothly and I am pretty happy with overall experience. Thank you team

Sameer Ajgaonkar
07:48 08 Mar 22

Fathima Taranum
10:31 18 Feb 22

Raghavendra Kulkarni
08:42 17 Feb 22
Sabka Dentist - A place to address all your dental needs through science and artistry.If you avoid going to a dentist because you find it painful and scary, you should visit this clinic. It is a pocket friendly and painfree solution for all your dental problems.I had a fantastic, stress-free experience with great result. Dr. Narmata is extremely professional in handling dental care. She operated me with extreme precautions (because teeth have feelings too, hehe). Unlike my previous experiences, this one was very smooth & soothe.It is also a very well maintained clinic, follows proper hygiene and covid protocol. Happy with their service. Highly recommended.

Avilash Kumbhar
14:55 03 Feb 22
Very happy with all the treatments I got with Sabka - implants , RCT , Veneers , smile design.Dr. Manan is absolutely professional and he was always ready to adjust his schedule according to my availability. He completed my treatment in minimum sittings.He had properly guided and explained all the treatments that I needed.Overall great experience and very happy with the new smile 😊Strongly recommended.Thank you.

Kanchan Virkar
16:27 21 Jan 22
Hey , I had a great and pain-free experience at the clinic. I had problem in 3 of my teeth . I got RCT done for 2 of them and filling done for 1 in multiple seatings. Doctors were accommodative and concerned about the tooth health throughout the process which also made me serious about few practices.Thanks to Namrata Aneja for answering all my questions patiently. I would reccomend everyone to at least visit for a routine checkup once in a while to know about your teeth health.

Prateek Gupta
13:22 18 Jan 22