Dental Clinic in Goregaon East
Address: Shop No-1, B-Wing, Satellite Garden 1 CHS, Near Gokuldham Ridhhi Gardens, Gen. A.K. Vaidya Marg, Goregaon (E), Mumbai, Maharashtra – 400063
Monday – Saturday 11 AM – 8 PM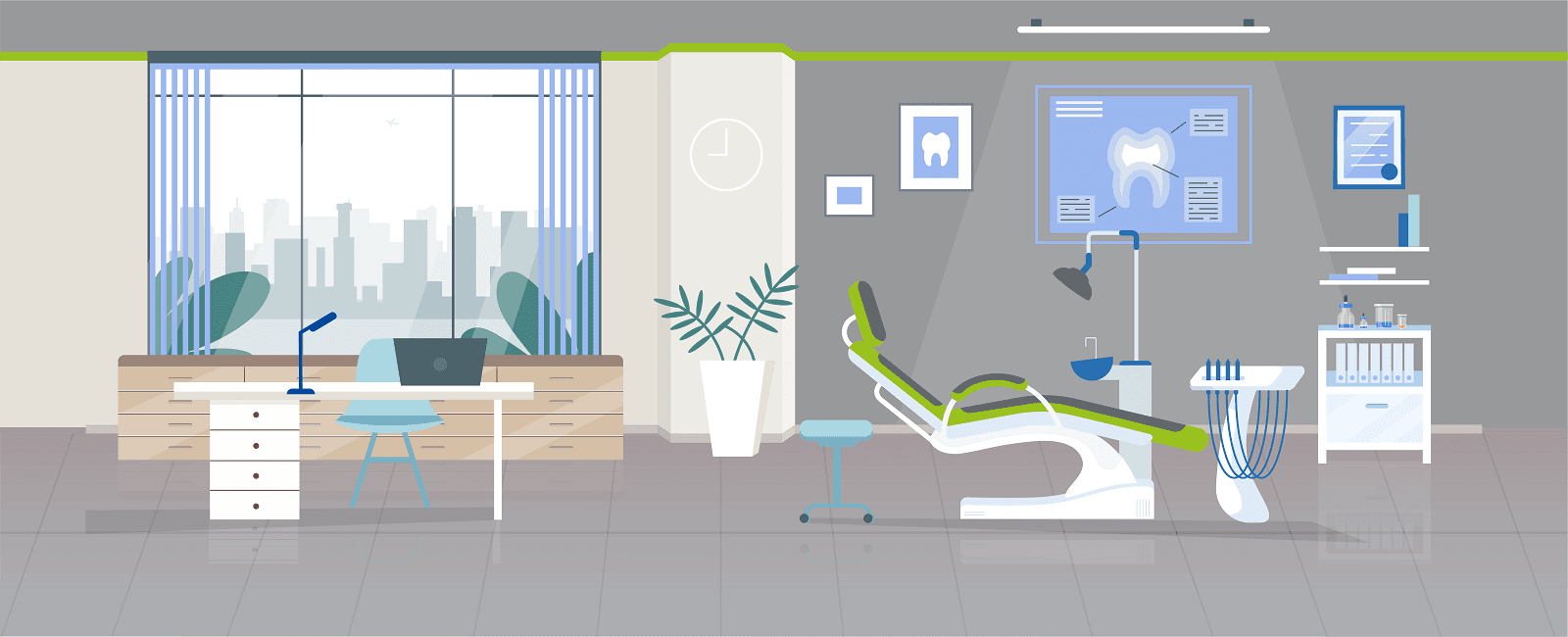 About Sabka Dentist Dental Clinic in Goregaon East
Want to have the perfect teeth? Your chase for the best dentist in Goregaon East stops at Sabka Dentist! Sabka Dentist has been successful in treating more than 6 Lakh patients in India.
Our dental experience & expertise allows us to claim leadership in the domain of Dentistry in Mumbai, where we have 55 dental clinics. In Goregaon East, our clinic is located at the esteemed location of Gen. A. K. Vaidya Marg, near Gokhuldham.
Our Mission is to make the smile of patients whole again. We want to provide our patients with the best experience of dental treatments.
Our Vision is to serve everyone and make good dental services available to one and all. We firmly believe in the quote "The sole meaning of life is to serve everyone".
We are middle class with middle-class values. Our core principles are based on middle-class values hard work, self-discipline, thrift, honesty, aspiration & ambition.
We offer a wide spectrum of dental services. To avail these dental services, call today on 02248806488 or Book an Appointment at Sabka Dentist Goregaon East.
Our dentists in Goregaon East carry out the following services
Check-Up: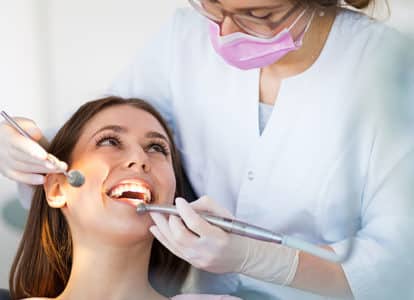 Our dentists in Mumbai recommend that every individual should duly get a dental check-up every 6 months. A thorough dental check-up of any dental anomaly or problem is done. We also provide free check-up & consultations.
Extraction:
One can have painless removal of tooth or root piece, with minimal trauma to investing tissues, such that there is no postoperative problem. The dentist will indicate extraction if the tooth is mobile, the tooth is grossly decayed such that only root piece remains or if there is any other reason.
Oral Surgery:
Sabka Dentist has qualified dentists in Goregaon East with a postgraduate degree of Master of Dental Surgery (MDS) in Oral & Maxillofacial Surgery. They are efficient in performing oral surgeries like extraction of impacted wisdom tooth, surgeries to insert dental implants and many other oral surgeries.
Cleaning, Scaling & Polishing:
The ultrasonic device removes tartar & plaque from the surface of teeth. Polishing follows this. Our dentists in Goregaon East recommend getting scaling done every 6 months to maintain healthy gums.
Cavity filling:
We restore tooth cavities with permanent cement-like imported composite resins, which are long-lasting.
Replacing missing teeth:
One should replace a missing tooth as soon as possible. Otherwise, mesial drift, which is the tendency of teeth to move in mesial direction within the arch, will close the gap produced by missing teeth over time. Our best dentists in Goregaon East offer multiple options. Different fixed prosthetics available are crowns, bridges, and implants. Removable dentures are also available. Dental Implant is a titanium screw-like structure, which anchors into jawbone and functions similar to natural teeth. It is placed in two phases and 3 – 6 months elapses between the two phases for promoting healing.
Root canal treatment: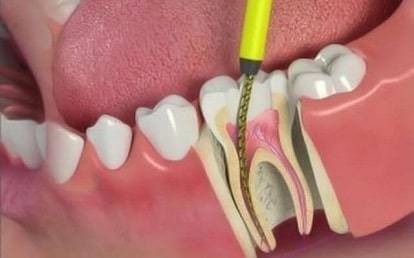 Root canal treatment is a sequential procedure of replacing infected dental pulp in a carious tooth with inert gutta-percha material. Our dentists in Goregaon East will indicate if the need be. We also offer single sitting root canal treatments. We also have Endodontic at our dental clinics in Goregaon East, who are experts at root canal treatment.
Orthodontic Treatment with Braces:
Orthodontic treatment is done to close gaps in between teeth, align crowded teeth and push back protruding teeth. There is the provision of habit-breaking appliances to children with habits like thumb sucking, tongue thrusting, and other oral habits. We have orthodontic experts in our dental clinic in Goregaon East, who provide orthodontic options like normal and 3M metal and ceramic braces.
Periodontics or Treatment Of Gums:
Periodontal diseases, also commonly referred to, as Gum disease, is the leading cause of tooth loss in adults. This disease also has an association with heart disease, diabetes and many other systemic diseases in few clinical cases. Thus, our dentists in Goregaon East provide comprehensive periodontal treatment, which involves root planing, curettage, flap surgery, and bone grafting. Periodontal treatments like crown lengthening and root coverage can also be done for cosmetic reasons.
Teeth Whitening:
Don't feel shy about stained and dull teeth. Our dentists in Goregaon East also offer teeth whitening treatment. Your dream of having a stunning white smile can be turned into reality! In-office teeth whitening is carried out in our clinic, which may involve one hour for one or two sittings. Hydrogen Peroxide in a specific concentration, activated by light is used to whiten teeth.
A veneer is a thin layer of tooth-like material, which is put over the existing tooth surface with minimal preparation, to improve aesthetics. Multiple veneers can close spaces between teeth, provide uniform color, shape, and symmetry, repair broken or fractured teeth, and make the teeth appear straight. We use either composite resin or dental porcelain to fabricate veneer.
We use Laser in Dentistry for treating gummy smile, for crown lengthening, for treating high frenulum attachment and few other procedures.
Extraction of Impacted or Grossly Decayed Wisdom Tooth:
Wisdom teeth are the last 4 teeth (third molars), two in each jaw. They erupt in the mouth between the age of 18 and 25. Sometimes, they may not have enough room to erupt or develop normally.
This will cause the third molar/ wisdom tooth to be impacted. Impacted molars may result in pain, swelling, bad breath and damage to other teeth and other dental problems. Thus, impacted wisdom tooth needs to be extracted.
Also, due to its hindmost positioning in the jaw, there might be difficulty in brushing or flossing, which makes it more prone to decay. Thus, if the third molar has grossly decay, it is necessary to extract it. However, it is not always necessary to extract the wisdom tooth. That's why a consultation for the same is necessary.
Temperomandibular joint (TMJ) disorders:
Temperomandibular joint (TMJ) acts like a hinge that connects your jawbone to the skull. One has two TMJ joints on each side of the jaw. Its disorder may result in acute pain in and around the TMJ and ear.
Difficulty in chewing or pain while chewing may also be experienced. You may also hear a clicking sound while opening and closing the jaw. To identify the etiology of the symptoms, it is advisable to take consultation with our best dentists in Mumbai.
How to find the right dentist in Goregaon East ?
Finding the best dentist in Goregaon East can be daunting. That's why Sabka Dentist makes it easy for you by:
Providing quality materials:
At Sabka Dentist, we only use high-quality materials from companies like Kodak, 3M, Dentsply, Coltene Whaledent, Nobel Biocare, ADIN, etc. We know that the difference between average & excellent materials makes the difference for a long-lasting dental solution. That's why our dentists in Goregaon East provide patients with only the very best products from the field. So that you can go home with the assurance that your dental treatment was done right.
Advanced Technology:
When you choose Sabka Dentist, you will benefit from the best in dental technology. Since dentistry demands accuracy & precision, it is important to choose a provider that uses advanced dental technologies. We make use of RVG, Lasers & Oral Scanners. We also make use of the latest CAD (Computer Assisted Design) and CAM (Computer Assisted Manufacturing) technology to make dental crowns. The conventional method involves a period of 3 to 5 days, whereas CAD-CAM can deliver instant crowns. Our clinic in Goregaon East also follows sterilization protocols and has equipment like Class — B Sterilizers, Fumigators and Ultrasonic Cleaners. We also virtually store our patient's details and dental history in our database, so that it is useful for future dental treatments and follow-ups.
Highly Respected Dentists:
Each of our dental professionals is experts, which means that you'll receive care from some of the most skilled dentists in the region. All our dentists have years of clinical experience. Our dentists in Goregaon East also stay appraised of the latest techniques and technology being used in the field.
How can Sabka Dentist help you ?
Sabka Dentist aims at improving community oral health at dental clinic in Goregaon East. Free checkups & X-ray consultations are provided. We provide total dental care to all the patients under one roof.
Also, we maintain follow – up with patients to ensure that they come for a regular dental check-up every 6 months. As a result, the patient-centric approach of our dental clinics in Mumbai has made us earn the title 'Best Dental Clinic in Mumbai'.
Tell me more about Sabka Dentist, Goregaon East
If you are one of those individuals who are particular about your dental care, you ought to select the best when it involves oral checkups and treatments. Sabka Dentist is consistently graded as among the best dental clinics in Goregaon East.
At Sabka Dentist, people not just receive world-class treatment for their tooth troubles, but will also get to enjoy one of the greatest in-clinic patient experience across India. No matter the background or career of an individual, we guarantee that all our patients feel at ease and experience absolutely no troubles when approaching or getting their oral health issues across to our dentists.
We are among the top dental clinic chains in Goregaon East and have a legacy that is unparalleled by any other dental clinic in Goregaon East, India. Our dentists are undoubtedly some of the best dentists in Goregaon East.
Sabka Dentist frequently makes it to the list of best dental hospitals in Goregaon East, owing to our great team of dental experts and doctors, and cutting-edge facilities within our dental clinics. Sabka Dentist was launched way back in October 2010, with a single facility in Vile Parle.
Currently, we have grown to around more than 100 clinics in Mumbai, Pune, Ahmedabad, Surat, Bangalore, Navi Mumbai, Thane. The Sabka Dentist team constantly strives to encourage better dental health and aid people today to truly feel and look good and proudly carry their smiles.
No wonder, resulting from our team's perseverance and vision to help spread smiles across the world, we have consistently managed to get on the list of top dental hospitals in Goregaon East.
So, next time you are planning to visit a 'teeth hospital in Goregaon East, we should be at the top of your list of dental hospitals in Goregaon East.
Consider us your own 'Apna Dentist'; our dentists are undoubtedly some of the best dentists in Goregaon East, and we can help you with your tooth concerns so that you can always spread happiness across with your wonderful smile.