Dental Clinic in Goregaon East
Address: Shop No-1, B-Wing, Satellite Garden 1 CHS, Near Gokuldham Ridhhi Gardens, Gen. A.K. Vaidya Marg, Goregaon (E), Mumbai, Maharashtra – 400063
Monday – Saturday 11 AM – 8 PM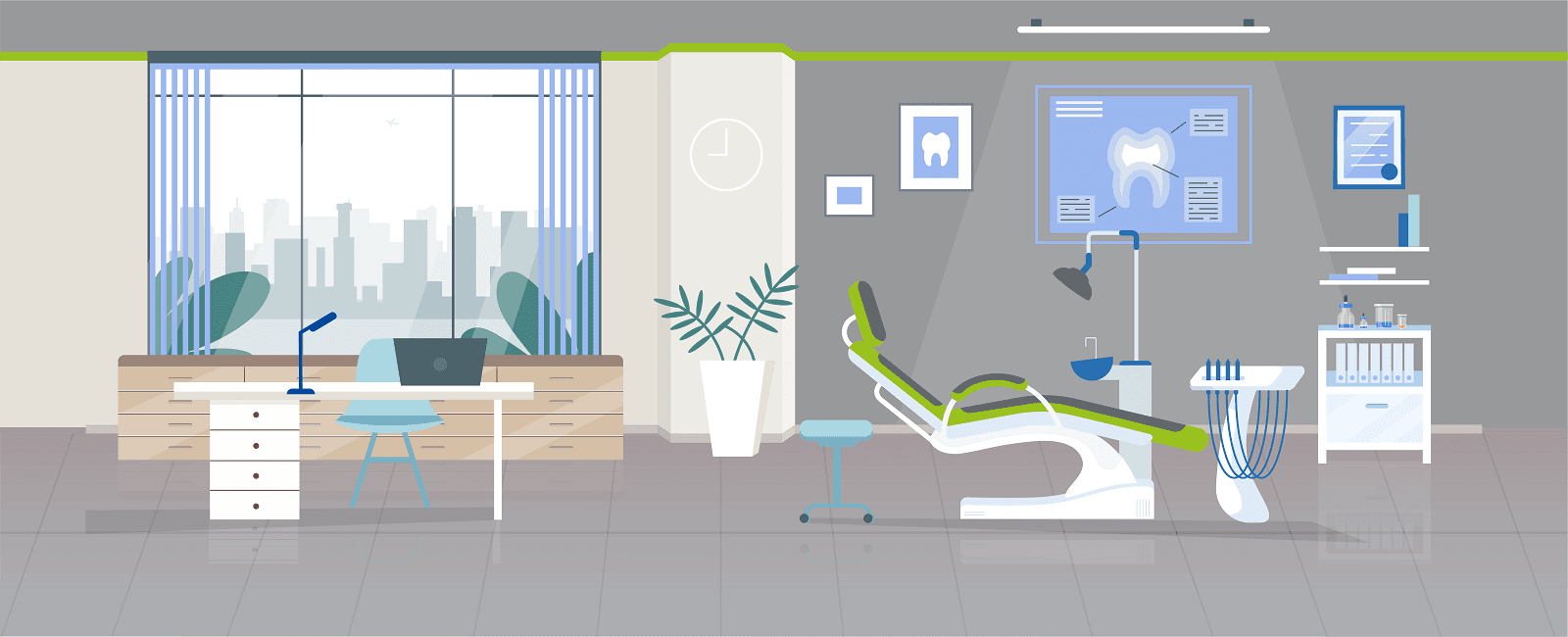 I am very much happy wirh treatment.

Women's latest fashion
11:14 04 Mar 21
I highly recommend you to visit sabka dentist for your teeth treatment🦷. They have a great facilities also they are taking each and every precaution that they can possibly take for covid-19✨ every is sweet and supportive for your treatment ❤️keep up the good work guys 👍very appreciated 😊

KHUSHI SINGH
11:08 02 Mar 21

Rajveer Jha
13:29 01 Mar 21
Excellent customer and foot hygine maintained

Gauri Nair
12:22 01 Mar 21

Vasant gosavi
06:09 27 Feb 21
Good hygieneGood DoctorHidden and unnecessary cost. (2 times called another doctor just to remove teeth Price 2500 each and so much hidden cost.Rush and quick treatment.Good thing is they will take long time till treatment gets not over. They will not leave immediately after certain years of old patient. They will wait till final result

Nikhil Satam
12:35 26 Feb 21

visu visky
11:49 26 Feb 21

Sachin Sawant
07:27 26 Feb 21
Nice service and proper treatment.

shraddha sawant
14:20 17 Feb 21
It has has the highest standard of safety and covid precautions.Very helpful staffs .You can visit Sabka dentist with out any fear.


Sajid Siddiqui
13:00 16 Feb 21
M lot happy with the result...Dr Priyanka is really nice.

Teena Devadiga
12:29 16 Feb 21

Kirti Chalke
09:54 16 Feb 21

Shahid Ansari
10:51 12 Feb 21
It's good experience with doctor

Sushama Yadav
09:01 11 Feb 21

Anil Jaiswal
11:48 08 Feb 21

abhishek ingavale
12:11 05 Feb 21
Very good service, and organized, good safety protocol post Covid. The prices are only at the higher side I feel.

Lynton D'Souza
18:35 04 Feb 21
That was good and great way of explanation

ÇØBRÂ ÇLÜTÇHĒS
13:01 04 Feb 21
It safe and done very quickly

It was a good experience to visit the dentist. Covid precautions were followed.

Sanket Pednekar
09:26 02 Feb 21
It was nice to be there and every protocol has been followed by the Team with regards to the COVID 19 precautions.

Amit Singh
07:10 02 Feb 21
good staff, proper hygiene, guided properly

mansi sarnobat
14:30 01 Feb 21
Excellent cleaning, very reasonable priced , Very good Service. Keep it 💯

Nishant Harlalka
12:34 01 Feb 21
I visited this clinic on 30th Jan, 2021 and my experience was unexpected.Dr. Swapna is a focused and dynamic dentist and entertained my dental issue flawlessly.This clinic is maintaining high level of hygiene, following Covid guidelines.I just had to do some paperwork before getting entry in the clinic and then rest process were smooth.Thank you again Dr. Swapna and her team for taking good care of patients.

Kr. Sushant Sinha
11:15 01 Feb 21
Properly sanitized placeCalm and helpful staff

ashwin singh
13:26 29 Jan 21

Sonali Ray
11:32 29 Jan 21
Very professional and helpful staff and doctors. Taking almost care during this covid era. Very impressive.

Priyanka Visal
10:34 29 Jan 21

Bilal qureshi
14:24 28 Jan 21
Nice place for dental care..100% safe and affordable

Piyush Tiwari
13:17 28 Jan 21

Kiran Bhadade
11:39 28 Jan 21
Smooth and gentle treatmentThanq doctor

sunitha & Ishita darbha
10:29 23 Jan 21
It was a nice experience, it has a tidy place.

Harshit Agarwal
07:52 22 Jan 21

VINAYA GEDAM
07:35 22 Jan 21

Mohd Rizwan
06:49 22 Jan 21
The clinic is fully hygenic and the service is great...

sonu tillani
11:59 21 Jan 21

Mahesh Hawale
13:50 19 Jan 21
Very cleanly manten clinic and good people.. thank you

Apurva Prabhulkar
12:28 18 Jan 21
Taking very good protection measures due to covid.

Anand Pandey
07:51 16 Jan 21
Quick work with no pain or trouble.thanks.

Marisa Nair
07:28 16 Jan 21
I trust Sabka dentist and have been doing all mine and my family's dental treatments with them. Very professional and helpful staff including doctors.

ARUNA VAHALKAR
11:08 15 Jan 21

Smit Hajare
10:36 15 Jan 21
It's really helpful for me! Do try!

Zheel Sheth
14:45 13 Jan 21

mario avila
14:35 13 Jan 21

Santosh Trisal
07:08 13 Jan 21

vinod gupta
06:01 12 Jan 21

Shamshadali Ahmad
22:03 11 Jan 21
Very friendly attitude and got good support to keep my smile nice 😁😁

Nikita Kumari
14:47 11 Jan 21
Doctor is excellent and support staff also excellent. Continue your excellent work. ThanksSatish Tulaskar

Satish Tulaskar
09:28 09 Jan 21
Dr Swapna is very good. Very cooperative staff! Best treatment and friendly environment. Safety protocols are perfectly followed. I felt very safe even during covid conditions.

Varun Jadhav
08:57 09 Jan 21
Brilliant work done. I got my wisdom tooth removed and my tooth cleaning done.

Pragyaditya Das
07:38 09 Jan 21
My experience at the Goregaon East branch of Sabka dentist is pretty good. I have braces treatment going on there since March 2018 and the Doctor and staff has been much good and they have been co-operative. Now the situation being different outside, they have adhered to the protocols and is good to see them taking all the precautions for our as well as their safety.

Tanmay Pol
10:48 05 Jan 21
I m appy with treatment and good service thanks sabka dentist

Aruna Morey
13:05 04 Jan 21
Dr Swapna is amazing! All best treatment options are there! Super happy with my treatment! The safety protocols are followed very well and very friendly staff!Best clinic to visit for any dental problems.I will bring my whole family for treatment here!

Sunita Yadav
10:41 04 Jan 21

Reetisnigdha Sahoo
12:44 28 Dec 20
Went there to get my RCT. It's been two months now and no problems at all with my tooth

Dipankar Chatterjee
07:09 23 Dec 20
A BIG THANKYOU to Dr.Swapna, for fixing my problematic tooth and giving me, my perfect smile back again.The sessions were really comfortable with her, I'm so satisfied and happy with my treatment. The clinic is taking best precautions and sanitization procedures before the start of the treatment for every patient. Again, my Thankyou to Sabka Dentist Clinic, Dr Swapna and her assistants❤️🙏

Geetanjali Saini
07:45 20 Nov 20
Thorough professionals! Starting from appointment to completing procedure at clinic everything was very smoothly managed. COVID safety protocols are followed to the T. Overall great experience. Thank you to Dr. Swapna Randive to manage the procedure with care and precision.

Rahul Janardan Kadam
12:00 10 Oct 20
I did my root canal treatment over here few years back. Somehow, the cap got removed after few years. I went to clinic to get the new cap. As I lost the cap's guarantee card, I was supposed pay for the new cap, otherwise I would have got this cap with no cost. The cost of new cap was too costly. But the staff over here raised cases internally to the management and they decided to provide me the free new cap. Somehow, I found cap's guarantee card and it got sorted out. But the concern shown by the Doctors over here was great. Big thank you to the team over here and Sabka Dentist for showing generosity in my case. Thank you very much.

Santosh Bhumkar
15:32 09 Sep 20
Best treatment and best staff

Rajshri Jadhav
08:30 05 Sep 20
Satisfied with sabka dentist

UMESH SHIRGAONKAR
10:05 02 Sep 20
The best dental clinic I sew ever

Mustafa Matthekhan
10:11 07 Mar 20
Best clinic,very amicable staff and doctors. went for our daughter's treatment and are fully satisfied... especially Dr Yadav....we recommend her treatment to all the parents whose kids are having carries...she is the one :)All the best to the Goregaon branch

Good staff n friendly Doctor's

I started my orthodontic treatment at Sabka dentist Gokuldham 2 years ago and so far it has been a very pleasant experience. The doctors and the staff are extremely cordial and cooperative always letting you book your sessions as per your convenience. The treatments are priced very reasonably and they also have a lot offers for new customers. Would definitely recommend to anyone looking for a reasonable but effective dental treatment.

manas boro
12:16 21 Feb 20
Good hygienic dental place

rajesh rock
09:12 16 Feb 20
Excellent Customer servicePatience and customer's priorities are an absolute consideration.

just got cleaning done ... lovely place and doctors

Manish D Verma
10:05 14 Feb 20
The staff and doctors are very co-operative and gentle. The treatment is done nicely. Wish them all the best.

Rahat Khan
07:34 14 Feb 20
Good experience.. staff people are supporting..

Hemant Revdekar
13:57 12 Feb 20
Treated nicely nd with care staffs are cooperative nd helpful

Parul Merchant
11:37 12 Feb 20
Highly satisfied with their Service....!!!

Ishfaq Saikia
14:15 11 Feb 20
Great Experience with Sanka dentist.Good team members .Must visit if you are suffering any kind of dental related problem.

Sizzling Odisha
13:21 11 Feb 20

masrud ansari
12:45 10 Feb 20
Good doctor and friendly staff

Alex Kumar
03:31 09 Feb 20
Every good dental clinic for all your root canal braces capping and whitening of teeth. Reasonable and good service. Doctors are very helpful to understand your problems

Sumit Paul
11:38 08 Feb 20
I got my mother's treatment done from this clinic... the doctors were attentive and knowledgeable. The staff was professional and friendly. Overall experience was great

Kanika Shrimali
14:15 31 Jan 20
All staff members and doctors are co operative and explain well about dental care. I have been taking treatment for last 5 years and fully satisfied.

Vitthal Vasant Parulekar
07:52 31 Jan 20
Good experience neat and clean,hygenic

Ajanya Sharma
13:27 24 Jan 20
I have completed my root canal treatment it was very good . Doctor was good and staff behaviour also good .

Shubham Jain
13:54 23 Jan 20

Rejal Shah
14:58 22 Jan 20
I have just got my rootcanal frm your clinic it has been really nice treatment

Ashfaque Sayed
14:09 22 Jan 20
Great dental treatment service and staff also very humble clear enverenviro

sheetal suryavanshi
13:11 09 Jan 20

Sona Raghuvanshi
13:00 11 Dec 19
Good staff and friendly doctor's

Nithin Kounder
07:47 29 Nov 19
Good staff and friendly and doctor's

Shanika Nadar
07:26 29 Nov 19
Good staff and friendly doctor's

Subhazeni Anthony
07:22 29 Nov 19
Good staff and friendly doctor

Surya Padiyachi
07:20 29 Nov 19
Good staff and friendly Doctor's

Mahalakshmi Yadav
03:19 29 Nov 19
Good staff and friednly doctor's

chirag chouhan
01:46 29 Nov 19
good staff and friendly doctor's

Suresh Shedge
01:23 29 Nov 19
Good staff band friendly doctor's

Vipul Chavan
01:00 29 Nov 19
Good staff and friendly doctor's

Neela Kannan
03:29 28 Nov 19
Good staff and friendly doctors

Sudha Alex
16:40 27 Nov 19
Good staff and firendly doctor

Alex Pandiyan
16:22 27 Nov 19
Good peaceful environment

Nagamani angalappan
08:35 25 Nov 19

Praba Karan
08:29 25 Nov 19
good staff and friendly doctors

Shashiknat Bansode
07:25 25 Nov 19
Good staff and friendly doctors

Atul Tripathi
04:31 24 Nov 19

SAROJA GEORGE
16:20 23 Nov 19

vignesh balaji
15:55 23 Nov 19

kingston benjamin
15:46 23 Nov 19
good staff and friendly doctor

Mahesh Bebale
14:59 23 Nov 19
It's hygienic environment

Rushikesh Jadhav
14:57 23 Nov 19
Helping staff and friendly doctor

Sita Babar
13:30 23 Nov 19

arun manikam
10:52 22 Nov 19
Good staff and friendly doctor

Parvez Quareshi
10:28 22 Nov 19
Good friendly environment

Siva Kumar
08:11 19 Nov 19
Nice environment and good people....

Rohan Kumar
07:08 19 Nov 19
Good service and friendly

Ranjan Kumar
06:34 19 Nov 19

Sivakumar p
06:32 19 Nov 19
The environment is good and peaceful....

Surin Clement
18:57 18 Nov 19

Latha Karunanithi
17:11 15 Nov 19

Sowmya Shree
07:32 18 Sep 19
Loved the service. Very good experience. Dr. Ankita is very good with her work. Will keep coming here to maintain my dental hygiene.

Saugat Bhattacharya
08:15 30 Aug 19
Have experienced dental cleaning/Polishing at Sabka Dentist Clinic Goregaon East Gokuldham and it was the best. From doctors to their staff are very polite and enthusiastic.For any dental problems please visit Sabka Dentist for a great experience and transparency in cost.

siddhesh haryan
08:15 27 Aug 19
All the staff and doctors are very humble and helpful. Clean and hygenic. Good value for money.

Mamta Goradia
06:56 26 Aug 19
"Fantastic service and friendly staff! Exceeded my expectations with in terms of the facility. Dotors are true professional! Looking forward to my next appointment...and treatment cost are also very low..... Great experience....

Hemant Gaikwad
15:47 24 Aug 19
I've been a regular patient since I was 16, Dr. Sunitha, Dr. Ankita and the entire staff have been really friendly and flexible. Also, kudos for being LGBTQ+ friendly!

Sagar Acharekar
13:47 24 Aug 19

Virendra Joshi
12:34 24 Aug 19
Friendly staff and doctor were very helpful and professional..... overall very happy 👌👌👌

Sushant Ambre
08:11 24 Aug 19
The best dental care in Mumbai.Friendly doctors and Staff..ur pain will definetly go away without any PAIN😜

sai gurunath
13:27 23 Aug 19
Very good experience..polish was a bonus..thank you ...

Bijina Balakrishnan
07:50 23 Aug 19
It's very good & well ness clenic for dentist

Dinesh Parab
09:55 14 Aug 19
Hi it was very good. Good Doctors... Highly recommended...

It was nice experince..with proffessional dentist..very good

shyam0401 Samaaru
08:33 10 Aug 19
Nice clinic. Nice staff. Excellent doctors especially Dr. Ankita and Dr. Shreyas!!Well done. Keep it up!!

sharmila zantye
15:16 09 Aug 19
Good and friendly staff...I have started my Rct and crown treatment here...Regular appointments and smooth treatment...Hygiene of the clinic is also good..

Mahesh Pawar
11:59 09 Aug 19
Good service, Friendly Doctors Highly recommended... Thank you

Kusum Kedia
07:57 09 Aug 19
very much careing and good manner staff.

Sheetal BHOREujho
12:02 07 Aug 19
Very good Ortho treatment..Doctor is friendly and good...Appointment are on time..

Sujata Sawant
14:12 06 Aug 19
Today I went for cleaning and filling at Gokuldham sabkadentist I was really surprised to meet Dr.Sunitha who gave treatment to my mom in Bangalore year ago. My mom was very much satisfied with her treatment, I wondered when she said cleaning is for just 100 Rupees @sabkadentist, cleaning and polishing was done so nicely, She gave me a very good treatment. and prices are reasonable I recommend sabkadentist.

Dinesh Babu
18:13 05 Aug 19

Samira Khan
10:02 24 May 19
Visited with my mom. My mom is generally very scared of dentists.....however the staff was very kind and caring and took care of my mom very well. Performed root canal and cap placement at a very economic price ....Kudos to the team and Thank you for the awesome service !!!


I done a root canal treatment here,it is painless and take almost half an hour to complete.The doctors and other staff is very helpful and supportive nature.

Shabab Shaikh
10:34 29 May 18
The doctors and staff members are very well professional.

Sadashiva Sinha
06:18 26 Apr 18
Wonderful experience . Reasonable rates. Helpful staff and doctor is also good.

Pooja Turde
06:49 06 Apr 18
Convenient and good facilities but a little costly.

Sunil Nair
14:17 08 Mar 18
The fear of pain which people have while getting into a dental clinic is gone once you are here, doctors and support staff are highly professional as well as well trained. I was advised a root canal and it went on very well. Opting for a premium cap is sensible, because you don't go for these treatments everyday. Sabka dentist for sure will be a norm for dental treatment im coming years.

Mayur Padale
14:31 07 Mar 18

Sayed Faizan Hussain
11:23 28 Feb 18
Nice experience.. Frndly staff

rutuja deshpande
14:40 24 Feb 18
Excellent work....All doctors done their job v well...Full satisfaction

Nutan Jadhav
08:46 24 Feb 18
Great experience after getting my dental treatment done from this branch.... Drs are very friendly and good at work.. Highly recommended...

Chitra Shringarpure
03:44 22 Feb 18

Mahesh Naik
09:21 14 Feb 18
great experience and friendly staff with good advice.. strongly recommend 😊

Chirag Singh
14:36 29 Jan 18
Extremely hygienic, neat and clean clinic with extremely polite, caring and talented doctors and staff alike. Keep the good work going... 👌

Ashish Somvanshi
09:09 12 Jan 18

Praveen Nair
08:20 11 Jan 18
Very good doctors here. Drs here are very polite and caring. U can experience painless dental treatment due to skilled drs here...highly recommended

geeta chandavarkar
16:32 24 Dec 17
Very caring team of doctors and support staff. Their every gesture makes you comfortable or else any dental treatment is a nightmare. Special mention of Dr. Abha for her care and treatment...I strongly recommend this clinic to all in need of one

Murli Jalan
16:02 21 Dec 17
Excellent and professional team of doctors and staff. Got my root canal and fillings done without any problems. Highly recommended.

Jasmin Adeshara
13:11 21 Dec 17
Doctor are experience. Best treatment got from this clinic . Best branch for all dental treatment.👍

Santosh Chandavarkar
14:59 19 Dec 17
Treated quickly & comfortable

sridharan a.k.
09:45 16 Dec 17
I am really satisfied with my treatment would recommend all my friends and relatives about it and also happy with the staff and doctors who r very friendly with the patients

Sanika Sawant
17:20 13 Dec 17

Adarsh Bokke
13:04 12 Dec 17
It was a great experience while taking treatment at Sabka Dentist Gokuldham Goregaon (East). In this dental clinic whole staff & dentists are very attentive. They have given best dental treatment to my son Pranav Warkhandkar.and now he has got a lovely smile with neatly aligned teeth . Thanks to Sabka Dentist & it's team.

Keshav Warkhandkar
16:50 07 Dec 17
It's a very hygienic clinic. And has very polite and helpful doctors. The doctors are very approachable and sweet. Even the support staff is very knowledgeable. I would recommend this clinic for any dental issues because they are fast with their diagnosis and treatment. Very happy with all my past visits.

Arva Boxwala
16:38 03 Dec 17
Excellent place for getting your dental treatment done. Doctors are amiable and have vast knowledge. Visiting doctors are equally efficient. Place is very hygienic and support staff is helpful and accommodating with appointments and service. Highly recommend this place

Saurabh Shringarpure
14:34 23 Nov 17
Good dentist, services are good, experienced dentist, always smiling, service oriented, price can still be reduced further, dentist aabha doshi always with dimple smile.

Gabriel Nadar
11:31 23 Nov 17
I would like to say thanks to docs & her team for doing an awesome job on my treatment .

deepika gholap
09:34 23 Nov 17
First off I would like to say thanks to docs & her team for doing an awesome job on my treatment . I felt that I had met the right people to do my teeth their work was very good.

Manisha Jadhav
09:32 16 Nov 17

balaji integrations
14:06 14 Nov 17

Vishwanath Sawant
10:55 14 Nov 17
Service is very nice doctors are very friendly. I am happy with my treatment.

saiprasad patkar
09:11 14 Nov 17
Very nice experience with drs here. Good treatment provided

Swati Shringarpure
07:50 10 Nov 17
I want to thank the doctor at Goregaon east clinc of mydentist. What a sweet lady! She did my teeth cleaning and she charged so less for it. Other places they had told me they will charge around 800-900 for it but here they only charged 500 for it. And they did such a nice job!

Akash Dogra
06:28 01 Sep 15