Dental Clinic in Goregaon East
Address: Shop No-1, B-Wing, Satellite Garden 1 CHS, Near Gokuldham Ridhhi Gardens, Gen. A.K. Vaidya Marg, Goregaon (E), Mumbai, Maharashtra – 400063
Monday – Saturday 11 AM – 8 PM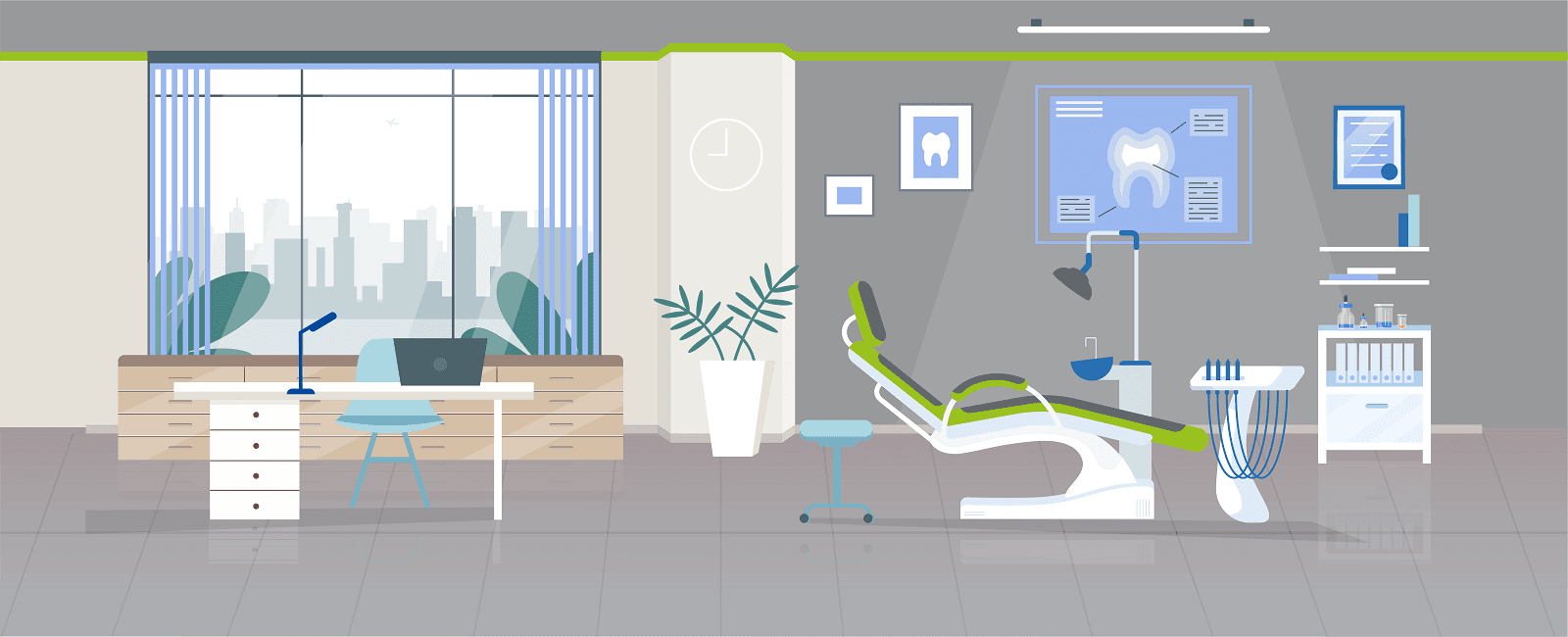 I was treated by Dr. Radha Iyer... overall a good experience...but no discounts...good one to go for

shruti Shetye
06:08 08 May 21
Best treatment and best staff and friendly environment. Excellent service given by sabka dentist gokuldham clinic in these covid pendamic.Thank you all the staff

Yuvraj Yadav
11:44 30 Apr 21
Nice friendly atmosphere. I'll recommend it to my colleagues

MILIND PAWASKAR
11:30 27 Apr 21
Sabka dentist bahut achcha hai service bahut achcha hai yah log ka

abdul Khalik
06:55 27 Apr 21
Good trement helpfull staff

Ravindra Chavan
06:54 23 Apr 21
Good staf and good treatment

sameer mansuri
10:40 22 Apr 21
Excellent service given by sabka dentist gokuldham clinic in these covid pendamic. I love the appointment system which saved my valueable time. Thank you to all the staff

Kanan Jadhav
10:10 21 Apr 21
Amazing experience, great staff, excellent service. Had a great experience in sabka dentist in goregaon east. Special thanks to Dr. Radha Iyer & Ms. Rajshri jadhav who helped me to go through this dental treatment. Shiny & bright teeth makes u feel happy. You can smile more then before. Always keep smiling. I would really recommend everyone to visit sabka dentist. They are really amazing. Thank you sabka dentist for the treatment. Again thanks to Dr. Radha Iyer & Ms. Rajshri jadhav. Have a good day & keep safe everyone. I will visit u soon😊

Zahid Momin
07:20 15 Apr 21

Firoz Khan
12:44 07 Apr 21
Best treatment and best staff and friendly environment.Safety protocols are perfectly followedI felt very safe even during covid condition.

Rajshri Jadhav
10:37 06 Apr 21
They are kind and the service is affordable efficient and effective

Pearlyn Rodrigues
09:46 06 Apr 21
Dr and staff are very supportive.

Nitish Sharma
10:02 27 Mar 21
Excellent service by Sabka Dentist Goregaon East Mumbai. In these difficult covid times, the clinic is making sure they follow highest level of safety and sanitization. I loved the appointment system which saves valuable time. The doctors are generous and are not just after minting money. Dr.Radha is a humble person, calm and composed, does her job as smoothly as warm butter flowing on bread. Happy and satisfied with the services. Recommended if you are looking for quality services.

Tanay Singh
19:32 22 Mar 21
Sabka Dentist has all the great facilities and the staff to the Doctor (especially Dr. Radha) are very professional, friendly and helpful as well. And they do take utmost precaution that can possibly take for Covid19 times. Clinically too they have been amazing, all in all my experience has been wonderful and i highly recommend to visit Sabka Dentist, Gokuldham for anybodys dental need.Keep up the good work!

Rajesh Ganapathy
12:01 22 Mar 21
I really like Sabka clinic ... Treated well and speaks very well ..I also really liked the way the doctor there examined me .. thank you..

Keerti Kathir
12:34 18 Mar 21

Sikkim gamer boys ssgb
14:59 15 Mar 21

tricky Tripy
14:50 15 Mar 21
Very clean and hygienic place. The doctors are very good and the staff too.

Aniket Shrungarpure
07:56 13 Mar 21
Amazing place with a lot of cleanliness, taking good precautions of covid , doctor is really good

Rishabh Mishra
07:52 13 Mar 21
Good clinic and good doctor. Got dental cleaning done and it was a pleasant experience

Tushar Tanmay
06:39 11 Mar 21

Chandra Prakash
07:55 08 Mar 21
I am still going on with my braces treatment. But the overall experience with Sabka Dentist in these 4 months were very good.

pooja hadkar
09:01 07 Mar 21

Sharon Christyraj
12:19 05 Mar 21
I am very much happy wirh treatment.

Women's latest fashion
11:14 04 Mar 21
I highly recommend you to visit sabka dentist for your teeth treatment🦷. They have a great facilities also they are taking each and every precaution that they can possibly take for covid-19✨ every is sweet and supportive for your treatment ❤️keep up the good work guys 👍very appreciated 😊

KHUSHI SINGH
11:08 02 Mar 21

Rajveer Jha
13:29 01 Mar 21
Excellent customer and foot hygine maintained

Gauri Nair
12:22 01 Mar 21

Vasant gosavi
06:09 27 Feb 21
Good hygieneGood DoctorHidden and unnecessary cost. (2 times called another doctor just to remove teeth Price 2500 each and so much hidden cost.Rush and quick treatment.Good thing is they will take long time till treatment gets not over. They will not leave immediately after certain years of old patient. They will wait till final result

Nikhil Satam
12:35 26 Feb 21

visu visky
11:49 26 Feb 21

Sachin Sawant
07:27 26 Feb 21
Nice service and proper treatment.

shraddha sawant
14:20 17 Feb 21
It has has the highest standard of safety and covid precautions.Very helpful staffs .You can visit Sabka dentist with out any fear.


Sajid Siddiqui
13:00 16 Feb 21
M lot happy with the result...Dr Priyanka is really nice.

Teena Devadiga
12:29 16 Feb 21

Kirti Chalke
09:54 16 Feb 21

Shahid Ansari
10:51 12 Feb 21
It's good experience with doctor

Sushama Yadav
09:01 11 Feb 21

Anil Jaiswal
11:48 08 Feb 21

abhishek ingavale
12:11 05 Feb 21
Very good service, and organized, good safety protocol post Covid. The prices are only at the higher side I feel.

Lynton D'Souza
18:35 04 Feb 21
It safe and done very quickly

It was a good experience to visit the dentist. Covid precautions were followed.

Sanket Pednekar
09:26 02 Feb 21
It was nice to be there and every protocol has been followed by the Team with regards to the COVID 19 precautions.

Amit Singh
07:10 02 Feb 21
good staff, proper hygiene, guided properly

mansi sarnobat
14:30 01 Feb 21
Excellent cleaning, very reasonable priced , Very good Service. Keep it 💯

Nishant Harlalka
12:34 01 Feb 21
I visited this clinic on 30th Jan, 2021 and my experience was unexpected.Dr. Swapna is a focused and dynamic dentist and entertained my dental issue flawlessly.This clinic is maintaining high level of hygiene, following Covid guidelines.I just had to do some paperwork before getting entry in the clinic and then rest process were smooth.Thank you again Dr. Swapna and her team for taking good care of patients.

Kr. Sushant Sinha
11:15 01 Feb 21
Properly sanitized placeCalm and helpful staff

ashwin singh
13:26 29 Jan 21

Sonali Ray
11:32 29 Jan 21
Very professional and helpful staff and doctors. Taking almost care during this covid era. Very impressive.

Priyanka Visal
10:34 29 Jan 21

Bilal qureshi
14:24 28 Jan 21
Nice place for dental care..100% safe and affordable

Piyush Tiwari
13:17 28 Jan 21

Kiran Bhadade
11:39 28 Jan 21
Smooth and gentle treatmentThanq doctor

sunitha & Ishita darbha
10:29 23 Jan 21
It was a nice experience, it has a tidy place.

Harshit Agarwal
07:52 22 Jan 21

VINAYA GEDAM
07:35 22 Jan 21

Mohd Rizwan
06:49 22 Jan 21
The clinic is fully hygenic and the service is great...

sonu tillani
11:59 21 Jan 21

Mahesh Hawale
13:50 19 Jan 21
Very cleanly manten clinic and good people.. thank you

Apurva Prabhulkar
12:28 18 Jan 21