Dental Clinic in Babhai Naka Borivali (West)
Address: Gr Floor, Saraswati Niwas, Kamdhenu Society, Near Laxmi Chaya Building, Near Deepak Hotel, Eksar Road, Babhai Naka, Borivali (W), Borivali West, Mumbai, Maharashtra 400092.
Monday – Saturday 11 AM – 8 PM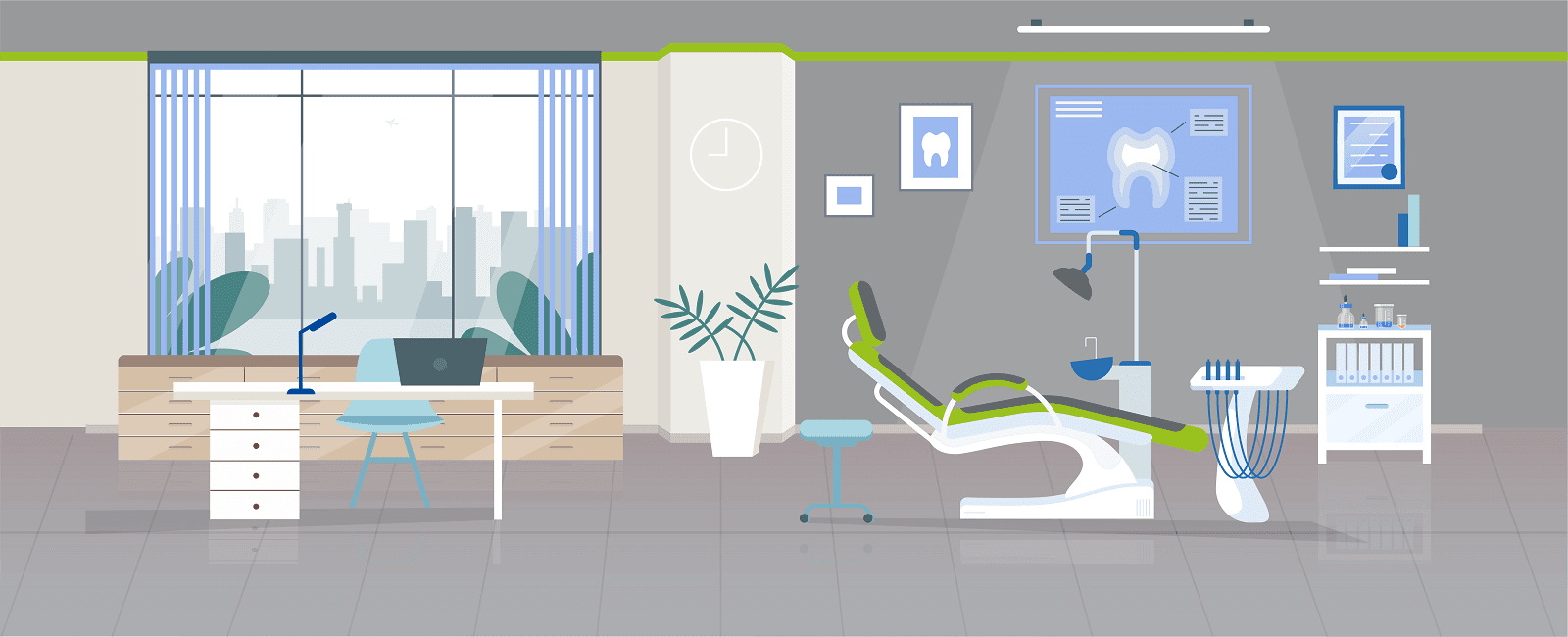 Dentists r too sweet :) n the aesthetics 😍

Nihar Khojre
14:01 04 Mar 21
Very well explained by Dr. Richa

Yagnesh Malaviya
10:17 19 Feb 21

Chandra Vyas
03:53 05 Feb 21
Awesome experience with sabka dentist babhai Naka .I'm visiting in frequently over there and every time service provide by them was superb 😊😊

Sujata Kadam
13:22 04 Feb 21
Sabka dentist one of the best dentist chains. Always professionalism in their work. Stay blessed Stay safe

prasad narvekar
12:46 21 Jan 21

DEEPAYAN SINHA ROY
14:09 09 Jan 21

NILESH GADE
06:43 01 Jan 21
They are very genuine and gave solution properly what I was facing since long time.I would recommend please visit they will help you.Thanks sabka dentist

Lalji Mourya
12:34 30 Dec 20
Happy with the treatment done by Dr Richa.she is so kind.all staff very helpful.very happy.n will always refer every member of family n friends...good job.

Aarvi Bavkar
12:59 04 Dec 20
Doctor Sagar is so gentle and nice person and of course does a good job and so profession , all the staff members are so much cooperative , specially bhavika mam , she is too kind and supportive . It was a wonderful experience with you all , my every queries were listened and solved with patience , I would suggest anyone in need to kindly visit this clinic , surely you will love the experience , thank u!!..😊

Ujjawal Rathod
07:11 02 Dec 20
Very friendly and helpful staff. Great experience

Vaikhari Kadam
12:26 25 Sep 20
very happy with the treatment. Thank you Dr. vishwa

srushti mairale
12:51 21 Sep 20
Staff and doctor is very friendly and treatment is very good at cheap prices.

it's a very nice experience.space is totally sanitized and all covid precautions taking.

Fagun Vora
07:41 25 Jul 20
Dr Bhagyashree Deshpande is an excellent Doctor with great knowledge and exceptional service. Friendly staff. No waiting. Answered all questions till satisfaction. Did detailed work. Would recommend her at all time.

Falguni Pandya
13:55 22 Feb 20
I got better treatment from Dr.bhagyshri.n Dr komal. good treatment.

Sadanand Salvi
11:39 20 Feb 20
I become very satisfied about my teeth my smile become very good . Thanks to Dr. Bageshree she take very good treatment for me for my good smile and for my own healthy tooth become safe.i was very scared about my all theeth now I become satisfied. Thanks to Sabka Dentist .Good Services.

Anupama Shedge Naik
15:02 18 Feb 20

Nasreen Sayyed
10:41 17 Feb 20

Arrow Aeropostale
10:32 17 Feb 20
Teeth cleaning n polishing done by Dr. Bhagyshri. Very happy.

Ramila Jain
15:05 16 Feb 20

Prishi Jain
15:01 16 Feb 20

Jamaklal Khemaraj
16:14 13 Feb 20
Well explained about the oral condition by Dr.Bhagyashri....Thanks ...Liked the cleaning and polishing treatment..5 star worth it.keep it up guys

Yogesh Borude
11:27 12 Jan 20
Good treatment. Thanks to dr bhagyshri..

vandana sawardekar
14:38 11 Jan 20
Happy with the treatment 😊

Deepa Singh
11:55 08 Jan 20
Happy with the treatment.all thanks to dr.mubaraka.🙂

Jignesh Vyas
03:51 07 Jan 20
The Doctor ' s and staff of sabka Dentist babhai naka are very good and cooperative. I will recommend this place to my friends.

vaishali zagade
13:38 06 Jan 20
Excellent work fully satisfied with treatment....

karan srikonda
08:26 04 Jan 20
Excellent service provided by sabkadentist 👌

Priyanka Mairale
12:26 27 Dec 19
happy with the treatment. all thanks to Dr.bhagyshri.

Chetana Katalakar
12:01 27 Dec 19
The very fact that I am with My Dentist/ Sabka Dentist for the past 7 years and undergoing dental treatments is mainly due to the well behaved attitude and needed cooperation coupled with advice as and when needed from various doctors so far who had attended me shall be enough recommendation. I will continue with Sabka Dentist and do not contemplate any change or I my opinion.

Suresh Babu
07:20 17 Dec 19

Shekhar Ramkrishna Tiwari
07:09 22 Nov 19

Gautam Waghela
13:52 19 Nov 19
Very prompt and efficient service. Would highly recommend.

SIDDHESH PANICKER
12:59 25 Oct 19
Thanks very much.. for good cleaning..

Abhijeet Mohite
14:20 19 Oct 19
Great Professional service.. Friendly staff..

Prabhakar Pardesi
14:45 14 Sep 19
Best treatment.n best doctor s.n best staff happy with the treatment.

Bollywood entry
10:19 13 Sep 19
Very professional service and great treatment.. Appreciate the work!!

Harsh Mavani
08:30 31 Aug 19
the place is amazing. the doctor and the staff are extremely good and courteous. I will definitely recommend this place to all my acquaintances. cheers sabka dentist.

Kutty Nair
15:21 28 Aug 19

Sikandar Korbu
14:29 22 Aug 19
Happy with the treatment best doctors n best staff.. thanks alot..

Kolipaka Kishan
07:00 22 Aug 19
Satisfactory treatment given by Doctor and all the staffs.

Chandravadan Trivedi
11:05 20 Aug 19
Best clinic in Borivali good vere good

bhavesh sharma
10:03 20 Aug 19
Very nice people n happy with treatment..overall experience good..happy with the treatment.

Aarti Ghatkar
11:20 07 Aug 19

bhavika vyas
13:03 06 Aug 19

Subhashish Chakraborty
18:29 06 Feb 19
Very good very nice tritment

BHAVIK SHAH
10:23 21 Aug 18

Kajal Mane
10:59 24 Apr 18

nice dr.,cooperative stff

Rajan Satarkar
01:54 12 Mar 18
Excellent service ,must visit especially for zircon lava caps,very esthetic,thank you sabkadentist.

Shraddha Goyal
13:32 07 Feb 18
M very happy with the treatment..The service which they r providing is very excellent..

Trap Securities Pvt. Ltd.
12:03 12 Jan 18

Ekta... Patel...
11:19 11 Jan 18

tina bhagnari
13:57 18 Dec 17
Its good n services is very good

Mahima Palkar
13:25 18 Dec 17
Nice doctors, cooperative staff, they adjust the timinings and all😊👍👍

Pallavi Sirpuram
12:59 18 Dec 17
Best treatment n docter is very nice and services is very good

Nitin Sawant
12:18 18 Dec 17
Nice doctors and nice service

Nidhi Rathore
12:02 18 Dec 17
Nice experience.doctor is kind , co-operative & supportive.give me all information very well.staff also good.care patient with smily face.i like this atmosphere & will definitely tell my relatives & friends about this clinic.

neeta bagkar
07:51 09 Dec 17

bhushan agavane
09:57 11 Nov 17

Akash Rasal
08:45 11 Nov 17
It was a good experience.

Larissa D'souza
08:33 11 Nov 17
Verry nice place good doctors and faculty

Sanjay Dutt at
12:37 16 Oct 17
I visited the Chamunda Circle Mydentist clinic for dental checkup. The dentist attended o me. After checking sh has explained me about the treatment required for my dental problem with the help of slides. She also explained cost structure and discount offered. It was a very good experience.

akshay acharekar
10:58 18 Mar 14