Dental Clinic in Babhai Naka Borivali (West)
Address: Gr Floor, Saraswati Niwas, Kamdhenu Society, Near Laxmi Chaya Building, Near Deepak Hotel, Eksar Road, Babhai Naka, Borivali (W), Borivali West, Mumbai, Maharashtra 400092.
Monday – Saturday 11 AM – 8 PM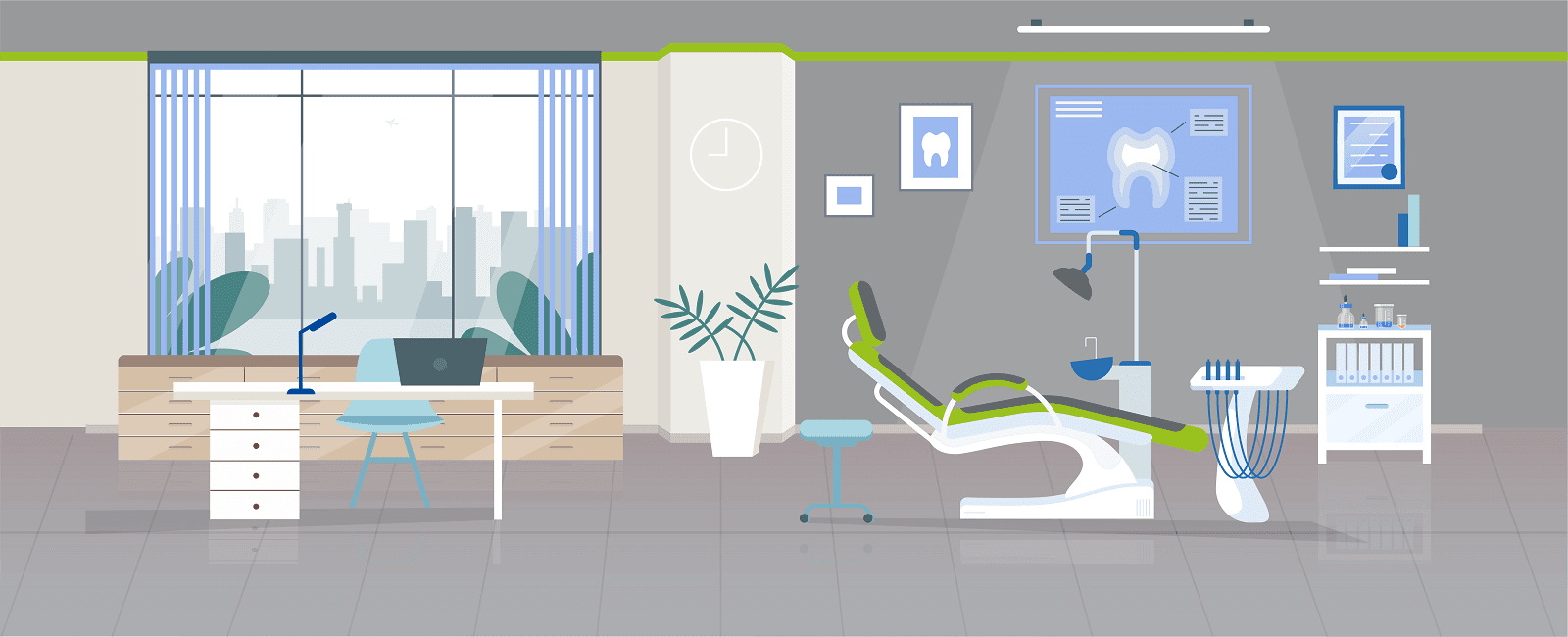 Very good experience. Courteous staff.Total nice experience. Economical.

Aby Valsan
15:16 14 Oct 21
It is nice experience with dr krunal

Janhavi Bhosale
12:34 12 Oct 21
Good service only issue is that the even after appointment we need to wait for check up

Jyoti Deorukhkar
08:14 09 Oct 21
It been my dentist place since 5 years service is good dentist are sweet and polite good experience every time I visit

Gayatri Deorukhkar
08:11 09 Oct 21
I had went to sabka dentist for my tooth cleaning ,Doctors and staff were Good .And the Best service I had for my teeth there was no harsh treatment while cleaning processDoctor Prinal was also taking care of teeth and provided the Good treatment for my teeth. The dentist clinic was also hygenie and they were maintaining all precautions related to Covid sanitization of seats ,hands etcIt was overall a good experience in the sabka dentist clinic.

Nishith K Baikampady
13:55 04 Oct 21
Dr.krinal done my cleaning it was great experience at sabka dentist she did cleaning with very softly and I didn't felt anything I recommend sabka dentist borivali west for the treatment.

jagruti muni
10:18 30 Sep 21
Very very nice place for any tooth problem. I had done my tooth cleaning n now I am having implant of my tooth. I am very much impressed n job done by Dr Rana n her team. Very nice of them

Govind Poojary
10:49 29 Sep 21
Nice service cleaning done without pain

Manoj Kumar
10:36 27 Sep 21
I had wonderful experience at Sabka Dentist Bhabhai naka, Borivali .. I underwent braces treatment under Dr Ancil ...Doctors and staff over here are very patient and friendly..I recommend Sabka dentist to youngsters who are really looking forward for teeth alignment

pooja nair
11:53 06 Sep 21
Sharing my experience of sabka dentist so firstly i was under the treatment of braces for around 2 year, and i received good and proper Assistantnace from the staff and my orthodontist dr. Asim. Its a good decision to visit sabkadenstist for dental treatment(speaking of my personal experience) just an advice for the Receptionist i. E the coordination part can be improved other than that everything was great!

595 TYBMS A Nitali Patel
07:24 02 Sep 21
I removed my tooth from here and i was really scared because people told me it pains alot after it's been removed but this is not at all true after my treatment i didn't feel even a minimum pain not even for a day just because of the amazing work done by Dr. Krinal Rana it was great experience and i would recommend sabka dentist without any hesitation.

anudeep lad
12:13 30 Aug 21
It was good experience to take treatment of my teeth by Dr. Krinal Rana. With her soft hand the teeth treatment particularly feeling was very smooth without any pain. Thanks Sabka Dentist.I surely recommend to my friends.G.A. Sawant

Nice teeth cleaning thank you doctor Krinal

manan shah
13:13 21 Aug 21
This is a great place to go and take care of your teeth. The team was very professional examining and providing with solutions by priority.Dr. Krinal did a great job, I felt that I was in good hands.All the people here were very gentle, kind and polite. Dr. Krinal explained very well about the procedures before performing it.Thanks to Dr. Krinal and the entire team!

Tanvi Parulekar
11:43 10 Aug 21
Good diagnosis and treatment plan advised.

simit parekh
07:57 06 Aug 21
I got my root canal treatment and crowns from Sabka Dentist. Their services are good and staff is very co-operative. Special thanks to Dr.Krinal Rana for the excellent work and explaining the treatment very nicely.All the covid protocols were followed here so its safe to visit.

Manasvi Gohel
12:34 05 Aug 21
Excellent work done by Dr Krinal Rana !!Very happy with the services given that to into less time , would recommend for all my dental checkup's at Sabka dentist Borivali. Also painless treatment & enthusiasts staff. Thank you Dr Krinal Rana , SABKA DENTIST !! Kudos to you all.

jaynesh patel
16:55 26 Jul 21
Perfect carePerfect solutionPerfect guidancePerfect supportTo the point solution to current problems

tejas mehta
11:54 26 Jul 21
Dr. Krinal is explained very well n smooth.. And staff are also very polite n humble.

Taruna Sitapra
07:34 26 Jul 21
Wonderful staff and doctors.The dentists take time to answer questions and I never feel rushed.The staf is excellent. They are very pleasant and knowledgeable.You will be satisfied seeing either doctor.

Akshay Thakur
08:59 11 Jul 21
Nice treatment..good treatment give by dr.krinal.i have done my tooth extraction.

Rekha Kumat
07:42 08 Jul 21
Doctors treat very friendly . Doctors and all other staff takes care of patient

Alka Dongare
10:01 30 Jun 21

Animesh mondal
07:05 26 Mar 21
Got my teeth cleaned up here. Dr Richa was very good with her advisory and treatment. Kudos to Sabka Dentist!

Sabka dentist one of the best dentist chains. Always professionalism in their work. Stay blessed Stay safe

Shubhangi Desai
11:57 11 Mar 21
Awesome place for dental treatment. Professional advice plus tips how to keep teeth and gums healthy. Doctor was very polite and answered to all my questions patiently with deep understanding of the problem. Thank you.

Tajinder Kapadia
08:20 11 Mar 21
Very professional Doctor, gives useful tips to keep you teeth and gums healthy. Treatment is done effectively and don't drag you into unnecessary expenses.

Vishal Kapadia
05:55 11 Mar 21
I got Root Canal Treatment done from Sabka Dentist Borivali West and I must say the treatment provided was excellent specially by Dr. Richa. Needless to say she is very proficient in her work, addressed other dental issues as well. Very grateful for the holistic approach. I missed certain sessions due to some issues, however Bhavika kept following up and gave reminder calls as well. Really appreciate that. I certainly recommend Sabka Dentist Borivali West branch to people looking out for excellent treatment. Sessions are worth every penny. 👍🏼😊

Sweta Kiro
12:59 10 Mar 21
Good service.. Dr. Richa and all staff are good and polite

Minty Gaikwad
13:13 06 Mar 21
Dentists r too sweet :) n the aesthetics 😍

Nihar Khojre
14:01 04 Mar 21
Very well explained by Dr. Richa

Yagnesh Malaviya
10:17 19 Feb 21
Awesome experience with sabka dentist babhai Naka .I'm visiting in frequently over there and every time service provide by them was superb 😊😊

Sujata Kadam
13:22 04 Feb 21
Sabka dentist one of the best dentist chains. Always professionalism in their work. Stay blessed Stay safe

prasad narvekar
12:46 21 Jan 21

DEEPAYAN SINHA ROY
14:09 09 Jan 21

NILESH GADE
06:43 01 Jan 21
They are very genuine and gave solution properly what I was facing since long time.I would recommend please visit they will help you.Thanks sabka dentist

Lalji Mourya
12:34 30 Dec 20
Happy with the treatment done by Dr Richa.she is so kind.all staff very helpful.very happy.n will always refer every member of family n friends...good job.

Aarvi Bavkar
12:59 04 Dec 20
Doctor Sagar is so gentle and nice person and of course does a good job and so profession , all the staff members are so much cooperative , specially bhavika mam , she is too kind and supportive . It was a wonderful experience with you all , my every queries were listened and solved with patience , I would suggest anyone in need to kindly visit this clinic , surely you will love the experience , thank u!!..😊

Ujjawal Rathod
07:11 02 Dec 20
Very friendly and helpful staff. Great experience

Vaikhari Kadam
12:26 25 Sep 20
very happy with the treatment. Thank you Dr. vishwa

srushti mairale
12:51 21 Sep 20
Staff and doctor is very friendly and treatment is very good at cheap prices.

it's a very nice experience.space is totally sanitized and all covid precautions taking.

Fagun Vora
07:41 25 Jul 20