Dental Clinic in Babhai Naka Borivali (West)
Address: Gr Floor, Saraswati Niwas, Kamdhenu Society, Near Laxmi Chaya Building, Near Deepak Hotel, Eksar Road, Babhai Naka, Borivali (W), Borivali West, Mumbai, Maharashtra 400092.
Monday – Saturday 11 AM – 8 PM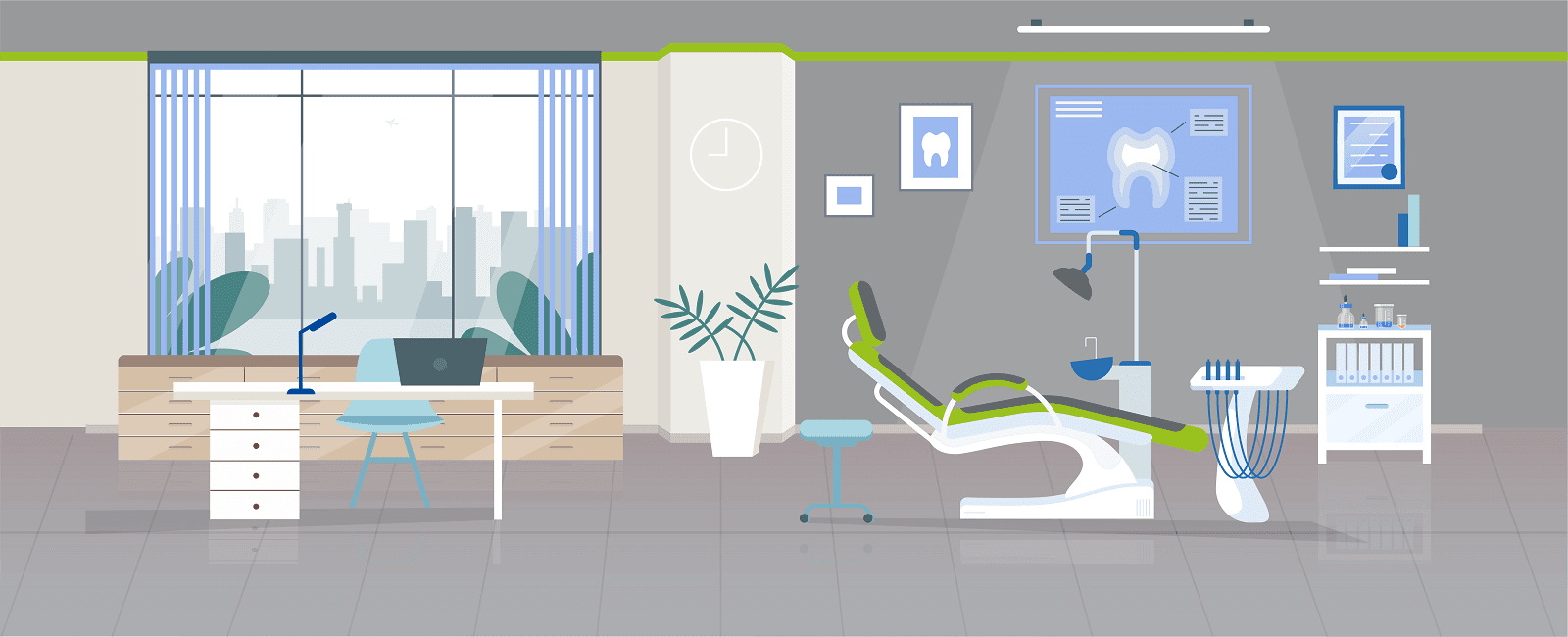 About Sabka Dentist Dental Clinic in Babhai Naka Borivali West Mumbai
From having a single facility in Vile Parle back in October 2010, to having about a 100 clinics in Mumbai, Pune, Ahmedabad, Surat, Bangalore, Navi Mumbai, Thane, Sabka Dentist have witnessed growth.
Team of Sabka Dentist encourages and recommends better oral health and a healthy dental lifestyle to all. With the help of a wonderful team of dentists and their commitment and vision, Sabka Dentist has become instrumental and created so many smiles across the nation.
Sabka Dentist in Babhai Naka Borivali west is one of the most prominent clinics which is consistently visible in the list of best dental clinics. We owe this achievement to the team of dentists who have helped to create and niche in dentistry and has reshaped the structure of dentistry by contributing to the numerous smiles.
So, next time when you are planning to visit a dental clinic in the city of Borivali, Babhai Naka, we hope to make it to the top of your list of dental hospitals in Borivali, Babhai Naka. For all your dental refrain & oral issue, Sabka Dentist Borivali, Babhai Naka is the place to be for the best of your smile.
Sabka Dentist in Babhai Naka, Borivali (W) promises assured deliverance of high-quality dental treatments in the most hygienic and maintained environment. Sabka Dentist in Babhai Naka, Borivali (W) provides an array of dental treatments including cosmetic, implant, conventional and preventive dentistry.
Sabka Dentist Dental Clinic in Babhai Naka, Borivali (W) will ensure your oral wellbeing, keeping you protected from any kind of damage and maintain the safety of your teeth. Dental check-ups hold immense importance since some symptoms are likely to appear in the oral examination as a sign of serious illnesses.
With the increase in the possibility of falling sick or catching a disease we tend to be cautious by taking regular body check-ups, while we undermine the effects of poor health on our lifestyle and hence dental check-ups are a must.
Our effort at Sabka Dentist, Babhai Naka, Borivali (W), is to make dentistry accessible and affordable. We have been chasing a dream to be the best providers of oral hygiene for a while and have been successful in doing so, to an extent.
Dedicated to our motto of providing quality care, summed up with pleasant experience and prioritizing our patients is what we believe in. Equipped for advanced dental techniques we are furnished to protect, improve and create your beautiful smile.
Facilities at Sabka Dentist Dental clinic in Babhai Naka, Borivali (W)
Dental Check-Ups:

Our dentists recommend everyone to get dental check-ups regularly every 6 months. A typical dental checkup involves complete oral health examination wherein the dentist will check your teeth and interiors of your mouth thoroughly so as to detect any cavities or other dental problems. One can avail free dental checkup at Sabka Dentist dental clinic in Babhai Naka, Borivali! We offer a full range of routine dental services to cater any dental problem.We also take digital radiographs (using RVG) for patients. They have negligible radiation exposure and these patient radiographs can be saved for future use.
Teeth Replacement: At Sabka Dentist, we have the provision to deliver various prostheses to suit your needs.
Teeth whitening and bleaching:Teeth Whitening lightens the shade of teeth and helps to overcome stains and discoloration. This cosmetic dental procedure can take upto 1 – 3 sittings depending on the extent of whitening one wants and the present condition of teeth.
Periodontics ( Teeth Scaling, Polishing and Periodontal Surgeries):Teeth cleaning, also called teeth scaling aims at removing plaque and tartar buildup with the help of manual or ultrasonic scaler. Scaling should be done every 6 months to prevent gingivitis and periodontal disease. Our periodontists also perform periodontal surgeries like flap surgeries, frenectomy, grafting, etc.
Orthodontic treatment (Braces):


Orthodontic treatment aims at treating malocclusions and other anomalies. We have different options for treating the same : Metal Braces, Ceramic Braces, Invisible Braces, Self Ligating Braces, Oral habit appliances, Space maintainers, etc.
Root canal treatment:Root canal treatmenttreats decayed/traumatized tooth by replacing infected/inflamed pulp with sealant and gutta percha material. It may take upto 2 – 3 appointments to complete root canal treatment of a tooth. However, at Sabka dentist dental clinic in Babhai Naka root canal treatment can also be done in a single sitting. Root canal treatment should always be followed by placement of crown prosthesis to maintain the integrity of tooth.
Steps towards choosing the right dental clinic
There is a lot of thought and contemplation which goes into deciding who you want to get yourself treated with and there are some aspects, which we are all worried about while considering a dentist for treatment. So here are some common questions with answers to help you decide better if Sabka dentist is capable of looking after your dental hygiene and why.
Location and office hours
Sabka Dentist in Babhai Naka, Borivali (W), is not just restricted for patients living that locality but it is the epicenter of several areas in the suburbs of Mumbai, making it easier to schedule visits and to arrive on time. Our dental clinic is open from Monday to Saturday, 12 pm to 9 pm.
Sabka dentist offer multiple payment options (credit cards, personal checks, payment plans). You will be presented with the price of your treatment only after going through the drill of thorough check-up by the dentist, followed by deliberation with the patient regarding the type of suitable treatment.
Personal comfort
One of the most important things to consider when choosing a dentist is whether you feel comfortable with that person or not. Are you able to explain symptoms and ask questions? Do you feel like the dentist hears and understands your concerns?
Would you feel comfortable asking for pain medicine, expressing your fear or anxiety, or asking questions about a procedure? Well do not panic as Sabka Dentist is structured in a way to make you feel free from anxiety.
The welcoming ambience and inviting staff will hear you and address your dental issues ensuring your comfort with the treatment and procedure.
Professional qualifications
Sabka Dentist is an abode of multi professionals who are experienced practitioners in the field of dentistry as well as dentists who are earning the traits.
Dentists associated with Sabka Dentist have to go through rounds and rounds of exams and practical tests apart from their experience and qualification to actually qualify as your dentist so slip on the dental chair and trust us as your dental hygiene is in the hands of one of the most eligible odontologists in the country.
How can Sabka dentist Babhai Naka, Borivali (W) come in help ?
We make Dental Treatment accessible by innovatively engaging with patients giving them the desired results. Sabka Dentist in Babhai Naka, Borivali (W) is created for patients in search of specialized, quality dental care which completely matches the international standards.
With advanced high-tech equipment, high sterilization standards, and qualified dentists at your disposal, you can be assured that your dental visit to Sabka Dentist will be performed in a quality-efficient and safe manner.
We have a specific methodology of treatment wherein we provide our patients with complete information regarding the treatment offered and only after their understanding and consent towards the treatment, we resume the course of the treatment. So be a part of the Brand that stands for quality treatment and aims towards creating better smiles.
Tell me more about Sabka Dentist, Babhai Naka, Borivali West
In case you are particular about your dental hygiene, you need to pick the best when it pertains to oral checkups and treatments. Sabka Dentist is consistently graded as one of the best dental clinics in Babhai Naka, Borivali West, Mumbai.
At Sabka Dentist, people not just receive world-class treatment for their dental troubles, but will also get to enjoy among the best in-clinic patient experience across India.
Regardless of the background or occupation of an individual, we guarantee that all of our patients feel at ease and experience absolutely no challenges when approaching or conveying their issues across to our dental specialists. We are some of the top dental clinic chains in Babhai Naka, Borivali West, Mumbai, and have a legacy which is unrivalled by any other dental clinic in Babhai Naka, Borivali West, Mumbai, India.
Our dentists are undoubtedly some of the best dentists in Babhai Naka, Borivali West, Mumbai.
Sabka Dentist very often makes it to the list of best dental hospitals in Babhai Naka, Borivali West, Mumbai, owing to our amazing team of dental experts and doctors, and state of the art facilities within our dental clinics.
Sabka Dentist was started way back in October 2010, with a single clinic in Vile Parle. Currently, we have grown to around more than a 100 clinics in Mumbai, Pune, Ahmedabad, Surat, Bangalore, Navi Mumbai, Thane.
The Sabka Dentist team constantly strives to encourage better oral health and help people to really feel and look good, and proudly carry their smiles. No wonder, as a result of our team's determination and vision to help spread smiles across the world, we have consistently managed to make it on the list of top dental hospitals in Babhai Naka, Borivali West, Mumbai.
So, next time you plan on visiting a 'teeth hospital in Babhai Naka, Borivali West', Mumbai, we should be at the top of your list of dental hospitals in Babhai Naka, Borivali West, Mumbai.
Consider us your own 'Sabka Dentist'; our dentists are some of the best dentists in Babhai Naka, Borivali West, Mumbai, and we can help you with your dental troubles so that you can carry on and spread happiness across with your beautiful smile.
I know Dr.girish since ye started his career and he was a tenant at our shop in jai vishambhari Society since than me and my entire kutum gets treatment from him and his wife both of them are very nice people and their treatment is cost effective and painless they are kind from heart and their staff Kapila is there best person as she is so polite at reception that half of pain is vanished outside only...God bless him for his future

Anjana chopda
13:39 14 Jun 22
It was nice experience and doctor unnati consultancy was amazing and receptionist veda specking very politely doctor unnati explain me very smoothly each and every thing. She also understand the patient pocket budget and give us good treatment

PRACHI DESAI
14:32 07 Jun 22
awesome service...Dr.Unnati is very approachable and humble and good at work...she explained everything patiently and answered all my queries...had a good experience.

Avani Mehta
13:21 06 Jun 22
Dr are very friendly and her treatment is also good and staff is also good my experience is also awesome

Shraddha Gaikwad
12:26 24 May 22
Nice treatment done by Dr unnati Pathak, discipline staff

Ashish Mhatre
14:16 25 Apr 22
Doctors treat very friendly . Doctors and all other staff takes care of patient

Alka Dongare
13:59 22 Mar 22
The way I expected the cleaning of teeths same they did.Very Happy and once again thanks to the madam and her assistant for the great cleaning process.

WAGLE VRUNDA
15:58 23 Feb 22
Very excellent service ,Dr.is very good ,thank you sabka Dentist

संकेश गोठलं
10:01 07 Feb 22

Sohit Negi
11:16 17 Jan 22
Went for a checkup..nice staf honest suggest for the betterment of my teeth

Atharva Parab
05:58 31 Dec 21
Doctor is very polite . I will recommend my friends also . Overall good experience. 👍

Subramaniyan Nadar
13:02 20 Dec 21
I become very satisfied about my teeth my smile become very good . Thanks to Dr. Bageshree she take very good treatment for me for my good smile and for my own healthy tooth become safe.i was very scared about my all theeth now I become satisfied. Thanks to Sabka Dentist .Good Services.

Anupama Shedge Naik
18:20 07 Dec 21
Very good experience. Courteous staff.Total nice experience. Economical.

Aby Valsan
15:16 14 Oct 21
It is nice experience with dr krunal

Janhavi Bhosale
12:34 12 Oct 21
Good service only issue is that the even after appointment we need to wait for check up

Jyoti Deorukhkar
08:14 09 Oct 21
It been my dentist place since 5 years service is good dentist are sweet and polite good experience every time I visit

Gayatri Deorukhkar
08:11 09 Oct 21
I had went to sabka dentist for my tooth cleaning ,Doctors and staff were Good .And the Best service I had for my teeth there was no harsh treatment while cleaning processDoctor Prinal was also taking care of teeth and provided the Good treatment for my teeth. The dentist clinic was also hygenie and they were maintaining all precautions related to Covid sanitization of seats ,hands etcIt was overall a good experience in the sabka dentist clinic.

Nishith K Baikampady
13:55 04 Oct 21
Dr.krinal done my cleaning it was great experience at sabka dentist she did cleaning with very softly and I didn't felt anything I recommend sabka dentist borivali west for the treatment.

jagruti muni
10:18 30 Sep 21
Very very nice place for any tooth problem. I had done my tooth cleaning n now I am having implant of my tooth. I am very much impressed n job done by Dr Rana n her team. Very nice of them

Govind Poojary
10:49 29 Sep 21
Nice service cleaning done without pain

Manoj Kumar
10:36 27 Sep 21
I had wonderful experience at Sabka Dentist Bhabhai naka, Borivali .. I underwent braces treatment under Dr Ancil ...Doctors and staff over here are very patient and friendly..I recommend Sabka dentist to youngsters who are really looking forward for teeth alignment

pooja nair
11:53 06 Sep 21
Sharing my experience of sabka dentist so firstly i was under the treatment of braces for around 2 year, and i received good and proper Assistantnace from the staff and my orthodontist dr. Asim. Its a good decision to visit sabkadenstist for dental treatment(speaking of my personal experience) just an advice for the Receptionist i. E the coordination part can be improved other than that everything was great!

Nitali Patel
07:24 02 Sep 21
I removed my tooth from here and i was really scared because people told me it pains alot after it's been removed but this is not at all true after my treatment i didn't feel even a minimum pain not even for a day just because of the amazing work done by Dr. Krinal Rana it was great experience and i would recommend sabka dentist without any hesitation.

anudeep lad
12:13 30 Aug 21
It was good experience to take treatment of my teeth by Dr. Krinal Rana. With her soft hand the teeth treatment particularly feeling was very smooth without any pain. Thanks Sabka Dentist.I surely recommend to my friends.G.A. Sawant

Nice teeth cleaning thank you doctor Krinal

manan shah
13:13 21 Aug 21
This is a great place to go and take care of your teeth. The team was very professional examining and providing with solutions by priority.Dr. Krinal did a great job, I felt that I was in good hands.All the people here were very gentle, kind and polite. Dr. Krinal explained very well about the procedures before performing it.Thanks to Dr. Krinal and the entire team!

Tanvi Parulekar
11:43 10 Aug 21
Good diagnosis and treatment plan advised.

simit parekh
07:57 06 Aug 21
I got my root canal treatment and crowns from Sabka Dentist. Their services are good and staff is very co-operative. Special thanks to Dr.Krinal Rana for the excellent work and explaining the treatment very nicely.All the covid protocols were followed here so its safe to visit.

Manasvi Gohel
12:34 05 Aug 21
Excellent work done by Dr Krinal Rana !!Very happy with the services given that to into less time , would recommend for all my dental checkup's at Sabka dentist Borivali. Also painless treatment & enthusiasts staff. Thank you Dr Krinal Rana , SABKA DENTIST !! Kudos to you all.

jaynesh patel
16:55 26 Jul 21
Perfect carePerfect solutionPerfect guidancePerfect supportTo the point solution to current problems

tejas mehta
11:54 26 Jul 21
Dr. Krinal is explained very well n smooth.. And staff are also very polite n humble.

Taruna Sitapra
07:34 26 Jul 21
Wonderful staff and doctors.The dentists take time to answer questions and I never feel rushed.The staf is excellent. They are very pleasant and knowledgeable.You will be satisfied seeing either doctor.

Akshay Thakur
08:59 11 Jul 21
Nice treatment..good treatment give by dr.krinal.i have done my tooth extraction.

Rekha Kumat
07:42 08 Jul 21

Animesh mondal
07:05 26 Mar 21
Got my teeth cleaned up here. Dr Richa was very good with her advisory and treatment. Kudos to Sabka Dentist!

Sabka dentist one of the best dentist chains. Always professionalism in their work. Stay blessed Stay safe

Shubhangi Desai
11:57 11 Mar 21
Awesome place for dental treatment. Professional advice plus tips how to keep teeth and gums healthy. Doctor was very polite and answered to all my questions patiently with deep understanding of the problem. Thank you.

Tajinder Kapadia
08:20 11 Mar 21
Very professional Doctor, gives useful tips to keep you teeth and gums healthy. Treatment is done effectively and don't drag you into unnecessary expenses.

Vishal Kapadia
05:55 11 Mar 21
I got Root Canal Treatment done from Sabka Dentist Borivali West and I must say the treatment provided was excellent specially by Dr. Richa. Needless to say she is very proficient in her work, addressed other dental issues as well. Very grateful for the holistic approach. I missed certain sessions due to some issues, however Bhavika kept following up and gave reminder calls as well. Really appreciate that. I certainly recommend Sabka Dentist Borivali West branch to people looking out for excellent treatment. Sessions are worth every penny. 👍🏼😊

Sweta Kiro
12:59 10 Mar 21
Good service.. Dr. Richa and all staff are good and polite

Minty Gaikwad
13:13 06 Mar 21
Dentists r too sweet :) n the aesthetics 😍

Nihar Khojre
14:01 04 Mar 21
Very well explained by Dr. Richa

Yagnesh Malaviya
10:17 19 Feb 21
Awesome experience with sabka dentist babhai Naka .I'm visiting in frequently over there and every time service provide by them was superb 😊😊

Sujata Kadam
13:22 04 Feb 21
Sabka dentist one of the best dentist chains. Always professionalism in their work. Stay blessed Stay safe

prasad narvekar
12:46 21 Jan 21

DEEPAYAN SINHA ROY
14:09 09 Jan 21

NILESH GADE
06:43 01 Jan 21
They are very genuine and gave solution properly what I was facing since long time.I would recommend please visit they will help you.Thanks sabka dentist

Lalji Mourya
12:34 30 Dec 20
Happy with the treatment done by Dr Richa.she is so kind.all staff very helpful.very happy.n will always refer every member of family n friends...good job.

Aarvi Bavkar
12:59 04 Dec 20
Doctor Sagar is so gentle and nice person and of course does a good job and so profession , all the staff members are so much cooperative , specially bhavika mam , she is too kind and supportive . It was a wonderful experience with you all , my every queries were listened and solved with patience , I would suggest anyone in need to kindly visit this clinic , surely you will love the experience , thank u!!..😊

Ujjawal Rathod
07:11 02 Dec 20
Very friendly and helpful staff. Great experience

Vaikhari Kadam
12:26 25 Sep 20
very happy with the treatment. Thank you Dr. vishwa

srushti mairale
12:51 21 Sep 20
Staff and doctor is very friendly and treatment is very good at cheap prices.

it's a very nice experience.space is totally sanitized and all covid precautions taking.

Fagun Vora
07:41 25 Jul 20
Dr Bhagyashree Deshpande is an excellent Doctor with great knowledge and exceptional service. Friendly staff. No waiting. Answered all questions till satisfaction. Did detailed work. Would recommend her at all time.

Falguni Pandya
13:55 22 Feb 20