Dental Clinic in AECS Layout Whitefield
2nd floor East, No 518, V.V. Arcade AECS layout, B Block, Kundalahalli Brookefield, Whitefield, Bengaluru, Karnataka 560037
Monday – Saturday 11 AM – 8 PM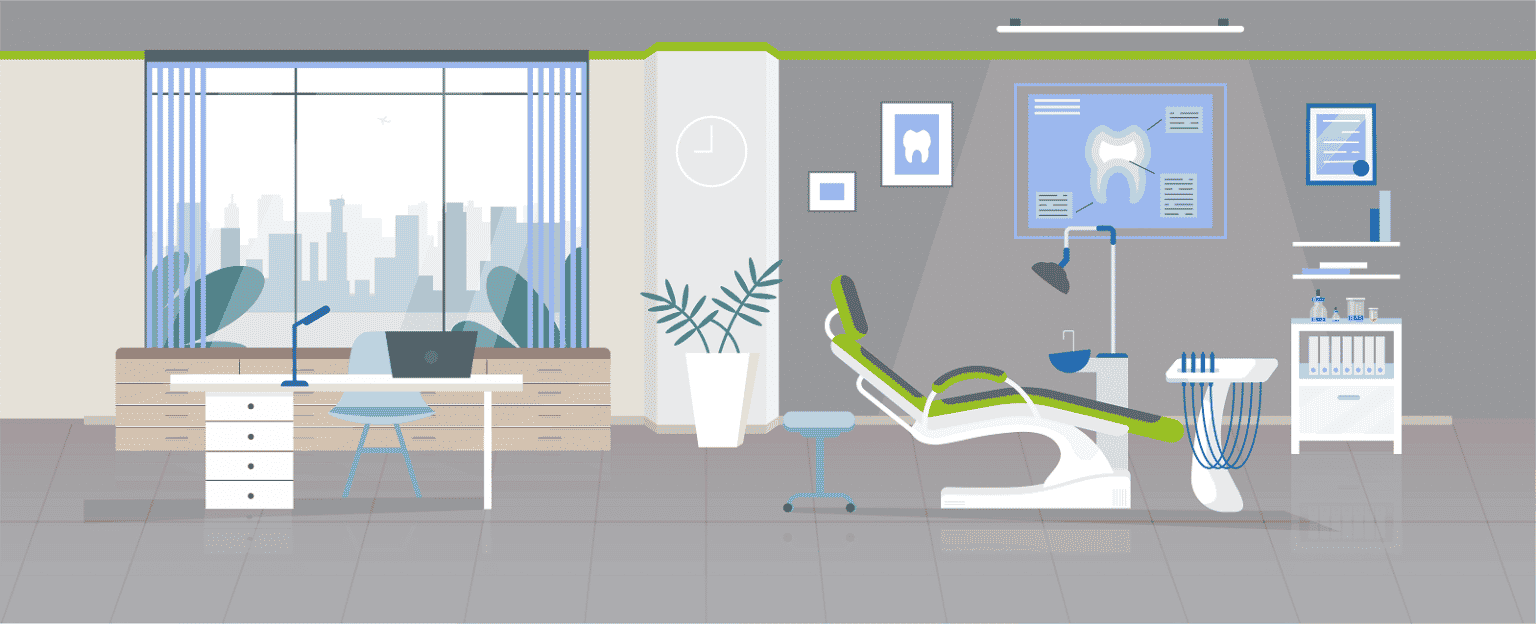 About Sabka Dentist Dental Clinic in AECS Layout Whitefield
Are you looking for a dental expert who can help you regarding your oral health, your dental pain and problem? Well, well, well we have two words to put a full stop to all your dental issues and that is SABKA DENTIST, center staging Dental care and customer satisfaction since 2010.
Everyone deserves the best and so select the best when it pertains to oral checkups and treatments conducted by equipped doctors at clinics across different cities of India.
Ranked among the best dentist in bangalore, AECS Layout Whitefield Sabka Dentist ensures an enriching experience by providing top class treatment for all your oral concerns, and at the same time also enjoying the reward of achieving an excellent standard of in-clinic experience for patients across India.
Treatments offered in Sabka Dentist AECS Layout Whitefield
From bridges to implants, tooth whitening to smile correction , gap closures to kids dentistry name it and the service is right up, as the team of Sabka Dentist are equipped to tackle and cure anything known to the world of dentistry.
For solution to all your dental problems Sabka dentist is present to woo your dental worries. An ideal choice and a brand truly 'of the people' Sabka Dentist is the best in terms of dental treatment and taking care of our patients.
Dental treatments like dental crowns and brigdes, smile makeovers, dental implants and other wide spectrum of dentistry procedures are done under one roof!
We have a team of well trained dentists and specialists who are up-to-date with their knowledge in various fields of dentistry.
Our clinics are well equipped with latest instruments and our dentists use best and updated techniques to deliver the best quality treatment.
Value for money treatment options and costs.
Zero waiting policy.
Speaking of the different types of treatments, below is a list of dental treatments with all their details and appropriate explanation for each treatment, for your understanding:
Dental Check-up:
Dentist evaluates the oral health of patients, then make additional recommendations if needed. Every patient should go to clinics for dental checkup twice a year. 
Dental check-up includes Digital X-rays and experts recommendations to to save teeth from further dental causes. 
Over dentures:
Missing teeth are also replaced by implants based overdentures. It can replace one or more missing teeth.
it is a denture that covers one or many teeth with the help of implants.


Dental implants:
Implants are basically a titanium screw, fixed into the jawbone to replace one or more missing teeth with the help of an abutment and crown. Implant is the best prosthodontic treatment to replace the missing tooth.
Teeth whitening:
It helps to get rid of discolouration of teeth and make stain-free teeth. One of the most popular cosmetic dental processes. By lightening your teeth, it gives you a glow on your face.
Dentures:
Dentures are a set of teeth which are made to replace the missing teeth or may remove existing teeth.
It can be applied for all the upper or lower teeth or can be applied for a few missing teeth. The dentures which you may need, it is custom made to apply in your mouth and will visually match the features and performance like your natural teeth.
Teeth cleaning and polishing:
Teeth cleaning used to eliminate the bacteria like tartar and plaque, and help to sustain the oral health as well as overall health. Polishing is done after cleaning and scaling to make the teeth surface smooth.
Orthodontic treatment:
Braces are made up of many materials like metal, ceramic, lingual that are connected to each tooth and are attached together with wires to correct the position of teeth.
Root canal treatment:
A RCT that saves your decayed tooth. The decayed tooth needs to be treated as soon as possible, otherwise it will cause severe dental problems. This treatment involves eliminating the infected pulp from the root and fill it with rubber like material called gutta-percha. Sealing process follows after cleaning the infected nerve.
Steps towards choosing the right dental clinic
The staff members at Sabka dentist AECS Layout Whitefield, are all learned and qualified professionals made available at your disposal.
Our dental clinic facilitates all types of dental treatments ranging from general dentistry, periodontics (gum treatment), endodontics (root canal therapy), orthodontics (braces), and cosmetic dental treatments including porcelain veneers and dental implants.
Your professional personalized dental care experience and the opportunity to improve dental health is near you, so make the most of it and have your own Sabka Dentist experience.
Here are a few questions that we answer for you, ourselves:
Are we a professional association?
The Principles of Ethics, the Code of Professional Conduct and the Advisory Opinions are some of the many principle aspects which shouldn't be pardoned and must be taken into consideration.
We at Sabka dentists have faith in the very foundation of our institution and our team of experts is all hands-in, helping you create your best smile.
Where the clinic is exactly located?
Question of convenience? Convenience of time, and location is important for any dental treatment, since it involves the presence and participation of the patient on regular intervals, depending on the patients' requirement.
Sabka Dentist, AECS Layout Whitefield is located at the epicenter, making your trips to the dentist easier and convenient to reach .
Do patients get to know about treatment plans and fee structure estimation ?
When discussing treatment if the plans are explained in detail, it becomes easy to know what to expect, how many visits the treatment will take, how much time? Are you given accurate estimates up front?
Are your questions answered clearly? You will without a doubt get answers to all the above question from the best dentist in bangalore, at Sabka dentist clinic in AECS Layout Whitefield.
Take a look around the office.
Sabka dentist has a chain of Dental outlets throughout the city of Mumbai and in various parts of India. Sabka Dentist follows a uniform code of conduct.
Our uniformity in terms of equipment, material used for treatment and the design of location outlets is what makes us stand out. Prioritizing the hygiene factor we take pride in.
How can Sabka dentist in AECS Layout Whitefield help
Suspecting a dental problem? Feeling like approaching a dentist and finding answers for your dental inquiries. Well this is the place to be for all your dental inhibitions, put your queries at rest as Sabka dentist is at your rescue.
Irrespective of the various barriers of economy created by man, we strive to give each and every individual the best of our potential in terms of the treatment experience, the understanding and communication between the dentist and patient, our faith in establishing a healthy professional approach is what has led us to becoming the brand that we are today.
We have a team of the best dentist in bangalore, we have established a benchmark in the field of dentistry in India, a legacy created which is not an easy one to form by any other dental clinic not just in AECS Layout Whitefield but anywhere across the cities of India making the smile of our country wider and whiter.
Tell me more about Sabka Dentist, AECS Layout Whitefield
If you are particular about your dental health care, you must select the best when it pertains to oral checkups and treatments. Sabka Dentist is consistently graded among the best dental clinics in AECS Layout Whitefield.
At Sabka Dentist, patients not just get first-class treatment for their tooth complications, but will also get to enjoy one of the greatest in-clinic patient experience across India.
Regardless of the background or occupation of an individual, we guarantee that all our patients feel at ease and experience absolutely no challenges when approaching or getting their dental complications across to our dentists.
We are amongst the top dental clinic chains in AECS Layout Whitefield, and have a legacy that is unparalleled by any other dental clinic in AECS Layout Whitefield, India. Our dentists are some of the best dentists in AECS Layout Whitefield.
Sabka Dentist very often makes it to the list of best dental hospitals in AECS Layout Whitefield, owing to our wonderful team of dental specialists and doctors, and state-of-the-art facilities within our dental clinics.
Sabka Dentist was started way back in October 2010, with a single facility in Vile Parle. Now, we have grown to around more than a 100 clinics in Mumbai, Pune, Ahmedabad, Surat, Bangalore, Navi Mumbai, Thane.
Our team constantly strives to encourage better dental health and help people today to truly feel and look good and proudly carry their smiles. No wonder, as a result of our team's perseverance and vision to help spread smiles across the world, we have frequently managed to make it to the list of top dental hospitals in AECS Layout Whitefield.
Hence, the next time you are planning to visit a 'teeth hospital in AECS Layout Whitefield, we should be at the top of your list of dental hospitals in AECS Layout Whitefield. Consider us your own 'Sabka Dentist'; our dentists are some of the best dentist in bangalore, and we can help you with your dental concerns so that you can carry on and spread happiness across with your delightful smile. 
I have done here RCT and implant treatment, Dr. Anita is very good, she was talking very politely, In short Anyone can visit... Thankyou Sabka Dentist.

Dharmendra singh
11:03 28 May 22
I have visited many other dental clinics in Bangalore but the instruments what Sabka dental are using & the way they do the treatment didn't find anywhere else....& Price is also very reasonable.... Really Happy 😊😊😊

Saiful Khan
09:32 23 May 22
Awesome clenic & doctor. Affordble. treatment to middle class. Finance & emi fecilities availble

Sastry M L N
10:08 16 May 22
Very very good experience, and doctors are very supportive and well experienced , very much happy and thankful for your service 😀

Pritam Adhikary
12:32 05 May 22

DCS MOTION PICTURES
01:06 05 May 22
Thanks for the treatement and handling with care to Dr. Anitha and Dr.neethu and Jacqueline..

I am taking my Aligner treatment from here,, prices are very affordable and I'm seeing great results. Thank s to the entire team.

Mohankumar Mohankumar
12:02 20 Apr 22
Doctor is too friendly I visited for trimming of my front tooth's, I got it done in few minutes and I'm so happy with the results:) Thanks Doctor

Apoorva Appu
10:09 19 Apr 22
Service in the clinic is really good undergoing orthodontic treatment .

Harshitha C J
14:27 16 Mar 22
I came across Sabkadentist when searching online for a dentist near my home. I read through the reviews and they were uniformly good and I am not surprised at the excellent rating after getting myself treated.Firstly the location is very good. The clinic is very clean, spacious and modern. On the two occasions, I visited I took an appointment and on both occasions I was attended to promptly.Dr Anita is very efficient and also a good communicator. She diagnosed my problem and suggested the proposed treatment which I was happy to accept.I had my teeth cleaned and got filling down for two cavities. Dr Anita informed me that if the filling were to come off within a year, the refilling would be done free of cost. This gave me comfort as I had an unhappy experience earlier with another hospital chain where the filling came off within two months. Seems the tooth preparation was not done well then.I have no hesitation in recommending Sabkadentist at AECS Layout, Bangalore for all dental problems.

Shankar Subramanian
12:39 03 Mar 22
Dr Anita is very professional and compassionate. She did a thorough checkup and explained the procedures in layman terms. She has a personal touch that most doctors lack. Also the facility is hygienic. Thank you for comfortable experience.

Doctor explained the issue in detail. Tooth extraction went smoothly. Over all nice experience. No waiting time if you have prior appointment.

Abhijit Gupta
02:24 17 Feb 22
Went for filling and teeth cleaning. Dr Anita was supportive and did her job properly

Sukumar Reddy Vabbareddy
06:34 05 Feb 22
I did veeners treatment here and the experience was very good, i got my beautiful smile and got confidence to smile freely, thankyou subka dentist for providing a good treatment with expertise.

kalyani Banage
13:36 21 Jan 22
I visited Sabka Dentist AECS branch since my wife needed RCT treatment. She was treated extremely well and the services, staff were professional.

Deven Deshpande
09:19 04 Jan 22
Very nice place for dental treatments with good hygiene

Pravallika Avapati
07:16 31 Dec 21
Had a pleasant experience. I recommend this dental clinic for all dental treatment.

Neenu Ann John
14:12 30 Dec 21
I went for veneers for my front teeth.Dr Anita was very considerate and humble..She made me feel at ease while my treatment was going on.I am happy that i chose sabka dentist , would definitely recommend it for my friends and family

Noufiya Ks
03:40 29 Dec 21
Best dental treatment, thankyou for the painless treatment.

I had gone for a consultation for alignment of tooth...Dr Anita was very polite and humble ...she looked into my concerns and suggested SD align for me...My treatment is going perfectly fine....I am very happy with treatment.

Cristiano Thomas
14:45 28 Dec 21
Very professional and hygienic..i had a painless extraction..

Asif Rasheed
12:09 28 Dec 21
The doctor was very good ....polite ....i had gone for extraction of my wisdom tooth....my experience was very nice...i would definitely recommend this clinic

Bidisha Das
09:30 28 Dec 21
Dr Anita and team is really amazing. They gave really good service

haritha mohan
12:40 14 Dec 21
Had a painless Root Canal treatment done by Dr Anita & team. Great treatment!

Arjun Bigi
02:54 11 Oct 21
First time I visited the clinic, everything was perfect, neat clean and hygenic. The Doctor examined me well, Advise some xray. She was genuine and humble. Thumbs up 👍 her attitude and careness towards patients.

Ajeet Kumar Dalei
17:04 04 Oct 21
Excellent facility and doctors. Reasonable and transparent prices. Doctor explained the options clearly. No overcharging.

Sai Parvathi Veeramani
03:28 12 Sep 21
Dr are very experienced and they have explained the procedure very well

Gautam Banerjee
08:02 04 Sep 21
Had a wondrous experience n pleasant environment is there. I had got RCT and crowns done which was completely painless treatment n amazing result.😊Dr Anita n her teams handled such a good way.Thank you.👍

Reena Mehta
05:29 22 Aug 21
Nice overall experience with Cavity filling and Dental Clining at Sabka Dost AECS layout. Will definitely visit again. Thanks

hemant parashar
13:16 30 Jul 21
I took teeth aligners..doctor Anitha is very polite and humble and treatment is also so good..one who are looking for teeth aligners go for it.

Arpitha SS
13:18 09 Jul 21
I took my daughter here for cavity filling, Dr Anita was there and she was very good and treated my daughter very well, explained what is the issue, suggest few things proactively to avoid problems in future. Good to visit.

Vinod Babu
10:39 01 Jul 21
Doctor Anita and her team are amazing. Very friendly environment and customer care service is too good. Best clinic for getting dental treatment done.

Worth going - so clean and expert

Siemboi Gangte
13:07 29 Jun 21
Best dental clinic and very hygenic...thanks to doc anita

Very neat and clean. Please visit highly recommended to everyone.

huimila sayai
11:30 29 Jun 21

Experienced doctors, provides detailed explanation for the ailment & treatment.

ISHAN MEHTA
10:53 29 Jun 21
Best clinic to visit in Bangalore.

pavithra gangadharan
10:15 29 Jun 21
One of the best dental clinic I have been. 👌 👌

The best dental care I have ever experienced! ..

Arshiya Manzoor Ali Khan
09:58 29 Jun 21
Great ambiance!!! Very spacious and well organized. Unlike most of the clinic where you feel claustrophobic. Doctor is very approachable which matters the most and will ans all your doubt and queries. Will definitely visit again!!!