Address: Flat No.1, Ground Floor, Manas Apartment Plot No. 29, Sector-21, Nerul East, Navi Mumbai, Maharashtra 400706.
Monday – Saturday 11 AM – 8 PM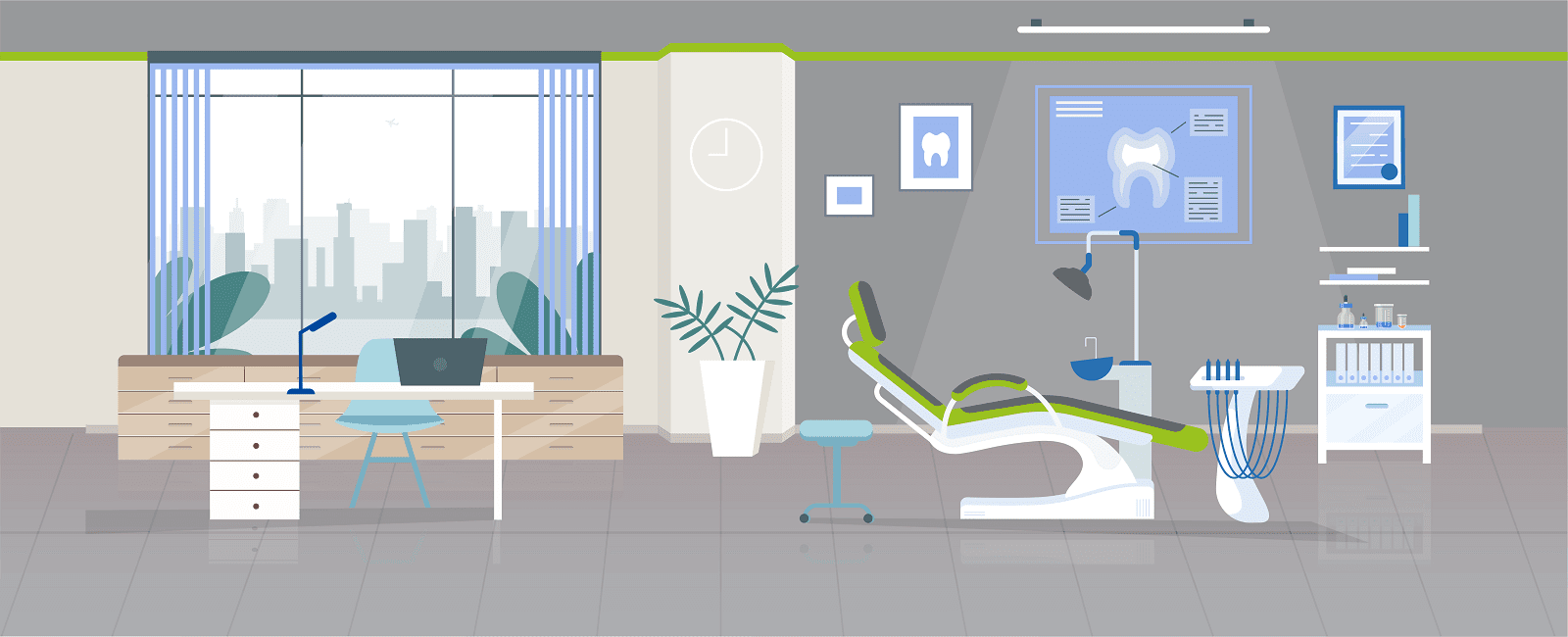 I had a great experience!! ❤️💯Staff and there treatments were best and they guide us so best!! And our doctor and his treatment were also good everything was done on time plus all our doubts and problems were solved!! Tysm sabka dentist!! ❤️

Unnati Singh
08:08 03 Mar 21
Absolutely well maintained unit and Dr Mariya has very peaceful and pleasing personality, explains any nature of complication, in absolute lay person terms !!Covid19 protocols are well followed too.I wish the whole team ..Best of Luck for a successful year ahead 😊🙏

I had gaps between my teeth and I had an ortho treatment for 2 years and I was treated by Dr. Ansil. I had a very good experience here. The receptionist are also very nice as they informed the patient's if they have any appointments regarding their treatment. Do visit here guys!!!

Mahesh Umbrajkar
13:08 17 Feb 21
Very professional, polite attitude and provide complete clarity on the concern. Pricing is excellent too.

Nachiket Deshpande
11:25 13 Feb 21
The doctor Mariya is nicely explaining the problems in teeth & treatment to be taken. Good experience would like to go for tooth treatment here.Thanks

Rekha Shetty
12:57 06 Feb 21
Hats off to Dr Mariya and Team, was scared to go for Capping but the way they have handle me, the whole process was painless.Thank you Dr.Keep up the good work.

Mayur Satale
13:37 21 Jan 21
Best staff they take follow-up and arrange a appointment as per our convenience time i specially thanks to Mrs. FATEMA from Nerul west branch she really take care of patients appointment nicely happy with services 😀 😊.

muskan begam khan
13:44 18 Jan 21
Nycc one very politely talking with patients and understanding level is so great 👍. Very reasonable service towards patient.

vedant nalawade
12:49 14 Jan 21
Thoroughly professional approach by Dr.Mariya Deshmukh.Highly recommended.

Baboo Varughese
07:56 12 Jan 21
Mainting all necessary safety precautions for covid.

Chetan Gaikwad
12:41 09 Jan 21
Visited today for cleaning but I am very surprised and blessed that dr.mariya give me the advice while cleaning that I have some cavities issue due to that i need filling,and I really really thankful to dr.mariya. Thanks Sabka Dentist .You Guys Rock !

Muhammad Sheikh
15:05 07 Jan 21
Overall a good experience with the staff and doctors. Necessary precautions are taken by the clinic in the view of current covid situation

Rajdeep Kaur Khaira
09:06 17 Dec 20
Hygienic clinic, very good dental treatment.

Sanjay Surendran
06:25 16 Dec 20
During this covid period very good treatment is done with best safety and protection

GouriNath Mahato
06:19 03 Dec 20
Dr.Mariya consulted me.she is very professional and did an amazing job and iam truely satisfied with the service provided.Entire staff was very cooperative and polite.Glad to have done my treatment over here.Treatment is also affordable. It is a very good and hygienic clinic.

Ramapriya Priya
03:46 29 Nov 20
Doctors and all supporting staff at Sabka clinic are very cooperative and helpful.Clinic is very neat and clean.Time Management - SMS messages are sent two days prior to the appointment which is very helpful.All precautions are taken during COVID-19.My son and I are taking Orthodontic Treatment (Braces) and Dr. Ansel is the best.Highly recommended to all.................. Kaushtubha Singh & Raksha Singh

Raksha Singh
07:46 27 Oct 20

Atul Gajbhiye
10:10 24 Oct 20
Very nice experience with sabka dentist nerul clinic. Doctor and staff are very cooperative.Neat and clean clinic. Hygienic place.

Ranjana Thakur
09:44 08 Oct 20
Subka Dentist, Nerul is a one-stop solution for all dental problems. I had been there for my teeth Root canel.In my life Today It's first time, I visited dental clinic.The entire procedure went on very smoothly. Dentist was very kind and she made sure that I don't feel the slightest discomfort.

Sachin Kumkar
07:18 05 Oct 20
Awesom experience. Amazing team. Good doctors. Good clinic. I am happy with my daughter treatment done by Dr saurabh pedodontist. Well maintained and hygienic place. All pricaution taken in covid situation.

swati surve
09:17 02 Oct 20
Great..value for money.. amazing and well experienced doctor..very higienic place..

Prashant s
08:15 28 Sep 20
I am glad to set this pace as I connect with Sabkadentist, Nerul East for my alignment and consultancies.A huge thanks to Doctor Mariya, she is excellent at the Job, passionate, encouraging and lively. She has upgraded my smile to first class...lolz.My regards also to the team: Swati and Sunita. They are the best co-workers for SabkaNerul. You guys are good. They take all covid-19 prevention protocol very seriously.I am sure coming for my alignment arrangements and the aligners.Thumb up!Israel(Nigeria)

Israel Ameh
08:49 27 Sep 20
Friendly staff and dentist

Kartik Barange
13:26 26 Sep 20
Helpfull staff, good treatment with all precautions taken

samit zade
10:37 26 Sep 20
Hygiene clinic , good service, knowledge able doctor.

ankita sakhare
12:28 25 Sep 20
Friendly staff and friendly Doctors clinic well sanitized they use all the safety gears to protect from covid-19.

abhijeet Thube
11:19 25 Sep 20
Clean and hygiene clinic. Friendly environment.Good first experience

chandrabhan kumkar
08:15 25 Sep 20
Neat and clean clinic.nerul clinic maintain good services and top most hygiene and sanitation in covid situation.

Sunita Dhotre
11:10 24 Sep 20
Very good and friendly professional in their work

Shrikant Kumare
11:02 24 Sep 20
Very nice and clean clinicHygiene maintainsCovid 19 prevention taken.

Rajkumar Lal
10:57 23 Sep 20
Good service excellent doctor and staff cooperating and effective result

Excellent service . All covid 19 prevention taken .

Good experience...and good treatment.

Deepika Gawde
10:02 27 Aug 20

Amit Sonawane
06:33 05 Aug 20
Service is perfect doctors are great overall 5 star ❤️ thanks for making my smile perfect😀

prince rathod
06:18 28 Jul 20
The Nerul clinic has been maintaining top most hygiene from sanitation, temp check to using hand sanitizer for doctors staff and patients. The patients visiting are given a disposable foot cover and made to wash hands with hadwash and gargle mouth with betadine.Note to clinic: patients need to be informed if any changes in appointment or issues.

Prateek Jadhav
12:33 18 Jul 20

Abdul Ahad Qureshi
13:02 16 Jul 20
I have been taking treatment from sabka dentist since a year I'm having a great experience untill now the facility service is good especially doctor's are very professional and awesome do visit it....

Vaishali Jagdale
11:49 05 Jun 20

sanjay das
06:20 18 Mar 20
It was a good experience overall. My problem has been solved.

Abhimannue Chandrababu
11:19 05 Mar 20

Rani Bhise
07:51 04 Mar 20
Nice clinic and staff is very good

supriya mhatre
07:19 04 Mar 20
Dentists at Sabka Dentist are very Cordial and make the patient calm and comfortable, especially those who are visiting dentist for the first time. Also, they give utmost correct treatment for the patient.

Shweta Verma
14:31 28 Feb 20

Neeta Naik
07:46 28 Feb 20

suraj poojary
13:36 26 Feb 20
Satisfied with doctor treatment and staff of sabka dentist

dilip ridh
12:19 24 Feb 20
Dentists here treat the patient with concern and have in depth knowledge. I was enlightened with keeping abreast with dental heath maintenance for long term sustainability of teeth. Good pricing as well.

Vineeth More
11:28 24 Feb 20
Good Experience.Corteous staff and good dentists.

Pranoy Pyne
07:42 24 Feb 20
Had a great e experience with Dr.Priya!!

rajdeep pal
15:07 20 Feb 20
I have been visiting Sabka Dentist, Nerul since past 3.5 years for my Ortho treatment. Though the treatment is taking longer than expected, the Doctor is quite patient and trying his best to finish the treatment at the earliest.My entire family has had their part of treatments here too.Highly recommended for ortho treatments👍🏻

Priyanka Joshi
12:23 19 Feb 20
Done it first time.Very good experience.Wonderful doctors and staff.

vikas deep singh
15:11 18 Feb 20
Highly qualified & professional doctorsNice location; easy & convenient .

Sopan Surve
06:59 16 Feb 20
Nice clinic & staff is good

Amol Surve
06:52 16 Feb 20
Dr.Mariya addressed my root canal treatment.She completed it in one sitting flawlessly.I'm really glad to chose Sabka dentist Nerul for my treatment.Keep it up guys!!

Emaan Deshmukh
14:25 07 Feb 20
Nice clinic and professional doctors

ujwal suna
07:24 05 Feb 20

smriti bahl
12:45 01 Feb 20
Best dental clinic in maxi mumbai

Shriya Vednarayan
10:38 01 Feb 20
The experience with staff and dentist was great.The doctor explained to me everything about the various treatment options and the condition as well.

ashish kumar
07:42 01 Feb 20
I highly recommend Dr.Mary the best dentist i ever had.i had root canal.Never i felt any pain the entire process.She is very skillful.gentle.and caring.The co wokers are friendly they treat you like a family.Thw place is easy to find high tech clean and parking is very convenient.

Swapnil Jadhav
15:57 31 Jan 20
You have done my Rootcarnel very nicely

Nibha Mishra
13:13 30 Jan 20
Dr Mariya consulted me. She is very professional and did an amazing job and I am truely satisfied with the services provided. Staff is cooperative and polite. Whole atmosphere at the clinic is very peaceful. Had an amazing experience.

Mehvish Deshmukh
18:10 29 Jan 20
I visited SD Nerul and Dr. Mariya did my smile designing. I'm very happy with treatment and I would recommend others to visit this clinic for dental problems. Staff is also very polite and cooperative.

Shakeela Deshmukh
16:37 29 Jan 20
Professional dental cleaning. Very hygenic clinic

Chhiranjiv Pucha
14:42 29 Jan 20

Awanish Mishra
07:29 28 Jan 20
On consultation by Dr mariya , Dr sandeep Singh did my treatment it was wonderful experience visiting sabka dentist clinic. Looking forward for more. Humble n competent staff.

Imtiyaz ali khan deshmukh
11:08 27 Jan 20
Dr. Mariya consulted me for braces. Dr. Sandeep did my braces treatment. Entire staff was very co - operative. Glad to have done my treatment over here. Treatment is also affordable👍🏻

nawal imtiyaz
11:05 27 Jan 20
Good consultation by Dr Mariya they checked my teeth and consulted about 3 unit bridge for lower teeth. Looking forward for next appointment.

swati bhalsing
14:36 25 Jan 20
Nice experience with sabka dentist nerul clinic

RAVINDRA PANDEY
10:48 24 Jan 20
Good experience.1st time visited and got very good consultation.

Pro Gamers Planet
10:15 24 Jan 20
Good service... N thank u sabaka dental clinic staff and doctors

pradip kokare
14:28 22 Jan 20
It was best experience dealing with sabka dentist..fully satisfied:-)

prakash more
14:05 21 Jan 20
Courteous staff & doctors. Spacious clinic with prompt services. Experience was very satisfactory.

sameena shaikh
10:29 18 Jan 20
Thank you for giving me my smile back. Nerul dental clinic branch has great team and providing good services to thier clients. The staff and drs were very friendly. So i am giving 5 star.

Awasome service from well trained doctors.Even explained all the causes and treatment.Great.

Darshan Kavedia
10:43 17 Jan 20
Awesome service given by sabka dentist, nerul

saddam sheikh
09:54 16 Jan 20
It was very quick and comfortable appointment without any hassle of waiting period. Thank you SABKA CLINIC. THANK YOU DR MARIYA :)

Mishi Singh
08:08 16 Jan 20
Currently my treatment is in process; till now satisfied with the treatment😊 Hoping for good result.

Anuj Wankhede
14:11 15 Jan 20

My experience with sabka dentist is very good. Dr Ancil is my orthodontist.

It's a very good clinic. All the staff is nice and supportive. I am happy with my experience with them.

kanchan nikam
12:31 15 Jan 20
I have started my experience at sabka dentist and it's been only 3 months but I really like it, they try every possible way to make the pain less and also inform you about your progress. It is extremely peaceful environment and the hospitality is remarkable. I would recommend this to all.

Muskaan Gangwani
11:57 15 Jan 20
Very nice doctor. Right guidance suggested for good decision. I would like visit again for my routine check ups in feature.

Gangadhar Nalla
16:50 04 Jan 20
Good experience, hygienic place, polite staff and affordable services.

Akshay kharade
15:41 02 Jan 20
Very nice doctor. Gives right guidance for perfect decision. Would like visit again for my routine check upsThankyou Doctor Maria

Arsalaan Hodekar
08:16 14 Dec 19
Better experience. Well care taking staff,polite punctual and helpful, Good dentist and centre at very fair price.Thanks to sabka dentist

HASAN KHALFE
14:24 11 Nov 19

Good doctors with a pleasant way of talking

shifa iraqui
06:41 09 Nov 19

Vishal Dube
14:17 05 Nov 19
My experience with Sabka dentist is generally good. Went for upper jaw complete implantation, two years ago. Completed successfully. Team of dentists n their staff r professional n caring. If anything needs improvement, that's the workshop staff.

Very good experience, good treatment and very good doctor behaviour..

moinul hoque
11:16 02 Nov 19
I went to sabka dentist Nerul east branch for my full mouth scaling. The procedure executed by Dr Mohini. Carefully and very much precisely she completed the task. I will always prefer Dr mohini for futher dental treatments and also recommends to other also.

Vaibhav Zodape
12:43 23 Oct 19

Priyanka Agarwal
14:13 22 Oct 19

Mangesh Ragade
14:06 22 Oct 19
Good Service Doctor & Staaf are too supportive...

Must visit place. Good doctor. No mis-guidance.☺️

suresh chavan
16:16 12 Oct 19
First time ...and i can say good experience...

Azharuddin Girkar
10:24 03 Oct 19
Best Caring Neat&clean and spaceious.

Venkata krishna Ramana Manny
14:09 01 Oct 19
Professional Doctors & nice service...

Gaurav Matele
16:25 30 Sep 19
Very kind and welcoming staff.. well trained dentists with apt knowledge of their work

Taha Shaikhnag
13:09 28 Sep 19
Feeling better after doing teeth cleaning and scaling at sabka dentist nerul east cleaning. Dr. Mohini treated me very well and also educated me about dental health. Feeling happy and smiling ..

Abhishek Patole
15:19 27 Sep 19
Very Interactive and cooperative staff. I am getting my ortho treatment done with the same. Very delightful experience with Dr. Mariya and their team including swati, nikita and swapnali tai. Excellent service. Thank you sabka dentist. Must visit.

Mohini Zarekar
14:09 27 Sep 19

Akbar Shaikh
15:49 23 Sep 19
I got to know this place via online ad.. I called them and got an appointment... Overall experience was good.. things were pretty organised and charges were transparent... I went for cleaning n filling .. satisfied with the services.. I was attended by Dr Maria Deshmukh.. she is polite and professional...

CA Syed-Naushad Ahmad
08:18 23 Sep 19
Very good service, at reasonable price..

naveed khan
12:41 21 Sep 19
Great service at affordable pricing.

Nandkishor Sinha
09:55 20 Sep 19
Very good , excellent nice Dr, all are giving good information and supportive thanks

Amol Joshi
13:55 19 Sep 19
Neat and tidy clinic..well behaved staff and professional doctors.. overall very good experience and above all it's budget friendly.

Avinash Kunte
09:08 19 Sep 19
"I would like to commend Dr Mariya and the sabka dentist team for the responsive and excellent service when I had to arrange dental check and cleaning, attended to the RC treatment . I was in very good hands - and very relieved that all procedures went well. Thanks!"

indrajit nikam
18:38 18 Sep 19
Must visit place. Good doctor. No mis-guidance.

Kunal Gupta
14:08 16 Sep 19

Neha Rukadikar
13:36 16 Sep 19
Best treatment we got... appreciating for communication...

shweta malgi
13:35 16 Sep 19
Perfect overall cost for every treatment. Very well done.

Baazil Agaskar
12:31 11 Sep 19
I got good advice from doctor.

Prem Singh
12:30 10 Sep 19

Mubashshir Khan
10:06 10 Sep 19
Doctors are friendly they treat every patient equally always take feed back every patient feels like vip patient they professional doctors always welcome the paitiens with a smile i have already recommend all my friends about sabka dentist

Priyanka Salunkhe
12:53 09 Sep 19
I have always hated going to the dentist. Dr. Trupti & Dr. Mariya at Sabka Dentist was friendly, knowledgeable, efficient, and gentle. They have state of the art technology, modern equipment and gentle bedside manner.

Sanchit Gaikwad
12:14 09 Sep 19
Good place for dental checkup. Nice service they provide.😊

Utkarsh sharad
10:44 09 Sep 19

Swastika Sharma
10:31 09 Sep 19

Ketan Kambale
14:40 05 Sep 19
I have very good experience with sabka dentist nerul.All the staffs are good.👍

Neat, clean and maintained clinic.Doctor and staff are well behaved.With appointment didn't had to wait for the turn.

Pratik Ninawe
11:20 23 Aug 19
Best teeth treatment in budget price

shubham phatak
10:19 12 Apr 19
Very well behaved staff .Professional doctors and a very neat and clean place. They provide great value for money. I would recommend sabka dentist. 👍

Vaishag Nair
05:15 08 Apr 19
Good treatment at a reasonable fee.

Vikrant Iyer
12:54 03 Apr 19
I had a tooth pain since 3 months. The doctor consulted me to do Root canal in one and Tooth implant on another one. The doctor Trupti did my treatment and believe me it was not even that much painful. The doctor Trupti and Maria are always there to help the patient's. The receptionist are also very nice as they informed the patient's if they have any appointments regarding their treatment. I would really suggest you to visit this clinic. Do visit guys.

Omprakash Pandit
15:20 30 Mar 19
It was a nice experience with good staff and doctor was very good

Abdul latif Vanu_121.
12:10 23 Mar 19
Very good clinic with gud custoner service Dr Hardik,Dr trupti,Dr Mariya and all dental assistance/receptionist they are really good.Dr Hardik pulled my wisdom tooth in 5 minutes with no pain.If you are looking for a dental clinic this is where to go SABKA DENTIST NERUL.

Danish Ogoti
09:33 16 Mar 19
I am so happy with this clinic treatment done by trained and qualified dentist....

Rohini Pawar
14:16 24 Dec 18
I felt great and Very excellent service by doctors.thank you

sonam patil
12:37 24 Dec 18
Very skilled dentists and kind staff.

Adit Minocha
12:29 24 Dec 18

Papia Mandal
17:56 14 Apr 18
Good doctors. Good services. Cooperative staff. I am happy.

Amol Gawade
18:58 10 Feb 18
Great treatment and friendly team.

Srinu Satyam
08:29 11 Oct 17
It was a pleasant surprise to have a no nonsense treatment done here. Would like to acknowledge Dr. Vaishali and the visiting specialist Dr. Nikam for a seamless process.

Dr.K. Ranganathan
16:03 07 Jul 17