Address: Flat No.1, Ground Floor, Manas Apartment Plot No. 29, Sector-21, Nerul East, Navi Mumbai, Maharashtra 400706.
Monday – Saturday 10 AM – 7 PM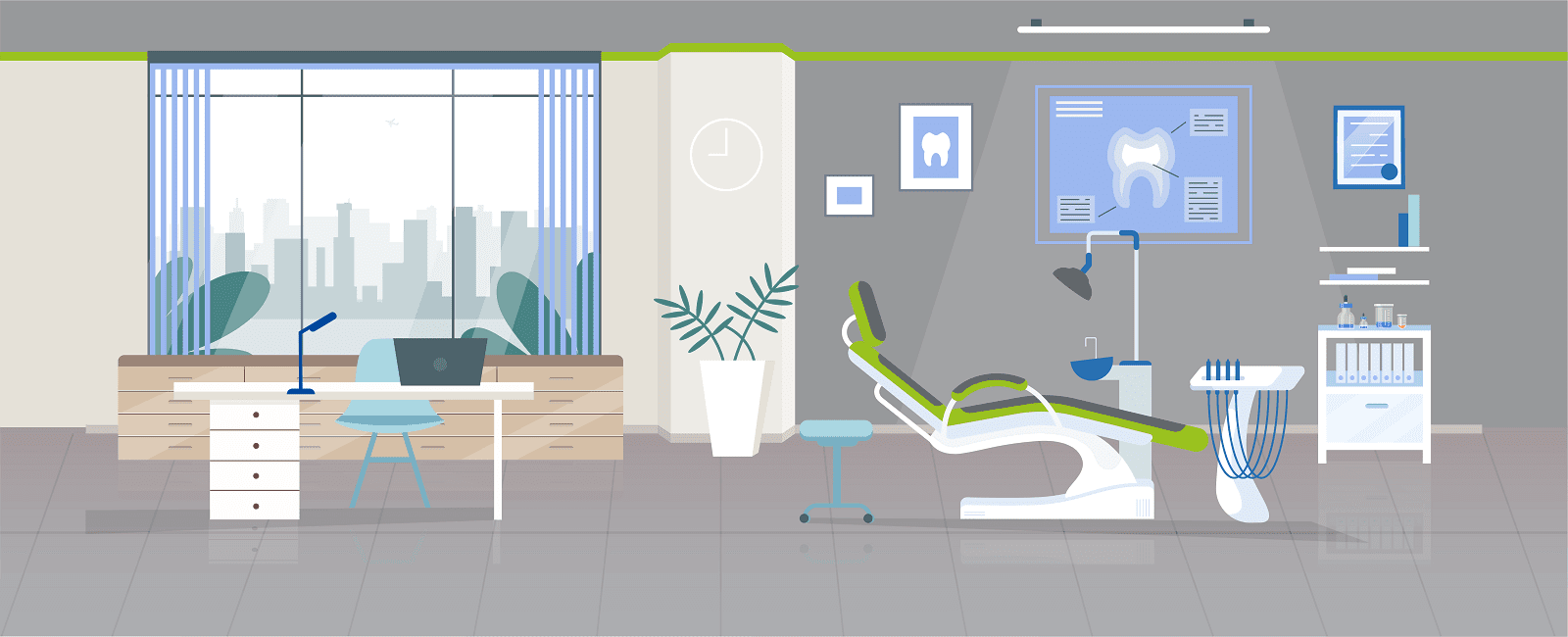 Good Doctor, Good service

Chandrakant Mhatre
11:18 16 Jul 21
Satisfied with doctor treatment and staff of sabka dentist

dilip ridh
10:39 12 Jul 21
Completed my treatment today!!! The before and after look was inexpressible! Very very very happy with the treatment! Thank you To my Orthodontist, Dr.Ansil sir!

Aditya Ghadge
05:27 06 Jul 21
Amazing doctors. Good staff. Overall service very good. 👍

Utkarsh sharad
13:51 28 Jun 21
The facility is good and service is excellent.

Jesusan Issac
13:34 22 Jun 21
Service is perfect doctors are great overall 5 star ❤️ thanks for making my smile perfect😀

prince rathod
10:33 18 Jun 21
The doctors I had experienced with are pretty polite and well trained.I absolutely enjoy my visit every time

Akshata More
12:02 07 Jun 21
When you will entered in the clinic you just stop worrying about your dental problems cause they will take care of everything, even if it is small problem or big one. staff is professional and very good at their work and provide quality service. their charges are also affordable compare to service they provide. 100% recommended

mayur patil
07:02 29 May 21
Three months before suddenly I

ananda may dutta
08:10 22 May 21
Waiting for the electric toothbrush 😂

Saurabh Krishna
04:12 08 May 21
Thank you so much Sabka dentist to provide very good service during pandemic situations! I would like to say #DrMDeshmukh for everything that she has done in order to get it done smoothly during the dental treatment course! I've been client of Sabka dentist from last 7 years and never been seen this kind of services. Well hygiene maintained in clinic well behaving staff... and want to say special thanks again to Dr.Deshmukh for such wonderful treatment not this time but also all the time whenever I needed!Regards,Yash

yash anand
07:26 20 Apr 21
I am pleased with the service the treatment especially during this pandemic the care taken is really good about sanitizing. The tooth care and treatment given was good.I recommend sabka dentist to all who need to keep your smile intact.

Vincent Furtado
03:01 15 Apr 21
Very nice clinic and all staff. Dr mariya is very nice doctor. I ref my all family & friends.

Sachin Sutar
10:15 08 Apr 21
Service of Sabaka Dentist Nerul is excellentI Will recommend to my friends & staff.V A PATILNERUL

vishnu patil
06:31 07 Apr 21
Beautifully designed 3bhk flat into a dental clinic...superb service by the doctor and very calm behaviour of the staff.

Umar Tajir
07:36 06 Apr 21
Friendly staff and friendly Doctors clinic well sanitized they use all the safety gears to protect from covid-19.

abhijeet Thube
14:31 03 Apr 21
Extremely happy with the experience, the patient is not a customer here... What more do you expect with medical going the way it is going.. efficient and skilled doctors, hygienic clinic and supportive and polite staff.. undoubtedly 5 star.

swami mehra
13:59 20 Mar 21
Great help and hospitality. They follow up regularly

Nandini Sharma
12:01 16 Mar 21
Very good experience with doctor and staff of sabka Dentist Nerul clinic.

Good hygiene, good hospitality, professional and Well trained staff.Overall it was a good experience

Pranav Parmar
10:28 15 Mar 21
Great experience with Dr. Mariya😊

kavita patil
11:42 12 Mar 21
Excellent treatmentI am getting my teeth allignment done withDr. Ancil and I must say he is really good with his work.

CANDID Zishan Kapdi
07:16 10 Mar 21
Very good experience bwith sabka dentist netul clinic.

jayesh lohar
07:05 10 Mar 21

Amit Sonawane
06:27 10 Mar 21
I had a great experience!! ❤️💯Staff and there treatments were best and they guide us so best!! And our doctor and his treatment were also good everything was done on time plus all our doubts and problems were solved!! Tysm sabka dentist!! ❤️

Unnati Singh
08:08 03 Mar 21
Absolutely well maintained unit and Dr Mariya has very peaceful and pleasing personality, explains any nature of complication, in absolute lay person terms !!Covid19 protocols are well followed too.I wish the whole team ..Best of Luck for a successful year ahead 😊🙏

I had gaps between my teeth and I had an ortho treatment for 2 years and I was treated by Dr. Ansil. I had a very good experience here. The receptionist are also very nice as they informed the patient's if they have any appointments regarding their treatment. Do visit here guys!!!

Mahesh Umbrajkar
13:08 17 Feb 21
Very professional, polite attitude and provide complete clarity on the concern. Pricing is excellent too.

Nachiket Deshpande
11:25 13 Feb 21
The doctor Mariya is nicely explaining the problems in teeth & treatment to be taken. Good experience would like to go for tooth treatment here.Thanks

Rekha Shetty
12:57 06 Feb 21
Hats off to Dr Mariya and Team, was scared to go for Capping but the way they have handle me, the whole process was painless.Thank you Dr.Keep up the good work.

Mayur Satale
13:37 21 Jan 21
Best staff they take follow-up and arrange a appointment as per our convenience time i specially thanks to Mrs. FATEMA from Nerul west branch she really take care of patients appointment nicely happy with services 😀 😊.

muskan begam khan
13:44 18 Jan 21
Nycc one very politely talking with patients and understanding level is so great 👍. Very reasonable service towards patient.

vedant nalawade
12:49 14 Jan 21
Thoroughly professional approach by Dr.Mariya Deshmukh.Highly recommended.

Baboo Varughese
07:56 12 Jan 21
Mainting all necessary safety precautions for covid.

Chetan Gaikwad
12:41 09 Jan 21
Visited today for cleaning but I am very surprised and blessed that dr.mariya give me the advice while cleaning that I have some cavities issue due to that i need filling,and I really really thankful to dr.mariya. Thanks Sabka Dentist .You Guys Rock !

Muhammad Sheikh
15:05 07 Jan 21
Overall a good experience with the staff and doctors. Necessary precautions are taken by the clinic in the view of current covid situation

Rajdeep Kaur Khaira
09:06 17 Dec 20
Hygienic clinic, very good dental treatment.

Sanjay Surendran
06:25 16 Dec 20
During this covid period very good treatment is done with best safety and protection

GouriNath Mahato
06:19 03 Dec 20
Dr.Mariya consulted me.she is very professional and did an amazing job and iam truely satisfied with the service provided.Entire staff was very cooperative and polite.Glad to have done my treatment over here.Treatment is also affordable. It is a very good and hygienic clinic.

Ramapriya Priya
03:46 29 Nov 20
Doctors and all supporting staff at Sabka clinic are very cooperative and helpful.Clinic is very neat and clean.Time Management - SMS messages are sent two days prior to the appointment which is very helpful.All precautions are taken during COVID-19.My son and I are taking Orthodontic Treatment (Braces) and Dr. Ansel is the best.Highly recommended to all.................. Kaushtubha Singh & Raksha Singh

Raksha Singh
07:46 27 Oct 20

Atul Gajbhiye
10:10 24 Oct 20
Very nice experience with sabka dentist nerul clinic. Doctor and staff are very cooperative.Neat and clean clinic. Hygienic place.

Ranjana Thakur
09:44 08 Oct 20
Subka Dentist, Nerul is a one-stop solution for all dental problems. I had been there for my teeth Root canel.In my life Today It's first time, I visited dental clinic.The entire procedure went on very smoothly. Dentist was very kind and she made sure that I don't feel the slightest discomfort.

Sachin Kumkar
07:18 05 Oct 20
Awesom experience. Amazing team. Good doctors. Good clinic. I am happy with my daughter treatment done by Dr saurabh pedodontist. Well maintained and hygienic place. All pricaution taken in covid situation.

swati surve
09:17 02 Oct 20