Address: Flat No.1, Ground Floor, Manas Apartment Plot No. 29, Sector-21, Nerul East, Navi Mumbai, Maharashtra 400706.
Monday – Saturday 11 AM – 8 PM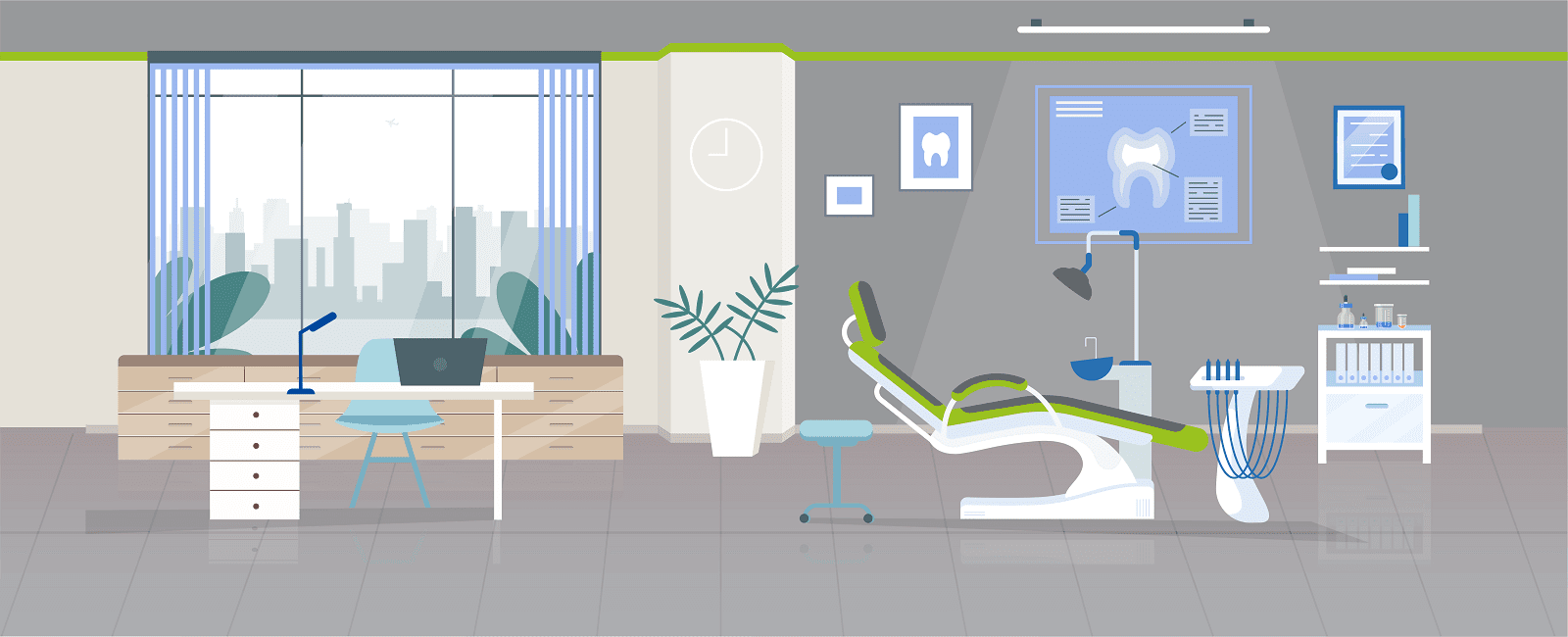 Good experience, staff is polite and helpful

Hitesh Kumar
10:01 07 Oct 21
Doctor is very friendly and the treatment is cost effective. I think its the best dentist of nerul.

kishor rajput
08:10 06 Oct 21
(1) The clinic staff is polite and professional.(2) Hygiene is well maintained.(3) Dr Mariya provides the best treatment possible and answers all questions effectively, with no hurry.(4) Charges are reasonable.

Vikrant Iyer
03:45 05 Oct 21
Good doctors. Good services. Cooperative staff. I am happy.

Amol Gawade
14:23 04 Oct 21
Dr. Mariya is an excellent dentist. She took the time to explain every procedure she was doing of my root canal. I had a very good experience with her🙂

Halima Deshmukh
08:55 01 Oct 21
We are satisfied with doctors explanationAnd complete solution

prabhu sharma
16:56 30 Sep 21
Nice cordial & professional treatment

Dipnarayan Bhattacharya
10:42 28 Sep 21
Visited sabka dentist for removing my third molar tooth. Dr. Mariya is very polite and explained everything in detail to me. Dr. Kapil did the surgery on me and it was done with proper explanation. I recommend sabka dentist for all dental problems. Dr. Mariya thank you 🙏

I can here for my swelled germs and got the treatment that instant. Doctor is very good and helps alot with my queries. I would recommend this to everyone.

Amrita Raju
14:04 20 Sep 21
Mariya is the best dentist in sabka dentist

Apoorva Akundi
11:45 15 Sep 21
Good centre for dental health and care.

Kaushtubha Singh
11:04 15 Sep 21
Nice experience. Full covid precautions taken. Even both feet were covered with gloves. Mouth was cleaned with betadin gargle. Lady doctor was very helpful in clearing all doubts and genuine expenses list given in printed form. Very nice dental check up centre.

Vijay Sinha
14:25 26 Aug 21
Supportive and friendly staff

Harshita Sharma
12:00 26 Aug 21
Awesom experience. Amazing team. Good doctors. Good clinic. I am happy with my daughter treatment done by Dr saurabh pedodontist. Well maintained and hygienic place. All pricaution taken in covid situation.

swati surve
11:53 24 Aug 21
The clinic take care of utmost hygiene and covid protocols. Dr Maria at the clinic is very cordial and handles all queries to the satisfaction. I went for a opinion regarding an implant and a RCT. Both the tasks are performed by the specialist. Implantlogist and endodontist. I am very satisfied by the interaction and professionalism displayed.

mayank jain
11:08 19 Aug 21
That was a good experience for us. Well educated and well experienced doctors are there. So I took treatment for both of my daughters without fear. Most importantly it is very comfortable for us as they tell us our consulting time in advance. All staffs Behaved very kindly. Dr. Ansil is the most talented doctor. Our special thanks to Dr. Ansil and Dr. Mariya.

Ria Maheshkumar
10:24 06 Aug 21
Dr. Ansil is an Amazing Doctor. Extremely Knowledgeable, Extremely professional and Clearly knows what the patient requires and explains it clearly in detail. All other staffs are also very polite and easily approachable. The system which they follow is really great. Thank you so much. I recommend sabka Dentist to one and all.

Mahalakshmi Raju
10:12 06 Aug 21
I visited this clinic for the first time and I loved it. Going to make my visits regular here. The dentist was so sweet and caring and gave me a lot of knowledge about my teeth. I would totally recommend this clinic!!!!

TANIYA BHASIN
03:46 06 Aug 21
Good doctor, superior instruments, nice environment.

Sanjoy Choudhury
14:20 05 Aug 21
Good Doctor, Good service

Chandrakant Mhatre
11:18 16 Jul 21
Satisfied with doctor treatment and staff of sabka dentist

dilip ridh
10:39 12 Jul 21
Completed my treatment today!!! The before and after look was inexpressible! Very very very happy with the treatment! Thank you To my Orthodontist, Dr.Ansil sir!

Aditya Ghadge
05:27 06 Jul 21
The facility is good and service is excellent.

Jesusan Issac
13:34 22 Jun 21
Service is perfect doctors are great overall 5 star ❤️ thanks for making my smile perfect😀

prince rathod
10:33 18 Jun 21
The doctors I had experienced with are pretty polite and well trained.I absolutely enjoy my visit every time

Akshata More
12:02 07 Jun 21
When you will entered in the clinic you just stop worrying about your dental problems cause they will take care of everything, even if it is small problem or big one. staff is professional and very good at their work and provide quality service. their charges are also affordable compare to service they provide. 100% recommended

mayur patil
07:02 29 May 21
Three months before suddenly I

ananda may dutta
08:10 22 May 21
Waiting for the electric toothbrush 😂

Saurabh Krishna
04:12 08 May 21
Thank you so much Sabka dentist to provide very good service during pandemic situations! I would like to say #DrMDeshmukh for everything that she has done in order to get it done smoothly during the dental treatment course! I've been client of Sabka dentist from last 7 years and never been seen this kind of services. Well hygiene maintained in clinic well behaving staff... and want to say special thanks again to Dr.Deshmukh for such wonderful treatment not this time but also all the time whenever I needed!Regards,Yash

yash anand
07:26 20 Apr 21
I am pleased with the service the treatment especially during this pandemic the care taken is really good about sanitizing. The tooth care and treatment given was good.I recommend sabka dentist to all who need to keep your smile intact.

Vincent Furtado
03:01 15 Apr 21
Very nice clinic and all staff. Dr mariya is very nice doctor. I ref my all family & friends.

Sachin Sutar
10:15 08 Apr 21
Service of Sabaka Dentist Nerul is excellentI Will recommend to my friends & staff.V A PATILNERUL

vishnu patil
06:31 07 Apr 21
Beautifully designed 3bhk flat into a dental clinic...superb service by the doctor and very calm behaviour of the staff.

UMAR TAJIR
07:36 06 Apr 21
Friendly staff and friendly Doctors clinic well sanitized they use all the safety gears to protect from covid-19.

abhijeet Thube
14:31 03 Apr 21
Extremely happy with the experience, the patient is not a customer here... What more do you expect with medical going the way it is going.. efficient and skilled doctors, hygienic clinic and supportive and polite staff.. undoubtedly 5 star.

swami mehra
13:59 20 Mar 21
Great help and hospitality. They follow up regularly

Nandini Sharma
12:01 16 Mar 21
Very good experience with doctor and staff of sabka Dentist Nerul clinic.

Good hygiene, good hospitality, professional and Well trained staff.Overall it was a good experience

Pranav Parmar
10:28 15 Mar 21
Great experience with Dr. Mariya😊

kavita patil
11:42 12 Mar 21
Excellent treatmentI am getting my teeth allignment done withDr. Ancil and I must say he is really good with his work.

CANDID Zishan Kapdi
07:16 10 Mar 21
Very good experience bwith sabka dentist netul clinic.

jayesh lohar
07:05 10 Mar 21

Amit Sonawane
06:27 10 Mar 21