Dental Clinic in Bandra East (Kalanagar)
Address: Shop No 2713, Building No.61, Bandra Tarang Building, Opp Bank of Maharashtra, Gandhi Nagar, Bandra East, Mumbai, Maharashtra 400051
Monday – Saturday 10 AM – 7 PM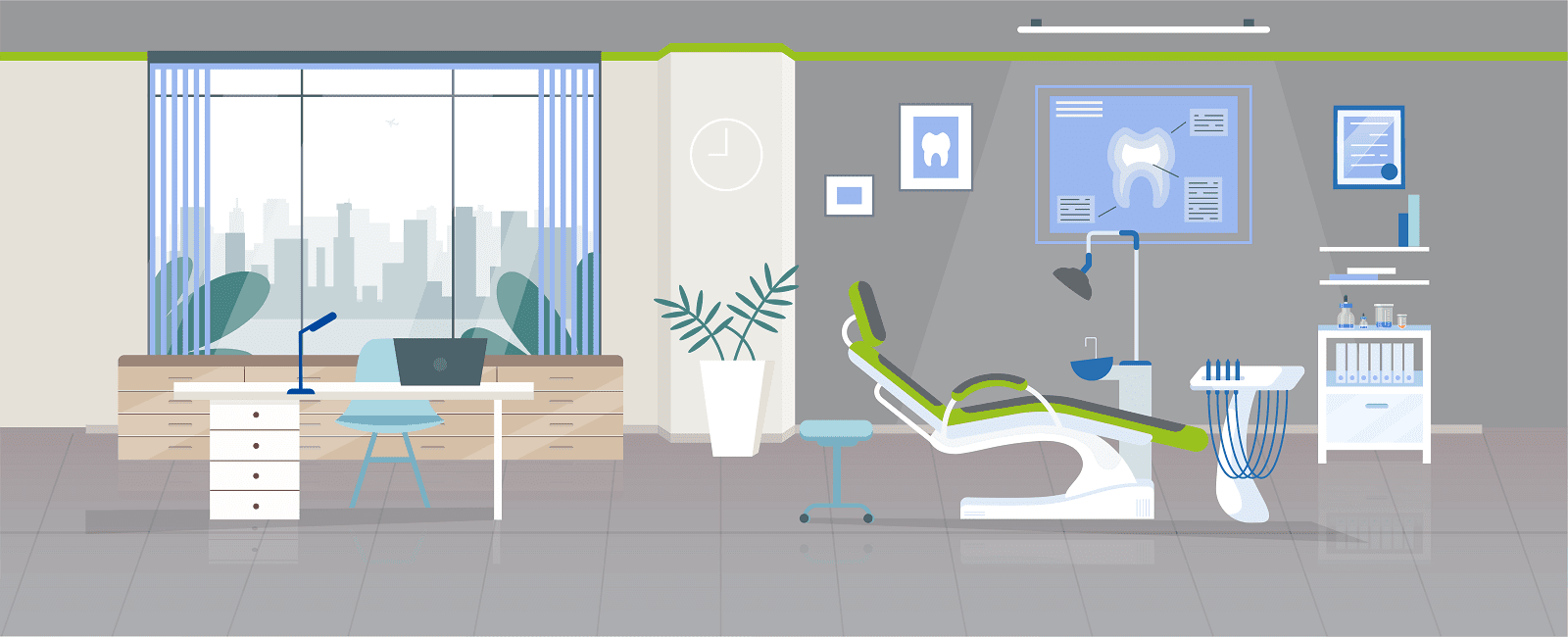 About Sabka Dentist Dental Clinic in Bandra East (Kalanagar)
Offers a relaxed and unique dental care experience, coupled with the highest standards of dental treatments. Dentistry absolutely need not to be anything less than a pampered pleasant experience.
Dental treatments in Bandra East (Kalanagar) at Sabka Dentist dental clinic confines in a calm surrounding and, will amaze you with how painless and fast most of the modern dentistry is!
At Sabka Dentist, our aim is to provide good oral health and create beautiful smiles. In the process of achieving this, we provide an excellent implant, preventive, restorative, and conventional dentistry.
Our commitment to these goals provides you with unparalleled service with the highest standards of dental hygiene in a comfortable and pampering environment. We know you will be delighted, not only with the treatment but with the way you are treated. Here you will find a welcoming ambiance with warm, friendly staff and total transparency.
Our Services
All dental treatments from dental crowns to major smile makeovers; a wide range of dentistry procedures and full mouth dental implants; everything is available under one roof!
Well trained and specialized dental team constantly staying updated through continuing dental education.
State of the art treatment techniques and instrumentation.
Value for money treatment options and costs.
Zero waiting policy.
Priority treatment completion at no extra cost for time-bound patients.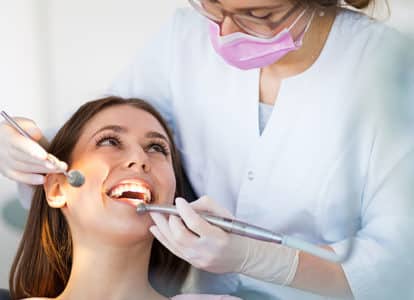 If you are looking for any type of dental treatment like metal free crowns and bridges, veneers, dental implants, tooth whitening, implant dentures, smile corrections, gap closures, fixed teeth, root canal treatment, gum surgery, kids dentistry, laser dentistry, gummy smile correction, wisdom teeth extractions, dental X-rays, etc., we are the ideal choice for best dentists for dental treatment in Mumbai, India.

Guddu Ansari
12:42 28 Jun 22
Great!!!! I decided to have check-up of my tooth which was aching from last week. I got fully detailed consultation from Dr. Rinkle shah. Will definitely advise others to try sabka dentist

shubham gawali
12:26 23 Apr 22
Nice try it out once they give you a better suggestion and explain the problem very nicely and even give you proper guidance about the treatment plans the staff is very supportive.

Vaishali Pednekar
16:19 01 Apr 22
Very polite and helpful...it's my first experience...but I love it thank you

Sayyed Umanuddin
10:55 28 Oct 21
Good to know that ful transparency is maintained in giving estimated expenditure details as it is easy to acces your budget for the further treatment. The assessment is done without any conditions.

VINOD KUMAR Singh
07:43 25 Sep 21
Good dentist, reasonable charges, exact reply to your query.

Aniruddha Bhargav
12:53 23 Sep 21
Great !!!Very. Nice Clean Atmosphere and Good Treatment!!!

PAUL D'SOUZA
14:25 13 Sep 21
The doctors are friendly & informative, staff is amazing & the covid precautions taken (sanitizers, disposable hair cap, overcoat & footwear) are exceptional. I have found My Dental Care to be the go to place for My Dental Care!

Chirag Karpe
08:26 26 Aug 21
I had a great experience here. Like most others, I've have always been fearful of dentists and getting dental work done. Rinkle made me feel very comfortable and was extremely understanding during the process. She didn't make me feel bad about the state of my dental health or make me suffer from pain / sensitivity or recommend unnecessary procedures. I will surely be going back.

Roshni Shroff
11:56 19 Aug 21
Overall experience has been good.There is scope for improvement.

I had taken my father for root canal treatment. Clean and hygienic premises. Prompt and courteous staff. Professional service. Competent Dentist.

Rajiv Agrawal
11:03 21 Jul 21
Very pleased with the treatment so far.

Banu Ismail
14:19 19 Jul 21
I was initially afraid to go for a dental treatment as I have severe allergy problems with various medications. Dr Sandeep Chavan and Dr Rinkle ensured that my dental treatment went smooth. They took care of every minute details. Both of my son's treatment too was done efficiently and was completely hassle free! Thank you.

Sanjeevani Chindarkar
18:08 10 Jul 21
Good experience. Doctors and staff are great. Very clean and hygiene.

Jyoti Kondabathini
17:45 09 Jul 21
Communication with patients is best 💯. Dr. Treatment with good care in pandemic. Mi and my children take us free check up here and treatment

Priyanka Jadhav
19:48 22 Jun 21
What a great a experience and a very friendly consultant they provide good quality treatment.

Zoheb Qureshi
19:25 08 Jun 21
Hi I'm Aarti, It's been great experience with staff and doctors very kind towards the patient, my root canal was done by Dr. RINKAL SHAH she's a wonderful doctor and keeps the patient calm throughout the procedure. I'm really thankful to her that she did my root canal. Thankyou!

watch lioness
04:46 08 Apr 21

Akash Muzumdar
16:43 07 Apr 21
I had a very nice experience at the clinic. I had been there especially for Dr. Rinkle Shah who helped me understand and resolve my dental issues. For a person like me who's generally reluctant to undergo and dental treatment due to sensitivity, it seemed to be so seamless and easy with the way Dr. Rinkle did the treatment.

Nirali Khona
12:02 02 Apr 21
Very friendly with kids..I took my 9 years old daughter and had very warm experience.

Swati Panchal
06:32 03 Feb 21

Meeta Sawant
04:31 07 Jan 21
Very hygienic and good service, woulddefinitely recommend!

Sheeja Raj
15:37 02 Jan 21
Fantastic treatment with satisfactory resultsI liked my treatment service

Vidit Shah
08:19 30 Dec 20
I visited Sabka dentist yesterday and it was very helpful.I thought I was having one problem but the Dr.informed me the entire problem of my each and every tooth with solution for a long run.Safe and sanitized. Highly recommend.

Ujwala Marolikar
02:26 20 Oct 20

Munam Sayed
10:42 16 Oct 20
First of all I would like to say that this dentist like to me " only my dentist " instead of " Sabka dentist ", because of there are Dr. Rinkle Shah and her assistant staff very nice and well trained, and there is one doctor Dr. Sandeep Chavan is not only a very good Dentist, but in my view he is great Magician.

Anant Patole
12:56 03 Oct 20
Doctors and staff bohat avhe hai clinic k or treatment b bohat acha hai best dentis clinic in the bandra east thank you sab ka dentis doctors and staff

Wasim Ansari
10:24 02 Oct 20
Professional dentist good staff😍 enjoyed at visiting 😘 Dr rinkle n other staff were very friendly n polite n painless clinic at sabka dentist.Im very happy with those doctors 😍

Shagufta Ansari
12:53 21 Sep 20
My experience so far at Sabka Dentist has been rewarding. The staff is warm and welcoming, and the doctors are adept in the task at hand.

Rhea Varghese
16:21 19 Sep 20
Dr.Sandeep, Dr.Rinkle and all the support staff had been very kind.The experience was very good and painfree.

SANDIP GARJE
07:04 26 Jun 20
Very Good Dental clinic nd staff membr

माऊली ग्राफिक्स नवी मुंबई
06:50 26 Jun 20
The group of dentists at Sabka Dentist are very knowledgable, polite and friendly. In the last few months, I've been treated by Dr. Rinkle and Dr. Jaineel, and their work is impeccable. Also, the clinic is very clean and hygienic compared to other chains in this city.

Shweta Irani
11:34 17 Mar 20
Excellent Hospitality,well trained staff and timely followup. Dedicated team of experienced doctors. Better service than what was expected. Thanks to Dr Chavan and Dr. Rinkle.Prof Nikumbh Krishna R. Vice Principal at Chetana College,Bandra East,Mumbai.

Krishna Nikumbh
11:17 09 Mar 20
Dr.Sandeep , Dr.Rinkle and all the support staff had been very kind.The experience was very good and painfree.Clinic is small but very clean and well maintained. Must visit.

kiran kumari
07:23 18 Feb 20
Very good staff and doctor price is normal thank you sabka dentist

Ramesh Jaiswar
08:35 17 Feb 20
Happy treatment thanks Dr tinkle and staff

pramod yadav
08:35 17 Feb 20
Good and very hygienic place

Rakesh Baddala
04:30 17 Jan 20
Great staff.. Good treatment by doctor..I went for professional teeth cleaning treatment and very satisfy from treatment..

abhijeet jadhav
11:32 11 Jan 20
Excellent service.. must try..

sunil shegar
14:16 18 Nov 19
Very good staff and doctor price is normal thanks sabka dentist

MAHESH VERMA
10:19 16 Nov 19

asif sami Sidd
09:54 02 Nov 19
Staff and doctor are very good. Great treatment. Highly reccomended.

Yashika Jain
13:20 01 Oct 19
Doctor at the clinic is good and she explain the detail of the treatment. The treatment was done as planned and was good. Thanks to the team for excellent work.

ujwala salunke
13:38 30 Sep 19
I m happy with the treatment

Puran kumar Jaiswal
11:40 27 Sep 19
Staff at sabkadentist are very good and polite. It takes efforts to patiently do the checkup and explain everything and deal with the pain or problem that patient is going through. I am very happy with the they treated me. overall awesome experience with amazing doctors and other staff.

deepak shinde
02:53 26 Sep 19
Very clean and nicely maintained clinicThe staff is also very co operative

Neha Rathod
02:26 26 Sep 19
I m happy with the treatment

mr_ malik102
10:51 25 Sep 19
Very good staff and professional doctor 😁

Rasika More
10:35 25 Sep 19
Very hygienic and good work done here

Dr. Zita Antao-Sequeira
10:17 25 Sep 19
The staff was very polite and professional. Doctor explained the treatment well and was good and no pain. Would recommend to visit for sure.

Shushant Pawar
10:16 25 Sep 19
Newly opened clinic, very clean and nicely done interiors. Friendly staff, had a good experience. Highly recommended.

Sarika Shinde
10:13 25 Sep 19
All staff is co-operative and good dr sandeep, dr rinkle thank you so much sabka dentist 😊

Pratibha Saminder
10:00 25 Sep 19