Dental Clinic in Mahim West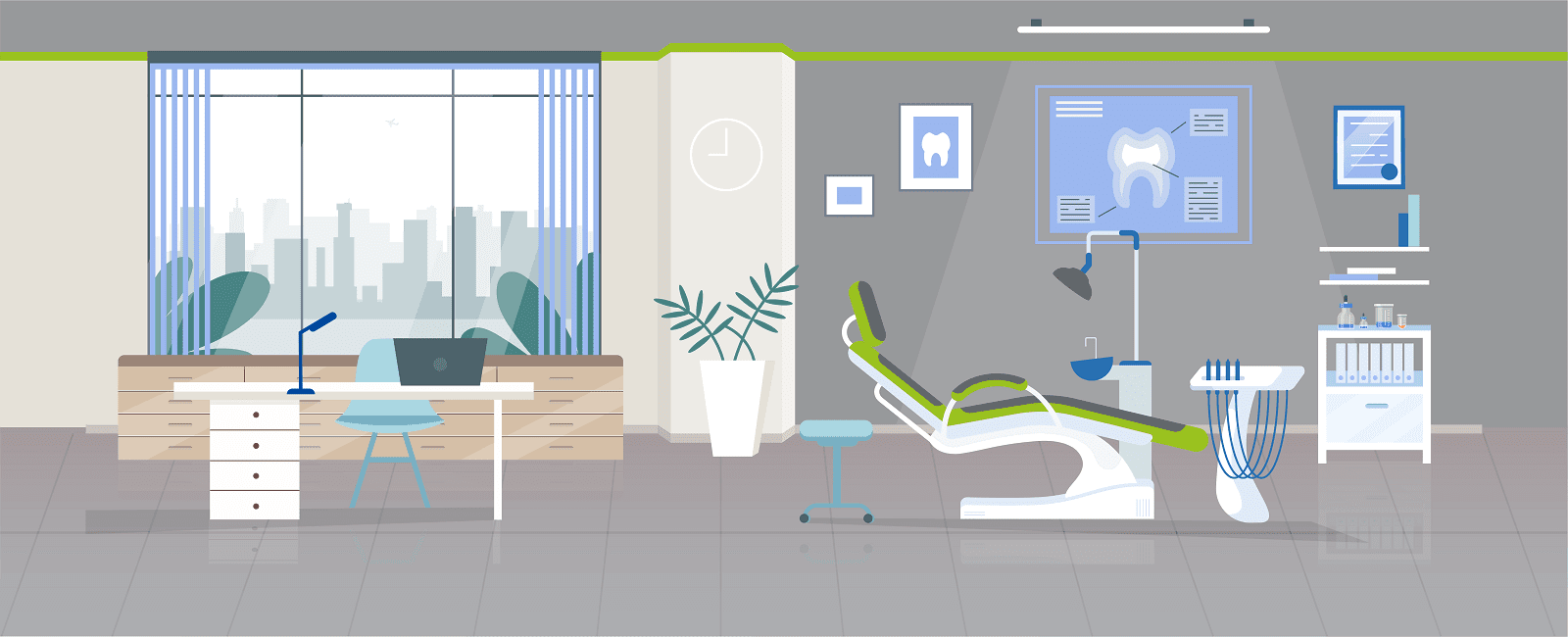 About Sabka Dentist Dental Clinic in Mahim West
Did you know that Sabka dentist in Mahim West provides free dental checkups and X-ray? Sabka dentist in Mahim West provides you the best dental treatment with the best dental services.
The reason being an active dentistry practicing brand we feel, it is our duty to raise awareness about dental hygiene and also provide dental assistance to those who need help.
From having the best infrastructure to maintaining dental hygiene at clinics, from using high technology instruments to having experts panel and cooperative staff, convenient places and providing patient satisfaction is what we always endeavor to achieve.
Our team consists of most experienced and well-trained specialists in dentistry which includes oral diseases, orthodontics(braces), periodontics, endodontics, smile designers, full mouth rehabilitation, implant surgery etc.
Facilities provided at Sabka dentist in Mahim West
Affordable cost:
Many patients who need dental treatment always consider two main factors; the first is the best dentist who can provide the treatment at their level best. Second is that people who look out for efficient treatment at reasonable costs.
We at Sabka dentist in Mahim West provide dental treatment at a very affordable cost which you never thought of and come across. Trust us every treatment you get here will make you satisfied and worthwhile. Check Cost of Dental Treatments of Sabka Dentist
Checkup and consultation: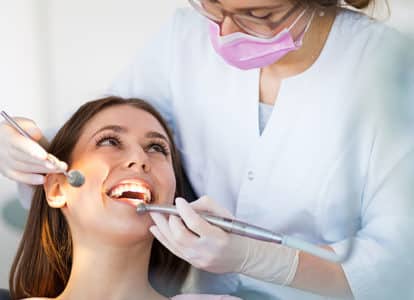 At Sabka dentist in Mahim West we provide patients with Consultation and X-rays at free cost and dental checkup at no cost. We always try to achieve bigger goals in life, not only by giving treatments but also by being in touch with our patients for lifelong to maintain their oral health. Our expert recommends to each patient getting a dental checkup every six months.
Advanced technology:
We at Sabka dentist use the highest standard of technologies which are constantly updated. We always try to achieve and stay aware of the emerging technology to create the patient's experience with the highest satisfaction. Here are some technologies below Sabka dentist uses to ensure the best technology user:
Dental X-rays
Invisible braces
CAD-CAM Crown (Computer Assisted Design) and (Computer Assisted Manufacturing)
Laser dentistry
Dental implants
Zoom whitening
TMJ disorders:
Sabka dentist in Mahim West treats an array of dental issues; one of which is the TemporoMandibular joint disorders and, which is evident by symptoms of acute pain in front of the ear which can radiate to the neck, shoulders, jaw, and therefore lead to causing migraines.
Dental veneer:
Dental veneer creates a good smile and appearance on your face. Incase of Root canal treatment, discolored teeth, broken teeth and misaligned teeth etc, veneers are used. Trimming and placing or cementing of veneer is done repeatedly to make the shape or size of teeth proper.
Teeth cleaning & scaling: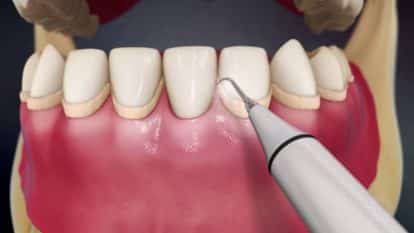 Our dentist in Mahim West recommends to every patient to clean teeth and take care of oral health. Teeth cleaning prevents teeth from various bacteria, cavities, gum disease, plaque & tartar, and toxins. Plaque and tartar are the shelters of bacteria, so, it is necessary to clean plaque and tartar to prevent gum disease. Teeth cleaning and polishing gives patients a bright and cheerful smile on their faces.
Dental implant:
Having an implant to keep in mind the structure, size, and function of natural teeth. At Sabka dentist in Mahim West, you will get the services of replacement of missing teeth with artificial teeth. If you need to replace a few or all teeth with diligence we are there to help you with implant treatment. It corrects your biting system and you can have your healthy food as natural teeth.
Overdenture:
Overdenture in simple words are simple dentures fixed in your mouth. They are held in place (retained) using dental implants.
Root canal treatment:
Root canal treatment saves you from dental pain and it gives relief to your teeth. The inflamed and infected teeth cause toothache, swelling, tenderness of teeth by touching, etc. The root canal treatment removes the pulp inside the infected tooth and places a filling to seal the space. At Sabka dentist in Mahim west, we also have endodontic specialists to provide the best root canal treatment.
Dental crown:
Dental crown is also known as a cap. For example, you have a missing tooth/tooth injury and need Root canal treatment or wisdom tooth to cover the gap or unprepared tooth. Therefore, the dental crown is placed in a place which looks as exactly as the natural tooth. There are many varieties of crowns available at Sabka dentist in Mahim West.
Orthodontics:
Having crooked teeth, misaligned teeth that make your smile dull? To correct Deep bite, open bite and increased overjet to alter your bite, you need to have orthodontic treatment (Braces). Many types of braces are available at Sabka dentist in Mahim West.
Tooth extraction:
There is a need for extraction of teeth when patients have wisdom tooth, tooth injury, tooth decay and infected teeth ( if not possible from RCT)
Dental bridges:
Dental Bridge is used to replace two or more missing teeth with the support of adjacent teeth. The teeth can be replaced with bridges when both the side of teeth is strong & healthy, and well-shaped & fitted correctly.
Oral and maxillofacial surgery:
We have the required facilities to do oral surgery. Example: removal of impacted wisdom tooth which is also known as third molars. These third molars if not removed can cause pain, swelling, and infection around the wisdom tooth. Also, surgery to insert dental implants, pre-prosthetic surgery, etc.
5 tips to choose the right dental clinic
Understanding the dental benefits: There are many dentists in Sabkadentist Mahim West who are proficient and skilled at providing all dental treatments like RCT, cavity filling, extraction, dental implants and many more. Sabka dentist provides all benefits for affordable treatment pricing like EMIs, etc.
Recommendations from friends and family: Ask your friends, family, relatives before you go to any dental clinic. Ask them about whether they have had good experience over there? What are the services provided by them? Were they satisfied with their treatment?
Advanced technology: Choosing the right dental clinic in Mahim West should include experience and the latest technology. Using updated technology & latest techniques is one of the main factors every patient should consider before visiting any dental clinic.
Location: Would you be willing to go far from your location for a dental visit? Or do you still prefer the dentist in your locality? We at Sabka dentist have operating setups across 5 cities – Mumbai, Ahmedabad, Surat, Pune and Bangalore making it the largest chain of dental clinics.
Comfortable environment: Considering good hygiene maintenance, friendly & expert staff, a good location, and a world-class treatment gives your patient a pleasant environment. Sabka dentist makes sure to provide all the above factors to ensure that every patient leaves our clinic with bright and cheerful smile on their faces.
Consult with our experts: We at Sabka dentist in Mahim West have the best panel of dentists on board that provide treatment while taking care of healthcare. We don't charge for consultations, x-ray or checkups. We give treatment with the knowledge shared by our expert. Our goal in life is to achieve not only by giving treatment but also to make sure that every patient remains in touch with our experts and come to the clinic every six months for dental checkup post their treatment.
How can Sabka dentist in Mahim West help ?
Sabka dentist Mahim West provides solutions to every dental problem, and this is what we take pride in. Sabka dentist has been providing its expert services since 2010, and look forward to cater our patients with best facilities in future also.
Leading as the largest chain of dental clinics we claim to provide the best dental care to our patients which they had never experienced before. Our most associated dentists have graduated with MDS and have practical experience of years assure best treatment with utmost care. Come to us with your dental issues and you will find your all dental solution at Sabka dentist in Mahim West.
Tell me more about Sabka Dentist, Mahim West
If you are one of those individuals who are particular about your dental care, you ought to choose the best when it pertains to oral checkups and treatments. Sabka Dentist is consistently graded among the best dental clinics in Mahim West, Mumbai.
At Sabka Dentist, people not only receive top-notch treatment for their oral concerns but will also get to enjoy among the finest in-clinic patient experience across India.
Regardless of the background or occupation of an individual, we guarantee that all of our patients feel comfortable and experience absolutely no issues when approaching or getting their dental issues across to our dental specialists.
We are some of the top dental clinic chains in Mahim West, Mumbai, and have a legacy that is unrivaled by any other dental clinic in Mahim West, Mumbai, India. Our dentists are some of the best dentists in Mahim West, Mumbai.
Sabka Dentist often makes it to the list of best dental hospitals in Mahim West, Mumbai, owing to our amazing team of dental specialists and doctors, and advanced facilities within our dental clinics.
Sabka Dentist was founded way back in October 2010, with a single facility in Vile Parle. Now, we have grown to around more than 100 clinics in Mumbai, Pune, Ahmedabad, Surat, Bangalore, Navi Mumbai, Thane.
Our team at Sabka Dentist works to encourage better dental health and help individuals to feel and look good and proudly carry their smiles. No wonder, as a result of our team's perseverance and vision to help spread smiles across the world, we have consistently managed to get on the list of top dental hospitals in Mahim West, Mumbai.
Therefore, the next time you plan to visit a 'teeth hospital in Mahim West', Mumbai, we should be at the top of your list of dental hospitals in Mahim West, Mumbai. Consider us your own 'Apna Dentist'; our dentists are some of the best dentists in Mahim West, Mumbai, and we can help you with your tooth troubles so that you can carry on and spread joy and happiness across with your enchanting smile.