Dental Clinic in Mulund East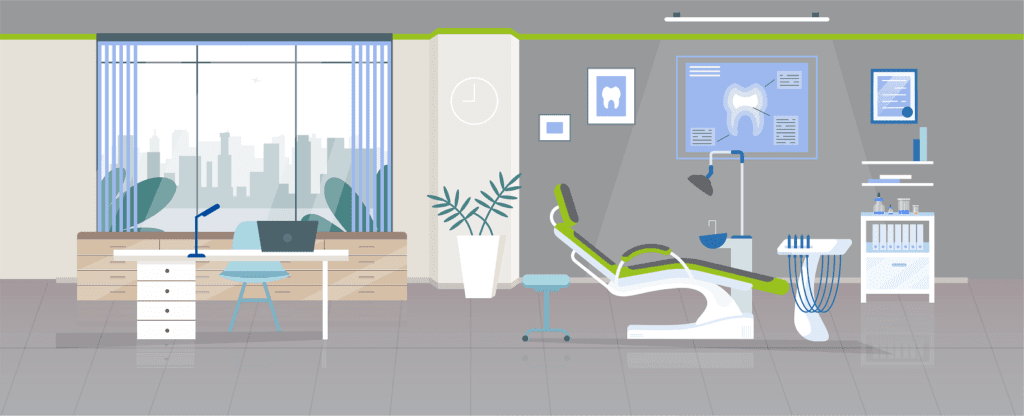 About Sabka Dentist Dental Clinic in Mulund East
Being the provider of dental goodwill in our country Sabka dentist in Mulund east provide free dental check-ups and dental X-rays. Being an active dentistry practicing brand, it's our duty to raise consciousness within the people about dental hygiene and also provide dental aid to those who need dental assistance.
We provide the best treatment with best services across the city and that is what we strive to attain with our free dental campaigns.
Sabka dentist has a mission of making dental care affordable, accessible and available to all classes of society. We endeavor to provide our patients a state-of-the-art quality dental treatment while using the latest technology.
We are a dental service outlet functioning 9 hours a day (12pm to 9pm) under the consistent efforts of our clinic dentists and staff members who have qualified with professional training.
We make constant efforts to deliver a good smile on the faces of thousands of people by providing them the best dental experience.
How to choose the right dental clinic?
To select the best dentist who meets your needs & expectations,the important thing is to find the best dentist with careful consideration, so don't wait until a dental problem arises and then you find a dentist.Taking action before you have a dental problem can save you time, money and inconvenience.
Get recommendations from family, relatives, friends and colleagues. Are they satisfied with their dental treatment? Are their dental clinics hygienic?
We at Sabka dentist in Mulund east provide best dental services (hygiene, comfortable environment, convenient places and hour, latest technology, affordable price etc) with best dental treatment which gives patient a pleasant environment.
How can Sabka dentist in Mulund east help?
Giving smiles on faces of thousand people is what we always strived to achieve. Therefore Our motive is to give patients the best of treatments which they never experienced before in any dental clinic. Our panel of experts always makes sure that every patient walks out of the clinic with bright and cheerful smile.
Using high quality advanced technology to create patients experience as pleasant as possible. Preventing you from oral disease we always there to help you. However we have treated more than 1 million patients and counting, also conducted more than 1,50,000 Root Canal Treatment and more than 1,60,000 prosthetic.
We are looking forward to more such numbers along with providing our best dental experiences. We stand tall as one of the largest chains of dental clinics in India with more than 100 clinics across major cities in India namely, Mumbai, Pune, Surat, Ahmedabad and Bangalore.
We Sabka dentist in Mulund east encourage providing good treatment with good ambience, well-trained and qualified staff and high accountability.
Tell me more about Sabka Dentist, Mulund East
If you are one of those individuals who are particular about your dental health care, you ought to select the best when it pertains to dentistry checkups and treatments. Sabka Dentist is consistently ranked as one of the best dental clinics in Mulund East, Mumbai.
At Sabka Dentist, people not just receive world-class treatment for their dental concerns, but will also get to enjoy one of the best in-clinic patient experience across India.
Irrespective of the background or career of an individual, we guarantee that all our patients feel comfortable and experience absolutely no problems when approaching or getting their dental complications across to our dental surgeons.
We are among the top dental clinic chains in Mulund East, Mumbai, and have a legacy that is unparalleled by any other dental clinic in Mulund East, Mumbai, India. Our dentists are some of the best dentists in Mulund East, Mumbai.
Sabka Dentist consistently makes it to the list of best dental hospitals in Mulund East, Mumbai, owing to our great team of dental experts and doctors, and advanced facilities within our best dental clinics in Mulund, East.
Sabka Dentist was founded way back in October 2010, with a single facility in Vile Parle. Now, we have grown to around more than 100 clinics in Mumbai, Pune, Ahmedabad, Surat, Bangalore, Navi Mumbai, Thane.
The Sabka Dentist team works to encourage better dental health and help people today to truly feel and look good and proudly carry their smiles. No wonder, resulting from our team's commitment and vision to help spread smiles across the world, we have consistently made it on the list of top dental hospitals in Mulund East, Mumbai.
So, next time you plan to visit a 'teeth hospital in Mulund East', Mumbai, we should be at the top of your list of dental hospitals in Mulund East, Mumbai.
Consider us your own 'Apna Dentist'; our dentists are undoubtedly some of the best dentists in Mulund East, Mumbai, and we will help you with your tooth concerns so that you can carry on and spread happiness across with your wonderful smile.