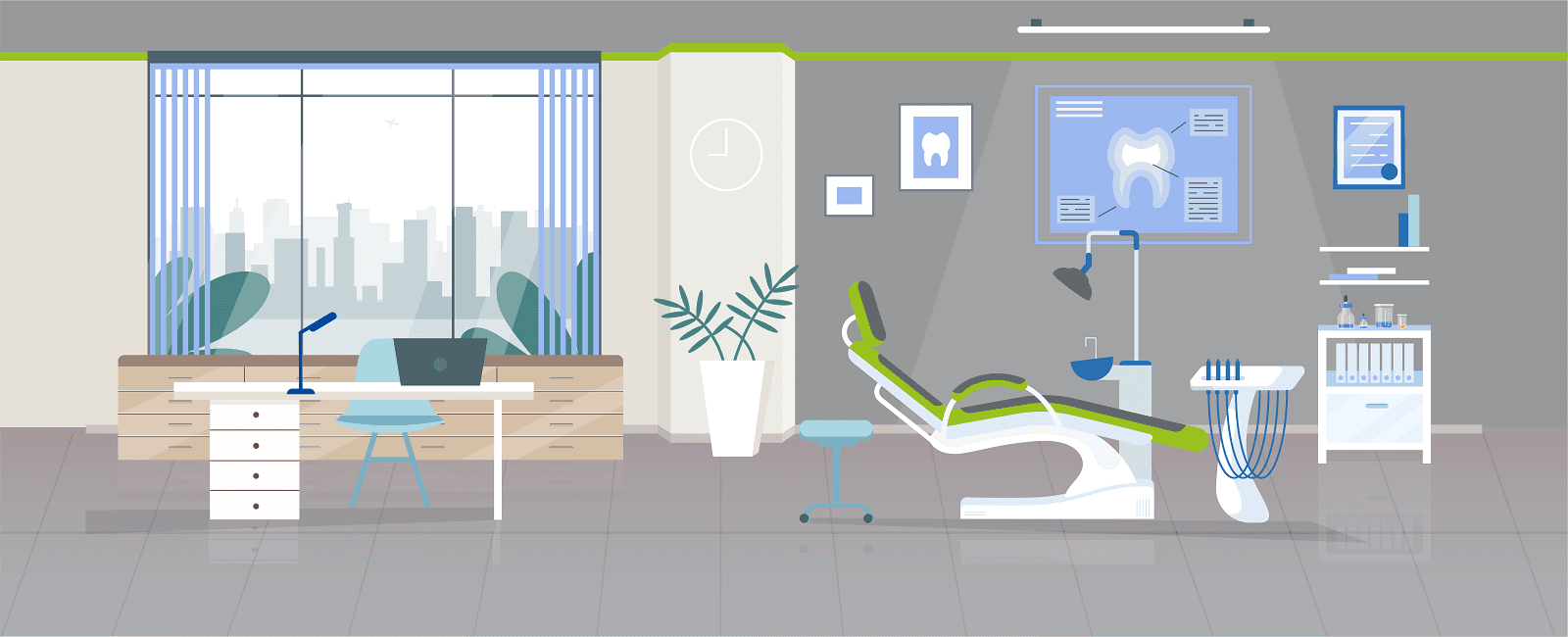 About Sabka Dentist in Mulund, Mumbai
Have you ever come across a multispecialty dental health care centre, with innumerous benefits for the patients? If you haven't already, then what you're missing out on is definitely a visit to the supreme and lavish dental clinic in Mulund – Sabka Dentist.
Sabka Dentist is a dental health care centre with the finest dental specialists working there. Our dental experts are well acquainted with the latest trends and updates in technology, which is then made use of and executed in the dental treatments and procedures carried out by them.
Besides its skillful dental health care experts, the other added advantages of Sabka Dentist include the blissful and concerned environment and attitude of the polite dental staff at the dental clinic.
The considerate and obliging behavior of the entire dental team at Sabka Dentist is what gets us pumped up about taking care of our oral health and hygiene. The hospitable and attentive behavior is strikingly different, and is why our choice is Sabka Dentist.
Some of its many advantages also include its customer friendly website, which is operational at any hour of the day. There is a chat helpline that aids you through the various concepts of dentistry and how each one is worked with at Sabka Dentist.
The financial benefits include standard and affordable prices of dental treatments along with a policy known as Every Month Instalment (EMI) introduced to make payments easier for the patients.
EMI involves part payment of the entire amount of the dental procedure or treatment, over a period of few months, with no interest rate applied to it.
So, all of this works in the favor of the patient, and us, because succeeding in making our patients happy is what our job really is. So why go elsewhere for your oral health problems, when Sabka Dentist can solve them with ease?
Treatments offered at Sabka Dentist in Mulund
Consulting checkup:
A meticulous examination of the patient is carried out to detect and identify the issue of concern. After the checkup, a minutely detailed consultation is provided by the dental expert to the patient, in basic terms, for the patient to comprehend what the source of the tooth ache, bad odor, cracked tooth etc. is. A dental X-ray is also produced in necessity. All this provided to the patient at zero expense by Sabka Dentist.
Orthodontics:


Orthodontics is a simple and basic procedure to straighten imperfectly positioned teeth. Ortho means straighten in Greek, and dontos of course stands for teeth. So orthodontic treatment usually solves the problem of misaligned teeth, along with making sure there are no further problems in speech or in eating and treating the problem of improper biting. Braces are wires or bands that help push the mispositioned teeth back to their original position, to bring them into line with the teeth in standard position.
Dental implants:
Dental implants is the best substitute for your missing teeth. Dental implants are titanium anchors that are screwed into the jawbone through a minor surgery. They provide support to dental crowns and bridges to execute the normality of a natural tooth. They are the most durable option to replace missing or lost tooth, and are screwed in by implantologists. Sabka Dentist has the finest implantologists who are gentle and careful with their work.
Dental crowns:
Dental crowns differ on the basis of what they are each made of and the amount that they cost. Dental crowns are like coverings on dental implants, or a cracked tooth, or a dental filling, or a tooth that has just received a root canal treatment. Their main function is to act like a natural tooth in appearance as well as in its purpose. Dental crowns available at Sabka Dentist include all-metal, all-ceramic, porcelain-fused-to-metal and zirconia crowns.
Root Canal Treatment is also known as endodontic treatment. In this, the root and pulp of the tooth become infected due to the entrance of bacteria. This causes a severe toothache and deep cavities. To resolve this issue, the dead roots are taken out and the pulp is also cleaned. Once the cleaning part is over, the rubber-like filling known as Gutta Percha is added so it can set and serve as a seat for the dental crown. Dental crowns help cover the filling and make it look as good as the original tooth.
Tooth Extraction:
A tooth is required to be extracted when it is in extreme pain or when a wisdom tooth starts growing, or when a deep cavity has destroyed the entire tooth area and for several other reasons. Tooth extraction is performed under local anesthesia to numb the pain that the patient is going through. It is a procedure performed with ease and puts the patient in a relaxed state, once finished.
Teeth whitening:
A part of cosmetic dentistry, teeth whitening usually involves regaining original color of the tooth to get rid of the stains and discolored texture. Teeth whitening involves a process known as bleaching, a very familiar term heard while washing clothes. Similarly, the teeth are washed out and made whiter but not extremely white as that would just look scary.
Pediatric Dentistry:
This is a specialised range of dentistry that is concerned with oral well being of children below the age of 12 years. Milk teeth are to be taken care of with great caution because they are the teeth that make way for the permanent teeth. And if the base is strong, the permanent teeth will be more resilient and stronger. Cavities are also to be eliminated in their earliest stage, so that it does not permanently affect gums. Hence, pedodontists are usually visited by concerned parents of children facing problems regarding their oral health.
Periodontal Disease:
Periodontal disease is the disease of the gums, in which the gums are infected by bacteria. This bacteria is formed in a thing called plaque, that is formed due to poor dental health maintenance, that is, not brushing and flossing regularly. The infection is cut out through a surgery that is performed by trained periodontists who are skillful and proficient.
How to find a dentist in Mulund, Mumbai ?
Searching for the right dental care, someone you can trust, is a difficult task, but is possible and easy once you keep the following points in mind:
Ask for referrals from your friends or colleagues or previous dentist.
Look for a multispecialty dental clinic.
Check for a dental clinic that is in your locality.
Check if it is a 24×7 emergency dental clinic.
Monitor the safety and security of the dental clinic.
Ask the years of experience of the dentist.
Check for any reviews or testimonials posted online.
Sabka Dentist has employed the latest technology in its dental clinics to make available for all its patients, all the dental treatments and procedures. Its friendly and pleasantly relaxed atmosphere makes you feel at extreme luxury.
How can Sabka Dentist help?
Sabka Dentist is always pleased to serve its patients and be there for them. For this reason, Sabka Dentist has expanded its operations over to Mumbai, Thane, Surat, Ahmedabad, Bangalore and Navi Mumbai. It has a totality of 100 dental clinics, all of which are unique in their own way, and aim to prioritise the patient always.
Being a multispeciality dental health care centre, Sabka Dentist has over 500 dental specialists including endodontists, prosthodontists, implantologists, pedodontists, periodontists and dental surgeons.
These dental specialists are well read and enlightened about their section of dentistry. They aspire to perform their best to receive the reaction of inadequate amount of satisfaction that the patient shows.
Tell me more about Sabka Dentist, Mulund
If you are one of those individuals who are particular about your dental health care, you need to select the best when it comes to oral checkups and treatments. Sabka Dentist is consistently rated as one of the best dental clinics in Mulund, Mumbai.
At Sabka Dentist, people not only obtain top-notch treatment for their oral troubles but additionally get to enjoy one of the greatest in-clinic patient experience across India.
No matter the background or occupation of an individual, we guarantee that all our patients feel at ease and experience absolutely no troubles when approaching or getting their issues across to our dental specialists.
We are one of the top dental clinic chains in Mulund, Mumbai, and have a legacy that is unrivaled by any other dental clinic in Mulund, Mumbai. Our dentists are some of the best dentists in Mulund, Mumbai.
Sabka Dentist often makes it to the list of best dental hospitals in Mulund, Mumbai, owing to our amazing team of dental experts and doctors, and advanced facilities within our best dental clinics in Mulund.
Sabka Dentist was launched way back in October 2010, with a single facility in Vile Parle. Currently, we have grown to around more than 100 clinics in Mumbai, Pune, Ahmedabad, Surat, Bangalore, Navi Mumbai, Thane.
The Sabka Dentist team works to encourage better dental health and help individuals to truly feel and look good and proudly carry their smiles. No wonder, due to our team's perseverance and vision to help spread smiles across the world, we have consistently made it on the list of top dental hospitals in Mulund, Mumbai.
So, next time you are planning to visit a 'teeth hospital in Mulund, Mumbai, we should be at the top of your list of dental hospitals in Mulund, Mumbai.
Consider us your own 'Apna Dentist'; our dentists are undoubtedly some of the best dentists in Mulund, Mumbai, and we will help you with your dental concerns so that you can carry on and spread happiness across with your wonderful smile.