Dental Clinic in Nalasopara West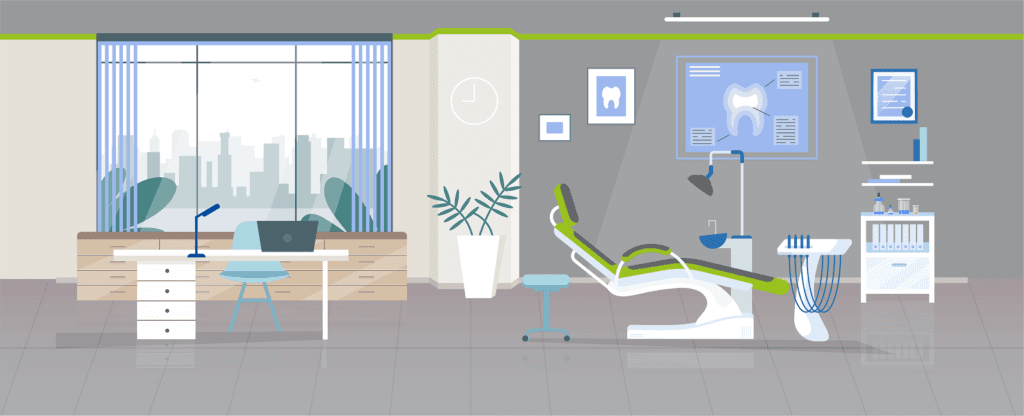 About Sabka dentist in Nalasopara West
Nowadays people are very conscious about their health. They want to take a step towards the betterment of their health. For that firstly, they need to take care of their oral health. By taking care of oral health, you are making an investment in your overall health also.
By considering this, we, at Sabka dentist in Nalasopara West provide free dental checkups and X-rays. Our motive to provide free dental check-up is to make awareness about oral healthcare. The dentists in Nalasopara West examine the oral problem and evaluate the health of the teeth.
Our clinic near Nalasopara West is highly qualified and uses an advanced dental system to give the best treatment. Our friendly staff respects each patient with dignity. Also, we never compromise in dental hygiene and provide supreme treatment in a calm and peaceful environment.
We provide high-quality treatment so that patients revisit the clinic without thinking twice. To take this further, we also have the facility of EMI options to make the payment in installments at 0% interest.
Dental Treatment provided at Sabka dentist in Nalasopara West
Teeth whitening:

We, at Sabka dentist in Nalasopara West, offer teeth whitening treatment at a very economical cost. This treatment hardly takes 45 minutes to lighten the teeth. If you want to maintain your white teeth you should avoid such beverages and food that stain your teeth. It's not only about whitening the teeth but also taking care of them.
Teeth cleaning, scaling and polishing:

A plaque or tartar which sticks around the tooth surface and host dental problems like tooth decay needs to be removed as soon as possible. We, at Sabka dentist in Nalasopara West, provide teeth cleaning at a very affordable cost. For scaling, we use an advanced technology (ultrasonic scaler) which removes the plaque and calculus to maintain the health of teeth.
Dental veneer:

The front uneven teeth can spoil your smile. Even the chipped or fractured tooth looks very bad on faces. To correct this, dental veneer is one of the best solutions. It is a thin porcelain or resin-composite layer that sticks to the tooth surface to improve the aesthetics of teeth. It can change the size, shape, and function of teeth. To make uneven teeth even and improve your smile, veneers are the best cosmetic dentistry procedure.
Dental implant:

A dental implant requires to replace the missing teeth. This treatment requires great expertise. Implant is a titanium screw that will insert into the jawbone and work as a root of a tooth. The implant screw will take time to heal for 3 to 6 months. This process is known as osseointegration. After the waiting phase, the dentist will evaluate whether the screw is fully integrated into the jawbone or not. Then an abutment will be placed over the implant which connects the implant screw and crown to replace the missing teeth.
Root canal treatment:

Toothache, tooth decay, swelling, sensitivity, and tenderness of tooth are the symptoms of root canal infection. This treatment removes the infected pulp from the nerve and fill the gutta-percha solution to its replacement. Delaying on this treatment will cause a serious problem. The infection will spread to the root of teeth and the teeth will be extracted.
Orthodontic treatment:


We, at Sabka dentist in Nalasopara West, has the best orthodontist to carry out your orthodontic treatment. To meet your upper and lower teeth properly, our dentists suggests to apply braces. We offer a variety of braces to straighten your misaligned teeth and fix them to its proper position. By applying braces, it corrects your bite, jaw joints and also reduces headache.
Extractions:

The need for tooth extraction involves when the tooth is decayed or damaged and cannot be treated by root canal. Tooth injury or cracked tooth that looks bad needs to be removed. It is done also for orthodontic purposes for creating spaces to fix braces.
How to choose the right dental clinic?
In such a busy life, people often avoid going to the dental clinic. They visit only when a serious dental problem arises. Our dentist always recommends each patient to visit the clinic every six months. So, the dentist can evaluate the health of gum and teeth and advise the patient to get the treatment if needed.
So don't wait until any dental problem arises and then you look for the dentist. Many people look for dental clinics near them. Many people research before visiting the clinic. They search for it on google, check their social media for patients review, check convenient places & hours or they may ask their loved ones.
To solve all these queries, Sabka dentist in Nalasopara West greets you with warm ambiance, helpful staff which always on their toes to provide the best services. So that, each patient gets their treatment nicely and experiences feel at home.
We, at Sabka dentist in Nalasopara West, provide free consultation and X-rays which make patients believe that our aim is not to make a business out of it, but also to make people aware of oral health.
How can Sabka dentist in Nalasopara West help?
Are you suffering from any dental issues? Is there anything that stops you to visit dental care? Don't worry, we got you covered. We, at Sabka dentist in Nalasopara West, provide the best treatment to the patients at an economical cost.
Our dentist in Nalasopara West believes in providing their level best to meet the expectations of patients. So far our Sabka dentist family has treated more than 1 million patients across the globe and that is what we take pride in.
We always make sure that each treatment should be carried out in hygiene and a comfortable environment. With great experts and peaceful environment we, at Sabka dentist in Nalasopara West welcome you to experience dentistry that you never had before.
Tell me more about Sabka Dentist, Nalasopara West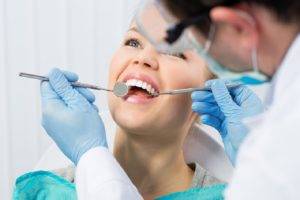 If you are one of those individuals who are particular about your dental care, you need to pick the best when it comes to dental checkups and treatments. Sabka Dentist is frequently rated as among the best dental clinics in Nalasopara West, Mumbai.
At Sabka Dentist, people not just receive top class treatment for their dental concerns, but additionally get to enjoy one of the best in-clinic patient experiences across India.
No matter the background or career of an individual, we guarantee that all our patients feel comfortable and experience absolutely no problems when approaching or getting their dental complications across to our dental surgeons.
We are among the top dental clinic chains in Nalasopara West, Mumbai, and have a legacy that is unrivaled by any other dental clinic in Nalasopara West, Mumbai, India. Our dentists are some of the best dentists in Nalasopara West, Mumbai.
Sabka Dentist consistently makes it to the list of best dental hospitals in Nalasopara West, Mumbai, owing to our excellent team of dental specialists and surgeons, and advanced facilities within our dental clinics. Sabka Dentist was founded way back in October 2010, with a single medical clinic in Vile Parle.
Now, we have grown to around more than 100 clinics in Mumbai, Pune, Ahmedabad, Surat, Bangalore, Navi Mumbai, Thane. Our team at Sabka Dentist works to encourage better dental health and aid individuals to truly feel and look good and proudly carry their smiles.
No wonder, because of our team's perseverance and vision to help spread smiles across the world, we have consistently made it to the list of top dental hospitals in Nalasopara West, Mumbai.
So, next time you plan on visiting a 'teeth hospital in Nalasopara West', Mumbai, we should be at the top of your list of dental hospitals in Nalasopara West, Mumbai. Consider us your own 'Apna Dentist'; our dentists are undoubtedly some of the best dentists in Nalasopara West, Mumbai, and we can help you with your tooth concerns so that you can carry on and spread happiness across with your wonderful smile.​