Dental Clinic in Prabhadevi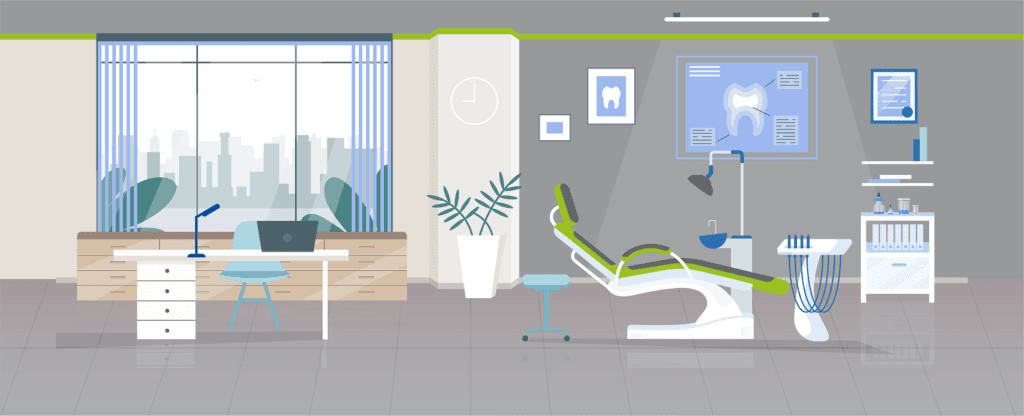 About Sabka Dentist Dental Clinic in Prabhadevi
Sabka dentist dental clinic in Prabhadevi confines you with the best environment and also, fulfils your expectations of receiving the best dental treatment.Sabka dentist dental clinic in Prabhadevi provides the finest dental solutions for all the patients across Mumbai.
The methodology used at our Sabka dentist dental clinic in Prabhadevi is of high- quality, that treats the patients at affordable prices and also, take care of their oral hygiene. We have the finest dentists that are well trained and believes in giving fast and pain-free treatment. At Sabka Dentist dental clinic in Prabhadevi you will find a warm welcoming ambience, friendly staff and total transparency.
Our Services
Keeping your health and hygiene in mind, we have the pain- free equipment for dental crowns, smile makeover, dental implants and; a wide range of dentistry procedures. All treatment is done under one roof of Sabka Dentist dental clinic in Prabhadevi.
Keeping your value of time in mind and saving it accurately, we have zero waiting policy.
Customers now do not have to worry about the doctors 'good doctor or a bad doctor' as, we have well-trained doctors at sabka dentist in Prabhadevi and a specialised dental team that constantly stays updated through continuing dental education.
Our priority is to give the right treatment to the right customer without charging excess cost.
Treatment Provided by Sabka dentist in Prabhadevi
It is necessary to visit the clinic every 6 months to have better teeth. So, our dentist in Prabhadevi gives complete FREE dental checkup just to save us from oral dental problems.
At Sabka Dentist Prabhadevi, we provide dental treatments at affordable prices. We believe in providing Dental Checkups and X-Rays at zero charges, that will help the dentist to find cavities, check the health of the tooth and monitor the general health of the tooth.
Visit our clinic and experience the teeth cleaning treatment as normal brushing of teeth does not helps to hygiene your tooth.
Tooth loss is a big problem that takes place due to bad oral hygiene. So, to maintain the gap we provide implant treatment.
Root Canal Treatment is done to save the tooth, avoiding toothache by removing infected tissues within the affected tooth and replacing it with an artificial inert 'filling' material.
Orthodontic treatment also known as Dental braces is a way of correcting misalignment or crooked teeth by aligning the teeth in the jaw that will enhance your beautiful smile.
Tooth extraction is the removal of the tooth through the alveolar process which occurs due to bad tooth infection.
A crown is an artificial restoration also known as 'cap' , that fits over the part of a prepared tooth, making it strong and giving it the shape of a natural tooth.
How to reach Sabka dentist in Prabhadevi?
To reach Sabka Dentist in Prabhadevi you could ask your Friends and family who stays near by, can help you to reach out to the location. You can also use an internet search for the address using applications like google maps.
Tell me more about Sabka Dentist, Prabhadevi?
If you are one of those individuals who are particular about your dental health care, you should choose the best when it comes to dentistry checkups and treatments. Sabka Dentist is consistently ranked as among the best dental clinics in Prabhadevi, Mumbai.
At Sabka Dentist, patients not just receive top-notch treatment for their tooth problems, but additionally get to enjoy among the finest in-clinic patient experience across India.
Irrespective of the background or profession of an individual, we make sure that all of our patients feel at ease and experience no challenges when approaching or getting their dental issues across to our dentists.
We are among the top dental clinic chains in Prabhadevi, Mumbai, and have a legacy that is unrivaled by any other dental clinic in Prabhadevi, Mumbai, India. Our dentists are some of the best dentists in Prabhadevi, Mumbai.
Sabka Dentist consistently makes it to the list of best dental hospitals in Prabhadevi, Mumbai, owing to our great team of dental experts and surgeons, and advanced facilities within our dental clinics.
Sabka Dentist was started back in October 2010, with a single facility in Vile Parle. Now, we have grown to around more than 100 clinics in Mumbai, Pune, Ahmedabad, Surat, Bangalore, Navi Mumbai, Thane.
The Sabka Dentist team works to encourage better dental health and help individuals to feel and look good and proudly carry their smiles. No wonder, resulting from our team's commitment and vision to help spread smiles across the world, we have frequently managed to get to the list of top dental hospitals in Prabhadevi, Mumbai.
So, next time you plan to visit a 'teeth hospital in Prabhadevi', Mumbai, we should be at the top of your list of dental hospitals in Prabhadevi, Mumbai. Consider us your own 'Apna Dentist'; our dentists are undoubtedly some of the best dentists in Prabhadevi, Mumbai, and we can help you with your tooth troubles so that you can carry on and spread joy and happiness across with your enchanting smile.