Dental Clinic in Santacruz East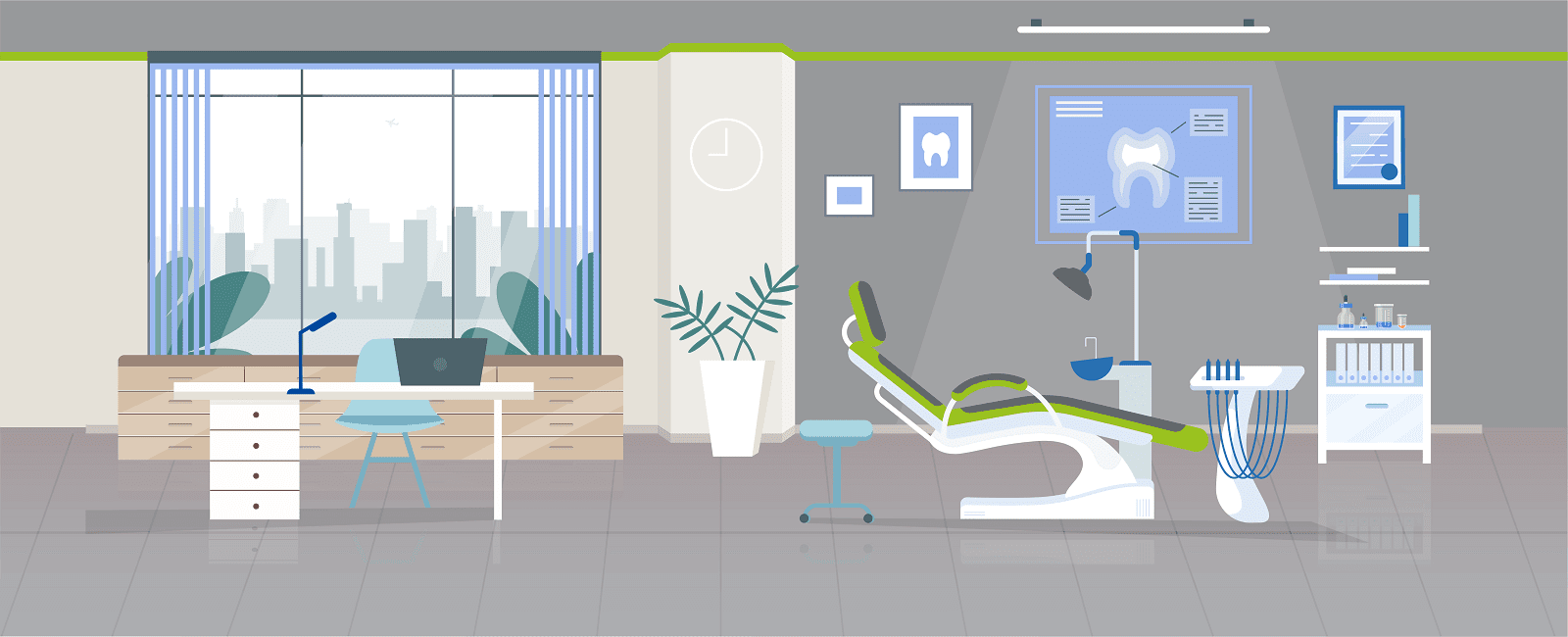 About Sabka dentist in Santacruz East
Nearly every person has a dream of having perfectly white teeth and a killer smile on their faces. To make people's dreams come true, we at Sabka dentist try our level best to serve all dental treatments that ensure a bright smile on their faces.
We, at Sabka dentist in Santacruz East , provide all dental treatments ranging from teeth cleaning, teeth whitening, dental implants, crowns, bridges, veneers, root canal treatment, orthodontic (braces), and many more treatments at a very economical price. Free dental checkups and X-rays are provided at Sabka dentist in Santacruz East.
Many people feel anxious about going to the dentist as they might think the dental treatments are painful. To break this myth, Sabka dentist in Santacruz use advanced dental technology to provide treatment in a relaxed and comfortable environment.
To maintain oral hygiene, you are investing in your overall health also. That's why our dentists recommend every patient to brush their teeth twice a day and visit a dental clinic every six months.
Dental Treatment provided at Sabka dentist in Santacruz East
Teeth cleaning, scaling and polishing:

Every patient should visit a dental clinic to clean their teeth every six months. We, at Sabka dentist in Santacruz East , offer teeth cleaning at a very economical cost. For scaling, our dentist uses ultrasonic scaling to remove plaque and tartar. Plaque and calculus stick to the tooth surface and cause tooth decay. Also, polishing follows cleaning to smoothen the tooth surface.
Dental veneer:

Veneers are a thin layer made up of porcelain and resin-composite material that attached to the tooth surface to improve the appearance of teeth. The chipped and uneven teeth which make your smile dull can be corrected through veneers. Veneers can change the size, shape, and functions of teeth.
Dental implant:

It is a process of replacing the missing teeth. The implant screw is inserted into the jawbone and left for 3 to 6 months to heal (osseointegration). Then, an abutment is placed over the implant screw that holds the crown. The crown that sits on the top of an abutment functions exactly like natural teeth.
Root canal treatment:

This treatment requires to remove the infected pulp. Firstly a local anesthesia will be given, and then a small opening will be made to the tooth. So that it gives access to the root canal. After that, a pulp will be removed by a small instrument and replace it with inert material. Finally, the opening will be sealed to prevent contamination.
Orthodontic treatment:

When you suffer from headaches there might be a chance that you have dental issues. When your upper and lower teeth don't meet properly that puts strain on the jaw muscles and lead to cause headache. Our dentist in Santacruz East recommends patients to apply braces to correct the misalignment of teeth and place them to its right position.
Extractions:

For the betterment of your long term oral health, sometimes the tooth extraction is needed. The removal of tooth requires when a tooth that is wholly damaged by trauma or decay, and impacted wisdom tooth that will cause serious dental problems later on.
Children Dentistry:


The pedodontist treats oral disease in children, infants, and adolescents. By taking preventive measures will save children from tooth decay. We at Sabka dentist in Santacruz East have the best pediatric dentist to evaluate the oral and overall health of children. The child's first dental visit should be within 6 months or no later than age one after the first tooth erupts.
Oral Surgery:

Our dentists will indicate extraction/ removal of tooth if the tooth is mobile, grossly decayed or if there is any other reason. We also have Oral Surgeons who are efficient in performing other oral surgeries like extraction of impacted wisdom teeth, surgery required for implant insertion, etc.
How to choose the right dental clinic?
People would love to have white teeth with a bright smile. But getting there sometimes could be very tricky. If you are confused and don't know how to take care of your teeth. Don't worry, there are many clinics in India that provide dental treatment, but we, at Sabka dentist in Santacruz East provide the best dental treatment with the best services. 
Many people search for clinics that have the best dentists combined with the latest technology. O dentist in Santacruz East is highly qualified and updated with new technologies to provide a good treatment experience to patients.
Our focus is not only on providing dental treatment but also to treat patients with the utmost dignity. Our cooperative staff serving their best possible facilities to delight patients and feel relief while having treatment.
We, at Sabka dentist in Santacruz East , functions 9 hours a day from (12 pm to 9 pm) with our constant efforts to give our level best to patients in terms of dental treatments. 
Tell me more about Sabka Dentist, Santacruz East
If you are particular about your dental hygiene, you must select the best when it pertains to dental care checkups and treatments. Sabka Dentist is consistently rated among the best dental clinics in Santacruz East , Mumbai.
At Sabka Dentist, patients not only receive top class treatment for their dental complications but also get to enjoy one of the best in-clinic patient experience across India.
No matter the background or career of an individual, we ensure that all of our patients feel at ease and experience absolutely no problems when approaching or conveying their problems across to our dental specialists.
We are one of the top dental clinic chains in Santacruz East , Mumbai, and have a legacy that is unrivaled by any other dental clinic in Santacruz East , Mumbai, India. Our dentists are undoubtedly some of the best dentists in Santacruz East , Mumbai.
Sabka Dentist very often makes it to the list of best dental hospitals in Santacruz East , Mumbai, owing to our great team of dental specialists and doctors, and advanced facilities within our dental clinics. Sabka Dentist was founded back in October 2010, with a single facility in Vile Parle.
Currently, we have grown to around more than 100 clinics in Mumbai, Pune, Ahmedabad, Surat, Bangalore, Navi Mumbai, Thane. Our team at Sabka Dentist works to encourage better oral health and aid men, women and children to really feel and look good, and proudly carry their smiles.
No wonder, due to our team's perseverance and vision to help spread smiles across the world, we have frequently made it on the list of top dental hospitals in Santacruz East , Mumbai.
So, the next time you are planning to visit a 'teeth hospital in Santacruz East ', Mumbai, we should be at the top of your list of dental hospitals in Santacruz East , Mumbai.
Consider us your own 'Apna Dentist'; our dentists are some of the best dentists in Santacruz East , Mumbai, and we can help you with your tooth troubles so that you can continue to spread joy and happiness across with your wonderful smile.