Dental Clinic in Bhayander West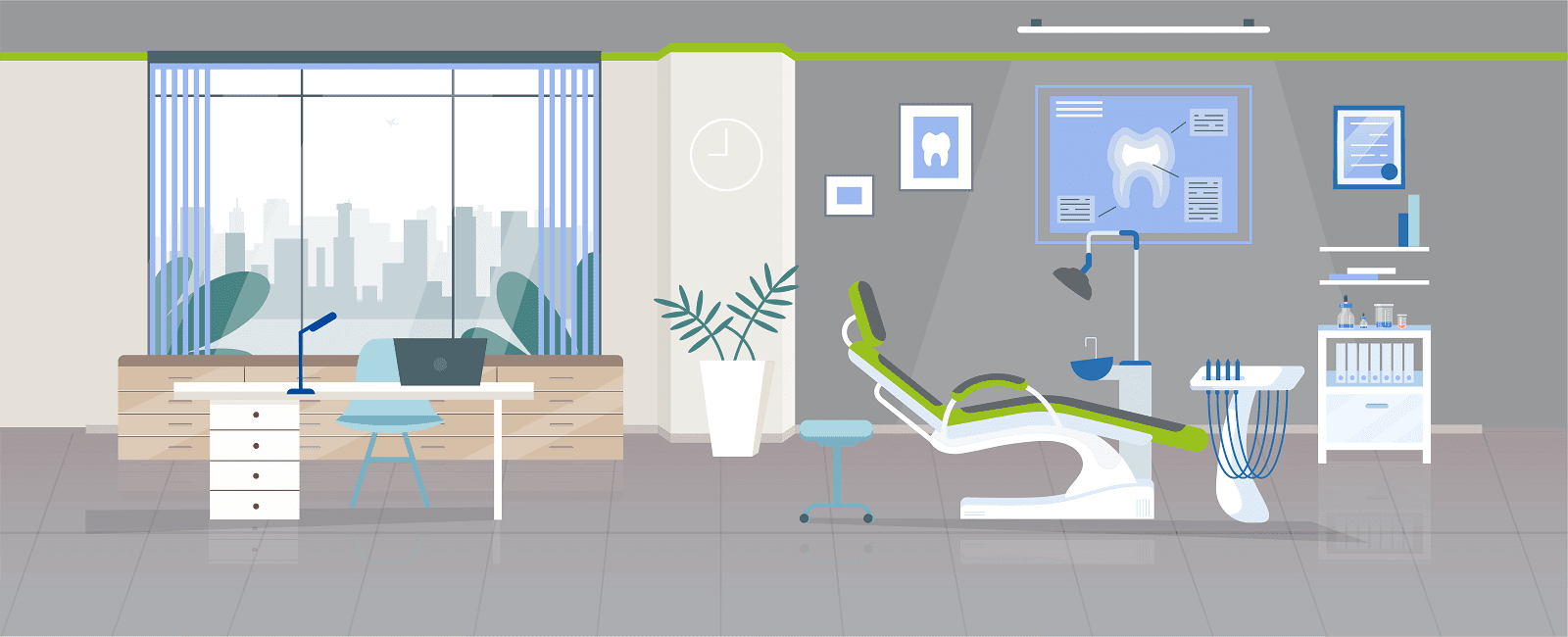 About Sabka Dentist Dental Clinic in Bhayander West
Sabka Dentist has the best dental clinic in Bhayander West. Our dental experience & expertise allows us to claim leadership in the domain of Dentistry in Bhayander West. Our Mission is to make the smile of patients whole again.
We want to provide our patients with the best as well as satisfactory dental treatment. Our Vision is to serve everyone and make good dental services available to one and all.
We firmly believe in the quote — "The sole meaning of life is to serve everyone." Our core principles are based on middle-class values — hard work, self-discipline, thrift, honesty, aspiration & ambition.
Sabka Dentist has been in the field of Dentistry for a decade. Over the years, it has acquired the reputation of being the finest dental clinics in Mumbai, including Bhayander West. At Sabka dentist dental clinic in Bhayander West, we offer wide spectrum of dental services. Call today to avail of these services.
Our dentists in Bhayander West carry out the following services
Check-Up:
Our dentists in Bhayander West recommend that every individual should duly get a dental checkup done every 6 months. A thorough dental check-up of any dental anomaly or problem is done. We provide free check-up consultation.
Extraction: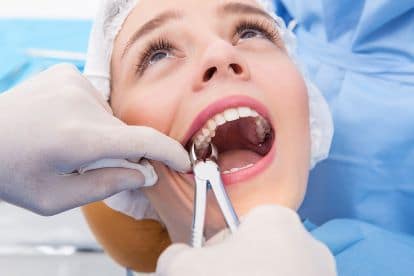 One can have painless removal of tooth or root piece, with minimal trauma to investing tissues, such that there is no post-operative problem. The dentist will indicate extraction if the tooth is mobile, a tooth is grossly decayed such that only root piece remains or if there is any other reason.
Oral Surgery:
Sabka Dentist has qualified dentists in Bhayander West with a postgraduate degree of Master of Dental Surgery (MDS) in Oral & Maxillofacial Surgery. They are efficient in performing oral surgeries like extraction of impacted wisdom teeth, surgeries to insert dental implants and many other oral surgeries.
Cleaning, Scaling & Polishing:
We make use of an ultrasonic device to remove tartar & plaque from the surface of teeth. Polishing follows this. Our dentists in Bhayander West recommend doing scaling every 6 months to maintain healthy periodontium.
Cavity filling:
Restoration of tooth cavities is done with permanent types of cement-like imported composite resins, which are long-lasting.
Replacing missing teeth:
One should replace a missing tooth as soon as possible. Otherwise, mesial drift, which is the tendency of teeth to move in mesial direction within the arch, will close the gap produced by missing teeth over time. Our dentists in Mumbai offer multiple options. Different fixed prosthetics available are crowns, bridges, and implants. Removable dentures are also available.
Root canal treatment: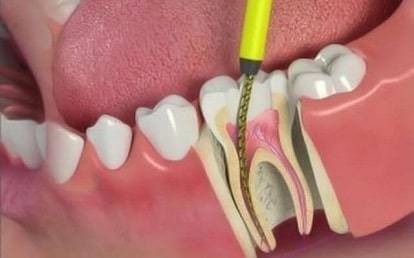 Root canal treatment is a sequential procedure of replacing infected dental pulp in a carious tooth with inert gutta-percha material. Our dentists will indicate if the need be. We also offer single sitting root canal treatments. We have Endodontic experts at our dental clinics in Bhayander West as well, who are experts at root canal treatment.
Orthodontic Treatment with Braces:
Orthodontic treatment is done to bring correction of misaligned teeth. Habit breaking appliances are also provided to children with habits like thumb sucking, tongue thrusting, and other oral habits. We have orthodontists as well in our clinic in Bhayander West.
Periodontics or Treatment Of Gums:
If the patient has periodontitis i.e. swollen gums, we provide total treatment for the same.
Teeth Whitening:
Don't feel awkward about stained and dull teeth. Our dentists in Bhayander West also offer comprehensive teeth whitening treatment. Your dream of having a stunning white smile can be turned into reality!
Smile Makeover:
We also offer smile designing with a variety of options like ceramic veneers, tooth bonding, etc.
Laser Dentistry:
We use Laser in Dentistry for treating gummy smile, for crown lengthening, for treating high frenulum attachment and for a few other procedures.
Extraction of Impacted or Grossly Decayed Wisdom Tooth:
Wisdom teeth are the last 4 teeth (third molars), two in each jaw. They erupt in the mouth between the age of 18 and 25. Sometimes, they may not have enough room to erupt or develop normally. This will cause the third molar/ wisdom tooth to be impacted.
Impacted molars may result in pain, swelling, bad breath and damage to other teeth and other dental problems. Thus, impacted wisdom tooth needs to be extracted. Also, due to its hindmost positioning in the jaw, there might be difficulty in brushing or flossing, which makes it more prone to decay.
Thus, if the third molar has gross decay, it is necessary to extract it. However, it is not always necessary to extract wisdom teeth. That's why a consultation for the same at our dental clinic in Bhayander West is necessary.
Temperomandibular joint (TMJ) disorders:
Temperomandibular joint (TMJ) acts like a hinge that connects your jawbone to the skull. One has two TMJ joints on each side of the jaw. Its disorder may result in acute pain in and around the TMJ and ear.
Difficulty in chewing or pain while chewing may also be experienced. You may also hear a clicking sound while opening and closing the jaw. To identify the etiology of the symptoms, it is advisable to take consultation with our dentists in Bhayander West.
How to select the right dental clinic in Bhayander West?
Maintaining good oral health is very important. However, in maintaining a good set of teeth, it is necessary to find the best dental clinic in Bhayander West. Choosing Sabka Dentist will assure you of high quality and satisfying services. However, before you make a choice, you need to know certain things. STEEEP determines the quality of dental care. STEEEP stands for:
Safe
Timely
Effective
Efficient
Equitable
Patient-centered
STEEEP is a set of measurable quality parameters recommended by the American Dental Association (ADA). STEEEP is adopted by Sabka Dentist at our dental clinic in Bhayander West.
We believe that it is our fundamental policy. It suggests that the clinic should provide safe innocuous services, render timely treatment, provide effective care for effective prognosis and maintain efficiency in delivering dental services.
The provider should also be able to provide services at affordable prices, and they should be patient-centered. The dentist should understand the individual patient's needs, preferences, and circumstances.
Therefore, you should choose Sabka Dentist dental clinic in Bhayander West for your oral care requirements for the following reasons:
We customize a patient's treatment plans because we understand their needs.
Checkups & Consultations are free at Sabka Dentist.
Printed diagnosis chart & quotation is provided to all dentists after a check-up.
We display our standardized pricing clearly online and all our centers.
We follow all standard clinical protocols- Printed copy of invoice and receipt for all treatments is provided. Thus, we maintain the highest levels of corporate governance.
The safety of our patients is our primary concern. Your dental health continues to be one of our priorities. We maintain the highest level of sterilization as per international standards. We use the autoclave machine to sterilize all instruments and open them just prior to treatment.
How can Sabka Dentist help you?
Sabka Dentist aims at improving community oral health in Bhayander West. Free checkups & X-ray consultations are provided. We provide total dental care to all the patients under one roof.
Also, we maintain follow – up with patients to ensure that they come for a regular dental check-up every 6 months. As a result, the customer-centric approach of our dentists in Mumbai, including Bhayander West, has made us earn the title of 'Best Dentists in Mumbai'.
Tell me more about Sabka Dentist, Bhayander West
In case you are particular about your dental health care, you must select the best when it pertains to dental care checkups and treatments. Sabka Dentist is frequently graded as among the best dental clinics in Bhayander West, Mumbai.
At Sabka Dentist, people not just receive top-notch treatment for their tooth problems, but also get to enjoy one of the greatest in-clinic patient experience across India.
No matter the background or career of an individual, we ensure that all of our patients feel at ease and face absolutely no difficulties when approaching or getting their dental issues across to our dental surgeons.
We are amongst the top dental clinic chains in Bhayander West, Mumbai, and have a legacy that is unrivaled by any other dental clinic in Bhayander West, Mumbai, India. Our dentists are some of the best dentists in Bhayander West, Mumbai.
Sabka Dentist consistently makes it to the list of best dental hospitals in Bhayander West, Mumbai, owing to our wonderful team of dental experts and doctors, and advanced facilities within our dental clinics.
Sabka Dentist was founded way back in October 2010, with a single facility in Vile Parle. Now, we have grown to around more than 100 clinics in Mumbai, Pune, Ahmedabad, Surat, Bangalore, Navi Mumbai, Thane.
Our team at Sabka Dentist works to encourage better oral health and help people today to feel and look good and proudly carry their smiles. No wonder, due to our team's determination and vision to help spread smiles across the world, we have consistently managed to get on the list of top dental hospitals in Bhayander West, Mumbai.
Hence, the next time you plan on visiting a 'teeth hospital in Bhayander West', Mumbai, we should be at the top of your list of dental hospitals in Bhayander West, Mumbai.
Consider us your own 'Apna Dentist'; our dentists are undoubtedly some of the best dentists in Bhayander West, Mumbai, and we can help you with your oral problems so that you can carry on and spread happiness across with your wonderful smile.