Dental Clinic in Ghatkopar West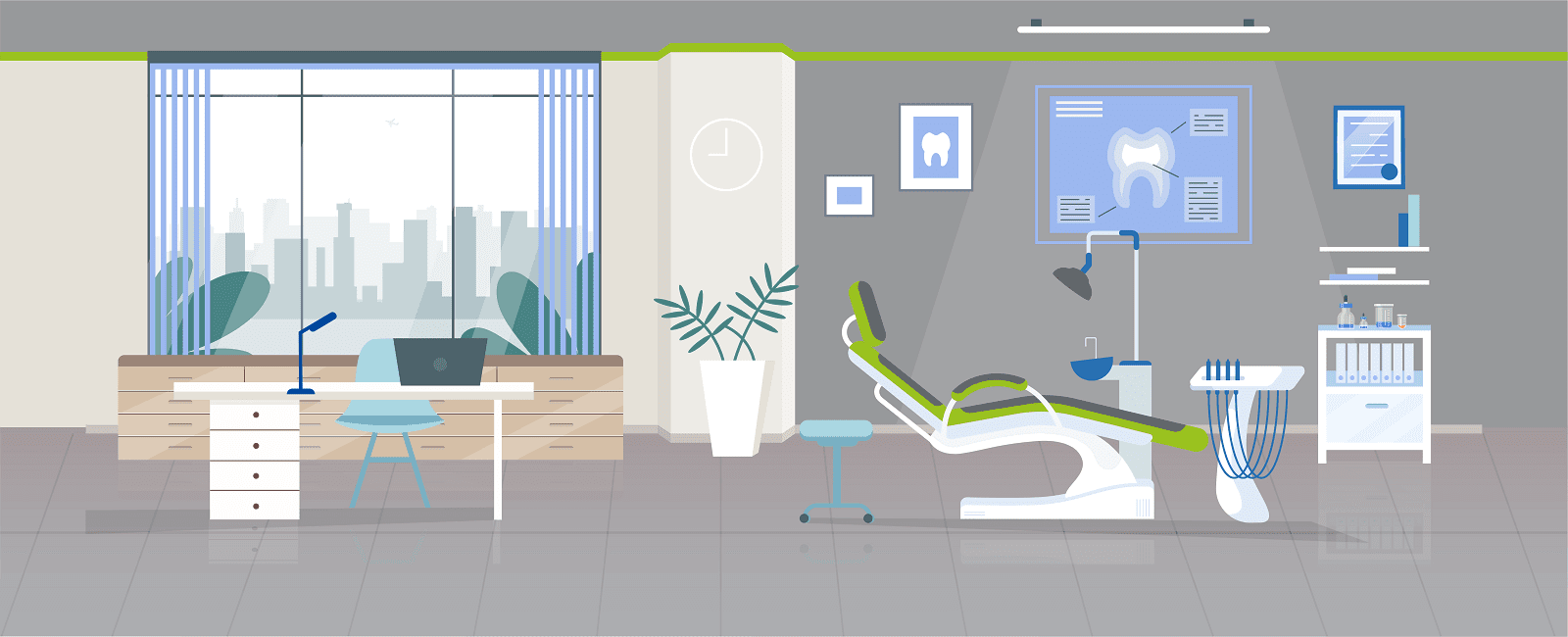 About Sabka Dentist in Ghatkopar West
Sabka dentist in Ghatkopar West has a team of expert dentists, who will endeavor to make your dental experience a worthwhile and beneficial one! Our dental clinic in Ghatkopar West is equipped with ultramodern equipment of dentistry and we offer a wide spectrum of dental services. Call or book an appointment today to avail the services!
We strive in making beautiful smile for the patients. Our main aim is to provide the patient with the best as well as comfortable dental treatment.
Thus, your chase for the top dentists in Ghatkopar west stops at Sabka Dentist.
Facilities & Services provided by Dentists in Ghatkopar West
Dental Check-Up:It is necessary to consult a dentist before a warning bell for the betterment of the dental health. It is recommended to visit the dentist in Ghatkopar at least twice a year for the dental checkup.It is a procedure where the dentist goes through the mouth through a magnifying mirror that indicates the insides of the teeth. It gives the dentist a sign about the oral health of the patient. in some cases, it is difficult for the dentist to know the internal problems of the teeth. Therefore, X- ray is done to know the internal trouble of the teeth. Never to worry about the consultation fee as Sabka Dentist gives free of cost consultation and X-ray.
Tooth Extraction:


Cavities is the only reason for the extraction of tooth. even, sometimes toothache can be a reason for the tooth extraction. In this procedure, the dentist injects a local anesthesia in the affected area making it available for the dentist to extract the tooth. you won't feel the pain after the treatment for sometime, but after a few hours a minimal pain can be felt.
Endodontics:


Root canal treatment is a sequential procedure of replacing infected dental pulp that is severely affected with the infection in a contaminated tooth. It is a treatment where the tooth is cleaned efficiently, clearing the infection and filling the tooth by inerting a material called gutta-percha. Our dentists will indicate if there is a need for root canal treatment. We also have Endodontic specialist at our dental clinic in Ghatkopar West, who are experts at root canal treatment.
Pediatric Dentistry :
Pediatrics are the dental experts who focuses on the oral health of the children. It cares for the children below 14years. The work of pedontists is not only to give the treatment to the children but also give counselling to the children who are adapted with bad habits related to oral health. It is the duty of the dentist to make the child comfortable for the dental treatment as the children are highly prone to dental treatments.
Prosthodontics :Prosthodontics refers to the replacement of the missing teeth with the best choice of restoration. It is a procedure of bringing back the misaligned teeth and correcting the appearance of the tooth. The dental expertise at Sabka Dentist in Ghatkopar work with desiring the same goals of comfort, natural appearance, and normal oral function that a natural tooth would provide. Prosthodontists are skilled at natural work such as :

Crowns : a tooth that is damaged or decayed partially, our prosthodontist replace the tooth with the dental crown or cap. At Sabka dentist, we have a wide option of crown material to choose from metal, ceramic and PFM.
Bridges : To improve the strength bridges acts as a replacement tooth, but is instead, it is made up of porcelain and is stuck to the other teeth in the mouth.
Dentures : Denture are usually recommended to the older-adults as they have major loss to the teeth. Hence, dentures a removable replacement dental appliance is used, that take cares of the biting procedure of an individual.
Periodontal Disease Treatment :Periodontal disease is an inflammatory disorder which affects the gums and other parts of the jaw that sustain the whole jaw. The main element that causes it is tartar, that causes bleeding and your teeth, in turn, become highly prone to cavities and other oral issues. To treat this disease, periodontists scale and polish the teeth, removing the tartar permanently.
Orthodontics (Braces) :Pretty or good smile is what you expect. but to get that, it is necessary to have proper aligned teeth that is accurately fixed in the positioned. Orthodontists are the specialised experts who are highly experienced in performing the treatment of the braces. Our experts word very hard in giving the smile for the individual.
Teeth Whitening :Dental bleaching is the ideal option to get rid of discoloured teeth. Not every toothpaste carries with the procedure of giving white teeth. Hence, to brighten your teeth visit Sabka dentist dental clinic in Ghatkopar west, to experience the whitening process.
Cosmetic Dental Treatment :It is a major treatment that works towards the correction of chipped, fractured, discolored, mishapped, or damaged teeth. At Sabka dentist there are various types of cosmetic dental treatment, and they are:

Dental Bonding :
What do our dentists at Sabka dentist do?
Dentists in Ghatkopar diagnose and treat problems associated with patient's teeth, gums and related parts of the mouth.
Provide advice and instructions on oral care.
Remove decay from tooth to replace these cavities with long-lasting restoration.
Repair cracked/fractured/traumatized tooth or teeth
Place pit and fissure sealants
Administer local anesthetics in the affected area to keep patients from feeling pain during procedures
X-rays of teeth and related structures to identify the dental problem
Make measurements for dental appliances, such as dentures
Educate the patient on oral care including diet, flossing, use of interproximal brush if required etc
Most dentists are general practitioners, who handle all dental needs of the patients. However, there are others who practice in one of the following specialty areas:
Endodontists are specialists in performing root canal treatment.
Oral and Maxillofacial Surgeons perform surgical procedures like dis-impaction, surgeries to insert dental implants etc.
Orthodontists straighten the teeth with the help of braces and other appliances.
Pediatric dentists focus on the dental care of children and special needs patients.
Periodontists are dental experts who works towards the treatment of the gums and bones.
Prosthodontists job is to replace gap with removable dentures or with permanent fixtures, such as crowns, bridges and implants.
Why choose our dental clinic in Ghatkopar West?
Providing the patients with the treatment plans according to their needs and budget.
Check-ups and Consultations are free of cost at Sabka Dentist in Ghatkopar West as we aim in providing affordable treatment.
Our standardized pricing is clearly displayed online and at all our centers check out the price list.
We aim in following all standard ethical clinic protocols.
Bill or invoice is provided to the patients as a proof of treatment.
How can Sabka Dentist help you?
Sabka dentist is the largest chain of dental care across Mumbai, Pune, Bangalore, Surat, and Ahmedabad. With the 500 friendly yet working staff we aim in giving the best dental care to the patients.
Now you don't have to worry about searching Sabka dentist in your locality as we have more than 100 clinics across India. Making it convenient, we promise to give the comfortable, pain -less, and affordable treatment. For us every patients time is important, hence we have zero waiting policy as we care for your time and dental health.
Tell me more about Sabka Dentist, Ghatkopar West
If you are one of those individuals who are particular about your dental hygiene, you must select the best when it concerns dental checkups and treatments. Sabka Dentist is consistently ranked as one of the best dental clinics in Ghatkopar West, Mumbai.
At Sabka Dentist, people not just receive top class treatment for their oral problems, but will also get to experience one of the best in-clinic patient experiences across India.
Irrespective of the background or occupation of an individual, we make sure that all of our patients feel at ease and experience no challenges when approaching or getting their issues across to our dental specialists.
We are amongst the top dental clinic chains in Ghatkopar West, Mumbai, and have a legacy that is unmatched by any other dental clinic in Ghatkopar West, Mumbai, India. Our dentists are some of the best dentists in Ghatkopar West, Mumbai.
Sabka Dentist very often makes it to the list of best dental hospitals in Ghatkopar West, Mumbai, owing to our excellent team of dental specialists and doctors, and state-of-the-art facilities within our dental clinics. Sabka Dentist was founded way back in October 2010, with a single medical clinic in Vile Parle.
Today, we have grown to around more than 100 clinics in Mumbai, Pune, Ahmedabad, Surat, Bangalore, Navi Mumbai, Thane. Our team constantly strives to encourage better oral health and help men, women, and children to feel and look good, and proudly carry their smiles.
No wonder, because of our team's commitment and vision to help spread smiles across the world, we have consistently managed to make it to the list of top dental hospitals in Ghatkopar West, Mumbai.
Hence, the next time you are planning to visit a 'teeth hospital in Ghatkopar West', Mumbai, we should be at the top of your list of dental hospitals in Ghatkopar West, Mumbai.
Consider us your own 'Apna Dentist'; our dentists are some of the best dentists in Ghatkopar West, Mumbai, and we can help you with your dental concerns so that you can always spread joy and happiness across with your wonderful smile.