Dental Clinics in Goregaon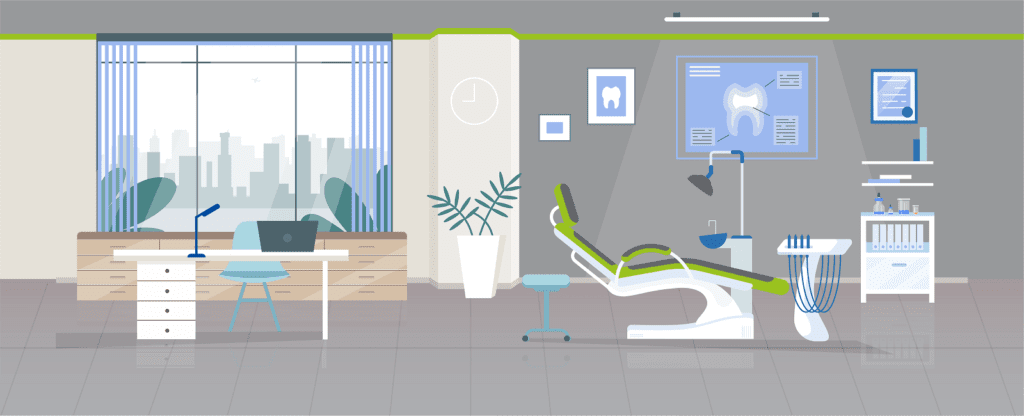 About Sabka Dentist Dental Clinic in Goregaon East
The pledge of providing you with our services with premium dental treatment in a pleasant environment is what we strive to achieve. At Sabka dentist in Goregaon, our motive is to make patients believe that we provide the best services with the best dental treatment.
We, at Sabka dentist in Goregaon, provide facilities like dental hygiene, most affordable treatments, free dental check-ups and X-rays, new technologies (Computer Assisted Design and Computer Assisted Manufacturing, Laser dentistry, Dental implants, Zoom whitening), etc.
Our loyal and growing patient base is the proof of the foundation of trust and appreciation within the family making it bigger and broader just like your most beautiful smile. Our promise to provide you with the best possible dental assistance and services, with total transparency is what we aim to live up to consistently.
So join our family, experience the world of dentistry and the journey of creating your best, most beautiful smile with us, your very own Sabka dentist in Goregaon.
Dental Treatments provided at Sabka dentist in Goregaon.
How to choose a dental clinic?
Finding a dental clinic or a good dentist near you to get the best dental treatment could be a difficult task. With more than 500 expert dentists, 100 operating clinics, we, at Sabka dentist provide our highest standard of dental care at its best in all over 5 cities namely, Mumbai, Pune, Ahmadabad, Surat and Bangalore.
At Sabkadentist we have got a panel of dentists on board with their efficient & excellent skills in all our clinics. People always have a fear of getting dental treatment because sometimes the process is painful, but experiencing the dental treatment with utmost care by friendly staff and good hygiene gives patients a comfortable environment, which we Sabka dentist in Goregaon always take care of it.
Before visiting any dental clinic, people prefer knowing more about the dentist and their clinic. They do check the website of the prestigious dental clinic, they do make calls to dentist and asking the questions, and ask their family, friends, and colleagues whether they had experienced the dental clinic before?
Were they treated well by our staff? Was the treatment very painful? And also acquire knowledge of treatments given. We Sabka dentist have many set up operating for your convenience. Go to your near Sabka dentist dental clinic and experience the dentistry differently. We are always one call away from you.
How can Sabka dentist in Goregaon help?
Sabka dentist is a well-established chain of dental clinics across major cities in India namely, Mumbai, Pune, Surat, Ahmedabad, and Bangalore. We provide the best and most affordable treatment.
So far, we have treated more than 1 million patients and counting. Conducted more than 1,50,000 Root Canal Treatment & more than 1,60,000 prosthetic. We are looking forward to more such numbers along with providing our best dental experiences. We aim to provide patients with a pleasant experience of dental treatment.
At Sabka dentist in Goregaon endeavor, to provide good treatment with good ambiance, well-trained and qualified staff, and high accountability.
With all these dental-friendly attributes we also make sure to never compromise in hygiene in our dental treatment.
Tell me more about Sabka Dentist, Goregaon
In case you are particular about your dental care, you need to pick the best when it involves dental checkups and treatments. Sabka Dentist is frequently graded as among the best dental clinics in Goregaon, Mumbai.
At Sabka Dentist, people not just obtain top-notch treatment for their tooth concerns, but will also get to enjoy one of the greatest in-clinic patient experiences across India.
Regardless of the background or occupation of an individual, we guarantee that all of our patients feel at ease and face absolutely no challenges when approaching or getting their oral health issues across to our dental specialists.
We are some of the top dental clinic chains in Goregaon, Mumbai, and have a legacy that is unrivaled by any other dental clinic in Goregaon, Mumbai, India. Our dentists are some of the best dentists in Goregaon, Mumbai.
Sabka Dentist consistently makes it to the list of best dental hospitals in Goregaon, Mumbai, owing to our amazing team of dental experts and surgeons, and high tech facilities within our dental clinics.
Sabka Dentist was started back in October 2010, with a single facility in Vile Parle. Currently, we have grown to around more than 100 clinics in Mumbai, Pune, Ahmedabad, Surat, Bangalore, Navi Mumbai, Thane.
Our team at Sabka Dentist constantly strives to encourage better dental health and aid men, women and children to feel and look good, and proudly carry their smiles. No wonder, as a result of our team's commitment and vision to help spread smiles across the world, we have frequently made it on the list of top dental hospitals in Goregaon, Mumbai.
So, the next time you plan to visit a 'teeth hospital in Goregaon', Mumbai, we should be at the top of your list of dental hospitals in Goregaon, Mumbai.
Consider us your own 'Apna Dentist'; our dentists are undoubtedly some of the best dentists in Goregaon, Mumbai, and we can help you with your dental problems so that you can carry on and spread joy and happiness across with your wonderful smile.