Address: Shop no : 4 , Karambhoomi Building, Mori Road, Near Mahim Church & & TV Town Electronics, Opp. Makhdoomi Hotel, Mahim (West), Mumbai, Maharashtra – 400016
Monday – Saturday 11 AM – 8 PM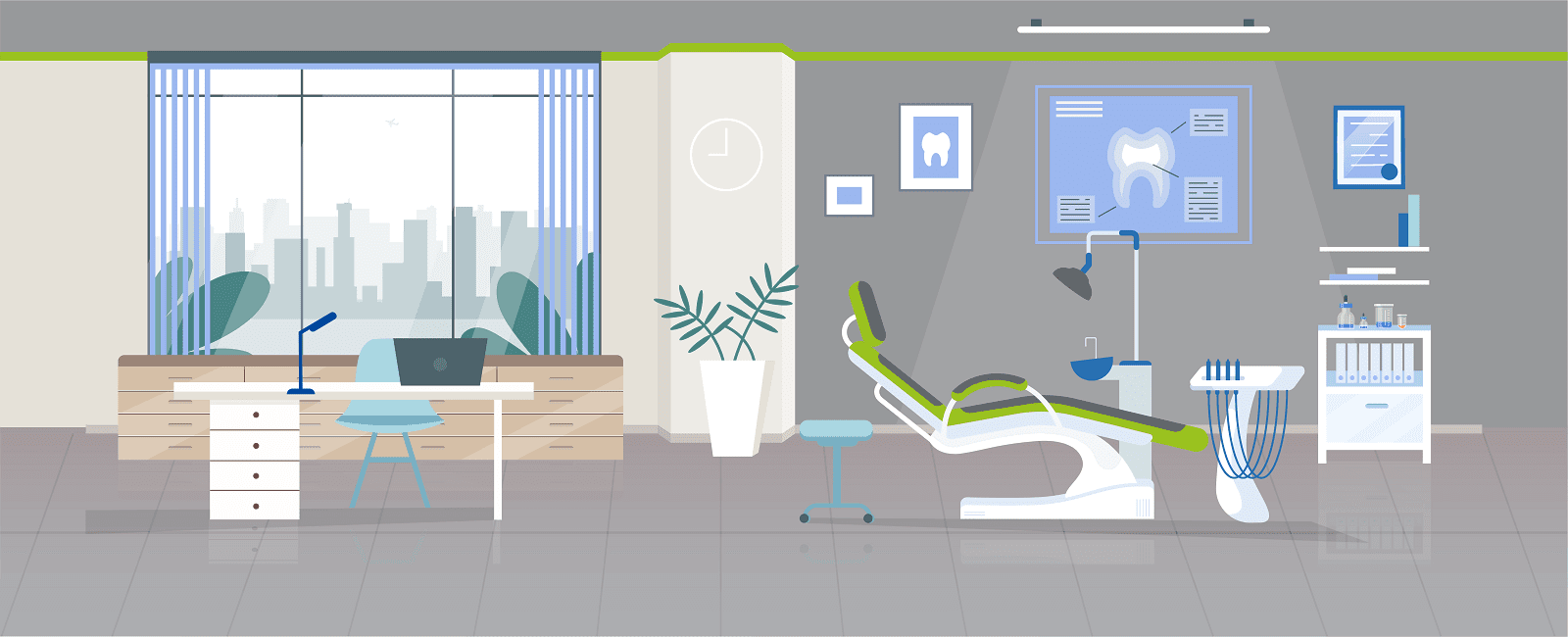 About Sabka Dentist in Mahim
Ever wished for a smile that would last you miles? Ever desired for the perfect set of teeth with no cavities? Ever aspired to be at the top of your game, when it came to your oral health? Well, by enabling Sabka Dentist to be incharge of it, each and every goal is achievable.
Sabka Dentist is a dental clinic that started off its journey in Vile Parle in Mumbai, and now extends to many different, reachable locations. The extraordinary and modern age technology, along with exemplary dental services is their strong suit.
The patients as well as potential customers of Sabka Dentist in Mahim are treated as one of their own, with differentiation or prejudice shown towards anyone. Being predominant in the dental field right from the start, Sabka Dentist has dental experts who have worked for years and have a whole lot of experience in what they do.
There are dental experts catering every need of the patients, be it an endodontist to carry out a root canal procedure, or a pedodontist to handle a child's oral health issues, or a periodontist to solve and fix the gum disease, or an implantologist to insert a dental implant, or even an orthodontist to fix those braces.
Sabka Dentist, proudly serves as a multi-specialty dental clinic, with a specialised and skilled dental expert for each dental problem.
On top of its well built structure, pleasant atmosphere and well-aware dental experts, the cherry on the cake are the financial benefits it offers its patients. Conventional prices, and top quality dental treatment is assured if you enrol as a patient at Sabka Dentist.
Moreover, on being unable to reimburse the entire amount for the treatment at once, a policy known as Every Month Instalment (EMI) has been introduced at Sabka Dentist in Mahim, wherein part-payments are allowed, that too at zero percent interest rate.
Treatments offered at Sabka Dentist in Mahim
General Dentistry:The oral health issue is first identified by the dentist, after which measures pertaining to it are provided to the patient. This is done after a thorough and complete checkup of the patient is performed, post which a long and detailed consultation regarding the status of his or her oral health is given. An X-ray is also additionally provided, if need be. The best about this at Sabka Dentist in Mahim is that, it is done at absolutely no charges and is free of cost.
Root Canal Treatment:


Endodontics is that procedure of dental health that is related to the removal of nerves, nerves that have become infected over time and have affected the entire area in which they rest, that is, the pulp of the tooth. This area is then thoroughly rinsed and cleaned. To fill up the empty space, a filling that is rubber-like called Gutta Percha is then added to sit as a base for the dental crown that is to be placed, to prevent further infection, as also to perform the function of a normal tooth and look like it. Trained endodontists at Sabka Dentist perform this simple yet extensive procedure.
Orthodontic Treatment:  Orthodontics is related to the setting or positioning of the misfit teeth in such a way that they are all aligned, together, in the same line. Braces are the tools that are usually wires or bands that push back teeth that are slightly in front or way out of position, so as to bring them back into position. Dental experts known as Orthodontists perform this procedure, and if you already don't know, Sabka Dentist has the most qualified and precise Orthodontists.
Tooth Extraction: Usually, a person will tolerate a toothache for as long as he or she can, to avoid receiving dental treatment. But it is not advisable to do so, and hence Sabka Dentist has a special procedure altogether for this, known as tooth extraction. The tooth is slowly and painlessly removed from its socket, painless because of the local anesthesia. This procedure becomes a necessity in the case of a wisdom tooth, or an almost destroyed and dysfunctional tooth.
Periodontics: Toothache? Or is it your gums that hurt? In an event like this, it is most likely to be a case of periodontics or periodontal disease. Periodontal disease is a disease of the gums, involving inflammation of the gums, due to the activity or plaque, tartar and bacteria on the teeth. Since it is treatable, it is advisable to most instantaneously visit your dentist and get the issue resolved.
Periodontics: Periodontic dentistry is the stream of dental health that has been allocated to the care of children's oral health. These children are usually below the age of 12 years. A special field in dentistry is assigned to them owing to the frequency of cavities, and development of permanent teeth, both of which need extreme dental care. Hence, we at Sabka Dentist in Mahim have the most calm and caring periodontists who know their way around with children.
Cosmetic Dentistry:


Still unsure of how to get that perfect smile? Apart from blaming the discolored and misaligned teeth, what else do you see? Yes it is the lack of confidence in that smile. Discolored and misaligned teeth can be a huge setback, not only while you smile, but with your self confidence too. This is when cosmetic dentistry comes into play. Cosmetic dentistry deals with the complete makeover and renovation of your smile by getting your teeth back to the original color and also by aligning them well using veneers.
How to find a dentist in Mahim, Mumbai ?
As daunting a task it is, finding the perfect dentist is of utmost importance as you need to be able to be comfortable enough to talk about your oral health problems with. The following points must be taken into consideration while choosing your dentist:
Ask someone you trust for a recommendation, with knowing their experience.
Ask a local medical or pharmacy.
Visit the dental clinic on your own before choosing.
See if the dentist is qualified and certified.
Check the years of experience of the dentist.
Read reviews of the dental clinic online.
Check to see if its website is fully functional.
Check for financial advantages.
See to it that the clinic is sterilized and hygienic.
We at Sabka Dentist in Mahim, Mumbai follow the STEEEP fundamental policy:
Safe
Timely
Effective
Efficient
Equitable
Patient-centered
STEEP is used by the ADA as a standard measure of quality care. Sabka Dentist works hard towards keeping the well-being of the patients right at the top. An informed decision about your dental health is of great significance, and at Sabka Dentist, our dental health experts make sure to educate you and make you well aware of the situation.
Tell me more about Sabka Dentist, Mahim
If you are one of those individuals who are particular about your dental health care, you need to choose the best when it pertains to dental checkups and treatments. Sabka Dentist is consistently rated as one of the best dental clinics in Mahim, Mumbai.
At Sabka Dentist, patients not just receive world-class treatment for their tooth complications, but also get to experience among the finest in-clinic patient experience across India.
Regardless of the background or profession of an individual, we guarantee that all of our patients feel at ease and experience absolutely no issues when approaching or getting their oral health issues across to our dental specialists.
We are amongst the top dental clinic chains in Mahim, Mumbai, and have a legacy that is unrivalled by any other dental clinic in Mahim, Mumbai, India. Our dentists are some of the best dentists in Mahim, Mumbai.
Sabka Dentist very often makes it to the list of best dental hospitals in Mahim, Mumbai, owing to our great team of dental experts and surgeons, and high tech facilities within our dental clinics.
Sabka Dentist was started back in October 2010, with a single clinic in Vile Parle. Now, we have grown to around more than a 100 clinics in Mumbai, Pune, Ahmedabad, Surat, Bangalore, Navi Mumbai, Thane.
Our team works to encourage better dental health and help people today to really feel and look good and proudly carry their smiles. No wonder, as a result of our team's determination and vision to help spread smiles across the world, we have frequently managed to make it on the list of top dental hospitals in Mahim, Mumbai.
So, next time you plan on visiting a 'teeth hospital in Mahim', Mumbai, we should be at the top of your list of dental hospitals in Mahim, Mumbai. Consider us your own 'Sabka Dentist'; our dentists are some of the best dentists in Mahim, Mumbai, and we can help you with your tooth problems so that you can carry on and spread joy and happiness across with your delightful smile.