Dental Clinic in Mulund West LBS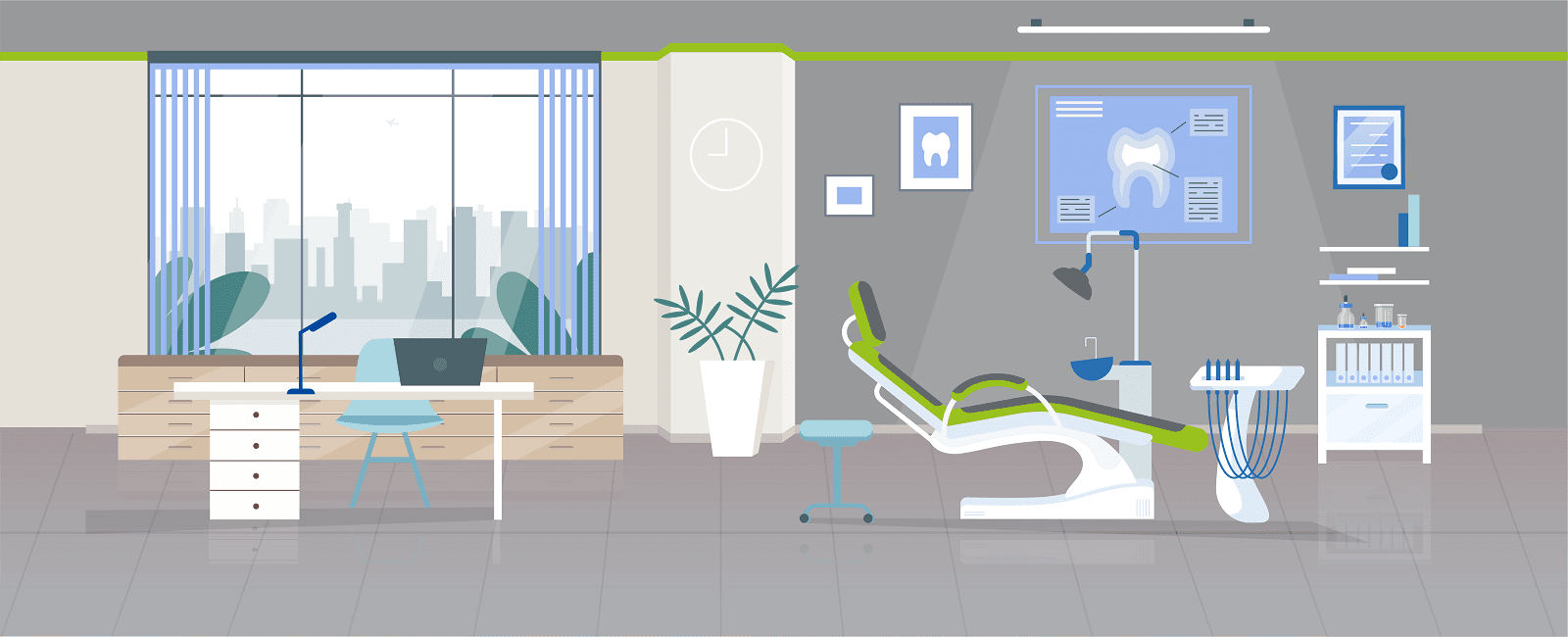 About Sabka Dentist Dental Clinic in Mulund West LBS
Offers a relaxed and unique dental care experience, coupled with the highest standards of dental treatments. Dentistry absolutely need not to be anything less than a pampered pleasant experience. Dental treatments in Mulund West LBS at Sabka Dentist dental clinic confines in a calm surrounding and, will amaze you with how painless and fast most of the modern dentistry is!
At Sabka Dentist, our aim is to provide good oral health and create beautiful smiles. In the process of achieving this, we provide an excellent implant, preventive, restorative, and conventional dentistry. Our commitment to these goals provides you with unparalleled service with the highest standards of dental hygiene in a comfortable and pampering environment. We know you will be delighted, not only with the treatment but with the way you are treated. Here you will find a welcoming ambiance with warm, friendly staff and total transparency.
Our Services
All dental treatments from dental crowns to major smile makeovers; a wide range of dentistry procedures and full mouth dental implants; everything is available under one roof!
Well trained and specialized dental team constantly staying updated through continuing dental education.
State of the art treatment techniques and instrumentation.
Value for money treatment options and costs.
Zero waiting policy.
Priority treatment completion at no extra cost for time-bound patients.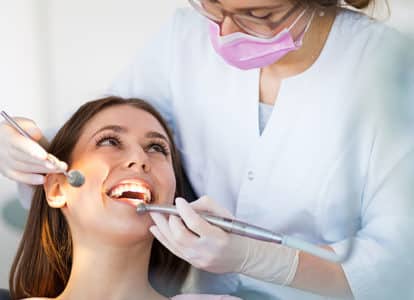 If you are looking for any type of dental treatment like metal free crowns and bridges, veneers, dental implants, tooth whitening, implant dentures, smile corrections, gap closures, fixed teeth, root canal treatment, gum surgery, kids dentistry, laser dentistry, gummy smile correction, wisdom teeth extractions, dental X-rays, etc., we are the ideal choice for best dentists for dental treatment in Mumbai, India.
Knowledgable and Friendly Doctor , does proper treatment. In 2-3 seatings they set up capping of my teeth. Good Service.

Gaurang Bhatt
13:34 10 Jan 22
Excellent dental procedures and followup

lucky jayarajan
13:20 13 Dec 21
Very good Service, Thank you so much Sabka Dentist. Special Thanks to Dr Rashika Mam.

The staff was very much polite and the treatment done was upto the expectation.

Hari Sankar
07:59 07 Aug 21
Really had a very good experience of having treatment from Sabka dentist-Mulund (W), LBS (New) . The Doctor and Staff are really professional and polite. Treatment facility is also good. Place is also neat and clean. I am very happy with the treatment.

Dillip Sahu
09:55 05 Aug 21
Great Staff, Good experience with friendly pocket.

Priyanka Bansode
12:39 21 Jul 21
I have undergone braces treatment for my daughter, the staff and doctor are really professional and polite.. Appointment are regular.. Very happy with the treatment and result.

bhalchandra bhokre
06:08 21 Jul 21
Very good staff, Dr. Rasika took my consultion and did a good job, no pain during treatment ,thanx Dr. Rasika

VAIBHAV Hirave
07:08 24 Feb 21
Awesome experience, very supportive staff

Khan abdul qadir
04:07 23 Feb 21
This is a great place to go take care of your teeth. The team was very professional examining and providing with solutions by priority. I had to do periodontal root cleaning and Dr. Rasika Bhateja did a great job, I felt that I was in good hands. She was very gentle and kind to me. She explained me very well what was going on. Thanks to Dr. Rasika Bhateja!

Manjeet Singh
09:22 17 Feb 21
Good and friendly treatment by doctor.best in experience.

sudhir kumar yadav
13:06 01 Feb 21
Good lady dr. But too expensive

Govardhan Vishwakarma
13:50 25 Jan 21
Very good staff.Great experienceStaff supports well due to treatment.Language are awesome to genrate revenue

Rushikesh Darge
17:40 21 Jan 21
I love to visit at Sabka Dentist at Mulund West I will say all my friends and family to visit only Sabka Dentist

Astha Harshit Shah
09:29 19 Jan 21

pratik honrao
11:00 21 Dec 20
Had a good experience and would definitely refer others for their dental treatment.

Asfak Khan
12:40 16 Dec 20
It was excellent experience and good supportive and Cooperative people.

AVADHESH GUPTA
07:08 03 Dec 20
Dr. Harshada took my consultation and explained to me very well about the root canal procedure and cap treatment. All my queries were well addressed. Doctor carried out the treatment very smoothly with almost no pain during the procedure. Appointments were fixed as per my convenience and reminder calls were done for the same. Overall a excellent service and a very professional approach. Also clear communication on treatment and the procedure costs was done. Highly satisfied with overall experience and will definitely recommend this clinic to my family and friends. Thank you and all the best.

Dharmaraj Naidu
11:45 26 Nov 20

satish shetty
10:28 02 Nov 20